How to from where to find/buy nailart pens n accessories!
From Where to Find/buy Nailart Pens N Accessories!
13
I hav been getting a lot of questions about from where I buy my nail art pens.. We get them in any cosmetic store here in India but here is a list of few sites u can buy them online..
1.www.bodyjewelleryshop.com 2.www.bodyjewelleryshop.com 3.www.lightinthebox.com 4.www.dhgate.com 5.www.banggood.com/ 6.www.npw-usa.com 7.www.asos.com 8.www.bynubar.com
9.www.nailritz.com 10.www.aliexpress.com 11.www.miginailart.com 12.www.nailjazz.com/ 13.sallyhansen.com 14.www.topshop.com 15.www.argos.co.uk 16.www.alibaba.com17.www.ebay.com
They are of different types of nail art pens in the market costing between less than a dollar to 10$ depending on the type.. I have borrowed few pics from the net to show u different types..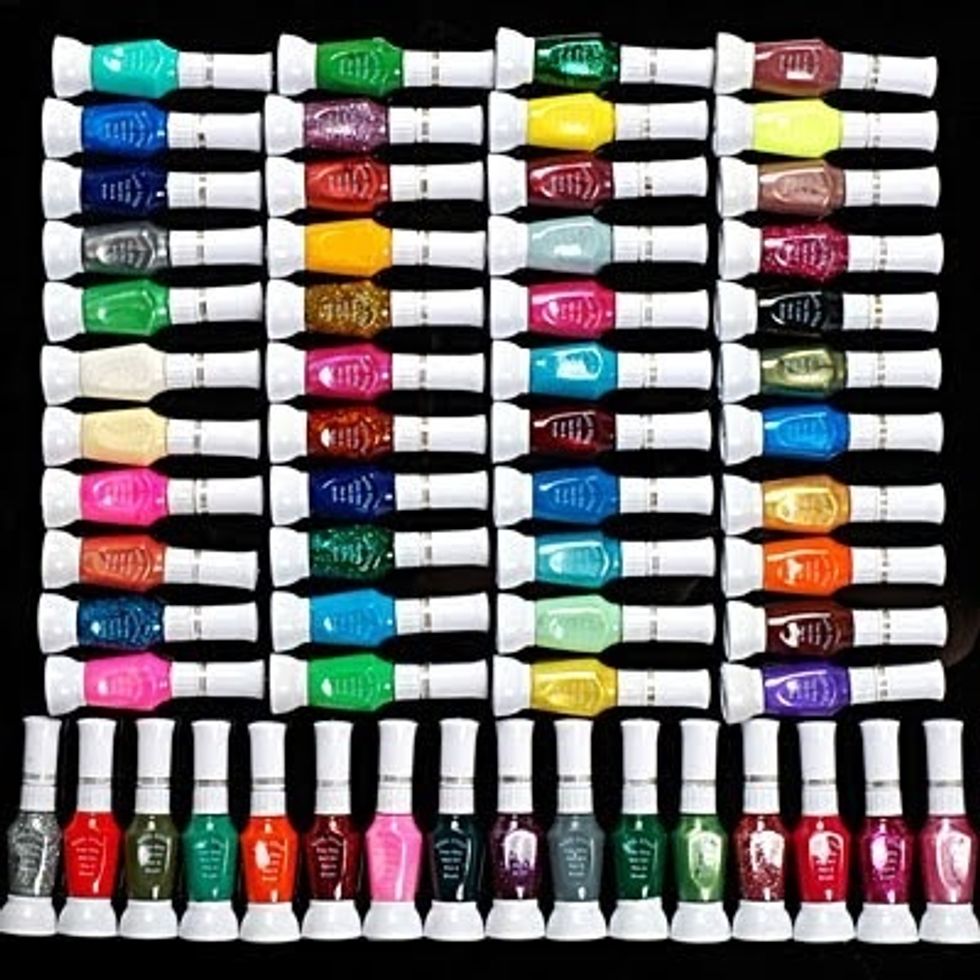 These are the basic ones I have.. They are available in all colours possible and cost a dollar each..they have a pen and a brush .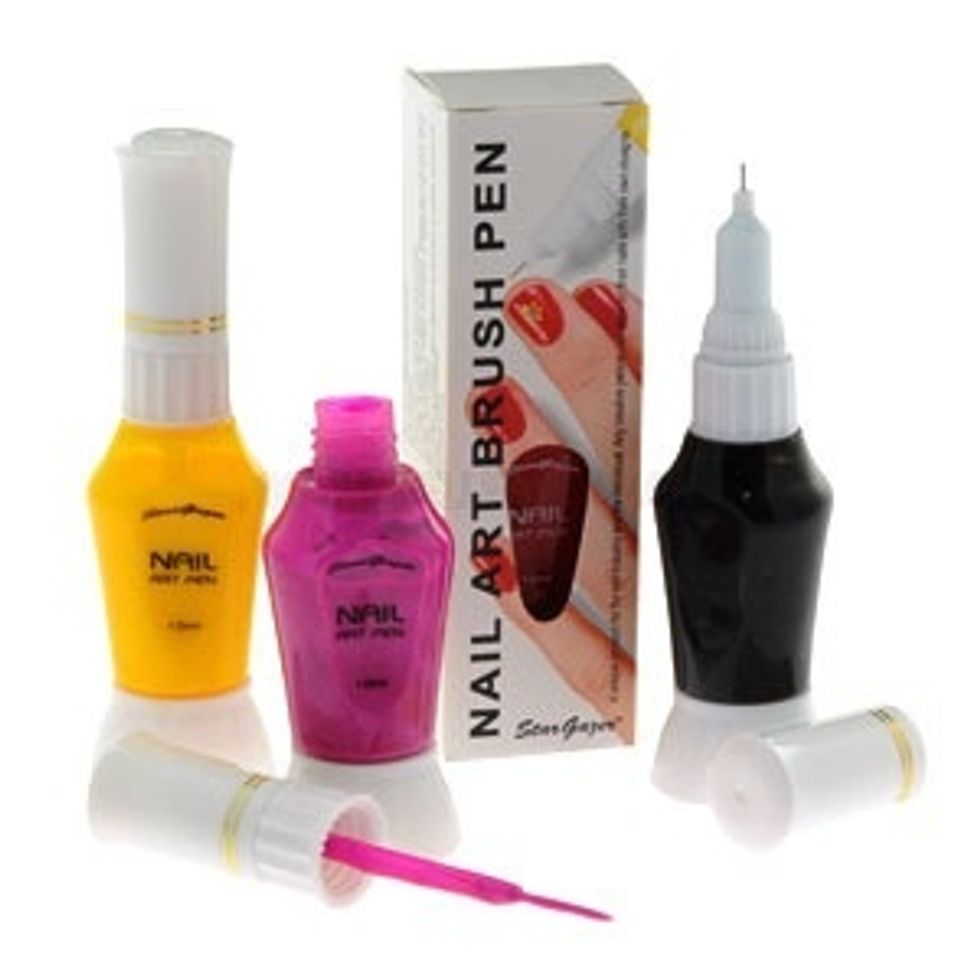 Here u can see what the brush looks as well as the pen!!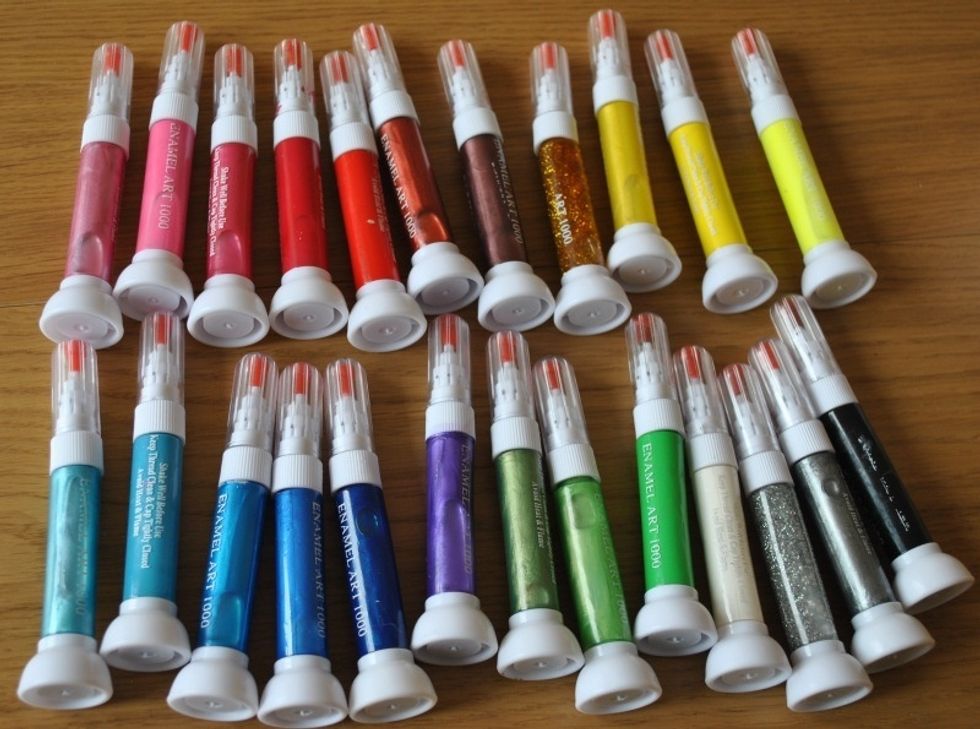 These are similar but different shapes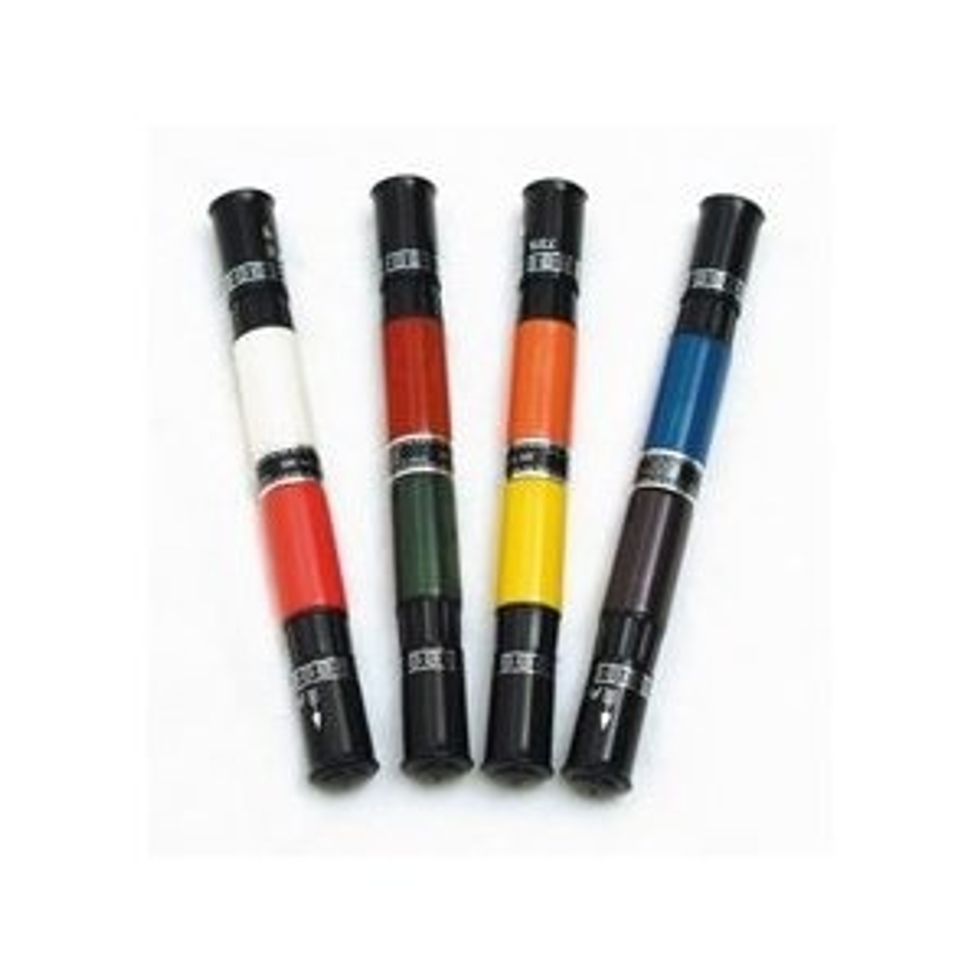 These are double colours in one pen so u get 2 colours
These are different type more like a marker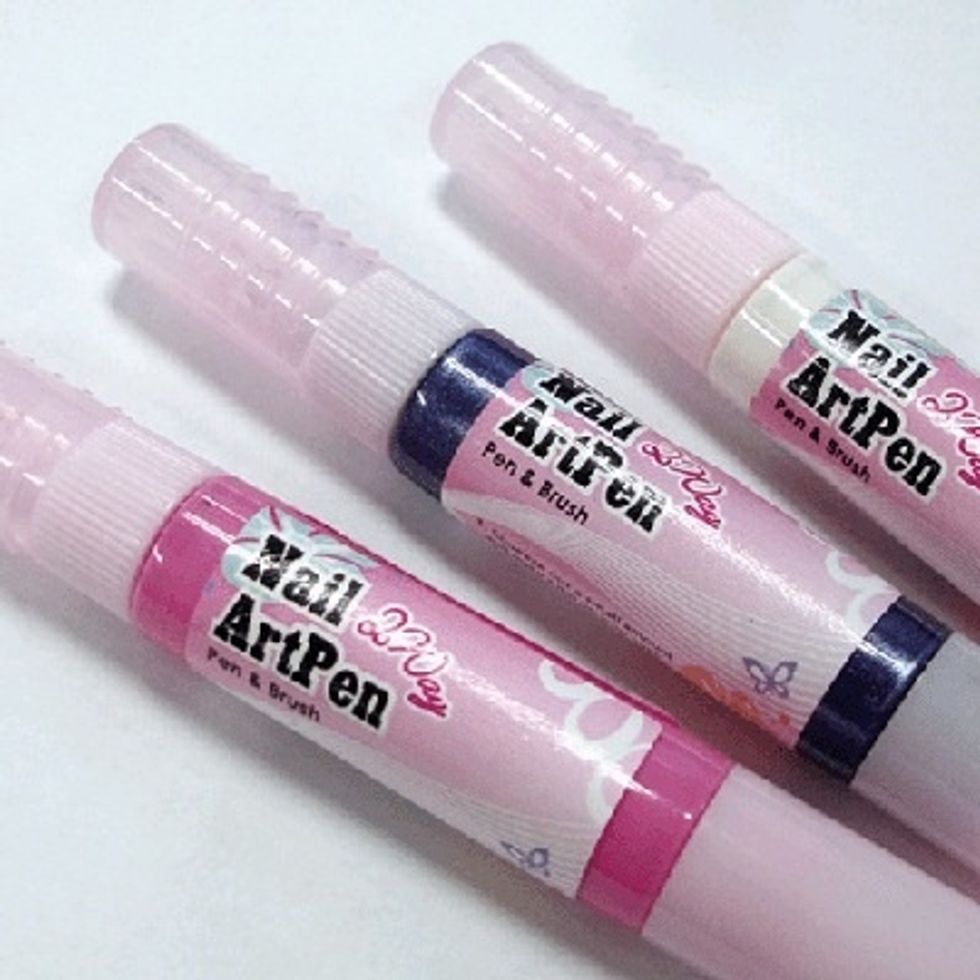 Another type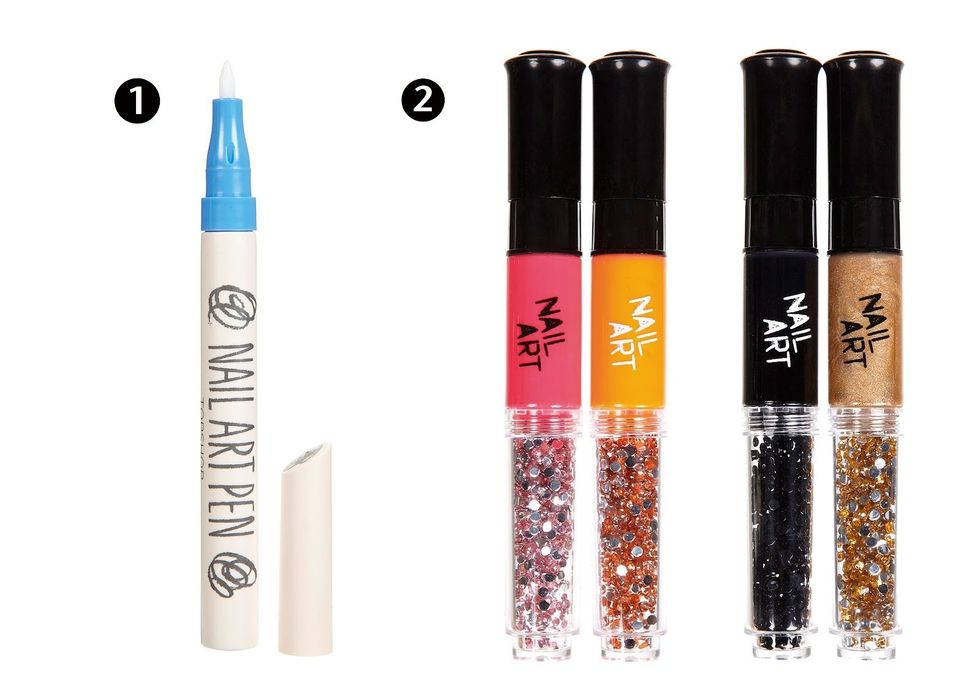 With glitter and paint!! 2 way pens!!
Same pens but a different shape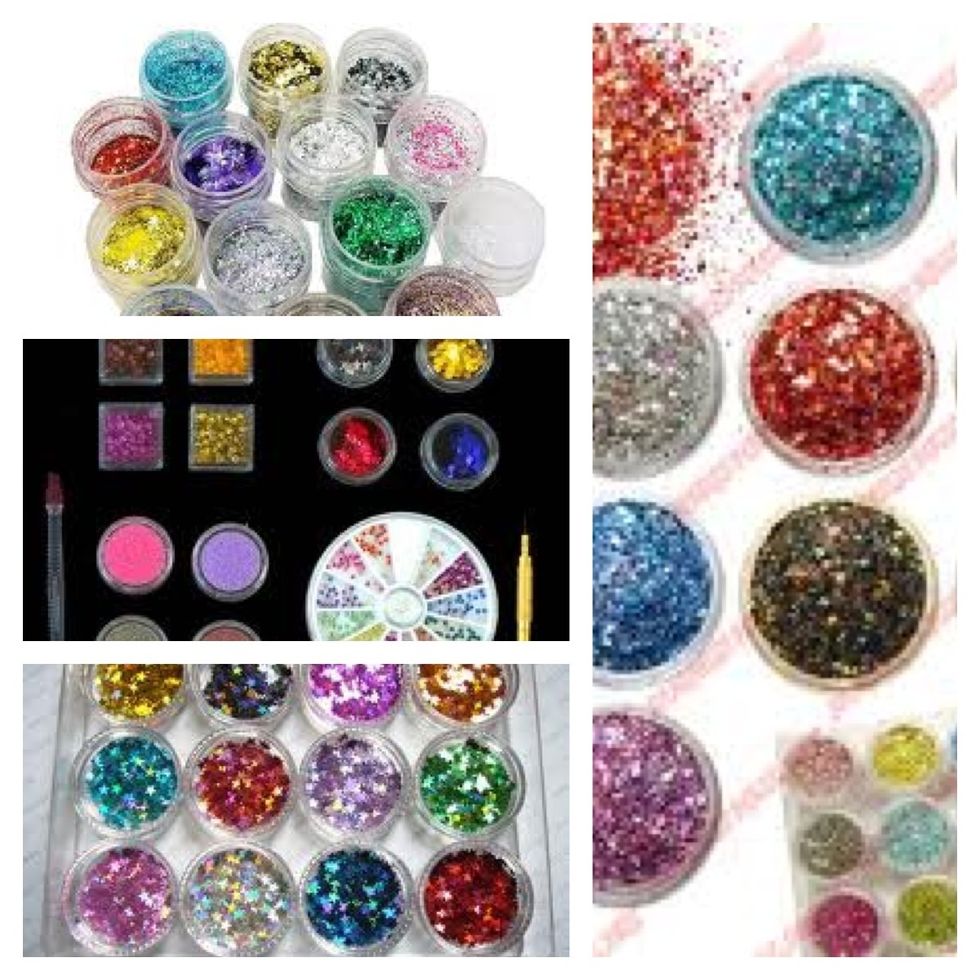 There are also many types of glitters, different types shapes colours textures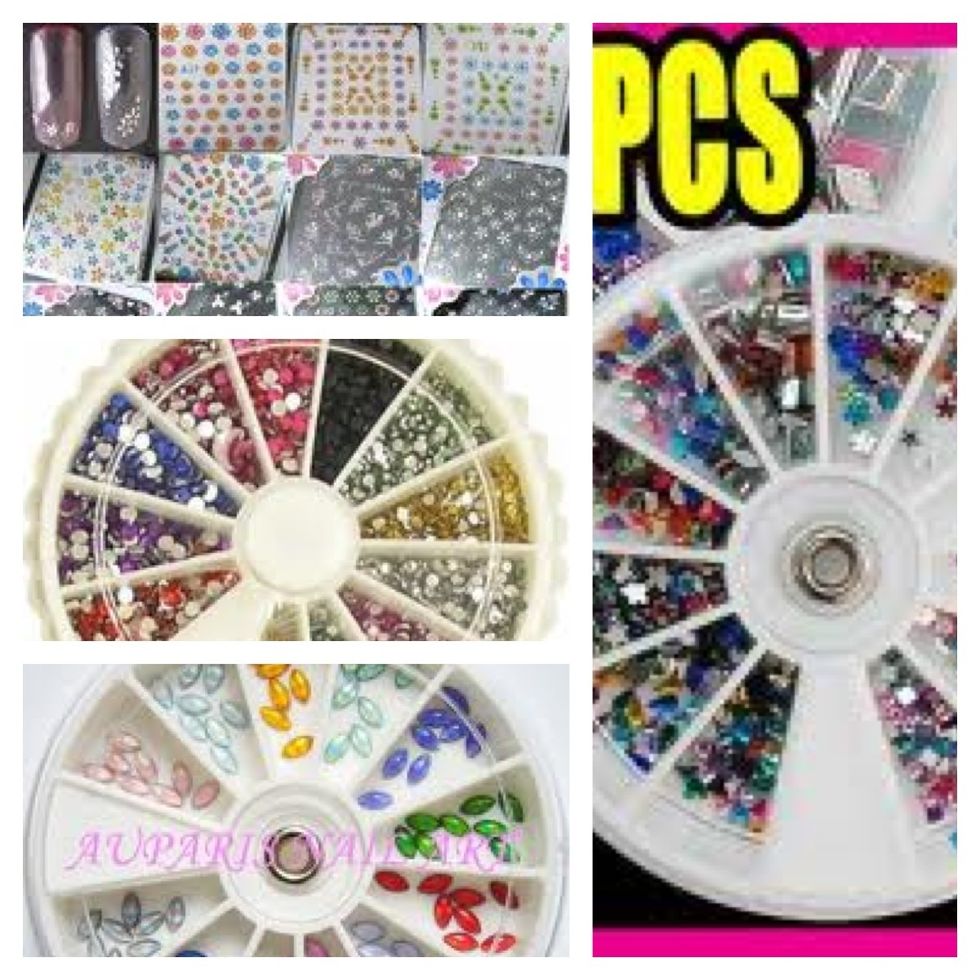 Different types of stickers and stones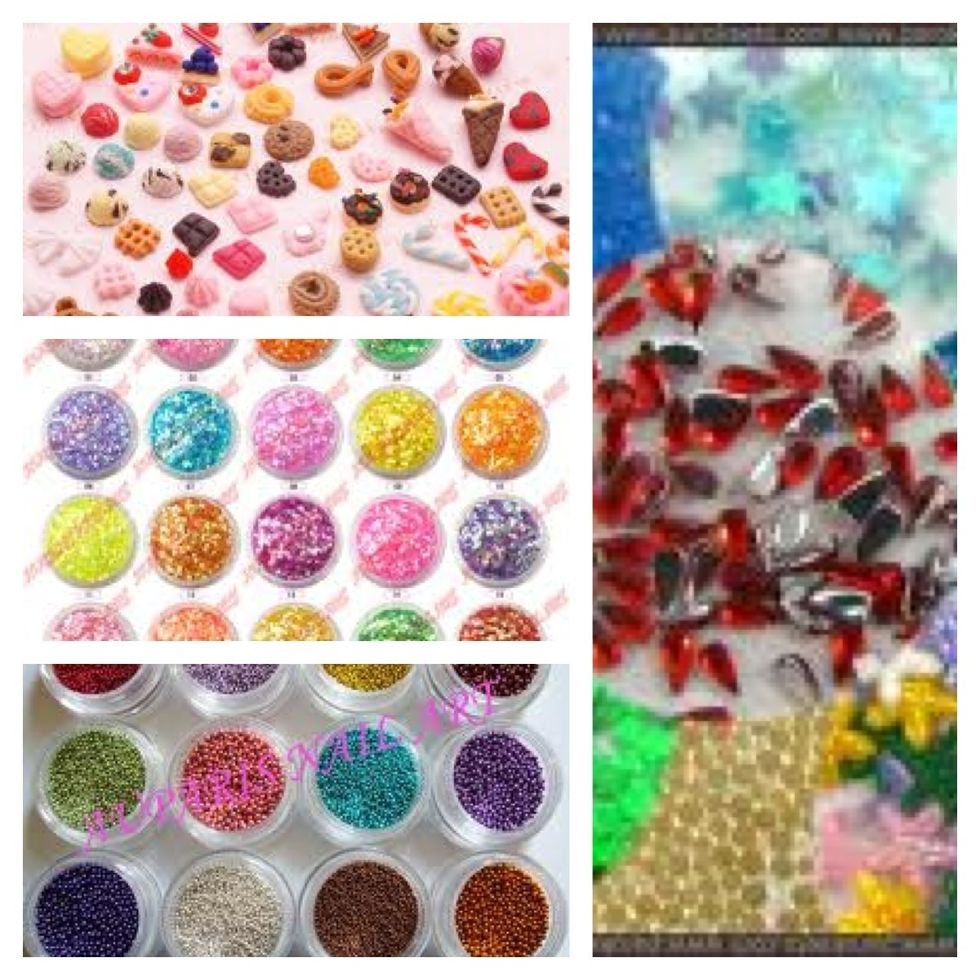 Some are designs made of plastic some are like stones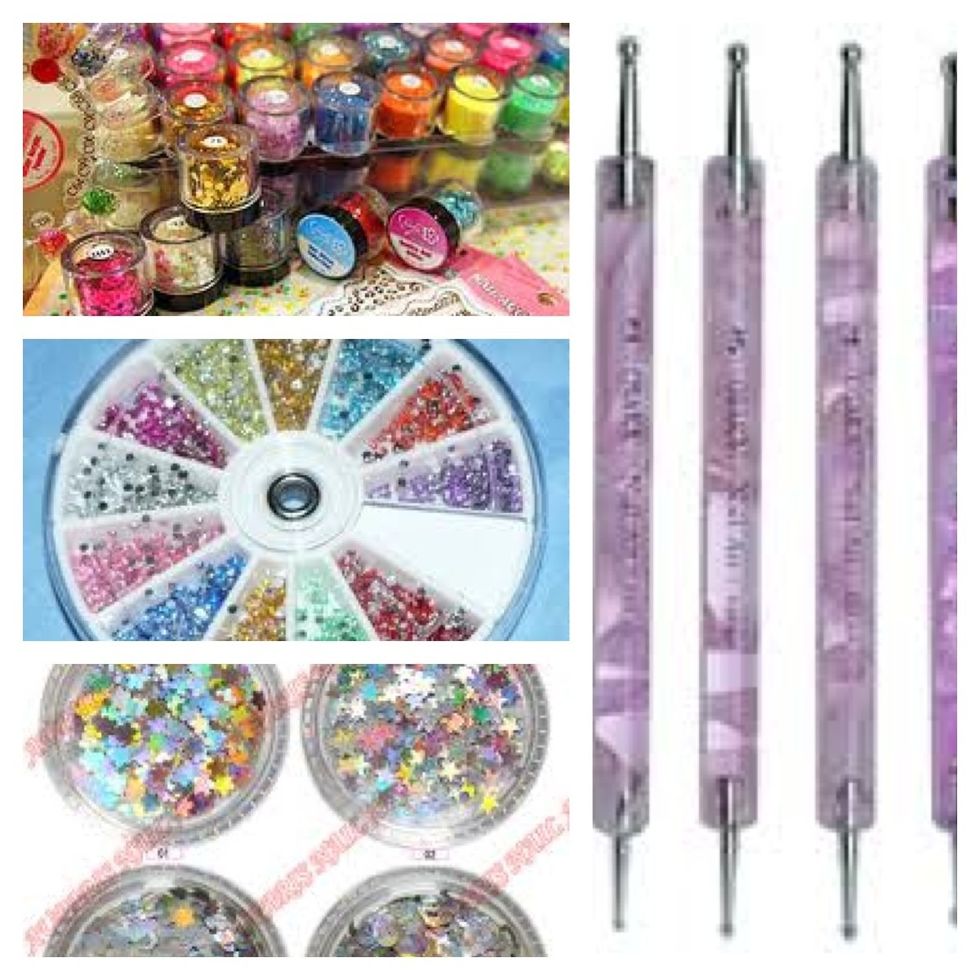 Dotting tools and other stickers
Plastic shapes made of rubber
The creator of this guide has not included tools