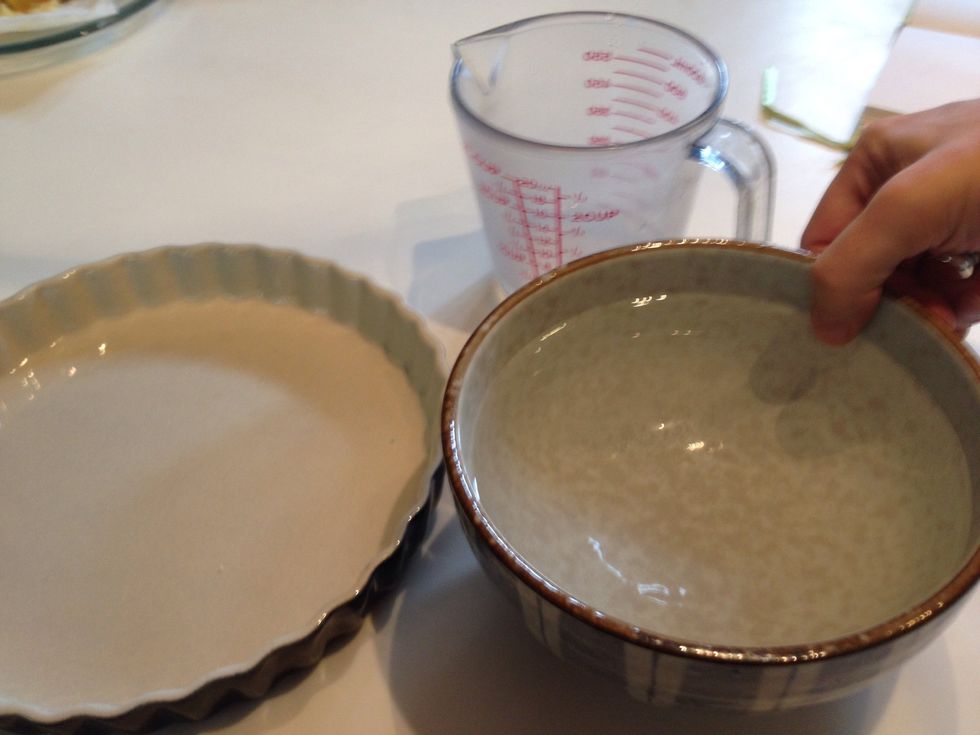 Ingredients are for a 24cm tray, but first measure your tray's volume buy pouring water from it into your mixing bowl. Go ahead and preheat your oven now (220C).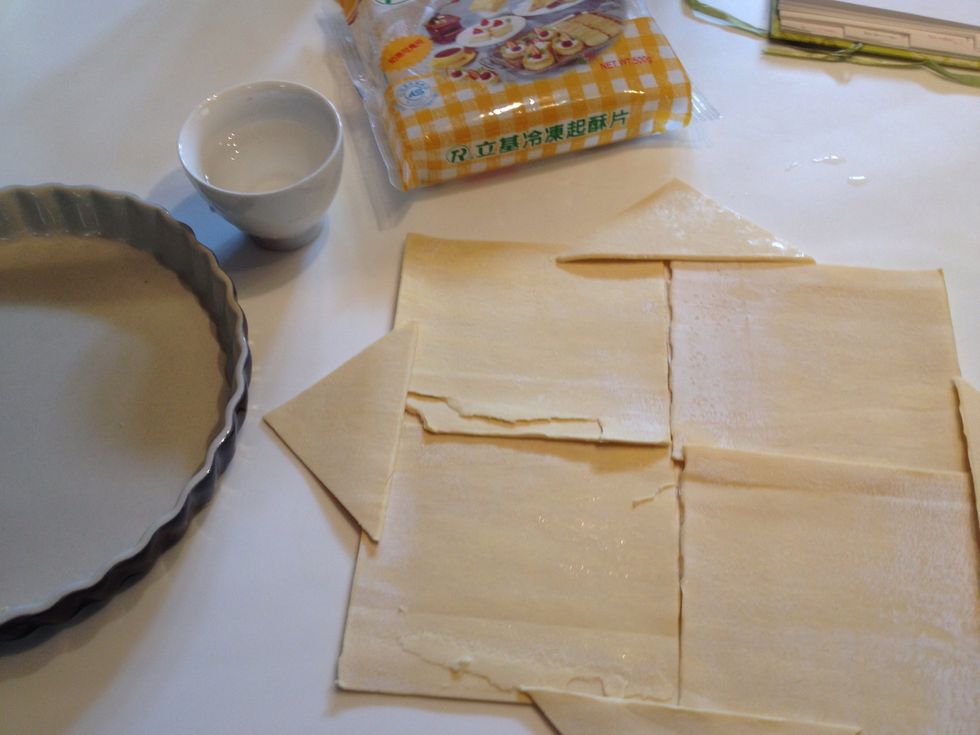 You can make your own pastry, but I find these little frozen squares of puff pastry very convenient. Make them stick together with a little water on the edge.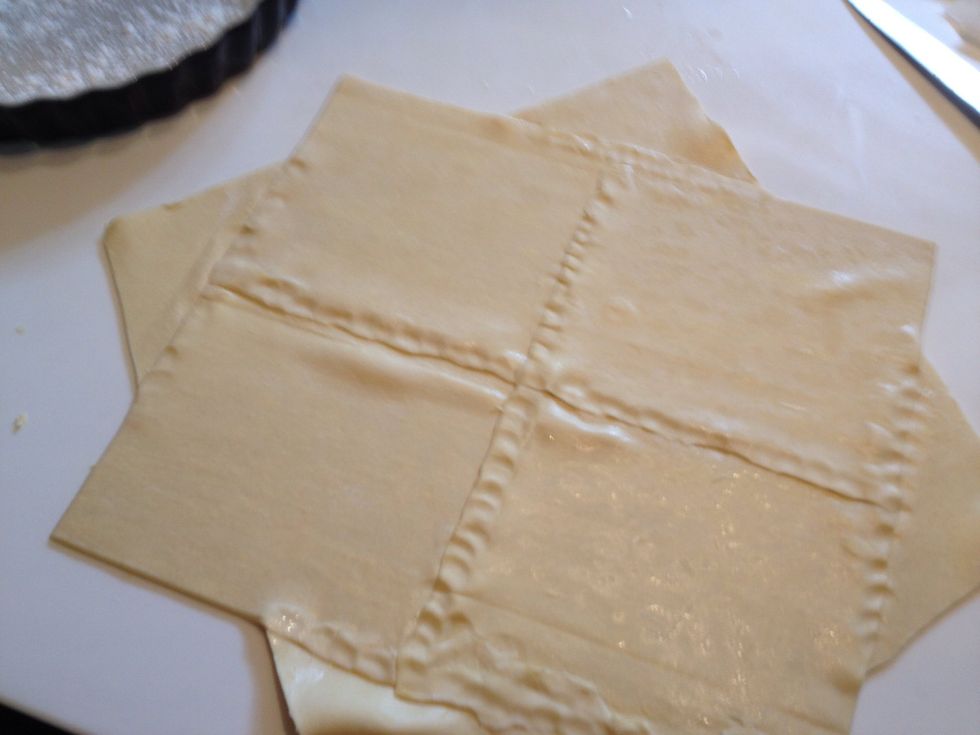 Make sure they are sealed tight.
Dress the tray with the pastry.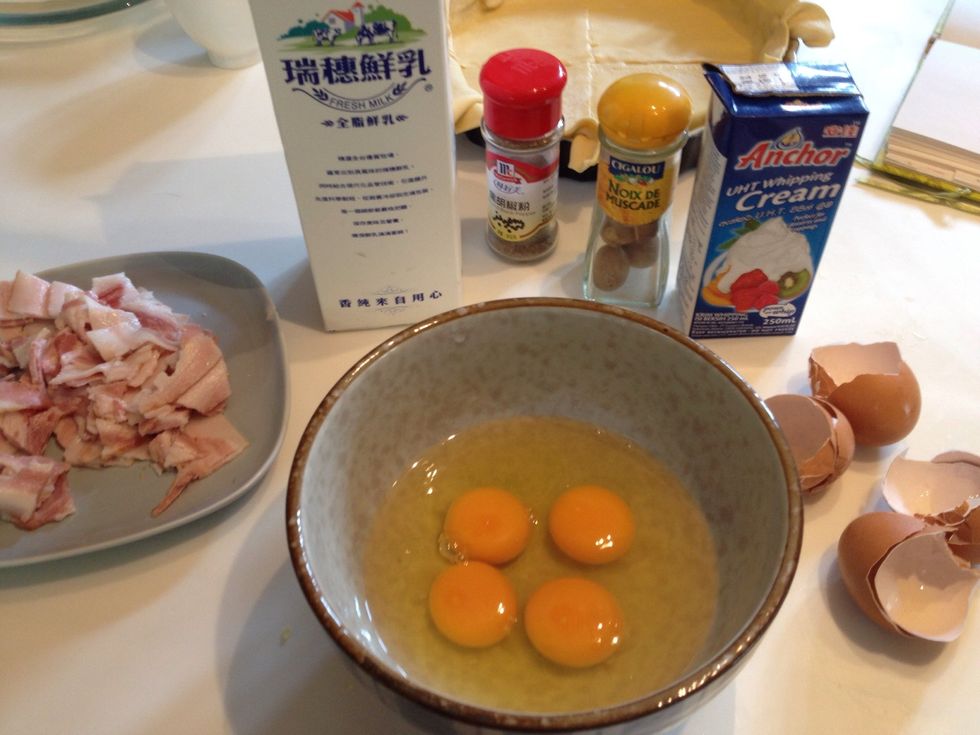 In your mixing bowl, mix the eggs, the cream, and the milk.
Add the chopped bacon, season (salt, pepper, nutmeg) and whisk together with a fork. Check the volume of the apparel, add milk if needed.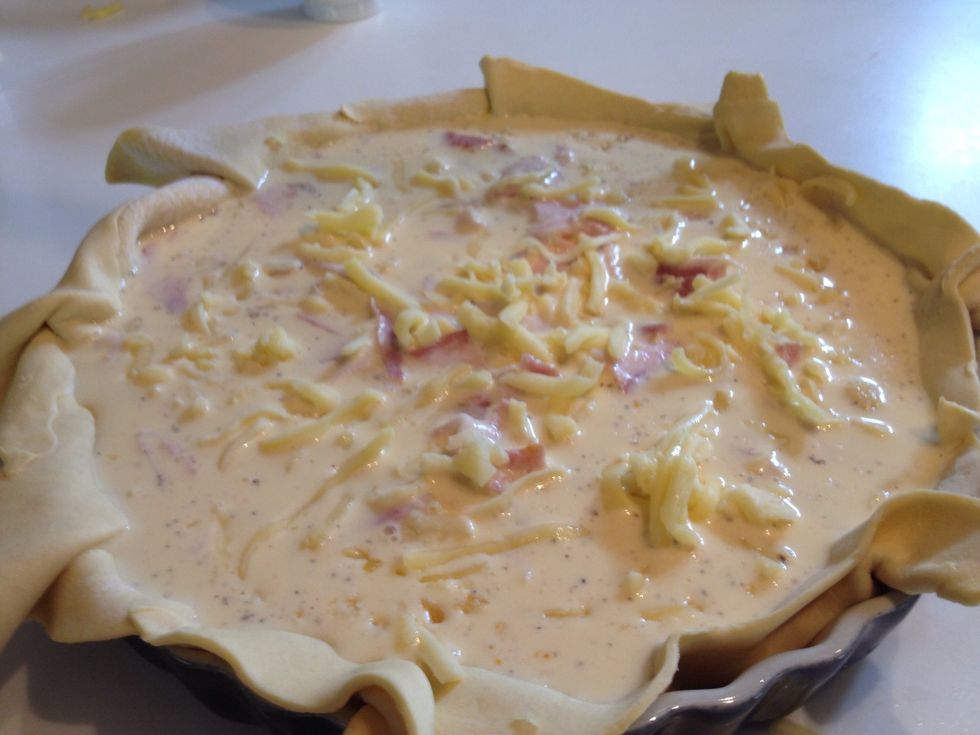 Put the cheese on the pastry, pour on the apparel, and add a little extra cheese on top for a nice browned finish.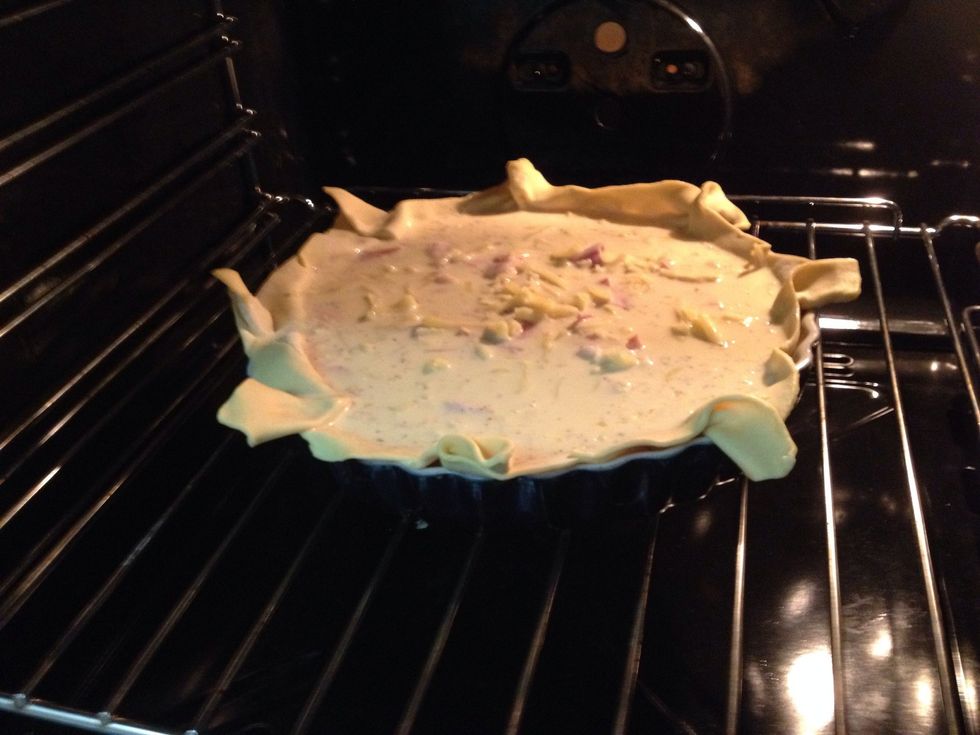 Bake about 45 minutes at 220C.
Voila! Serve hot or cold, with a green salad on the side.
4.0 Eggs
300.0ml Milk
60.0ml Whipping cream
150.0g Grated cheese
Salt, black pepper, nutmeg
Frozen puff pastry
Chopped bacon (optional)