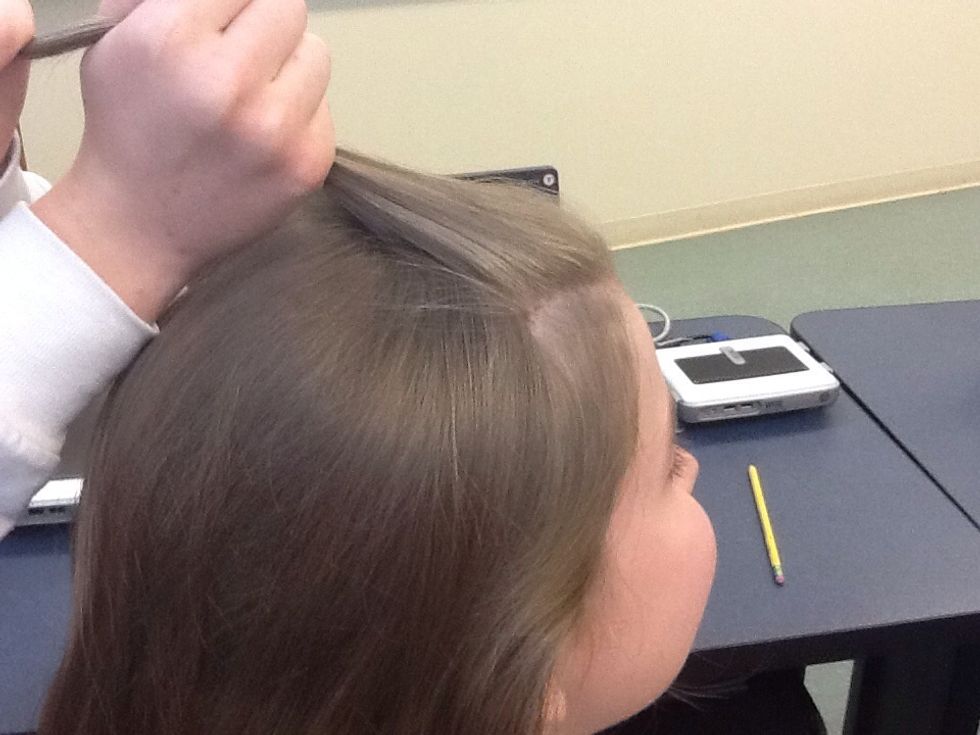 Brush hair back and grab a small section of hair at the very top of the head.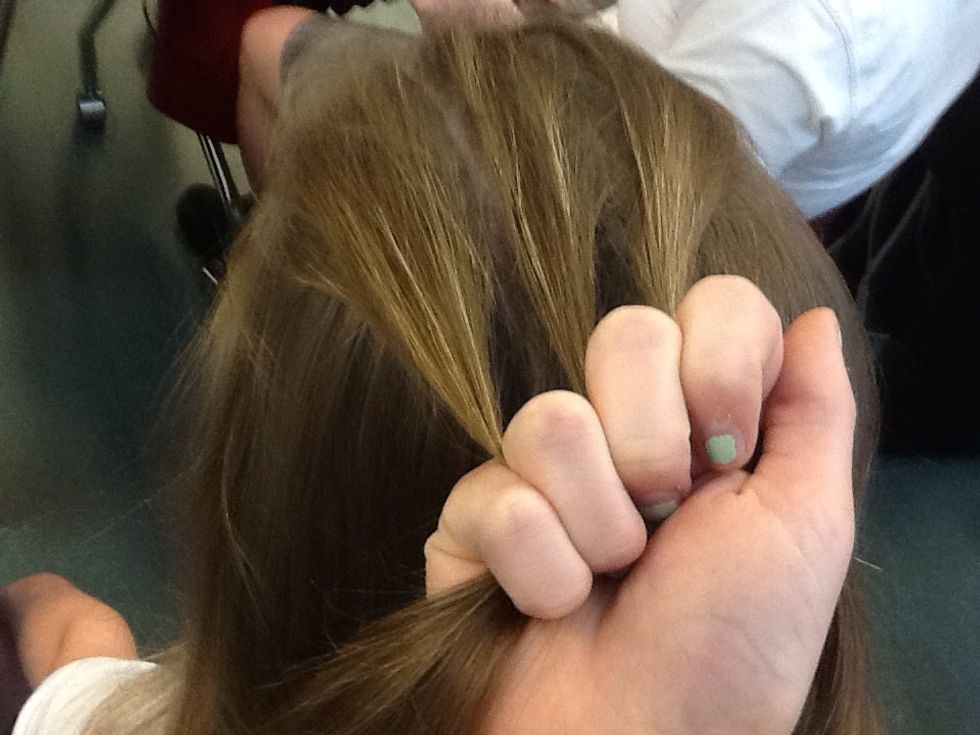 Separate hair into three pieces.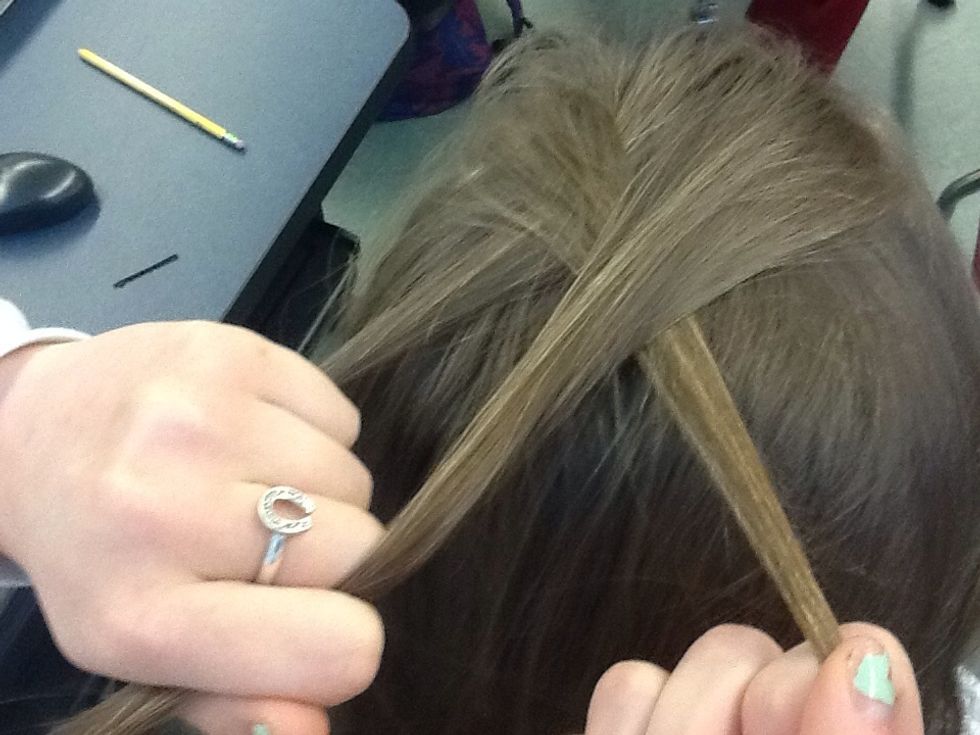 Regularly braid the hair one time. Pass the piece of the hair on the left over the middle, then pass the piece of hair on the right over the middle.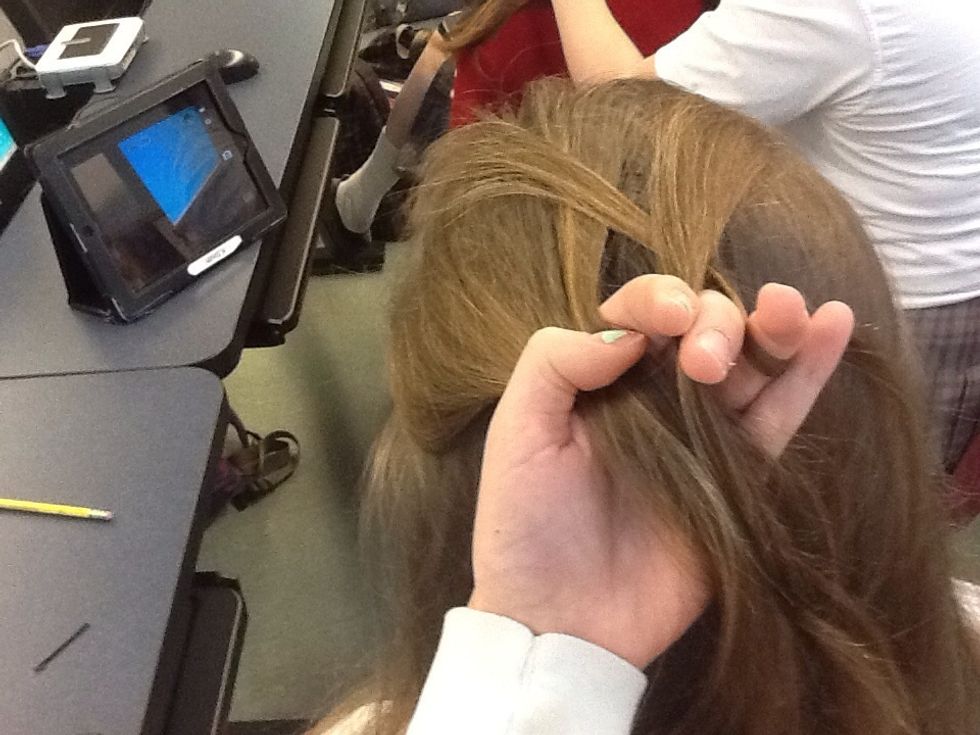 Before you continue braiding, grab a thin layer of hair from the left side of the hair and join it with the original piece of hair.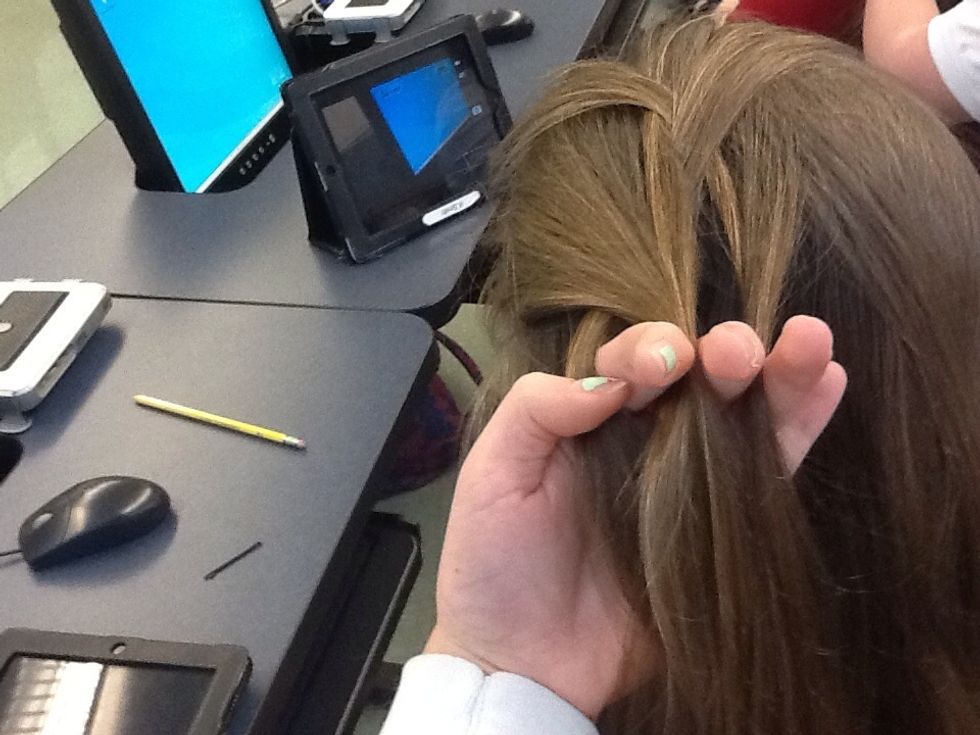 Pass the original strand and the newly joined hair together over the middle. Repeat these steps on the right side also.
Continue this all the way down until you reach the end of your hair.
Tie the braid with a hairtie. All done!
1.0 A person with medium to long hair
1.0 A twistie