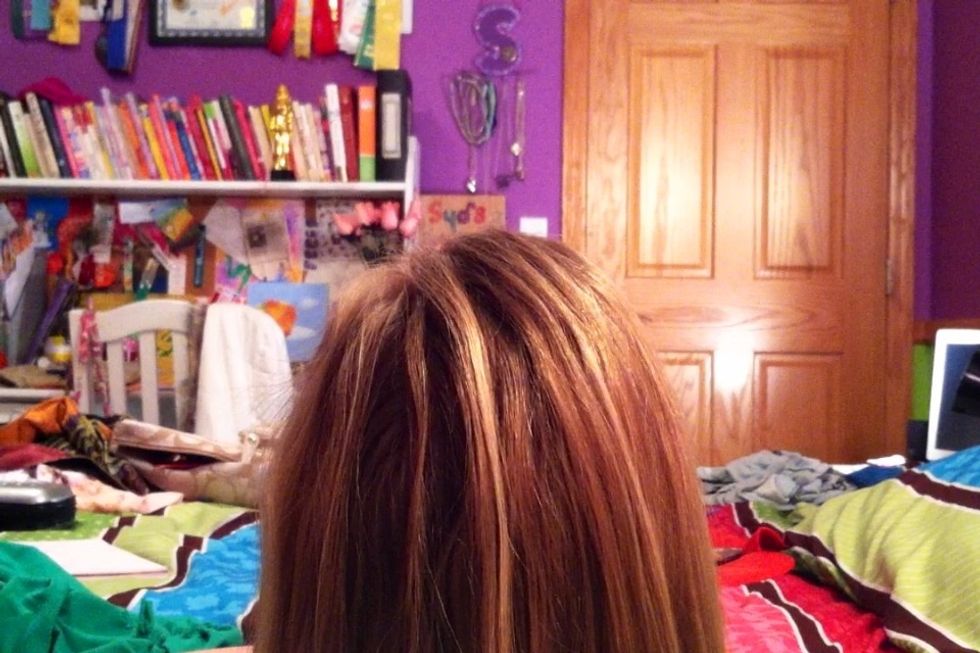 Start with brushed hair.
Grab a small section of hair from the top of your head...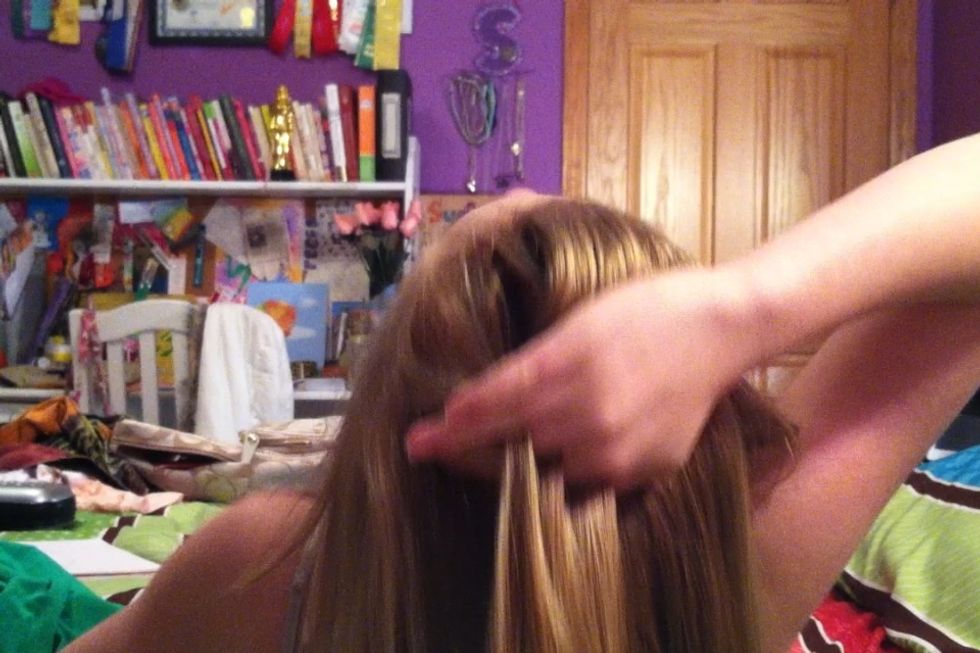 And divide it into 3 groups.
Start with a regular braid (cross the left group over the middle then right group over middle).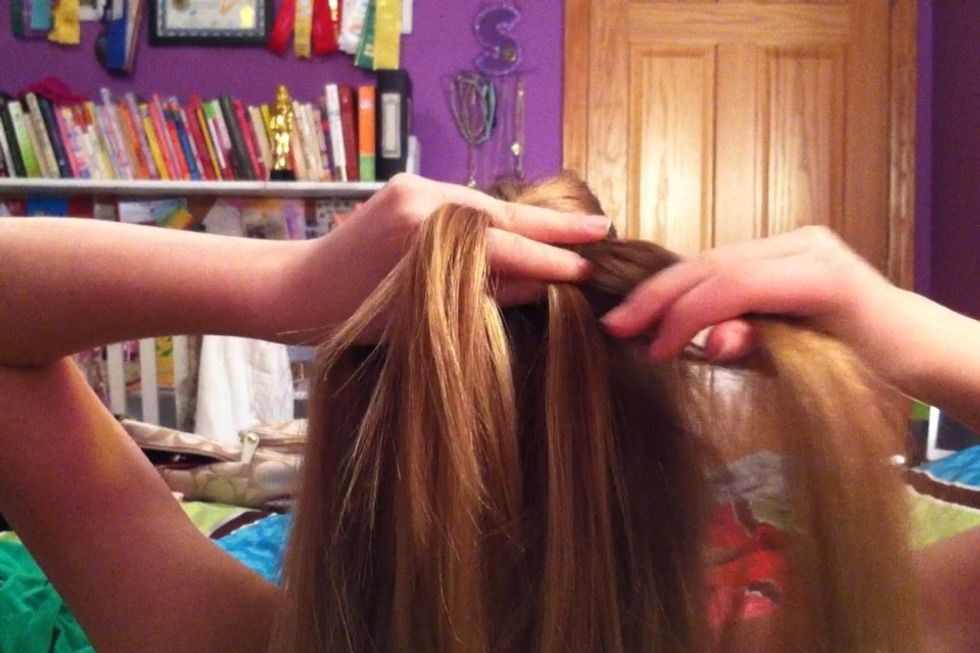 Now, this time when u cross the left (or right) group over the middle grab extra hair from that side of your head to add to the group that is crossing over.
Repeat that until you have braided all the way down your head.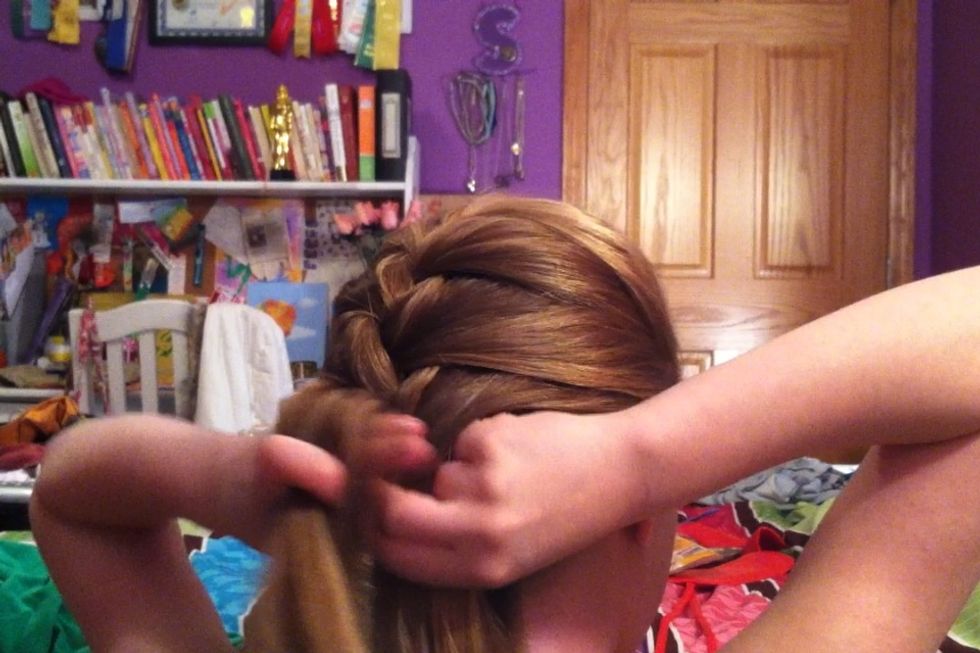 Braiding!
When you get to the bottom of your head you can tie it off with a pony tail holder or do a regular braid with the rest of your hair.
The creator of this guide has not included tools