This guide is for two French braids. You can follow the same steps for one braid down the middle, just start from the edges and forget about the part :)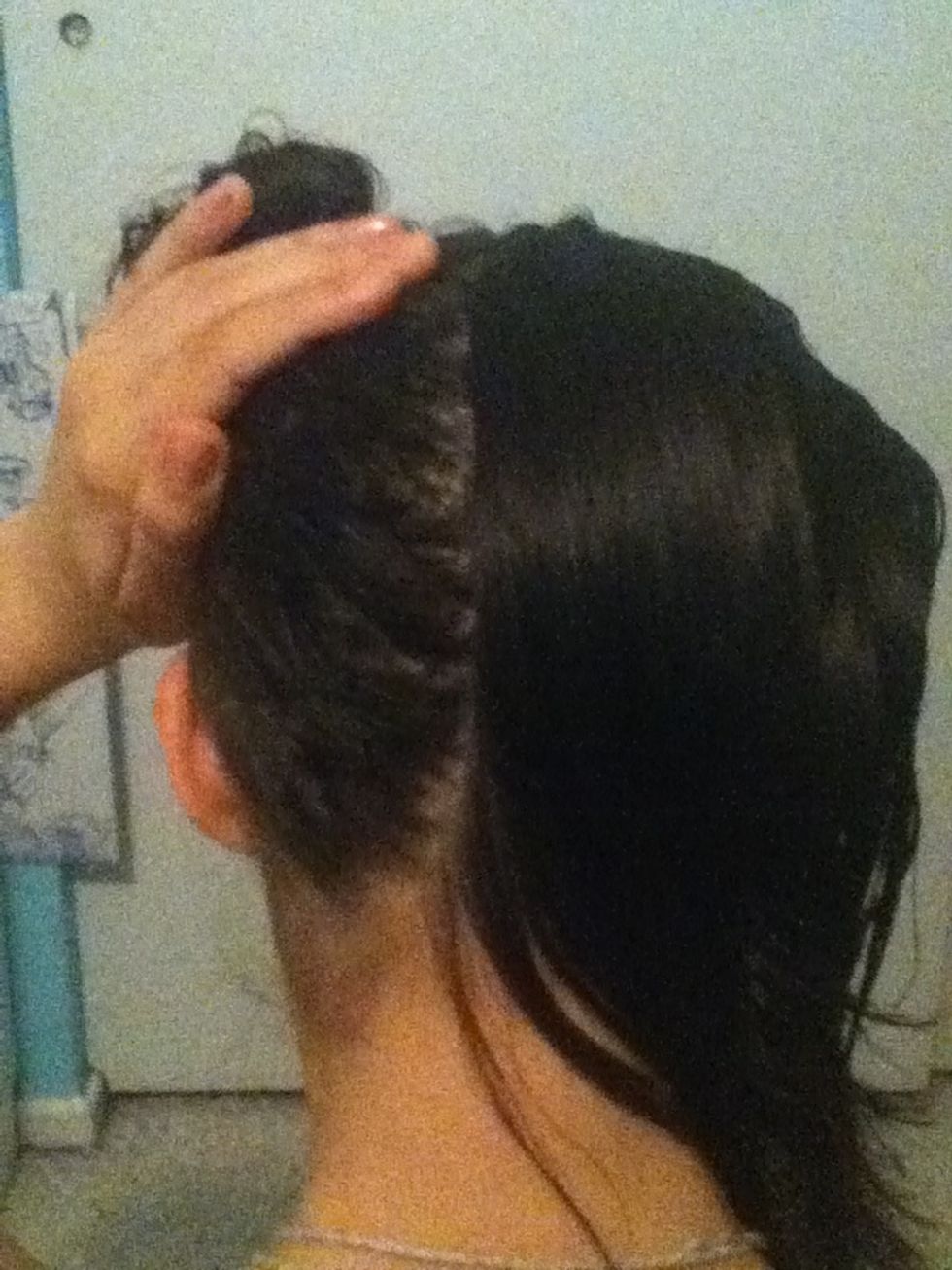 Part your hair straight down the middle. Tie one side up and to the side so it stays out of the way. Then comb it all back, so none is in your face or hanging down on the side.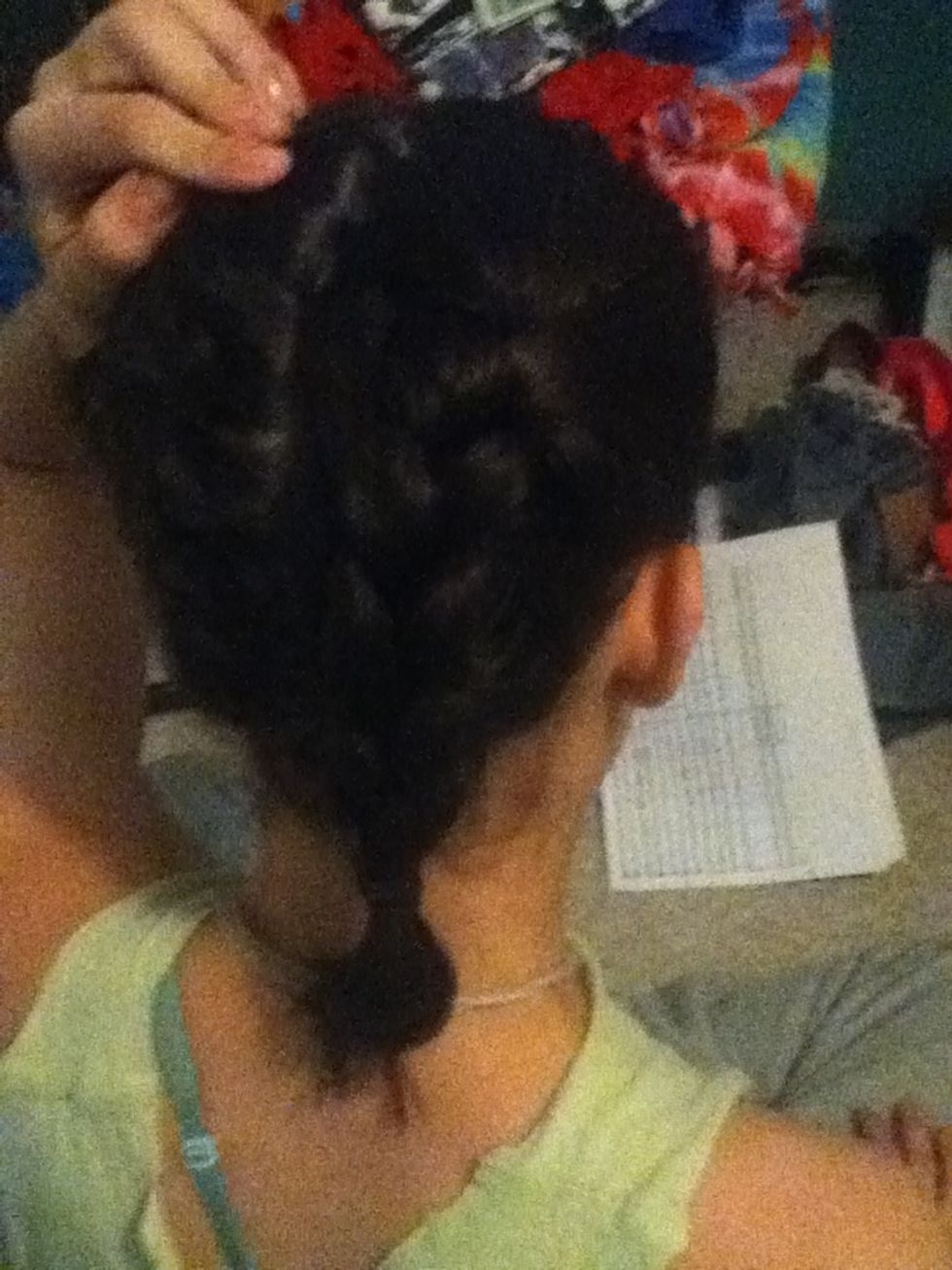 Tie the end with a hair and and Ta-Da!! A beautiful French braid.
Finish by styling your bangs however you please. If you want smaller skinnier braids, take smaller strands of hair. For thick braids take bigger. Hope this helped!!! Enjoy :)
Hair band
Hair spray
Bobby pins or clips