There are many ways to preserve garlic . Garlic preserved by any method is not a substitute for fresh but It does have it's own advantage . Inside please find how I preserve mine.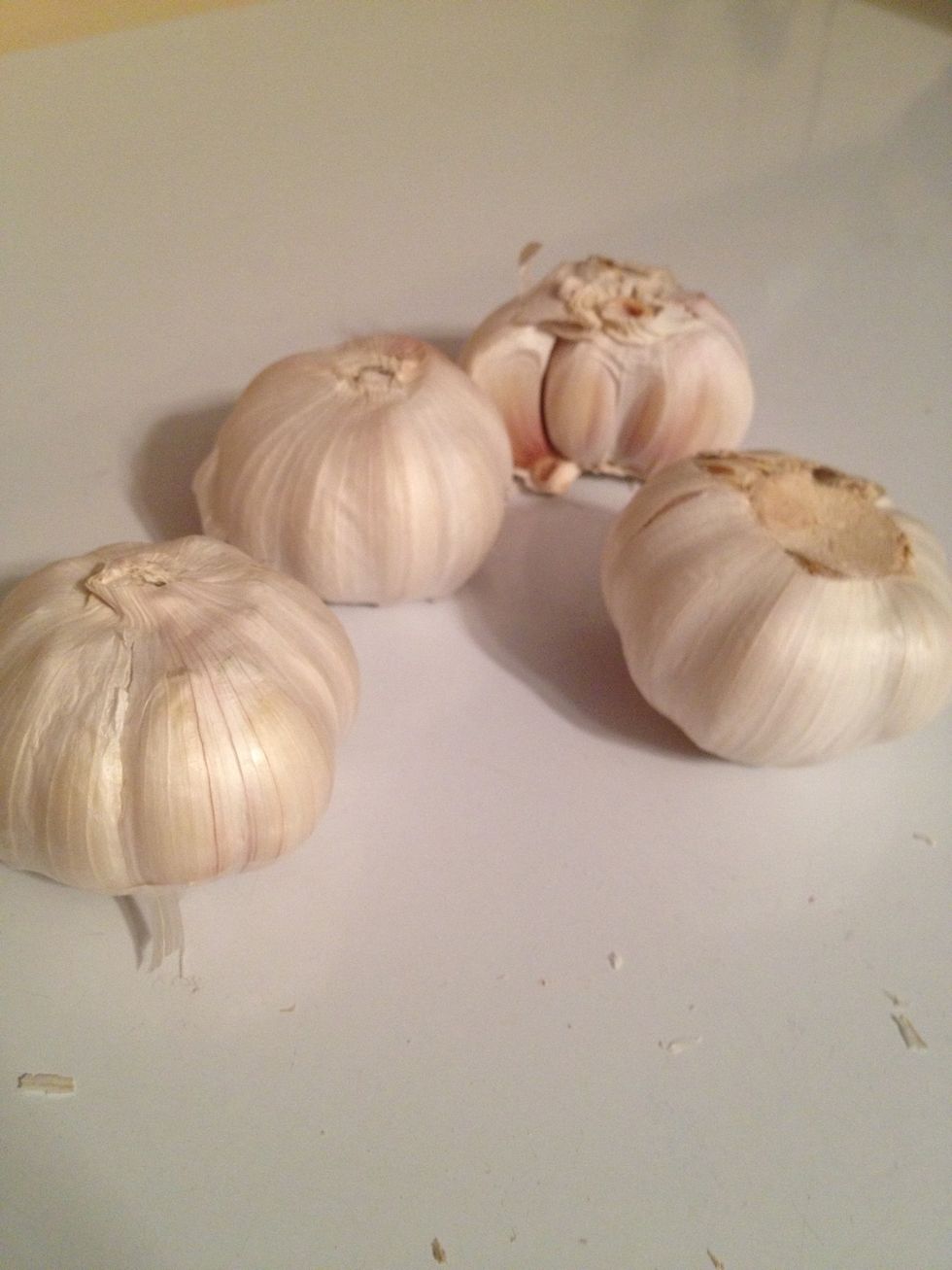 Here are the fresh heads of garlic .
Option 1-Freezing garlic can be done by separating the cloves from the head and putting them in a freezer bag or any suitable container. Label and freeze. Peel off cloves as needed.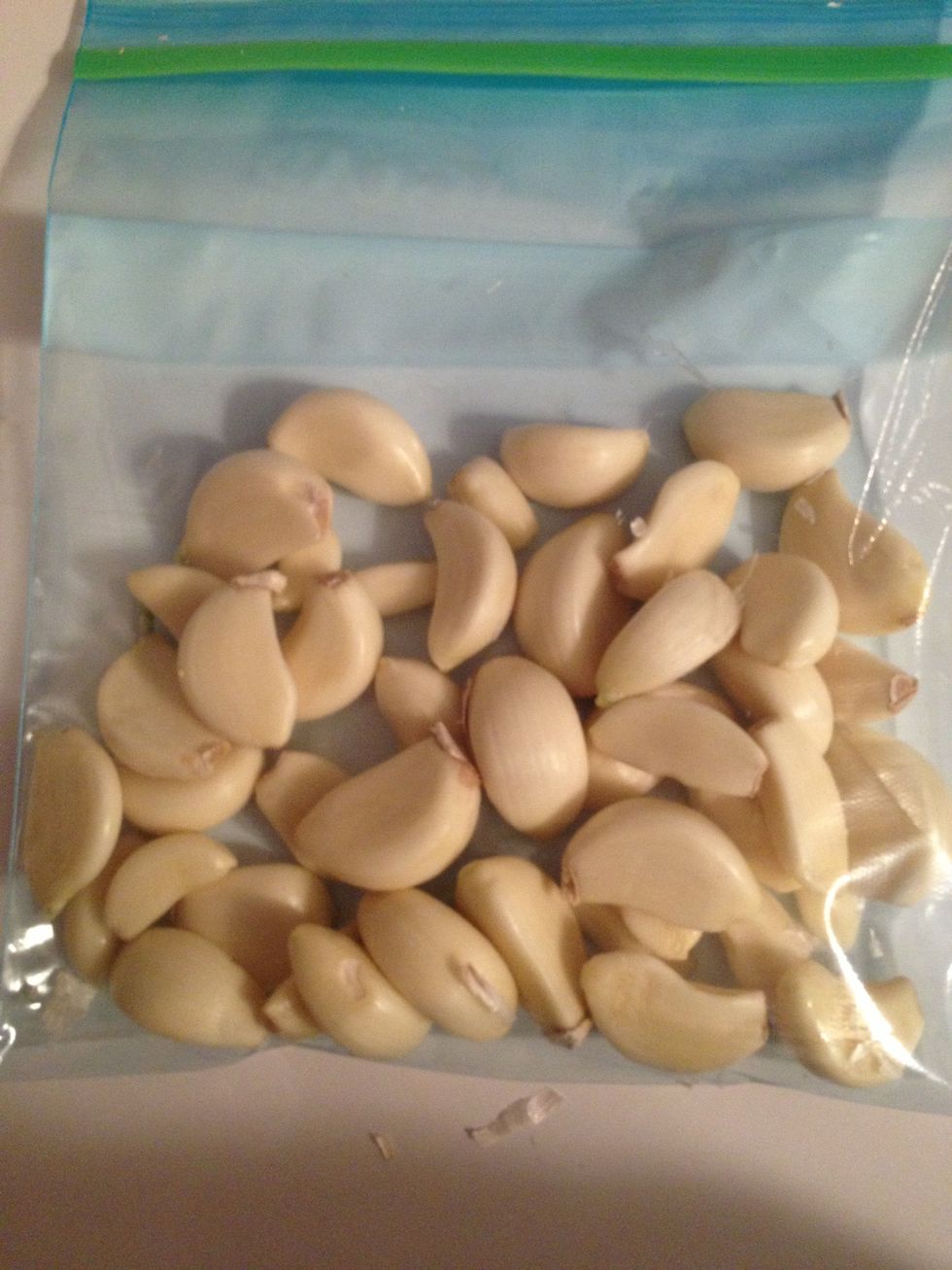 Option 2-You can also freeze them peeled and whole. Although In this state when defrosted it tends to get mushy.👎👎
What i really like about option 1 & 2 is that while the garlic clove is still frozen you can grate it over your food. It is so powdery in texture it's just wonderful. I do this with ginger too.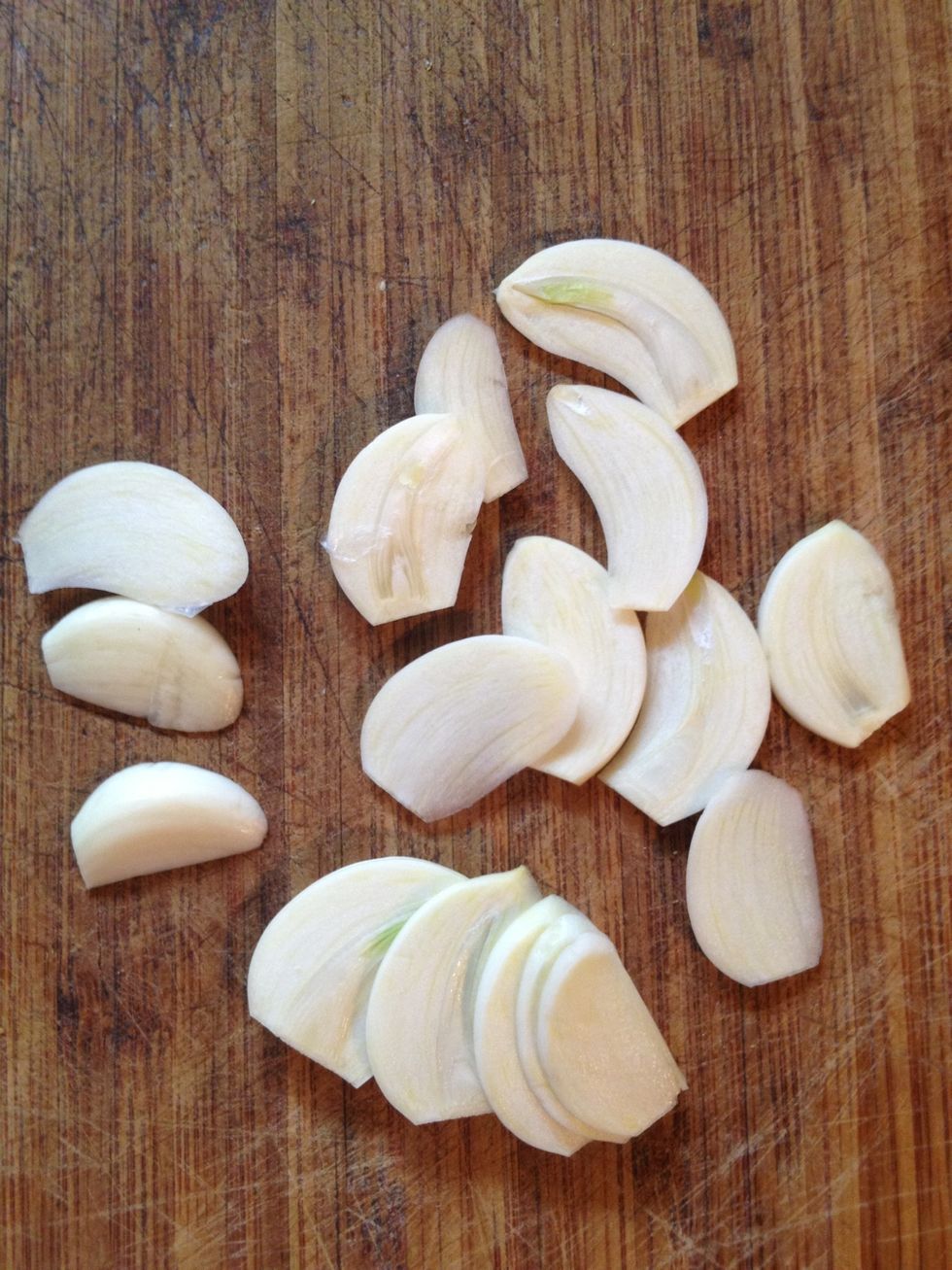 On another note I will show you the different ways I like to freeze my garlic. I say different since I use them according to how I need them when cooking.😀 The 1st one is by slicing them.
You can also freeze the chopped garlic by lining a baking sheet with parchment paper or foil & dollop out pre measured chopped garlic, transfer to the freezer until solidified.
⚠ I must emphasize that preserving garlic in oil is the best way for me. It preserves the flavor & texture of the garlic the best. However, when removed from the freezer it must be used immediately!
Garlic in oil should NEVER be stored in the fridge or at room temp. where it can promote the growth of clostridium botulinum. Take precaution. Another option is to use melted butter or water👌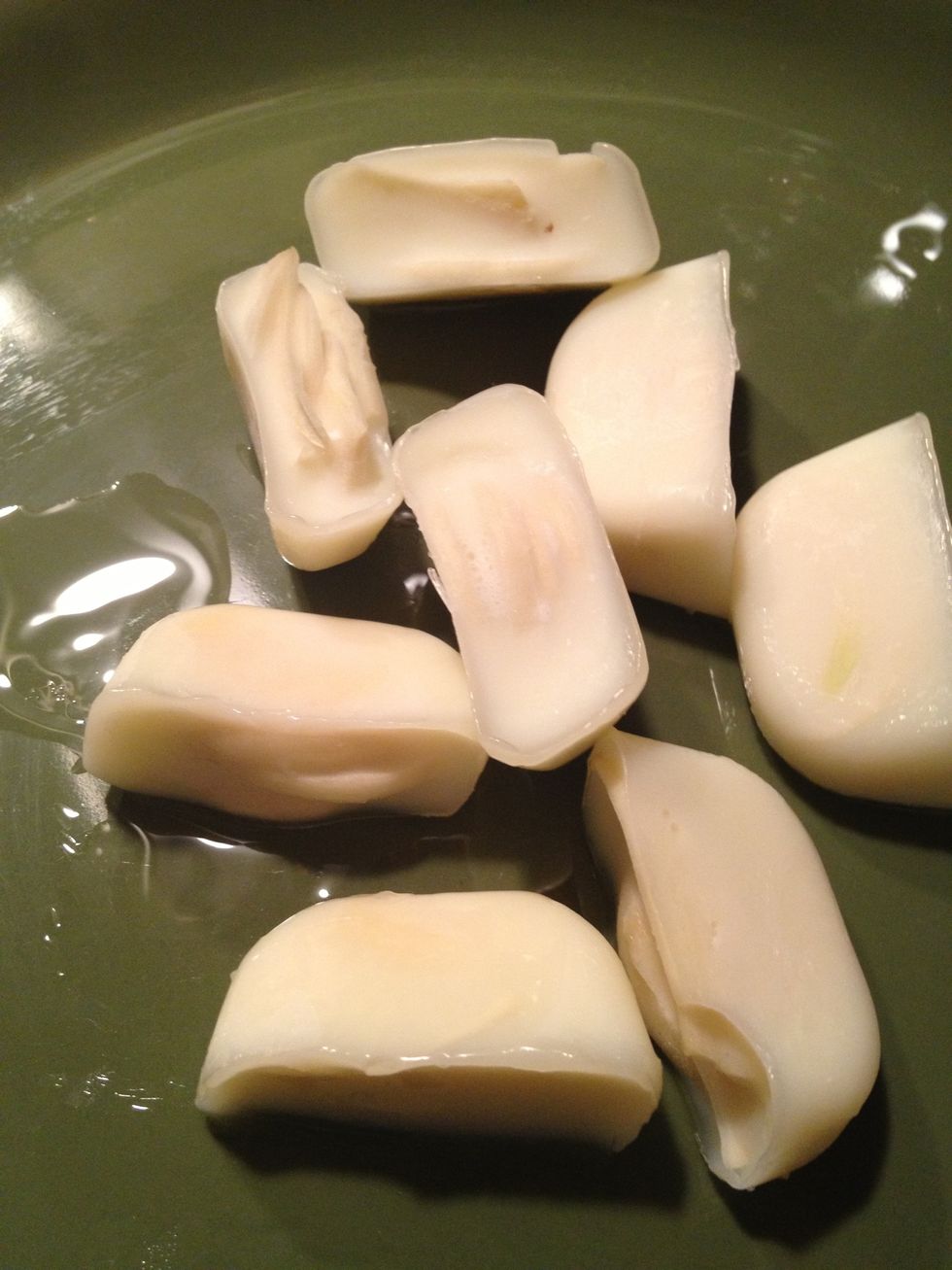 Here is my sliced garlic in oil. I had to work quickly in removing them from the tray, the oil melts quickly from the heat of the hands.👎
The crushed garlic in oil, great for sautéing.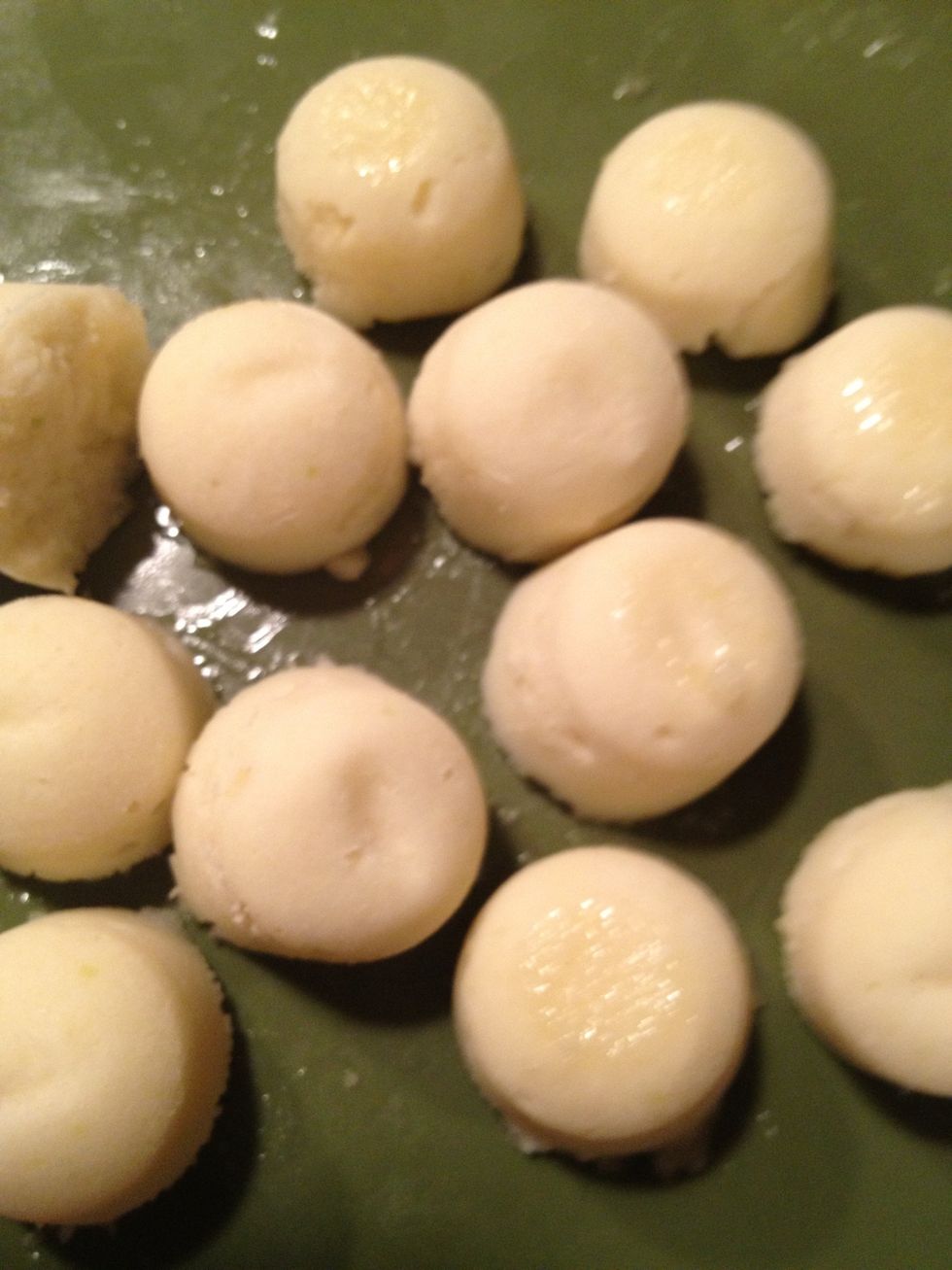 The garlic paste(purée). Why buy this when you can make it. No preservatives either👍👍 I use this for marinades , garlic mashed potatoes, salad dressings, just to name a few!! 😍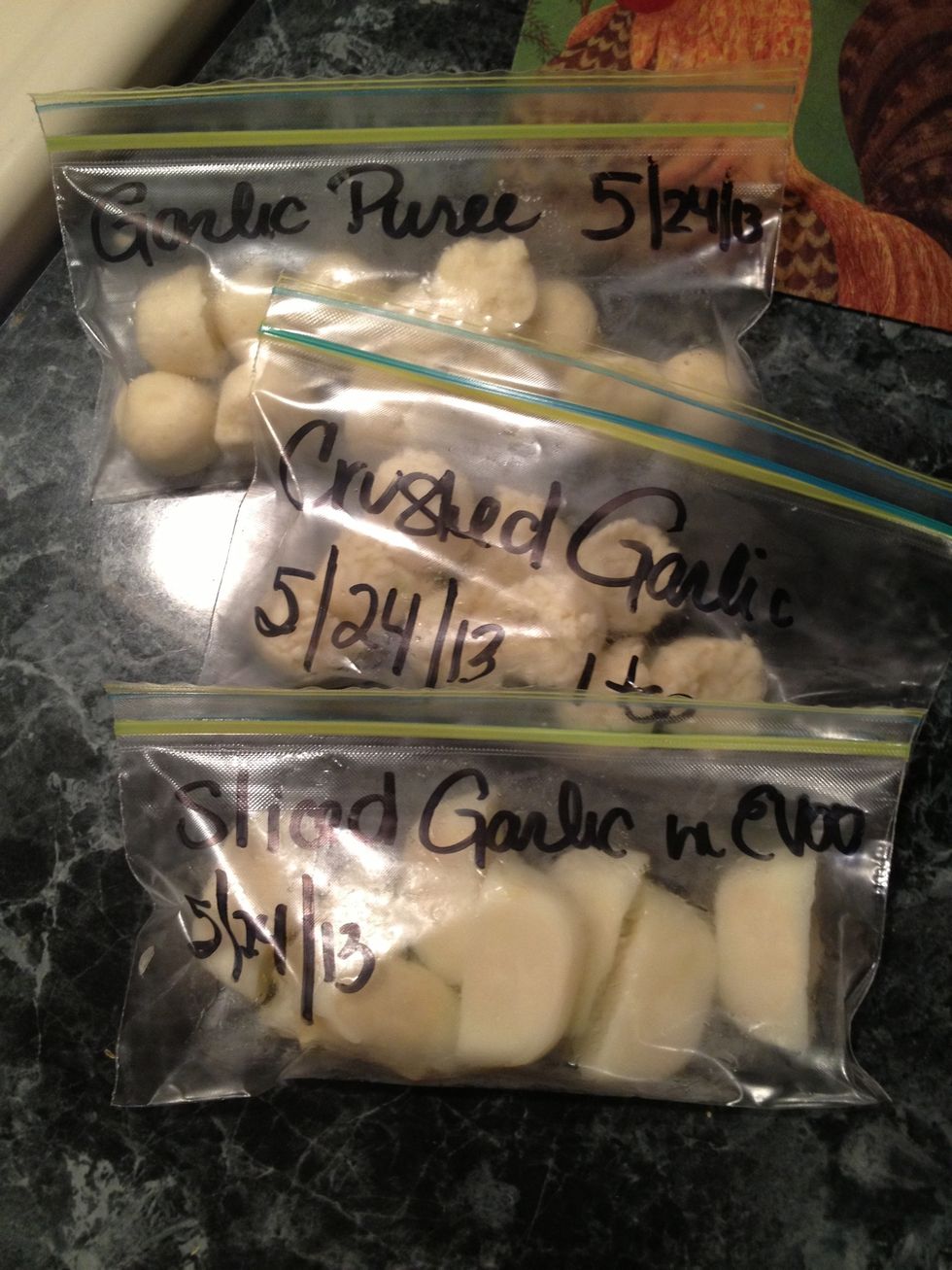 I store my garlic in labeled bags in the freezer easy to identify when I need it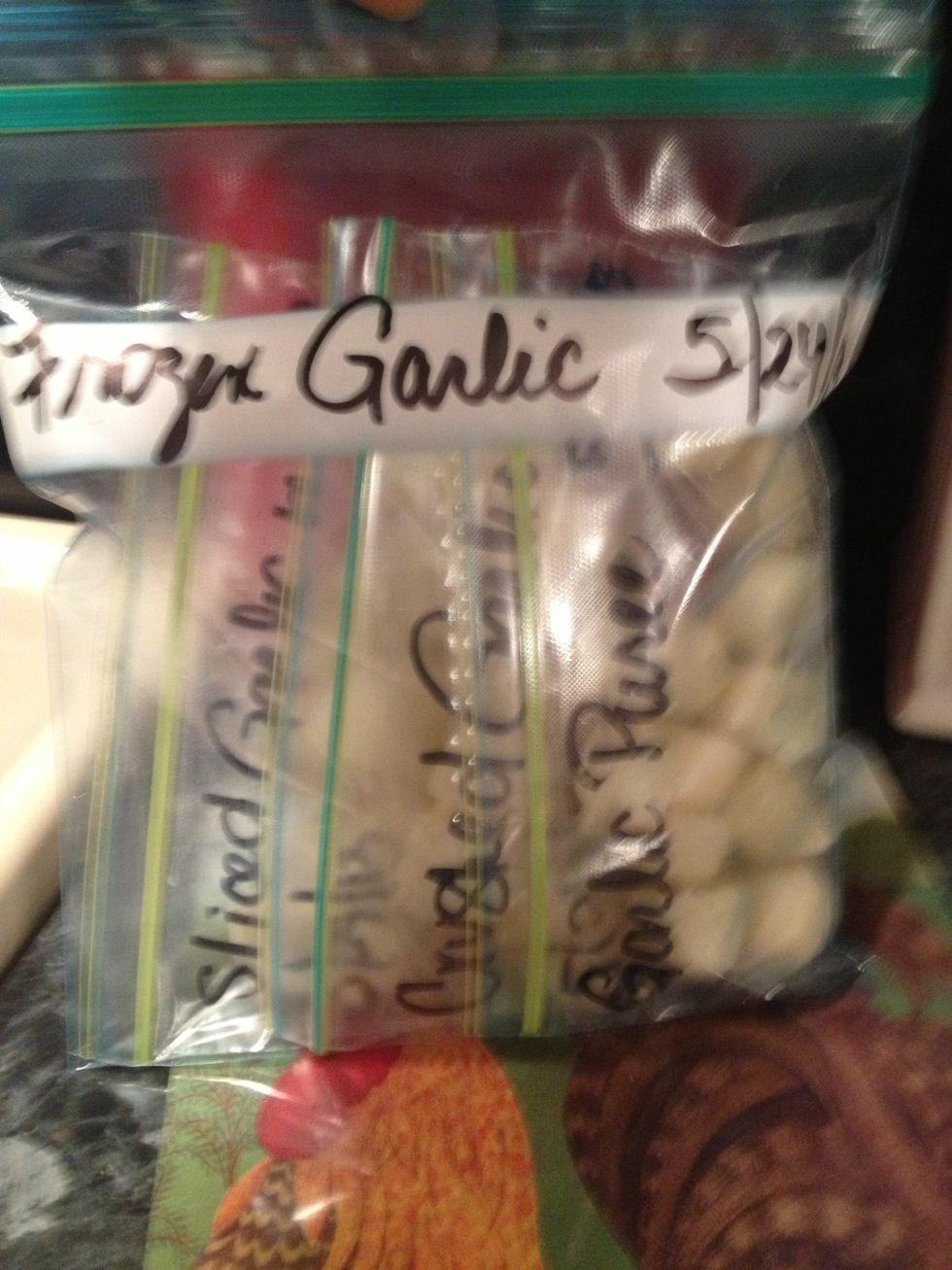 I put the smaller bags in a larger freezer bag. It keeps everything together.😉👍
Once again, this method might not work for everyone. I have been preserving garlic this way for many yrs. I never had any problems.🙏 If hesitant about using oil, use water.😉
The creator of this guide has not included tools