A simple guide to help you find the way to forward a text, iMessage, or a whole conversation to someone else.
3
iOS 7 changed the way you forward texts or iMessages. Begin by opening iMessage and selecting a thread.
Press AND hold any text or iMessage until a pop up menu appears, then select the "More..." Option.
This opens up the "select texts/iMessages" menu. You can select as many messages to forward by tapping the circles to the left of the messages.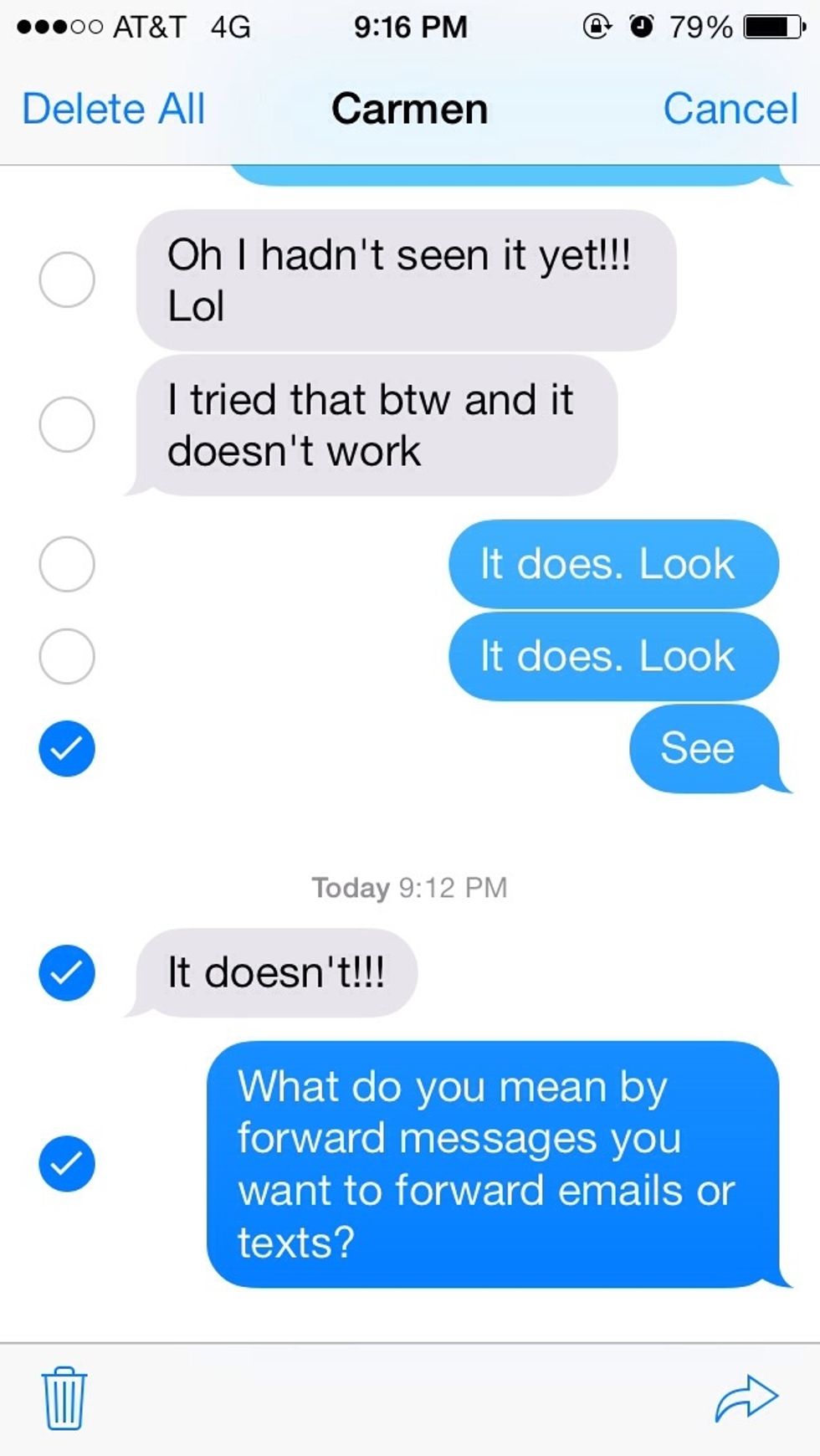 Once you tap to select messages. Tap the "share" arrow located at the bottom right of the screen.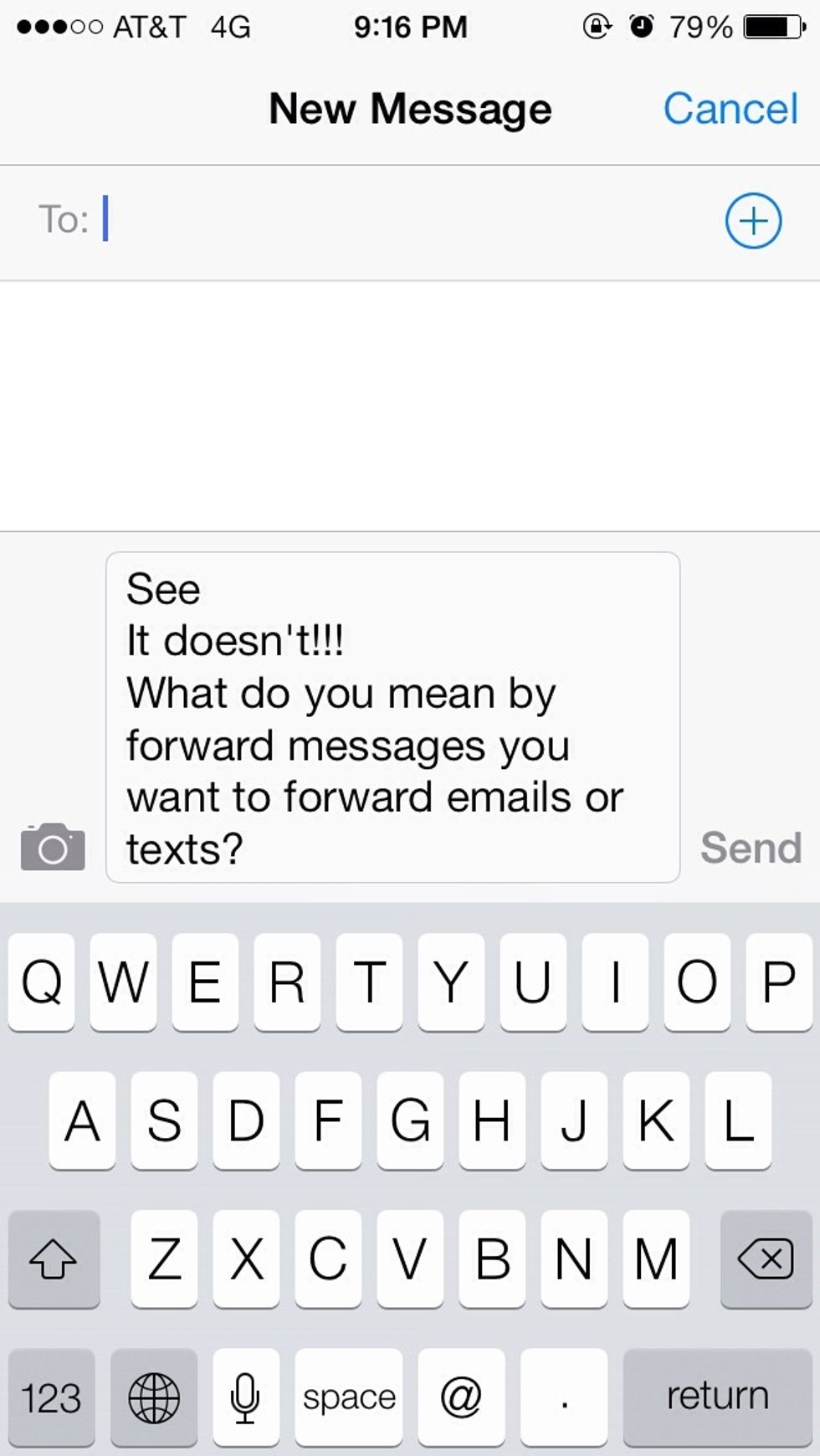 Once pressed, the new message window will be displayed. Here, you can add contacts to forward the message to. Add one or more contacts. iOS7 auto-fills from your list of contacts.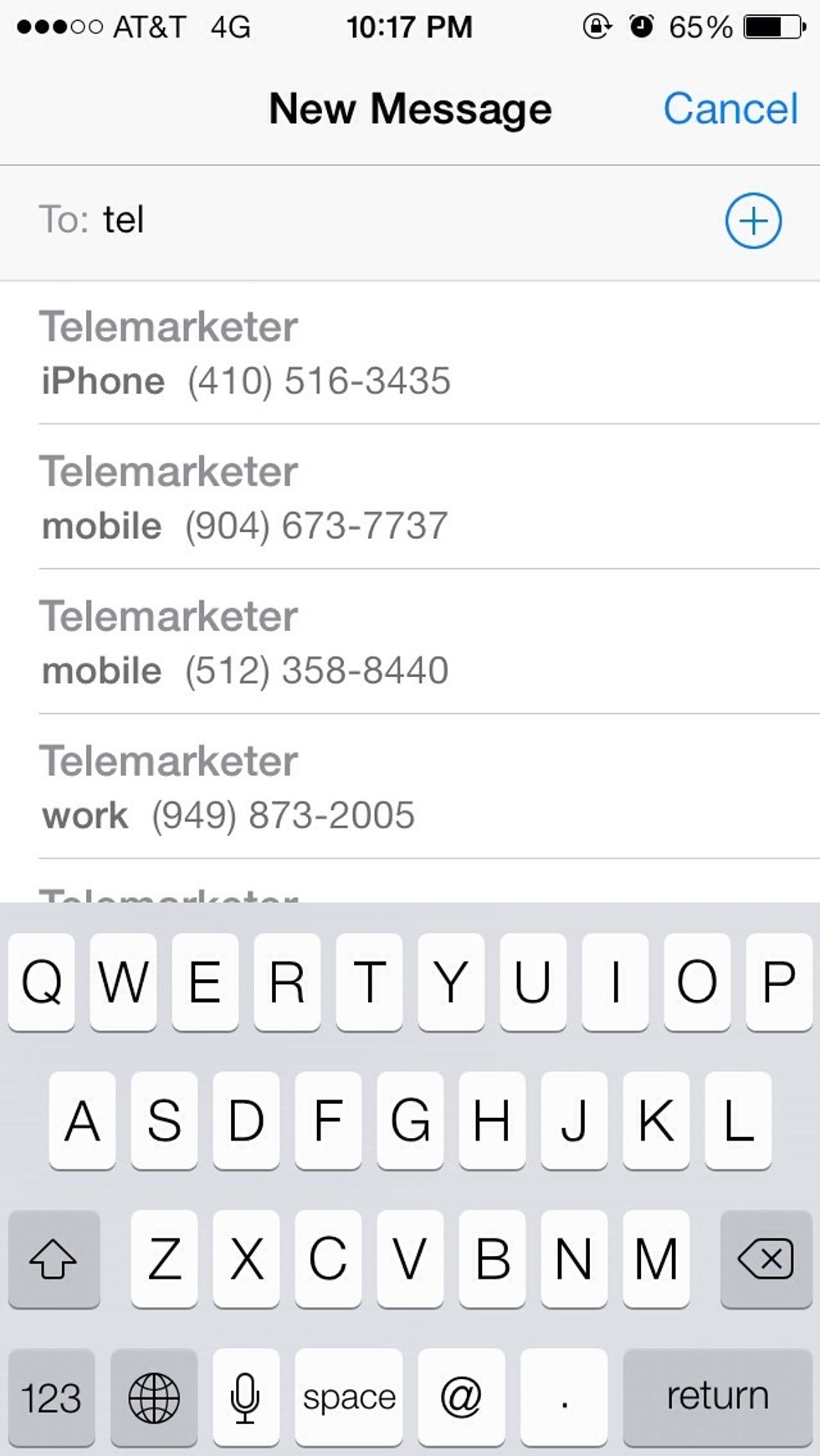 Select a contact or contacts to forward the text/iMeesage to.
You're done! 😃 hit send, & your message will be on its way. Text messages are displayed in green & count toward your mobile carrier data plan. iMessages are displayed in blue & don't count against.
The creator of this guide has not included tools