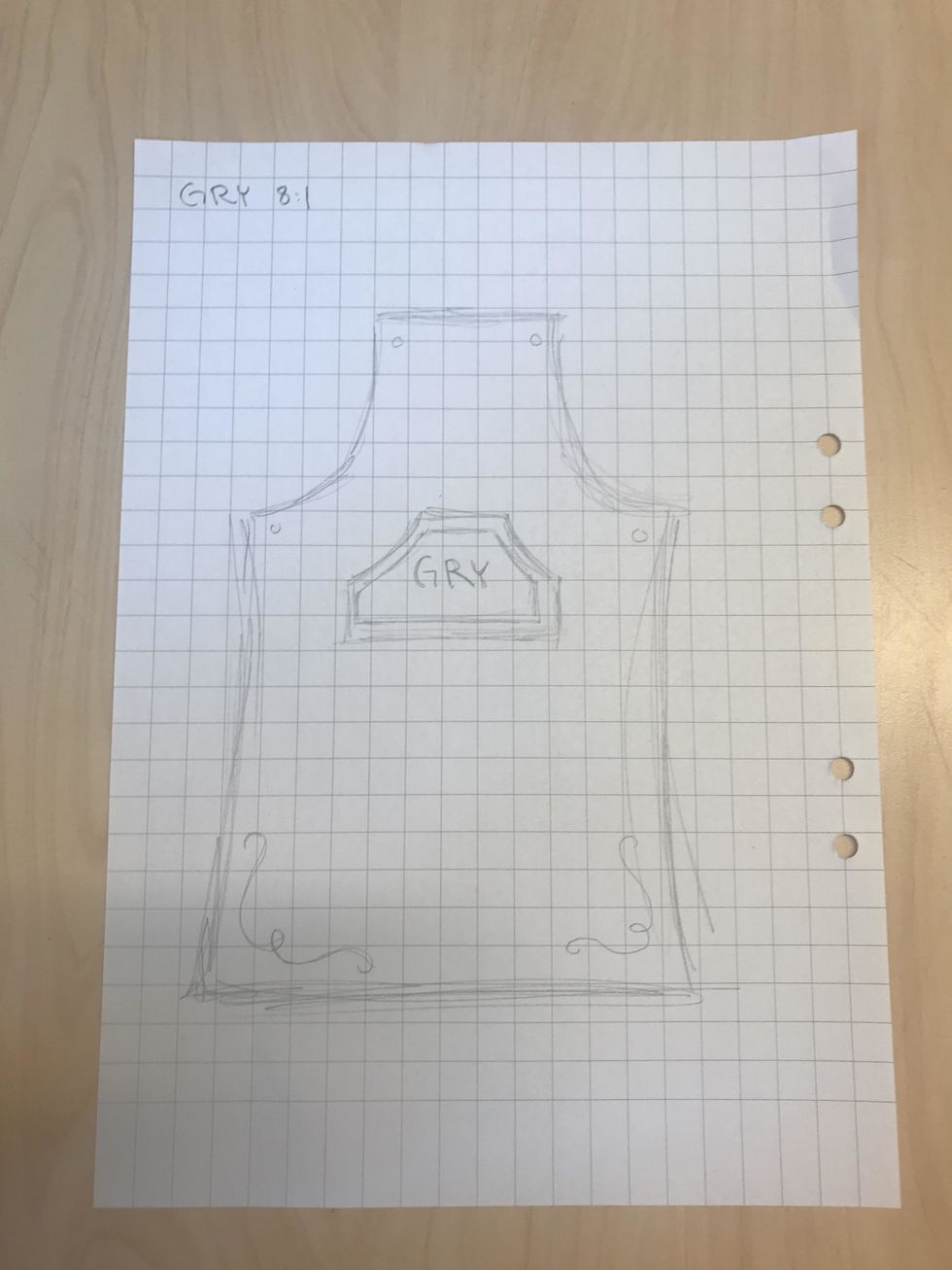 Först ska du rita upp hur du vill att ditt förkläde ska se ut och mäta hur långt det ska vara. Du kan sedan skriva ner längderna för att komma ihåg.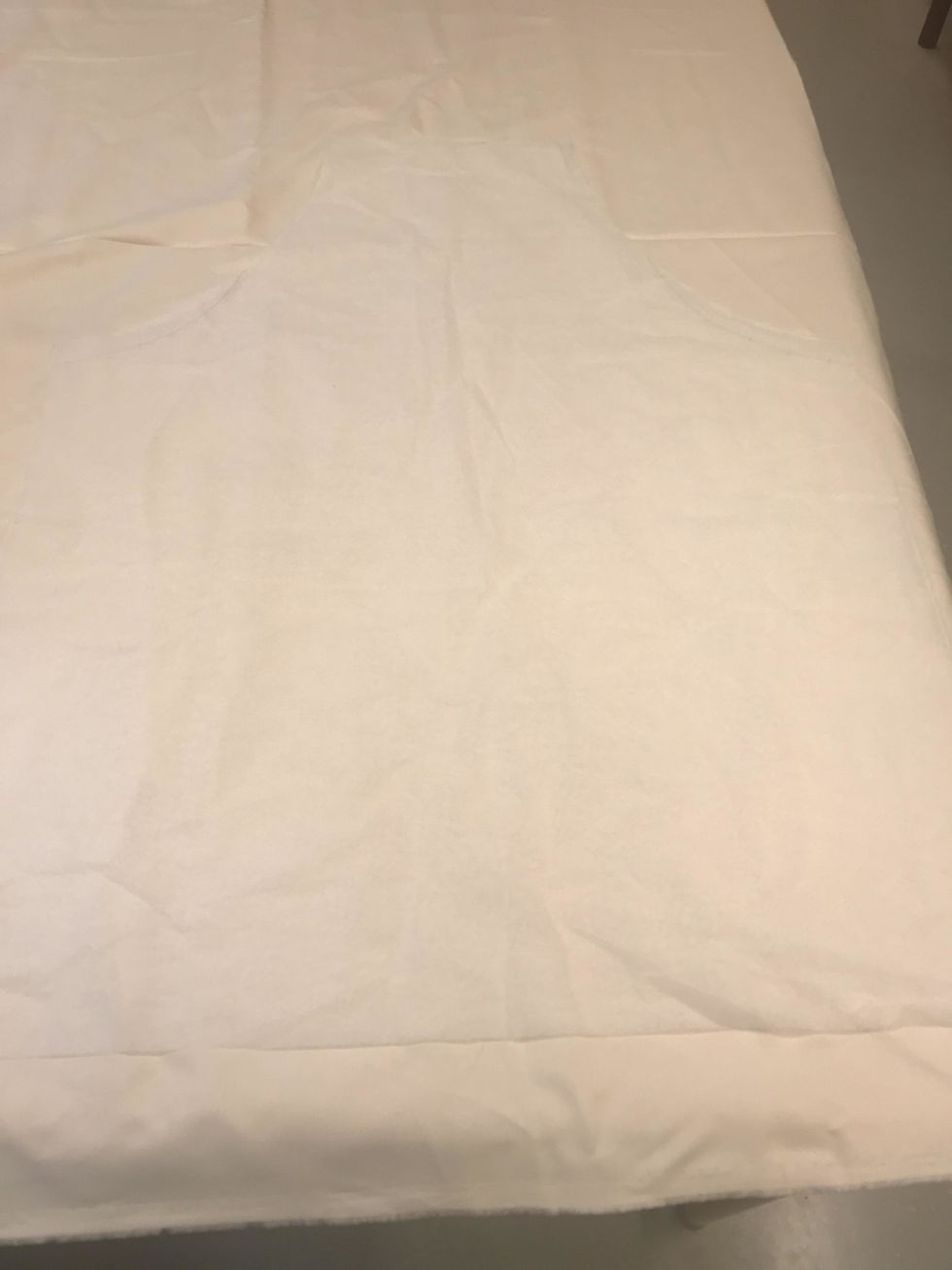 Nu ska du ta fram ditt tyg som du vill använda.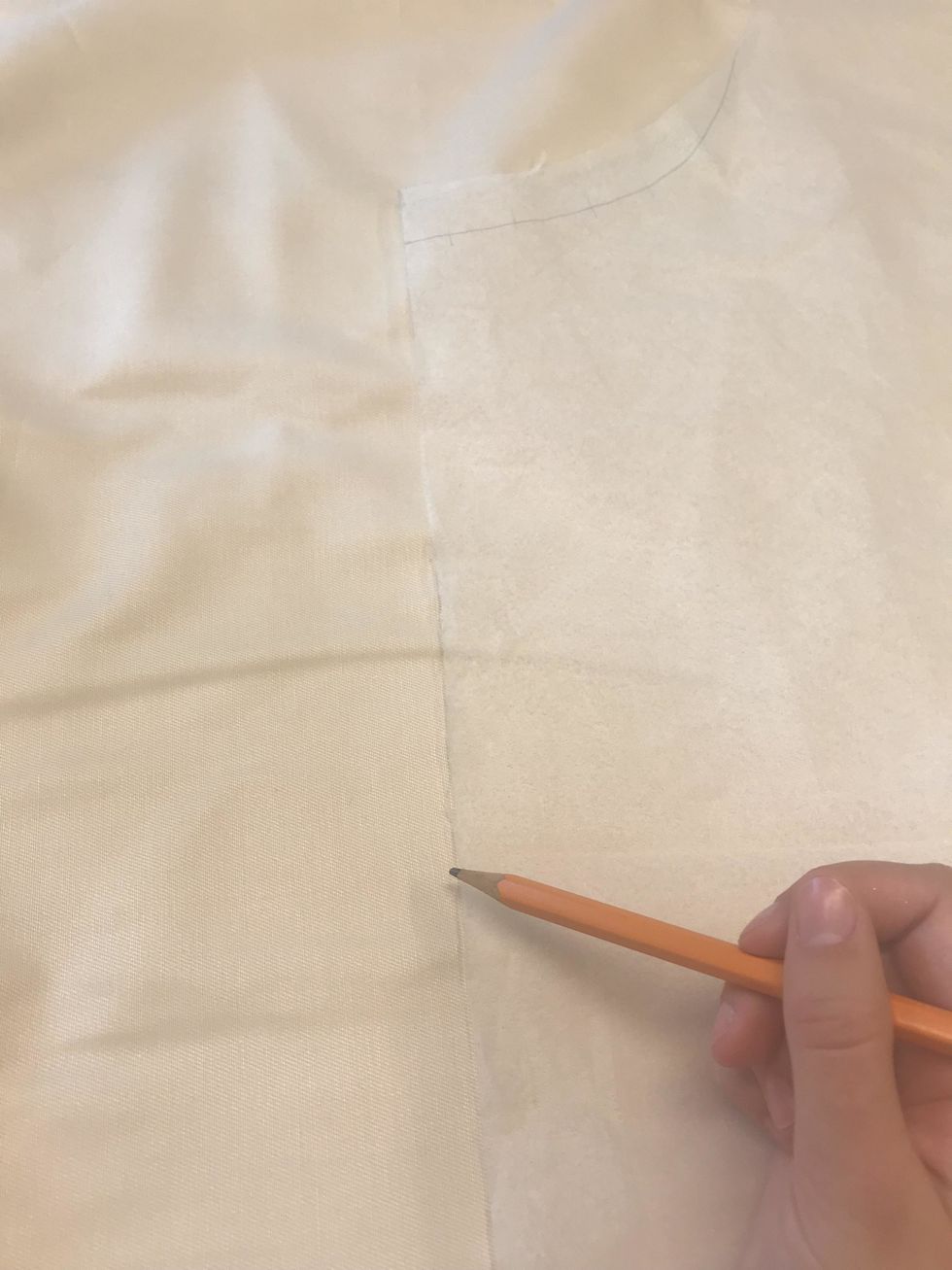 Sedan ska du rita ut från mallen du klippte ut i papper på tyget.
När du har ritat ut det på tyget ska du klippa ut det. Nu ser man en bild av hur det kommer se ut.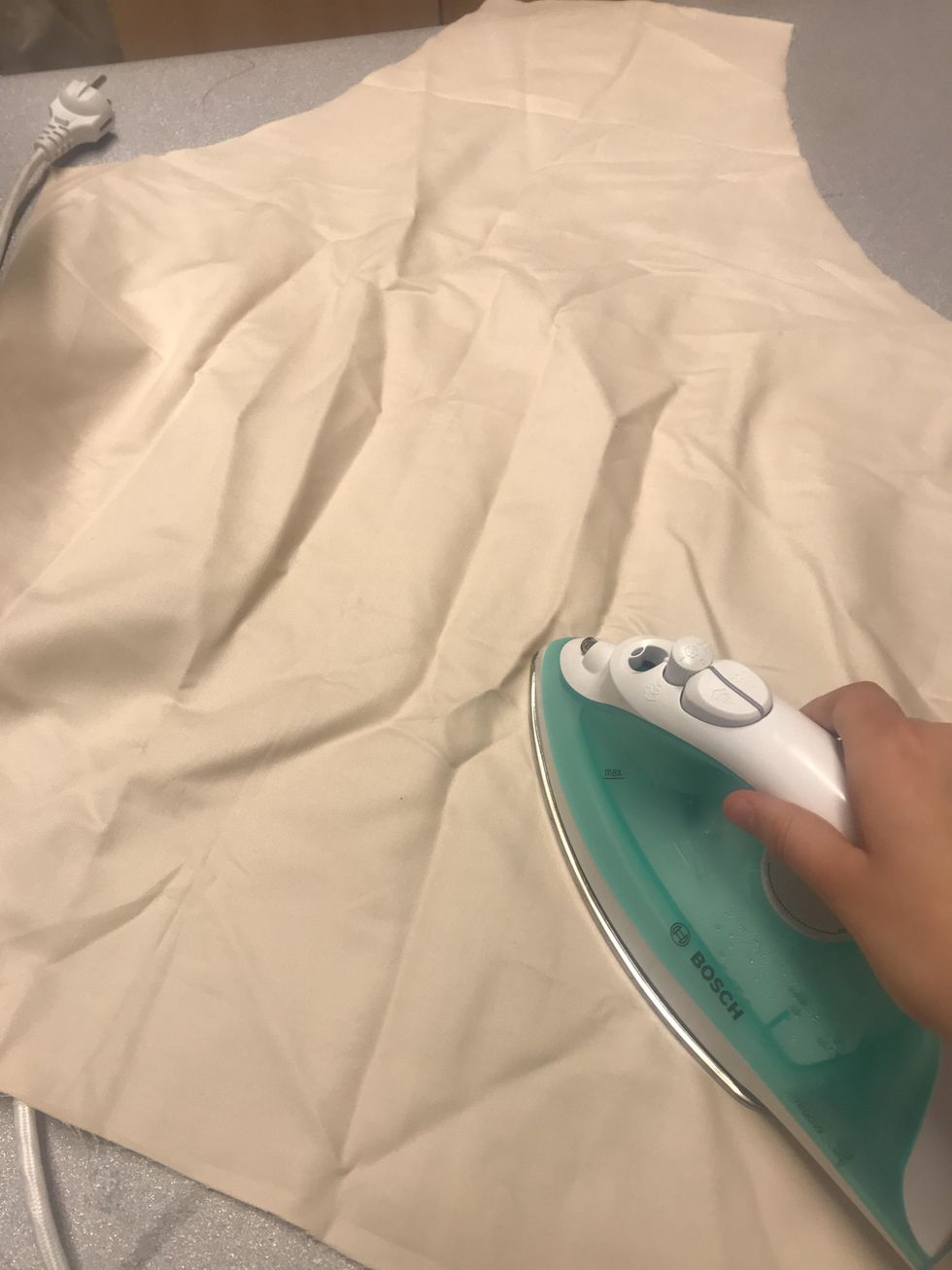 Nu kan du stryka tyget för att få det slätare och lättare att jobba med. Detta gör man också i slutet när allt är klart.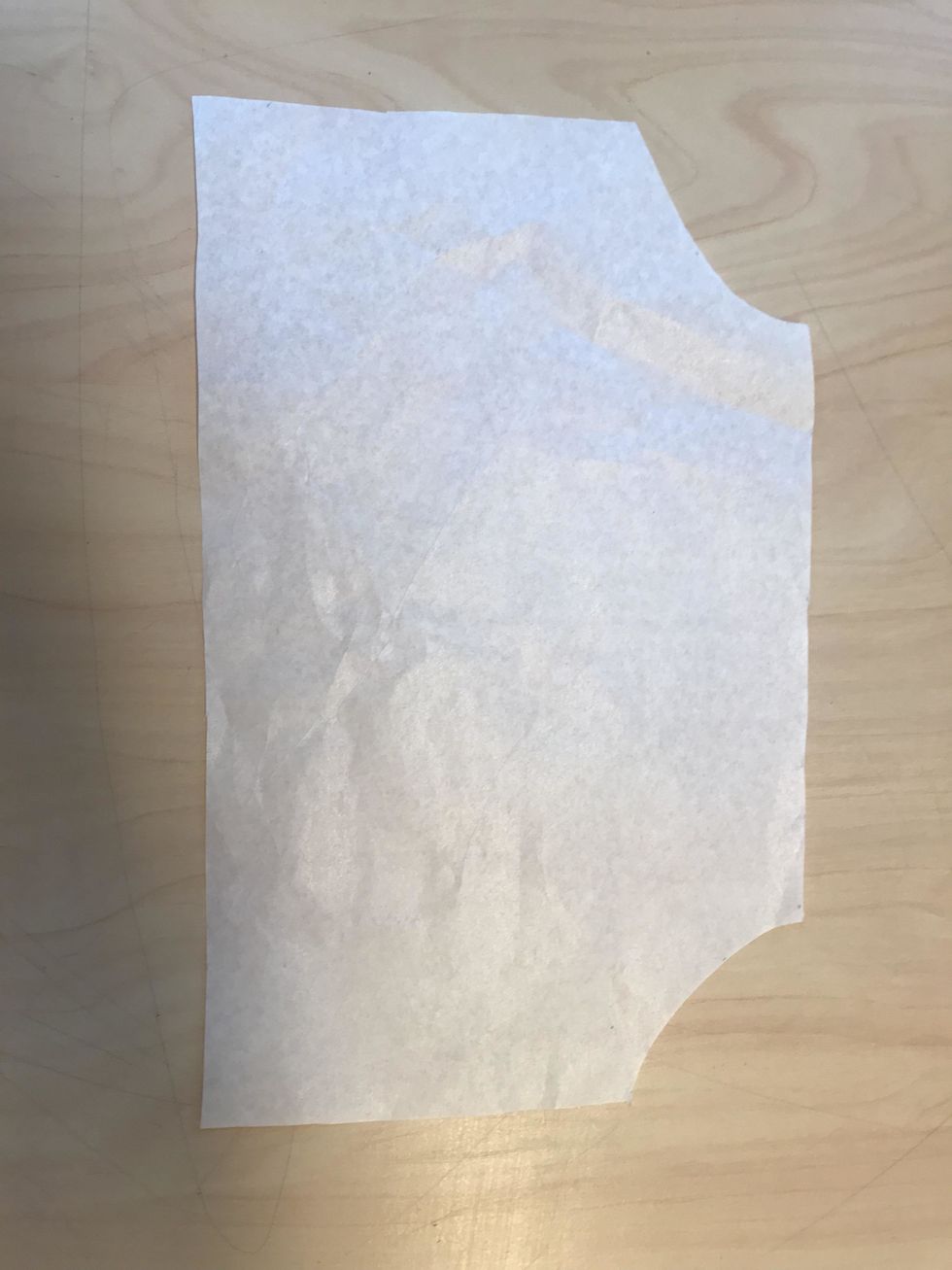 Om du vill kan du sätta på någon typ av dekor. Jag valde att göra en ficka där jag broderade in mitt namn.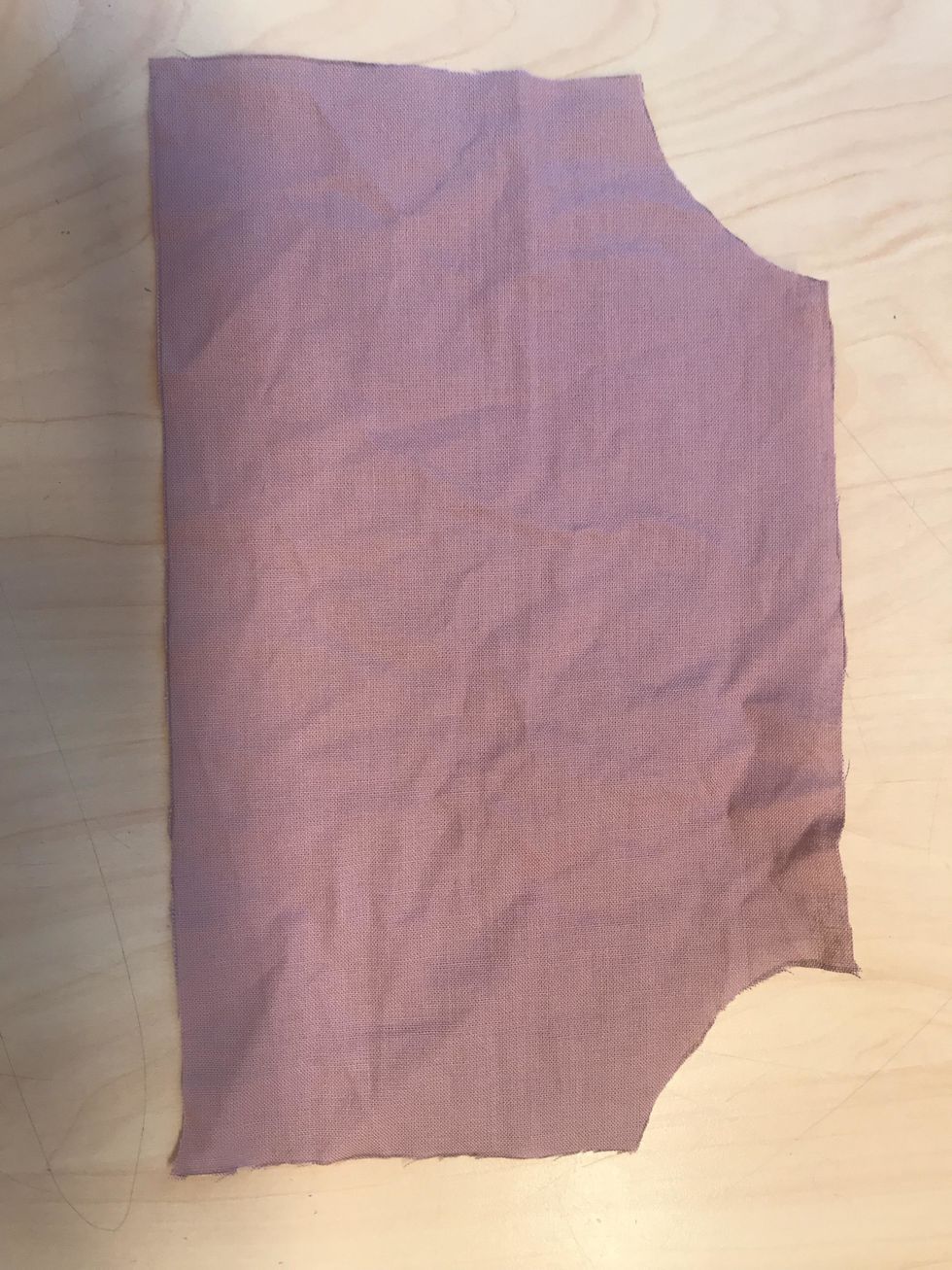 Du väljer ett tyg och gör på samma sätt som när du ritade mallen på tyget du har valt.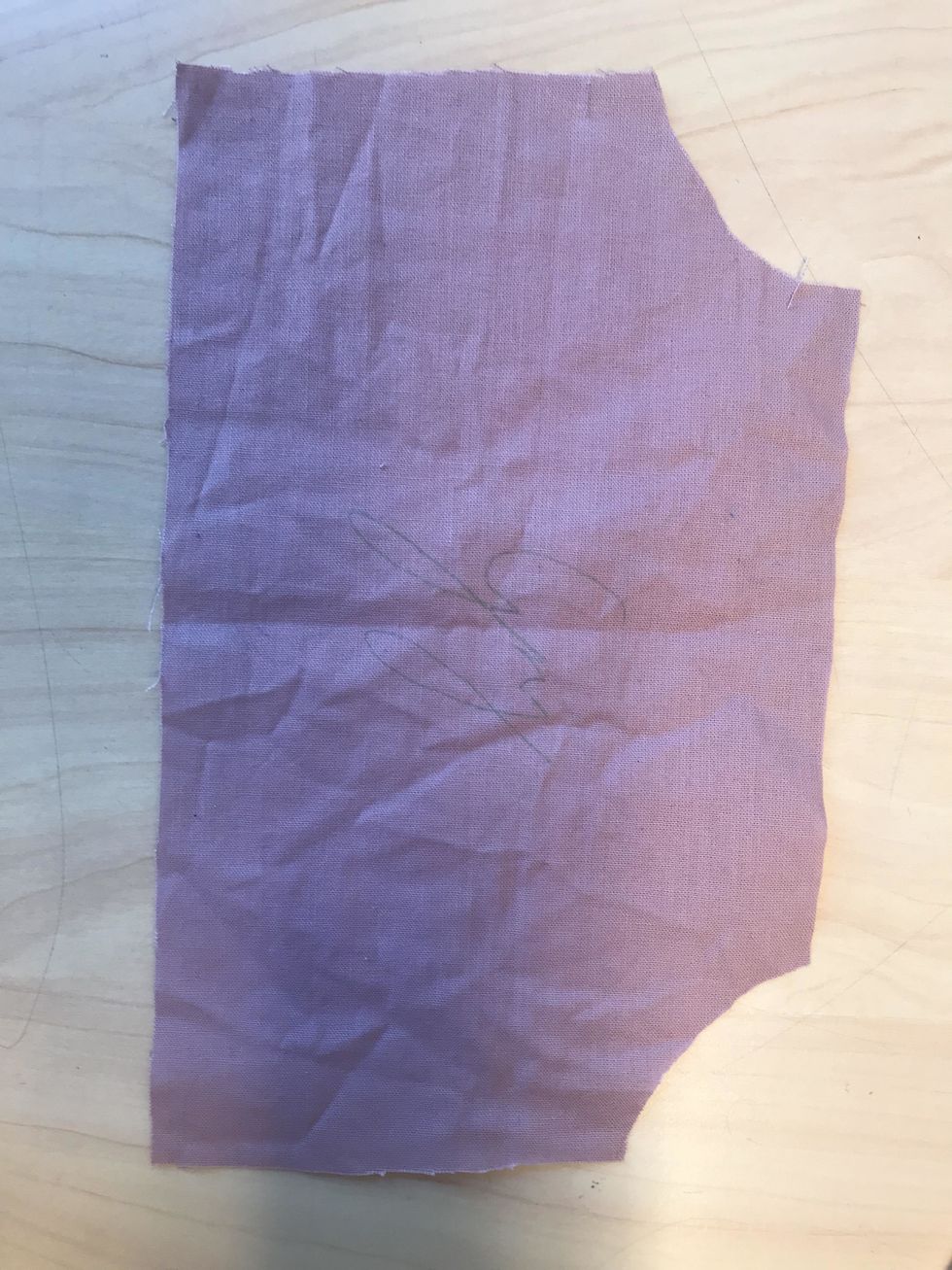 Nu skrev jag mitt namn i skrivstil för att se var jag skulle brodera.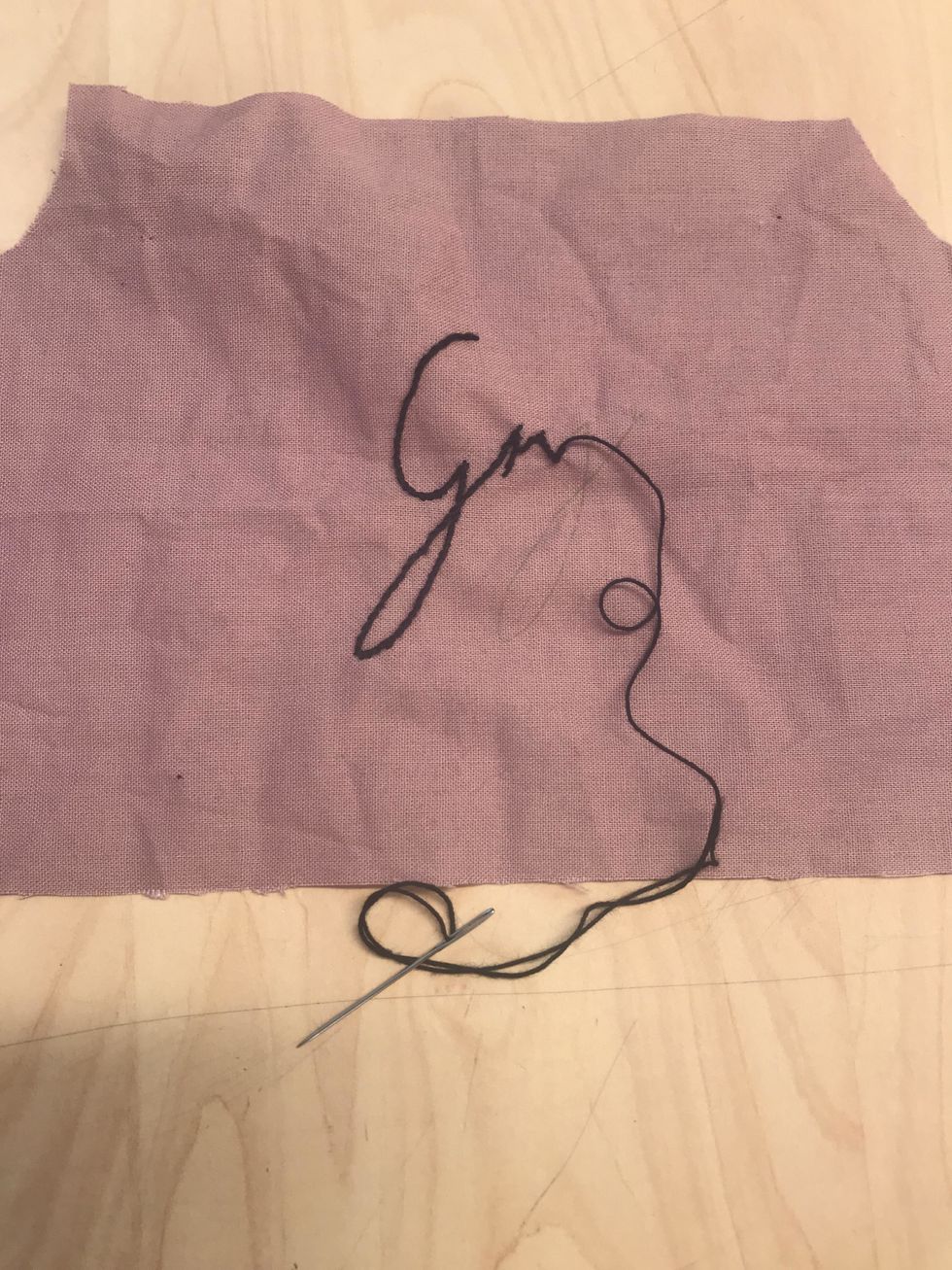 När du har skrivit ned ditt namn ska du börja brodera. Jag använde mig av stjälkstygn.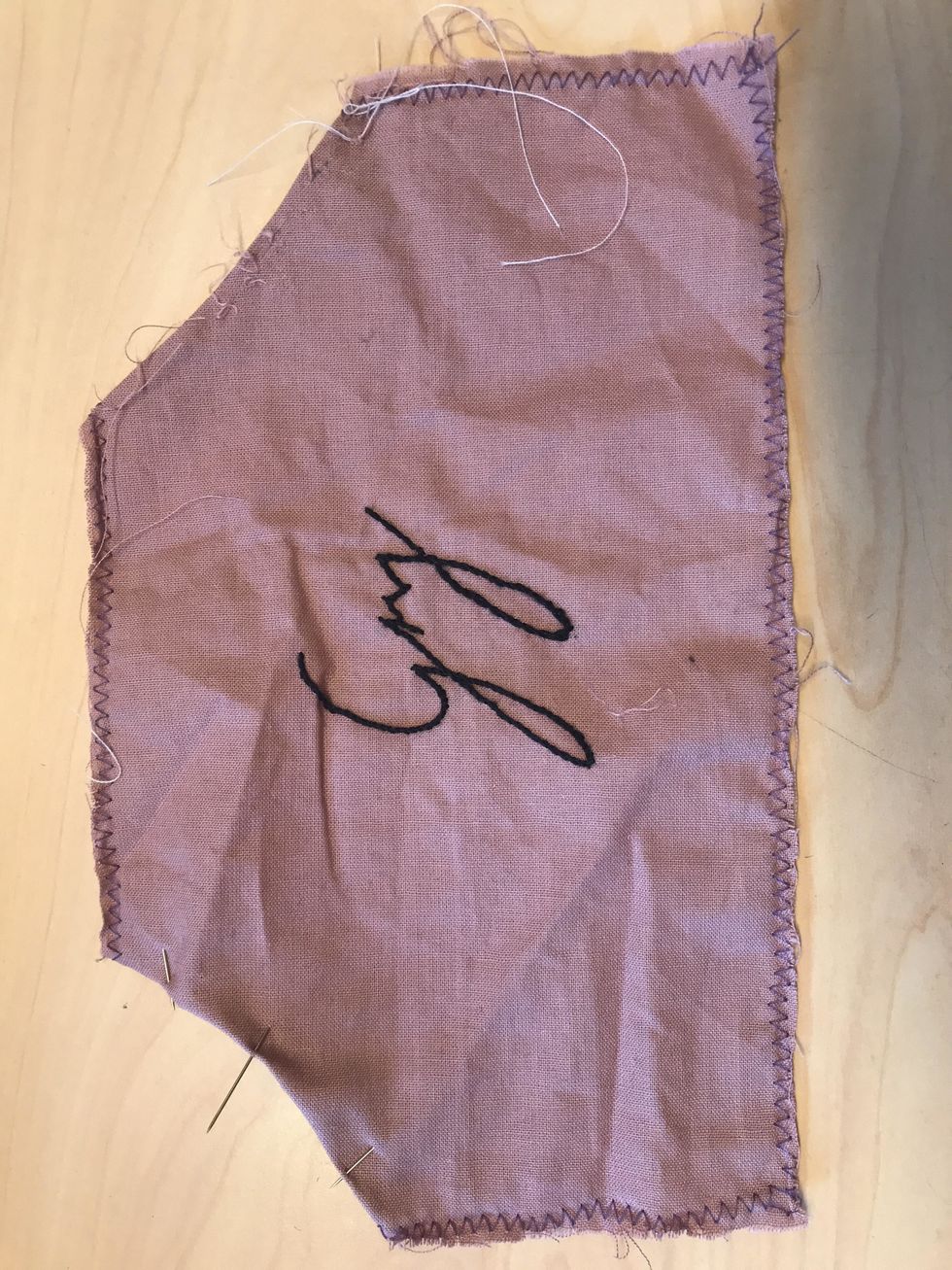 När du är klar med stjälkstygnen ska du sy runt om för att få fina kanter. Du ska ta in kanten så man inte ser var det är klippt. Du ska sy med sicksack.
Nu ska du göra en kant på ditt förkläde för att få det att se bättre ut. Jag tog då band och nålade fast det. Detta gör du runt hela förklädet.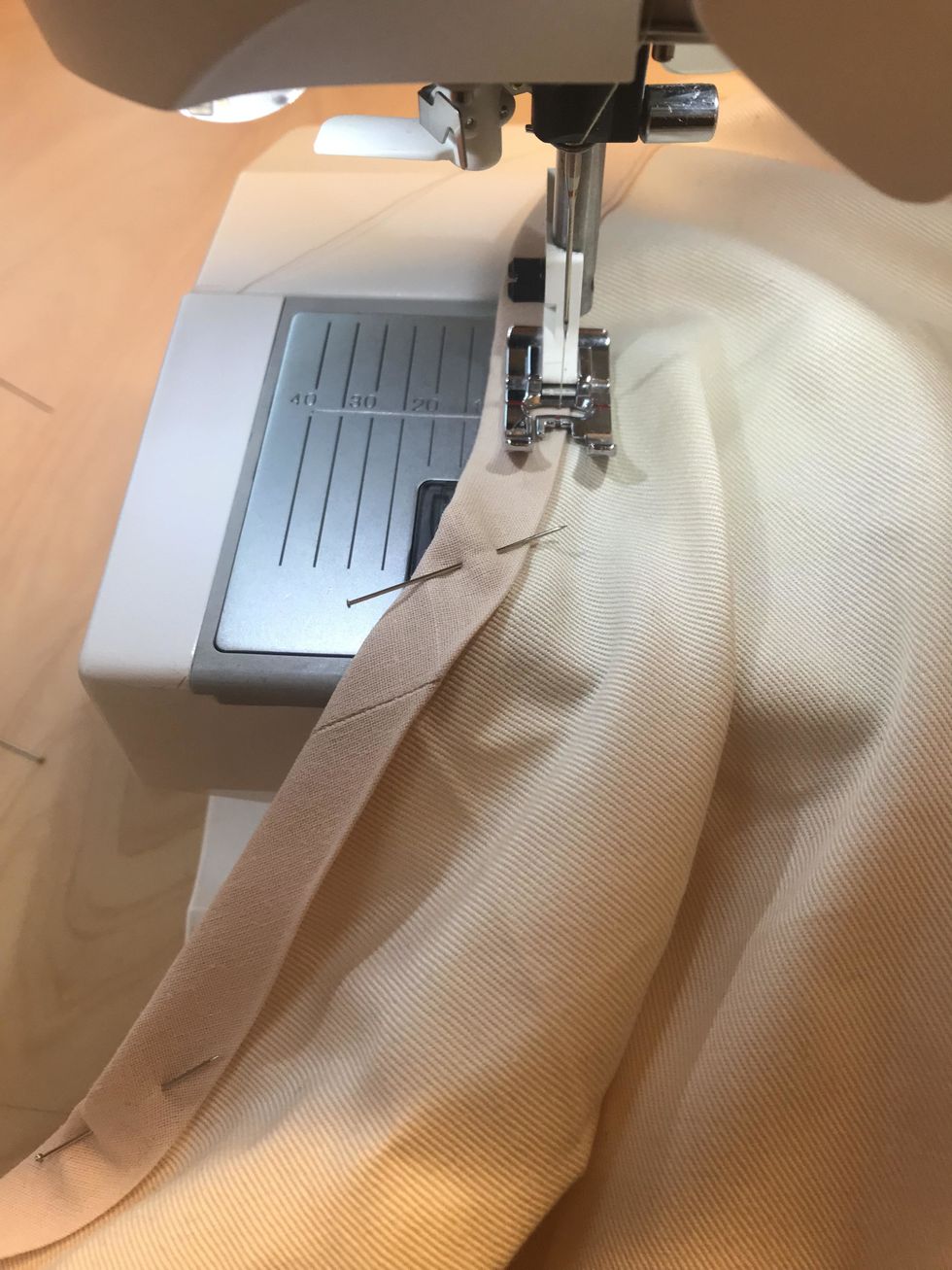 Nu ska du sy fast bandet. Du ska använda dig av raksömn.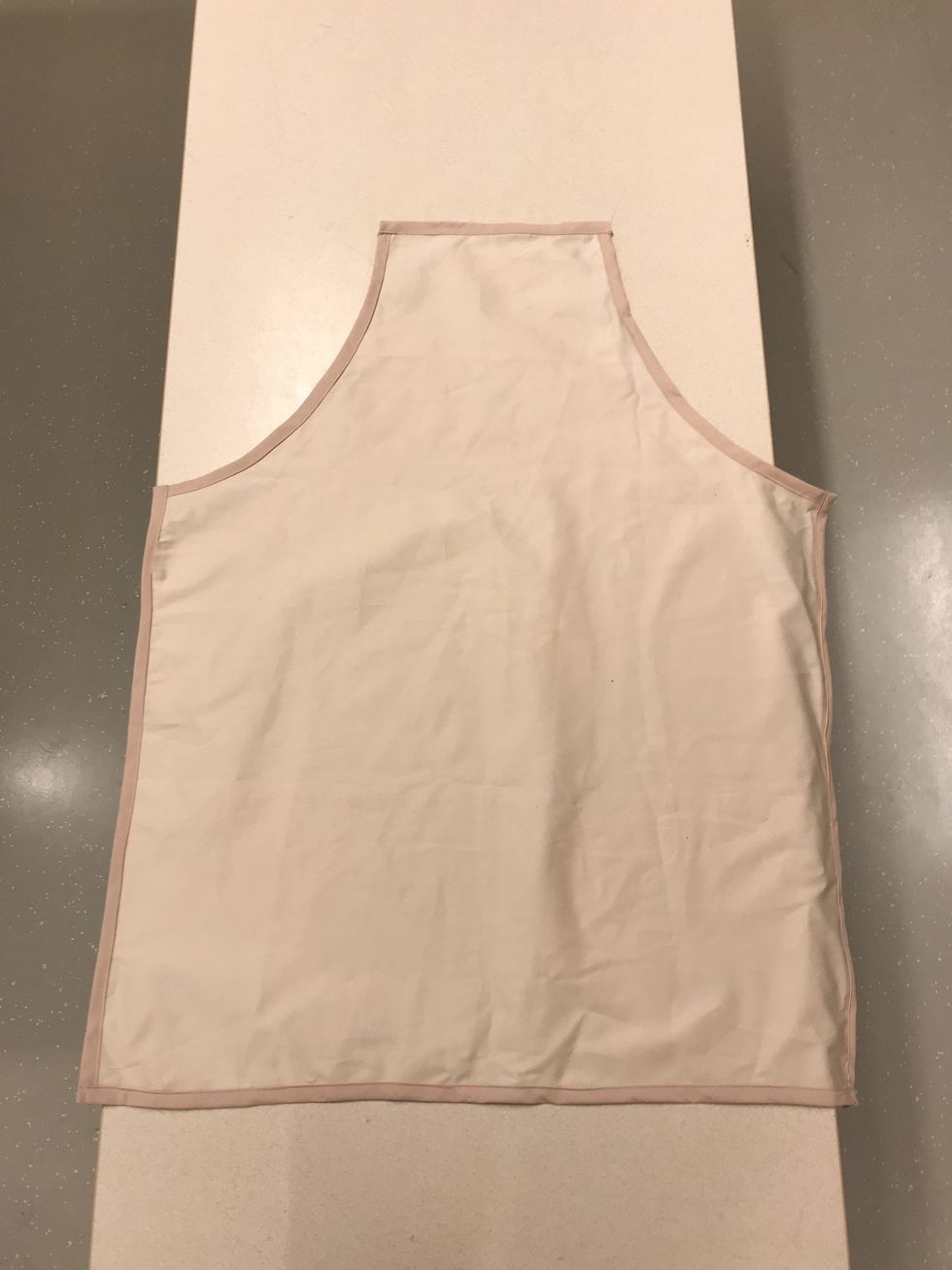 Såhär ska resultatet se ut. Viktigt att inte sy allt där uppe då man ska sy in band för att vara runt huvudet.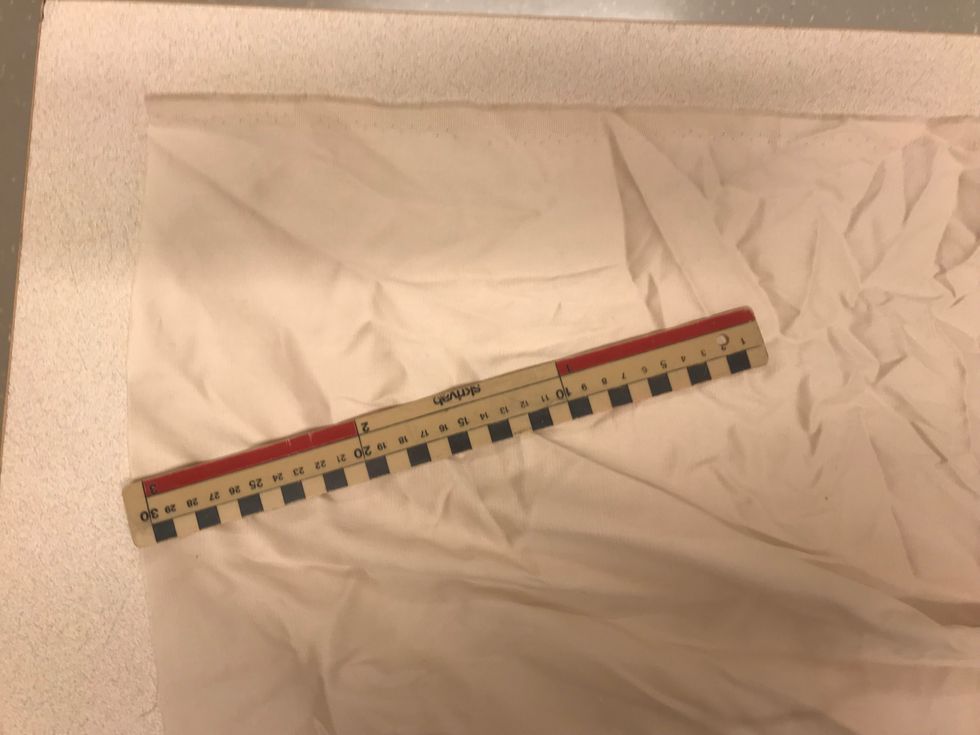 För att göra banden runt huvudet tar man tyget som användes till förklädet. Det ska vara 10cm på bredden för att sedan vika ihop det och sy ihop kanterna så det blir ett band. Man väljer längden själv
Såhär ska en bit se ut innan man syr ihop det.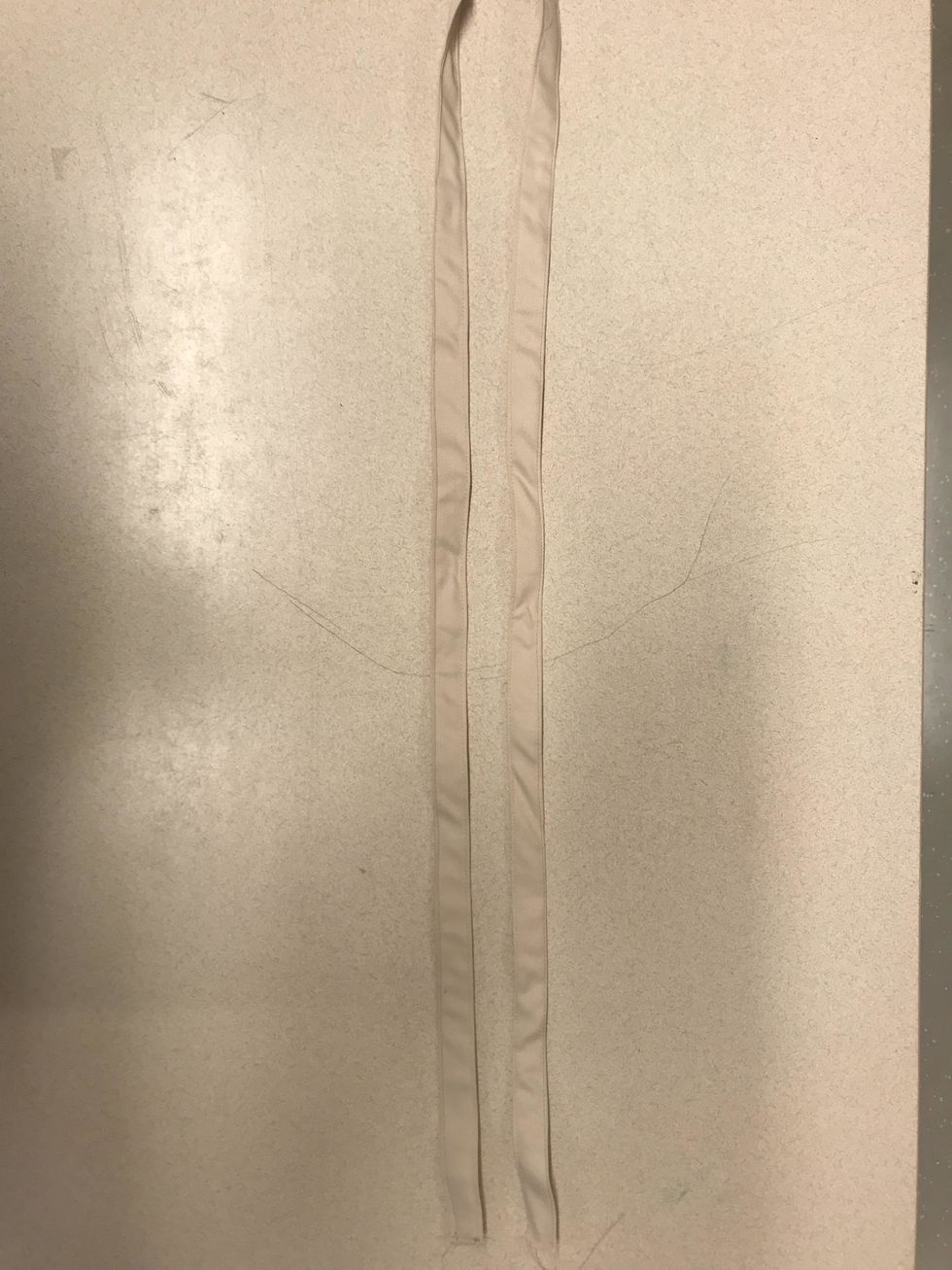 Här är dom ihopsydda. Man ska sy med raksömn på båda sidorna.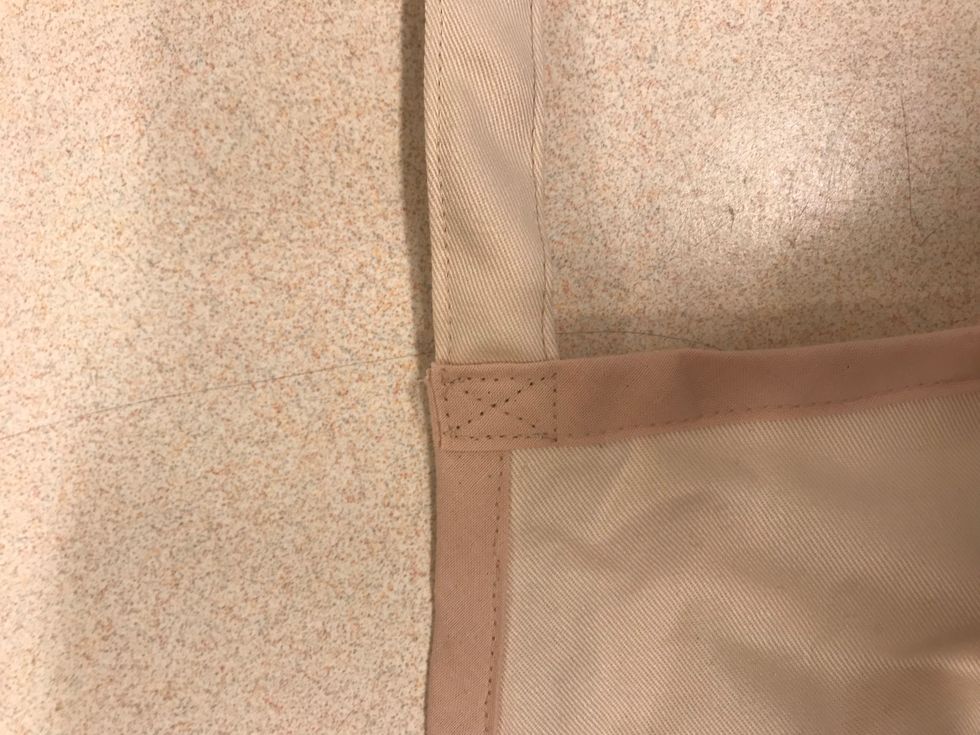 The creator of this guide has not included tools
Slöjden Framtidskompassen
Hej!\nHär lägger Framtdskompassens elever ut instruktioner på saker de skapat i slöjden.\nHoppas du får användning av instruktionerna.