Step 1: Preheat oven to 350 Fahrenheit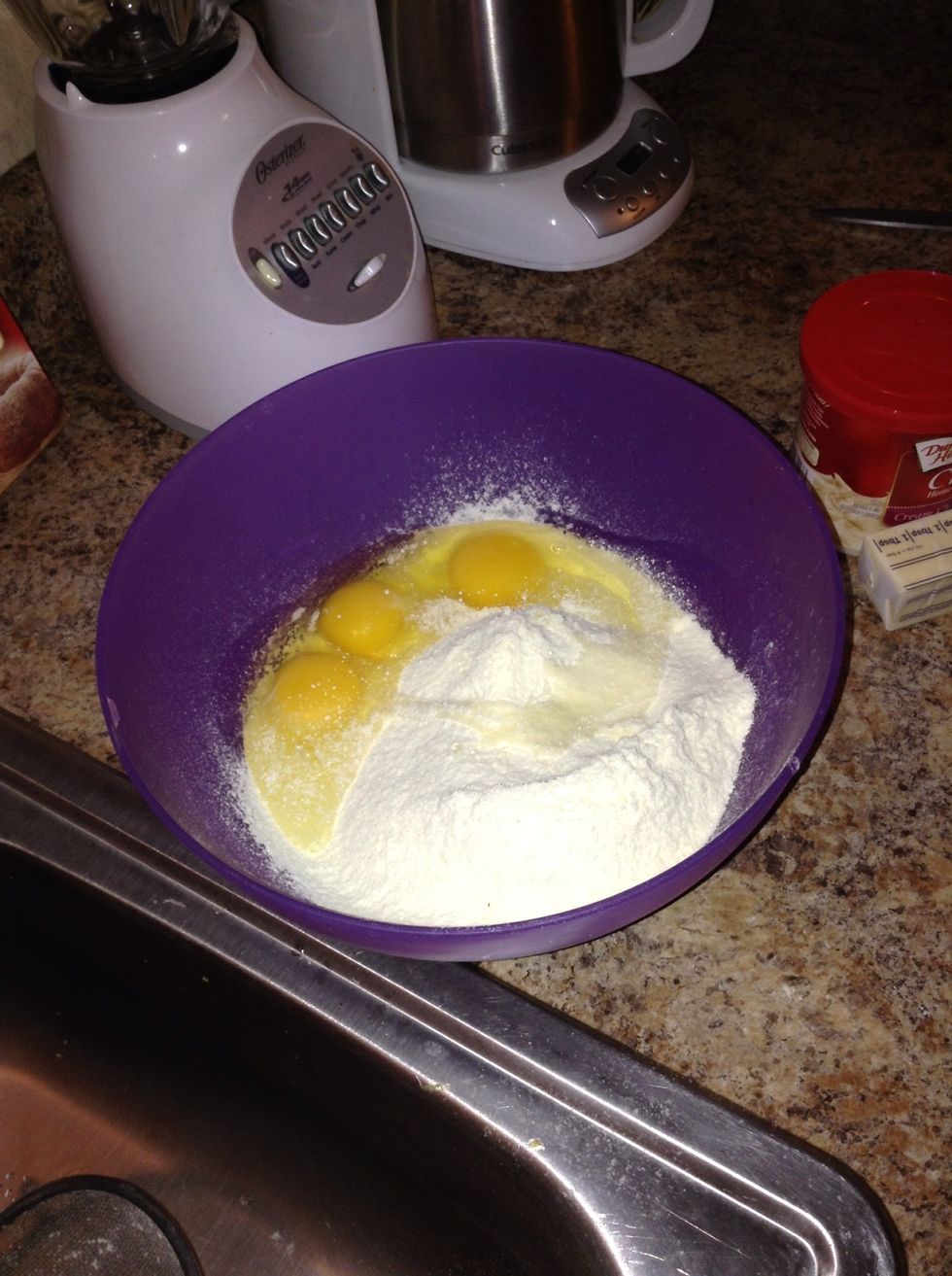 Step 2: Pour cake mix, the 3 eggs, butter, and milk in bowl.
Step 3: Beat ingredients for about 4 minutes
Step 4: Grease pan and use flour so that cake won't stick when baked.
Step 5: Pour batter in pan and place in oven.
Step 6: Set timer for 25-30 minutes to bake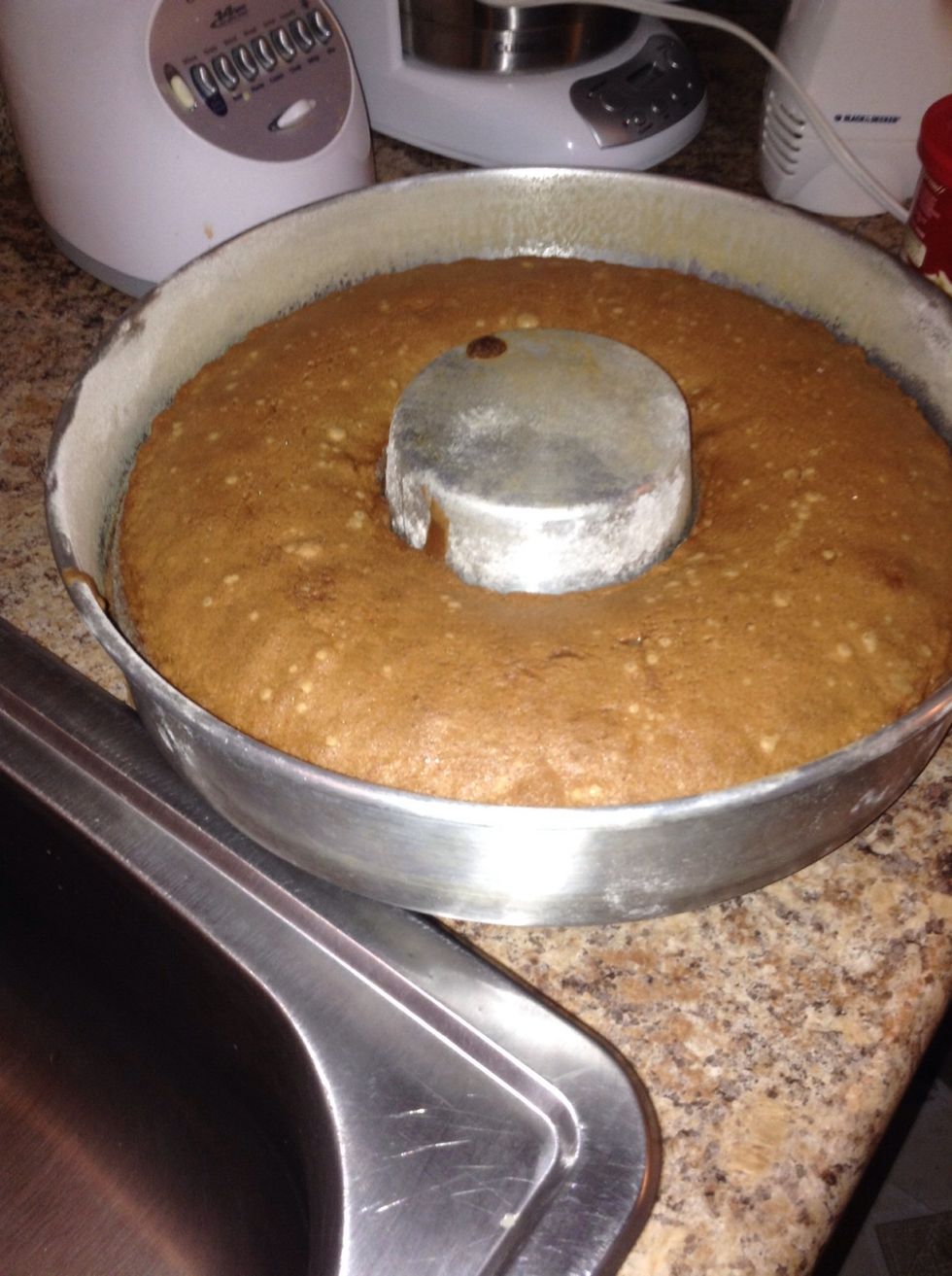 Step 7: When done let it cool before icing it.
Step 8: Use spatula and get some icing and place it on the middle of the cake. Use the spatula to spread the icing evenly on the cake. For the sides get more icing and start icing till covered
Step 9: Repeat step 8 to cover any crumbs that weren't covered before and to make it look better.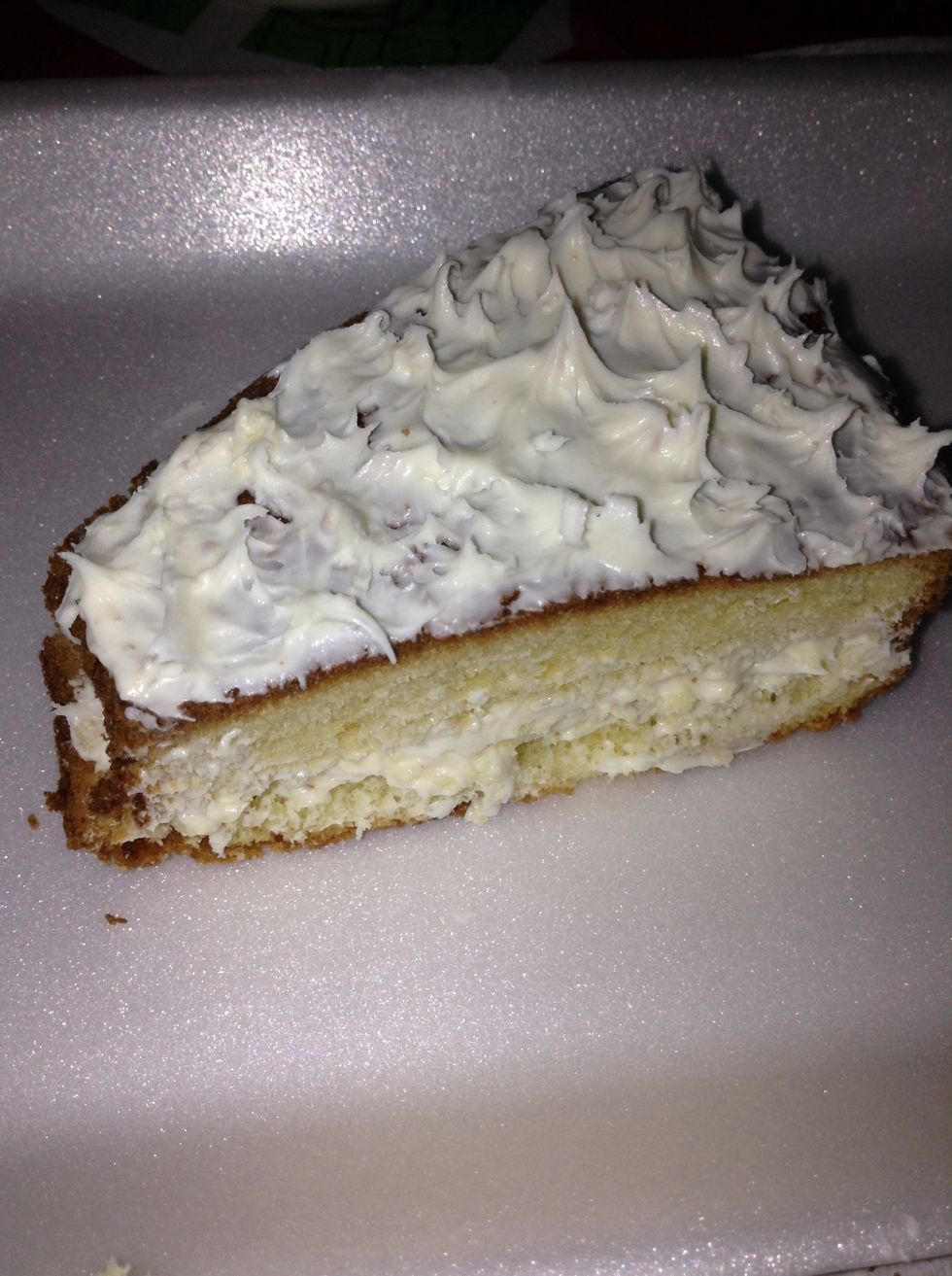 Final Step: Cut cake and enjoy.
3.0 Eggs
1/2c Milk
Cake mix
1/2c Butter
1/2c Flour
Icing
Butter spray can