How to fold dollar/any bill into a box w/ lid - origami
Fold Dollar/any Bill Into a Box W/ Lid - Origami
1217
We will start with the box first then the lid after.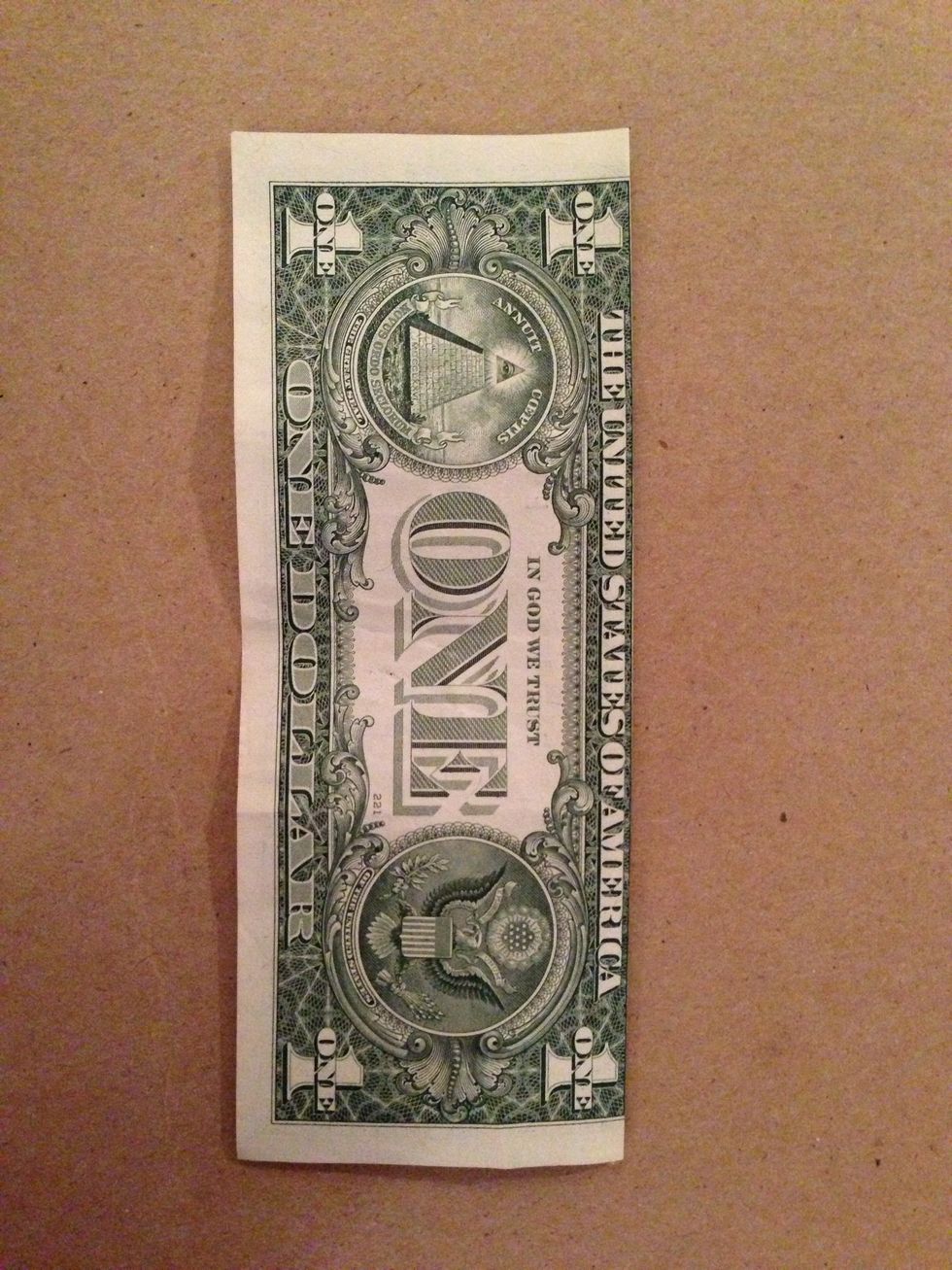 Fold white border vertically.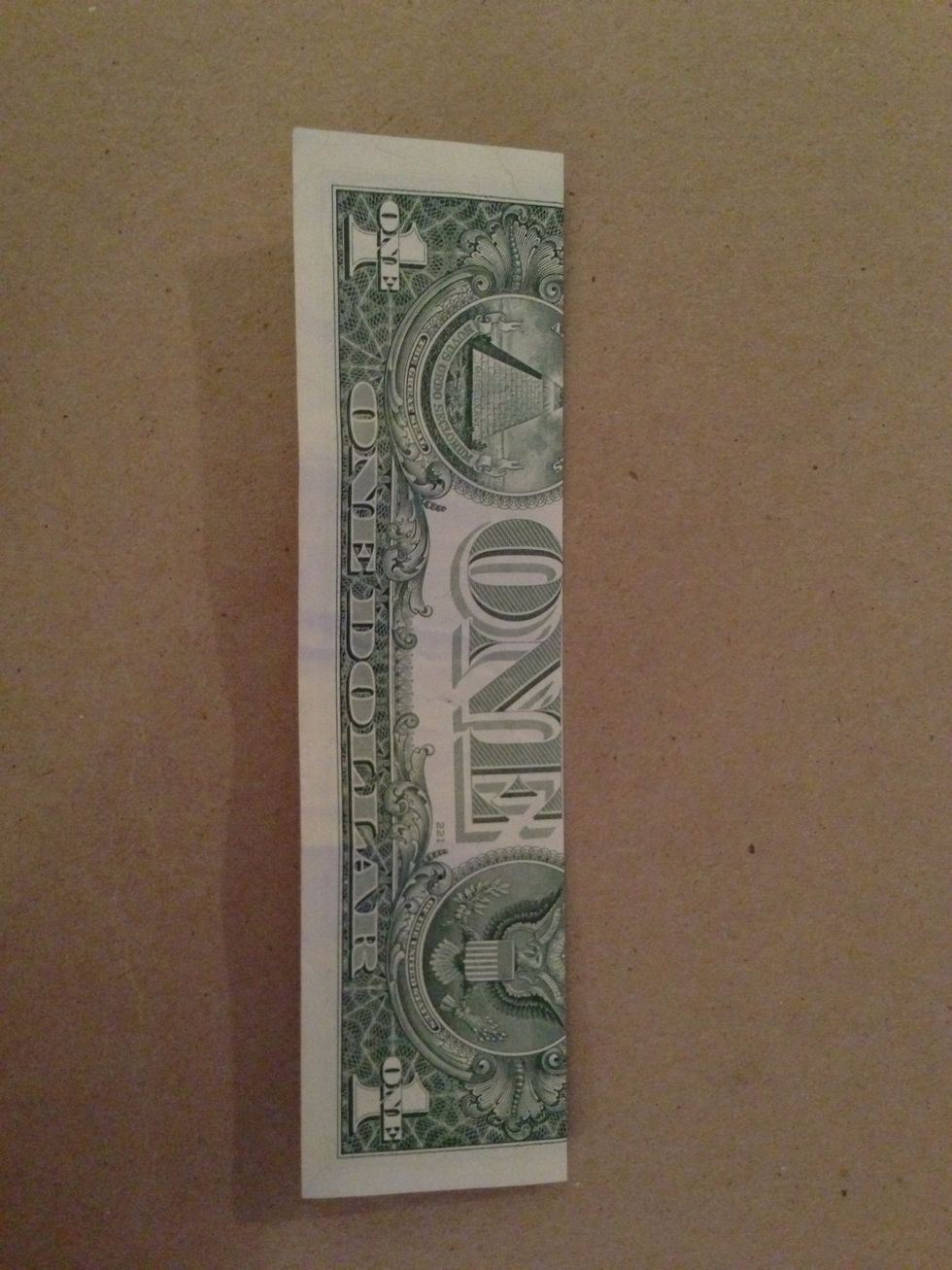 Fold again approximately above the center word "ONE"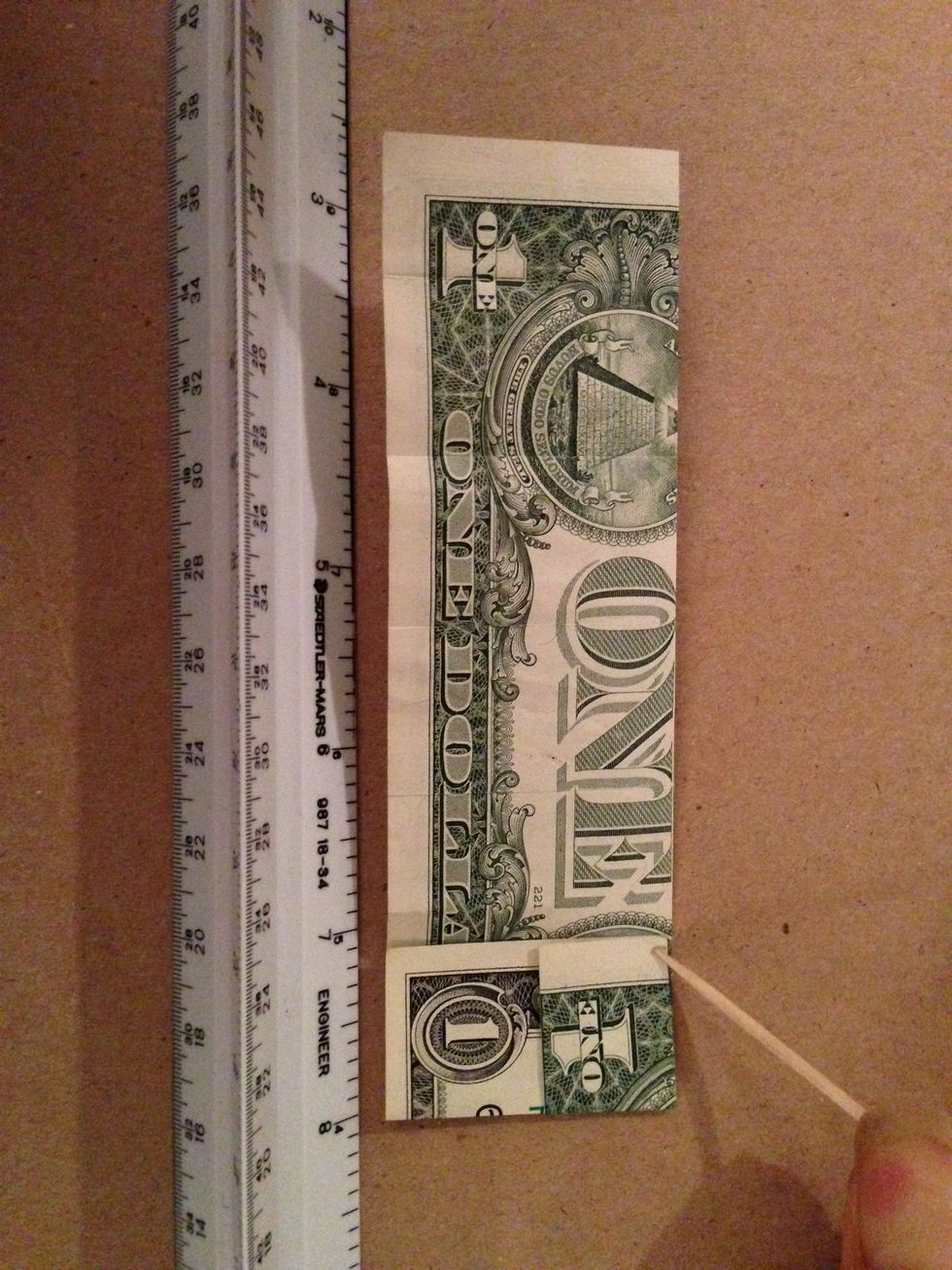 Fold 6 equal sections approximately 7/8" or less and an extra 7th section that can be smaller. Quick tip shown next pic.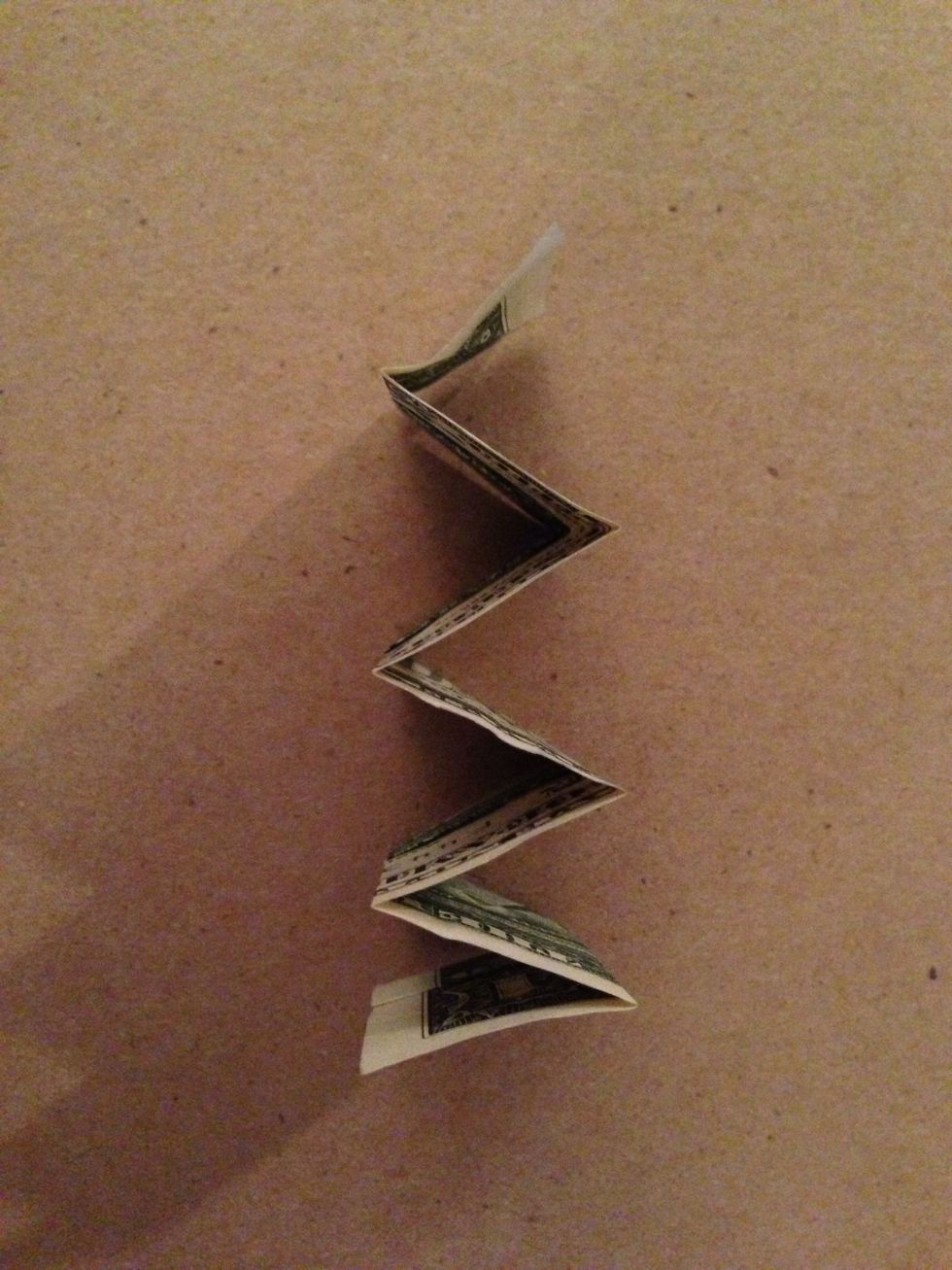 Fold like accordion to get quick equal sections. Bend them all back. See next pic for example.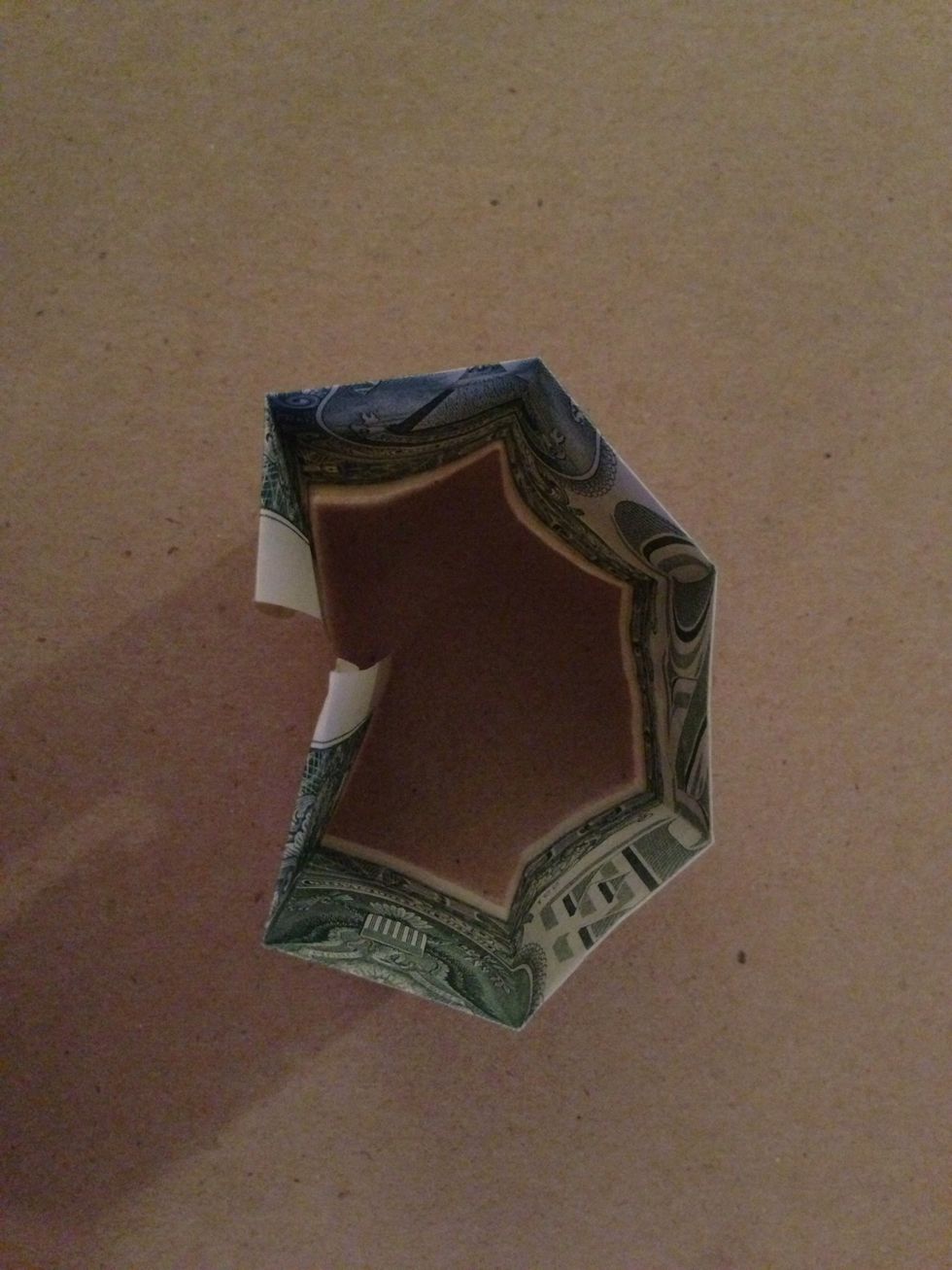 This is the targeted shape.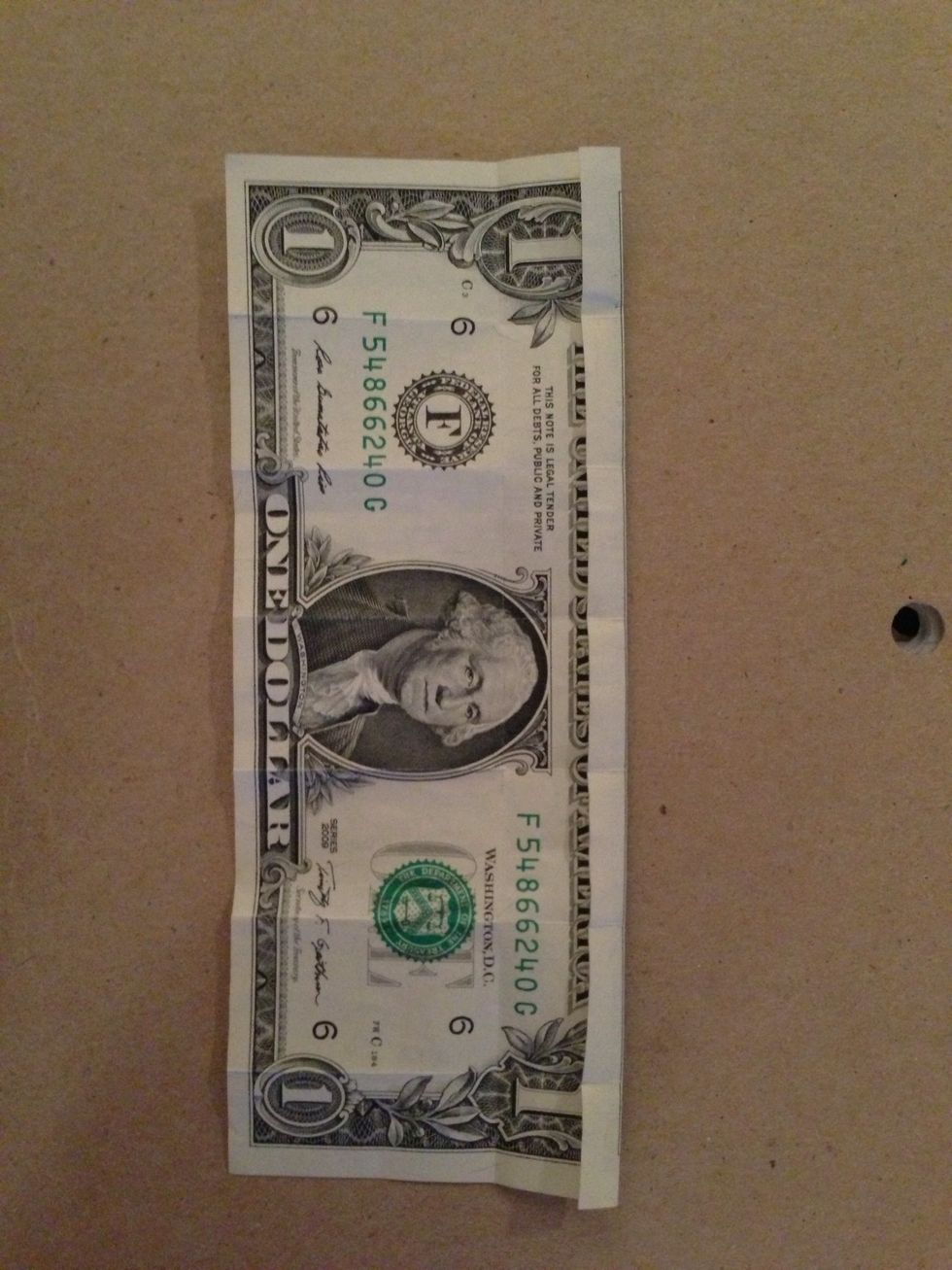 Unfold to this.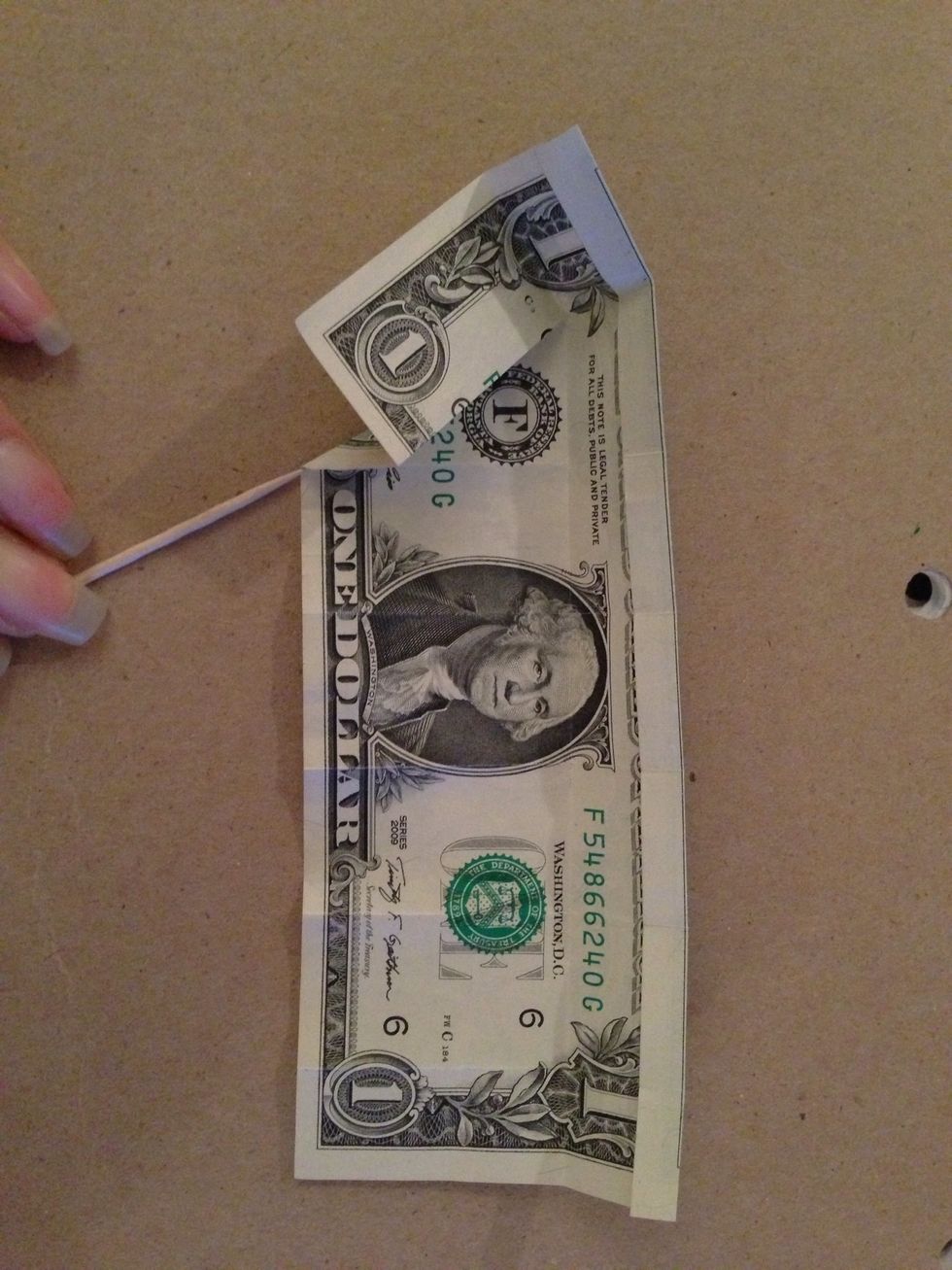 Fold diagonally for all 7 sections. Diagonals must be parallel to each other. See next pic for end result.
This is targeted end result.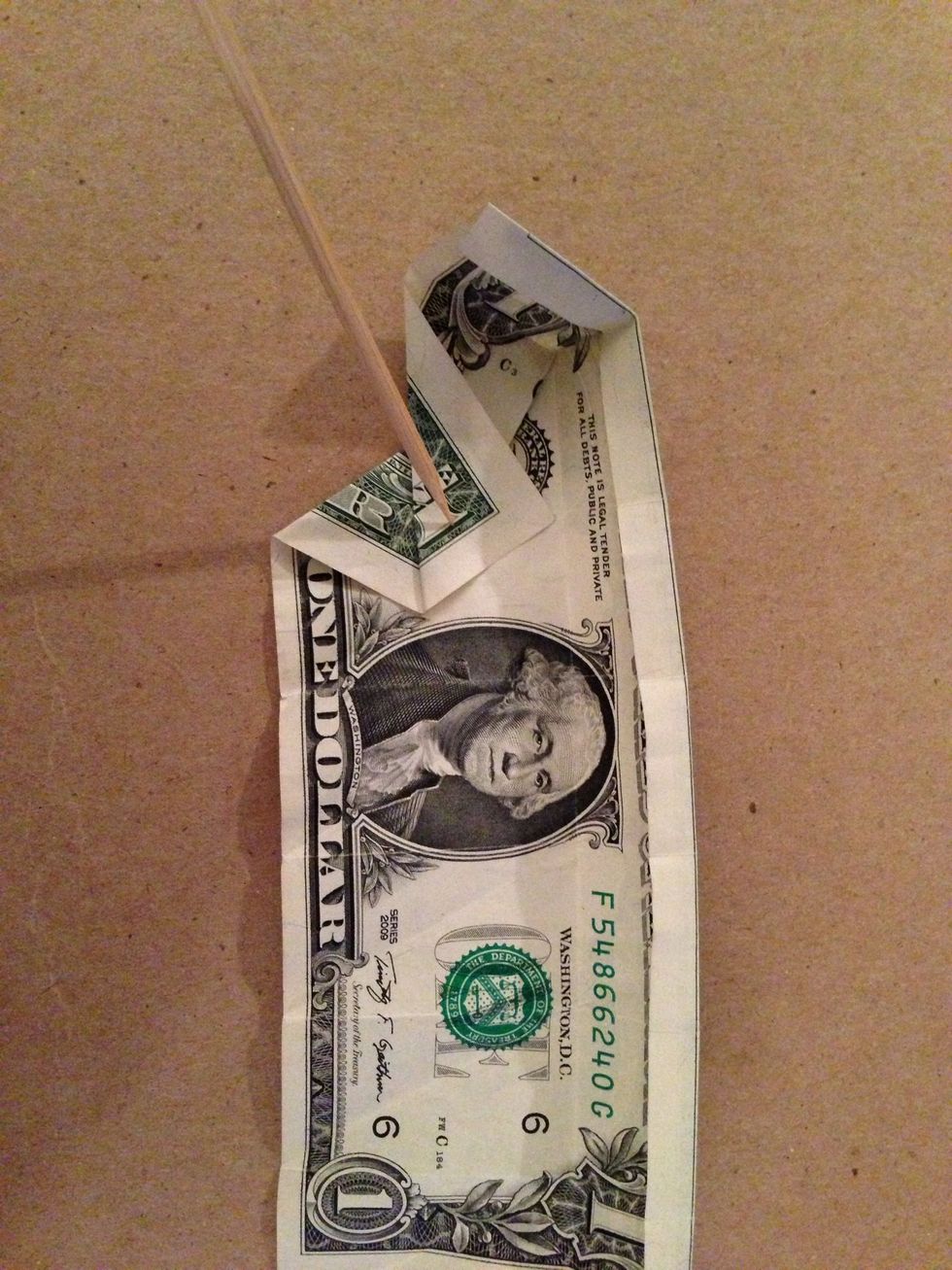 Now fold everything back in. See next pic for result.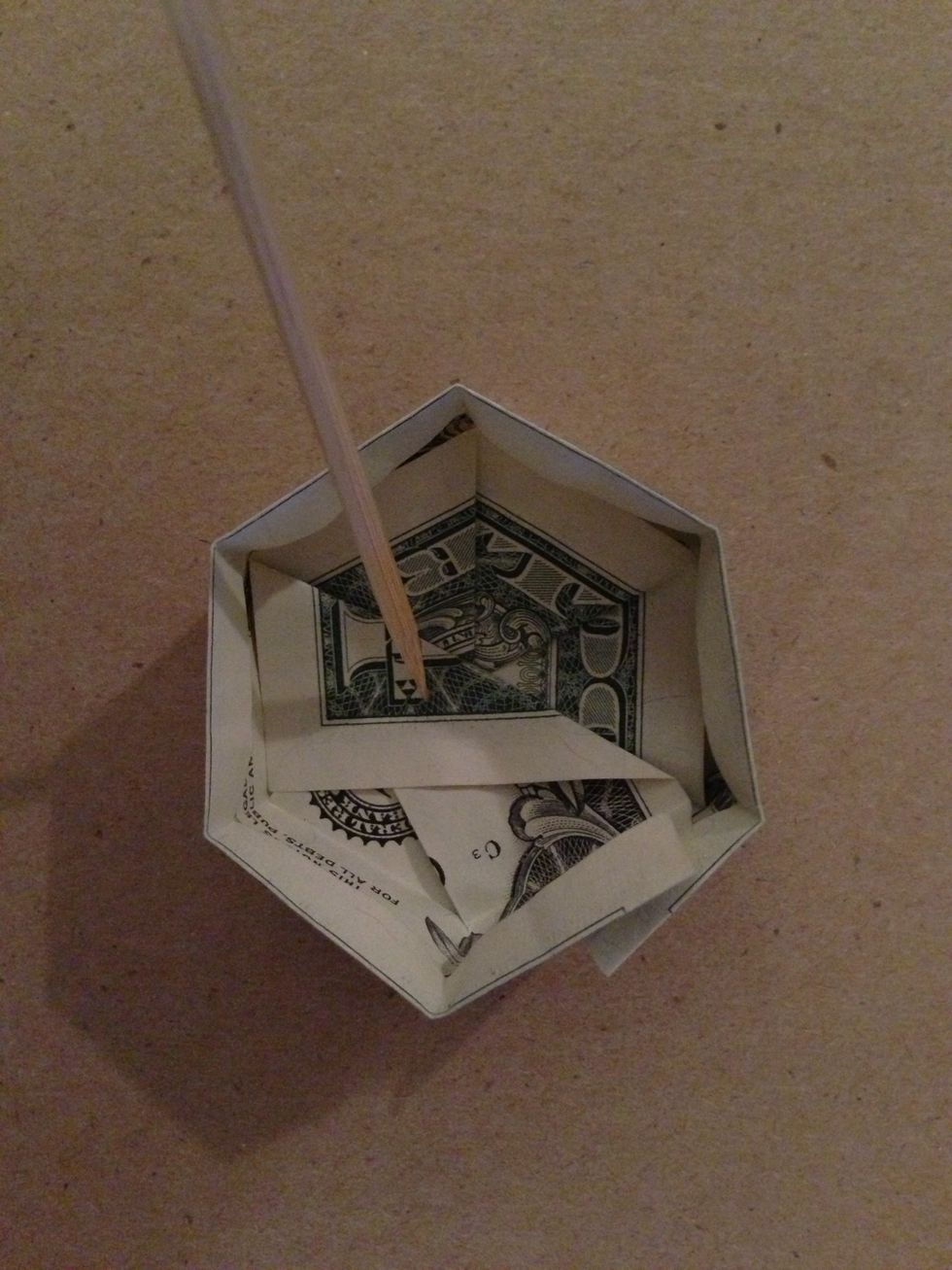 This is what it should look like.
The box won't stay because the ends (depicted by toothpicks) aren't tucked.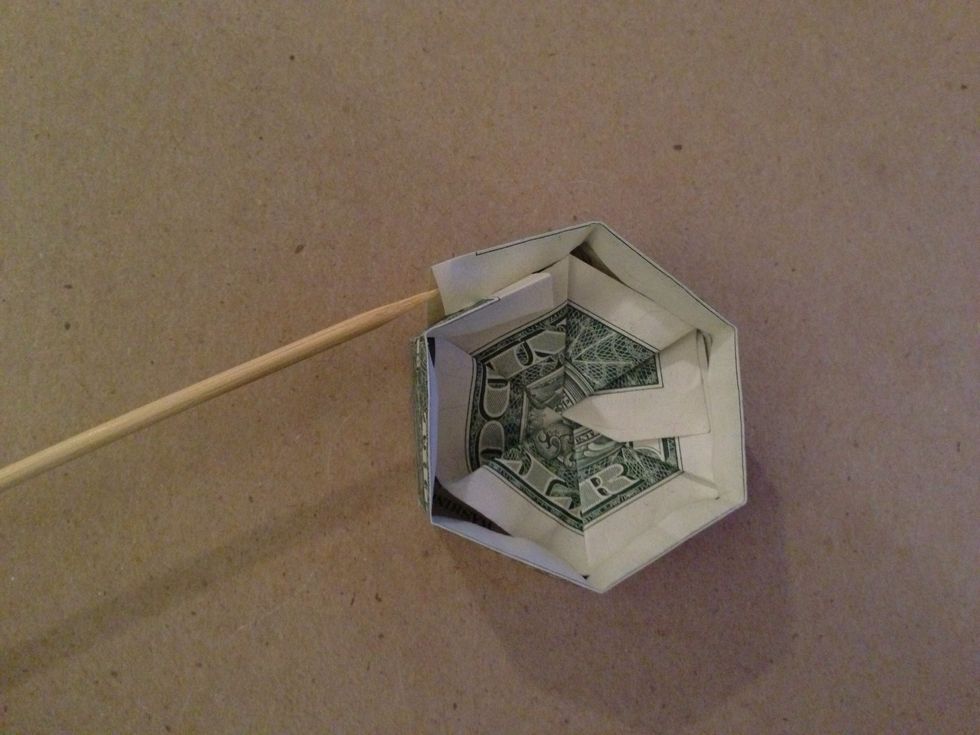 Tuck the flap (depicted by toothpick) over the one in front & you're done.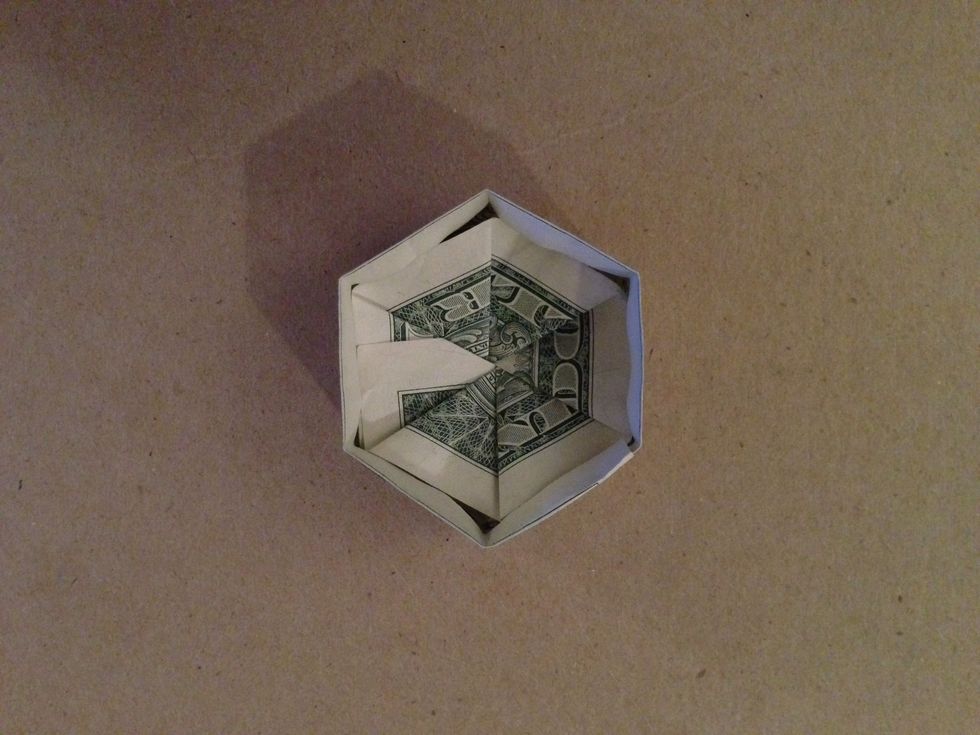 Completed box.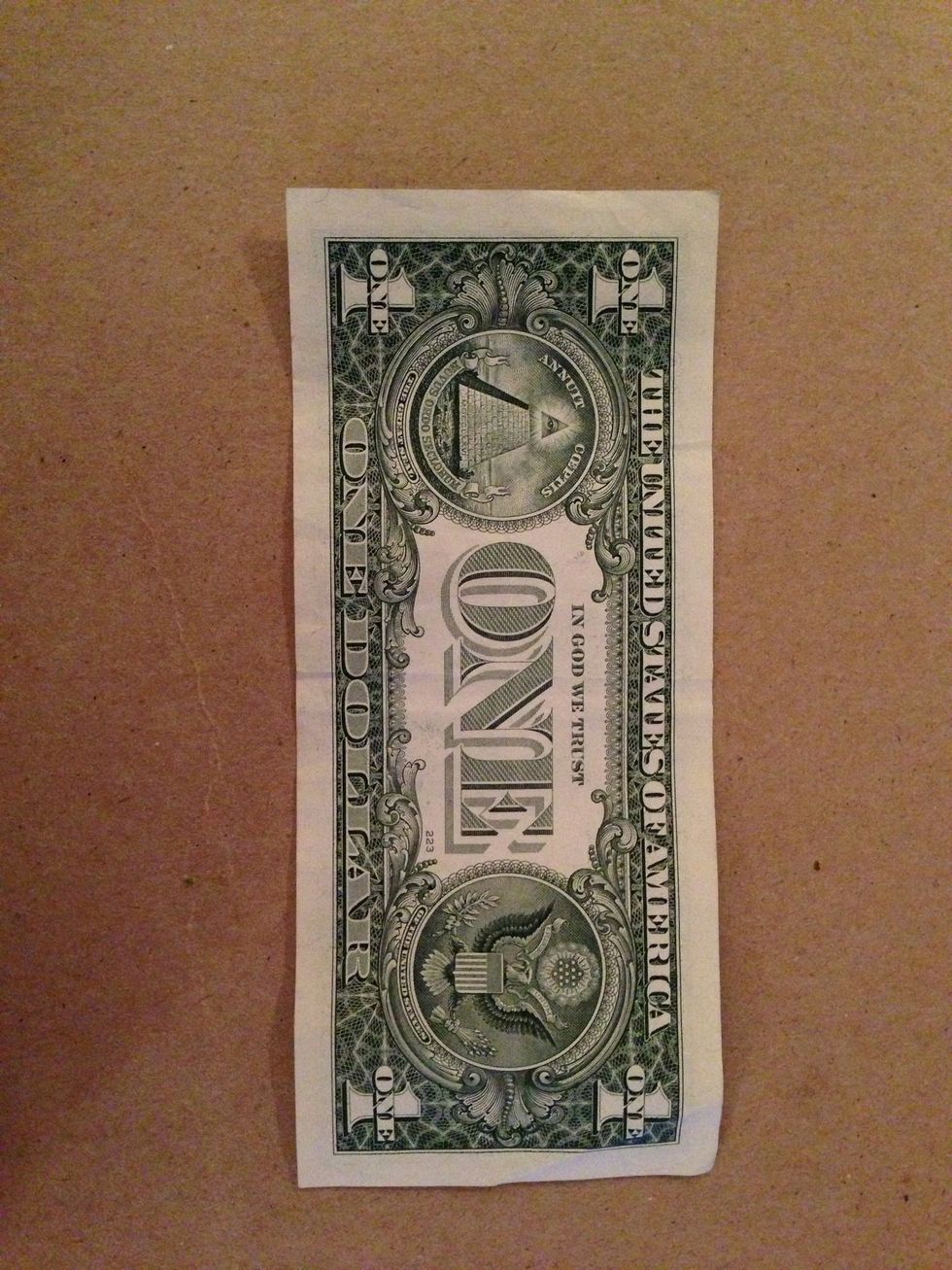 Now the lid.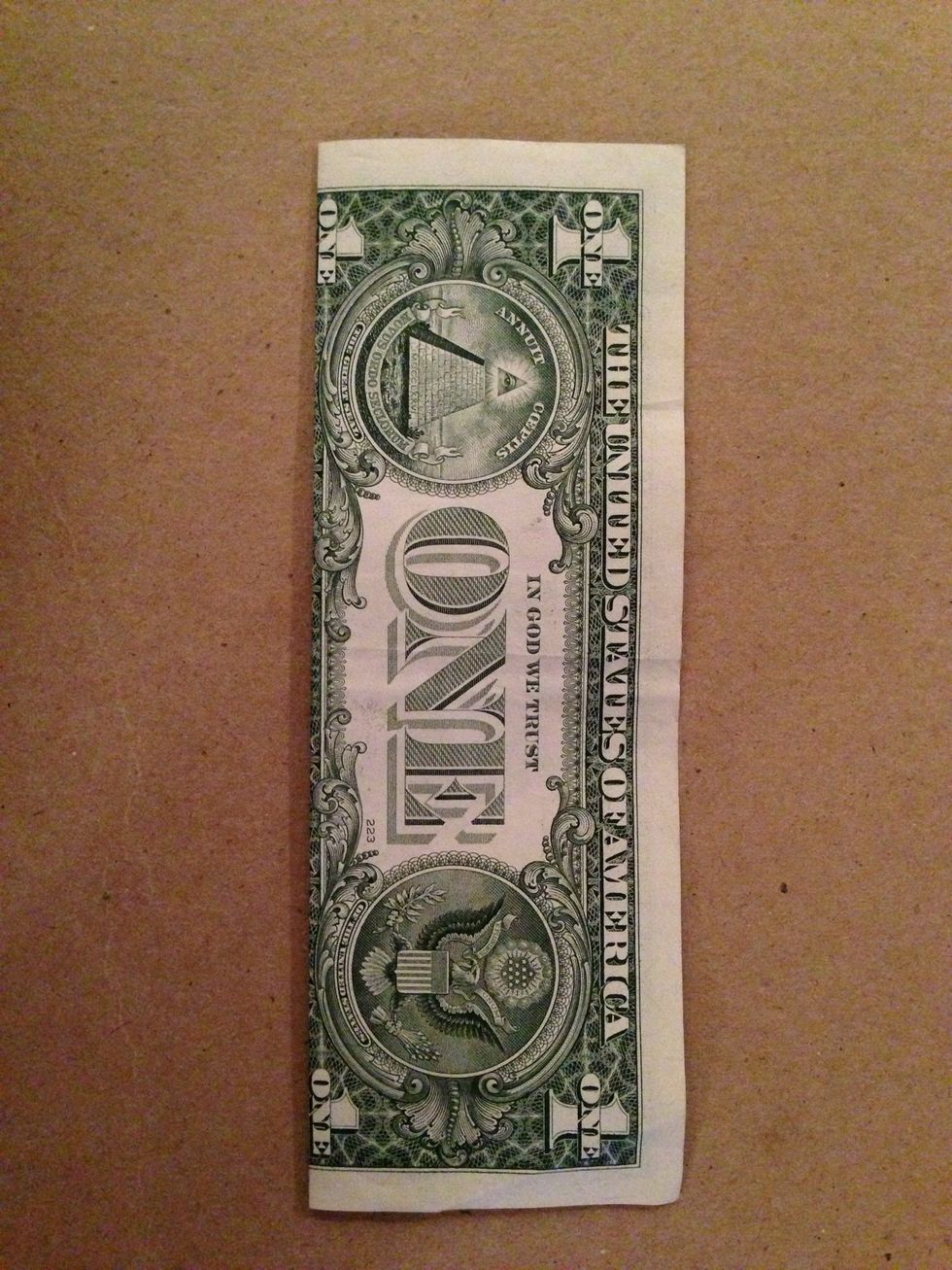 Fold approximately above the words "ONE DOLLAR".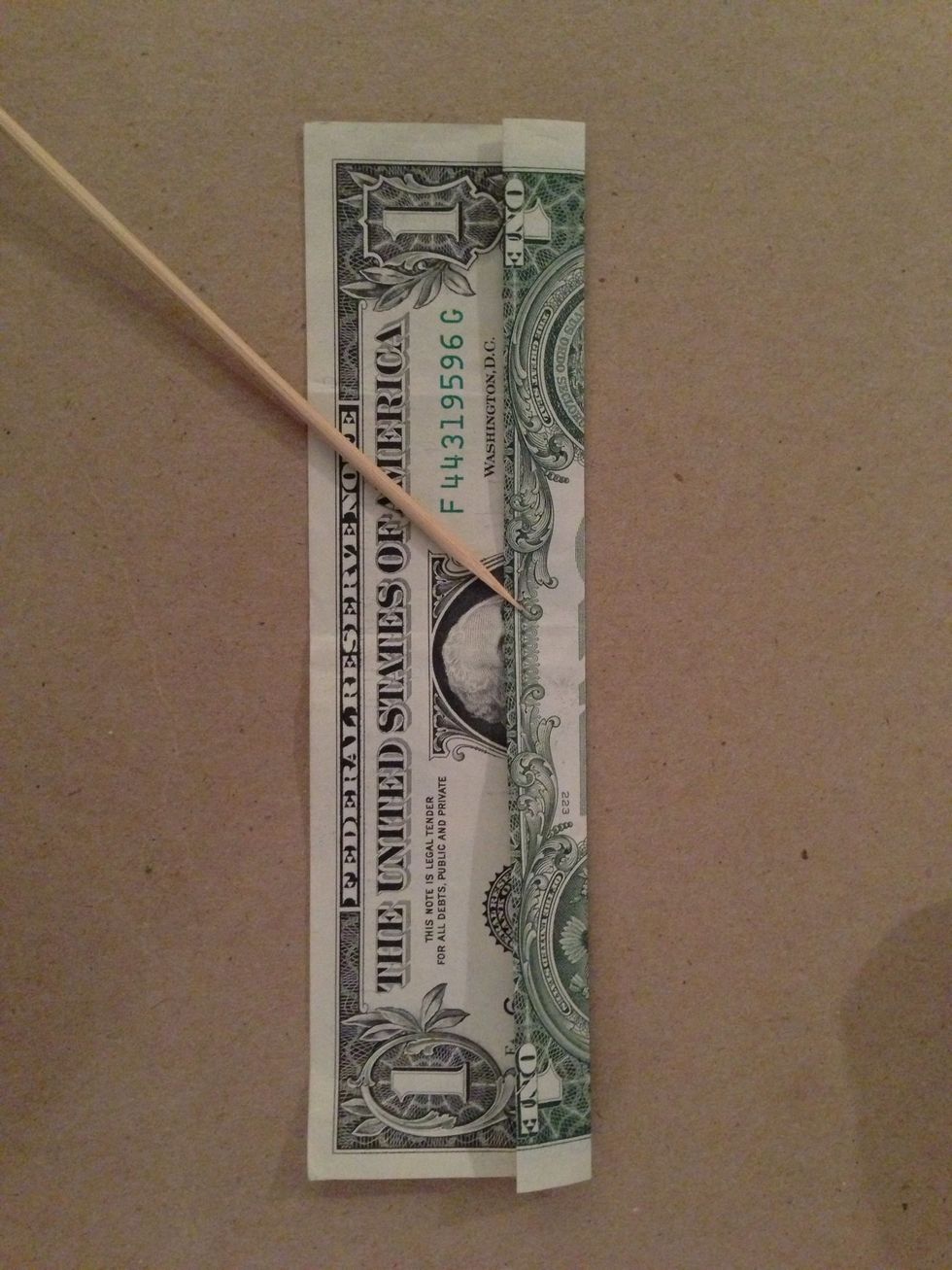 Fold again in same width.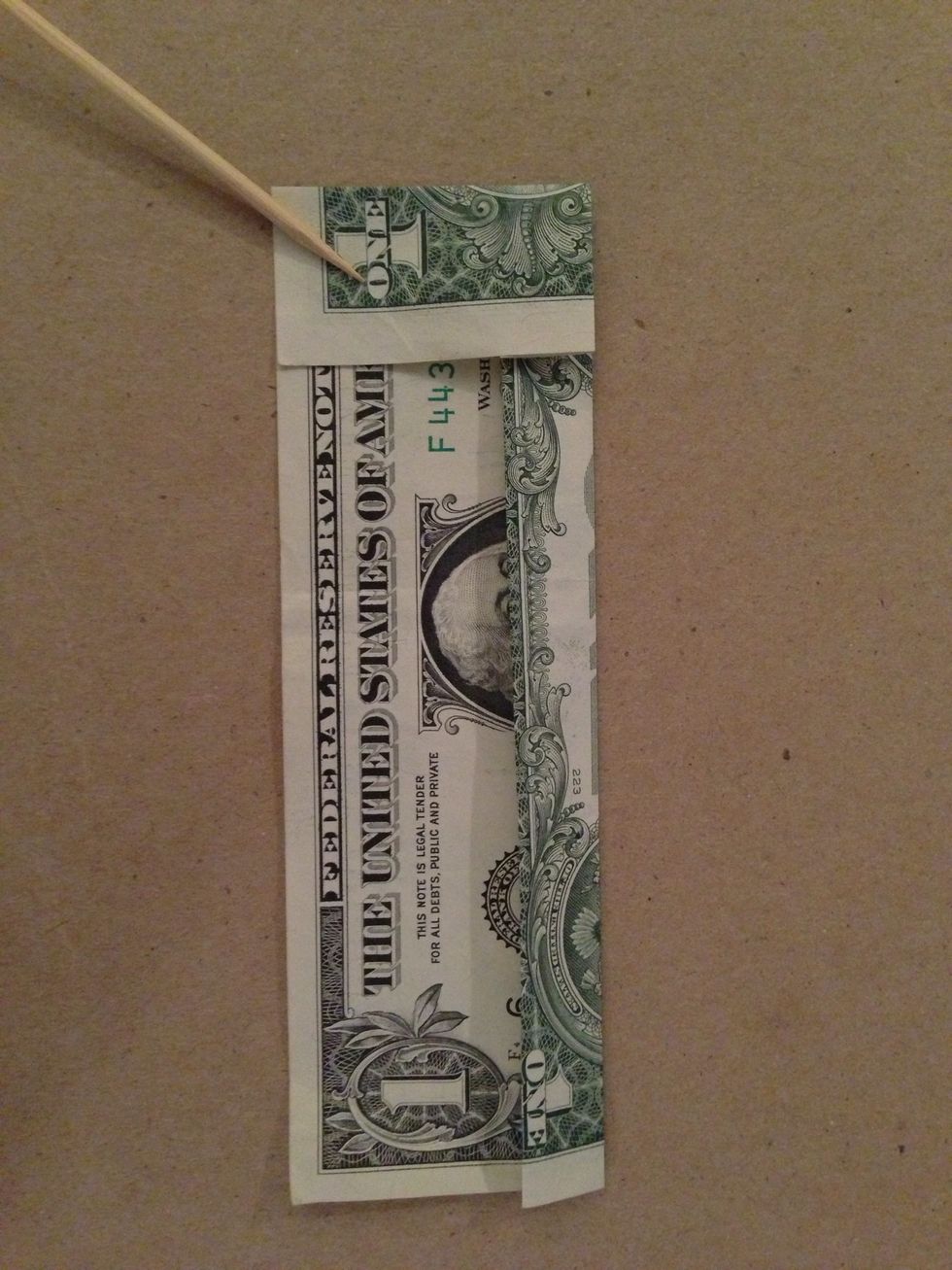 Fold 7 sections again in slightly wider width than box since lid must cover the box.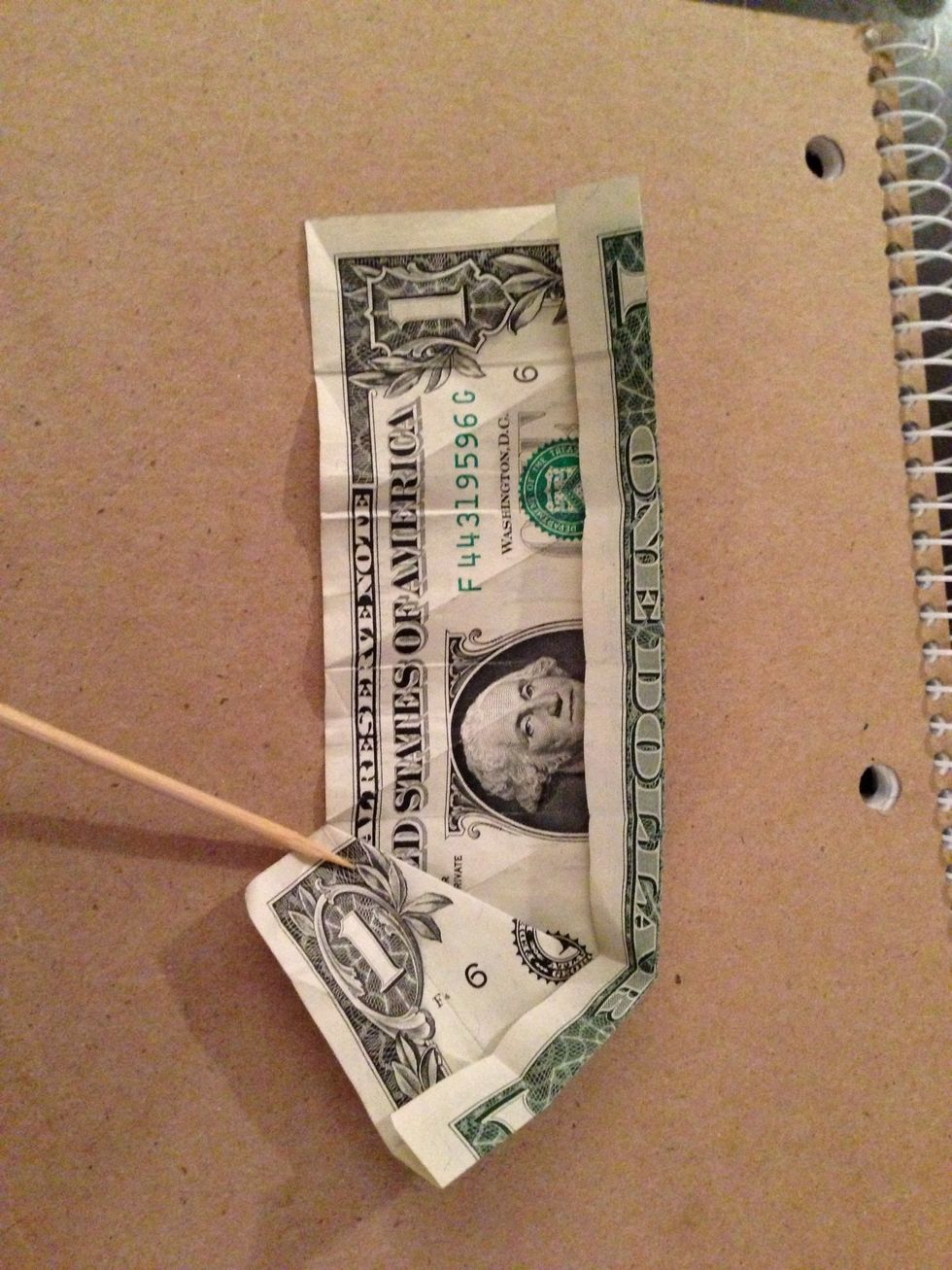 Fold diagonals again.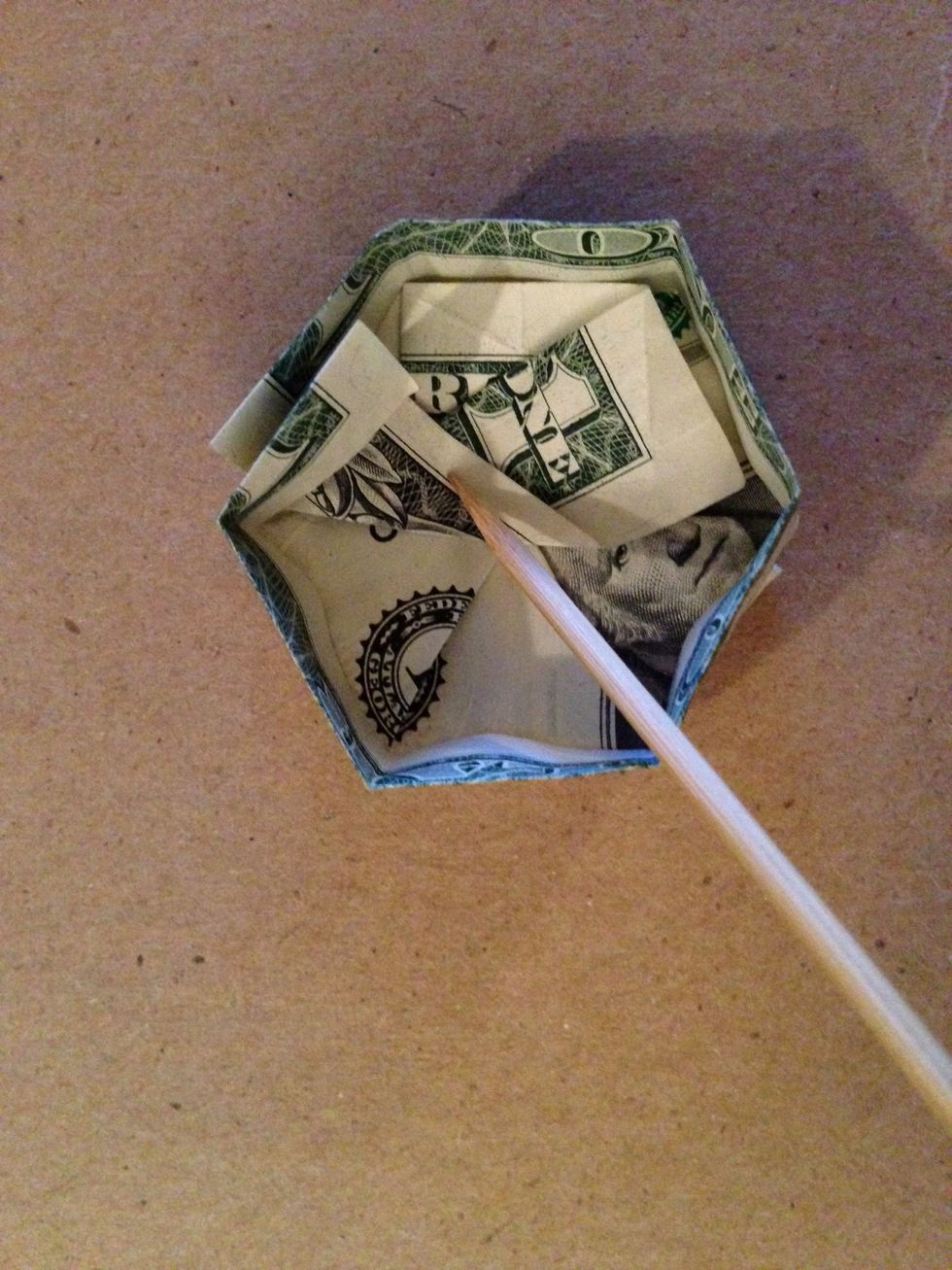 What it should look like so far. Tuck ends & flap again.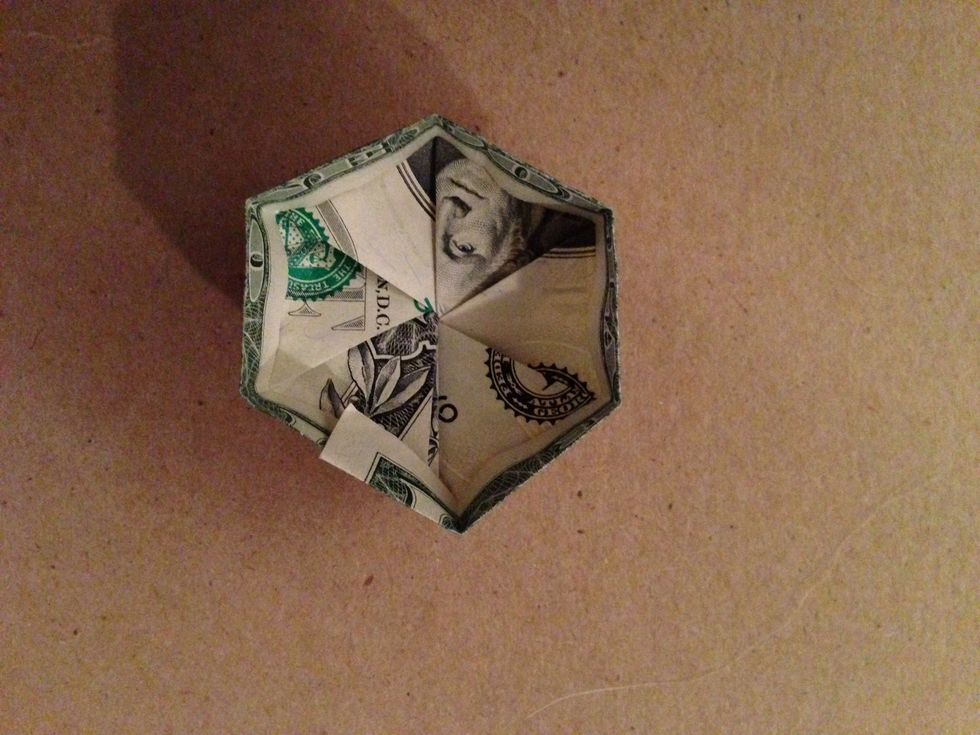 Completed inside of lid.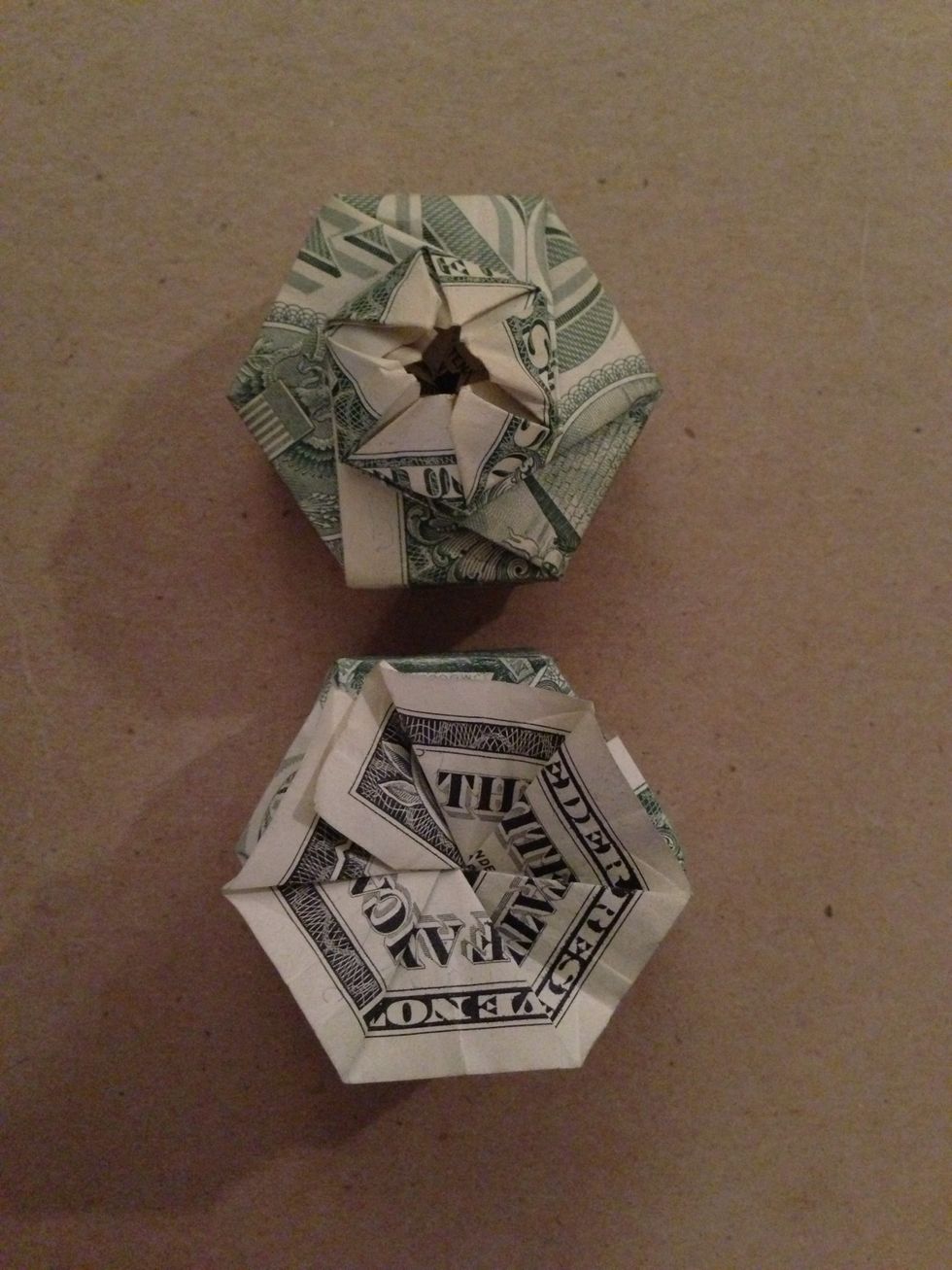 Top of lids. Bottom is what you have & cute as-is. Continue to achieve top version.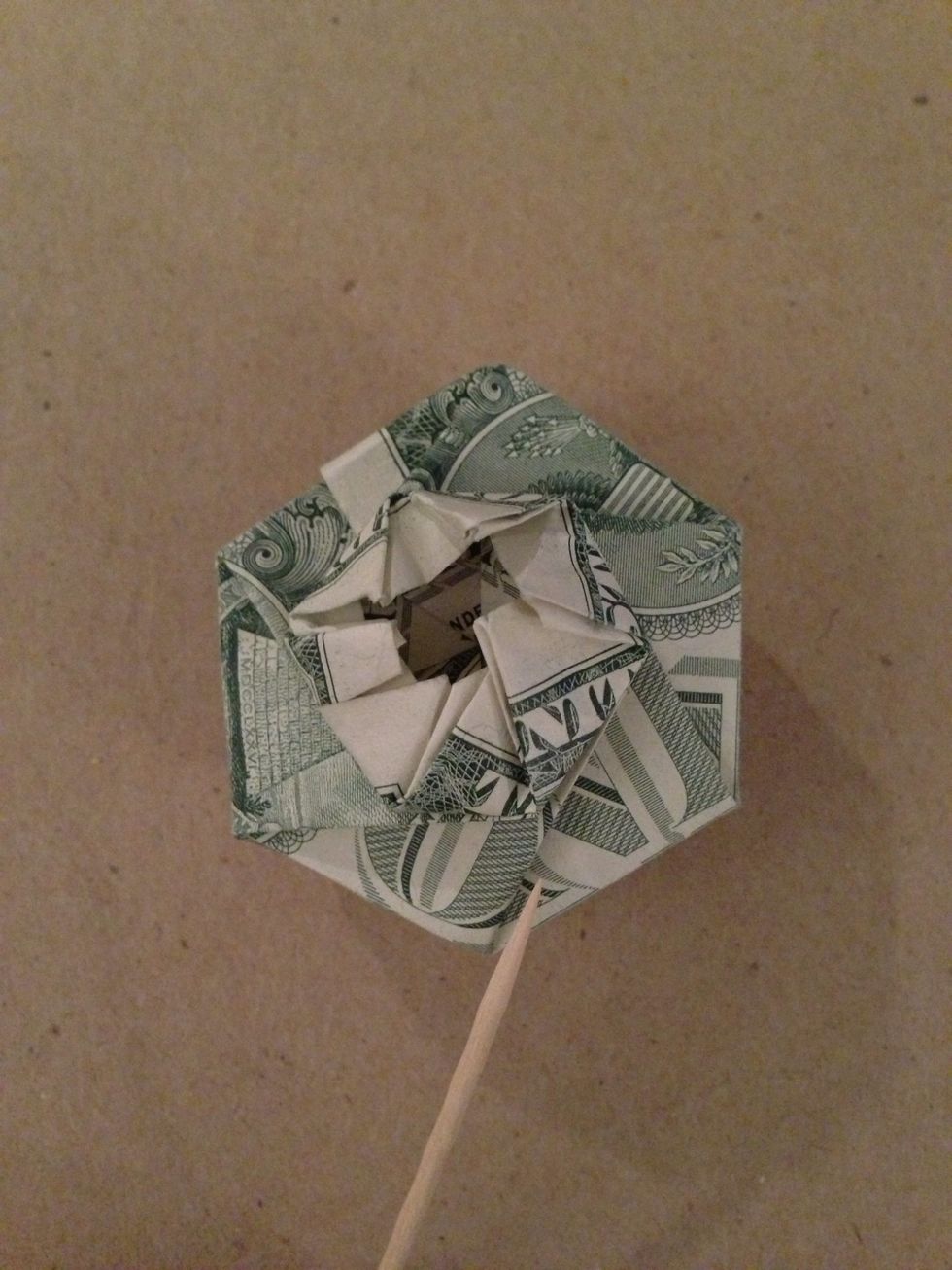 Fold flaps in parallel to lid top folds depicted by toothpick.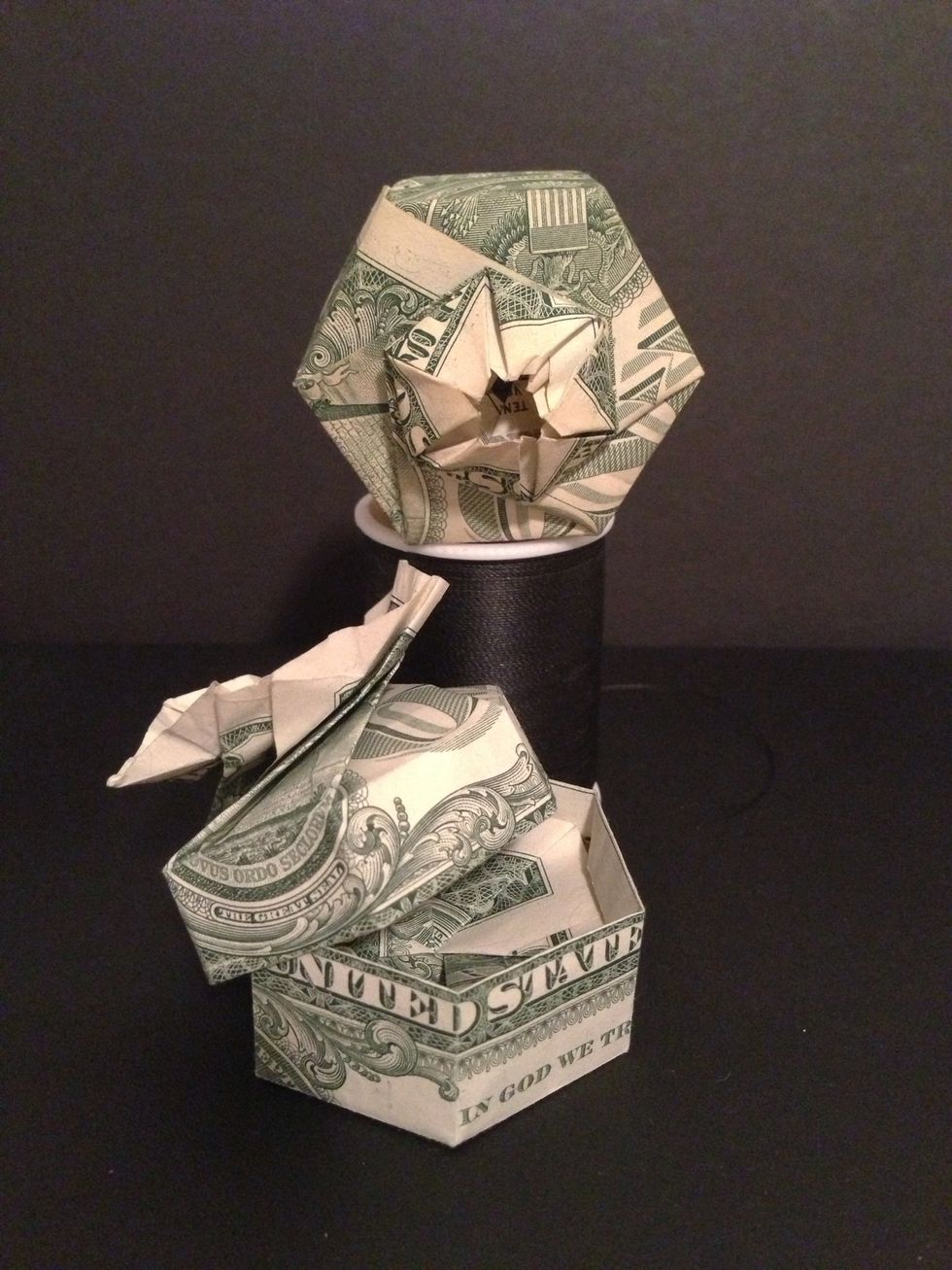 Completed boxes w/lids.
The creator of this guide has not included tools