You can use a larger or smaller strip of paper as long as the length to width ratio remains around 20/1
Unlike most origami, you don't want to create a strong crease on the folds. If the creases are too strong, you will have trouble pinching the sides to create the three dimensional shape.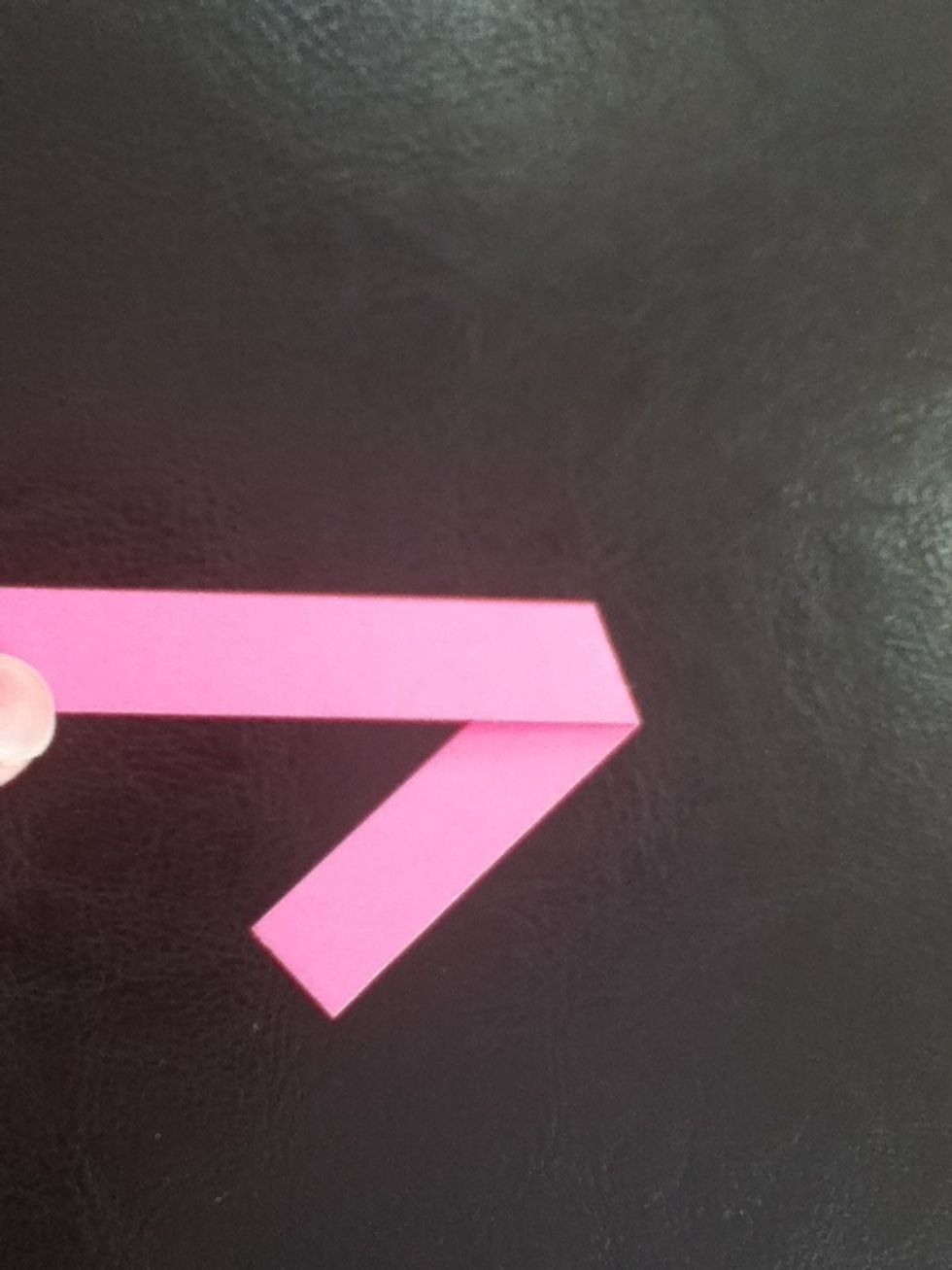 Create a fold around 2 1/2 inches from the end of your paper.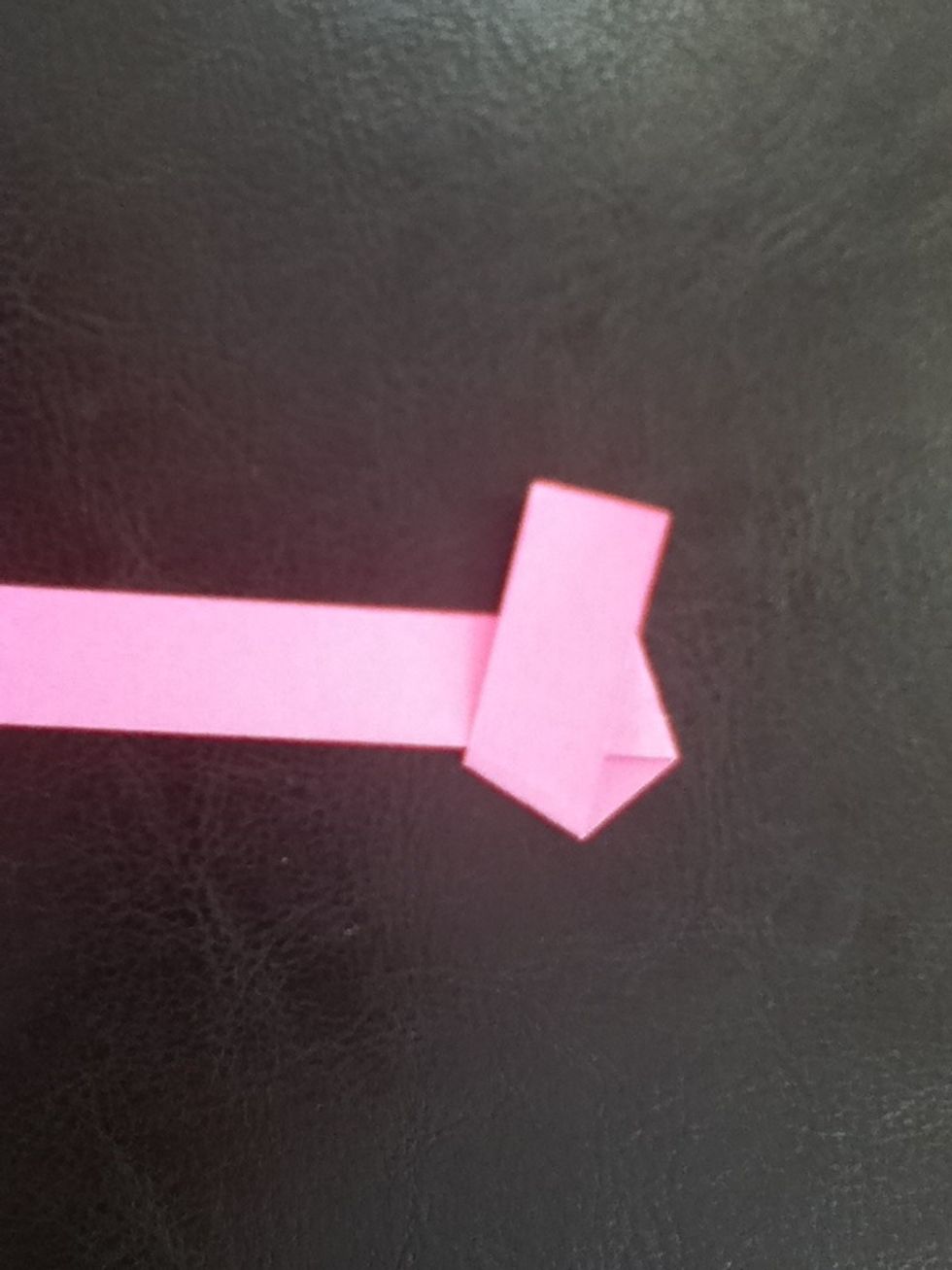 Fold again. You will be creating a pentagon, so adjust the angles accordingly.
Tuck the end in and flip your paper over.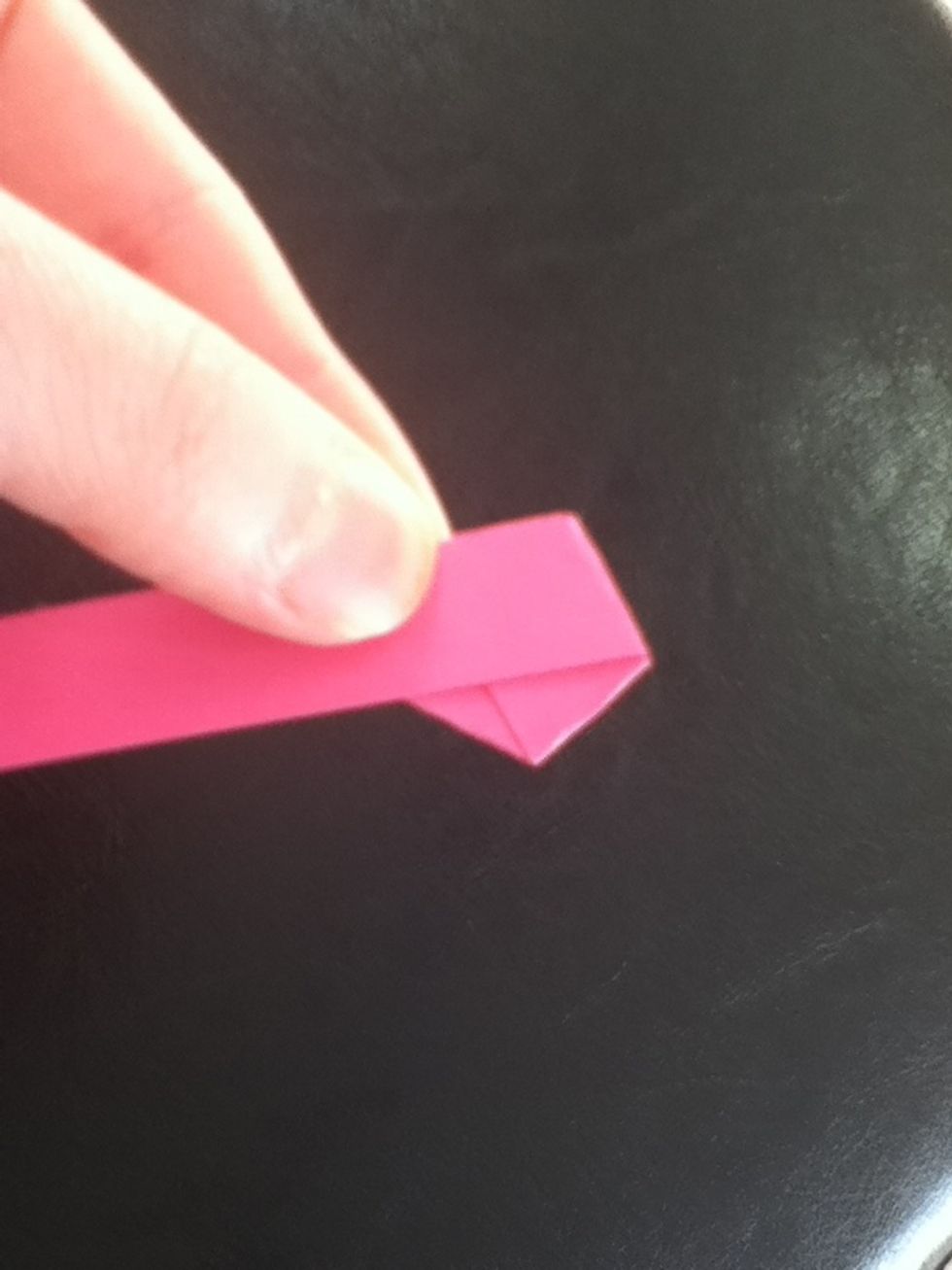 Start folding your strip over the pentagon, making sure to keep the shape.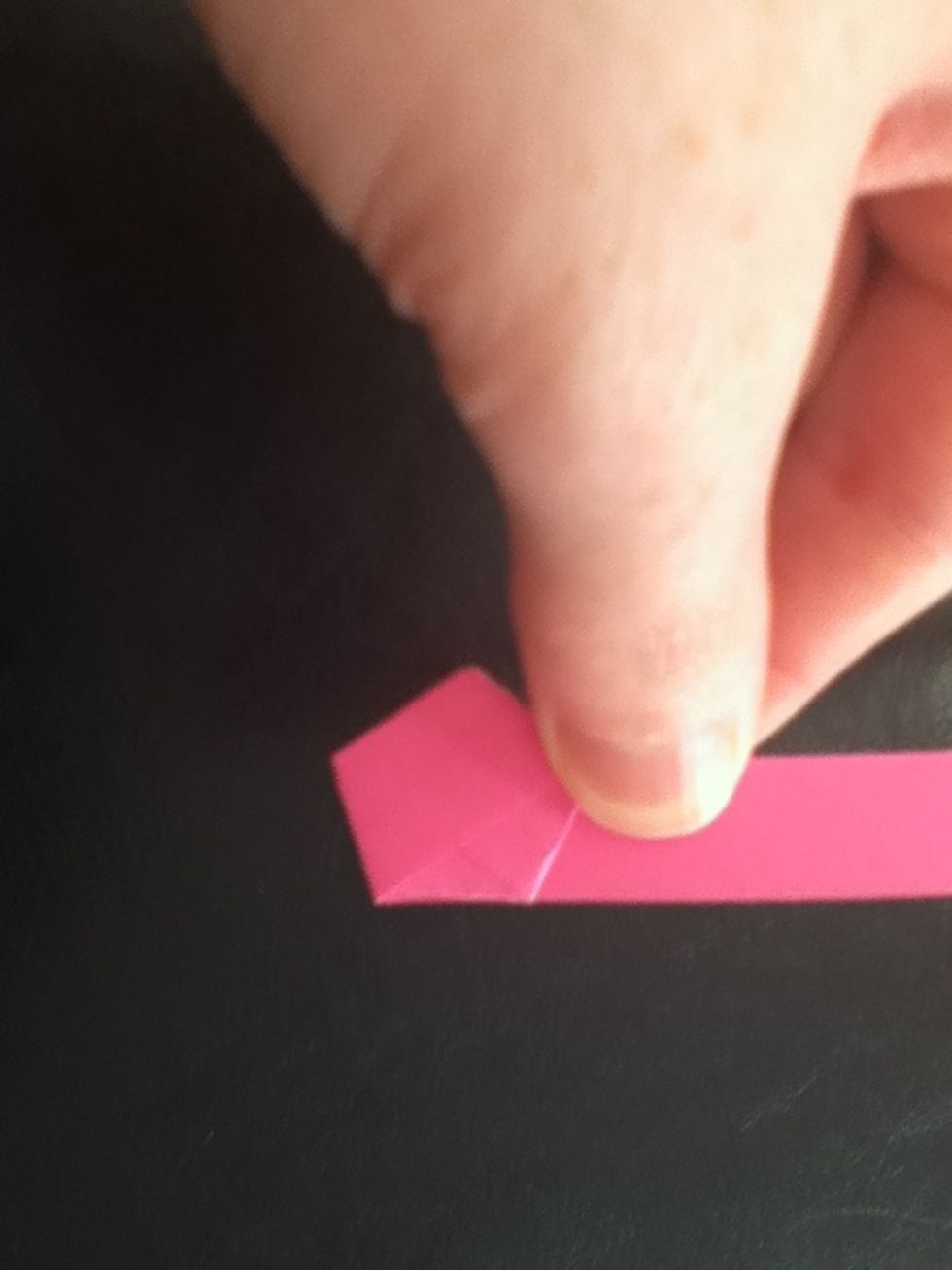 Still folding...
Keep folding...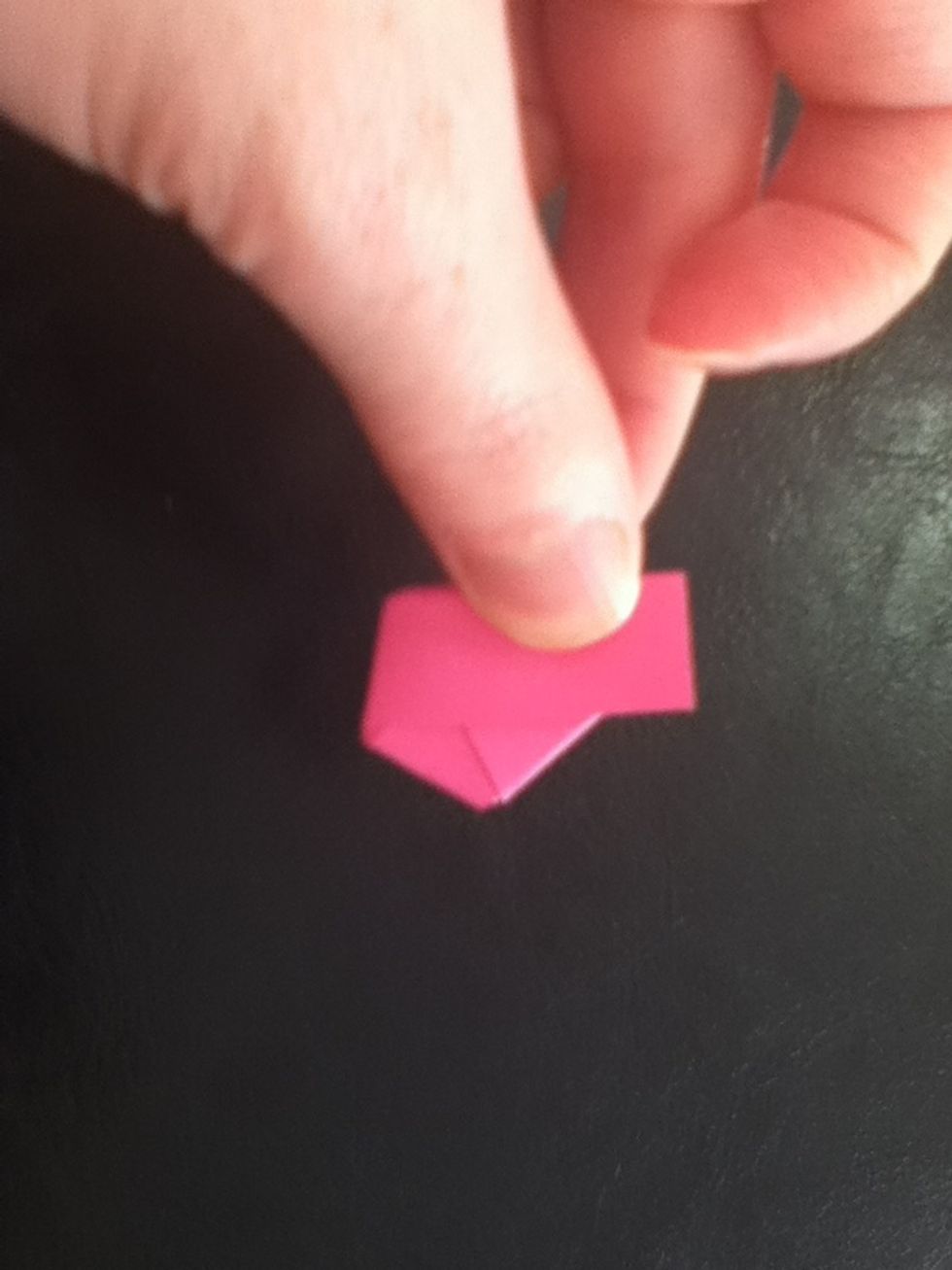 When you have 1/2" or so left, tuck the end in.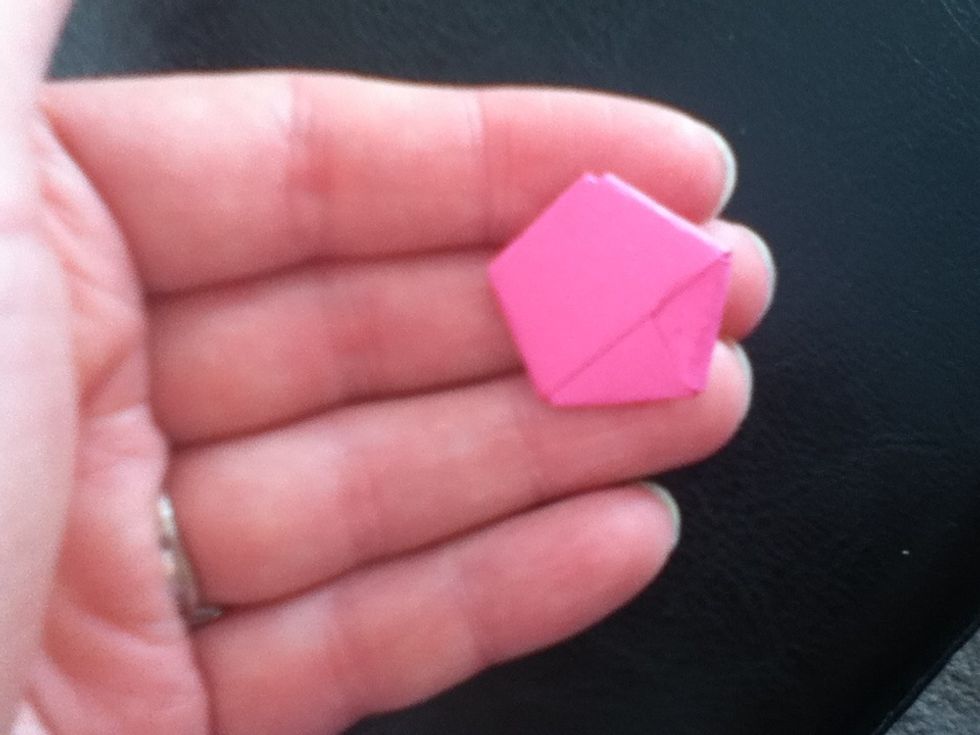 You should have a thick pentagon.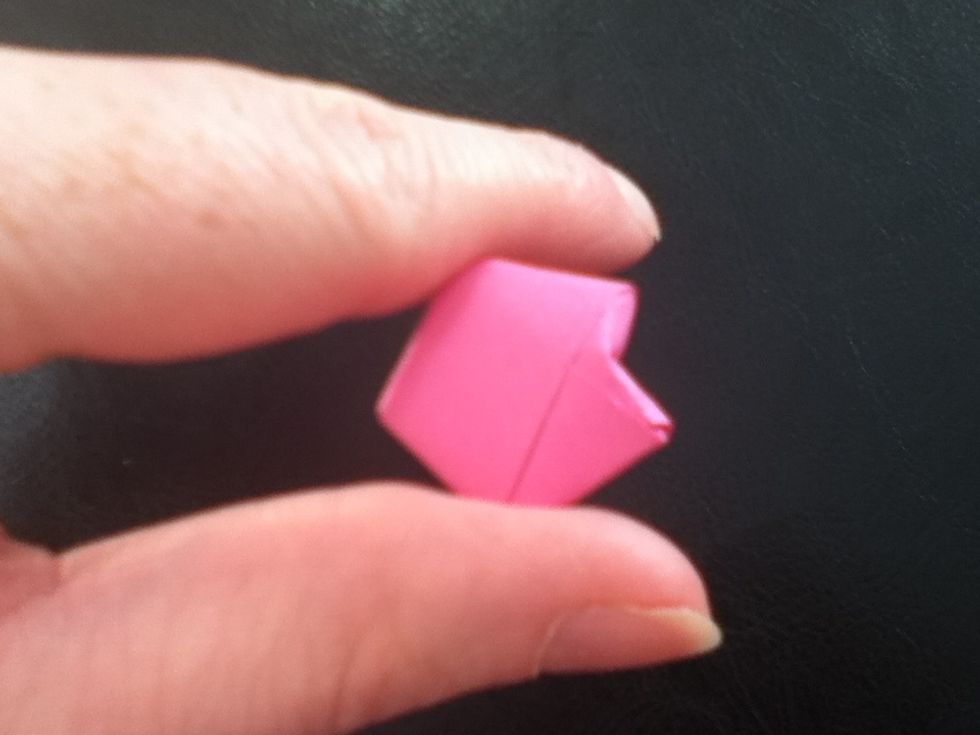 Using your thumbnail, apply pressure to one side until it pushes in. If you have trouble, try piching a corner. If you have short nails, you can use the end of a ruler to help push the side in.
Continue with the other four sides.
1 strip of paper 11" by 1/2"