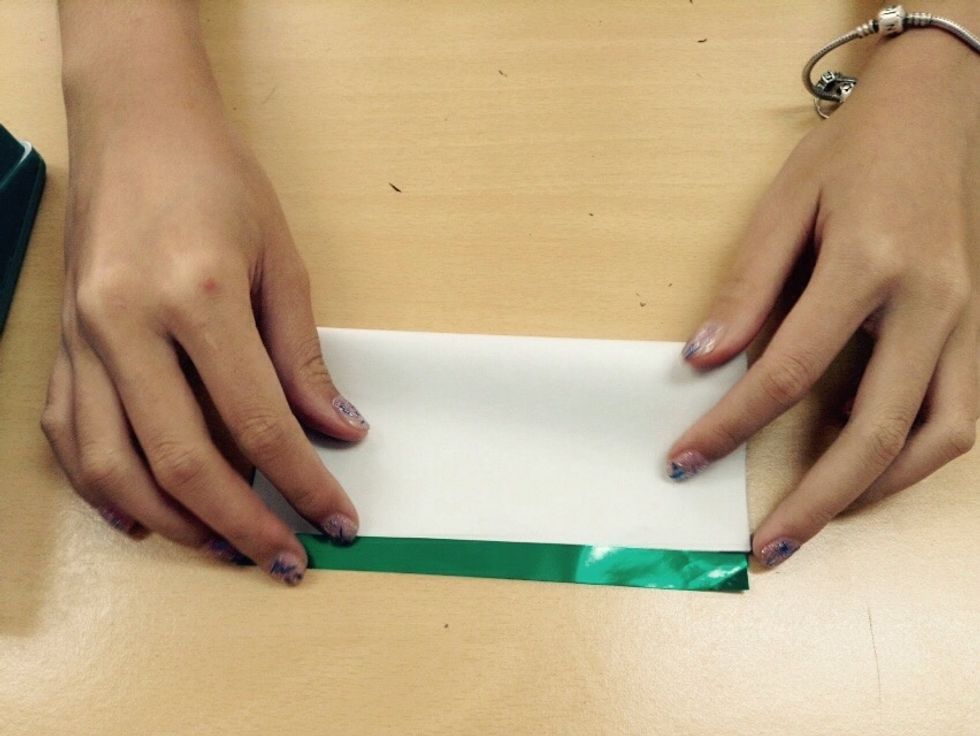 Take your paper and fold into a 4-by-4 grid of sixteen squares.
It should look like this.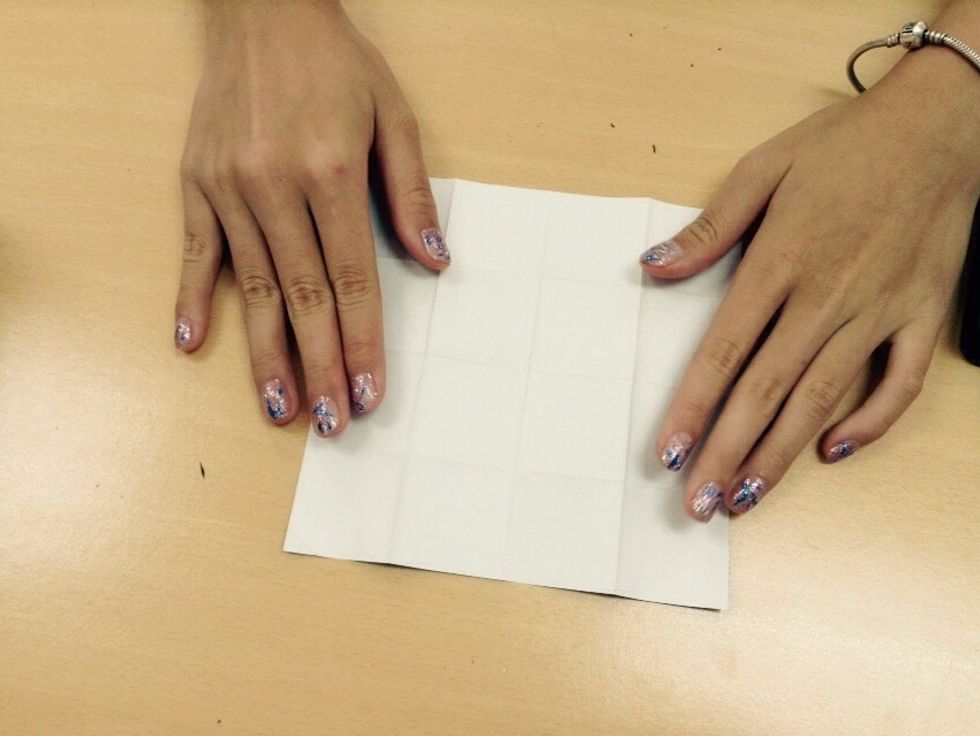 Flip it over...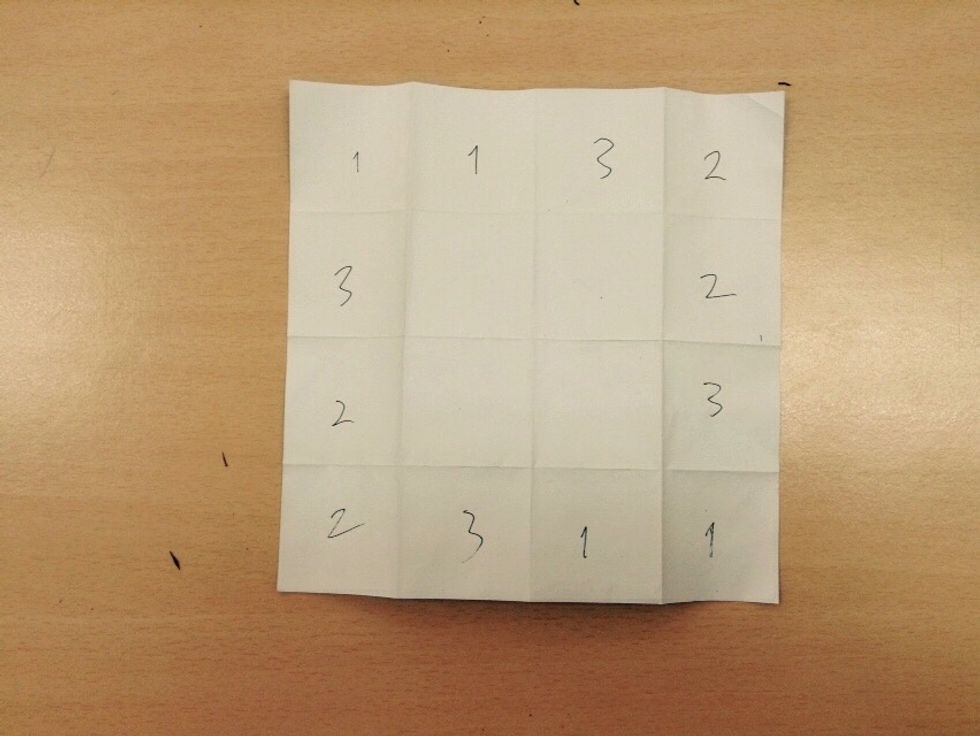 ... and label like so. You can also use stickers or colors to distinguish the squares; just make sure you are consistent with the numbers.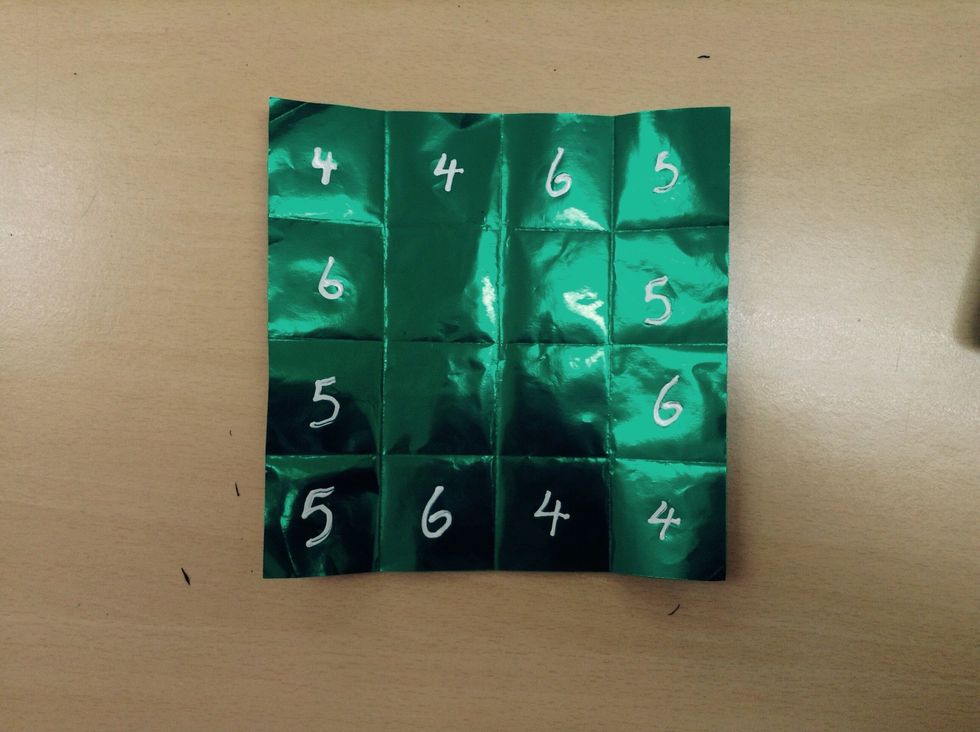 Flip over from left to right and do the same on the other side.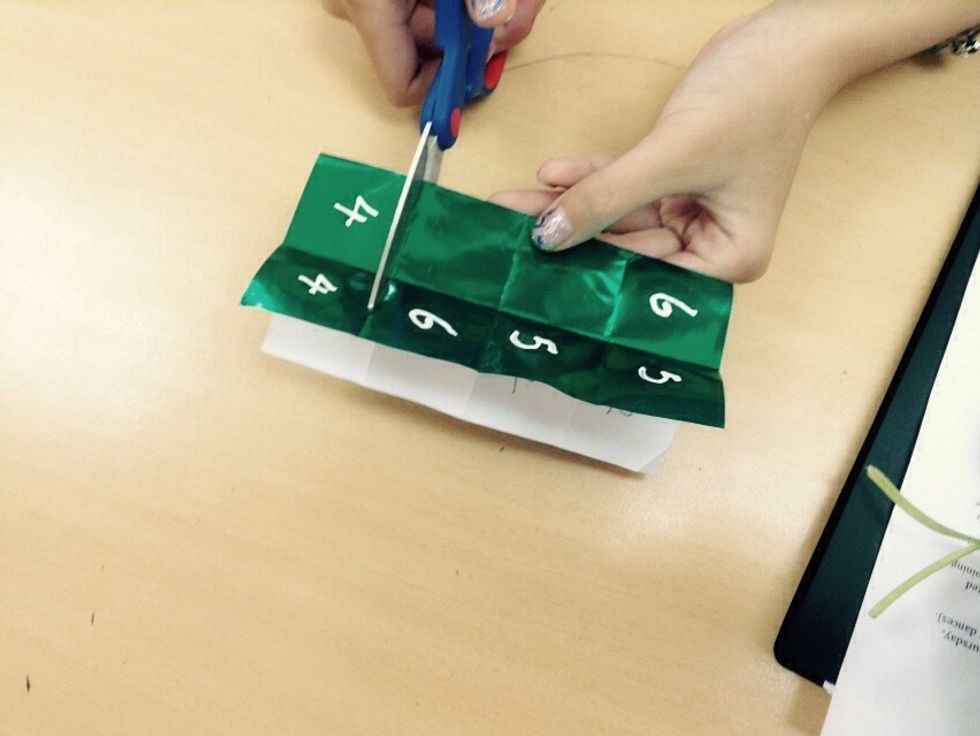 Cut out the middle section...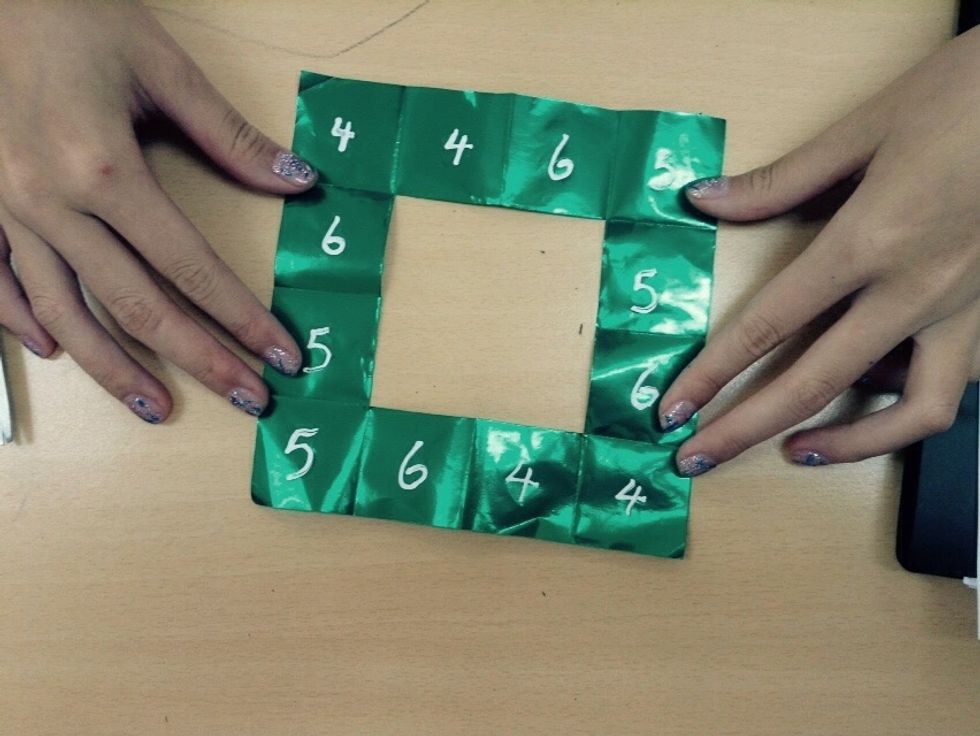 ... so that it looks like this. Challenge: Try to snip out all four squares in one cut.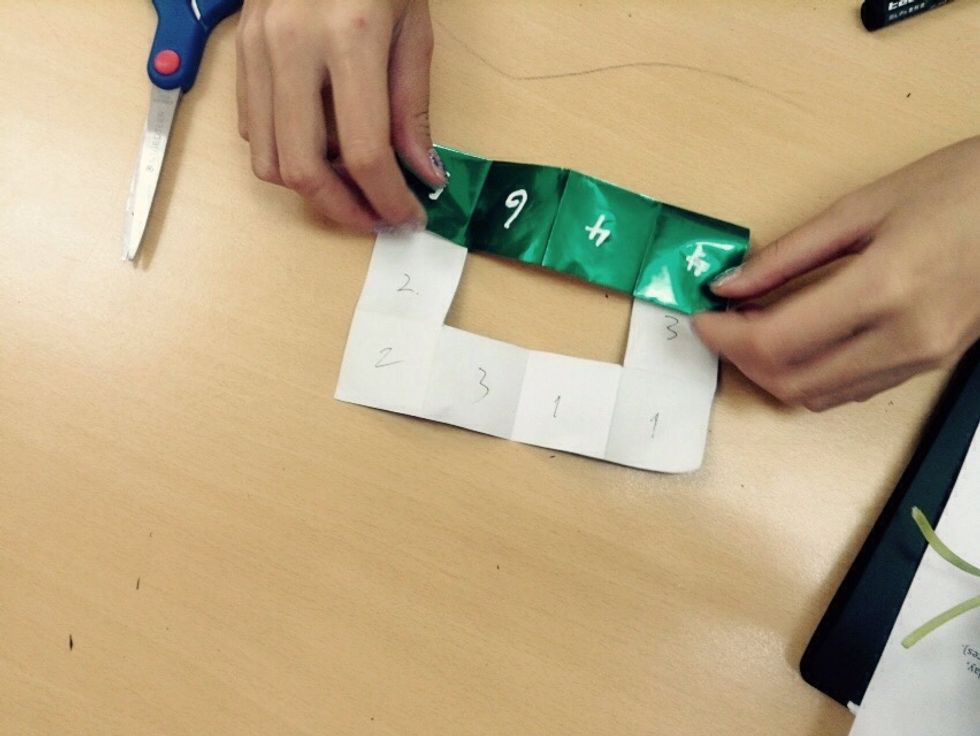 Flip over again and fold the top row over like so.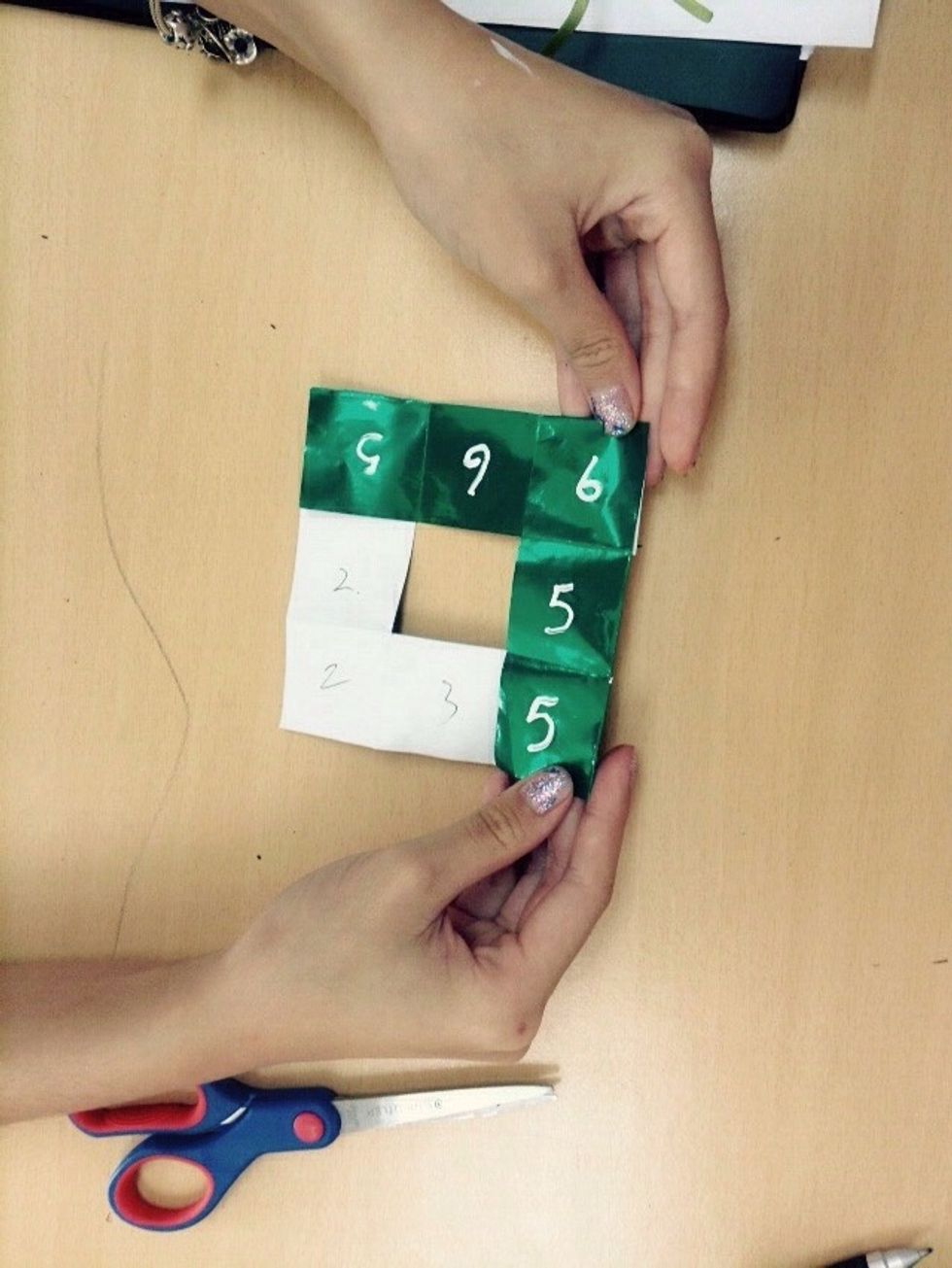 Now fold in the right column (the '4' should be folded on top of the other one).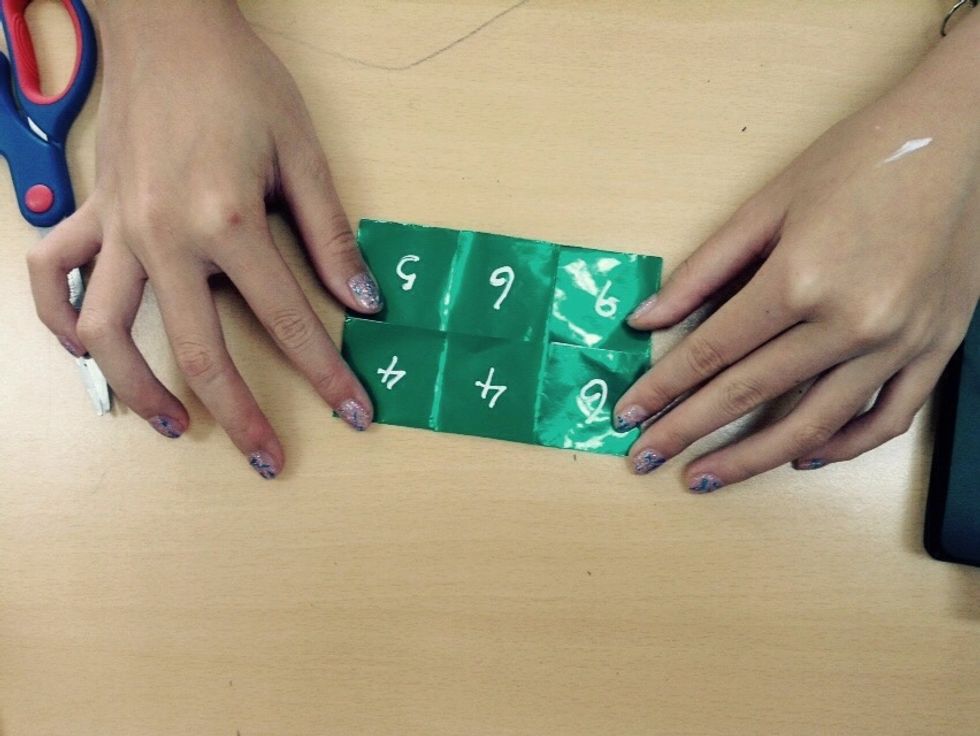 Fold in the bottom row.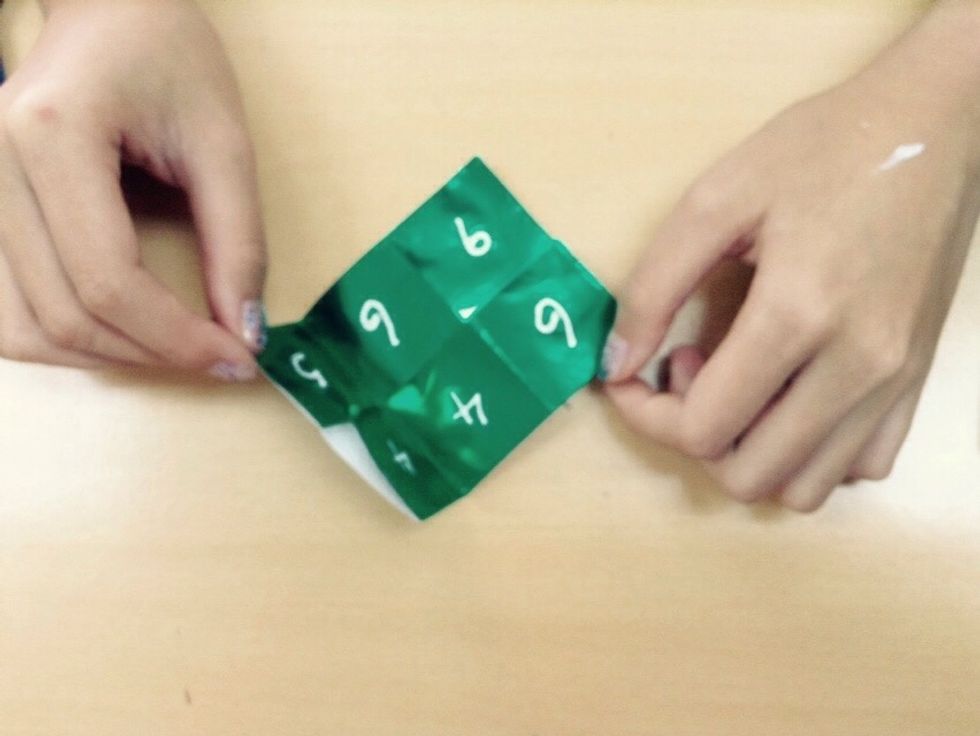 Now fold in the left side...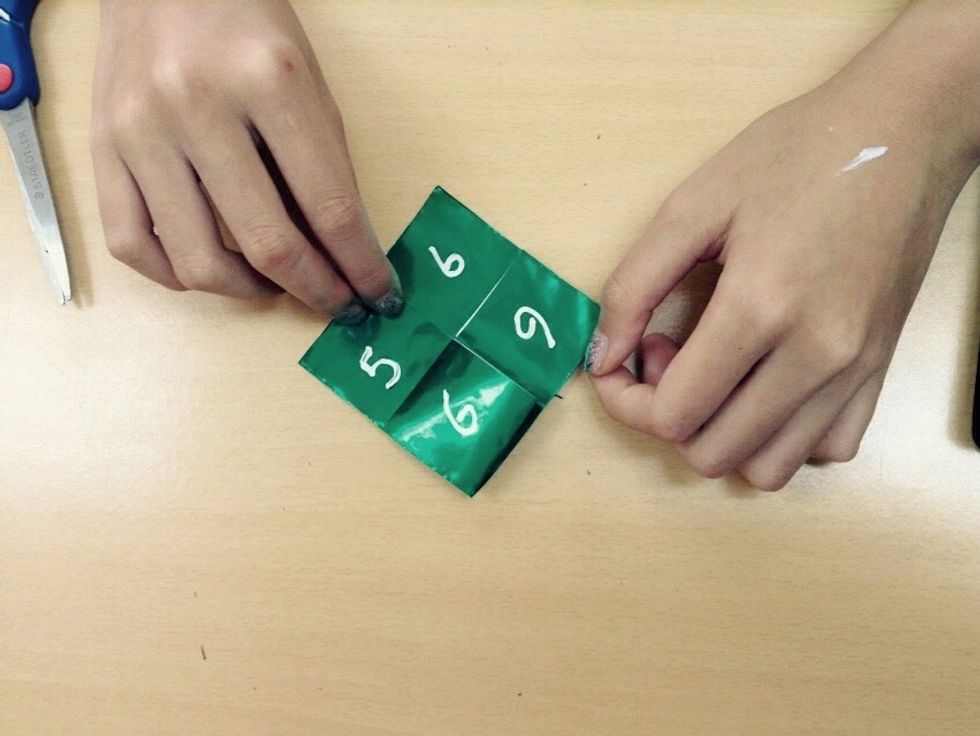 ... so that again, the '4's are on top of each other.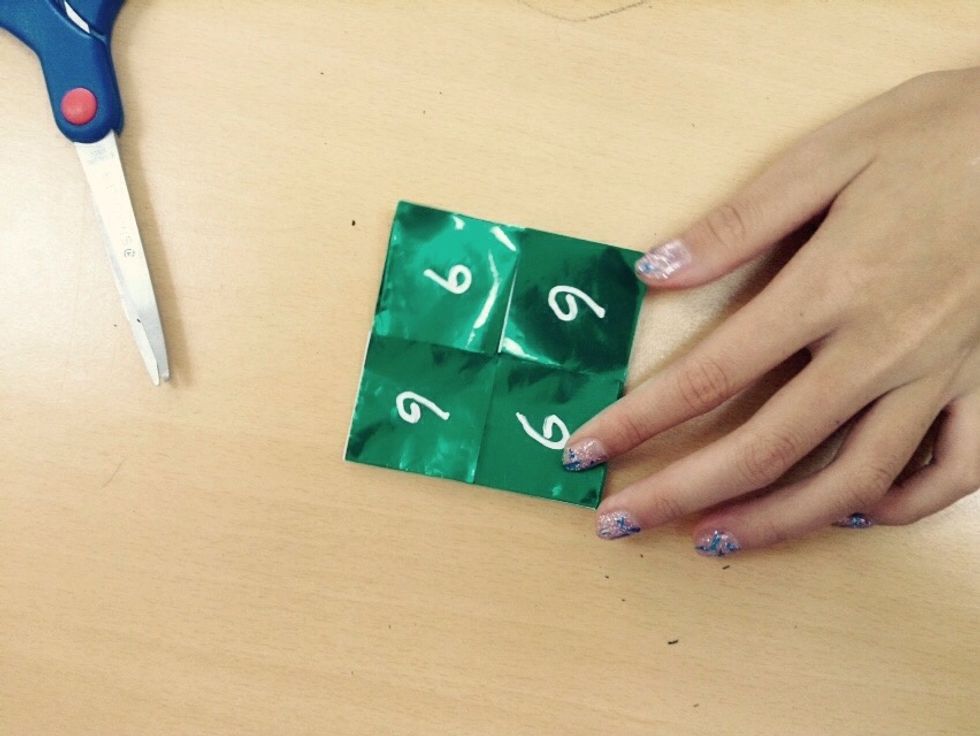 You should now have a side of all '6's (or however you decided to label your squares).
1.0 square paper
1.0 pair of scissors
stickers, colored pencils, etc.