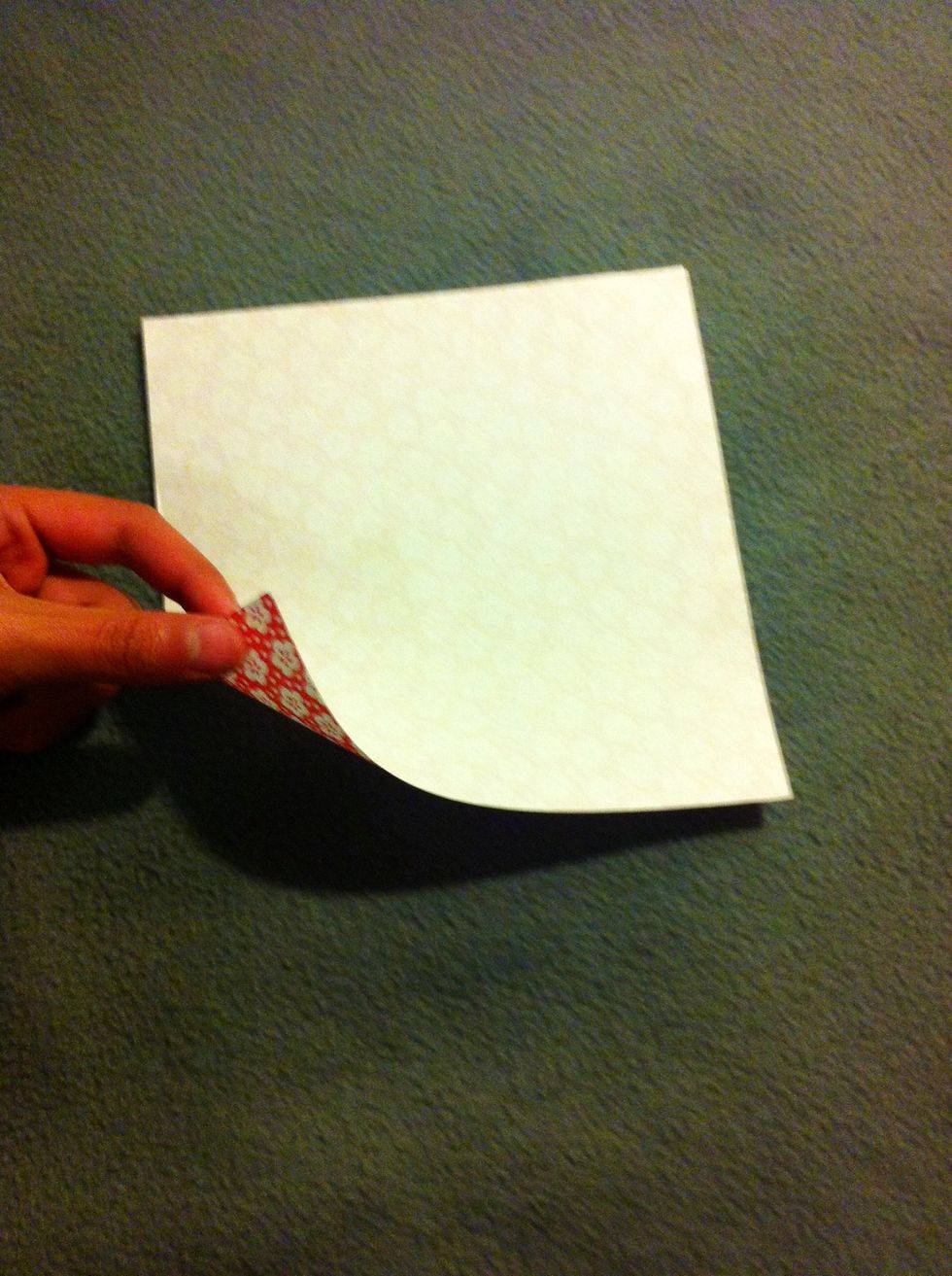 Start with the white side up. If the paper is double sided it doesn't matter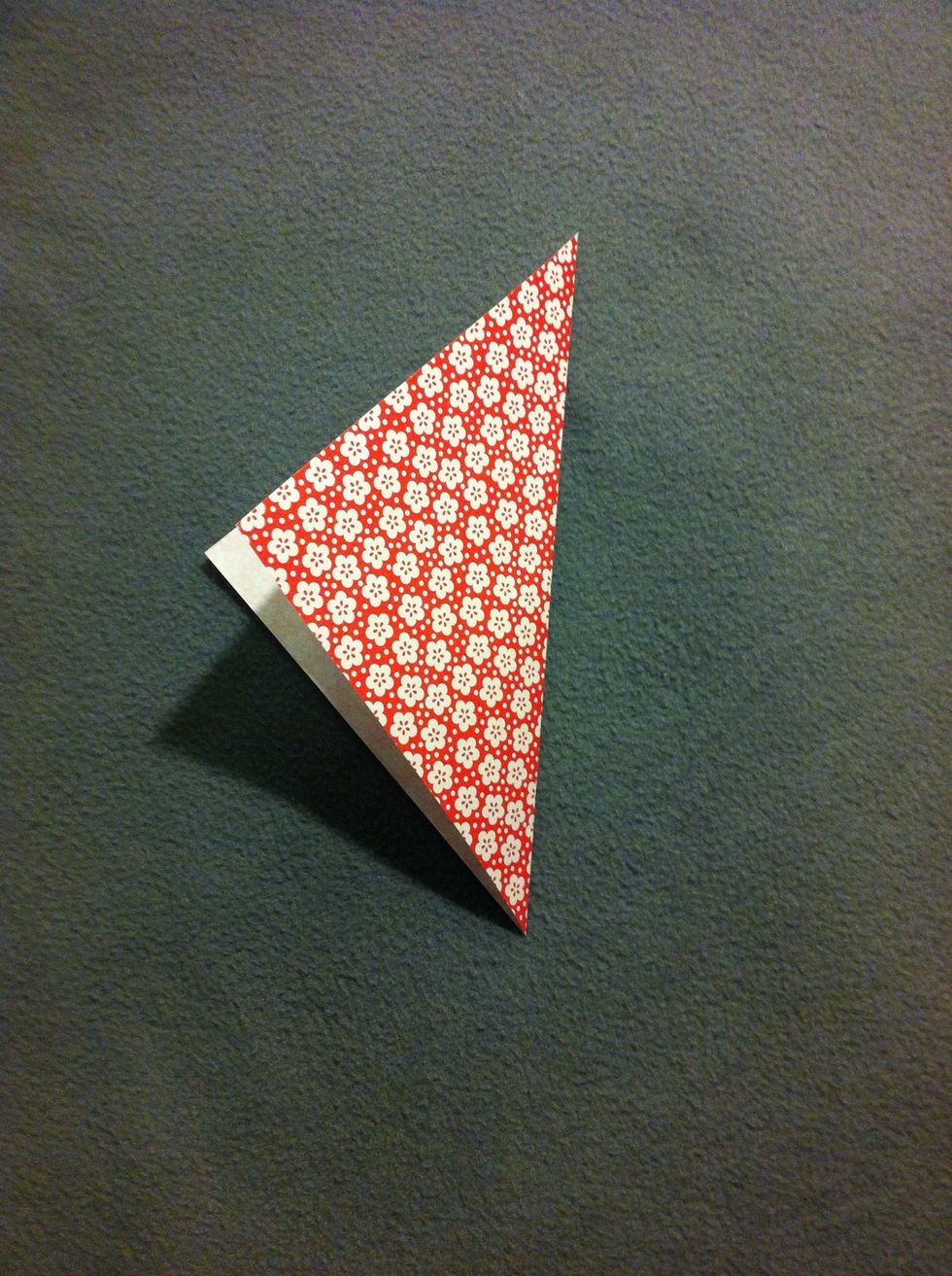 Fold in half diagonally, making sure to crease well. It's easier to fold on a hard surface, although professionals can fold in mid-air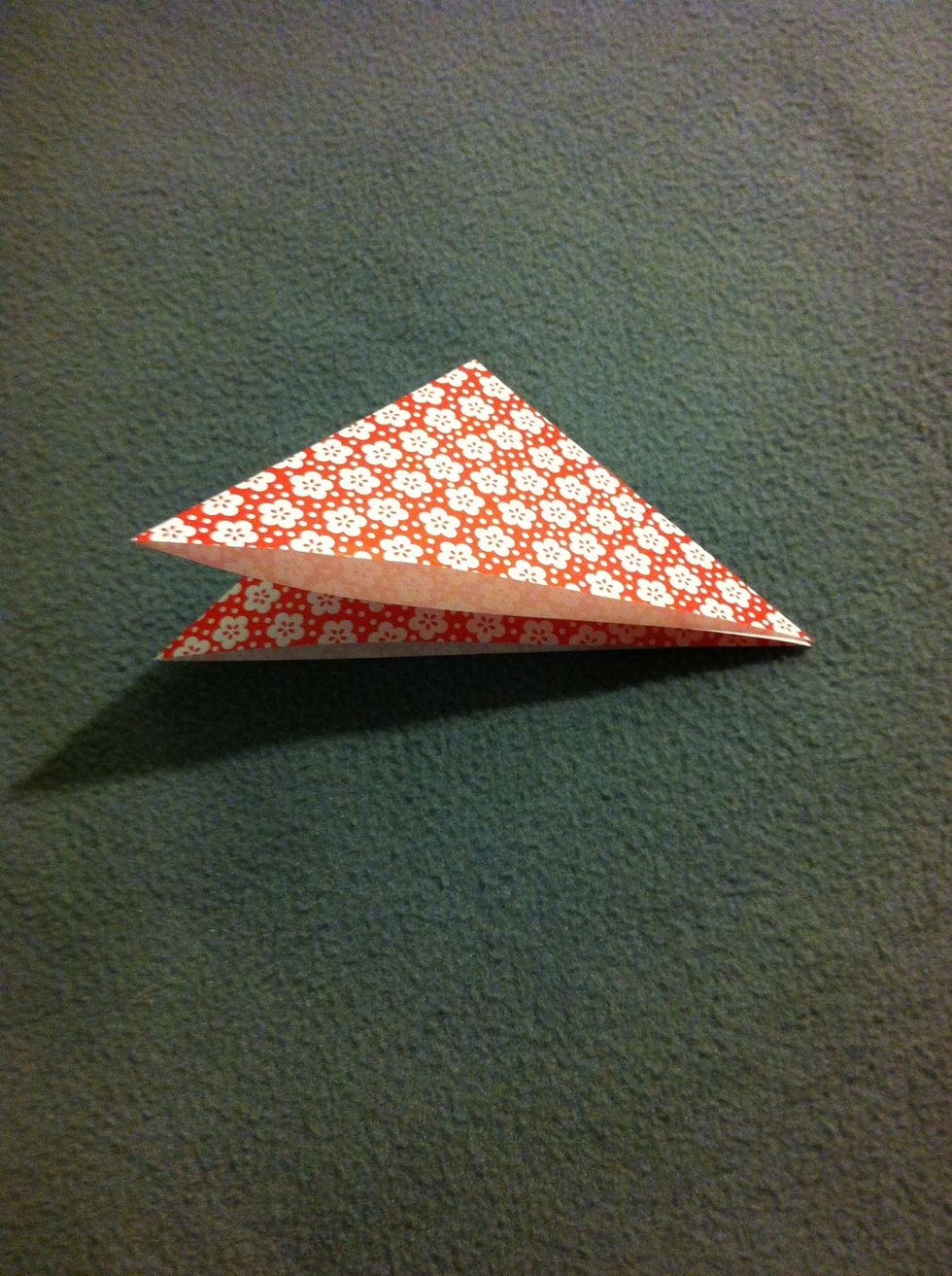 Fold in half again, making a smaller triangle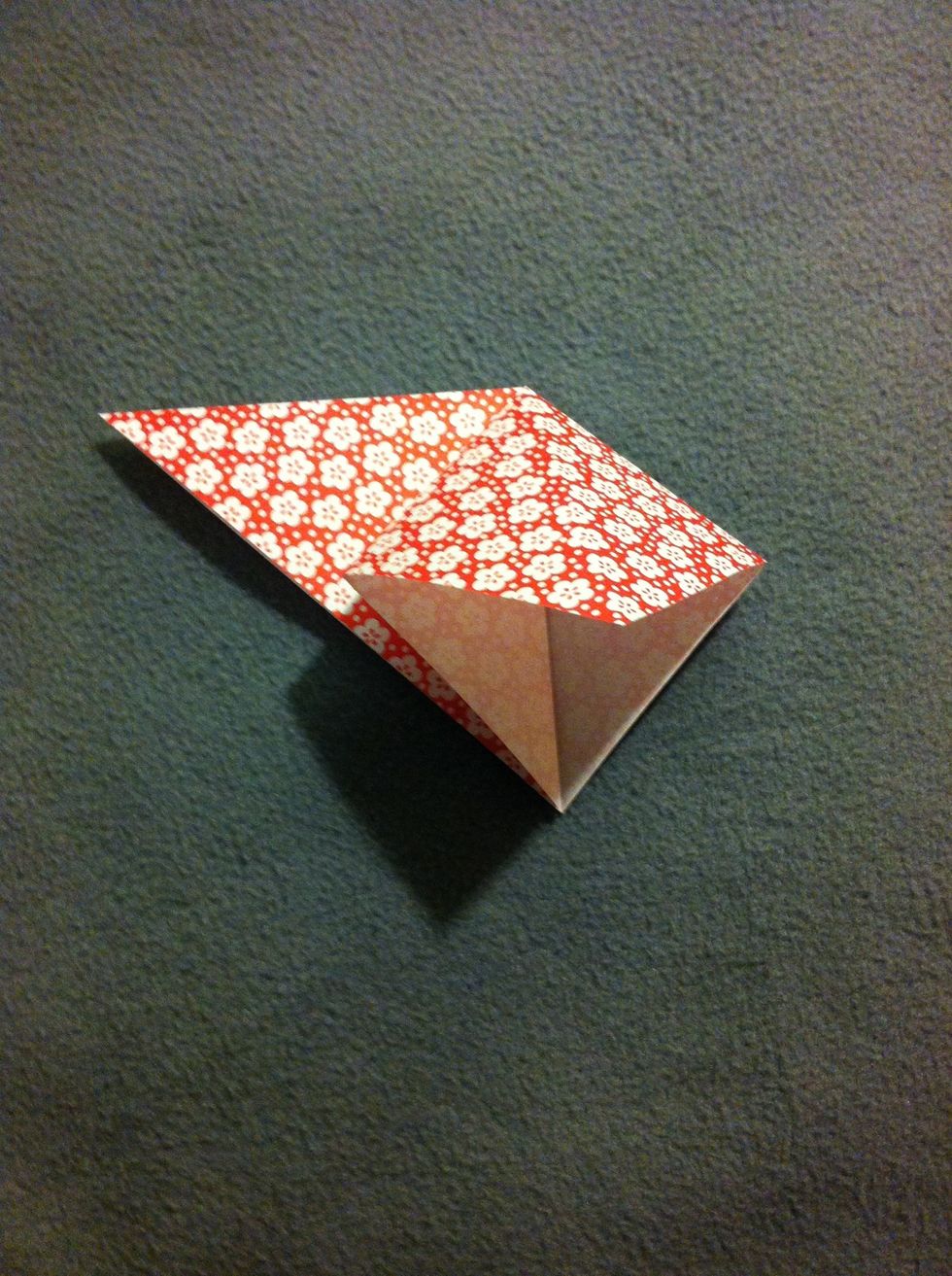 Squash fold a flap by putting your finger into the corner (actually the middle of the whole piece of paper) and pressing flat the flap. Comment if you have problems with my not-so-good explanation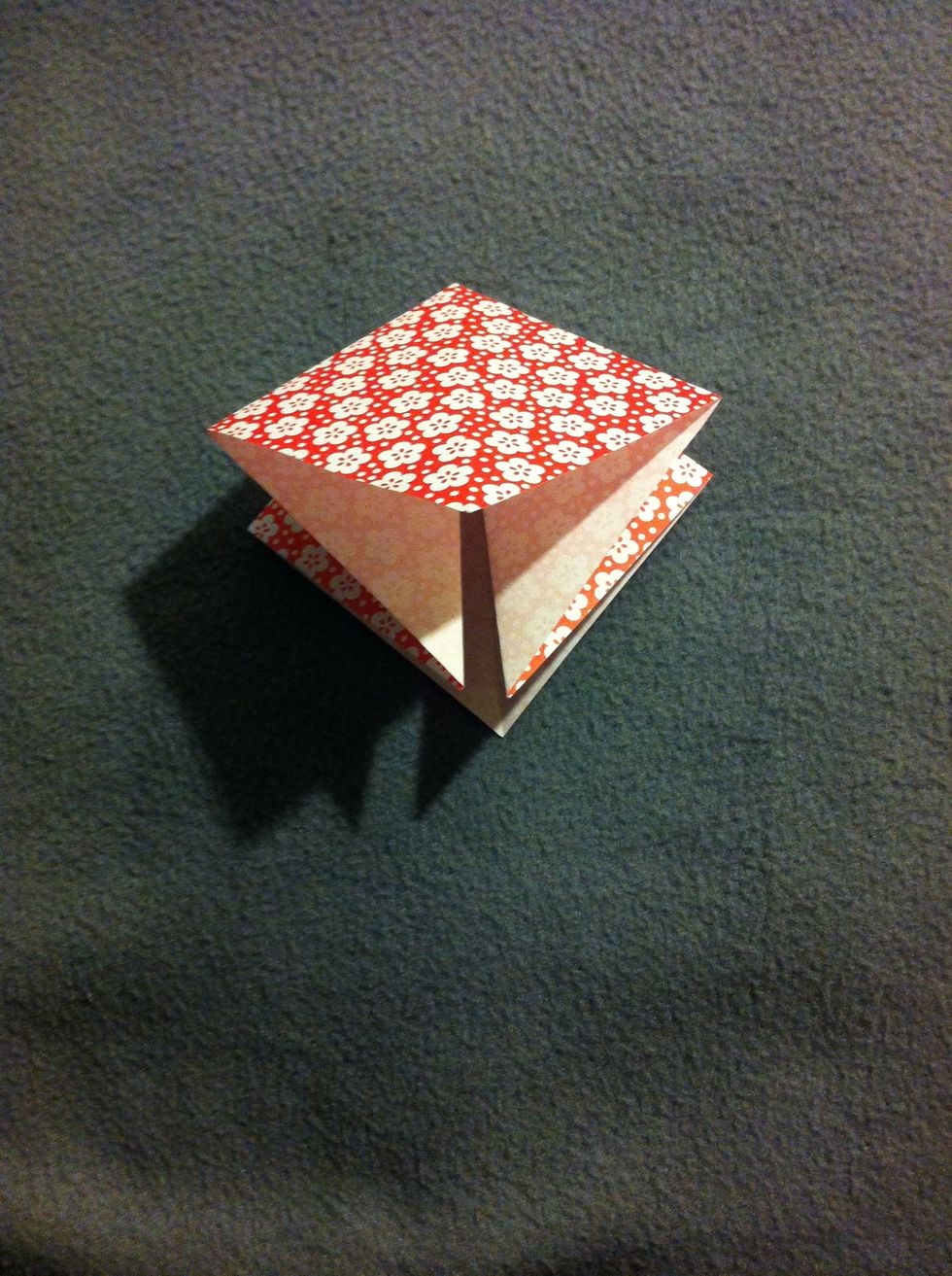 Do the same on the other side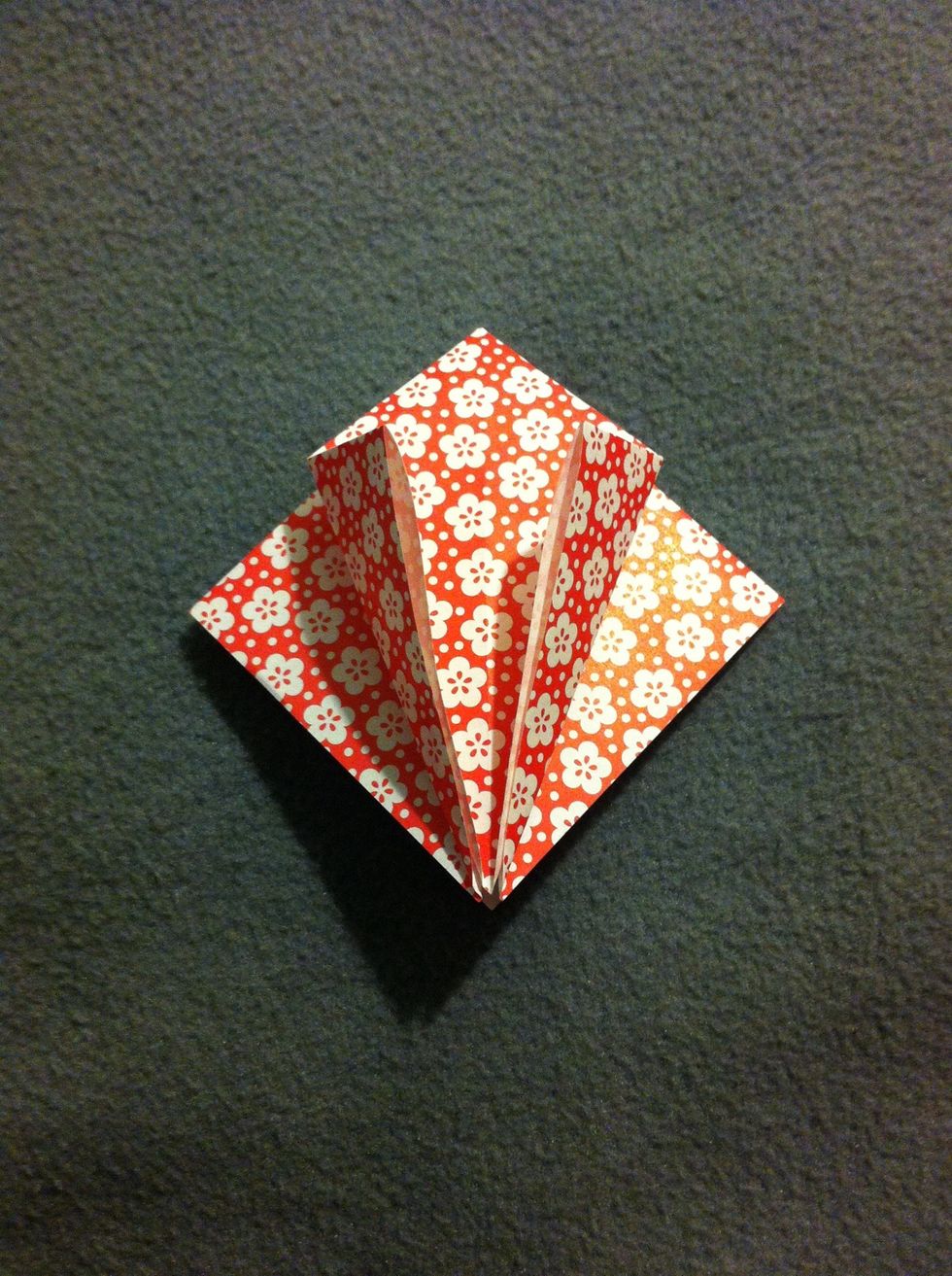 Fold the edge in to the middle line.
Do the same on the other side. It should make a kite shape.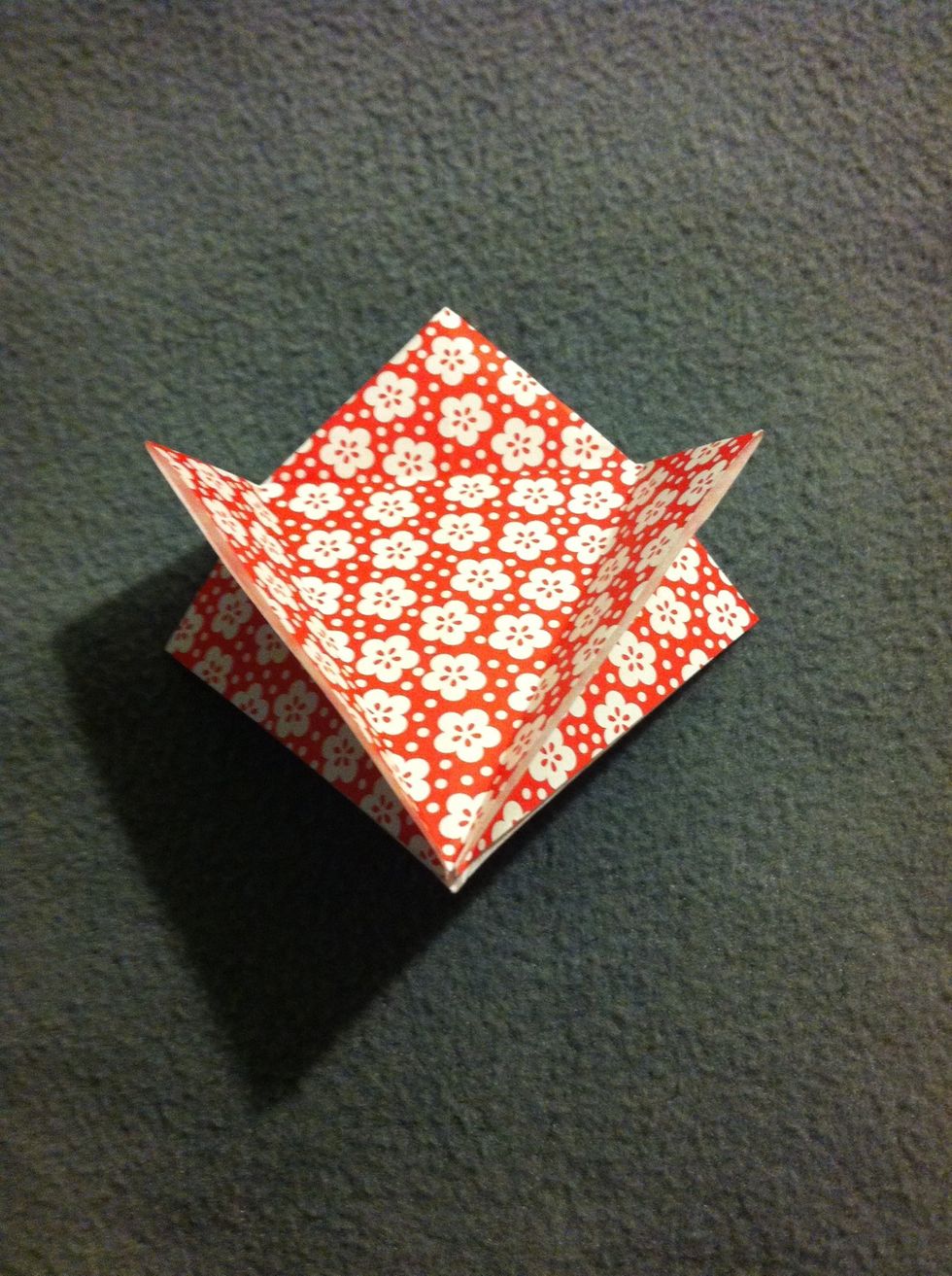 Open up all five flaps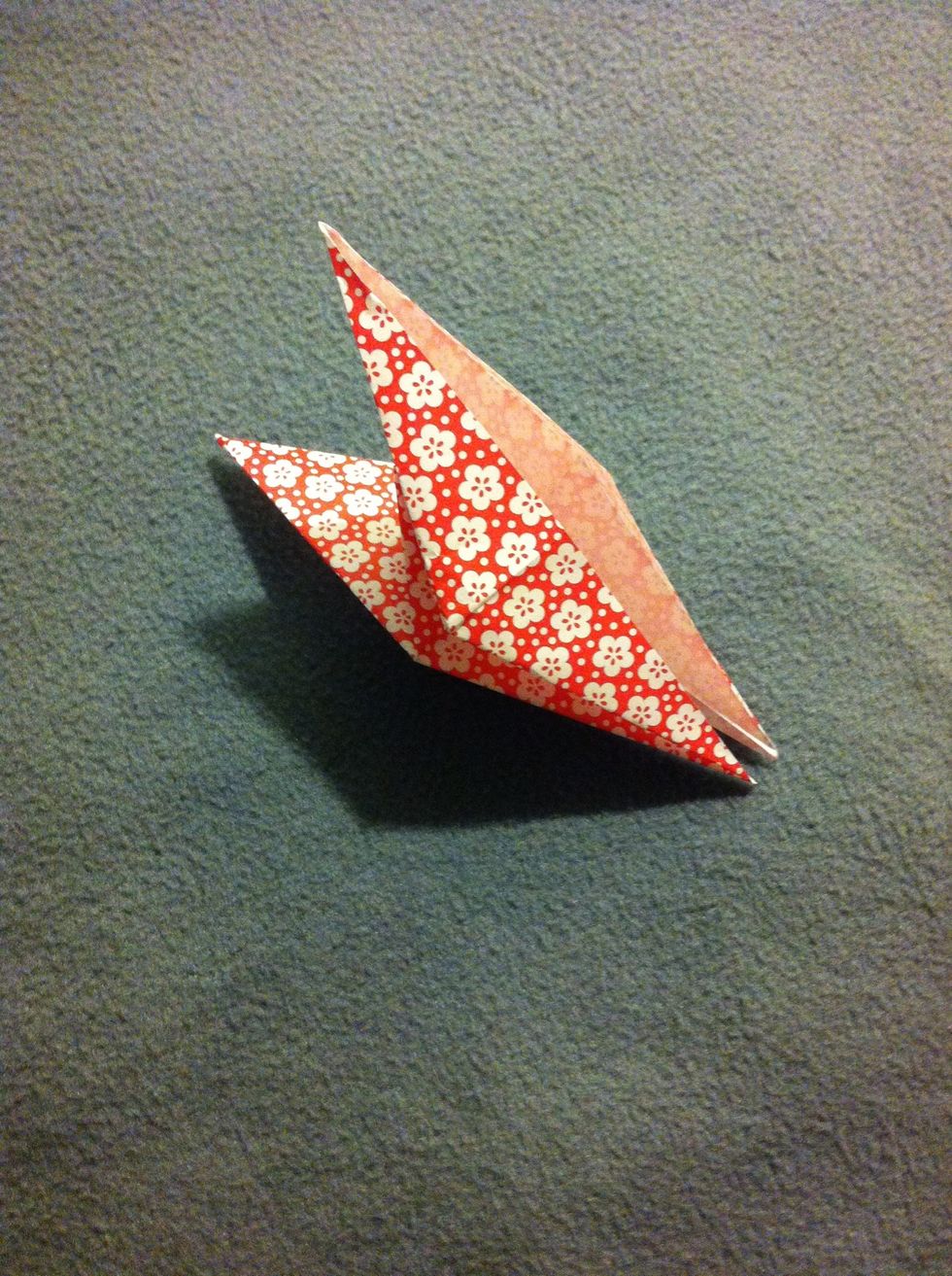 Repeat on the other side (yes, origami is symmetrical; we always repeat things) Note: this picture is a side view so you can see what it looks like, so don't be confused.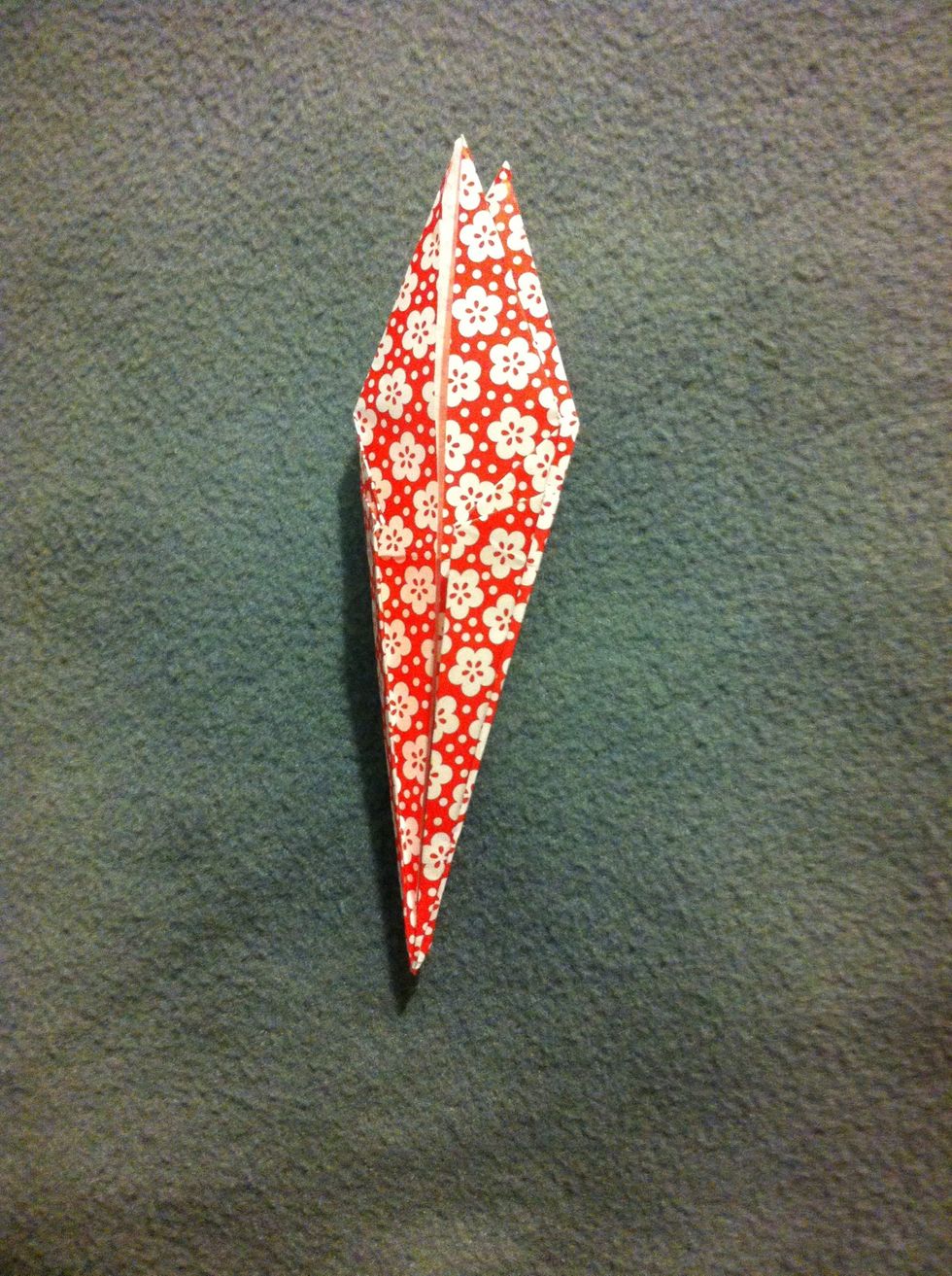 Repeat on the other side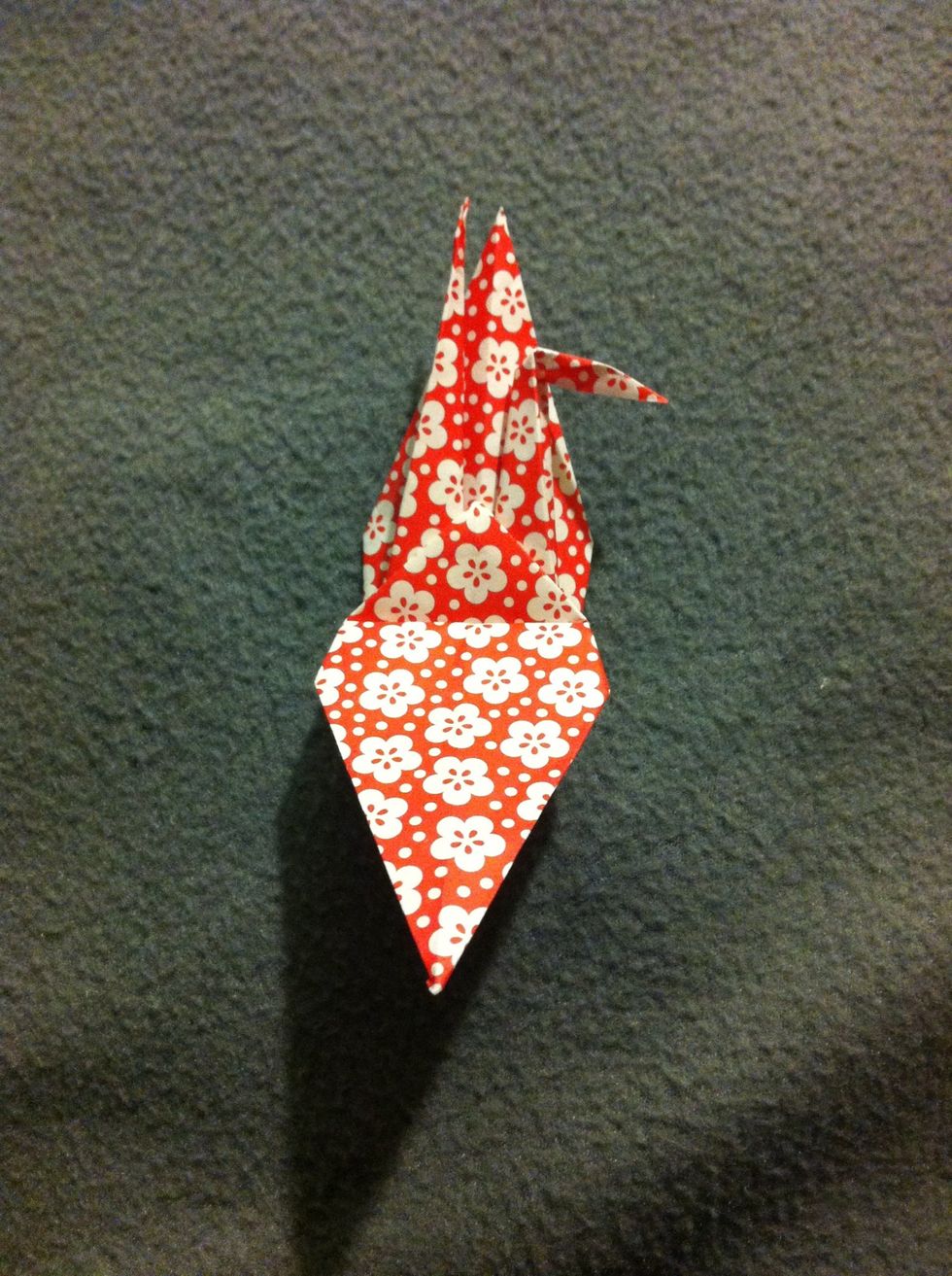 Fold the wing down to reveal the body, head and tail. Repeat. But we're not quite done yet!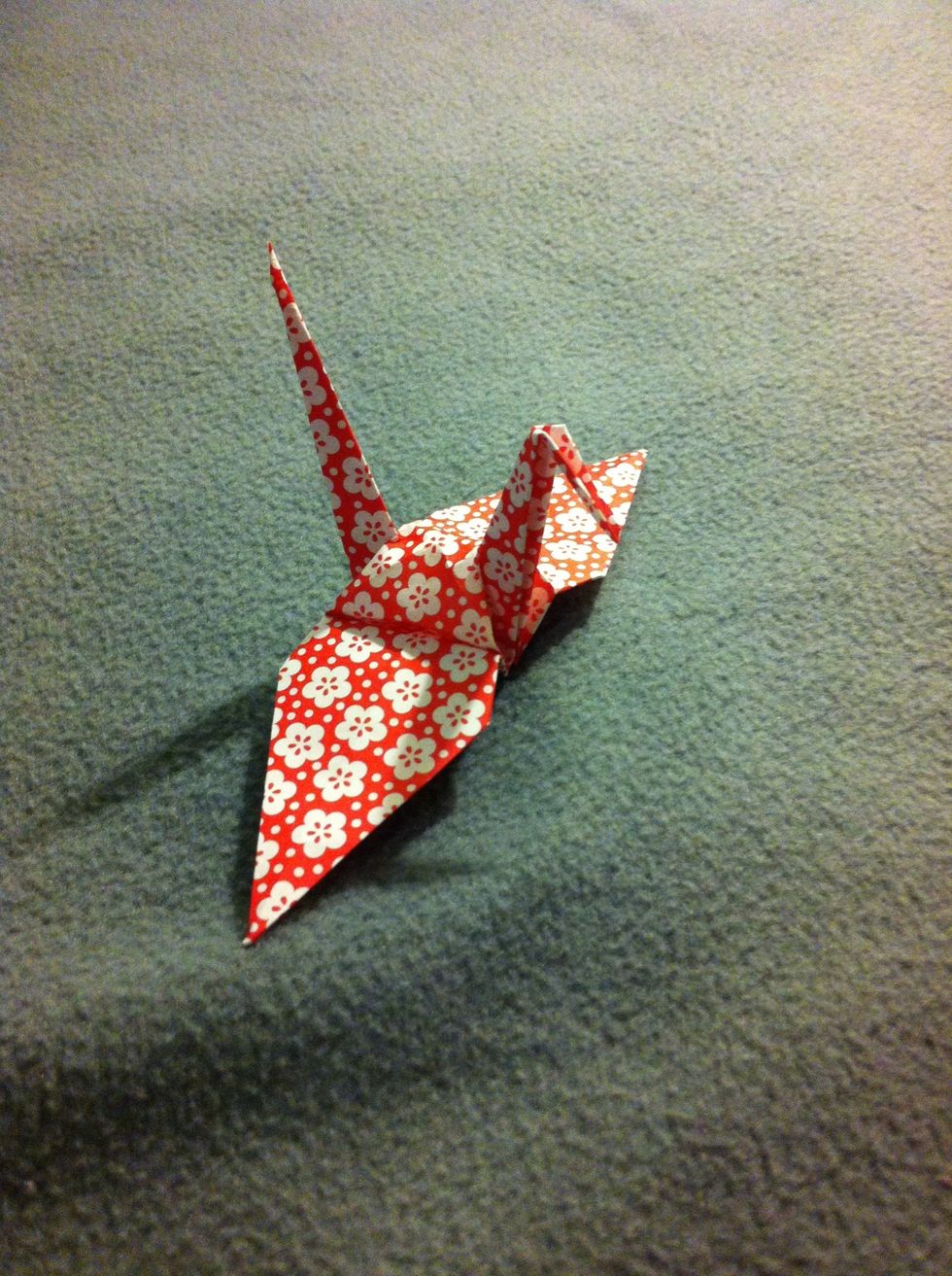 And we're done! Don't forget to comment if you have any questions!
Please follow, like and comment!
1.0 square piece of paper