The first thing you want to do is lay out your tarp on a flat surface.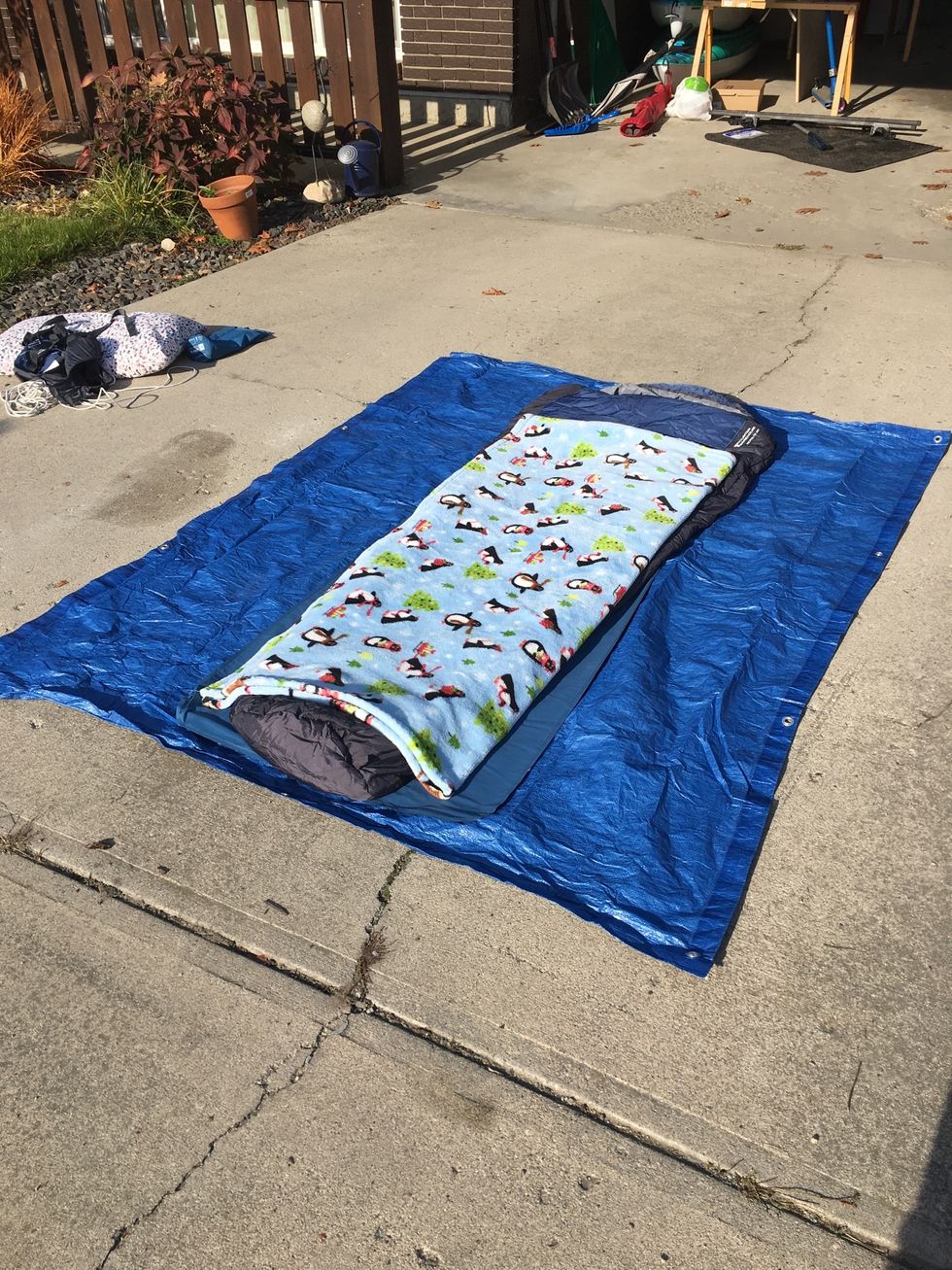 Next, lay your thermarest, sleeping bag, and extra blanket on the tarp. Place them in that order with one on top of the other.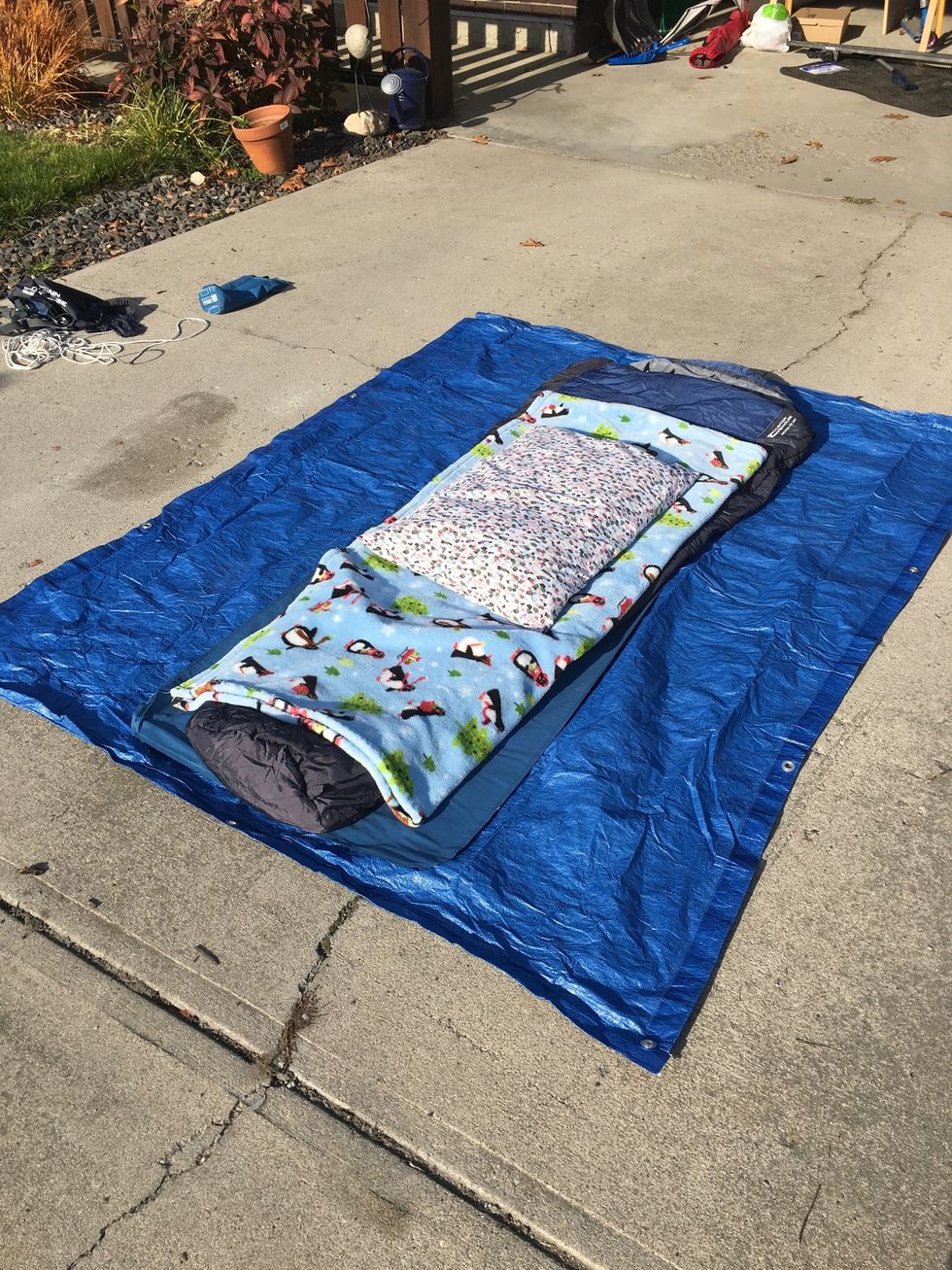 In addition to that, put your pillow on top of your bedding so it is vertical just like the rest of your supplies. Make sure it is in the middle, so your bedroll will roll evenly.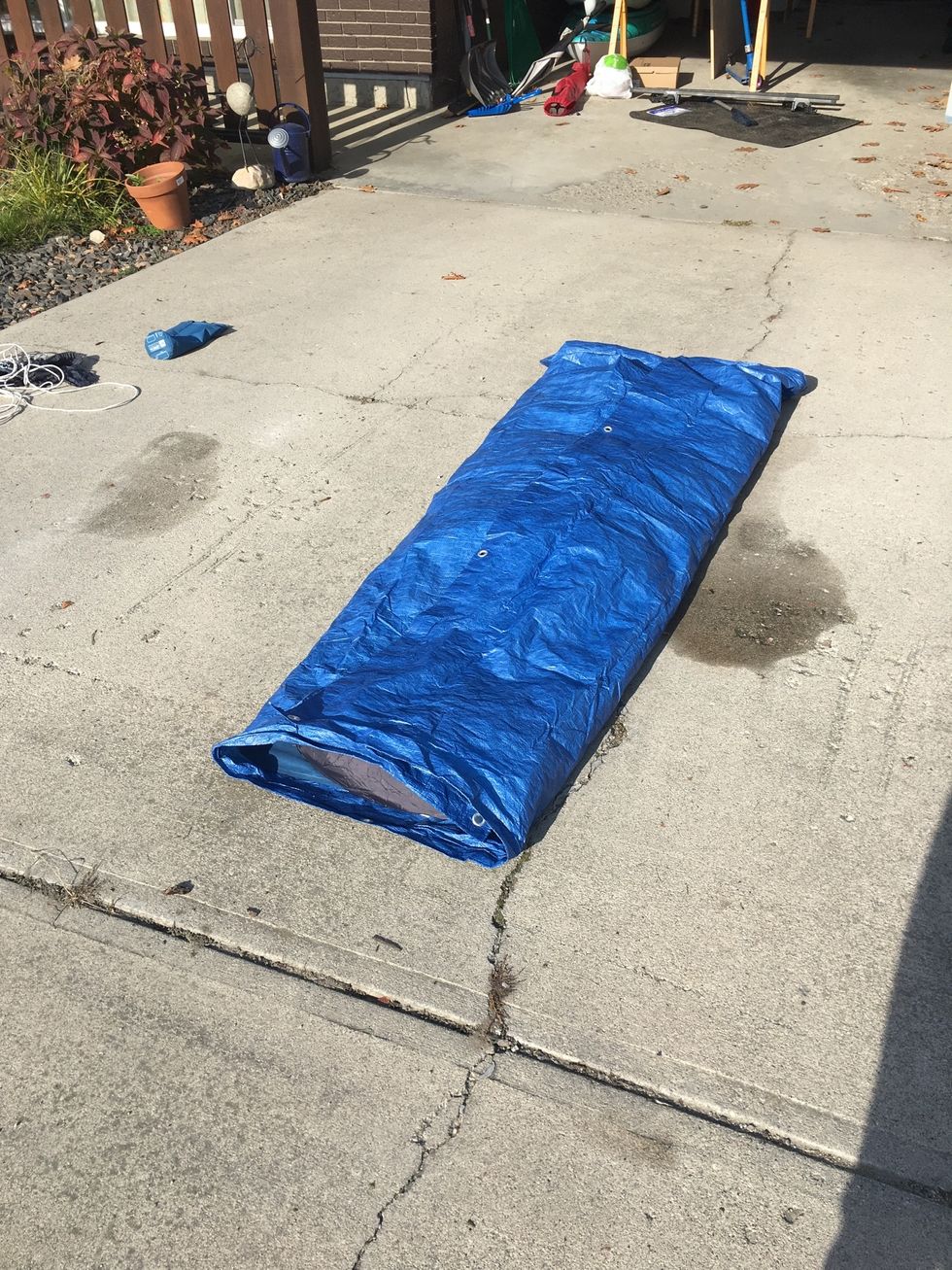 In order to roll the bedroll you have to fold in the sides of the tarp so they are on top of all of your bedding.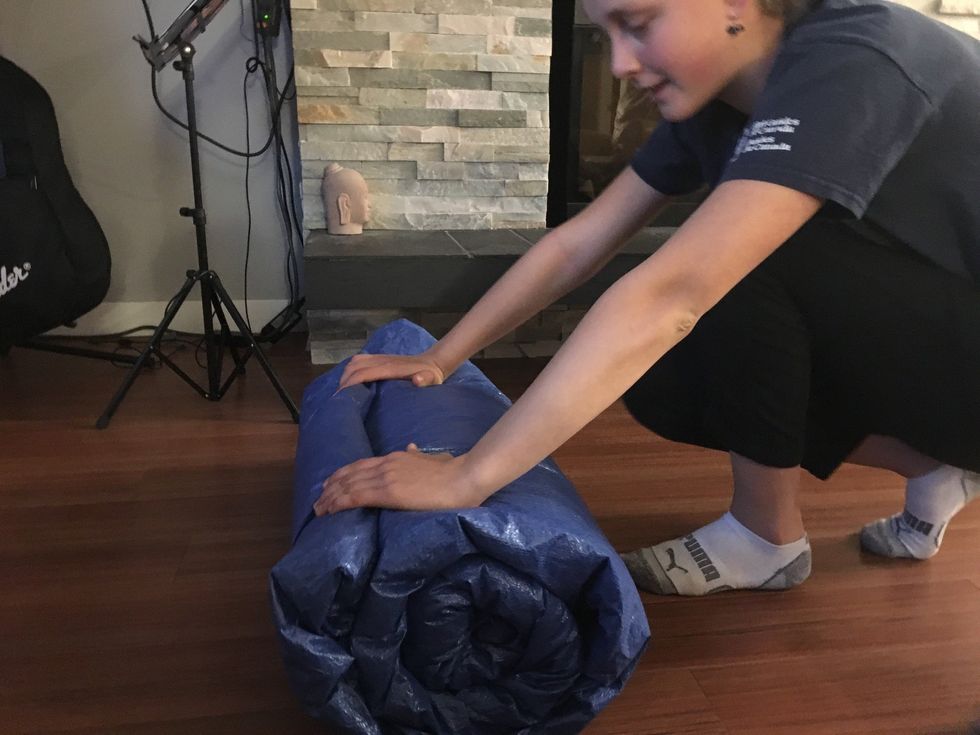 Following this you need to roll your tarp and bedding. Make sure it is tight and you keep hold of it when getting the rope ready because it could unravel.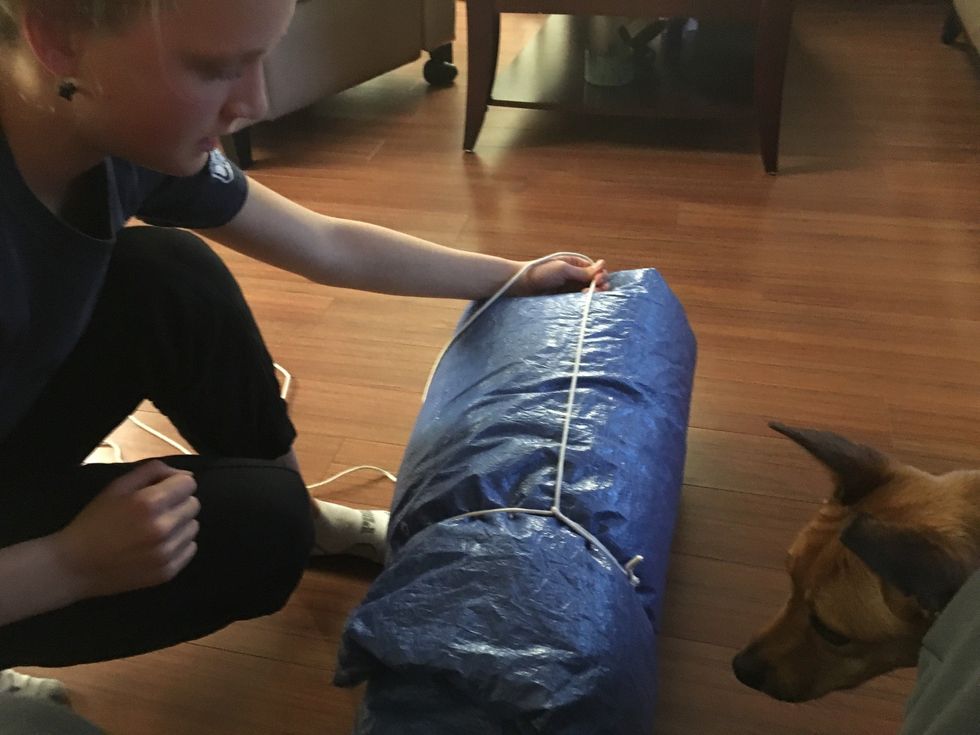 Immediately slide the rope under your bedroll. Get someone to hold it. Then put the other end of the rope through the loop and pull it tight. Now bring it across to the other side of the bedroll.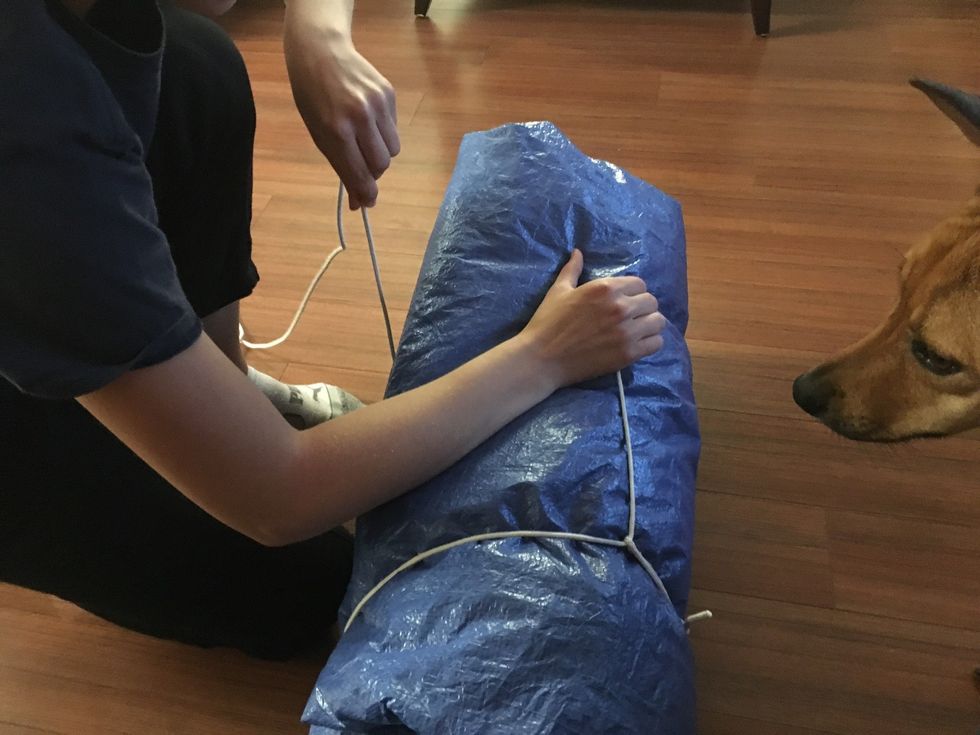 Once you have done that, loop the rope around the bedroll and tuck it under the rope where the two parts of the rope meet.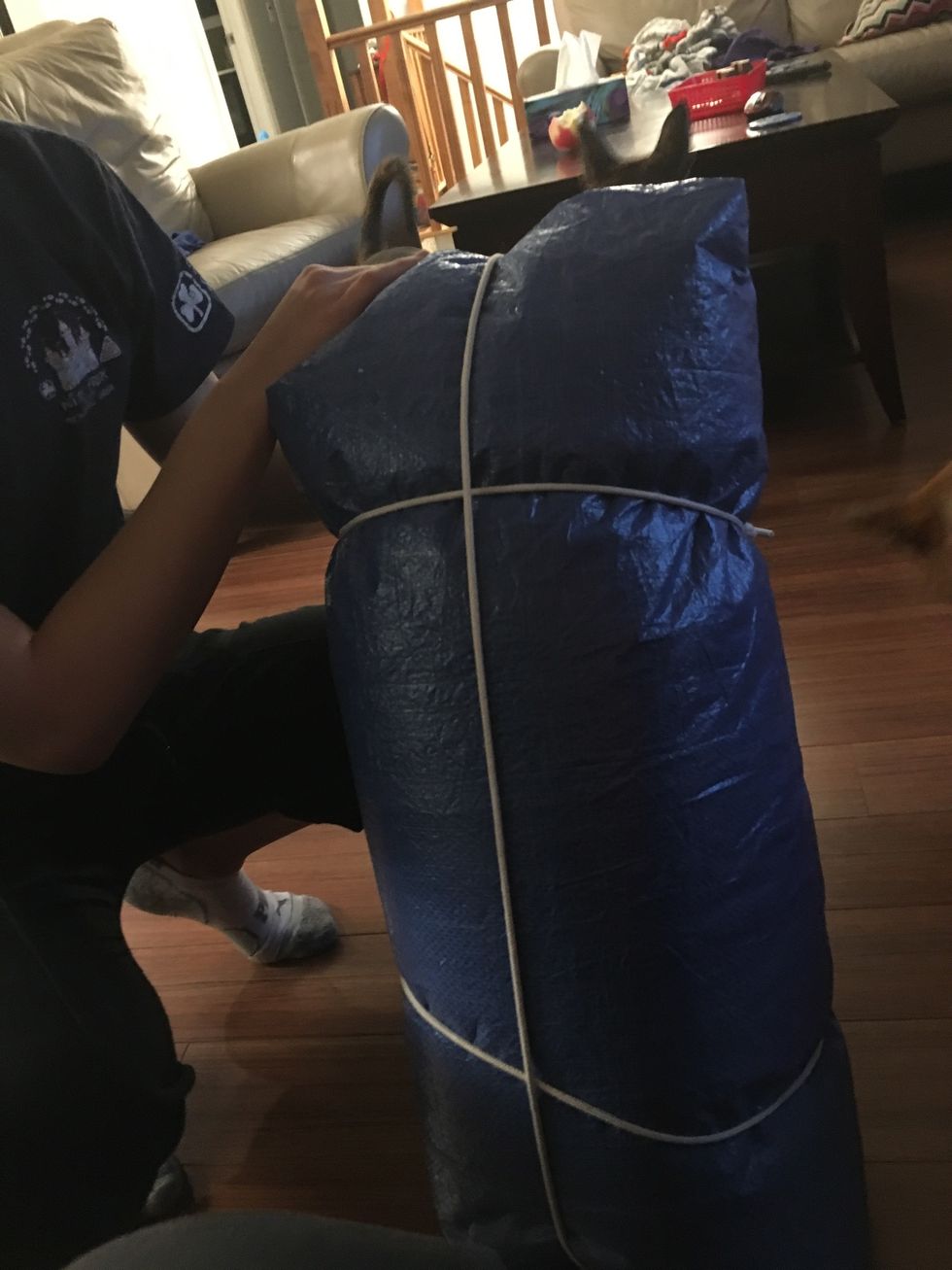 Now, bring the rope around the whole bedroll. Make sure the rope is back where you started when you go to the next step.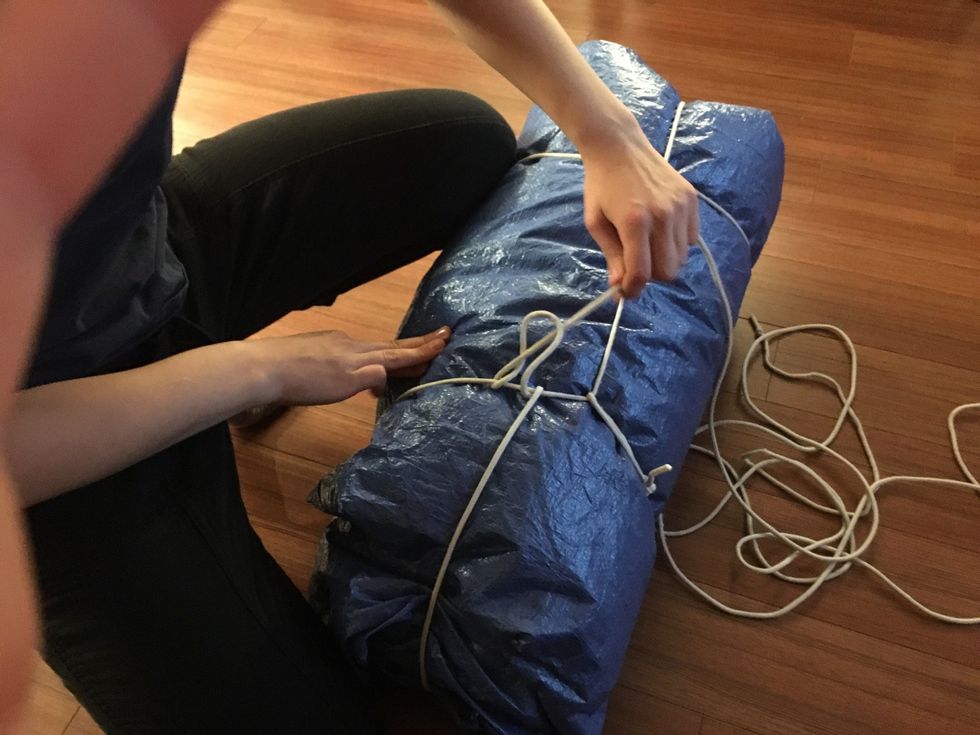 After that you want to tie the rope to the other part of the rope two times. I put a piece of the rope under the other part to make a loop and then I pulled one end through the loop tightly.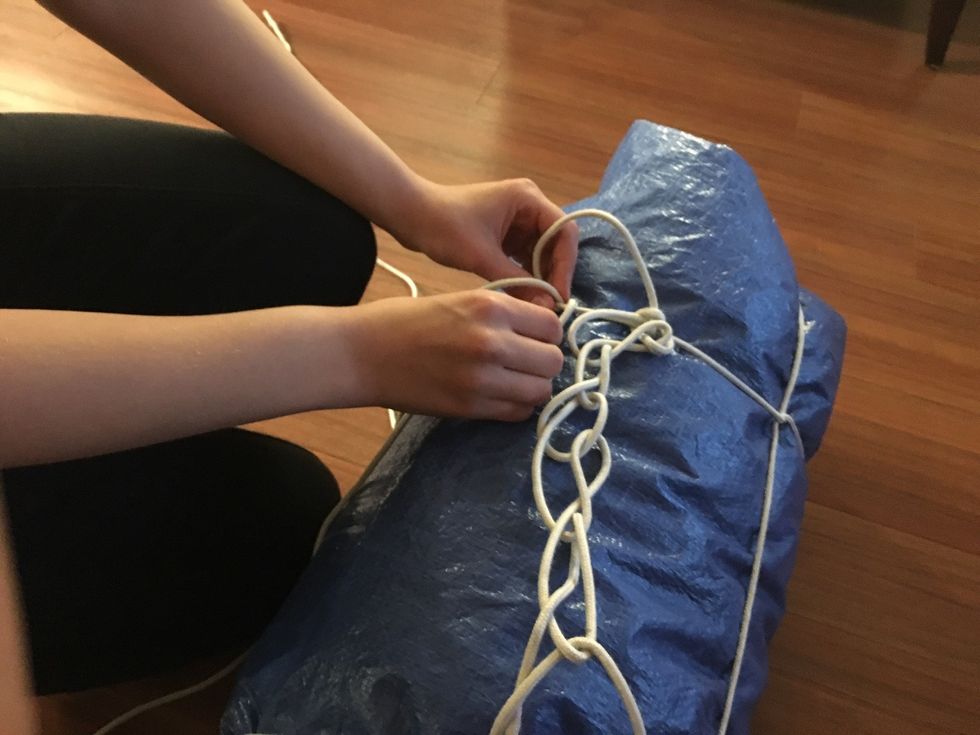 In the end you will want to make a handle and tie it on to the opposite side of the rope. You can use the same two knots as before.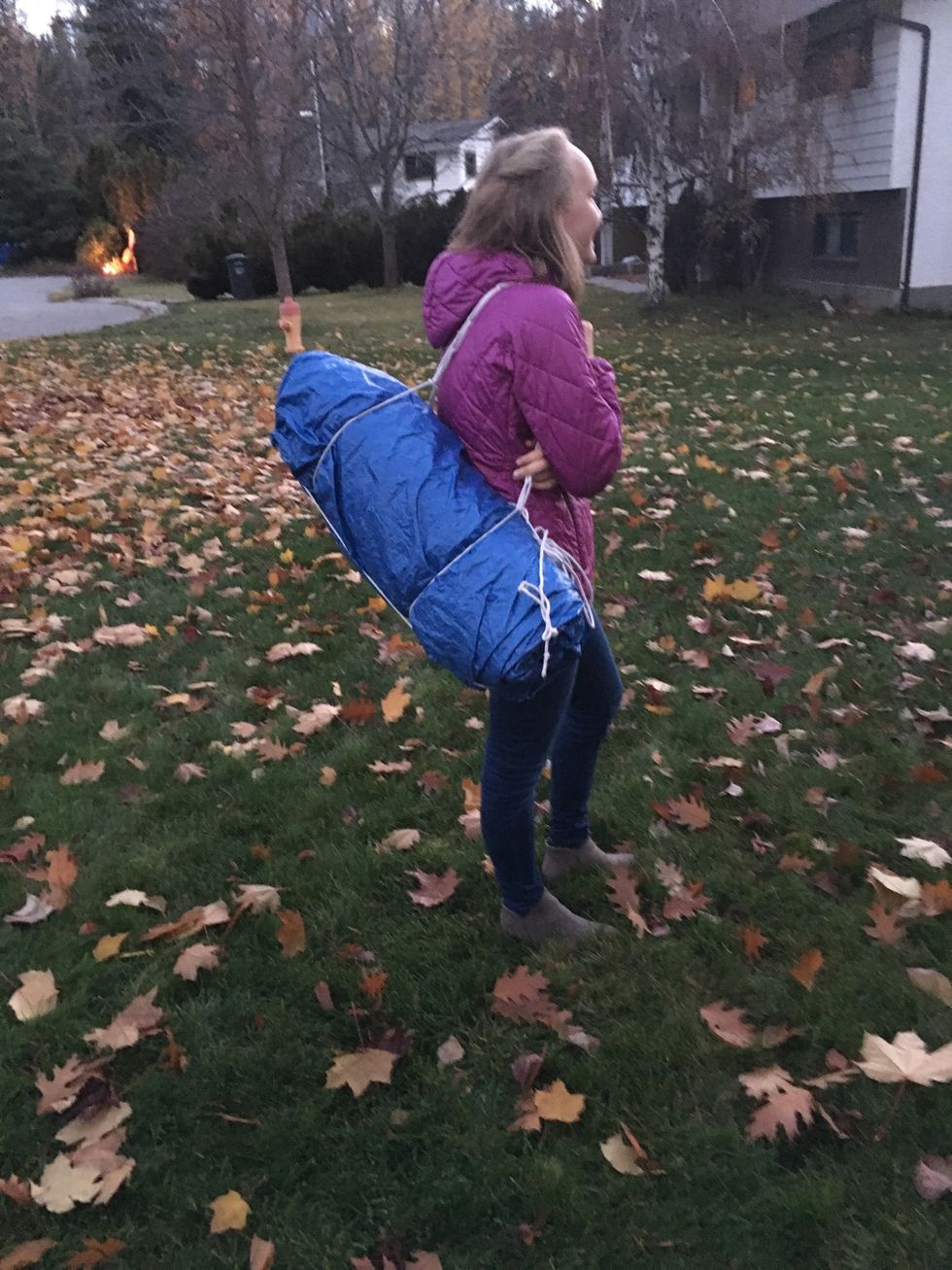 Get ready for Lake O'hara my friends. You're prepared, you're unstoppable, and you have a bedroll so you don't have to worry about the rain.
1.0 tarp
1.0 thermarest or foam mattress
1.0 sleeping bag
1.0 extra blanket
1.0 pillow (big or small)
1.0 long rope with loop in the end