Whenever I use paper clips I always dab the nail varnish onto foil and dab the paper clip a couple of times on the foil then straight onto my nail.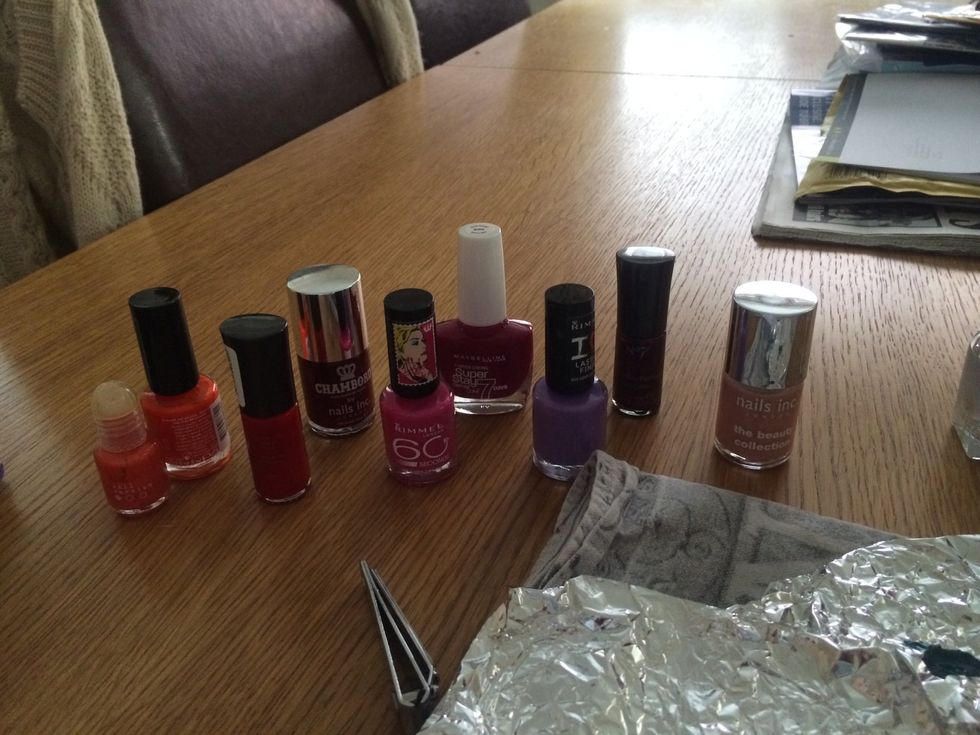 These are the colours I used but you can use whatever you want.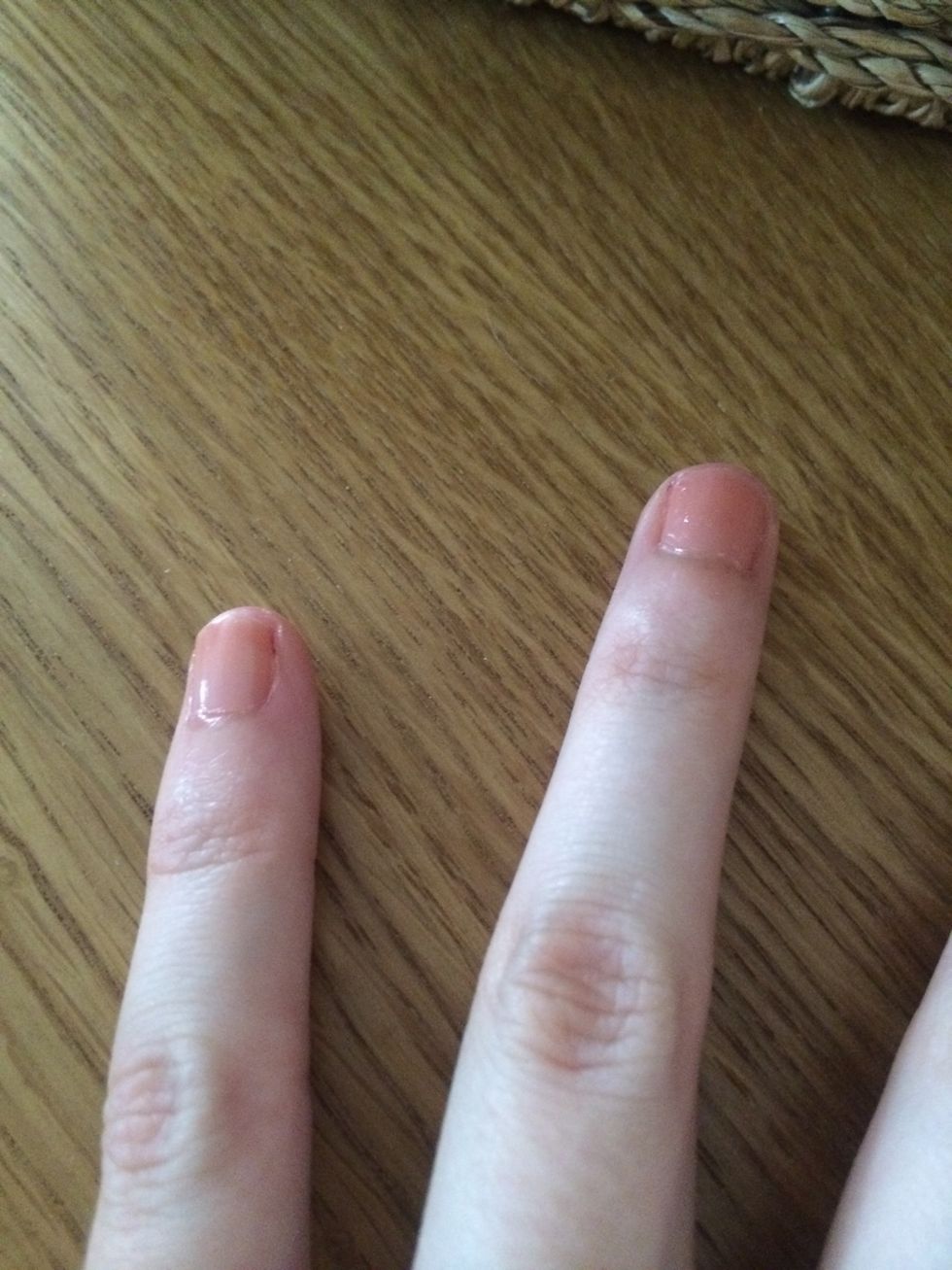 I started with a nude base colour.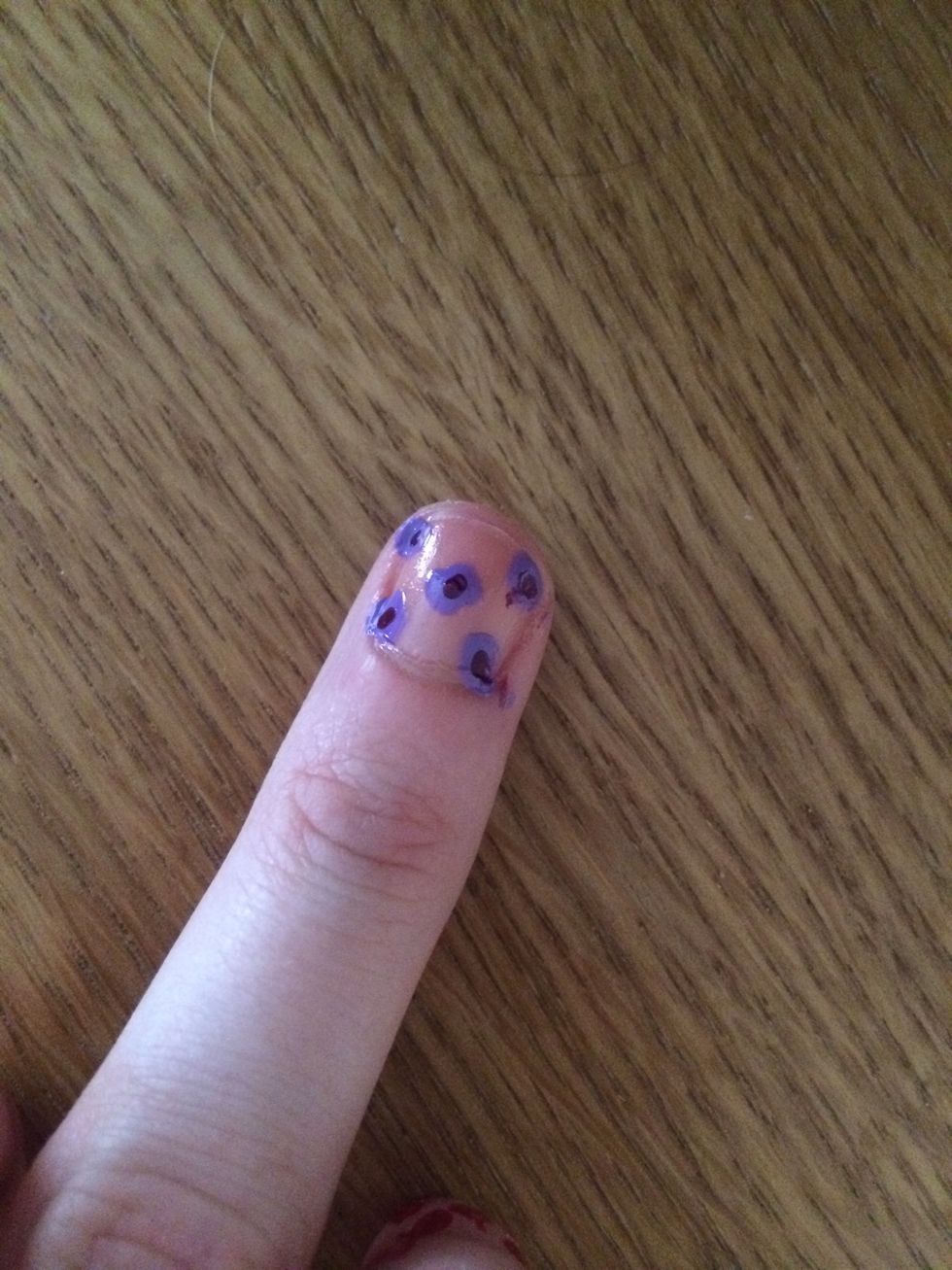 I then started by doing purple flowers. I did this by dabbing the nail brush straight onto the nail. I then used a paper clip to do the middle part of the flower.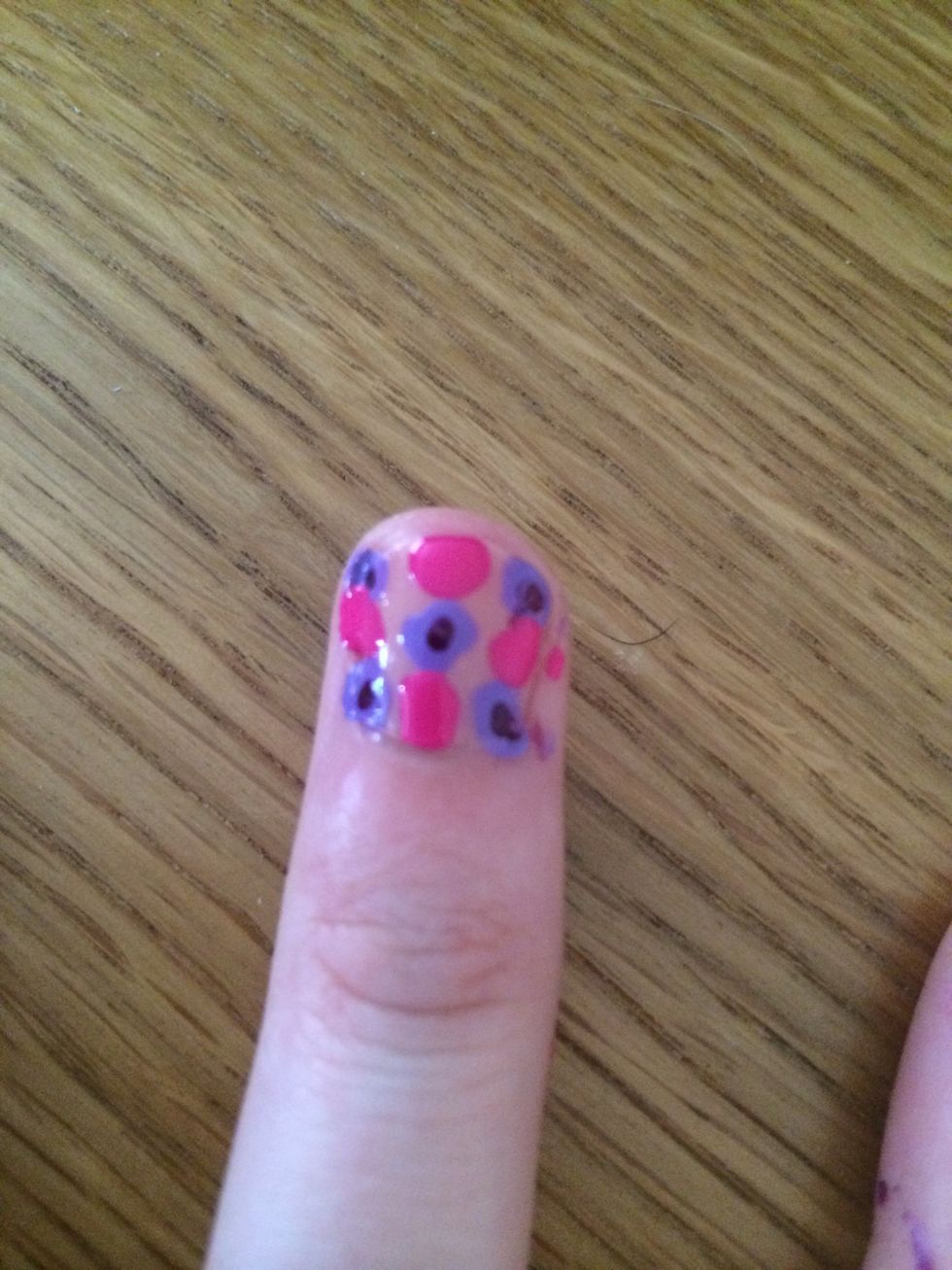 I then started doing the pink flowers. Mine look quite messy so I used a cotton swab to tidy up my nails.
If you don't have lots of colours you can always mix a colour with black or white nail varnish. I just dab some nail varnish onto kitchen foil and get mixing!!!!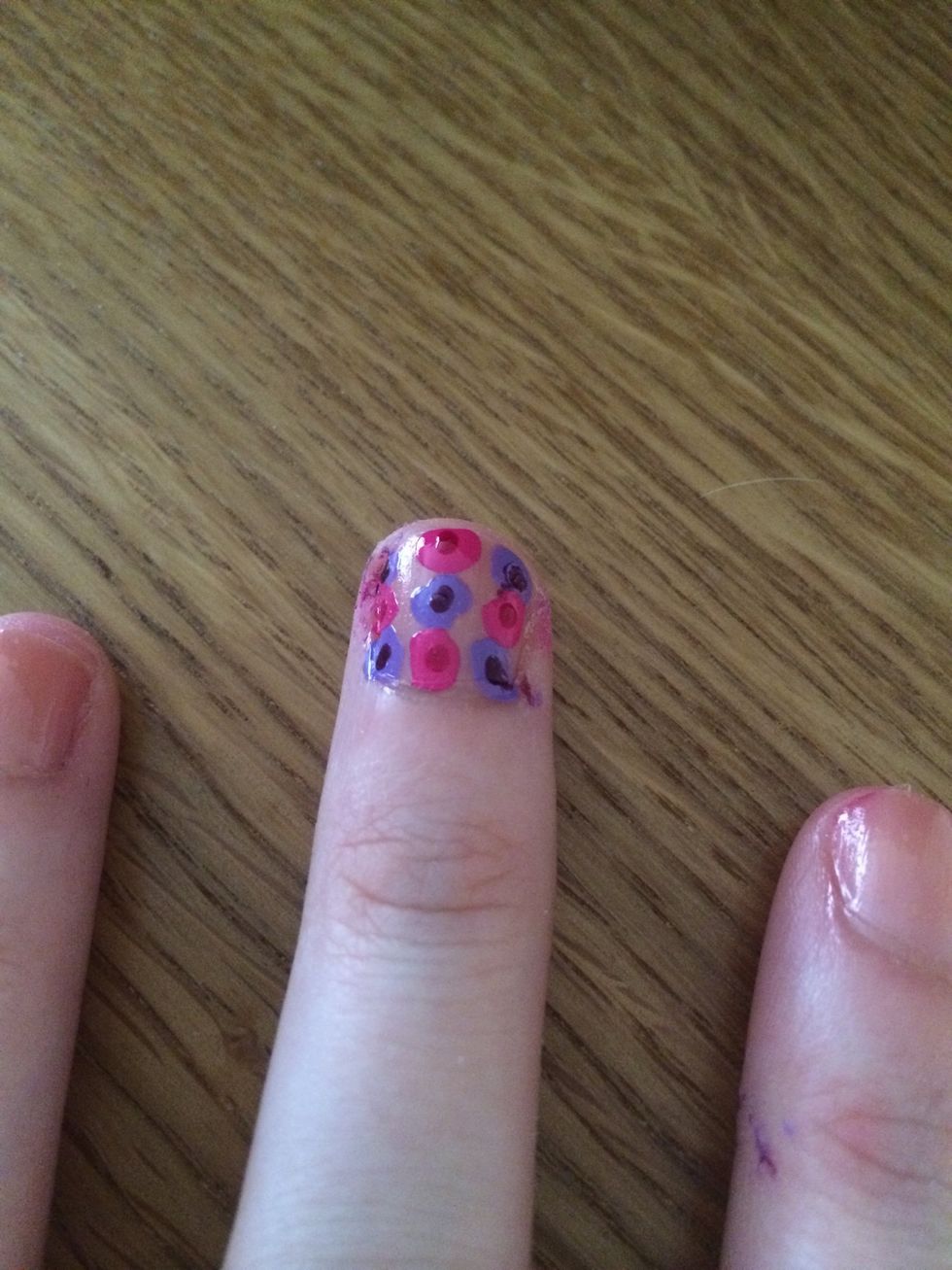 It should hopefully look something like this.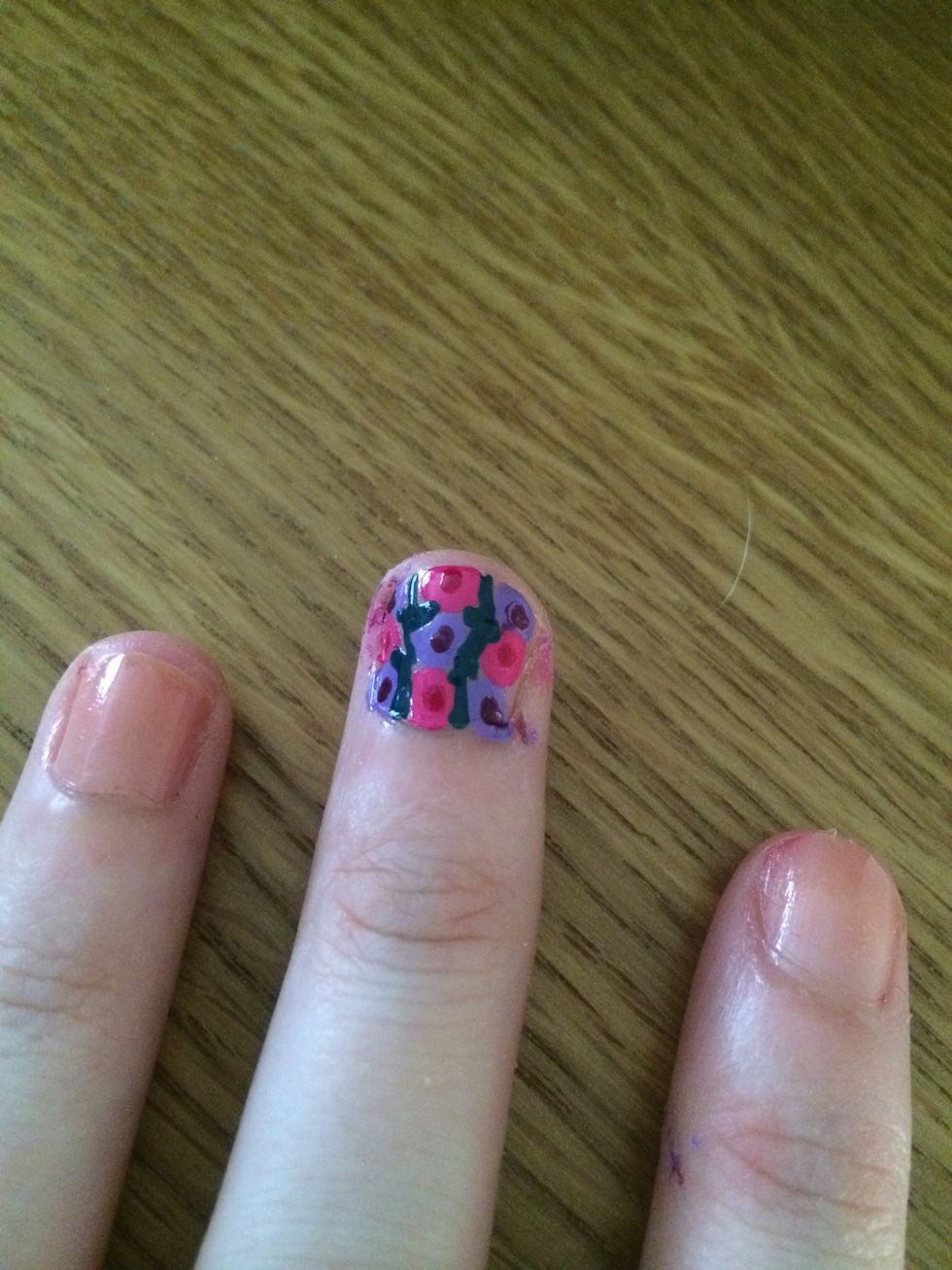 You don't have to but I filled in the gaps using a paper clip with dark green nail varnish. I think it looks good either way.
I then did the exact same process for the other nails but used orange and red on every other nail but you can do whatever you want.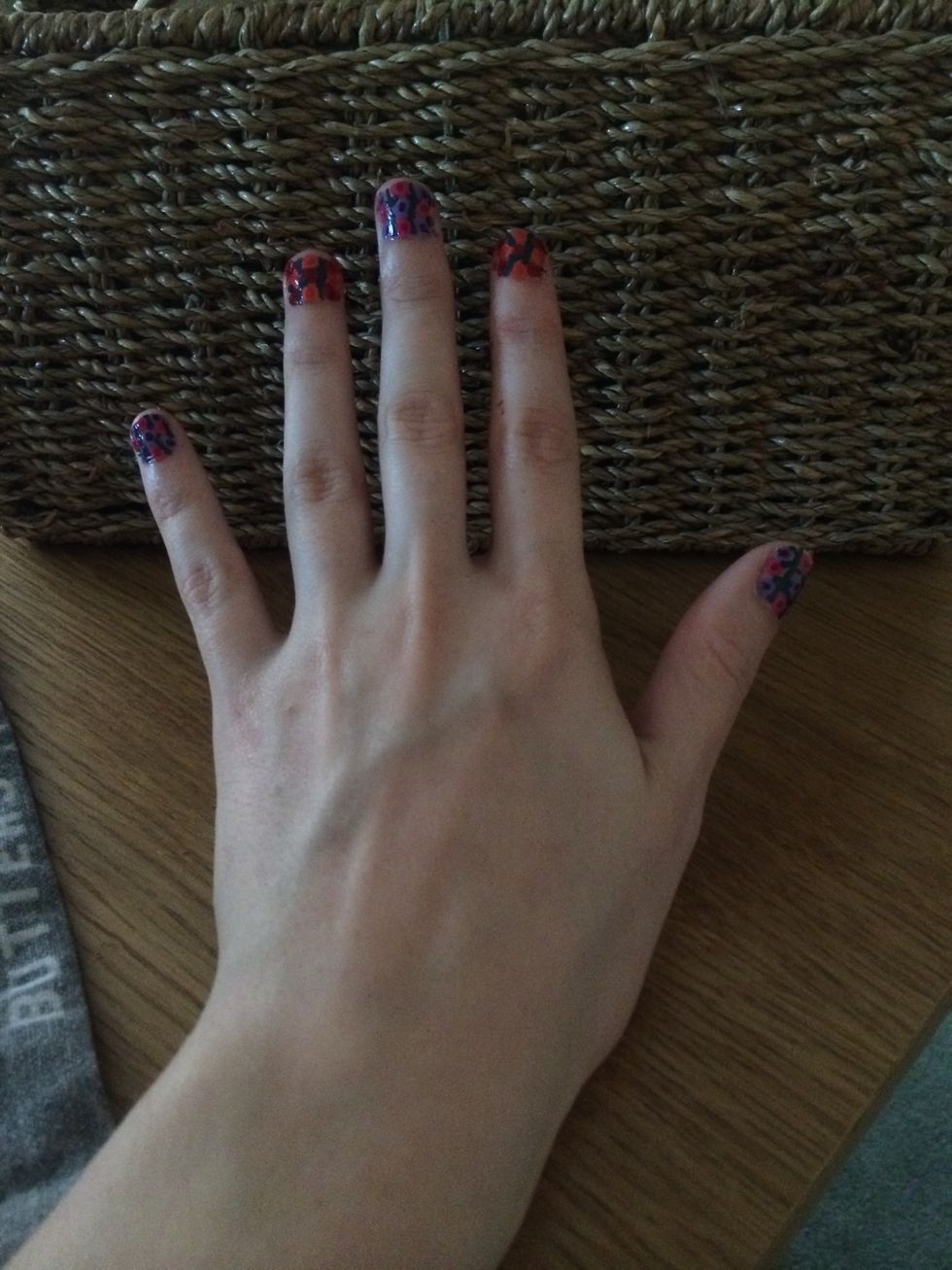 All done!!!!
Paper clips
Nail varnish of your choice
Kitchen foil