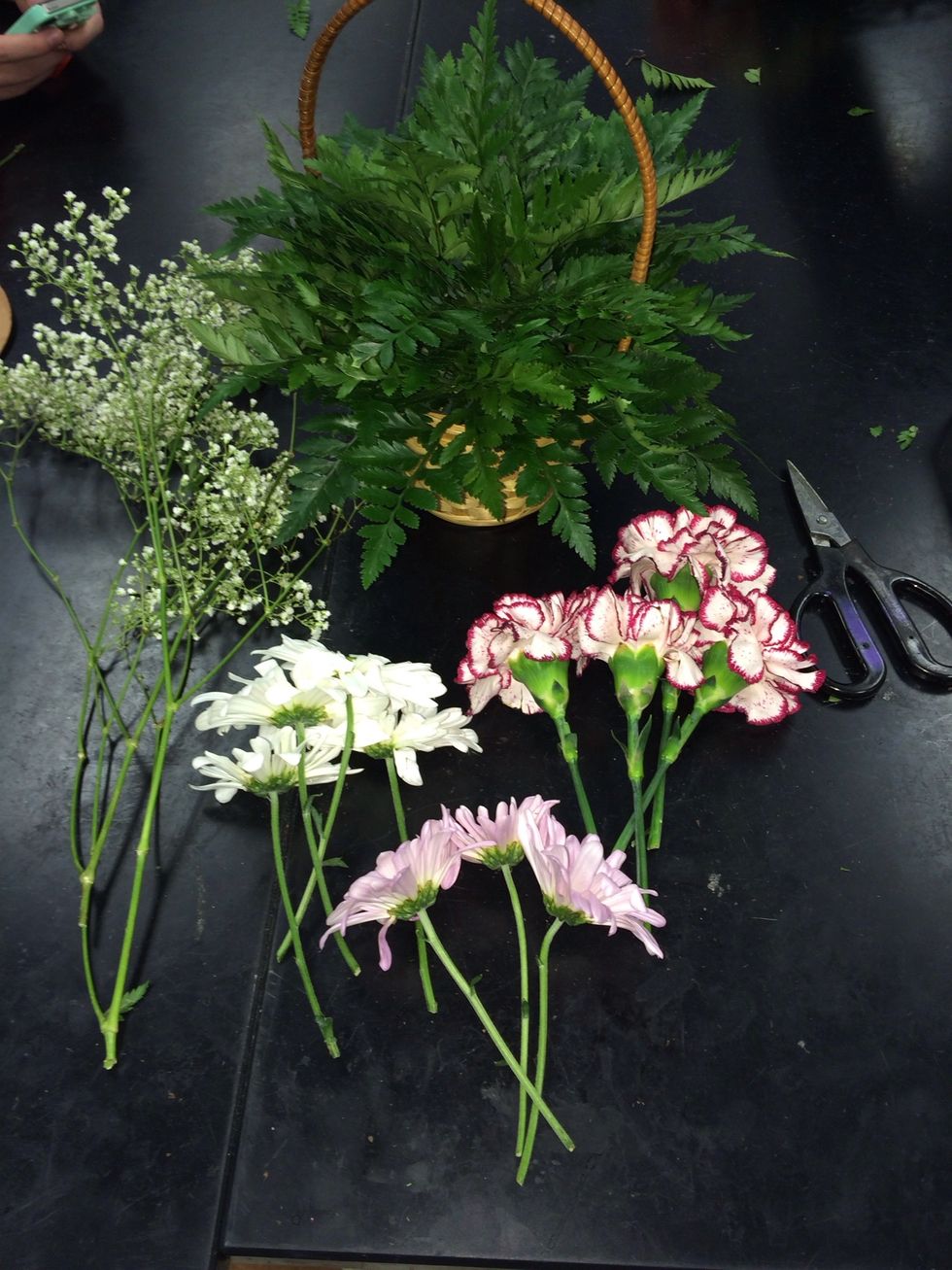 Gather your needed supply's.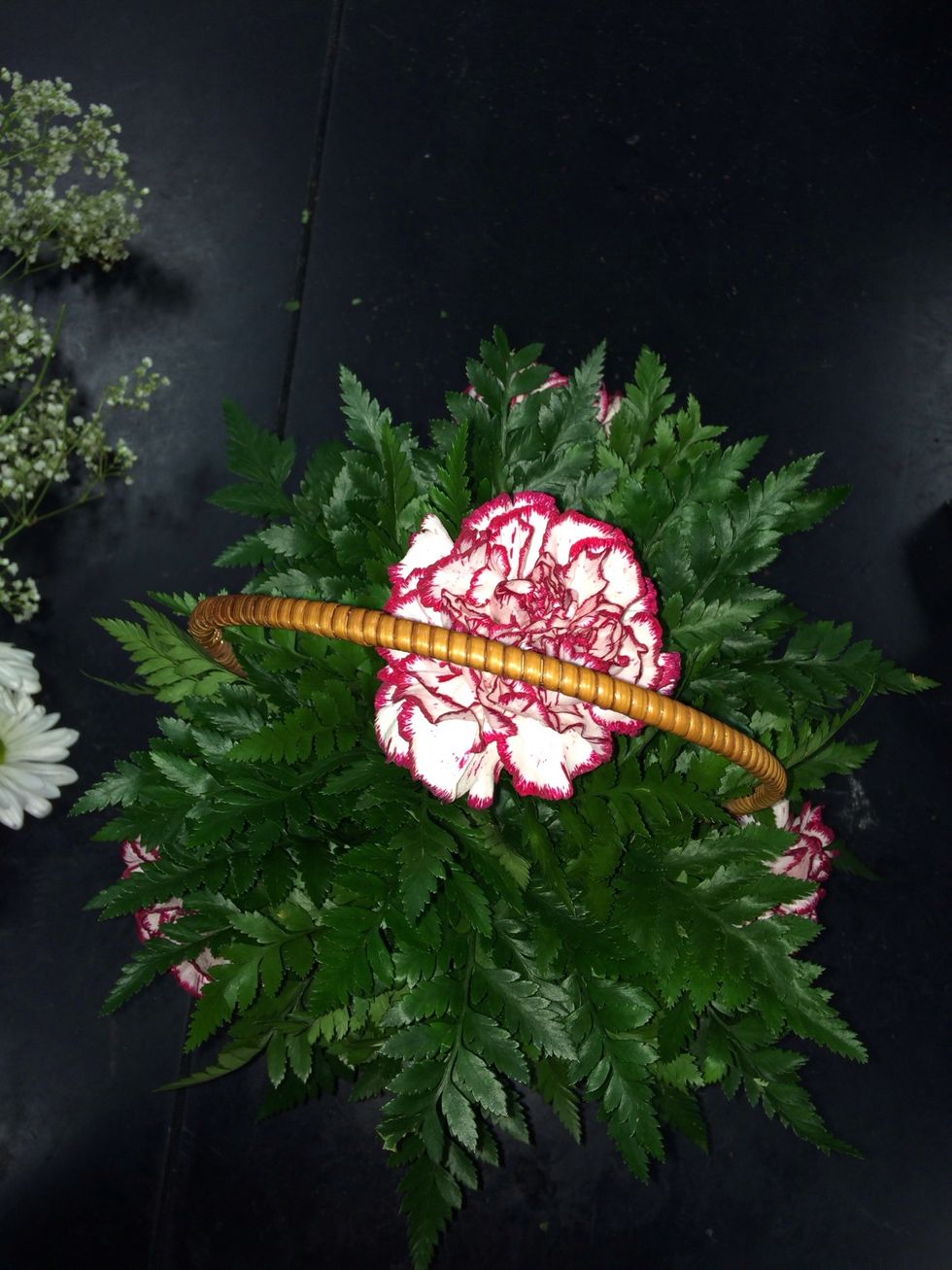 Place one carnation in the center of your basket.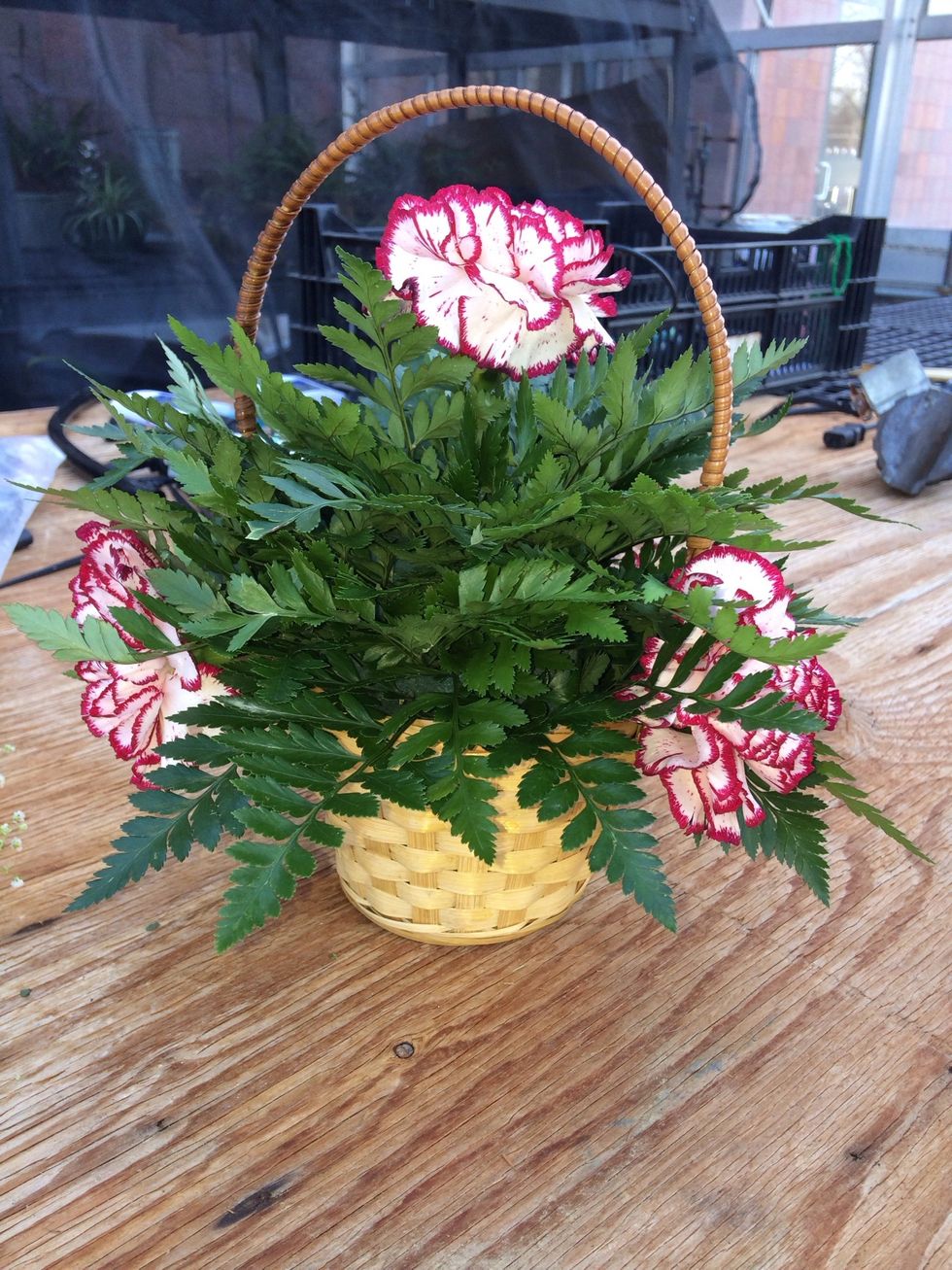 Add the 3 other carnations at the bottom creating an equal triangle form.
Next place your 3 purple daisies towards the top in between the carnations at the bottom.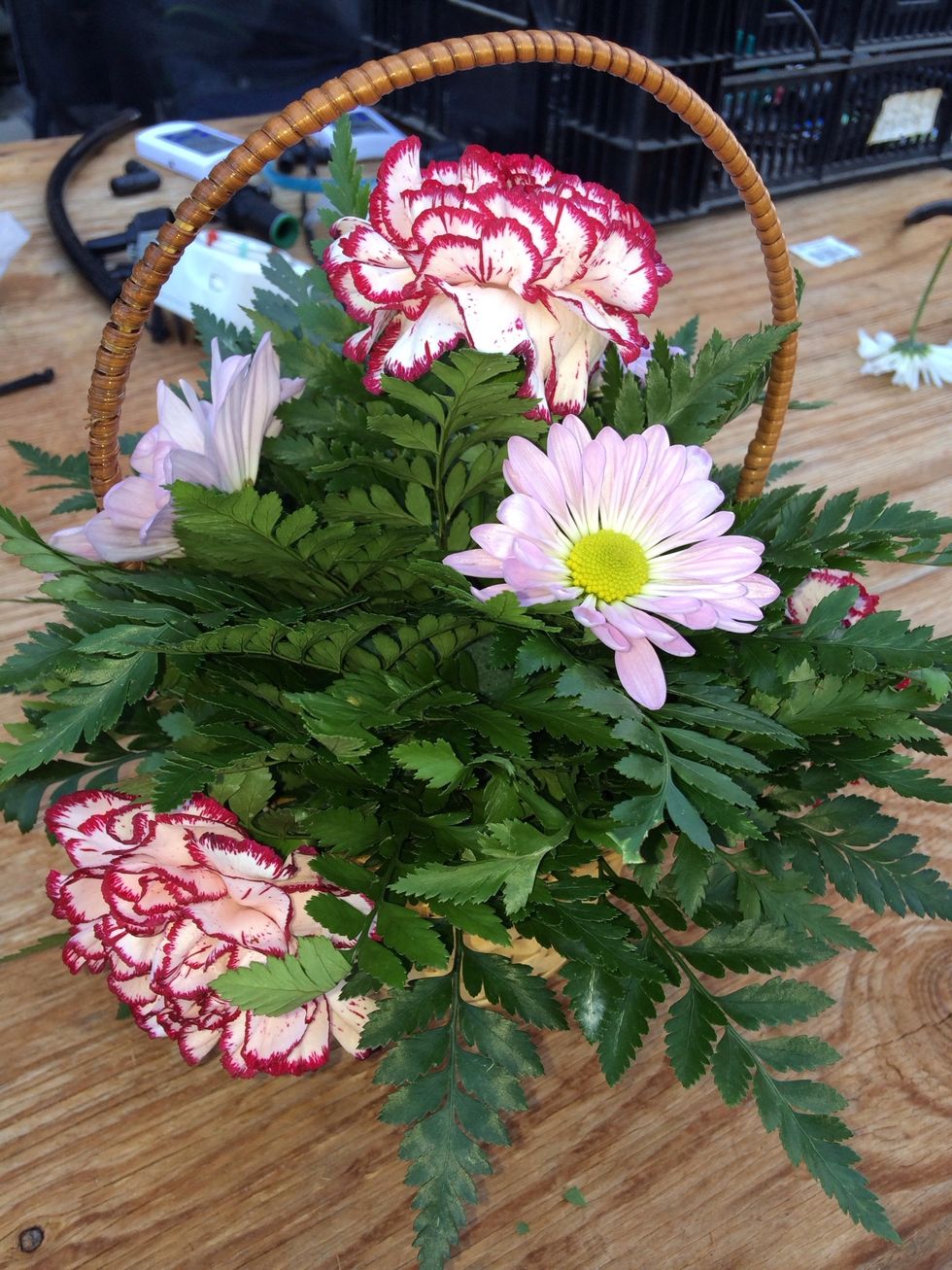 Your daisies should look like this.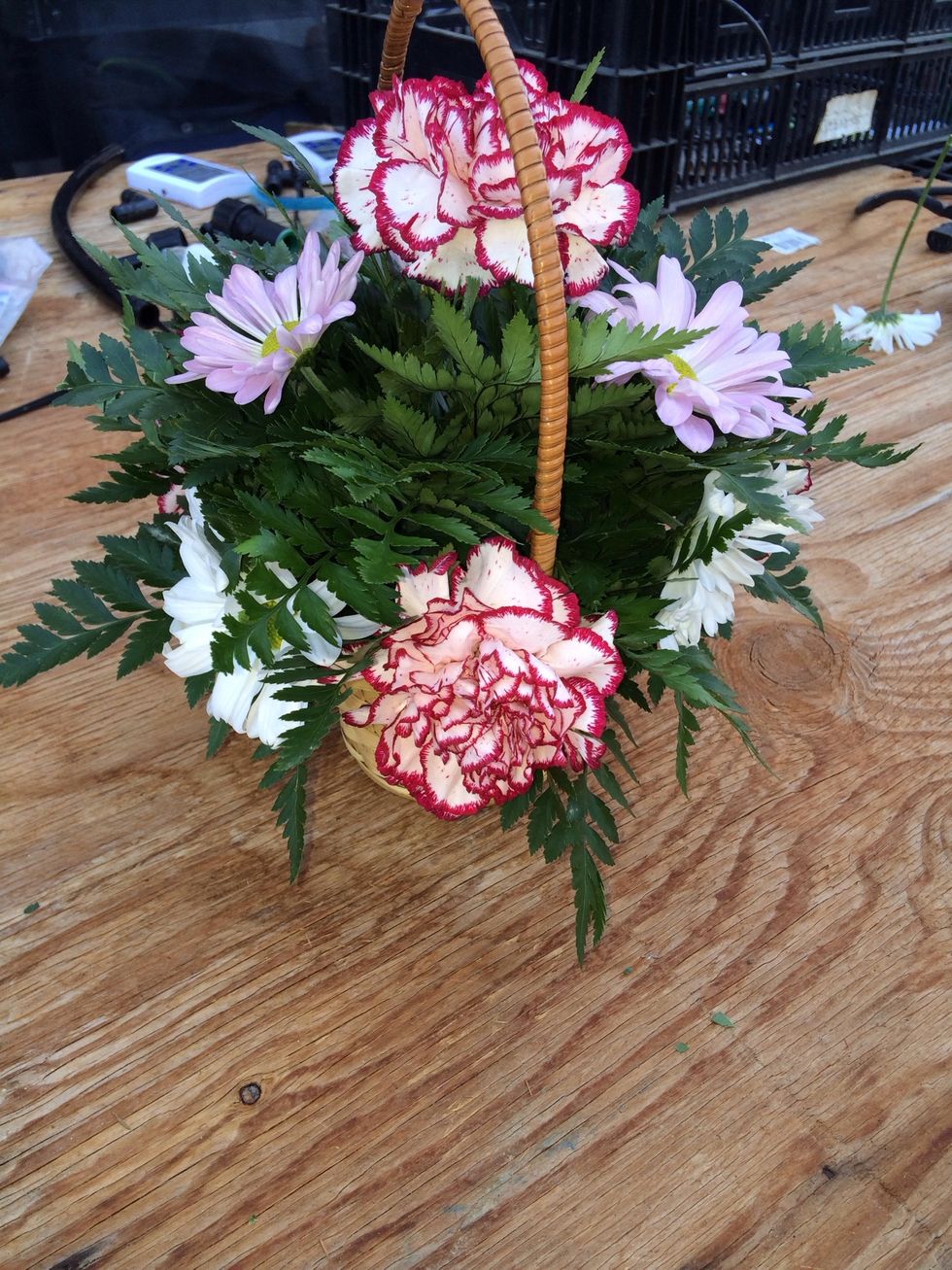 Then add the 3 white daisies just below the purple daisies and towards the carnations so your daisies create an open space.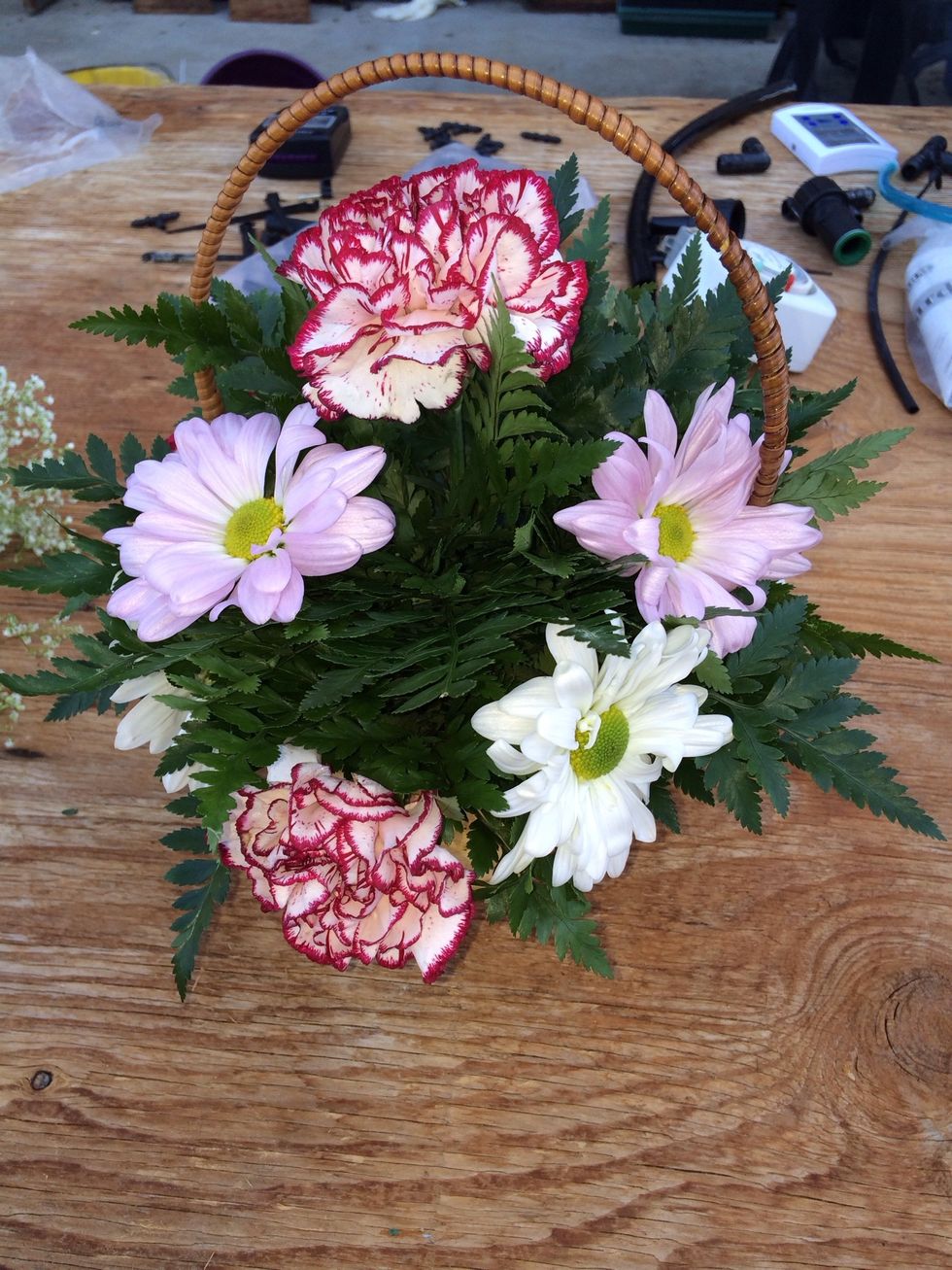 Make sure you have an open space to add filler.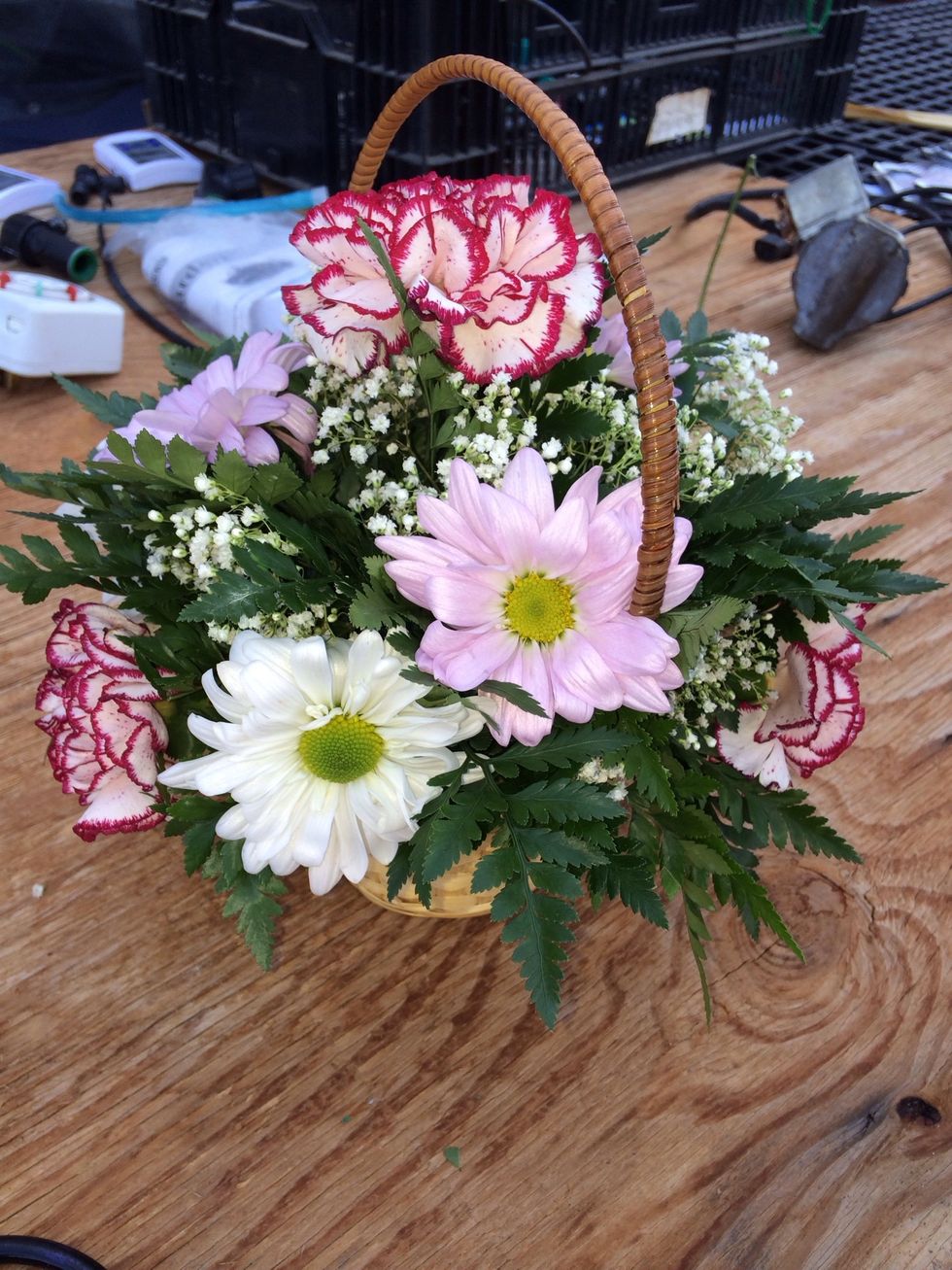 Add your filler (baby's breath) in all open spaces.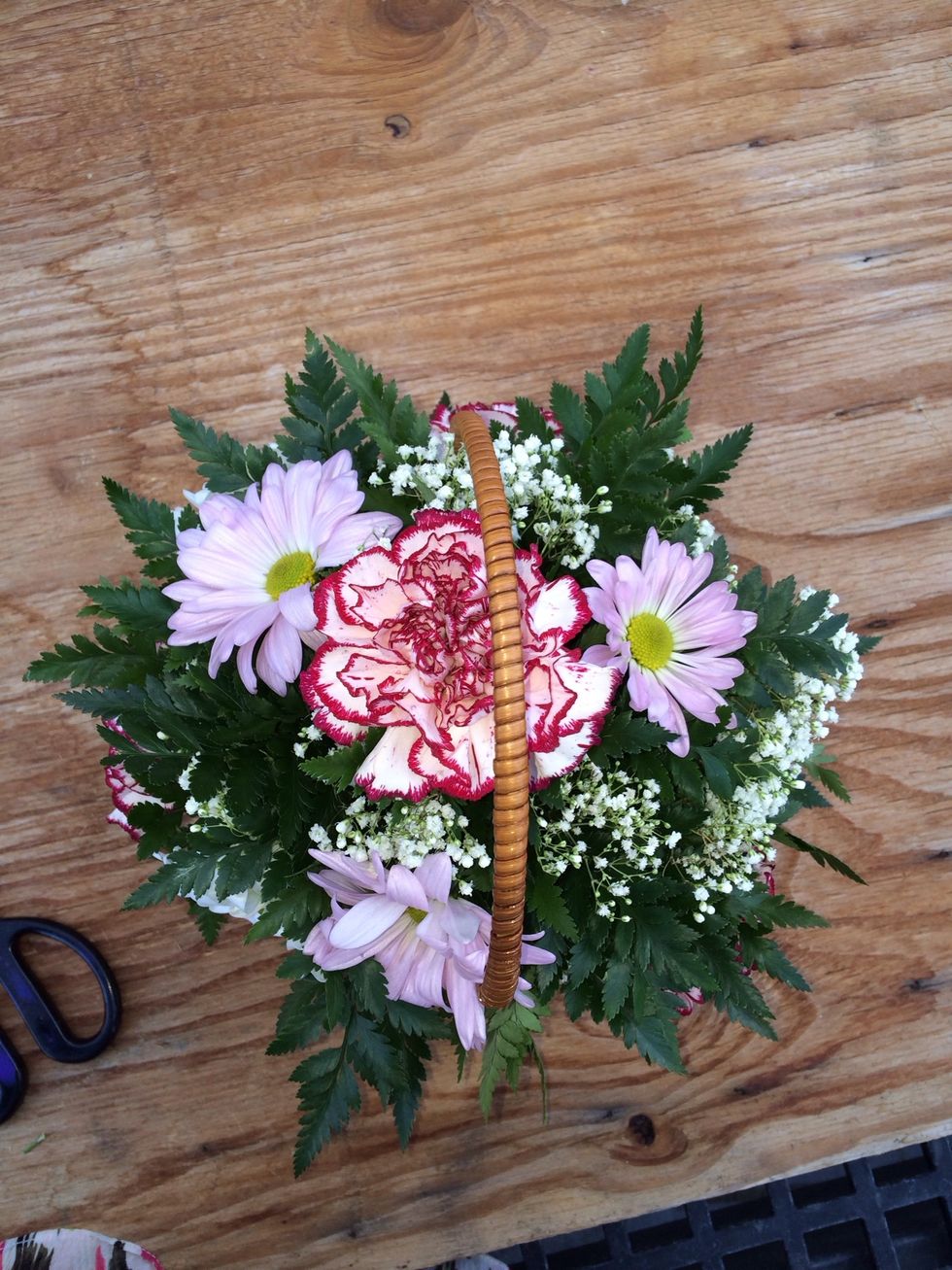 This is what it should look like from the top.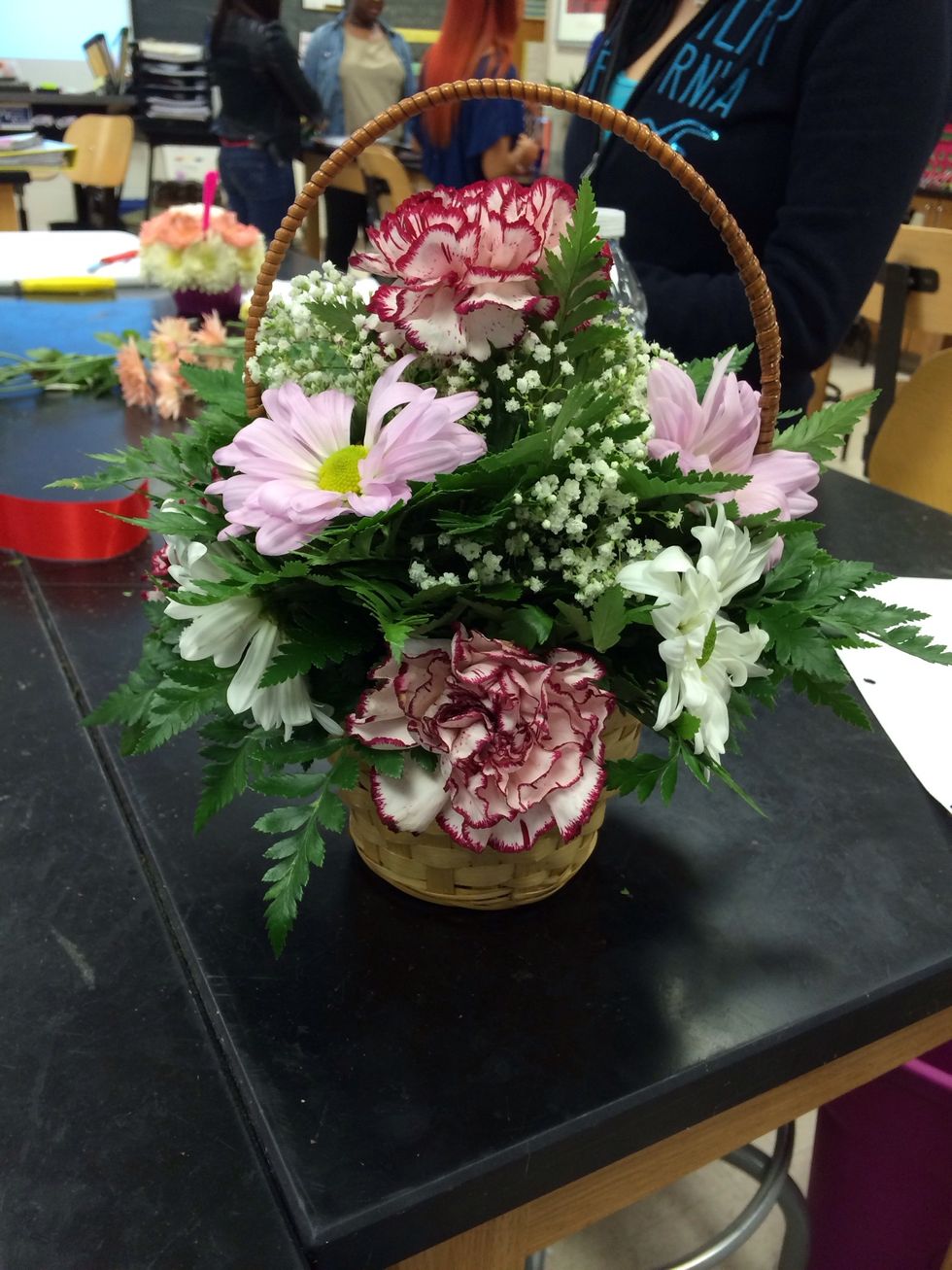 Your done!
Priorly greened basket
4.0 Spring colored carnations
3.0 Purple daisies
3.0 White daisies
1.0bnch Of baby's breath
Shears