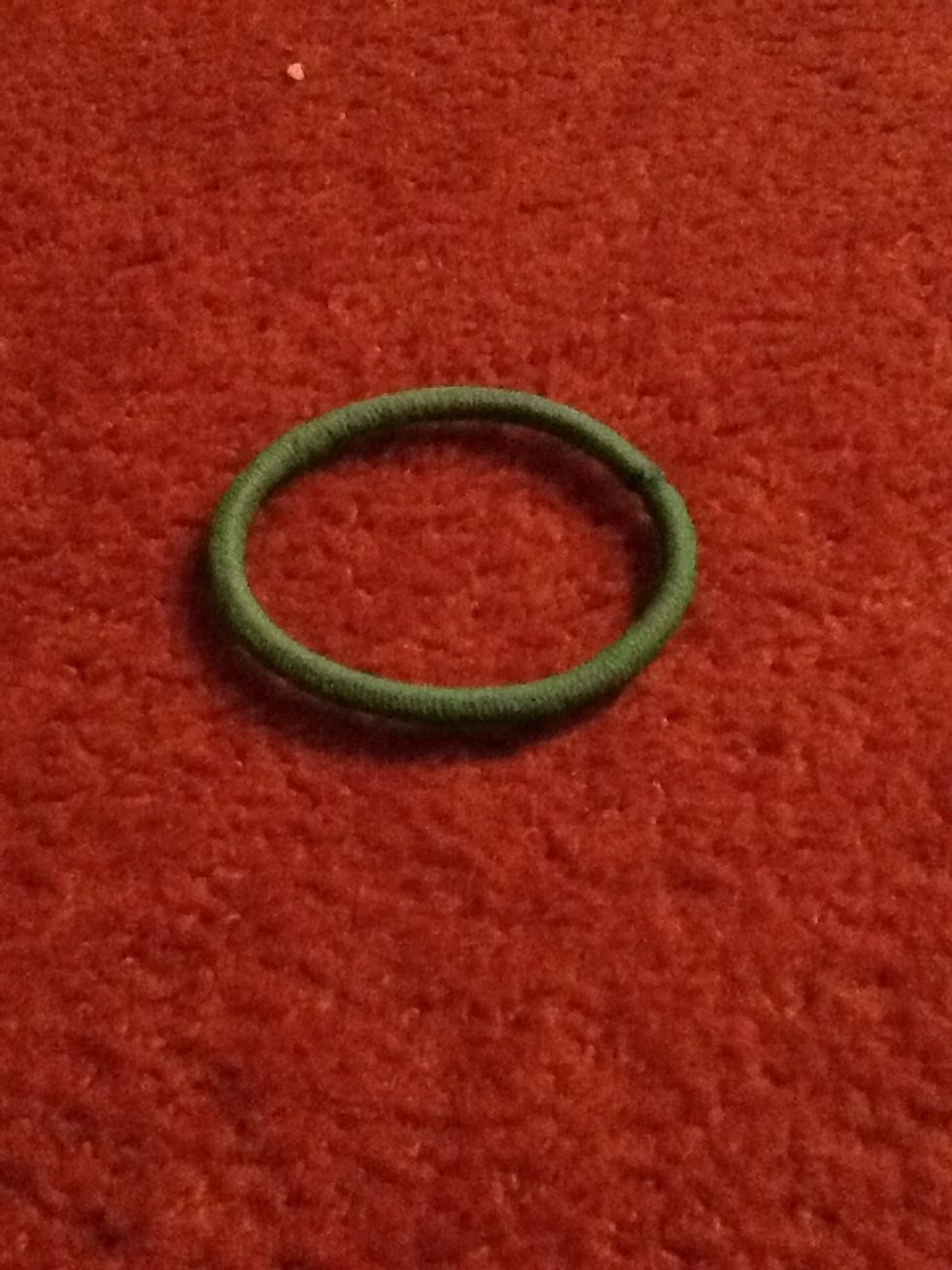 This is a magical object called....a bobble!!
Take it between your thumb and next finger.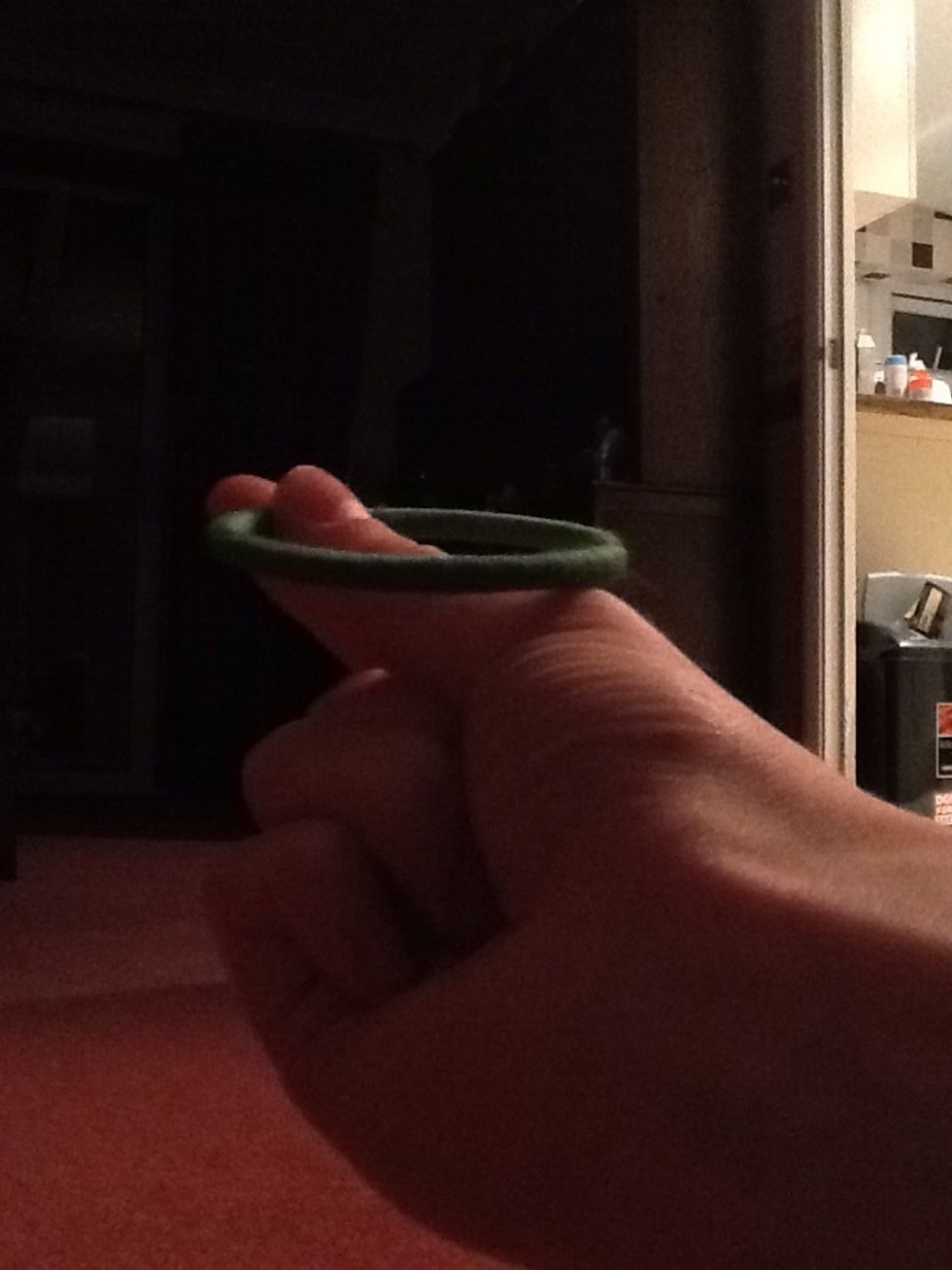 Curl up your fingers and turn your palm to face upwards (nearly there) !!!
Hook your other index finger through the bobble and let your thumb nail face the ceiling. Pull tight!!!
Then release and let it fly!!! Have fun!!!
Hair bobble or elastic band
Fingers(preferably attached to hands)