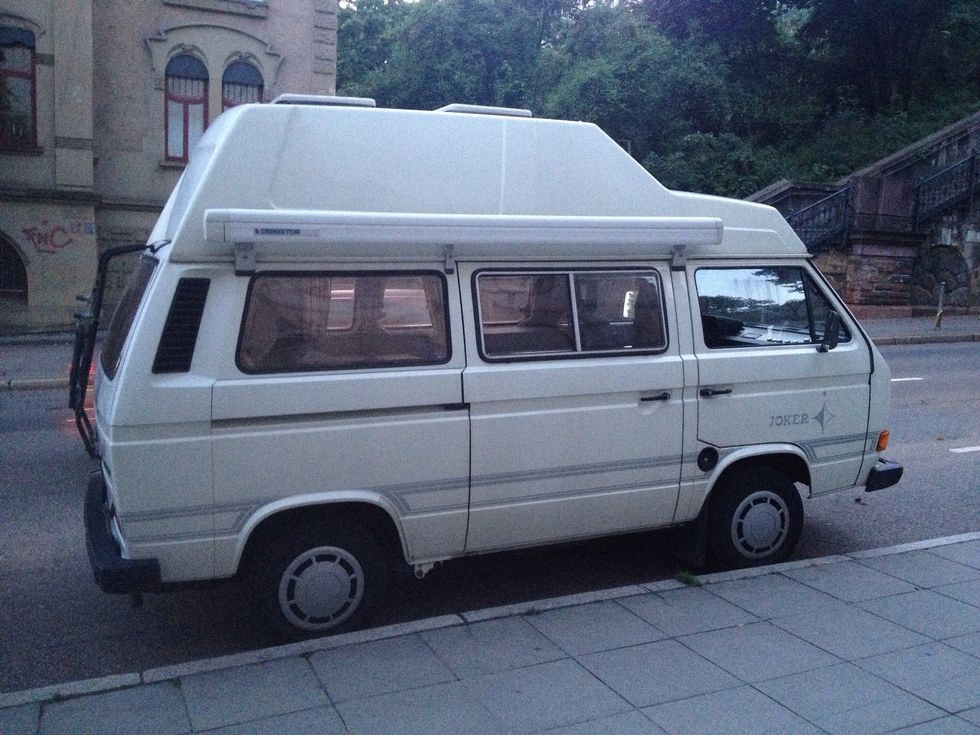 If you are the proud owner of a Volkswagen T3 Joker Camper Van with a roof top and you care for your vehicle, this snapguide is for you.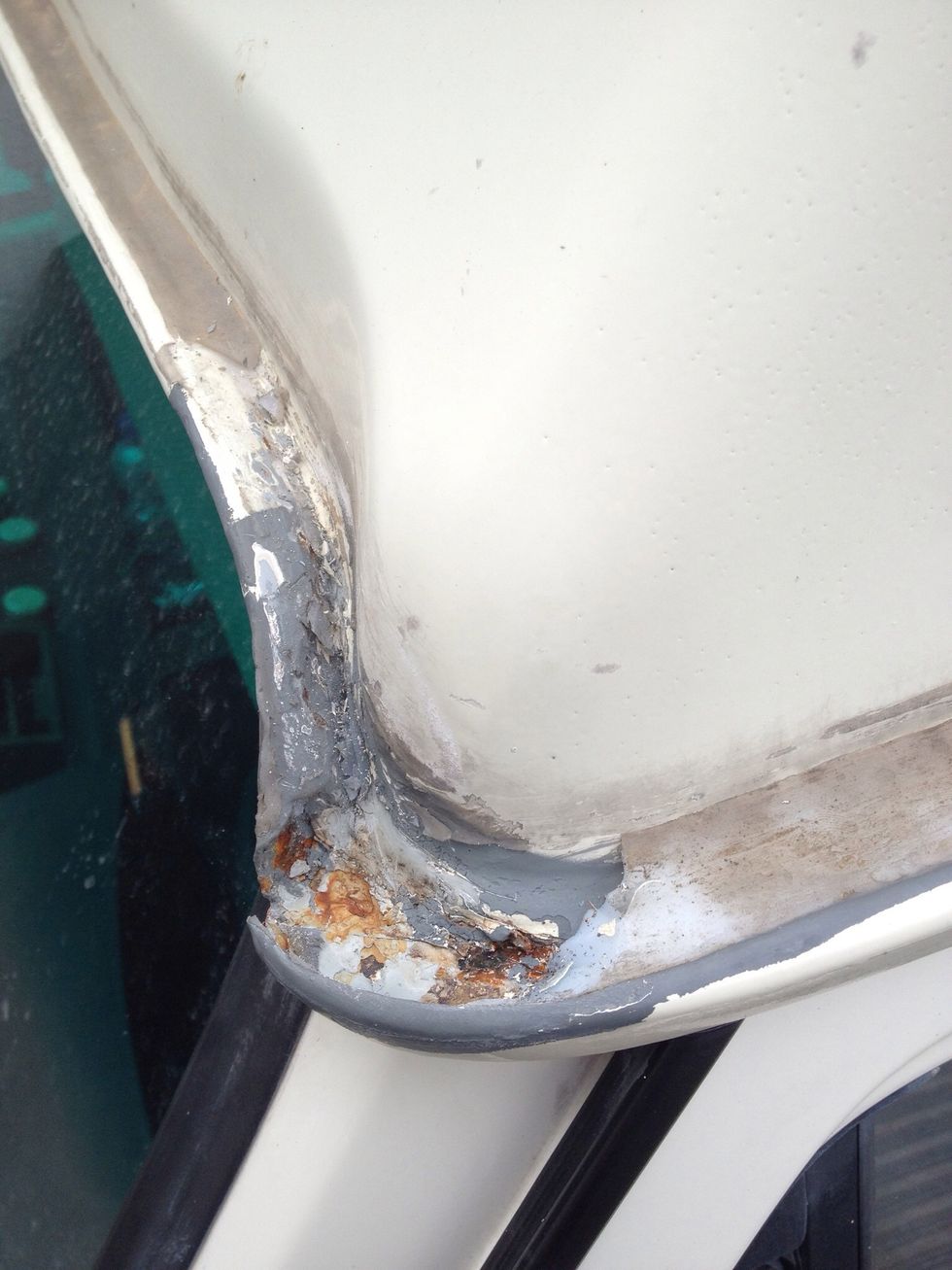 Take a look at the drip rail of your van. If you haven't owned it for the past 10 years, chances are that it is filled with silicone to cover rust. Peel it off and look below.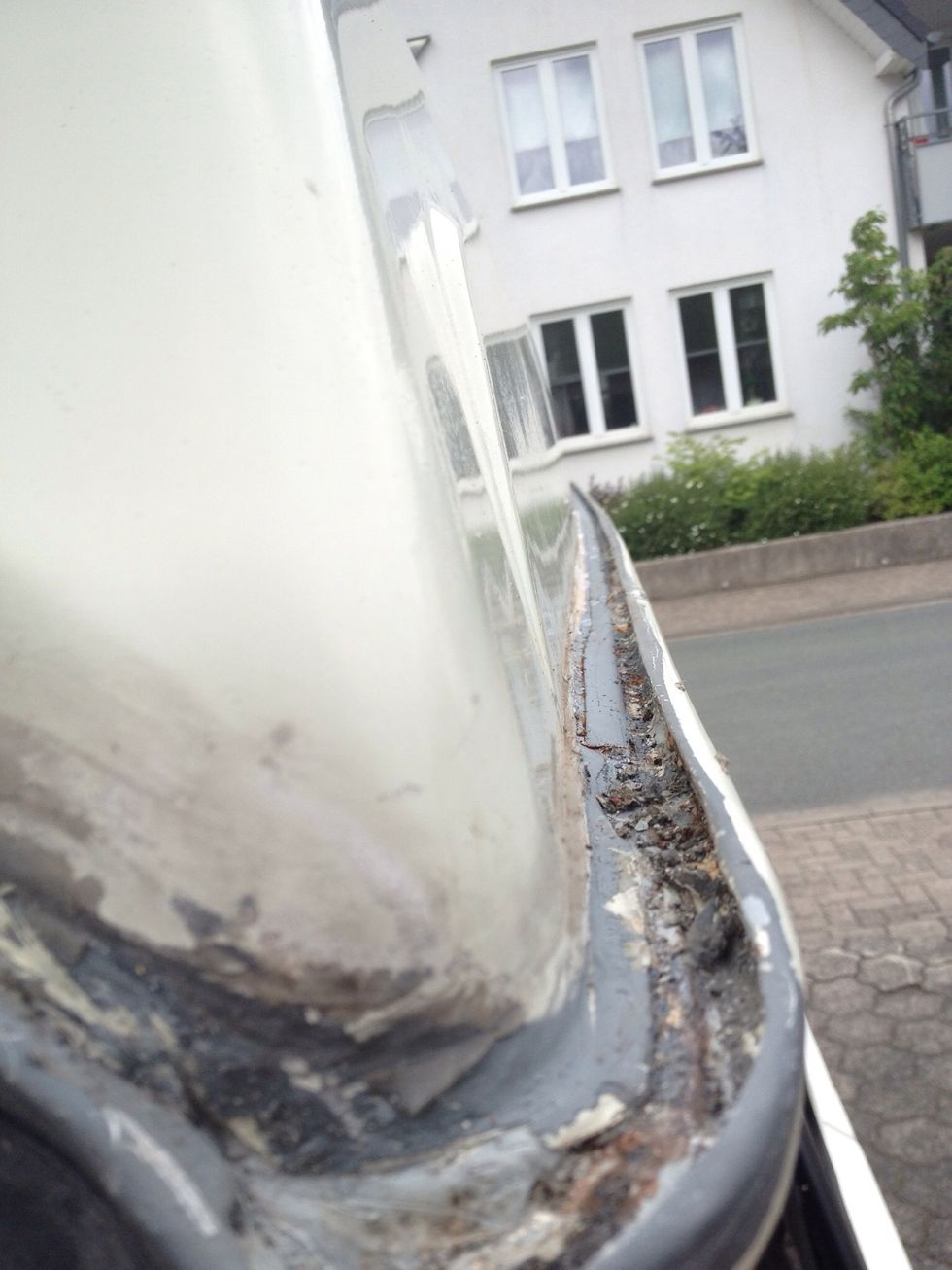 Peel off all silicone or whatever else somebody thought might be a good idea to apply to cover rust. The rust comes from the inside. There is no shortcut to fix this but to take off the roof.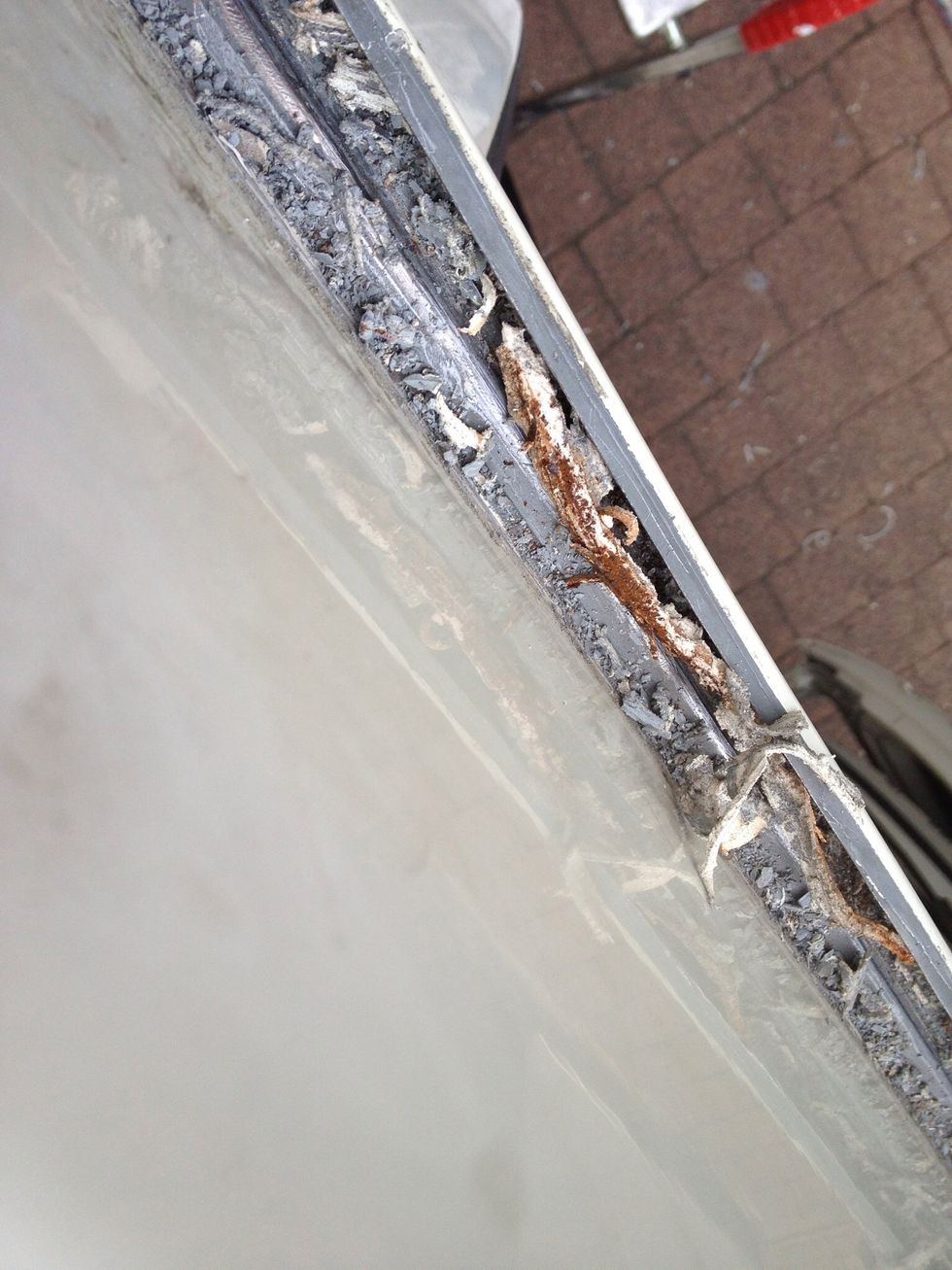 Use a screwdriver and don't be shy.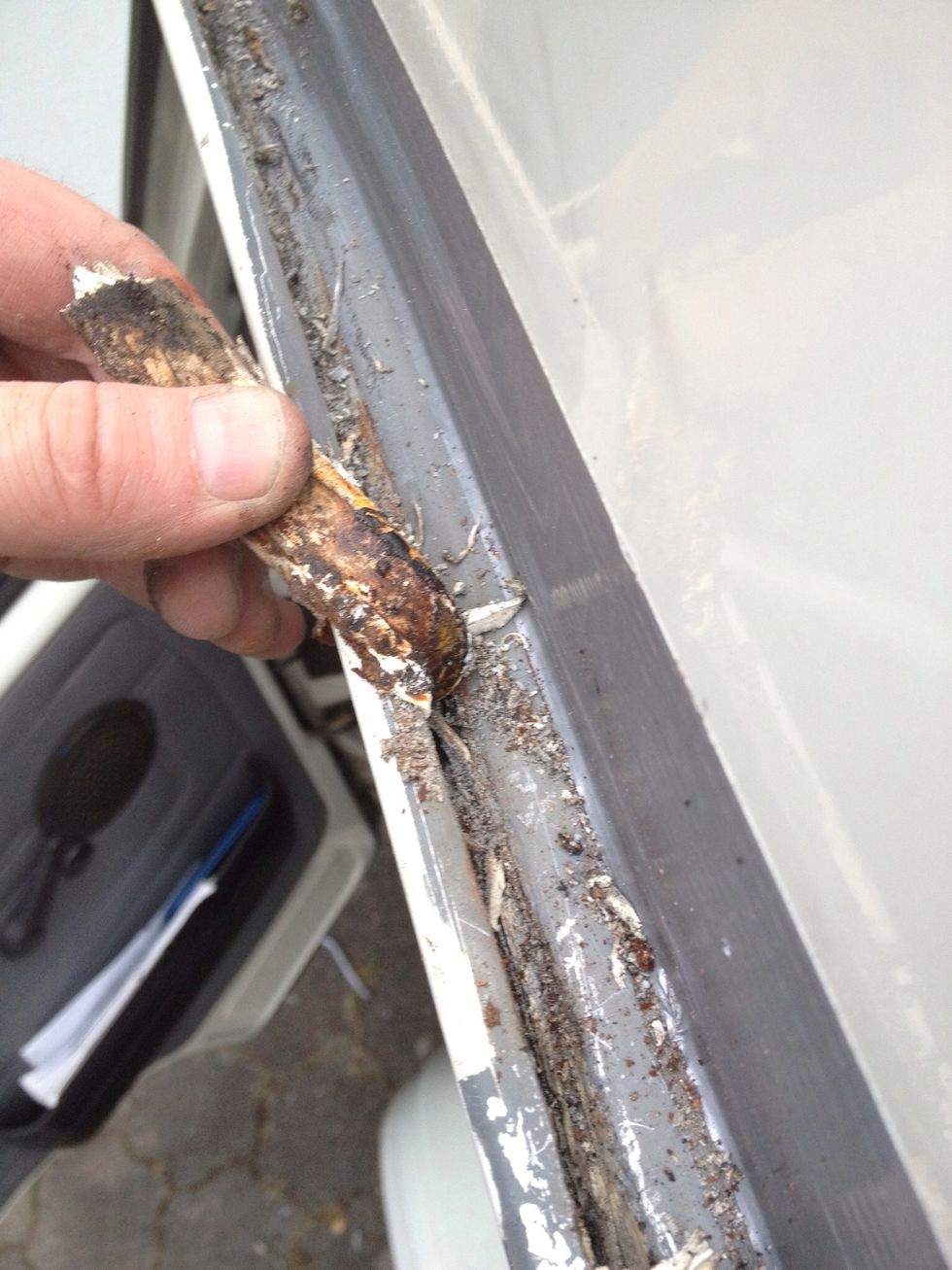 Rust comes from the inside. The reason: insulation with glasswool. If you cooked/ slept inside without ventilation, steam condensed on the inside of the roof and dropped on the car's body.
You will also find a hard white polymere, used by the manufacturer to glue the roof top to the car. These little friends will help you get it out but be careful not to damage the roof.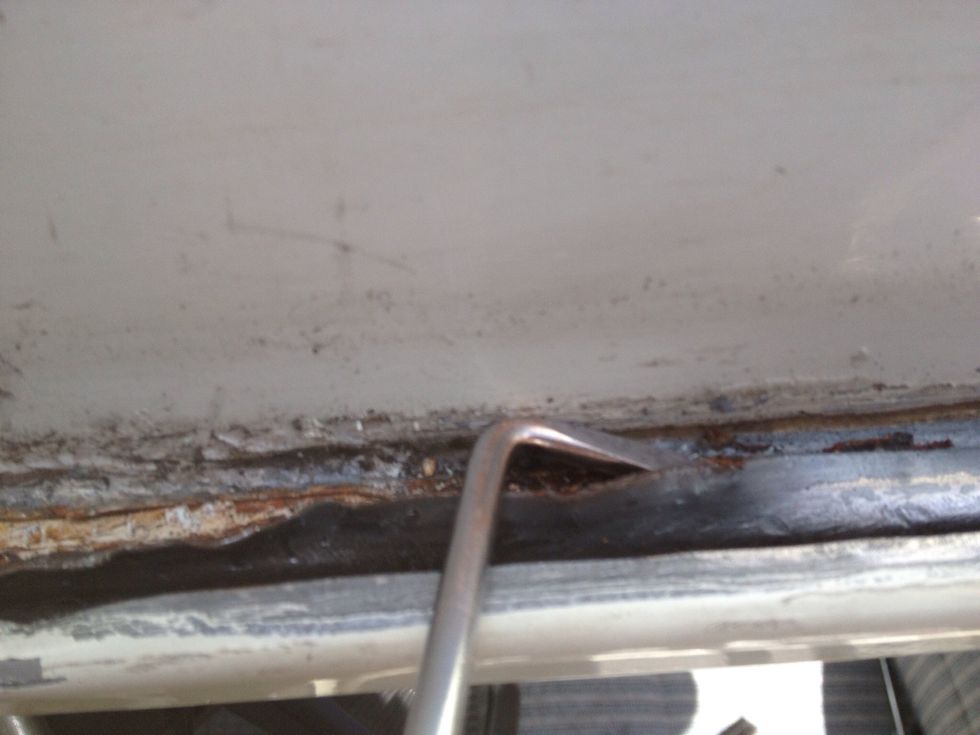 I have no idea what this tool is called. It looks like a bent over screwdriver. There is a metal "lip" that you need to bend over to free the rim of the roof, that is secured by it.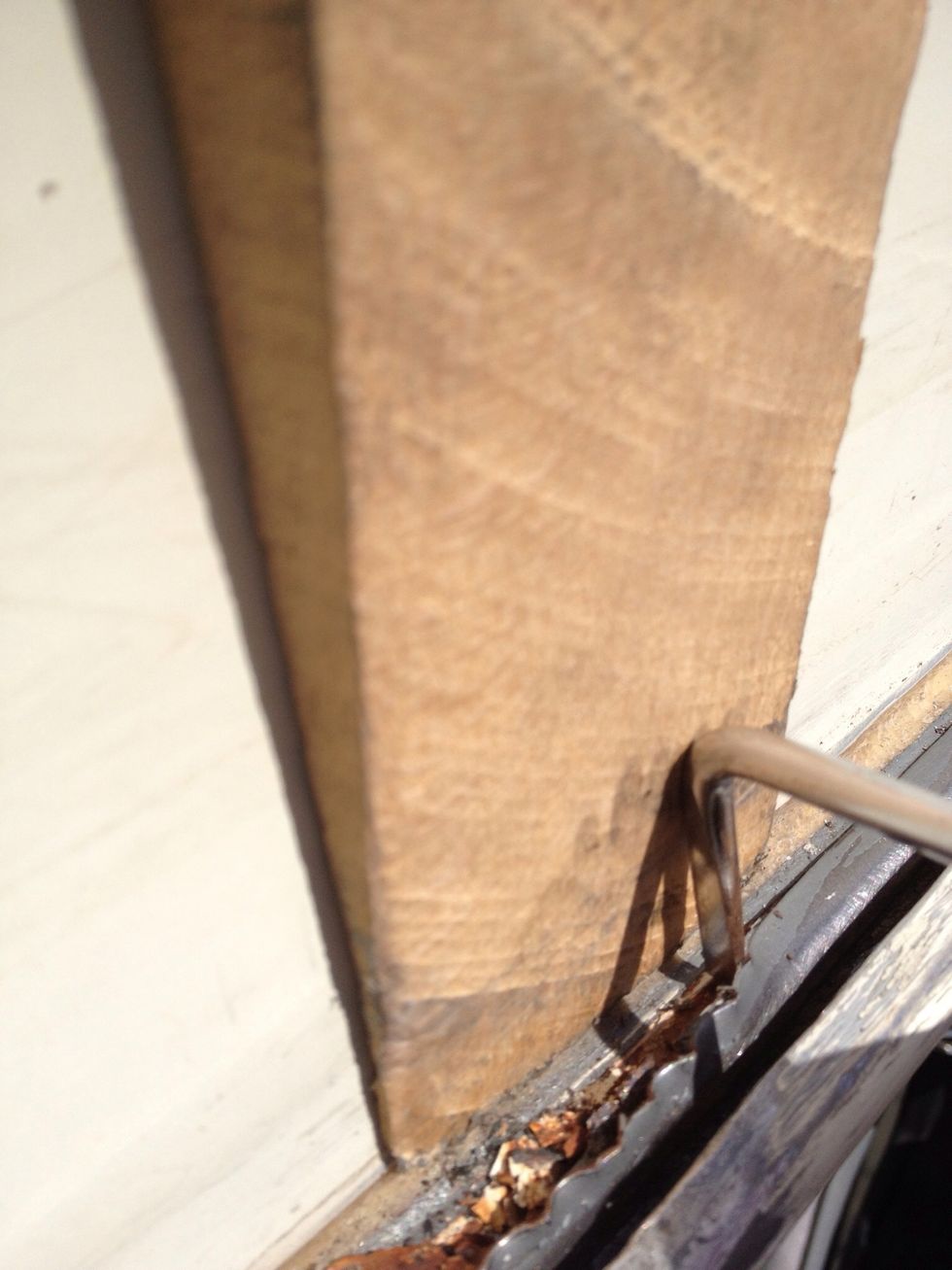 Use a piece of wood to keep your roof clear of damage and give your screwdriver some more leverage when you go inch by inch around the car.
Drill out the blanks in the back part of the car.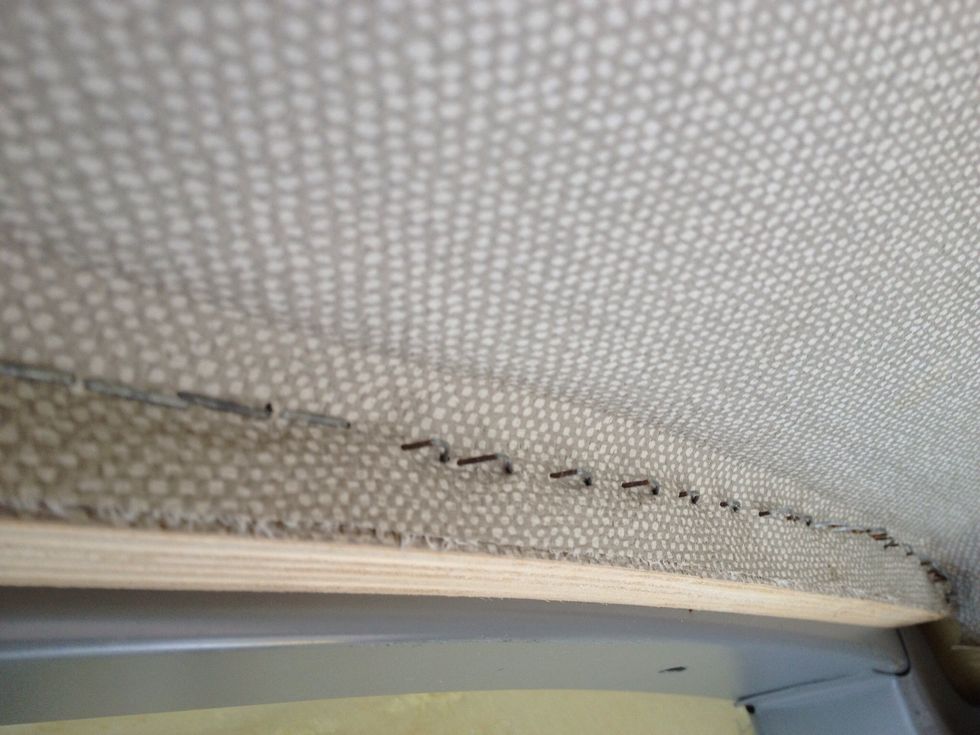 On the inside, remove all headlining carefully so you can remount it later.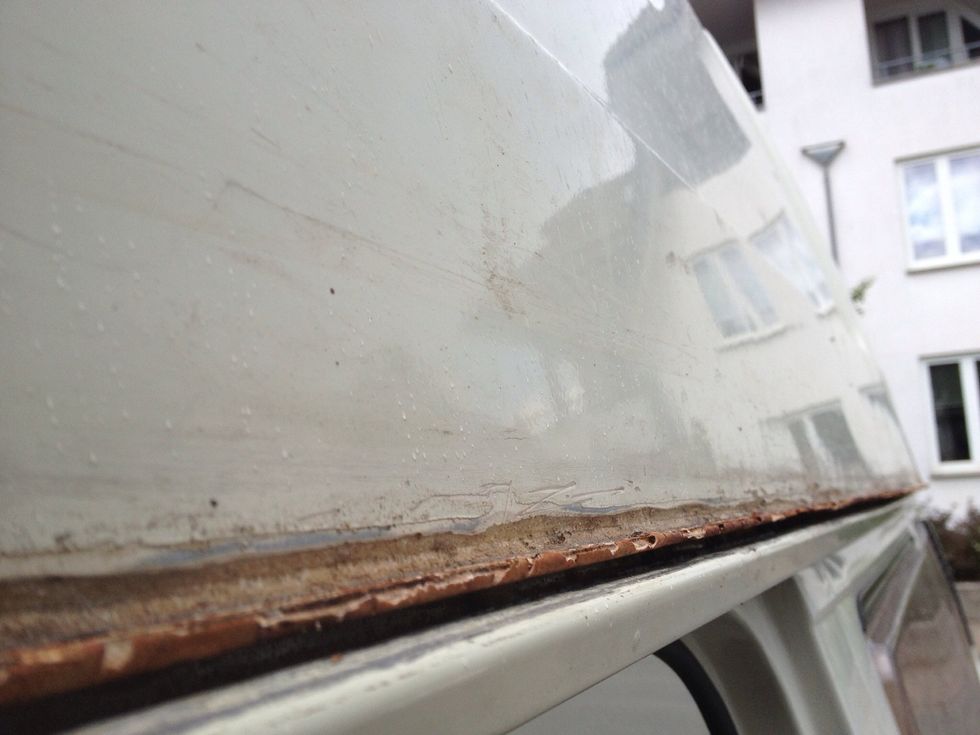 Give your roof a few punches with your flat hand and it will pop out of its position. Apply force but be gentle.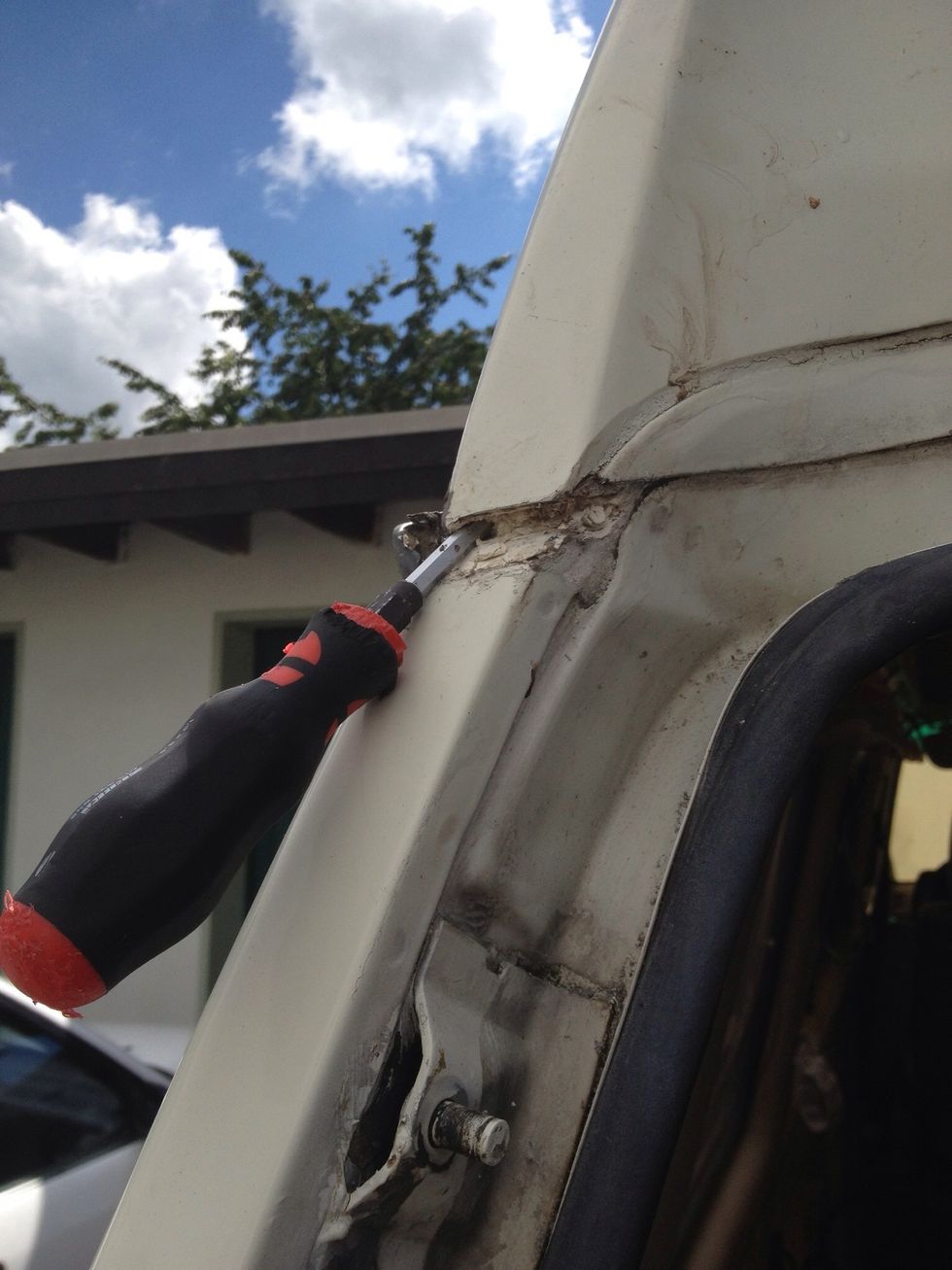 In the back of the car you will probably find a lot of polymere. I used a screwdriver to punch many holes in it to release the roof from the van's body.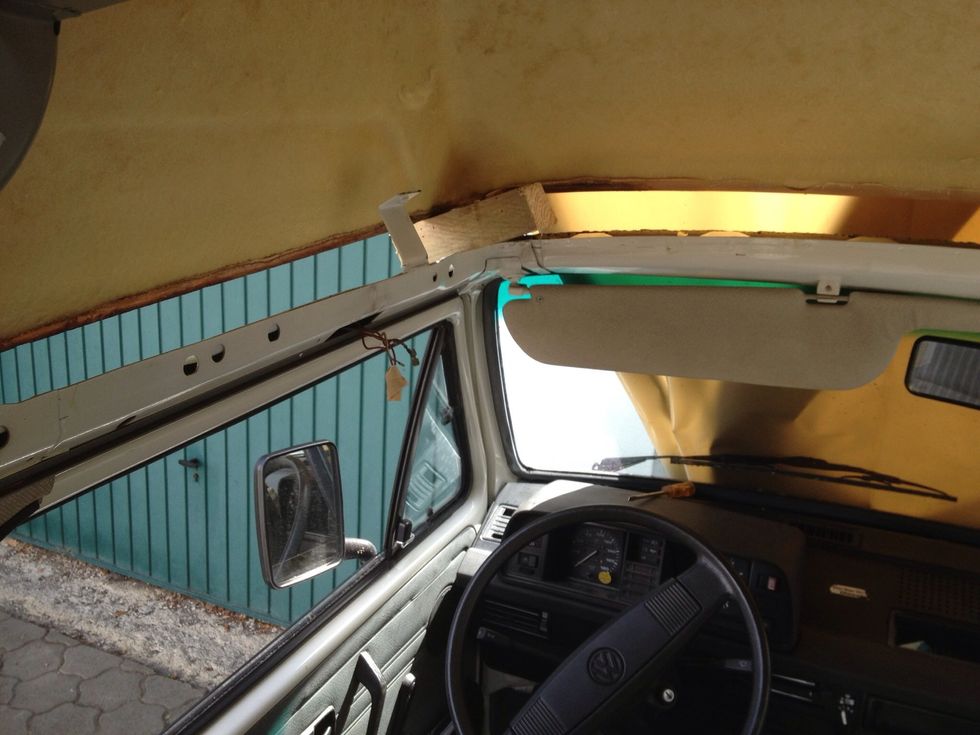 You will now be able to pop the roof out of its front position.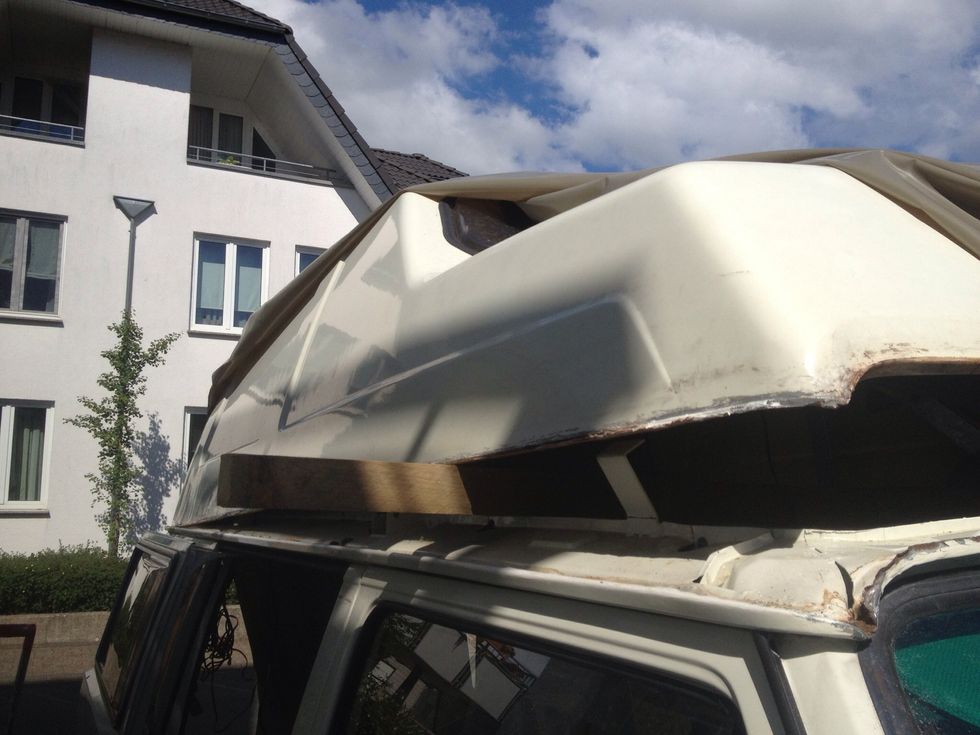 Use roof battens to kere the roof in an uplift position. Be careful not to damage it, especially the part that was glued to the car.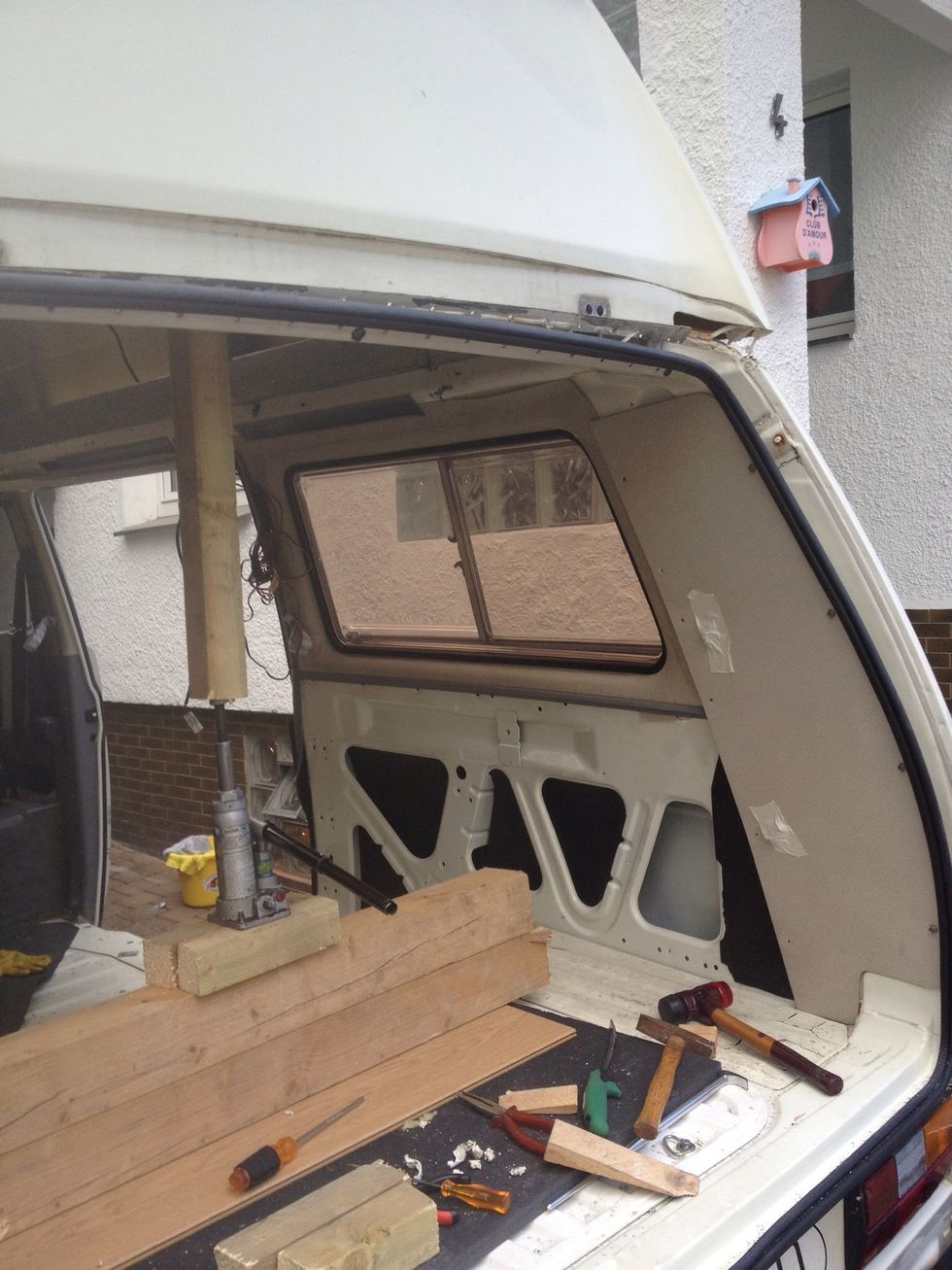 In the back you will need to use significant force to convince the roof to let go of the car. I used a car-jack.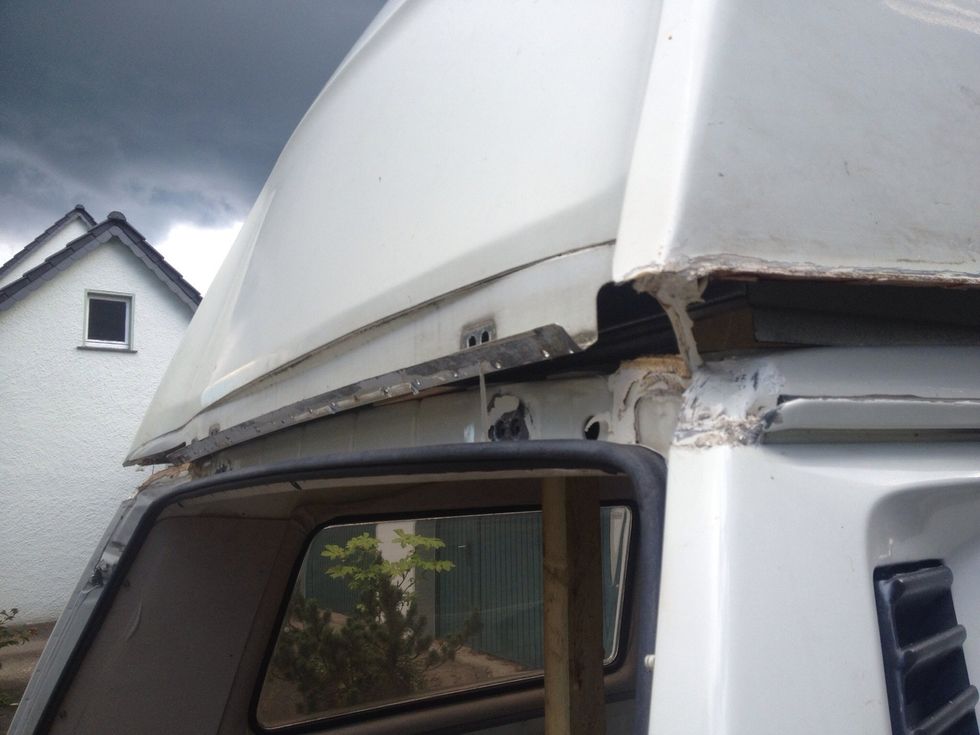 Hang loose.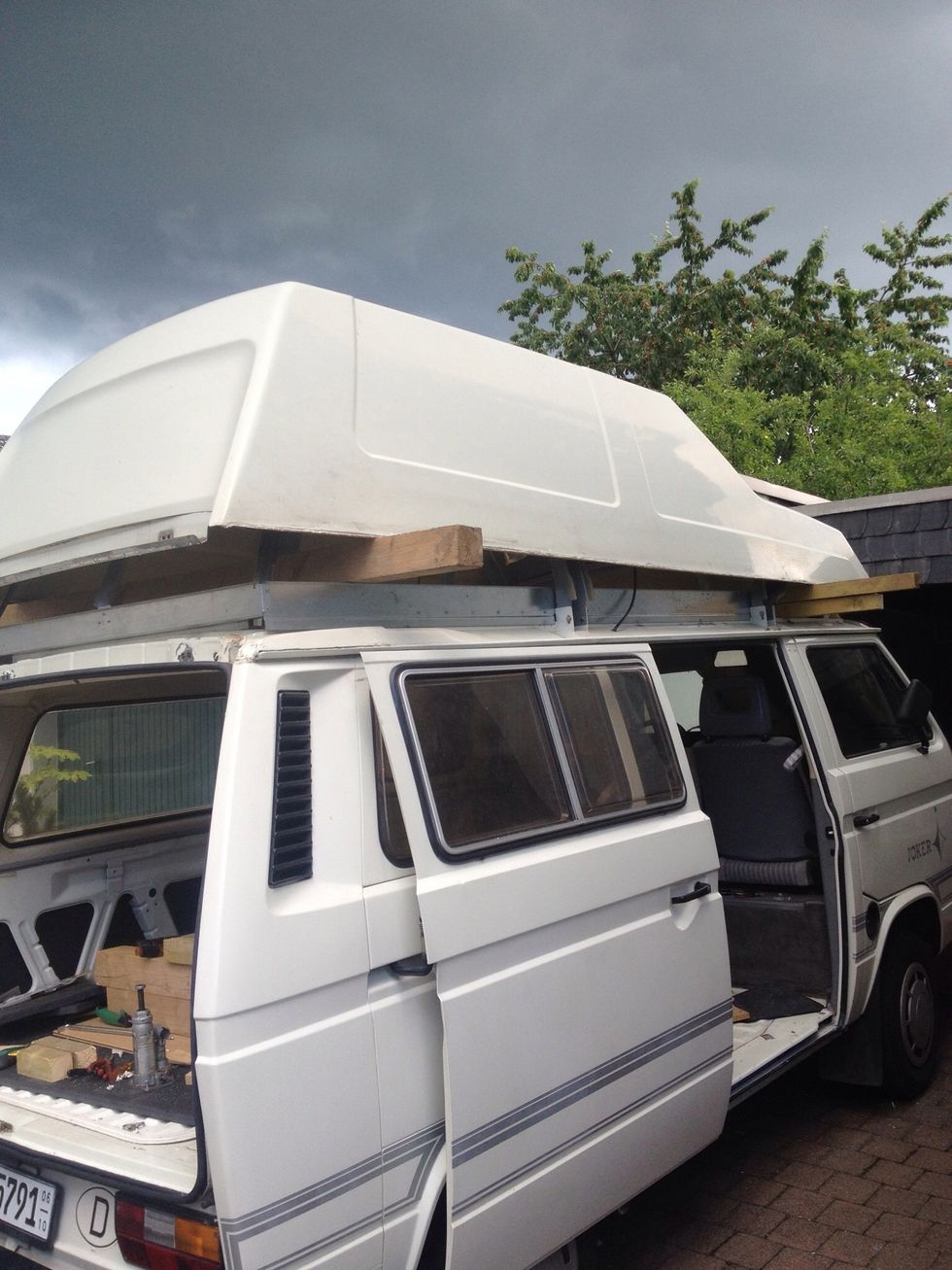 You're done. In the next episode we will get rid of the rust before we repaint and put the roof back on and insulate properly. Like this guide if you want to see more.
The creator of this guide has not included tools