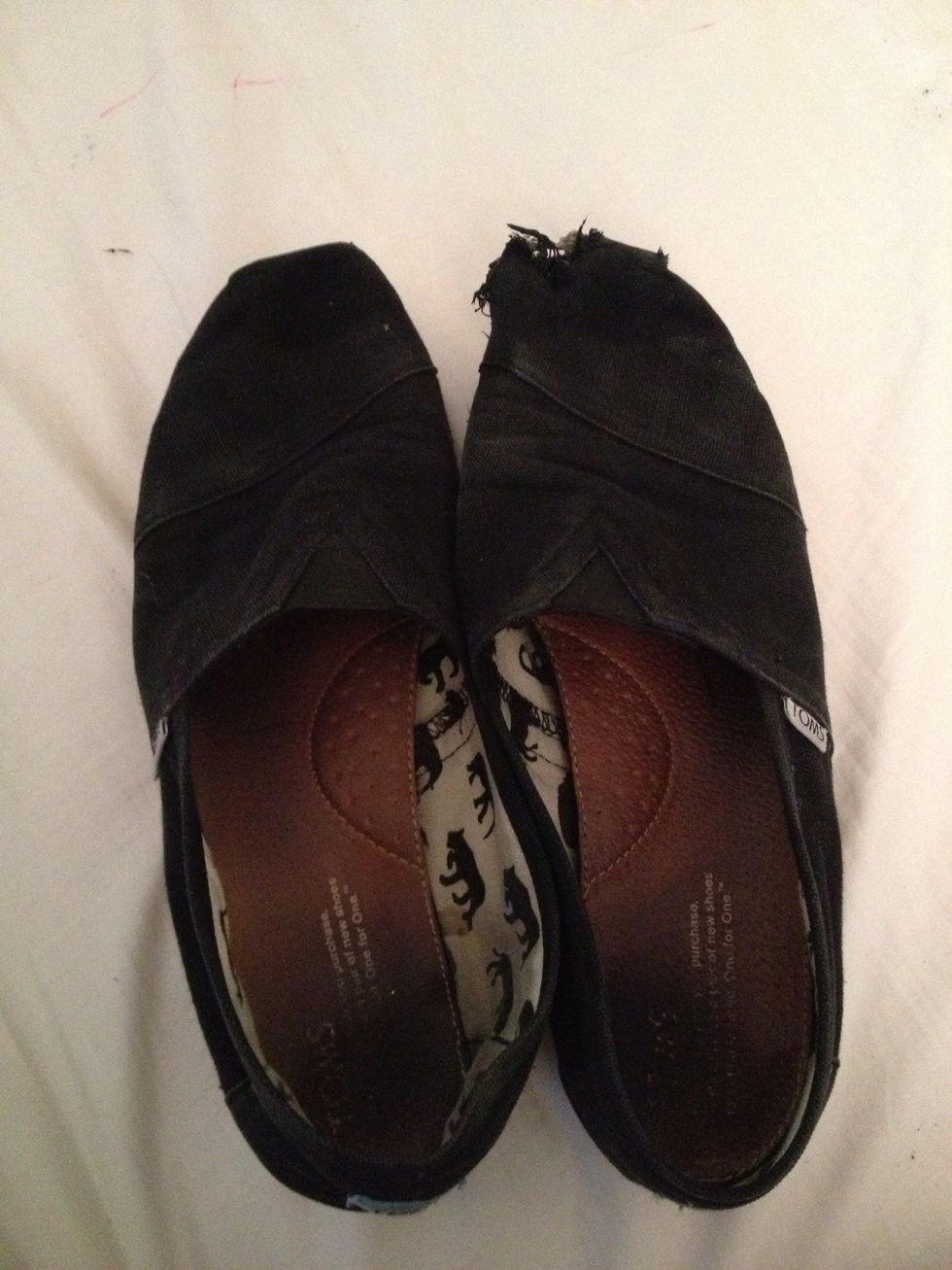 My well loved pair of toms. I go to private school where we have to wear black flats everyday, so lots of us girls just wear toms.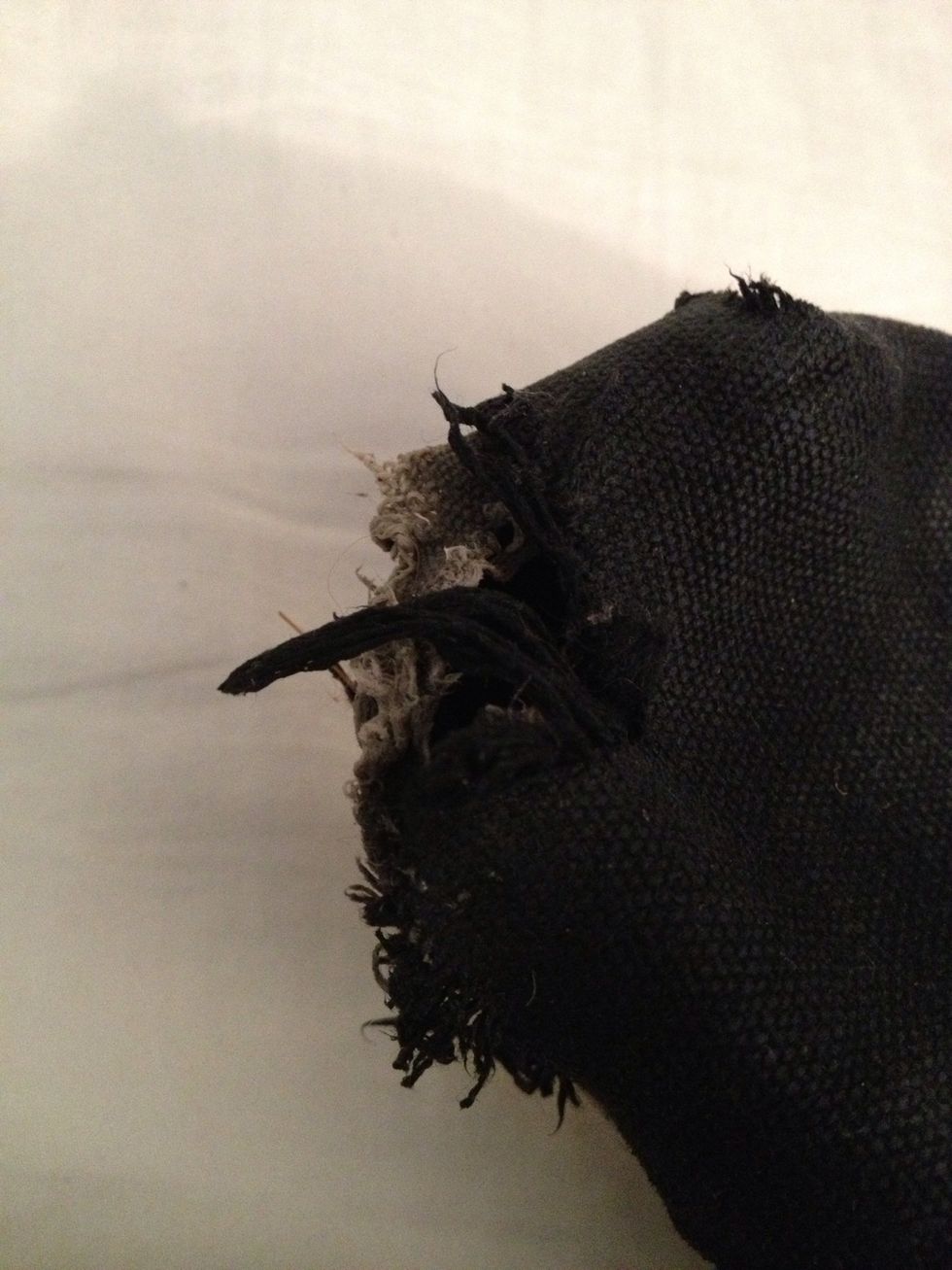 Uggghhh. The toe.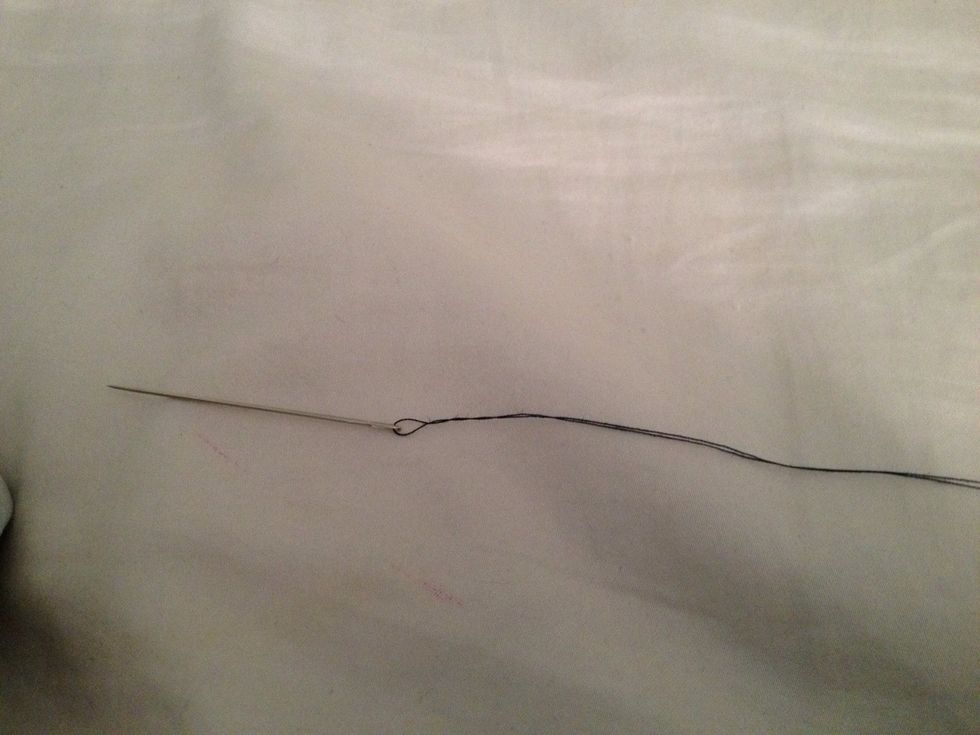 Thread your needle.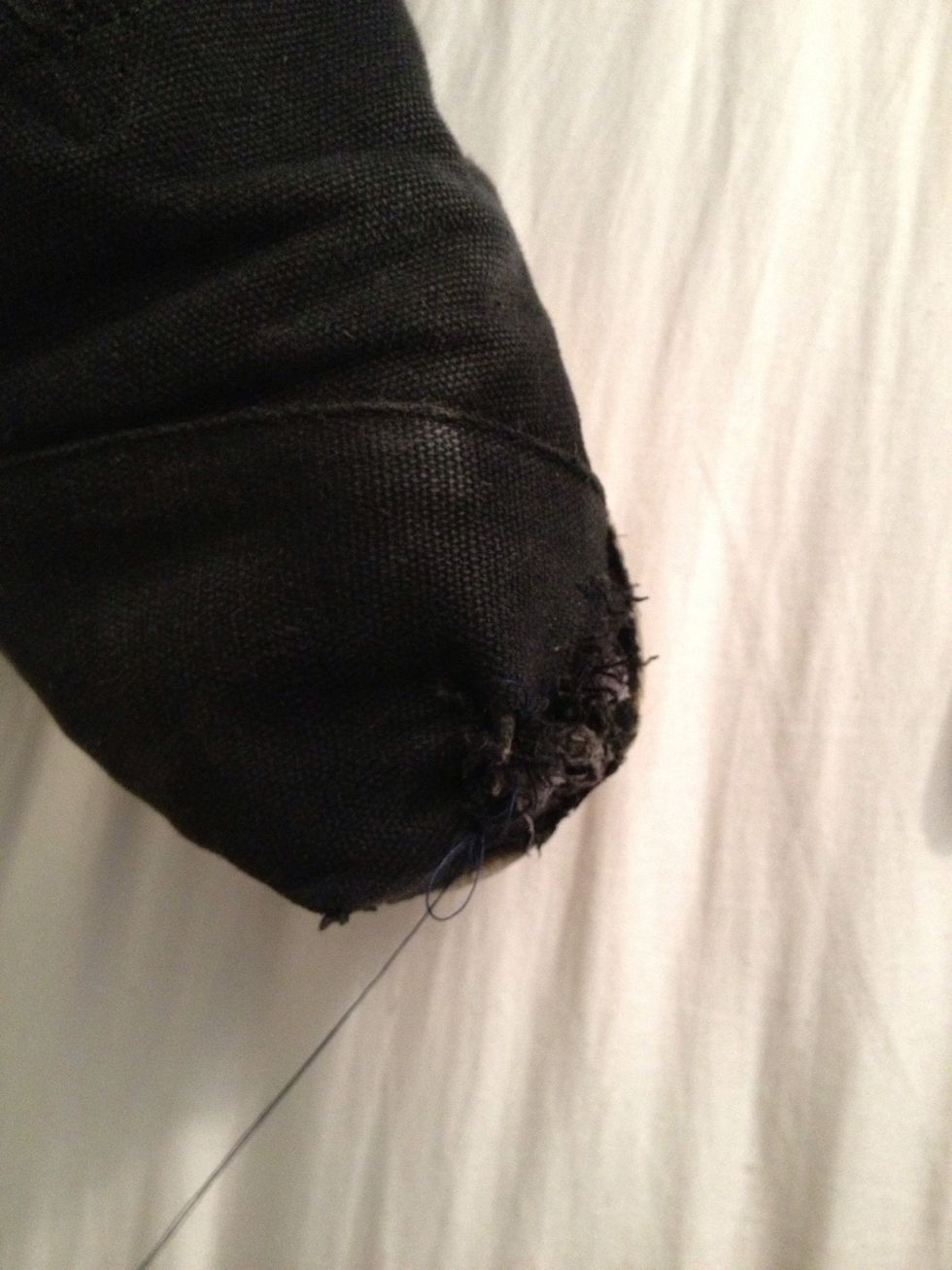 Begin to sew.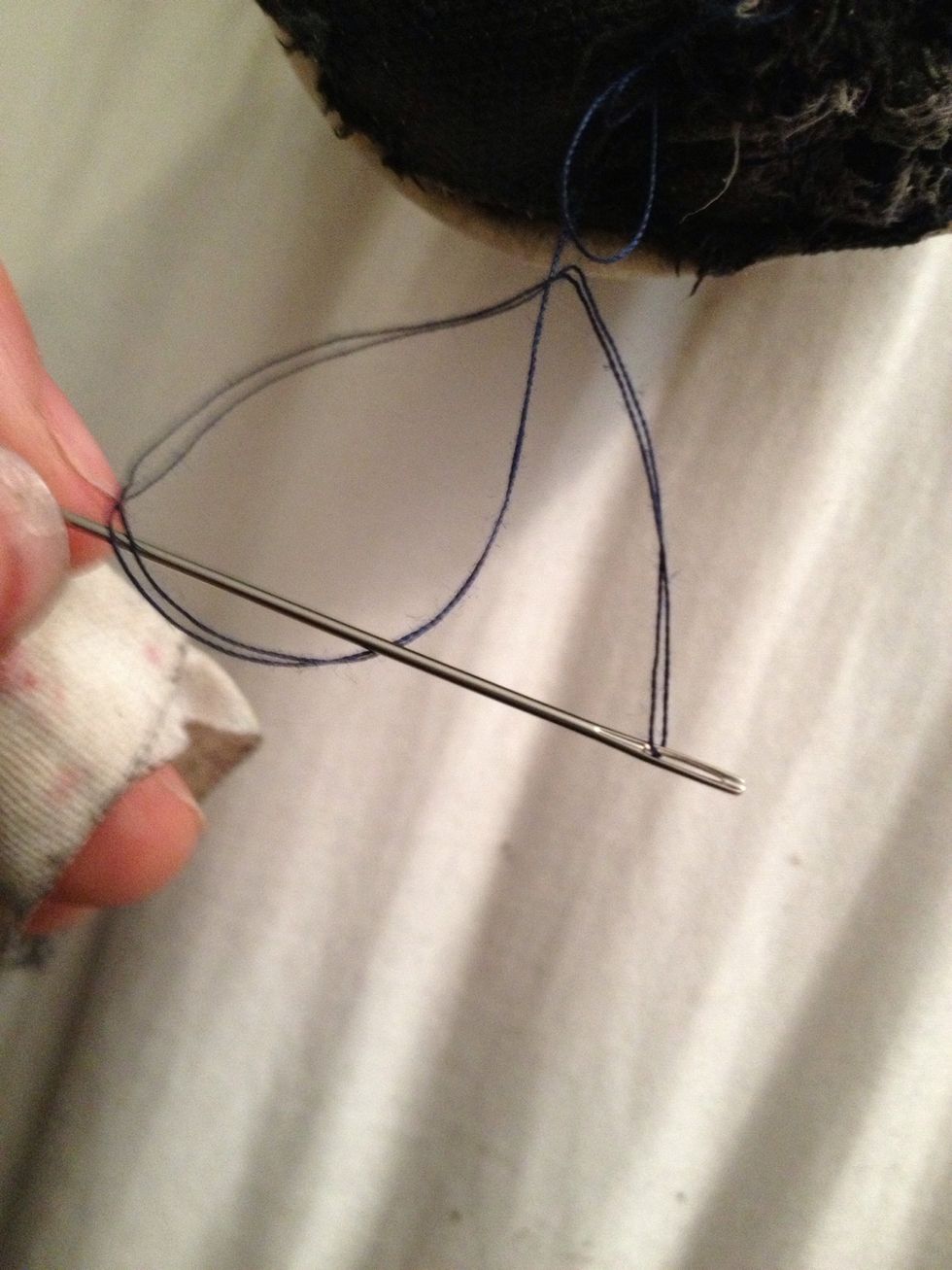 Tie off.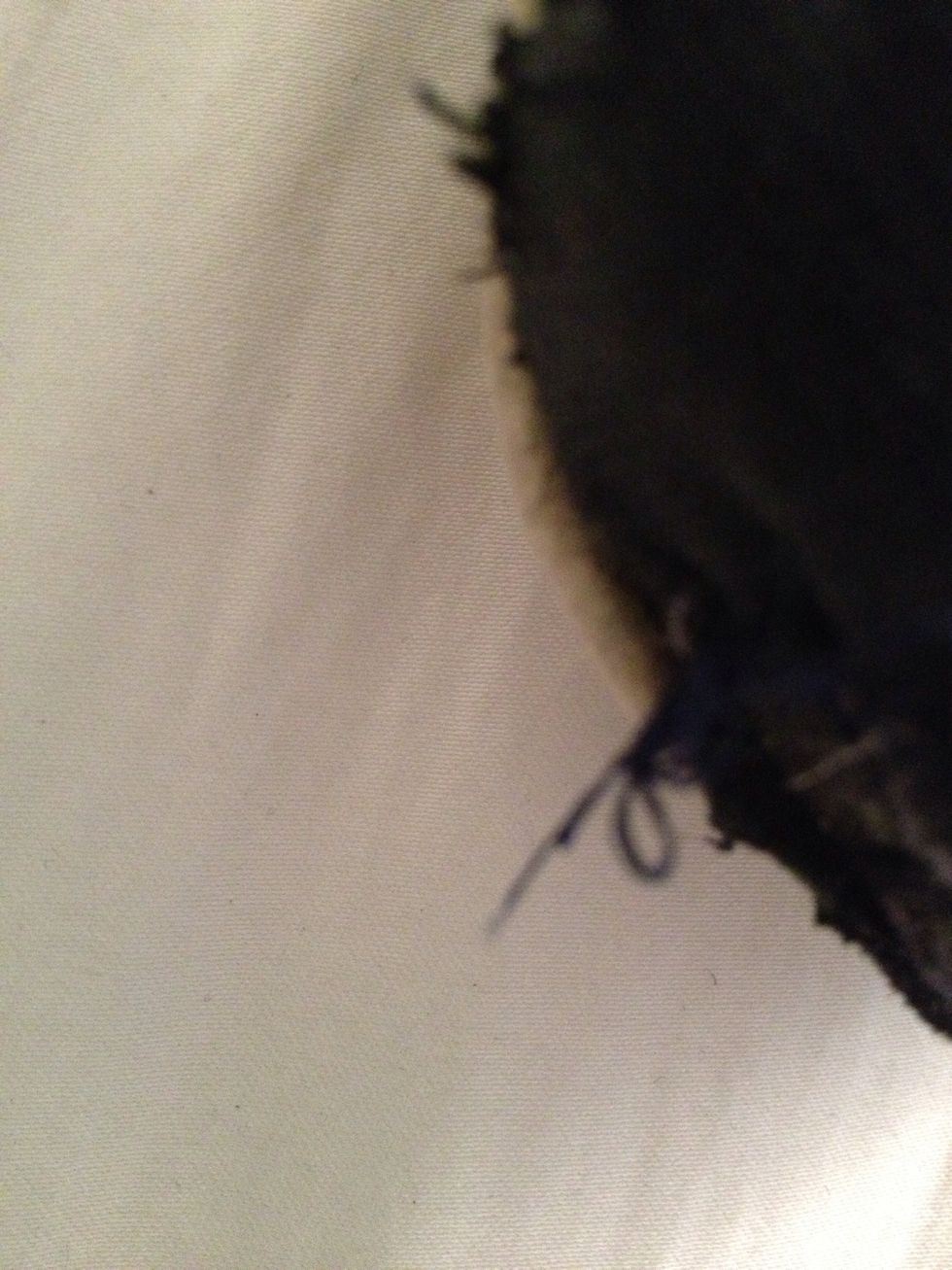 Here's the knot!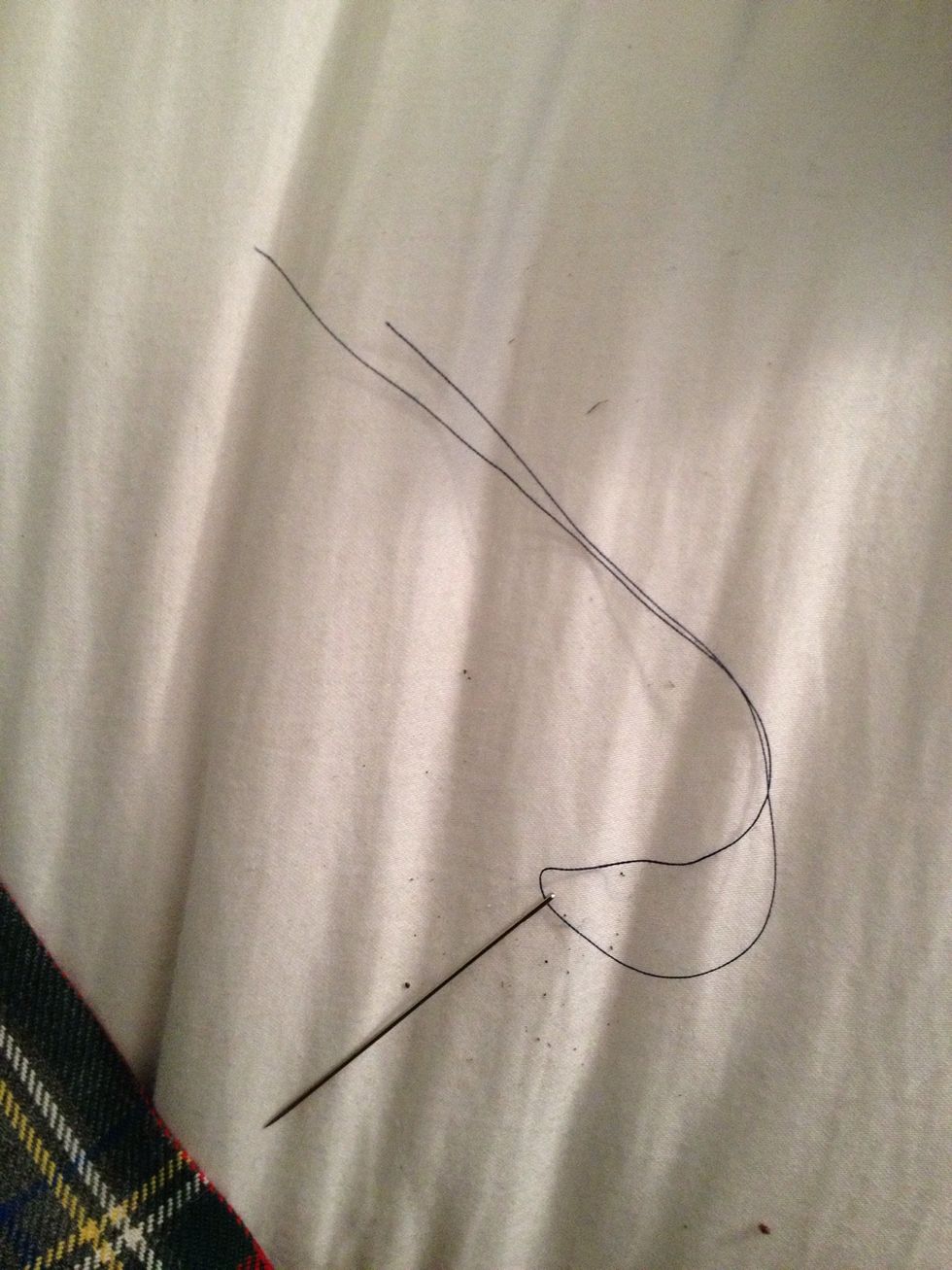 Cut of thread.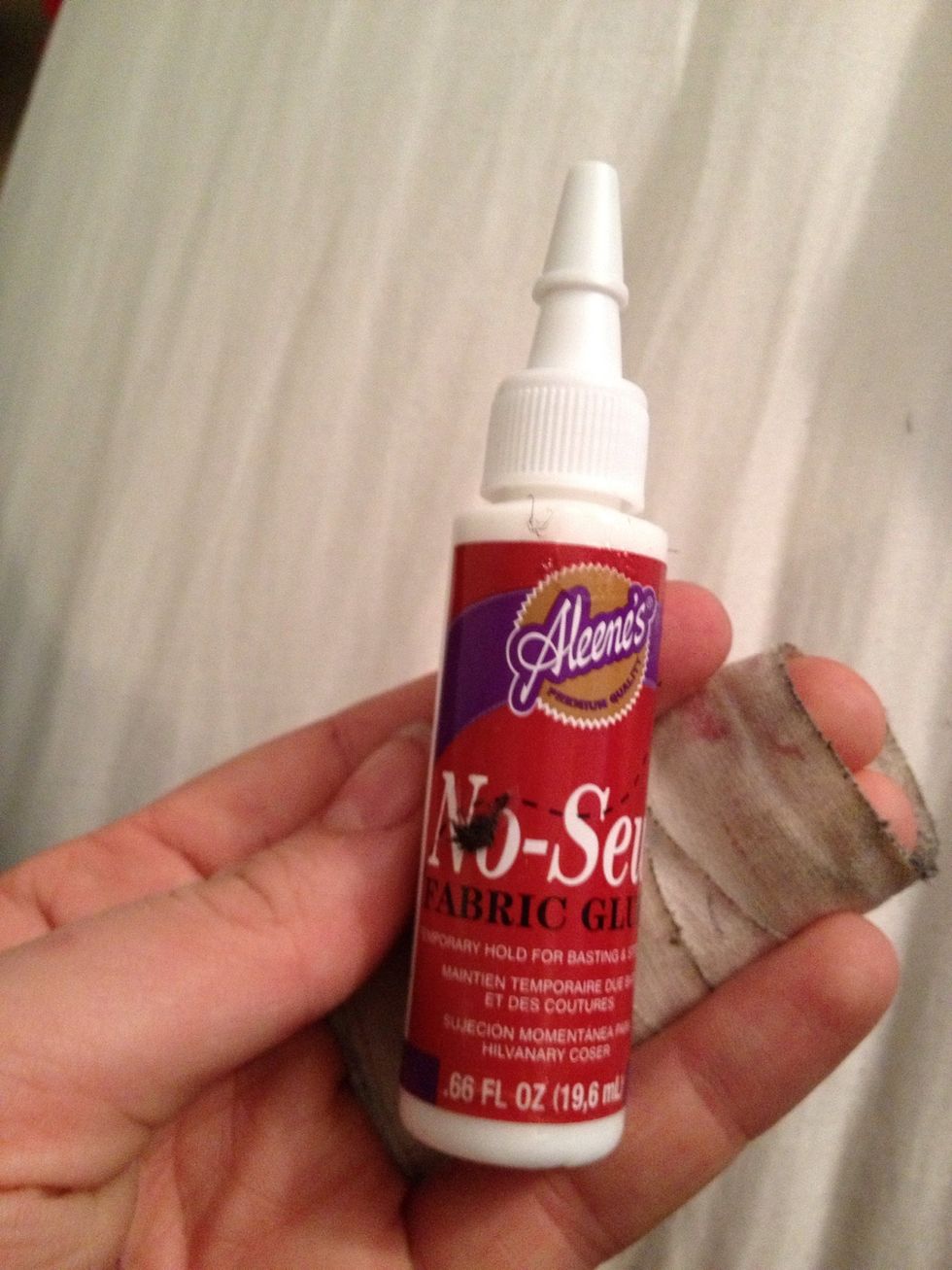 Take your fabric glue.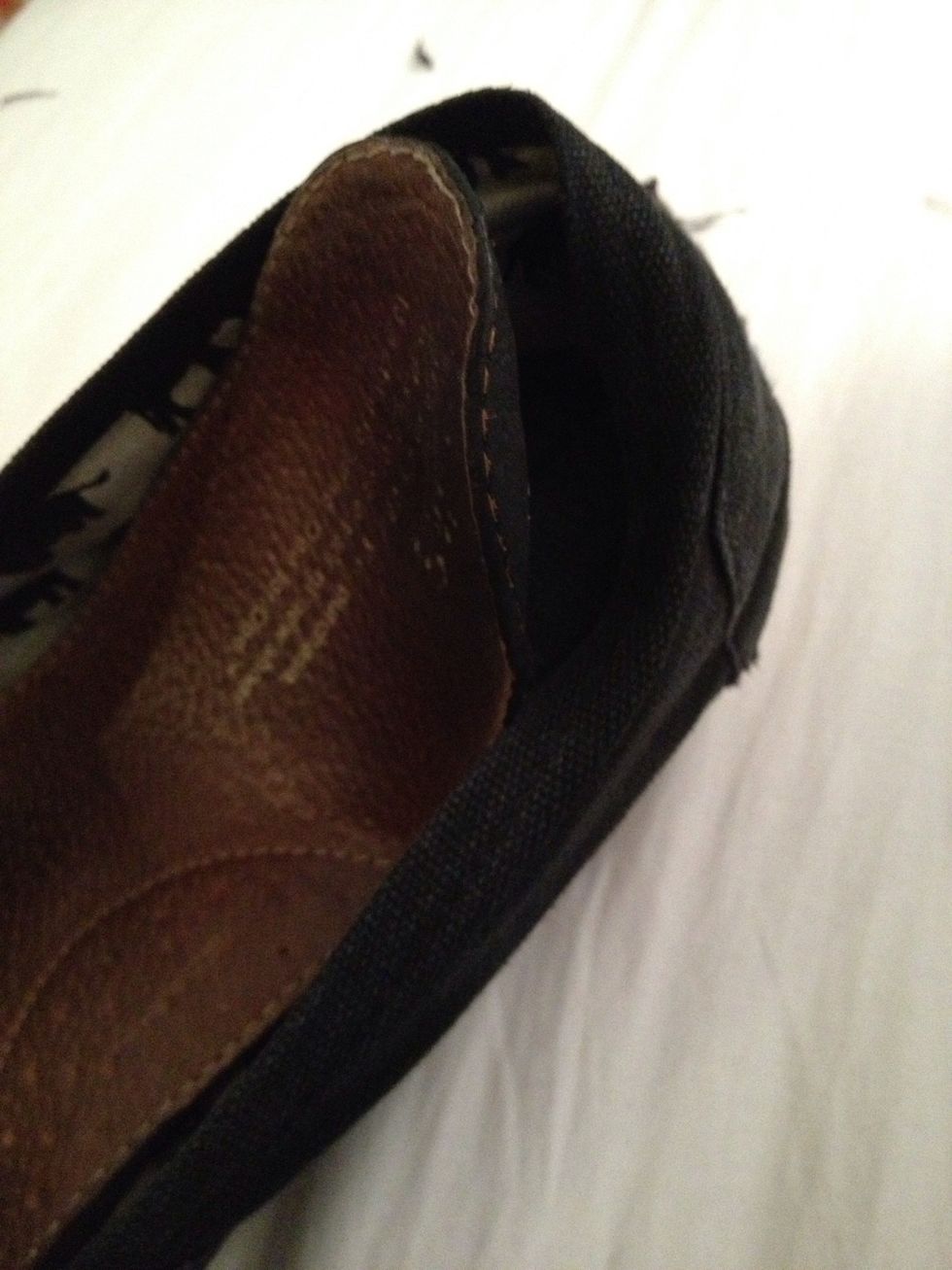 This is the insole of my shoe peeling off.
Apply glue to the base of the shoe.
Apply some to the back of the insole and mid base.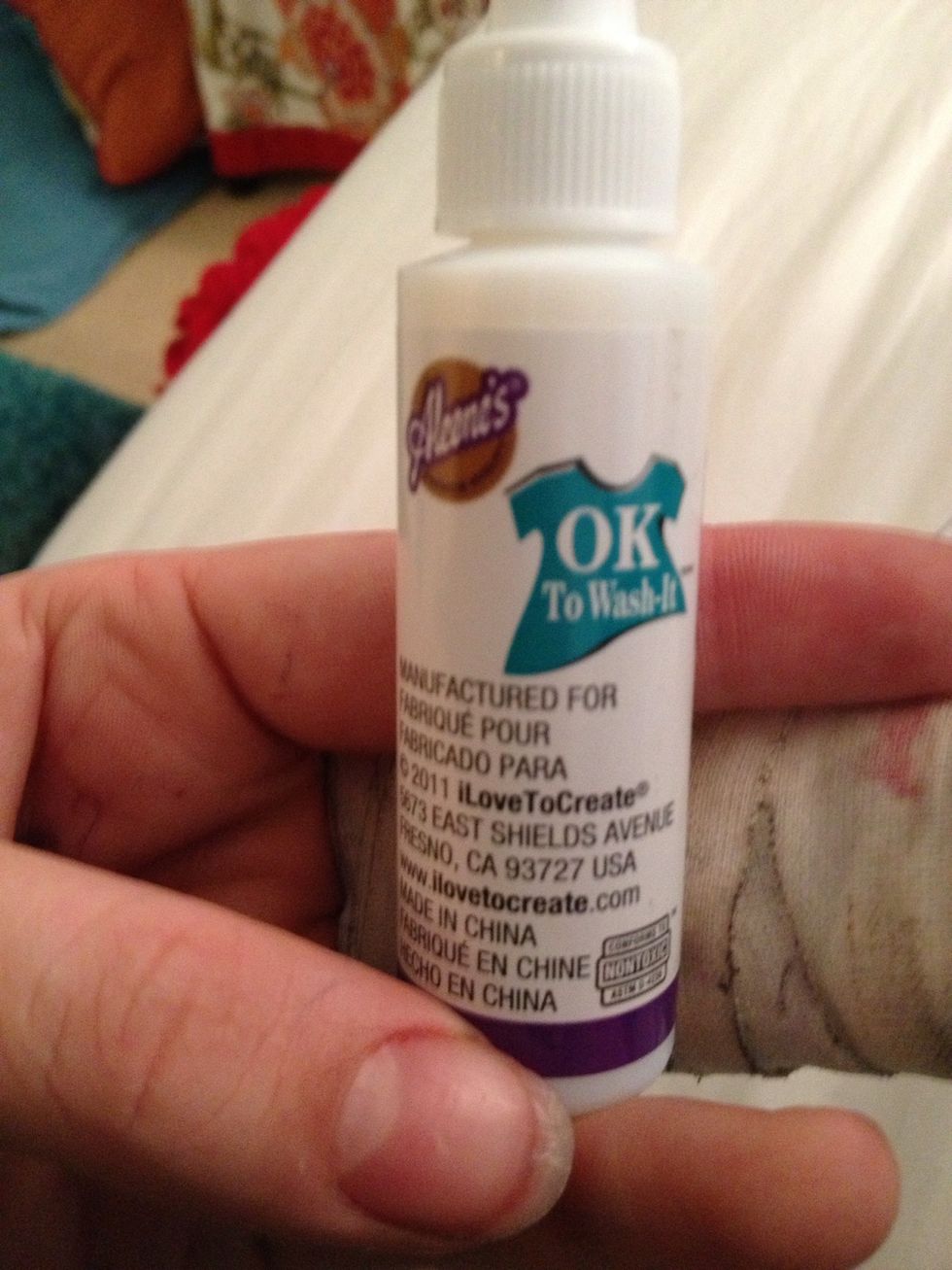 Grab some waterproof fabric glue.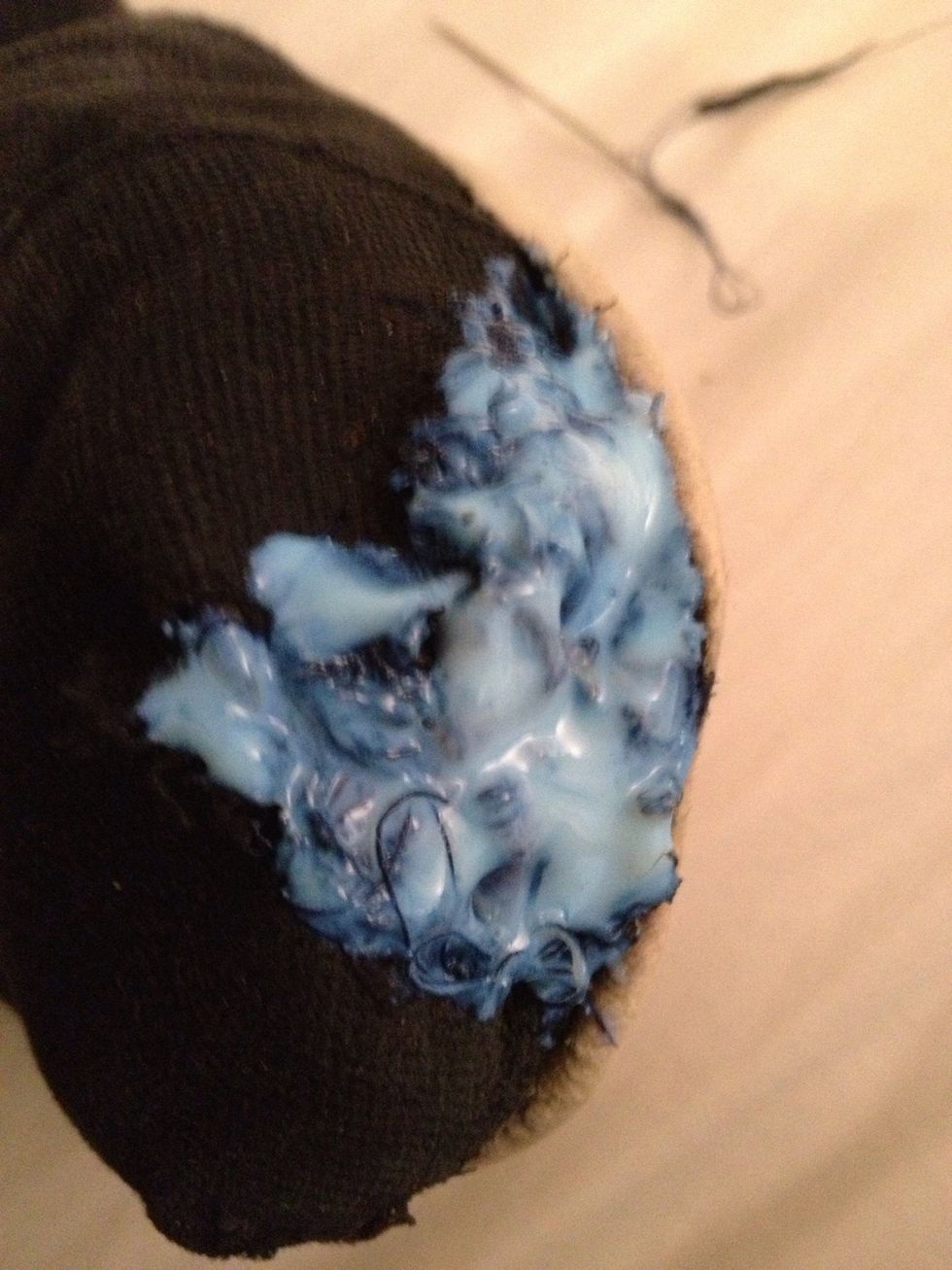 Apply to the patched area. This will dry clear.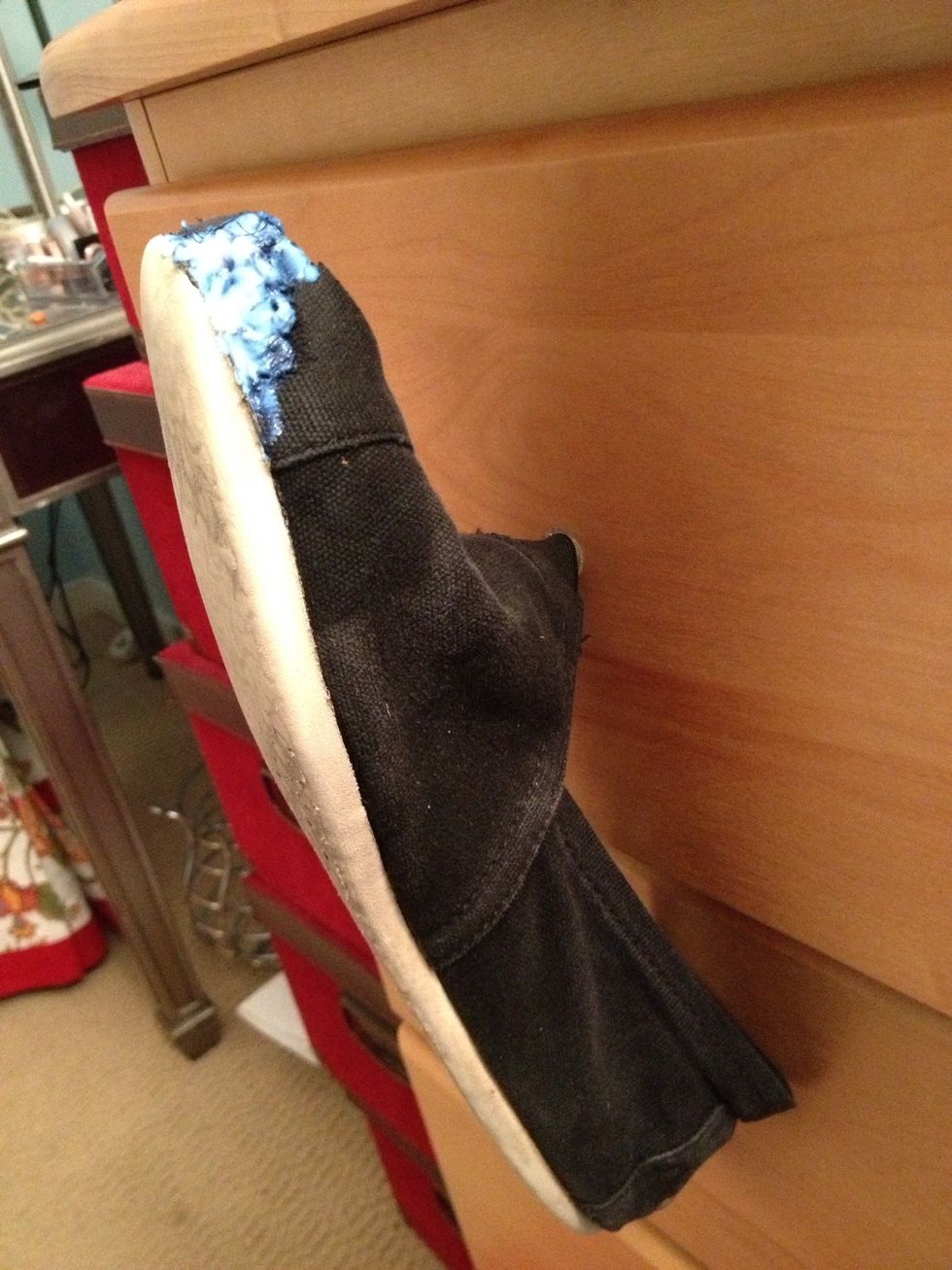 Hang to dry on your dresser knobs. Make sure the glue doesnt touch anything!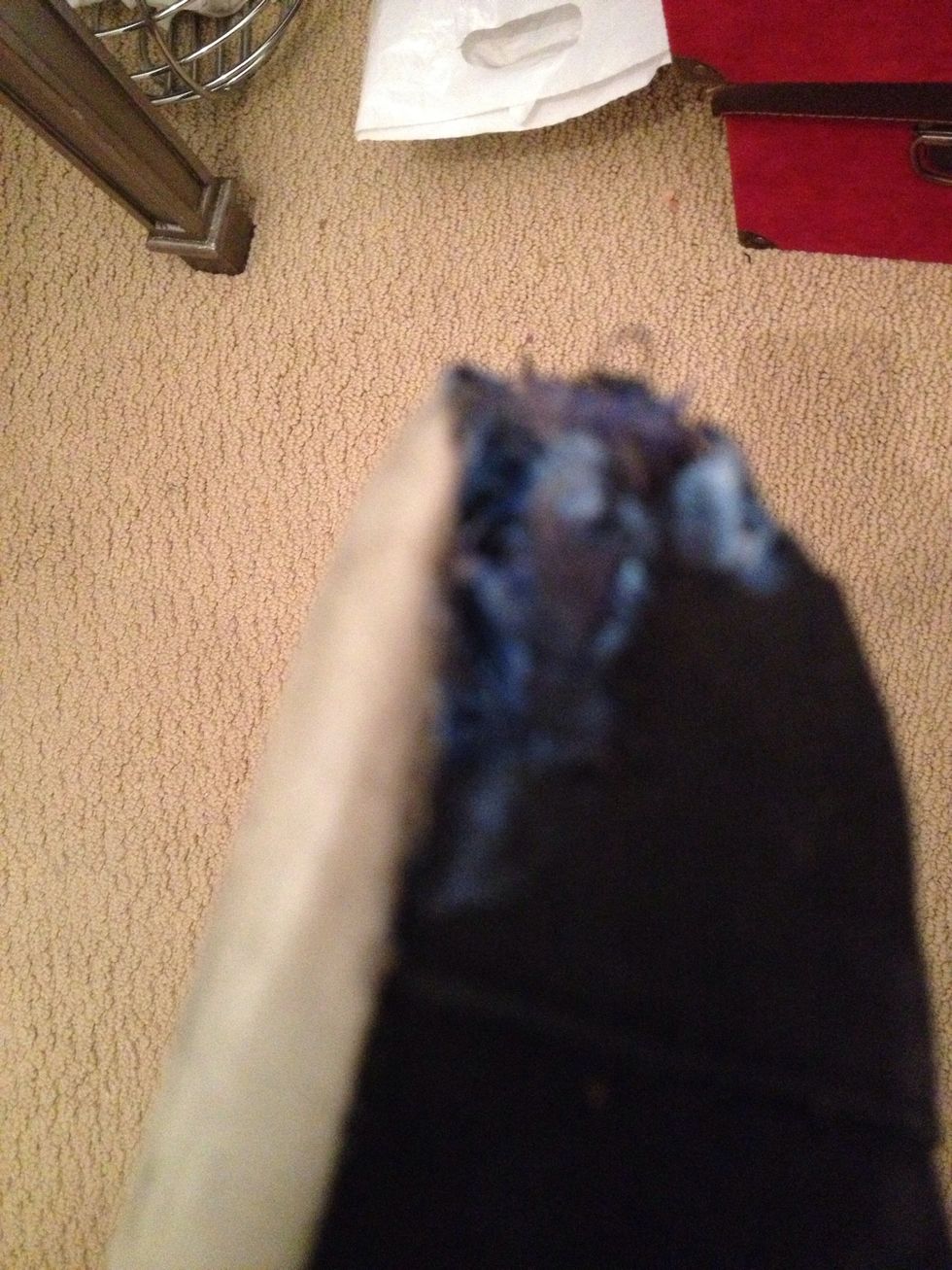 See? Already turning clear.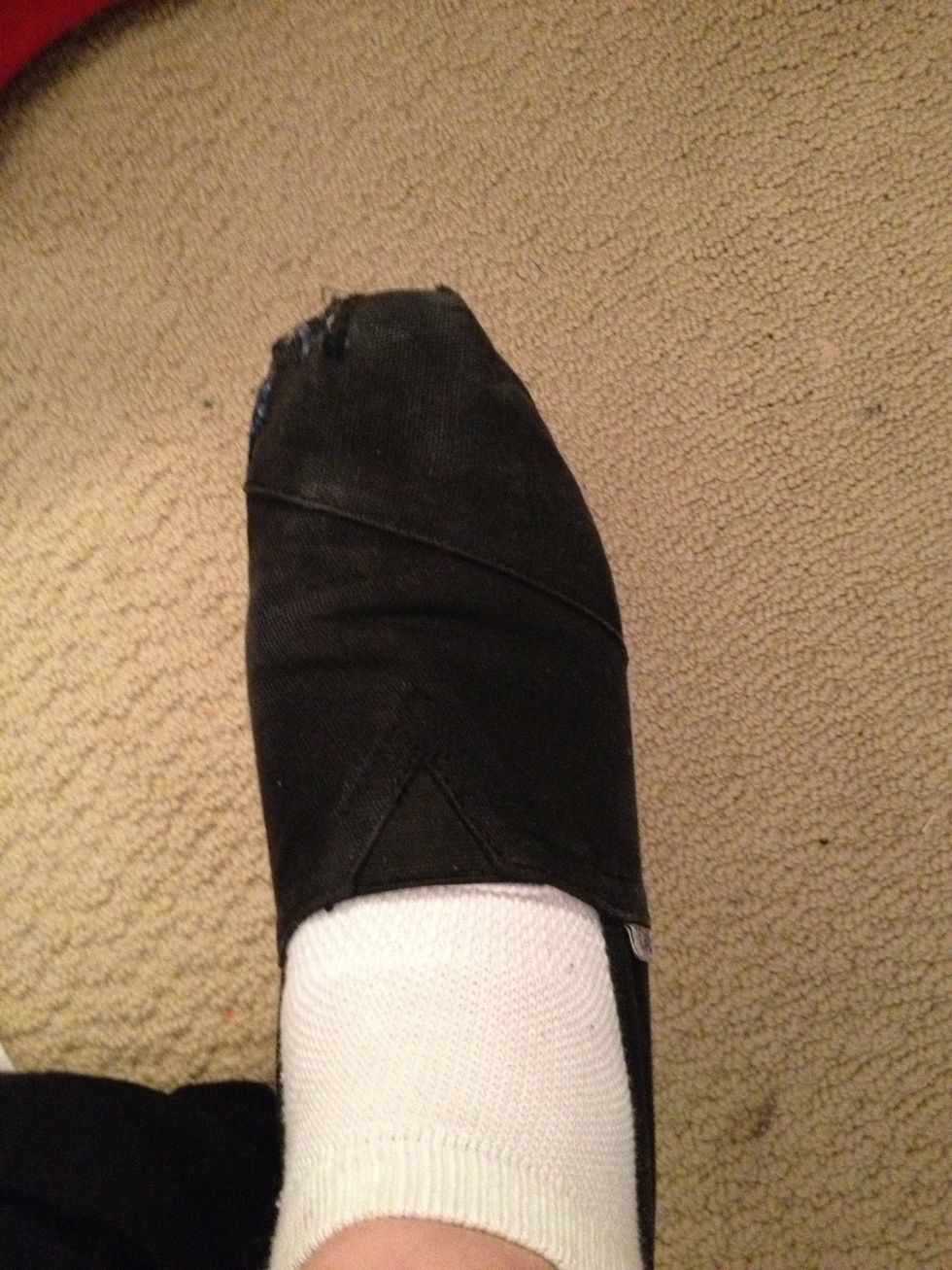 All done!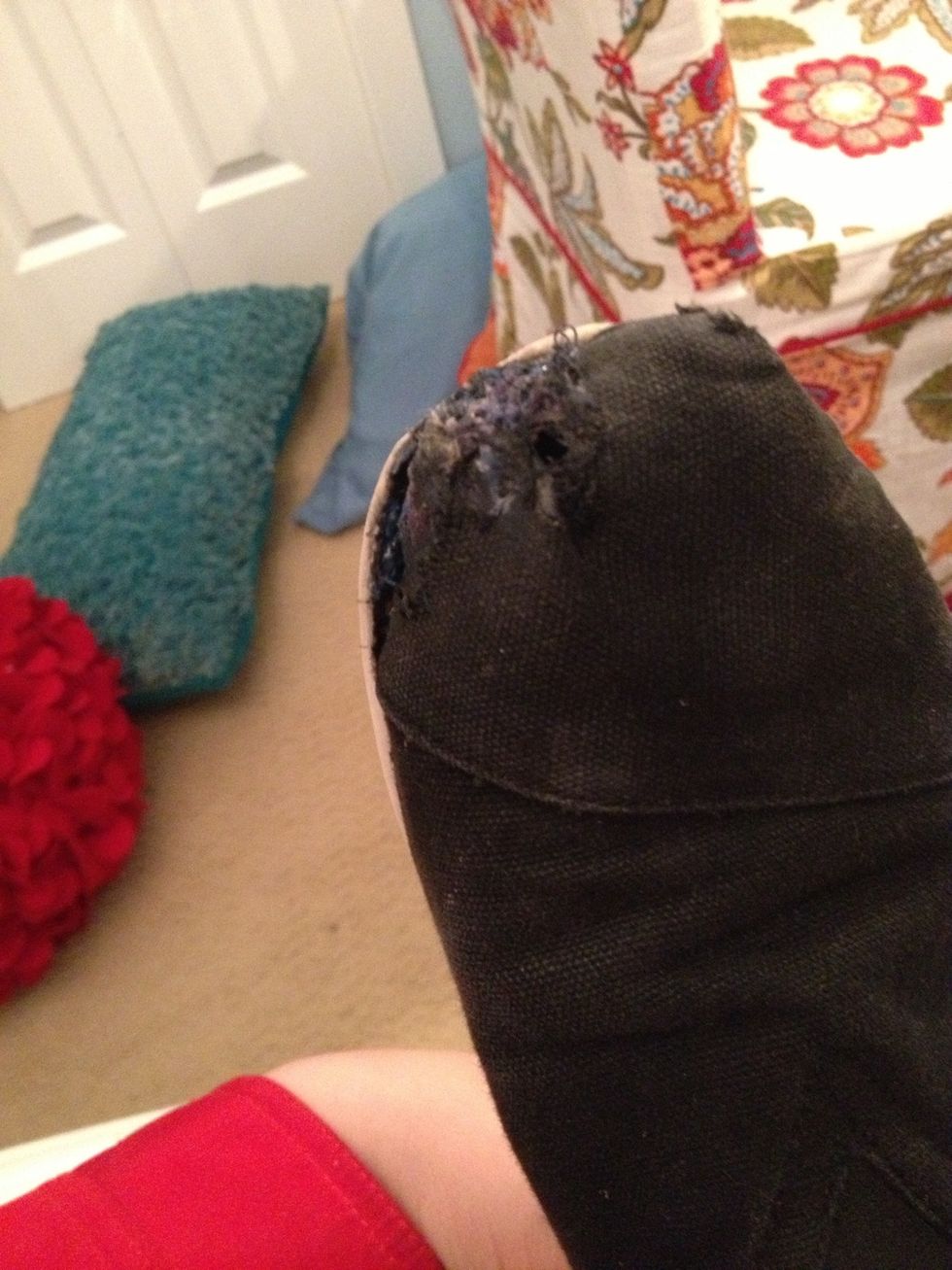 They're still a bit mangy yet, but much better!....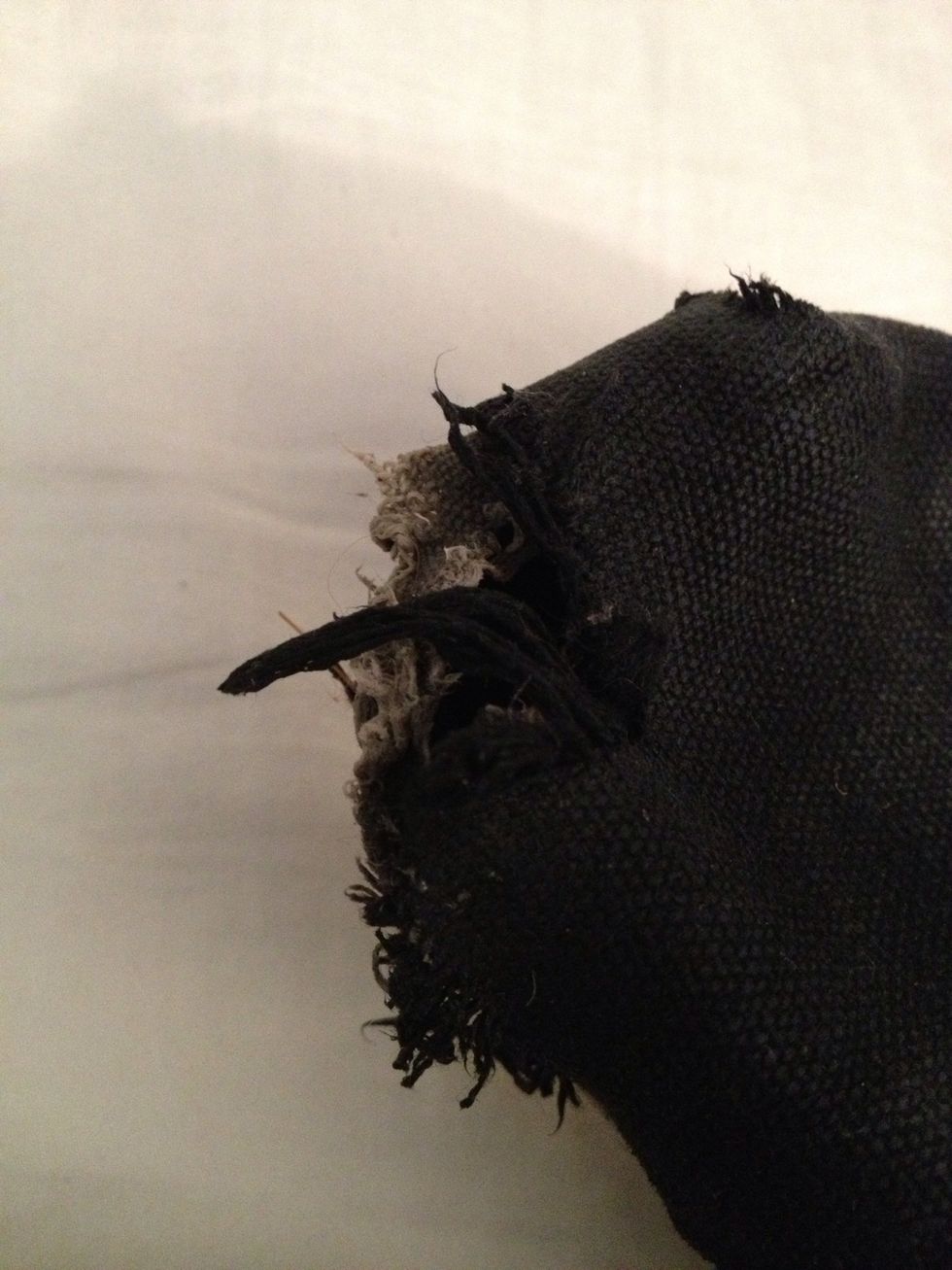 See?!
The creator of this guide has not included tools