1) Preheat oven to 350 degrees
2) Dissolve 1/2 teaspoon of sugar in 1 cup of warm water in a small bowl.
3) Sprinkle yeast over the water and let stand for 5 minutes
4) Mix flour, 3/4 cups of sugar, and salt in a large bowl. Stir in the yeast mixture, beaten eggs, and melted butter.
5) When the dough has puled together, turn it out onto a lightly floured surface and knead until smooth and elastic, for about 8 minutes
6) Lightly oil a large bowl, then place the dough in the bowl and turn to coat with oil.
7) Cover with a light cloth and let rise in a warm place(80-95 degrees Fahrenheit) until doubled in volume, about 1 1/2 hours
8) Grease a cookie sheet. Punch down the dough and divide it into 20 equal pieces about the size of a golf ball. Using your hands, flatten each piece into a small rectangle about 4 inches square.
9) Place another row of 3 slices next to the first. Roll the dough around the pepperoni slices, pinch the edges closed, and place the rolls on the prepared cookie sheet.
10) Bake rolls in the preheated oven for 14-16 minutes, until the bottoms are lightly browned and the tops are barely golden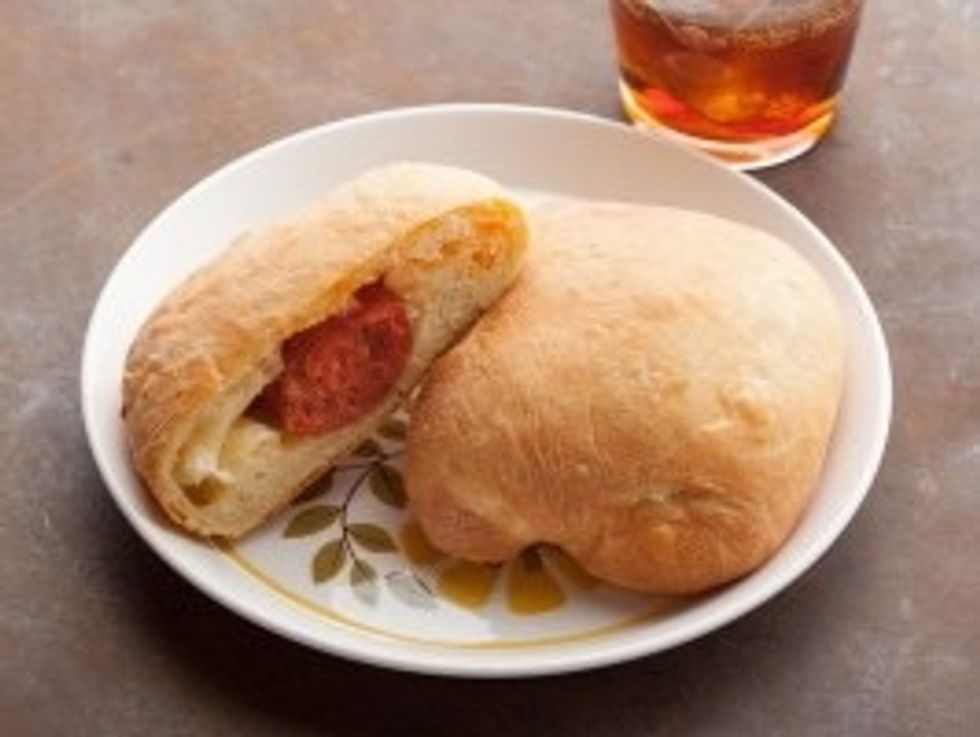 1.0c Warm Water
1/2tsp White sugar
0.25oz Package Actuve Dry yeast
5.0c All purpose flour
3/4c White sugar
2.0tsp Salt
2.0 Eggs, beaten
1/2c Butter, melted
8.0oz Package sliced pepperoni