You can add different fixins' to serve with breakfast, lunch or supper. What fixins'? Try with peppers, zucchini, apples, tomatoes, spinach, crumble bacon, cover with cheese..it's endless.
18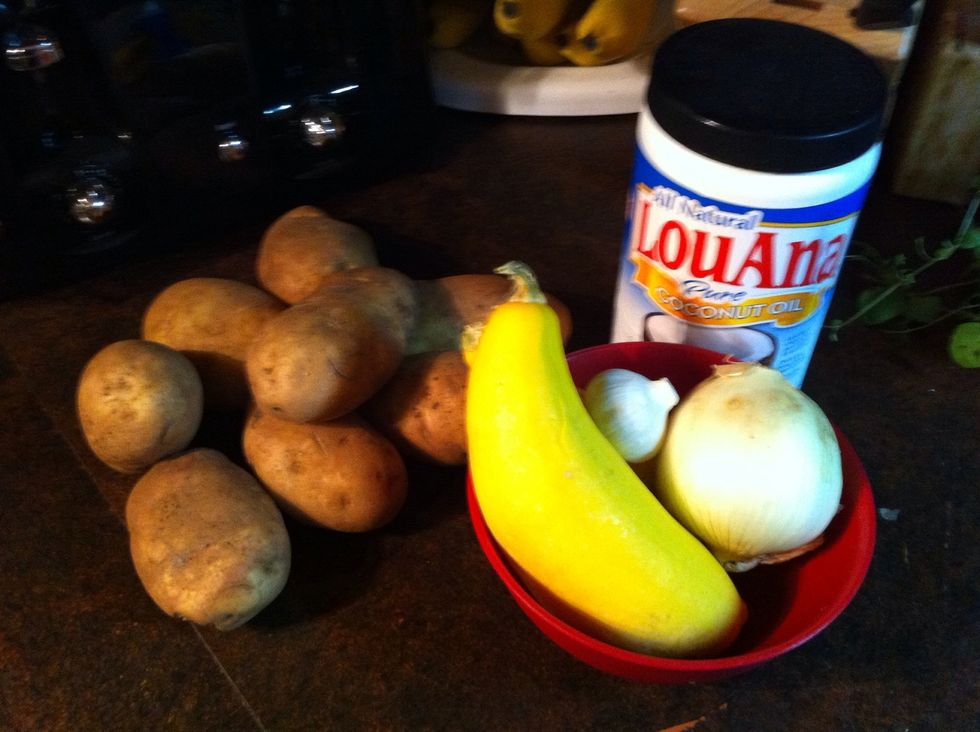 Gather Supplies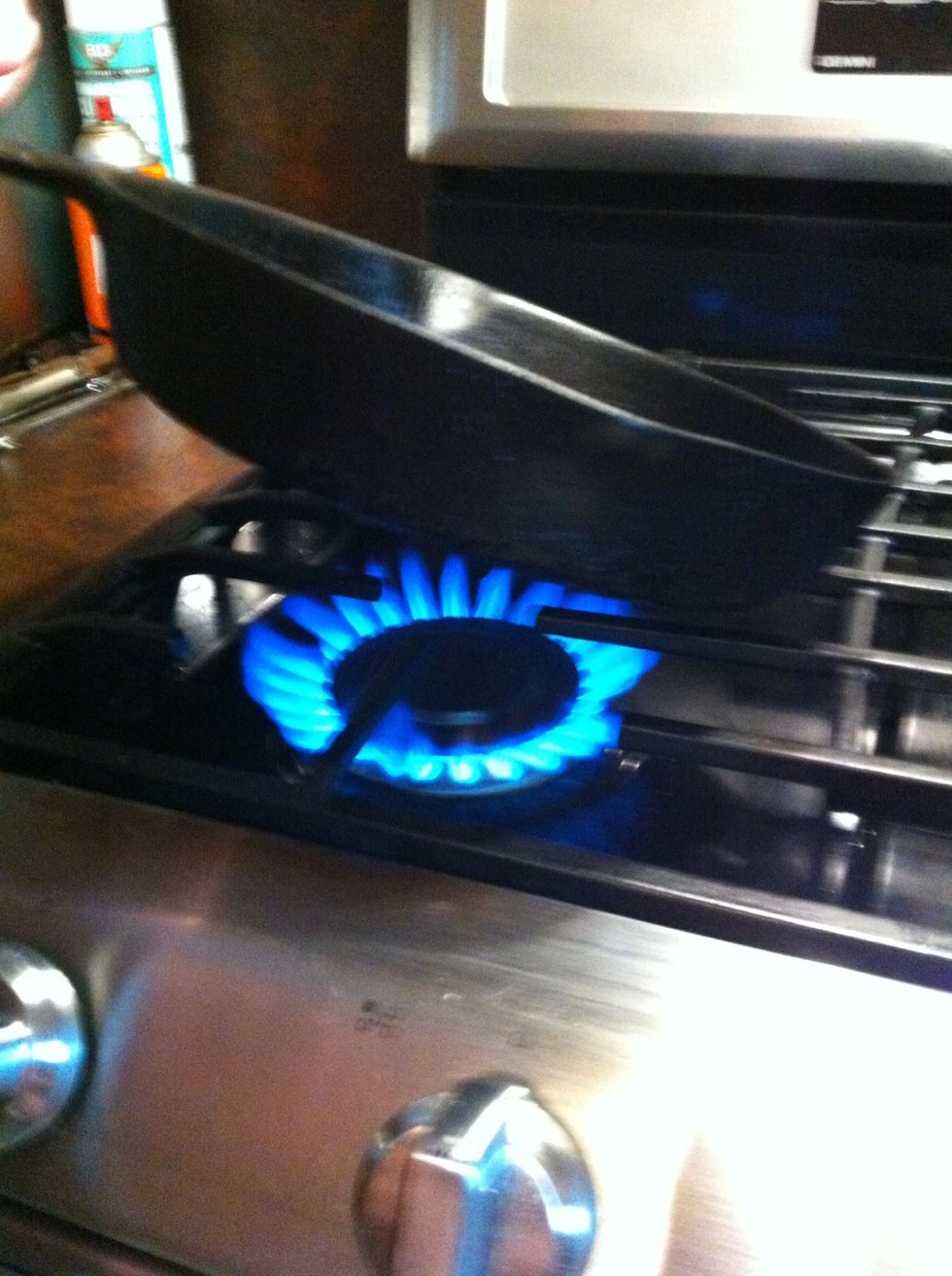 Preheat the skillet on high.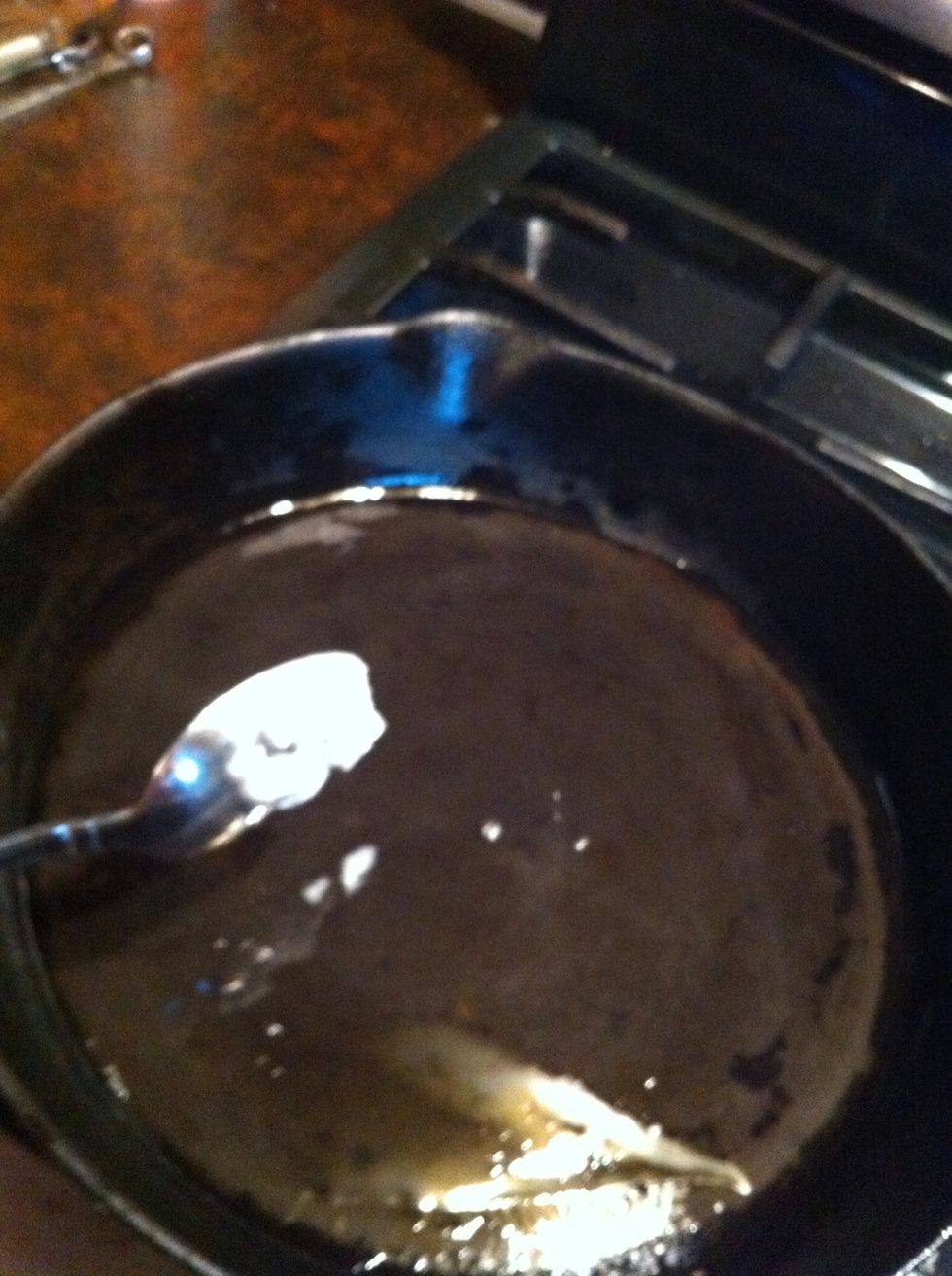 Add fat of choice..just enough to cover bottom of skillet. Can use solid or liquid fat. I used solid Coconut oil here.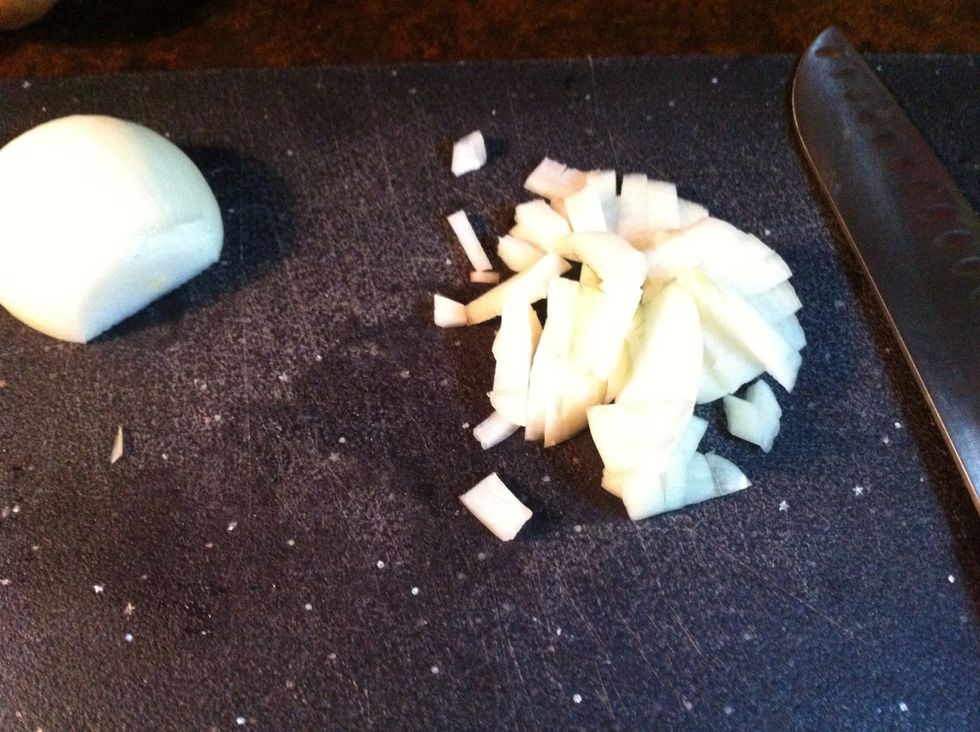 Dice one onion. Check out my guide on how to Dice an Onion.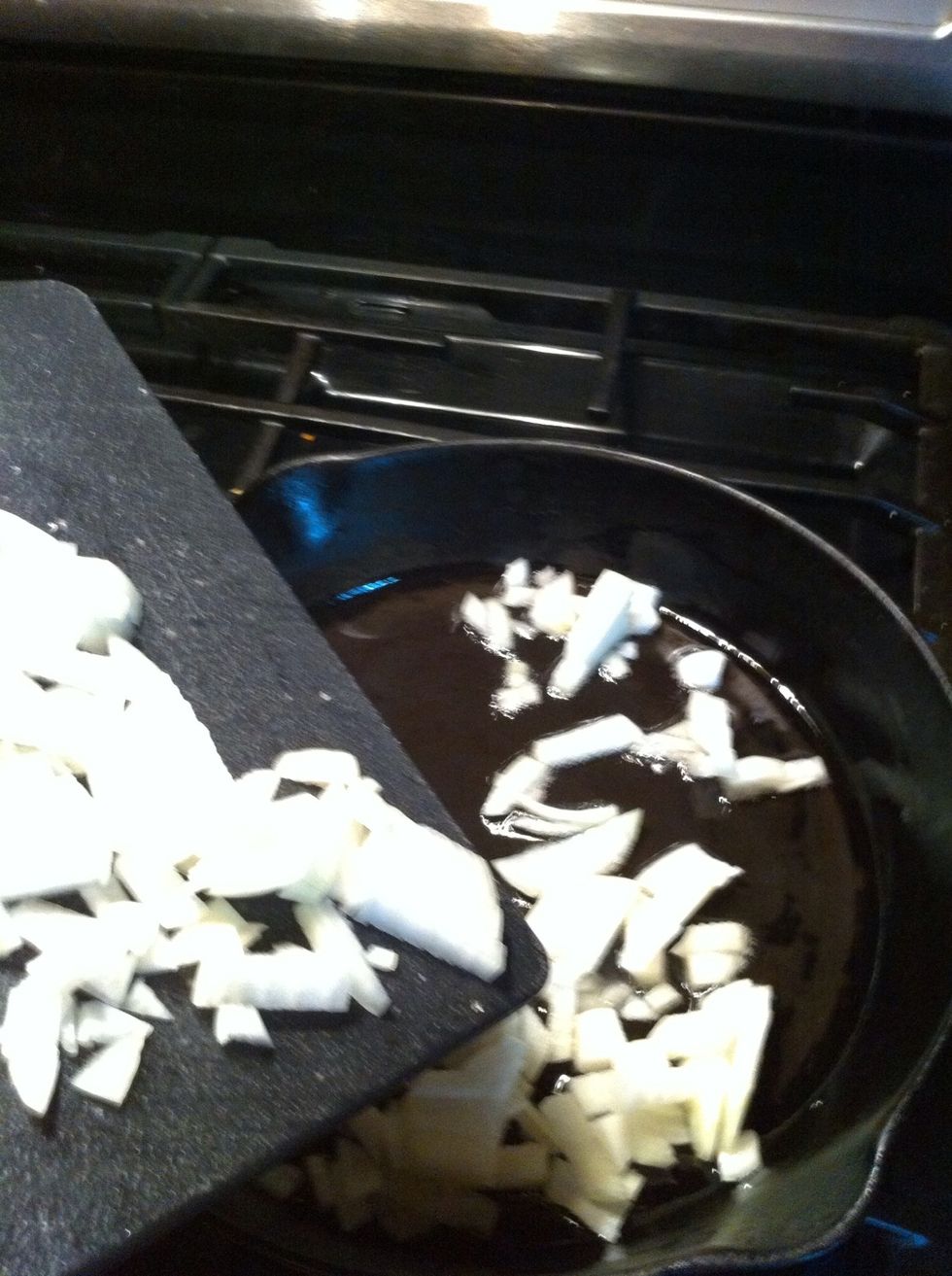 Drop Onion in skillet.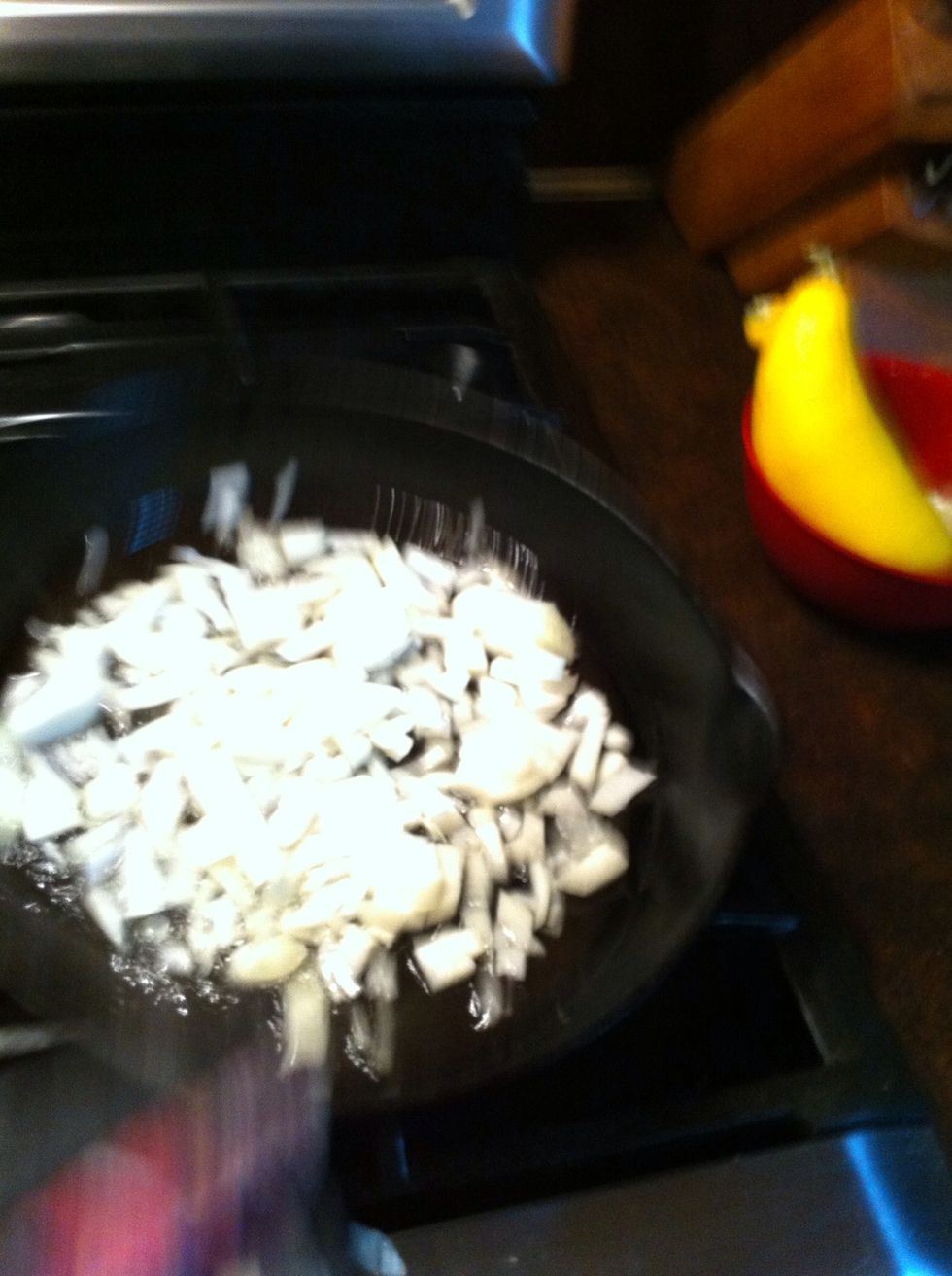 Give it a shake.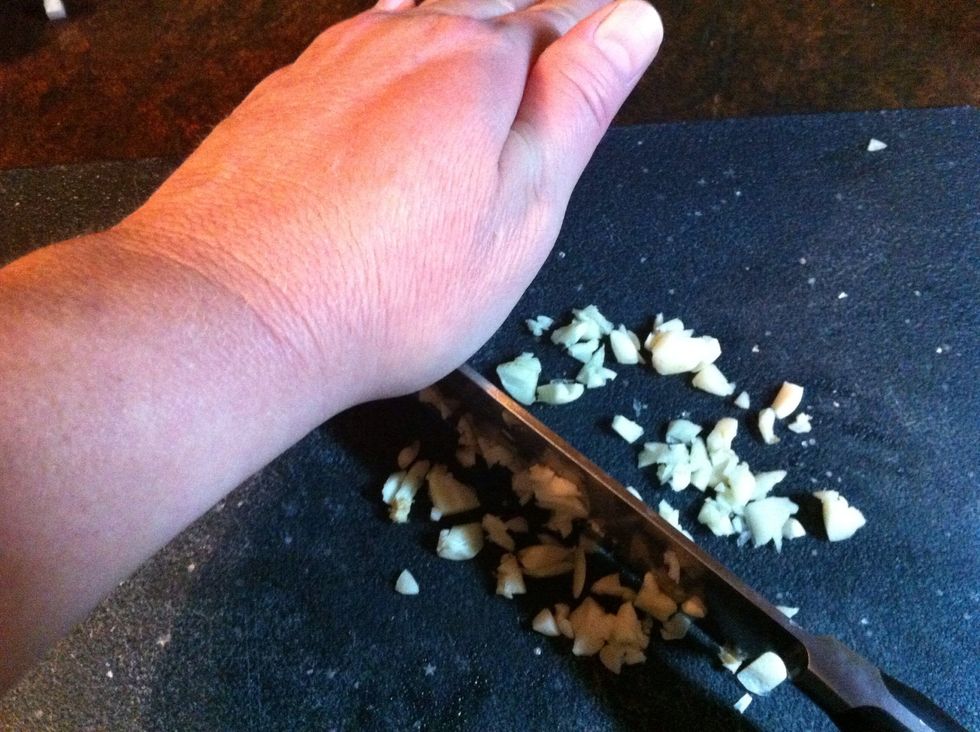 Chop up Garlic. Check out my guide on how to Chop Garlic.
Drop in skillet with Onion..give it a shake.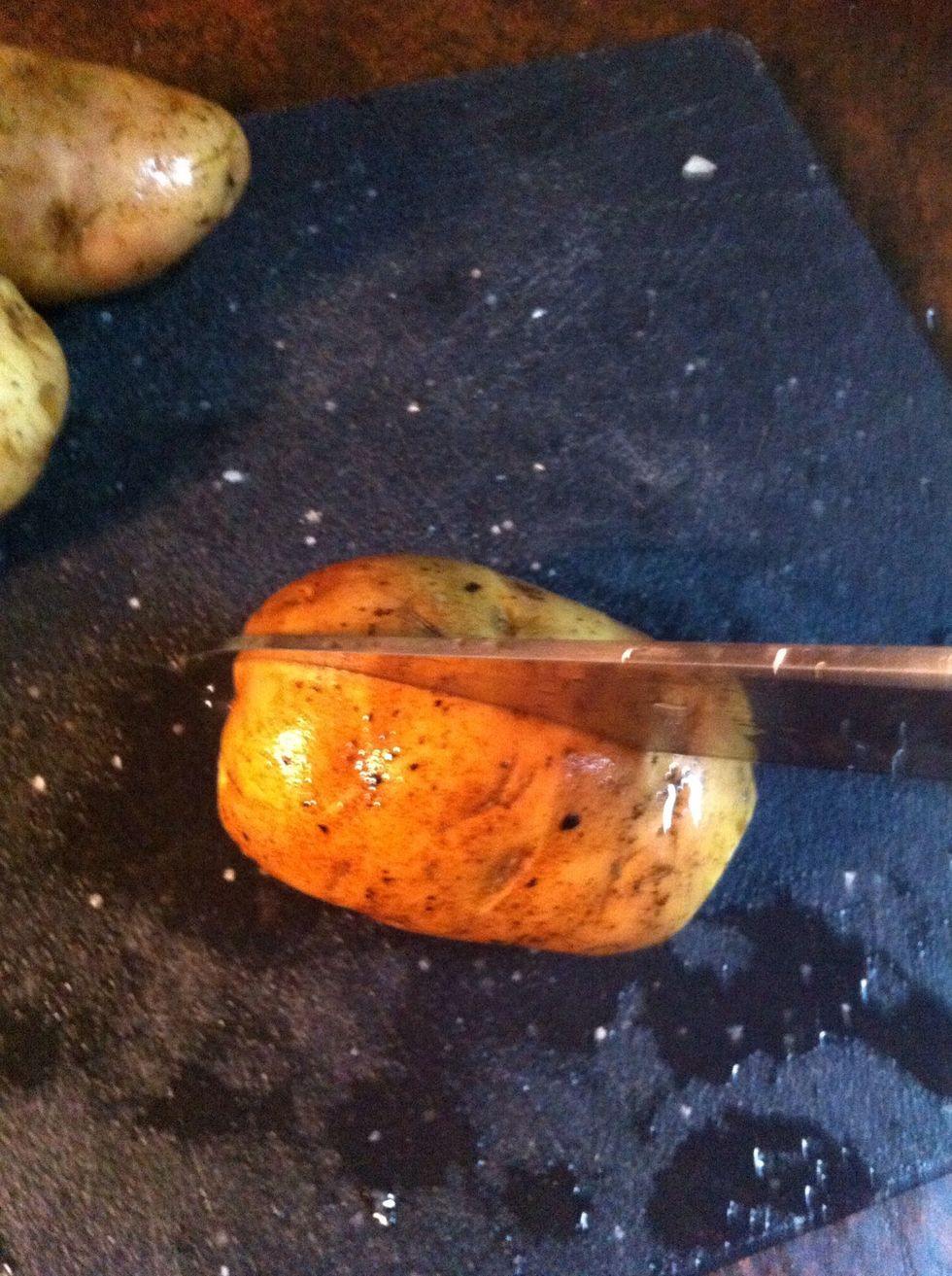 Rinse potato, cut off "bad" parts...cut in half.
Now with two halves..slice lengthwise.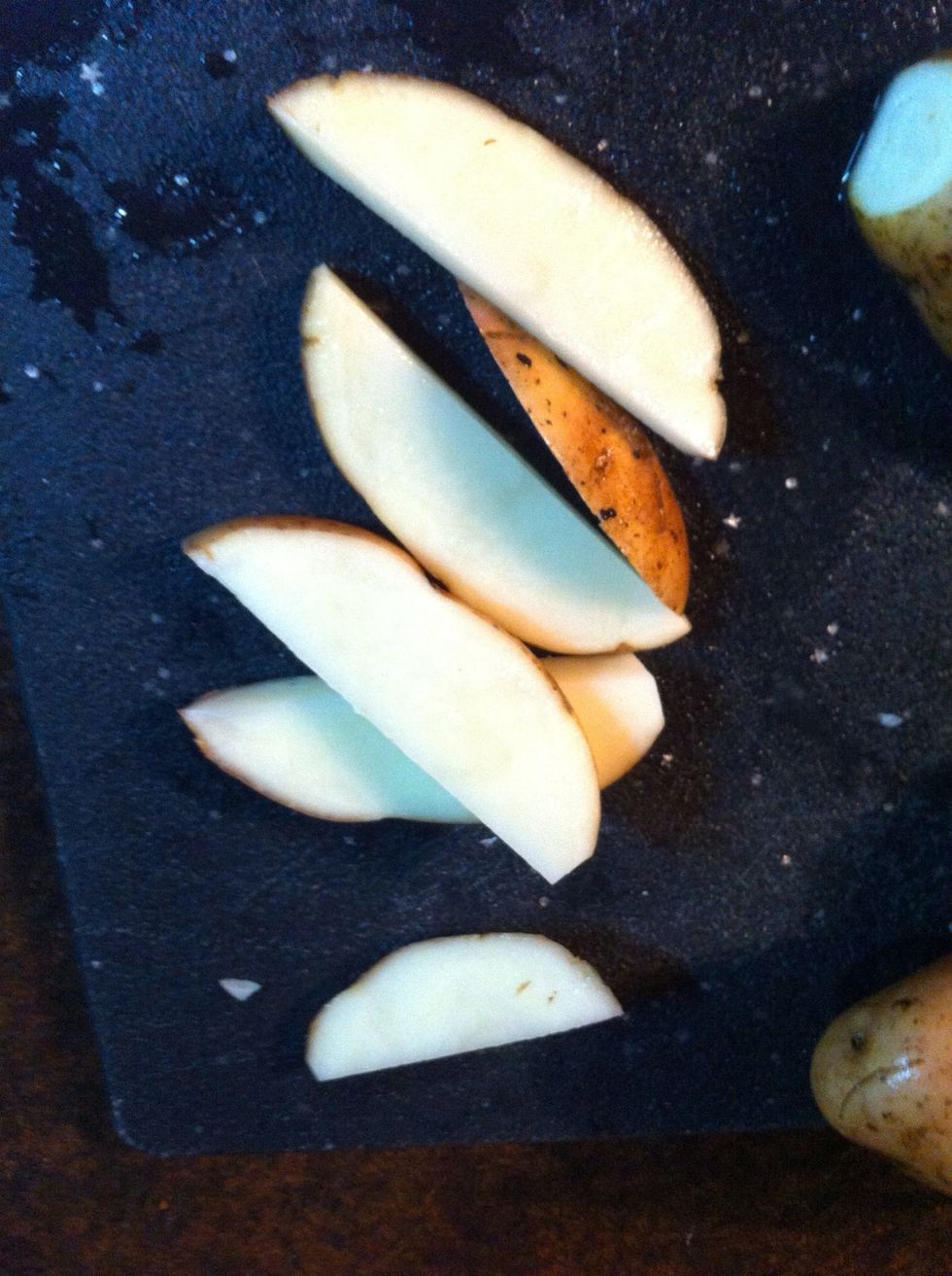 You get these beautiful slices.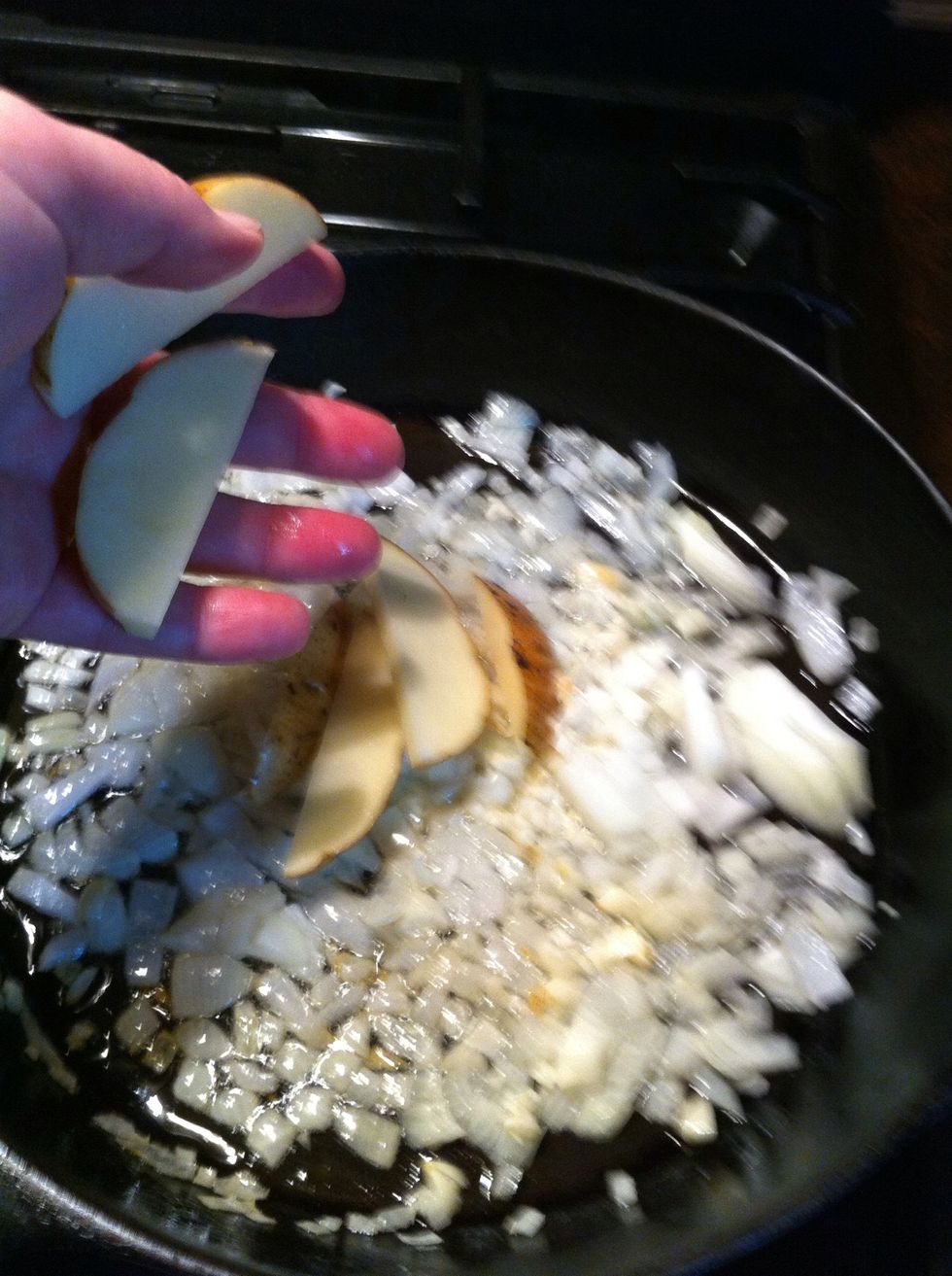 Drop in the skillet over the Onions and Garlic.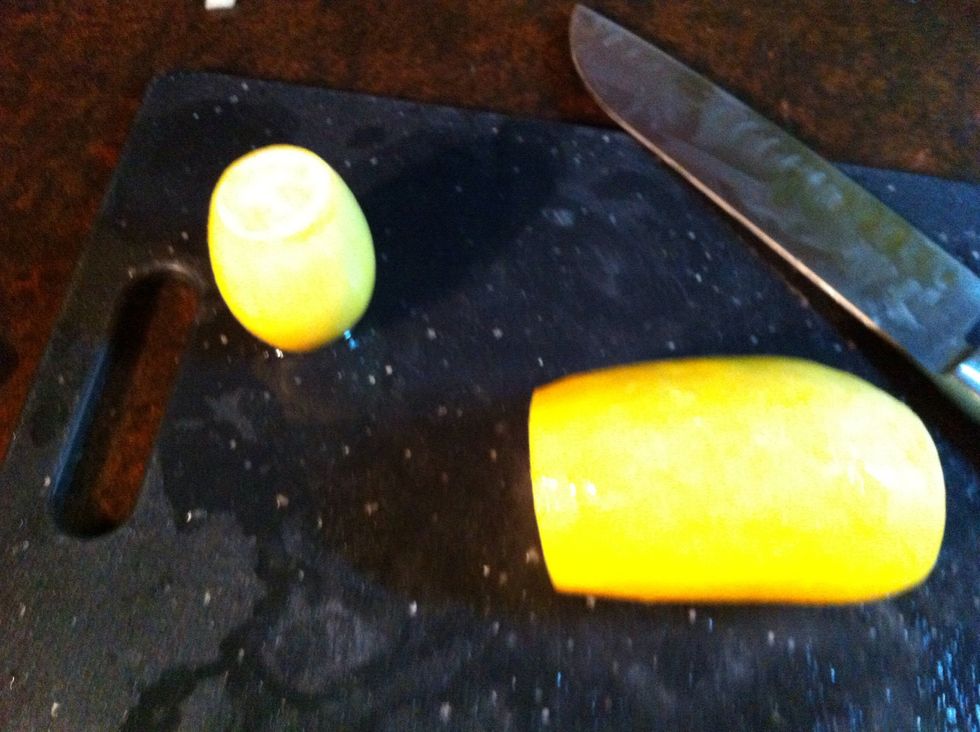 Cut the yellow squash the same. Halve then long, wide slices.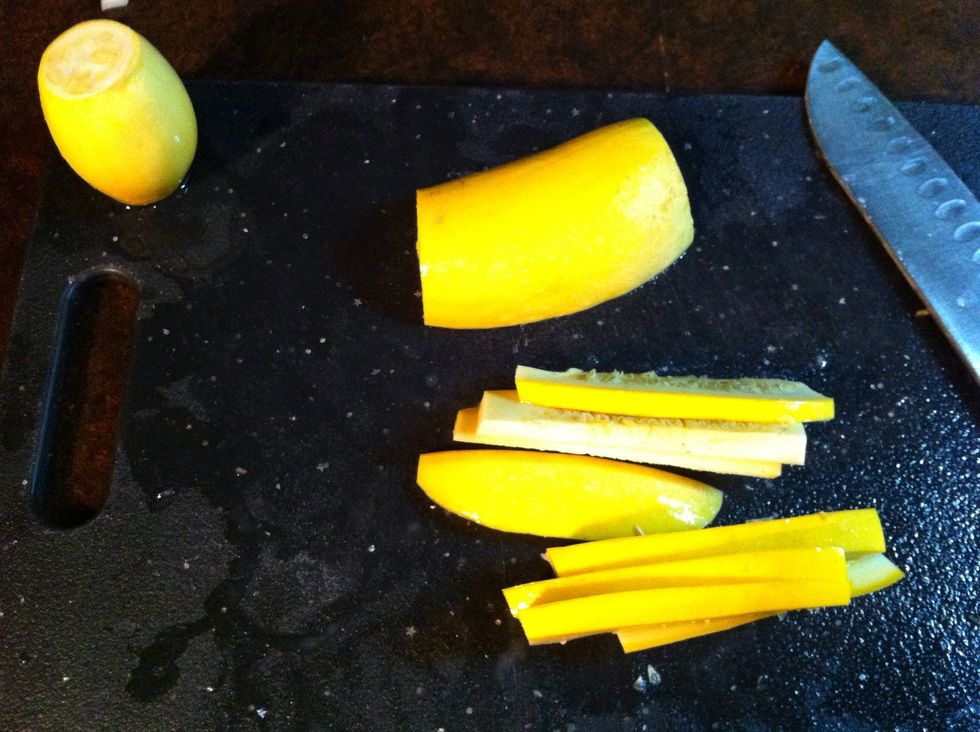 Like this.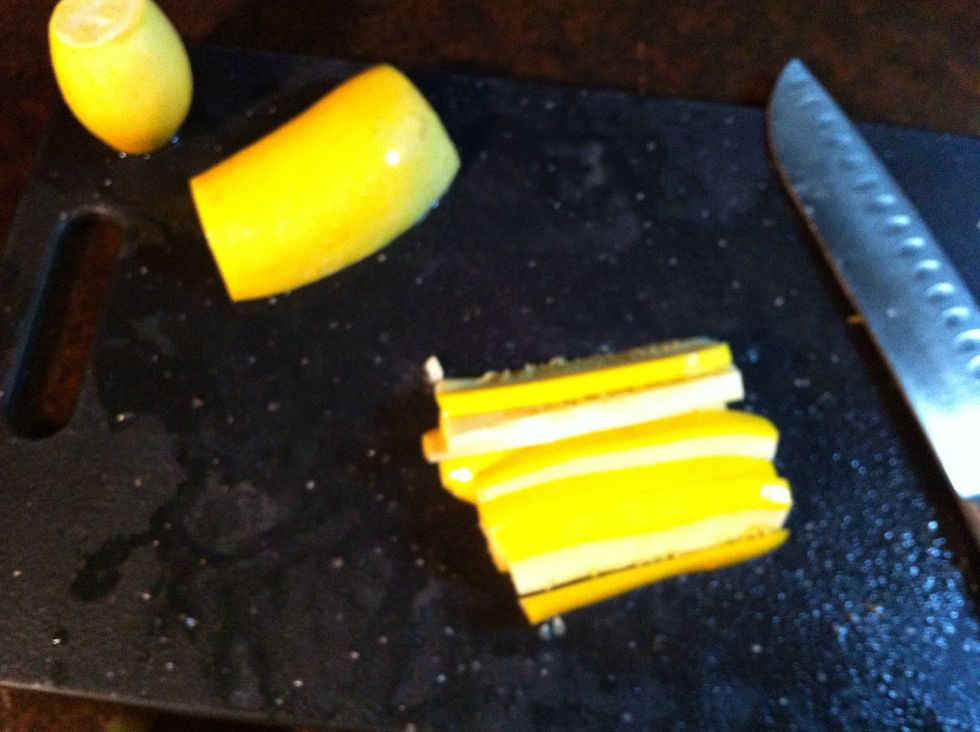 Line them up.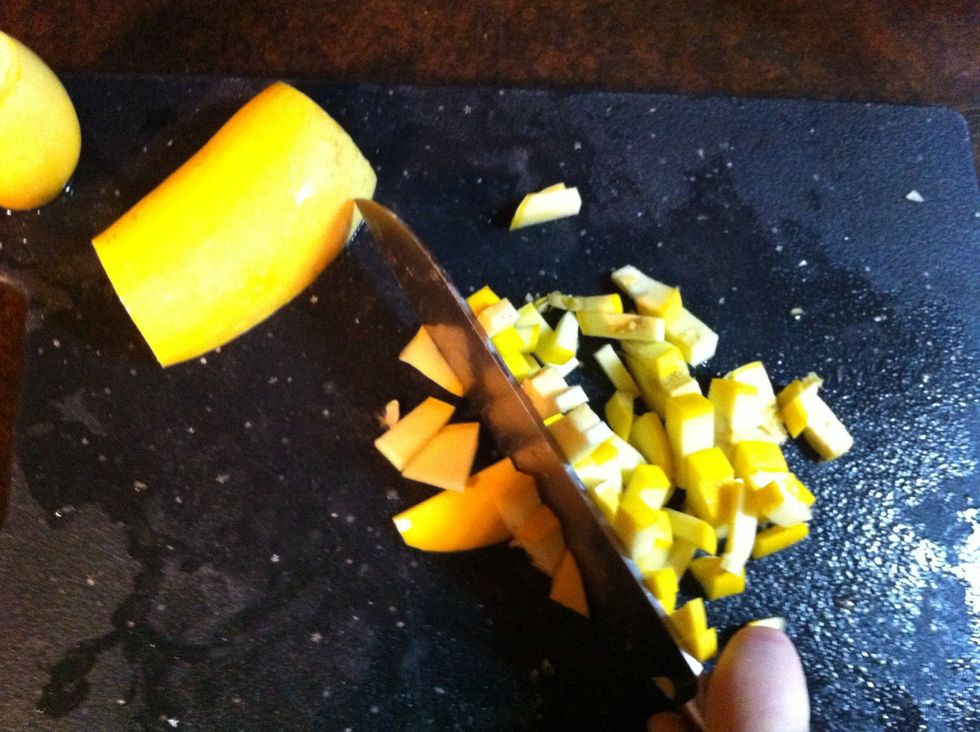 Dice them.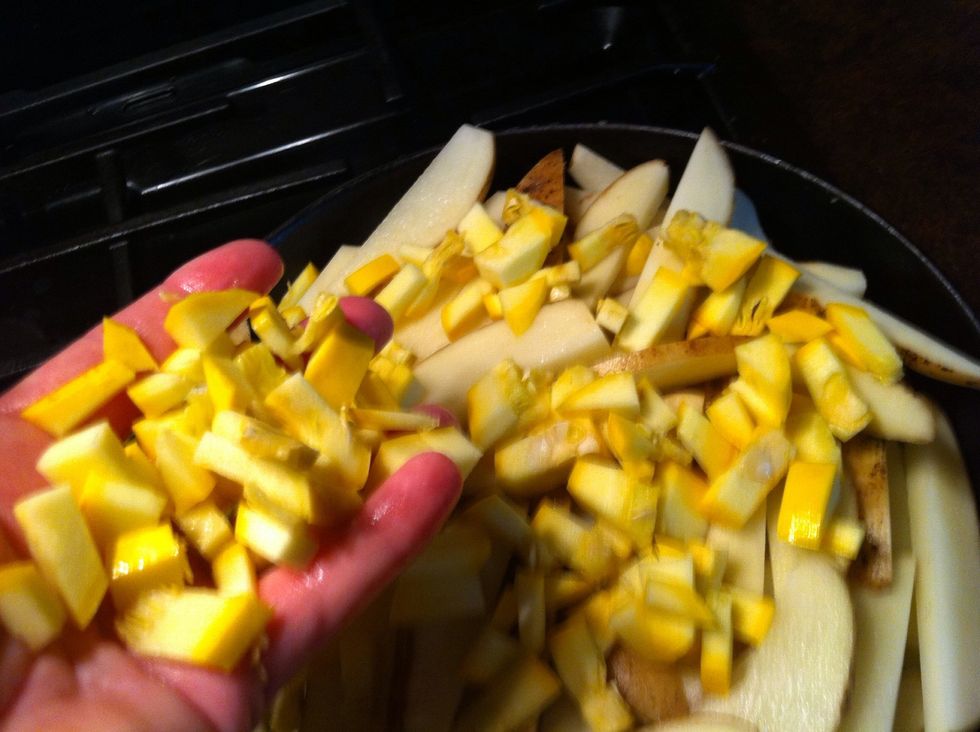 Add on top of potatoes.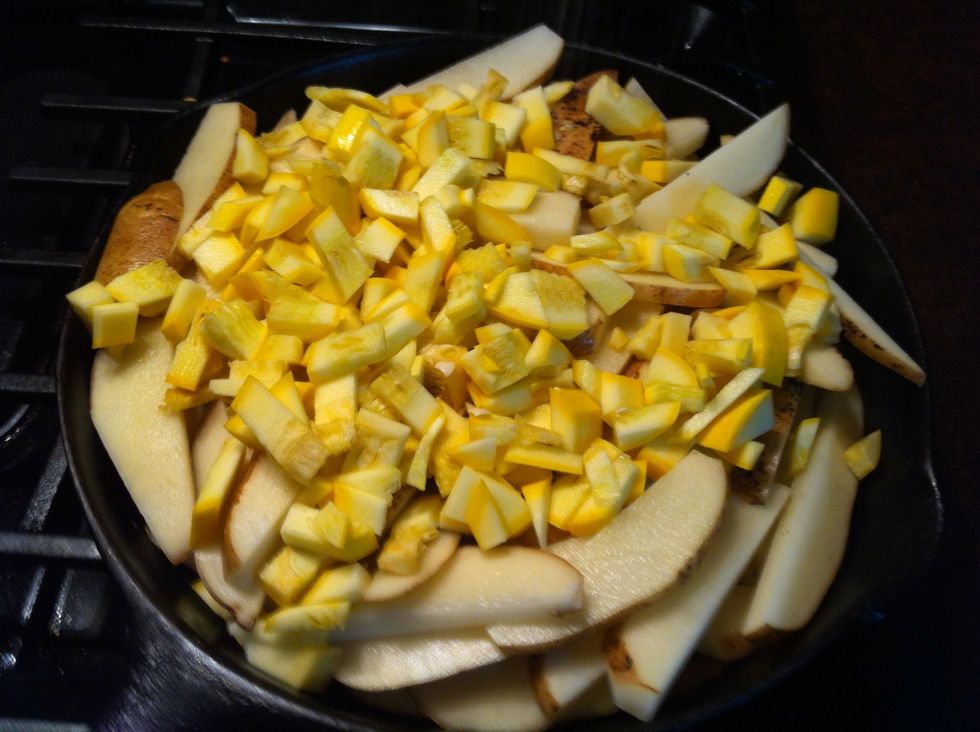 Salt to taste. I use Course Kosher.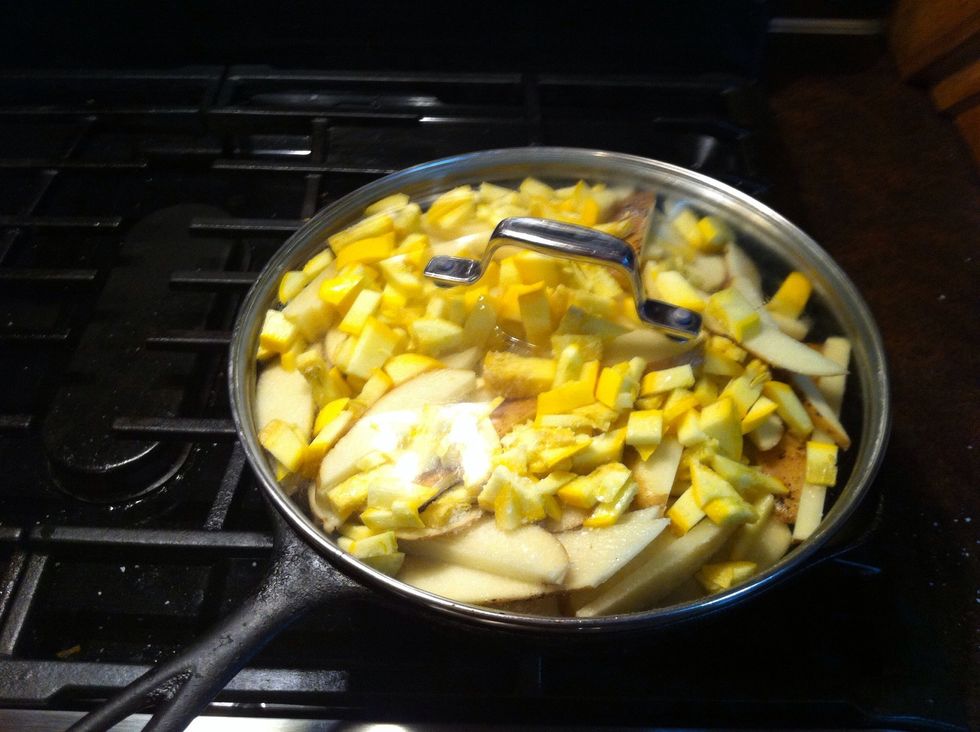 Cover. Turn heat to Medium.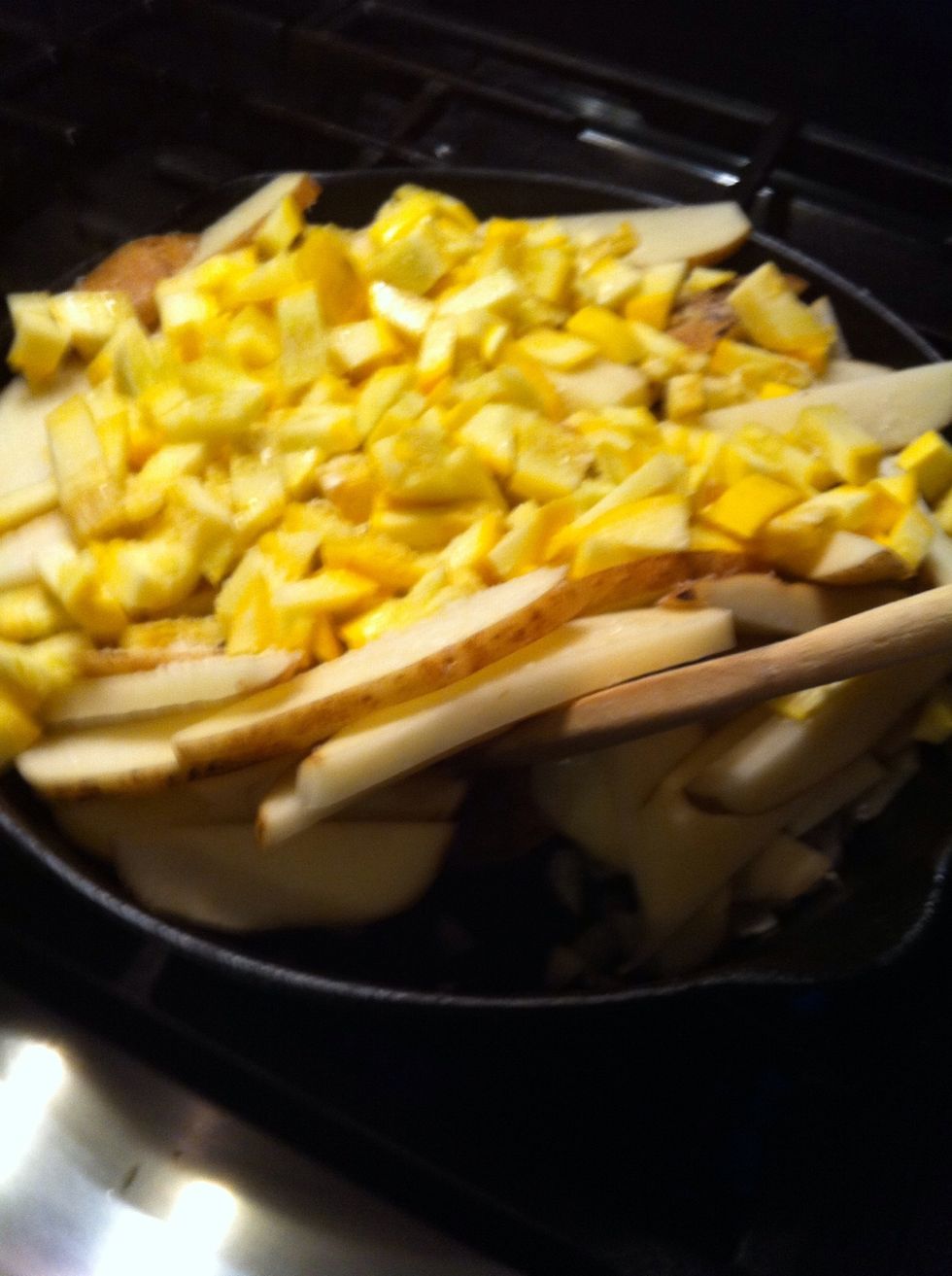 Turn every 5 min.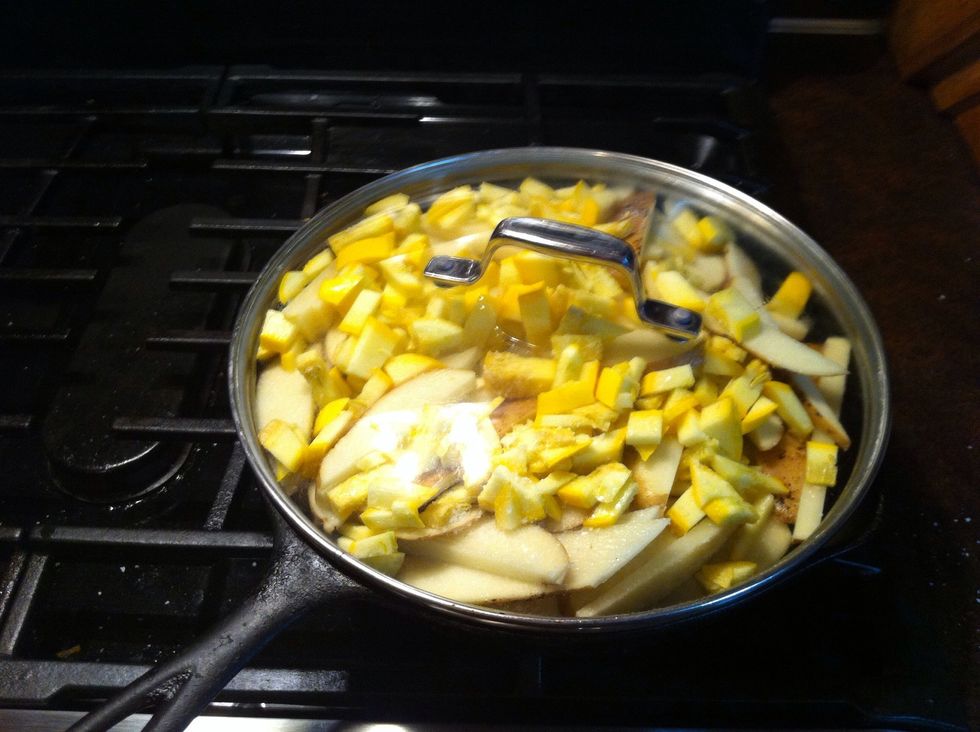 Recover.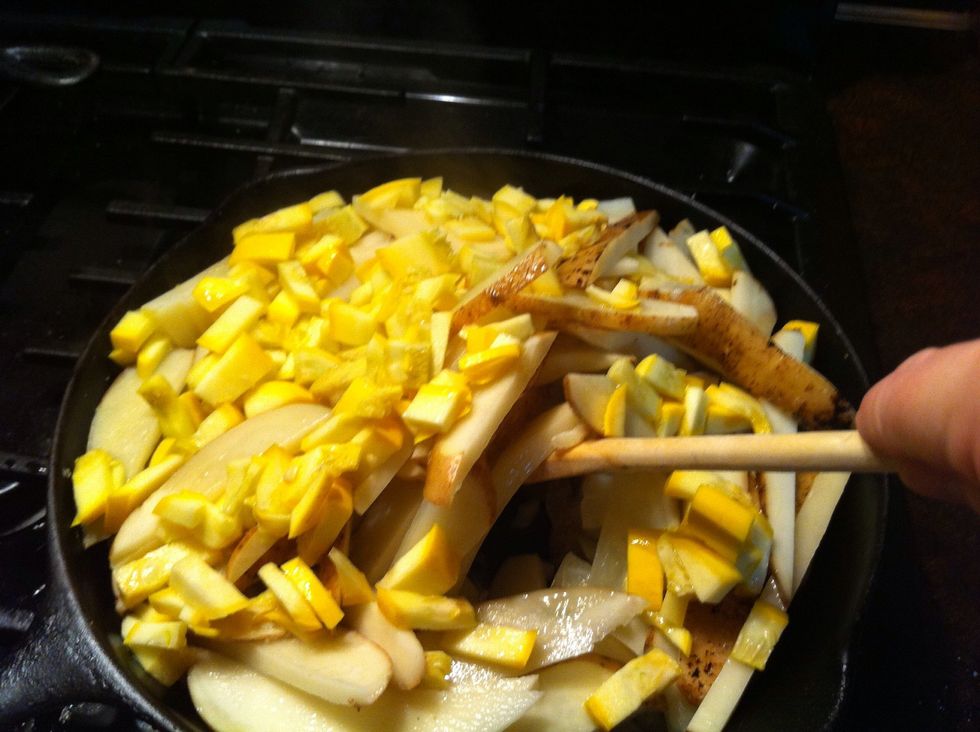 Turn again..recover again until done.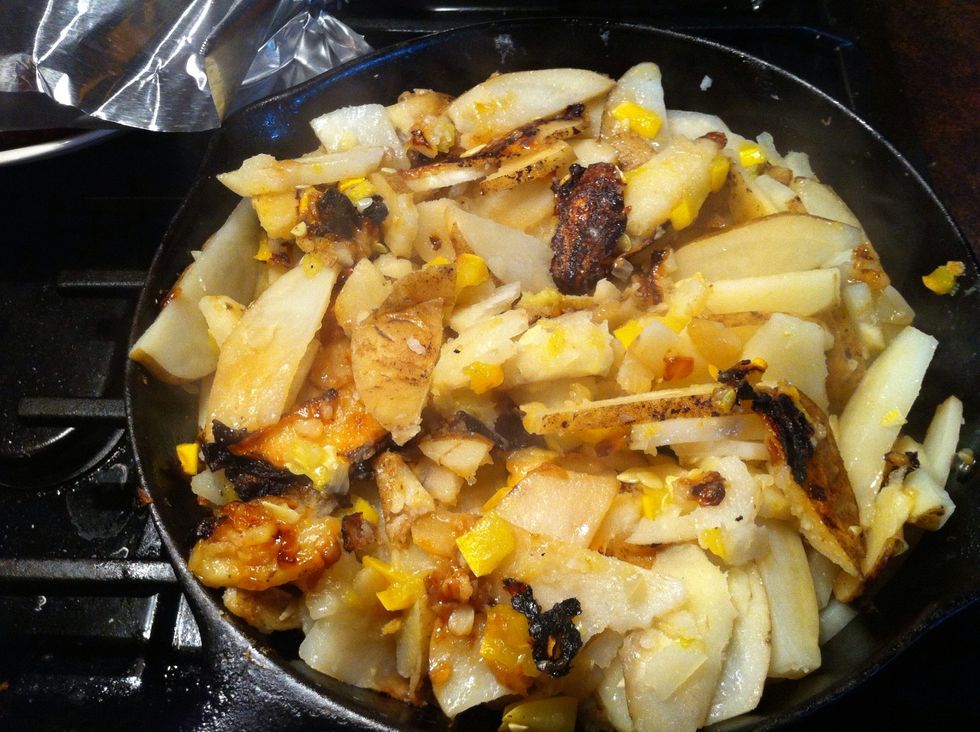 When the potatoes are falling apart as you turn them..they are done.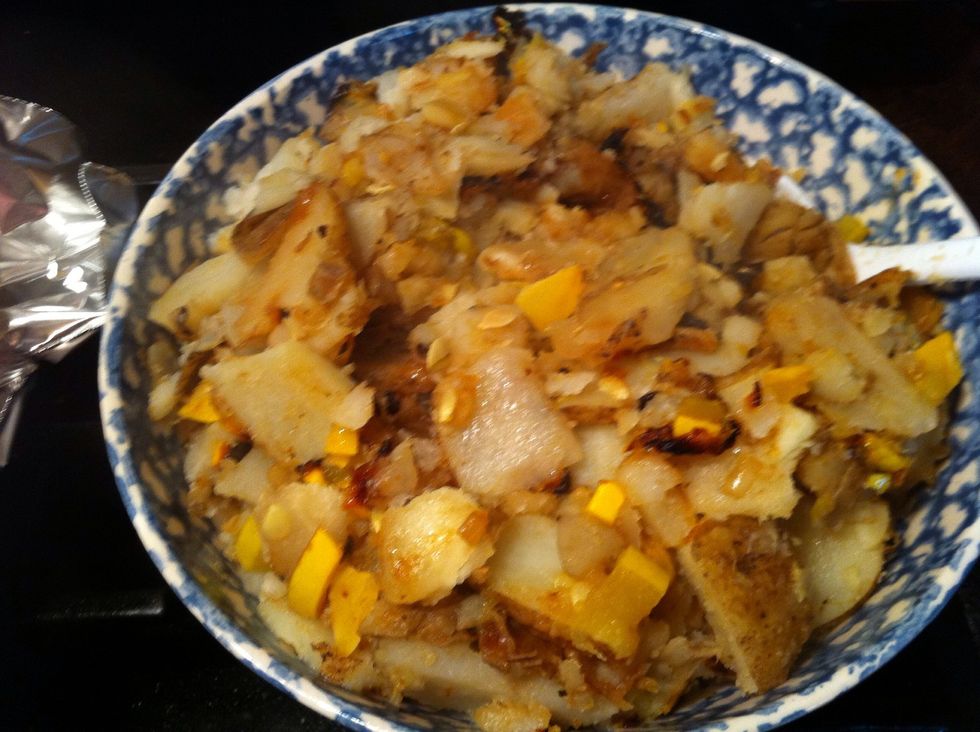 Place in bowl and serve! Yum!
We refrigerate leftovers to reheat next day. That is, when there's leftovers. This is how we do it.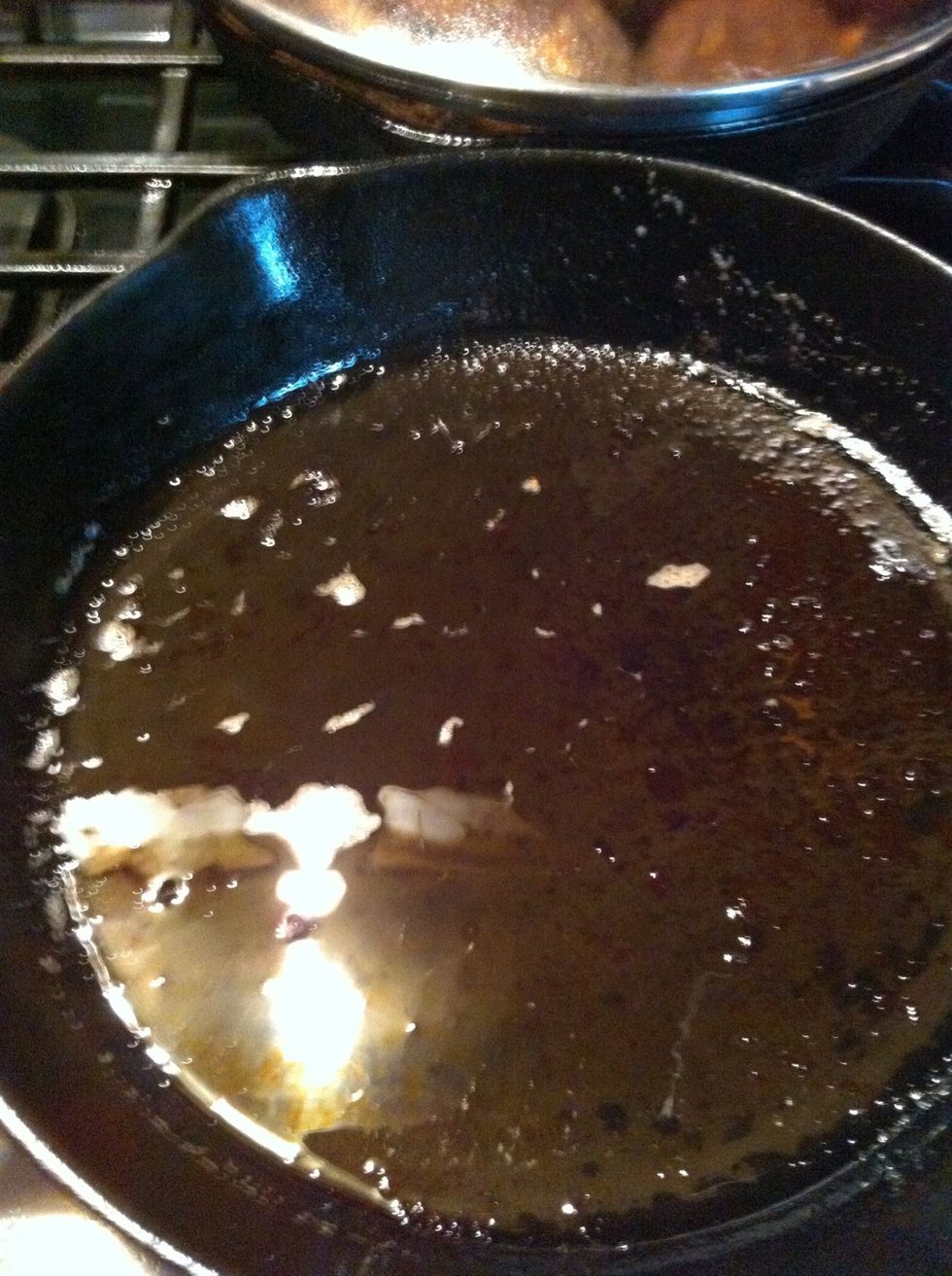 I had fixed breakfast sausage in this. Keep this leftover fat..can you say flavor? Preheat this skillet of "sausage fat". You can use "leftover fat" from bacon, fried chicken, or pork chops.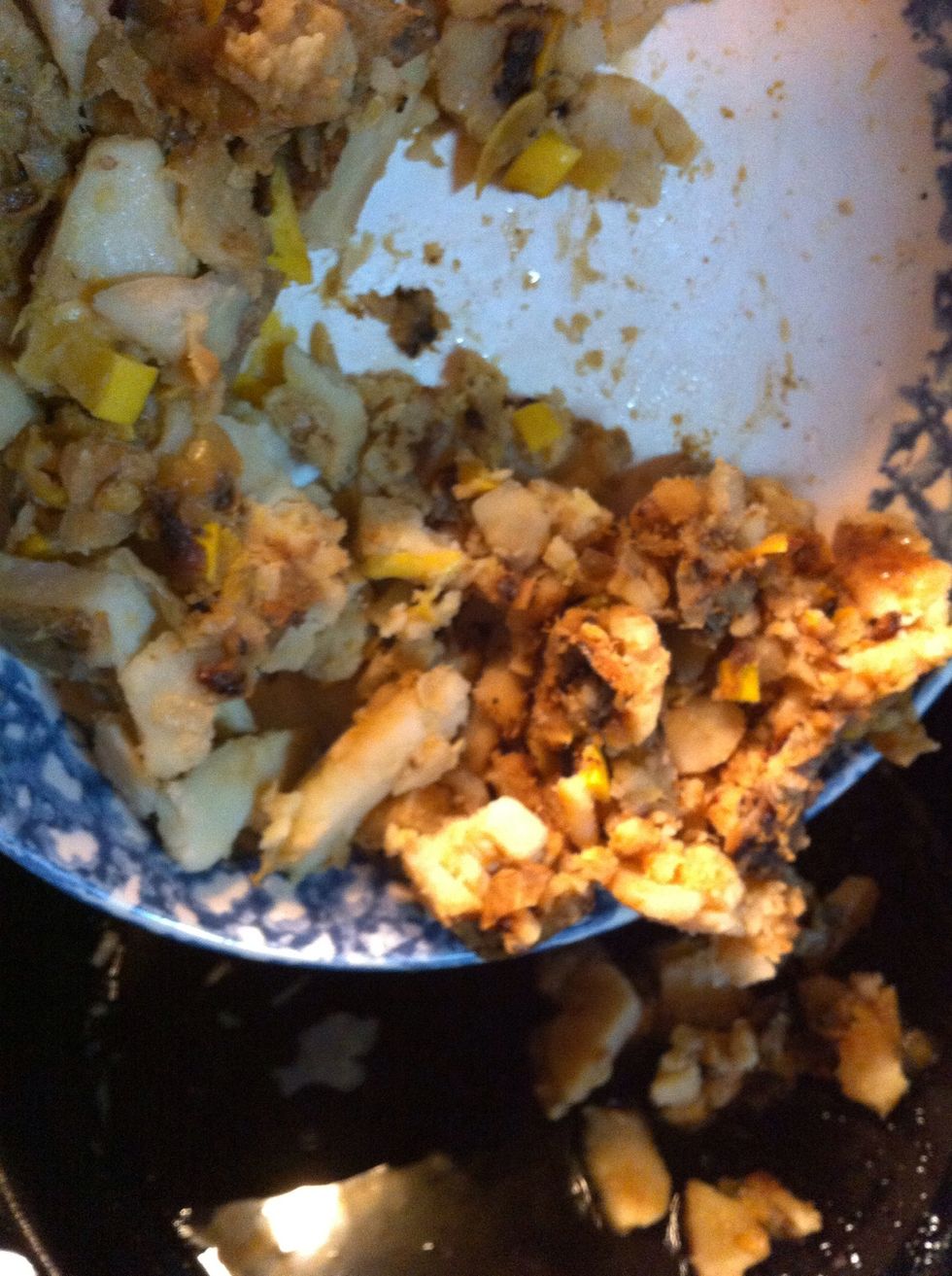 Drop in cold leftovers.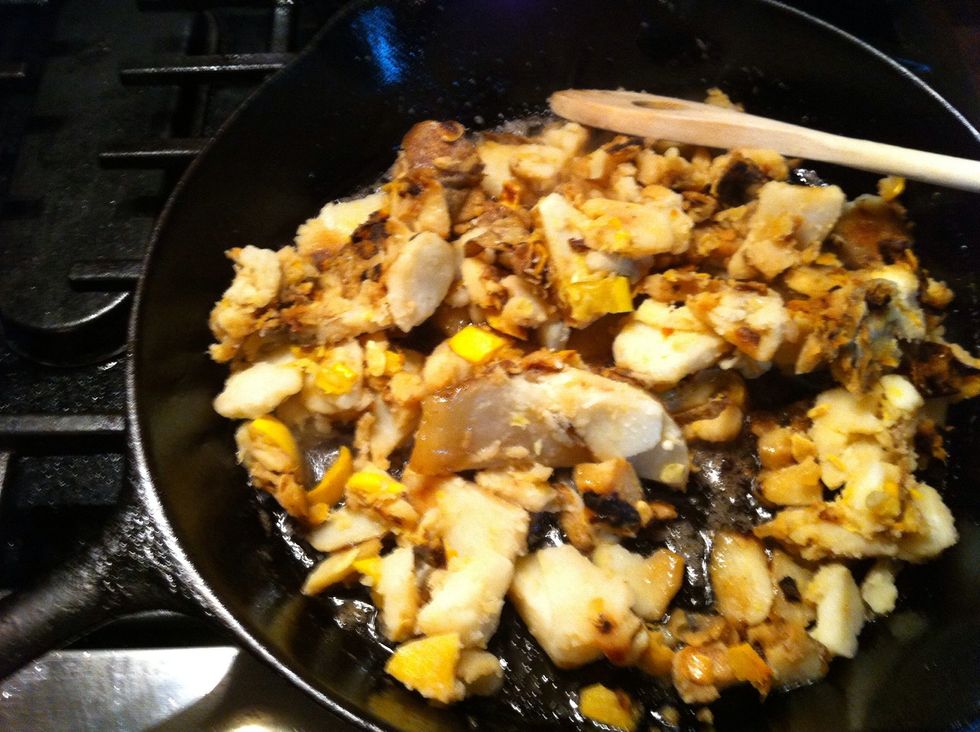 Start to mix leftover potatoes with sausage fat.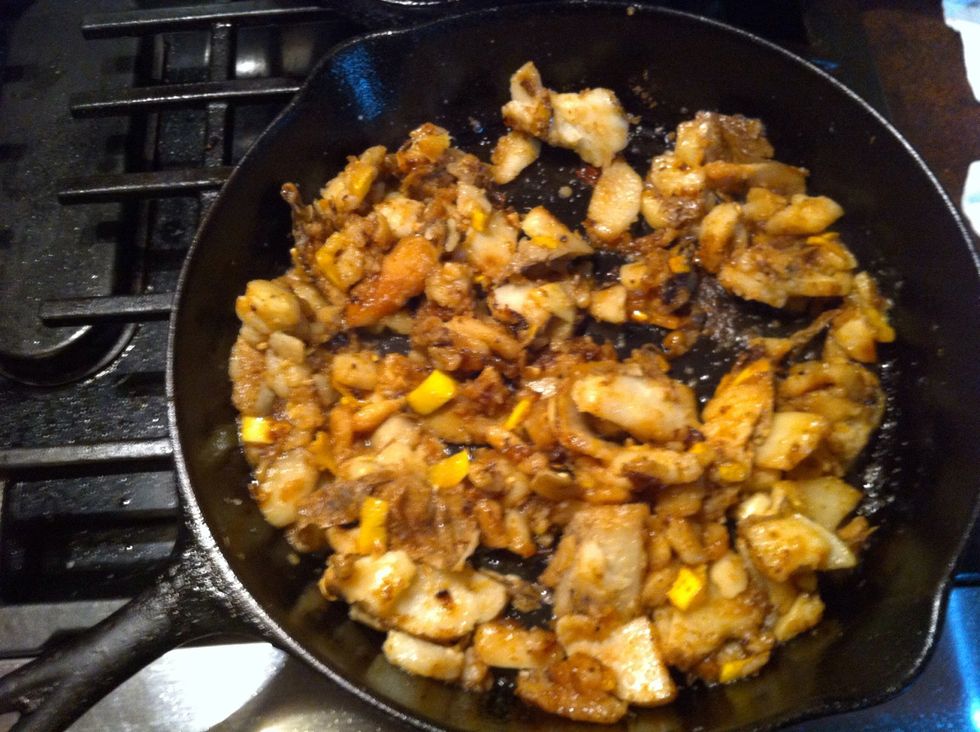 See that color? Looks better all ready.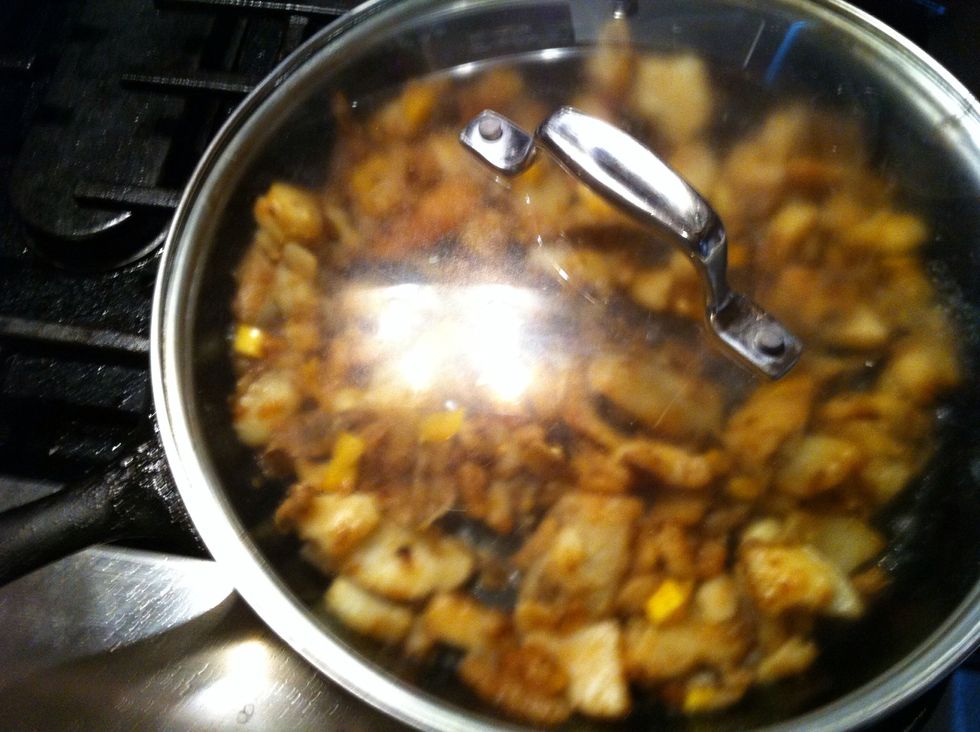 Cover to reheat.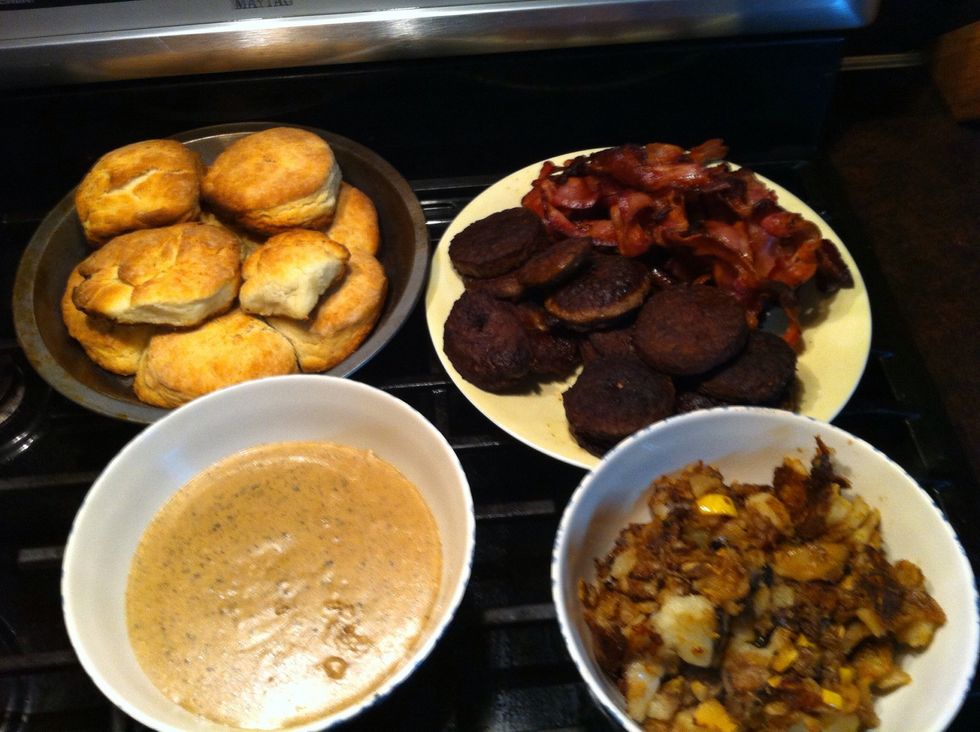 Serve with Breakfast. True Southerner's favorite meal!👍
2.0Tbsp Fat to "fry" in
1.0 Onion
1.0 Bulb of Garlic
1.0 Potato per Serving
1.0 Yellow Squash
Lucy Hudnall
If you can't explain it to a 6 year old, you don't understand it yourself. -Albert Einstein