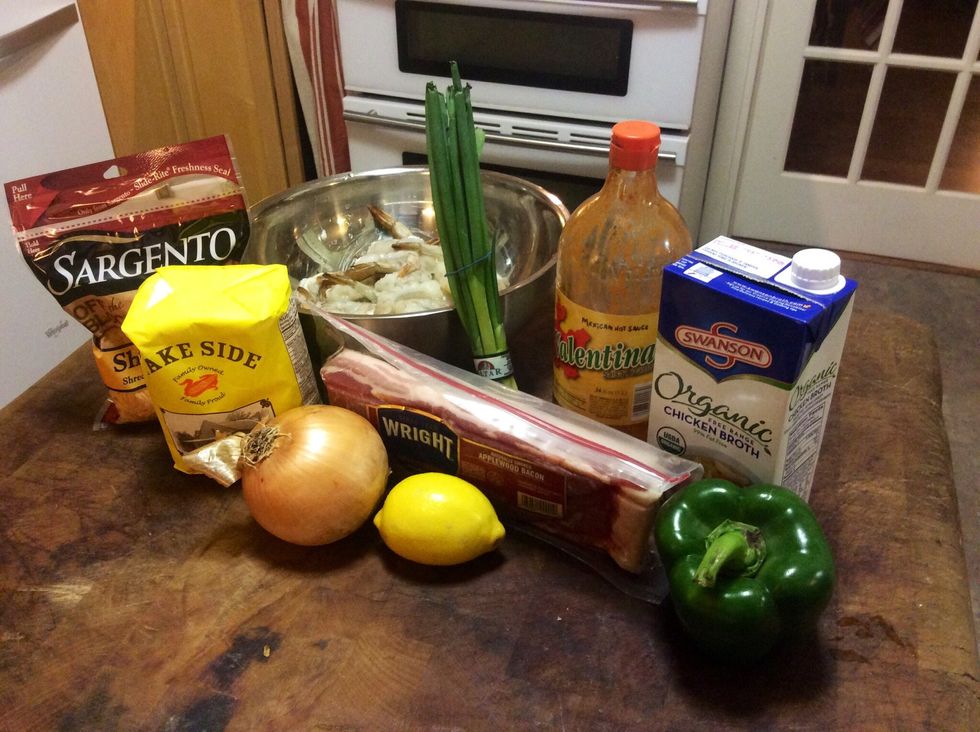 Gather ingredients.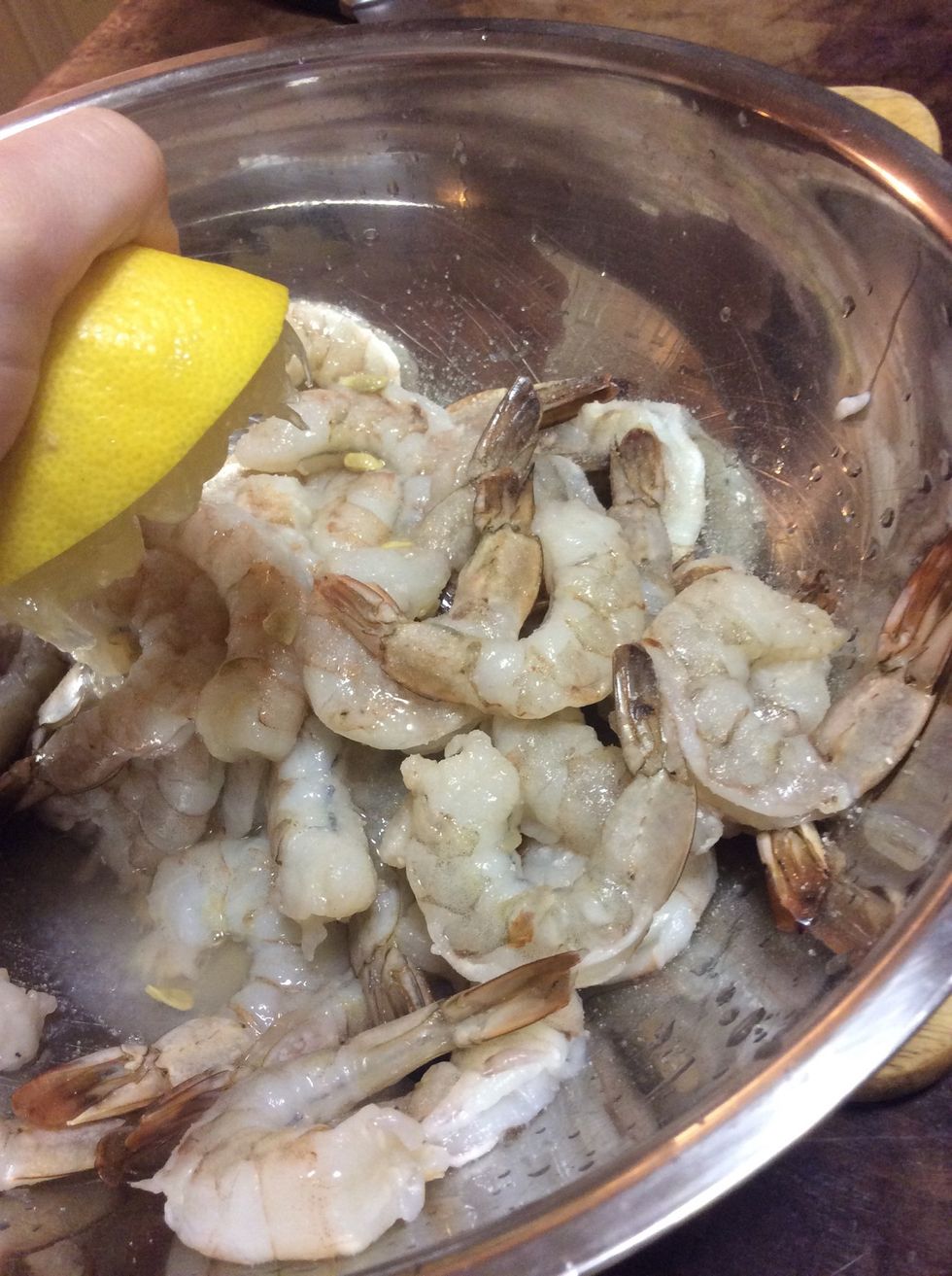 Squeeze lemon juice, and a splash or two of hot sauce.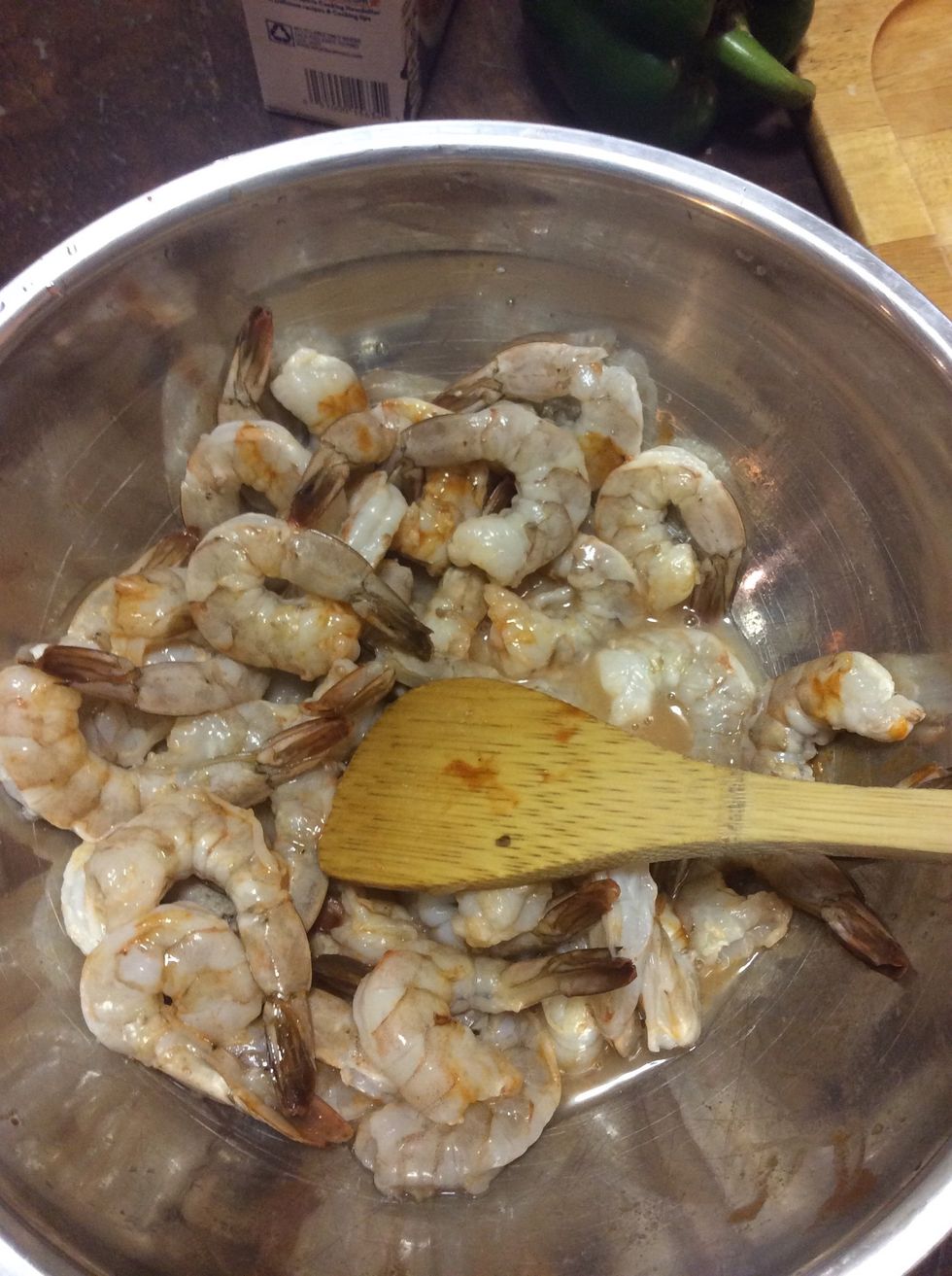 Stir and set aside.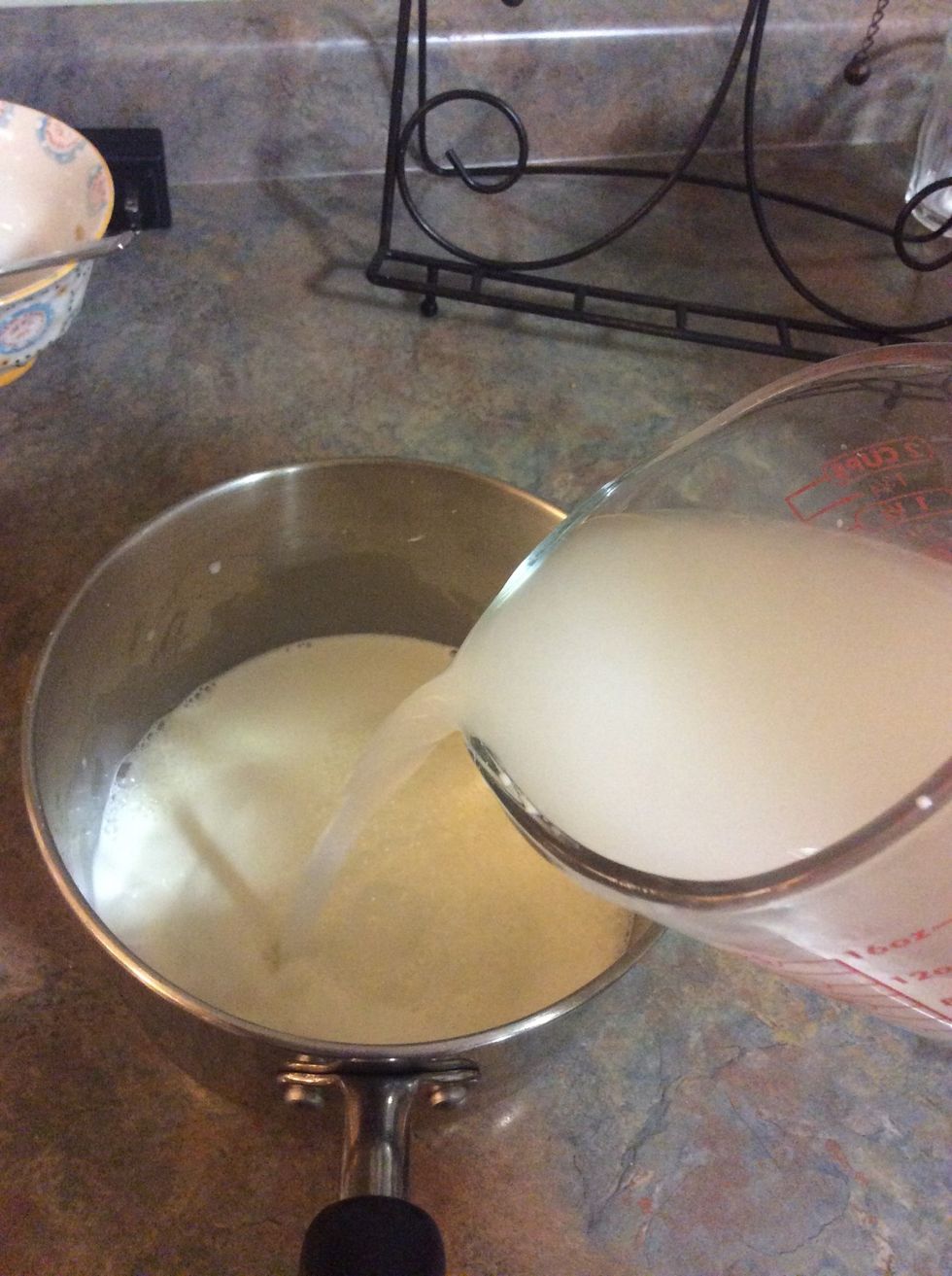 Bring half & half and water to boil for grits.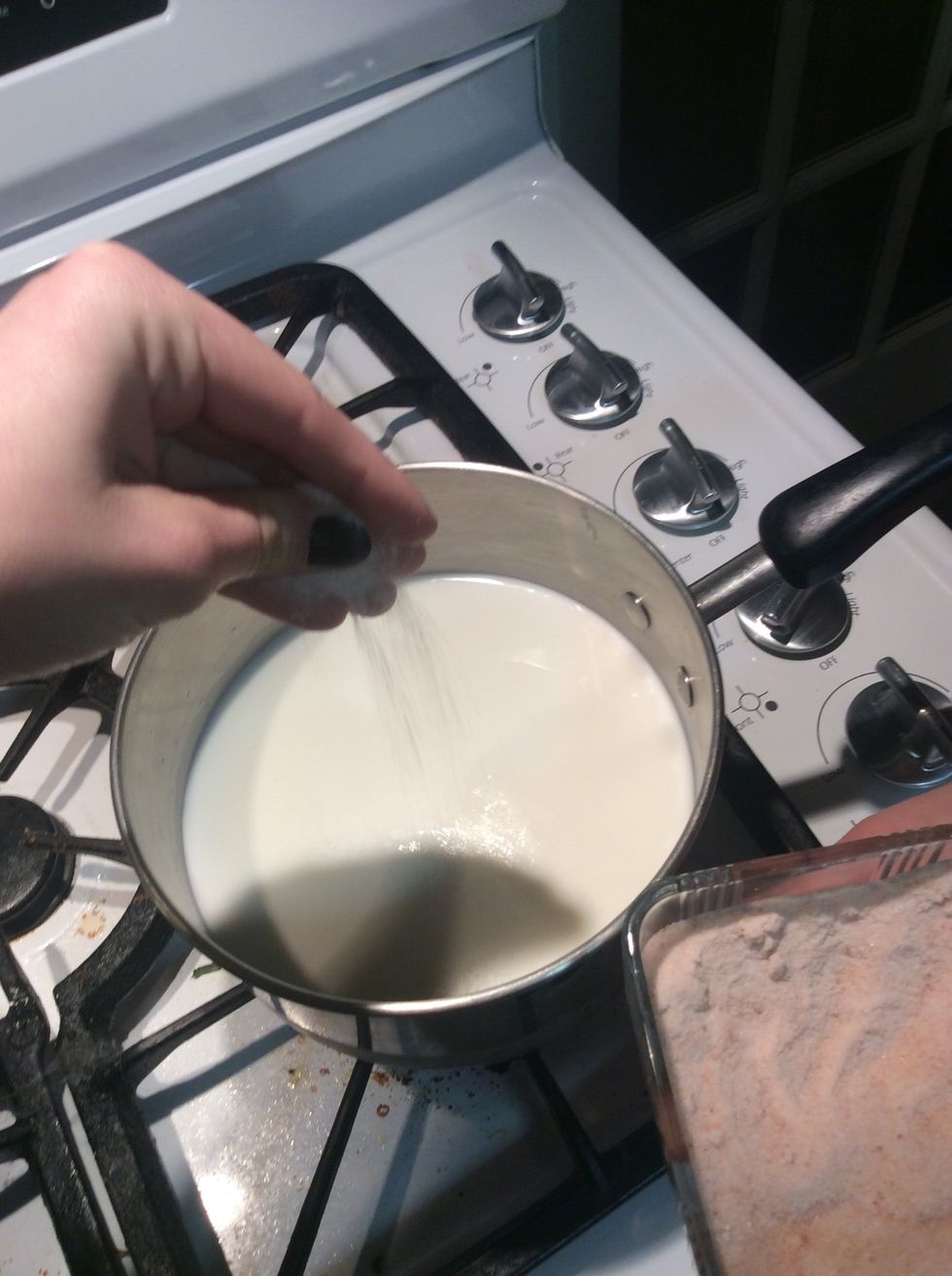 Add salt.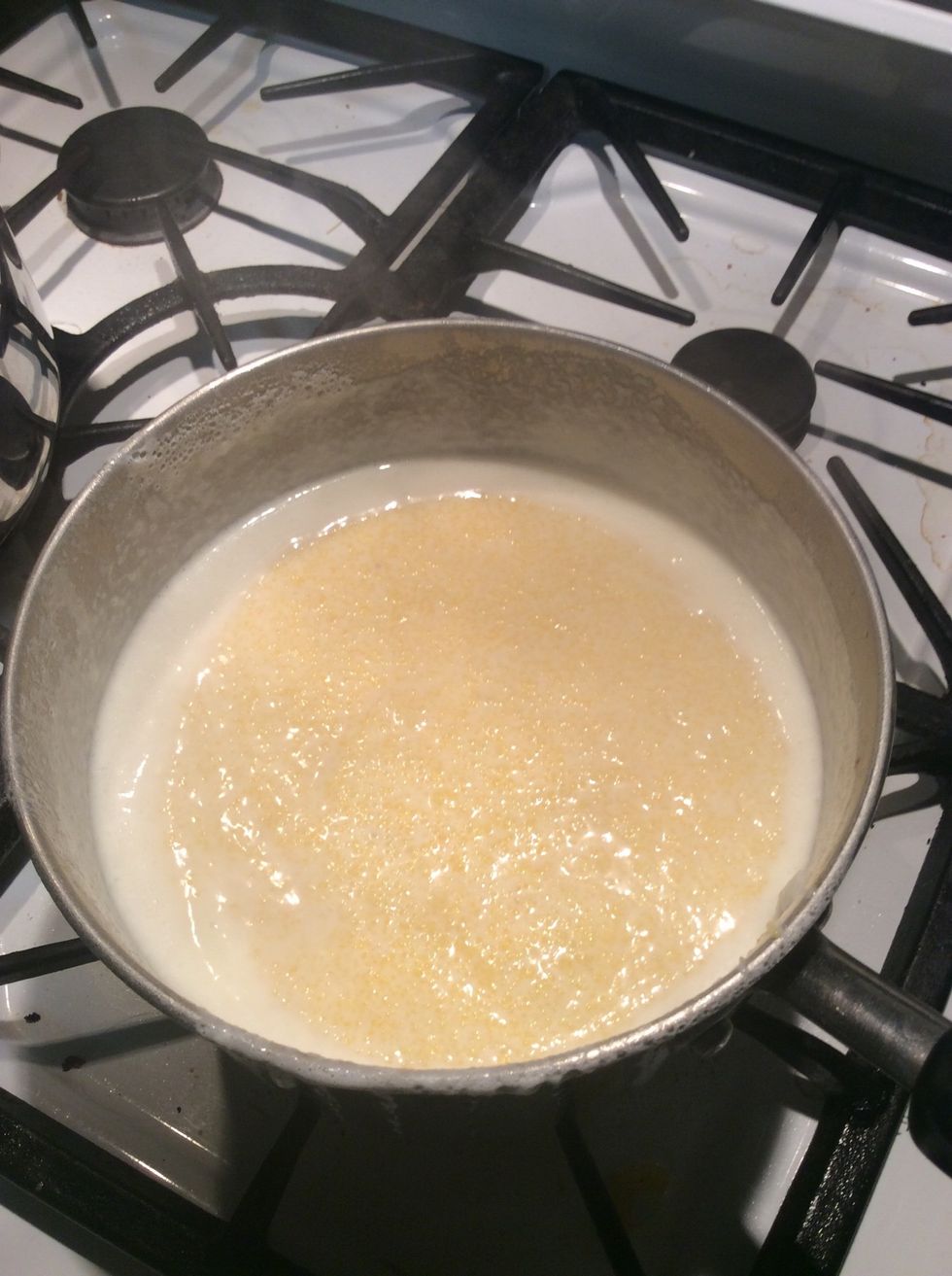 Stir in grits a handful at a time. Reduce heat and simmer until thick.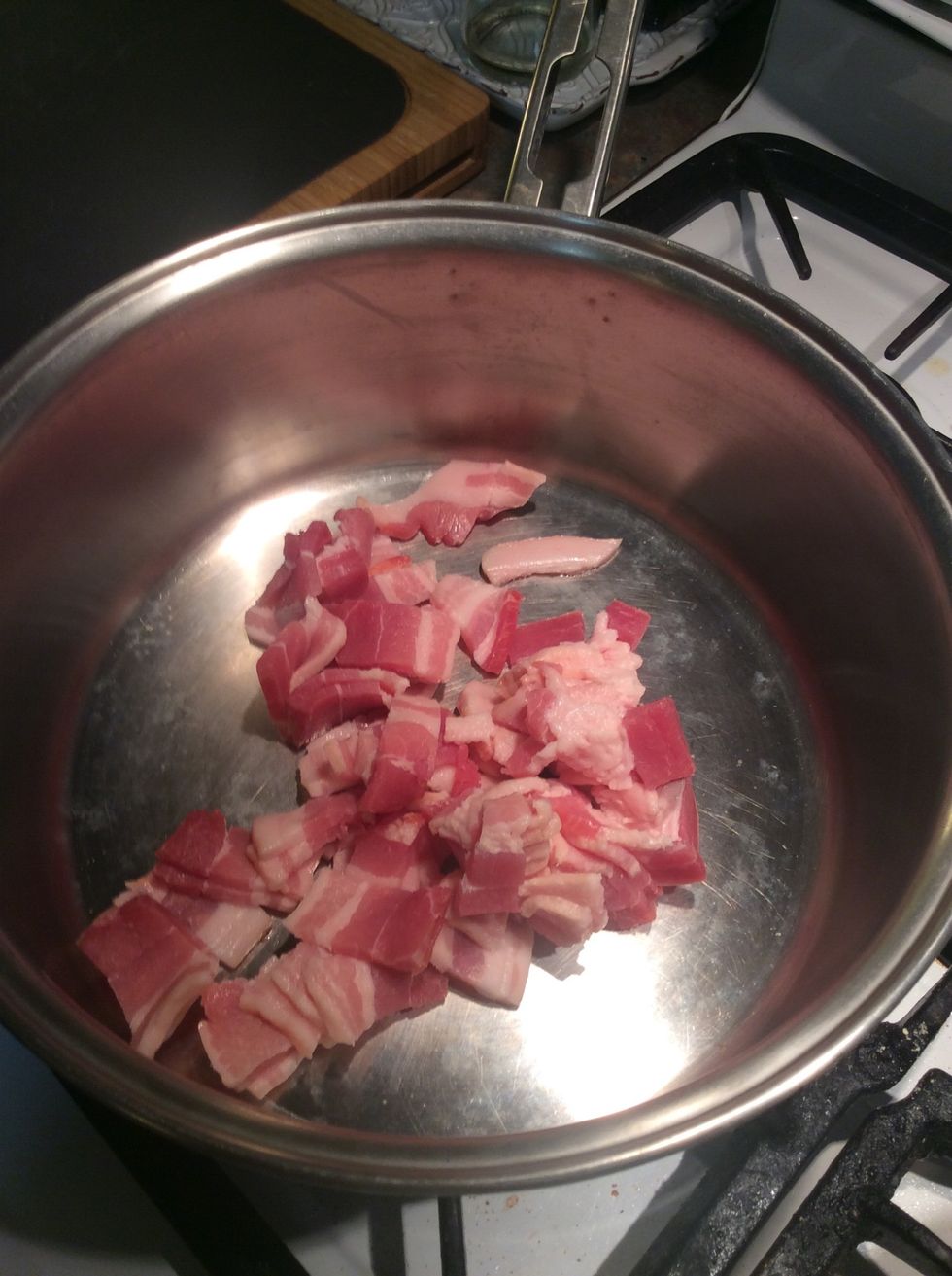 Put bacon in pan after chopping while the grits cook.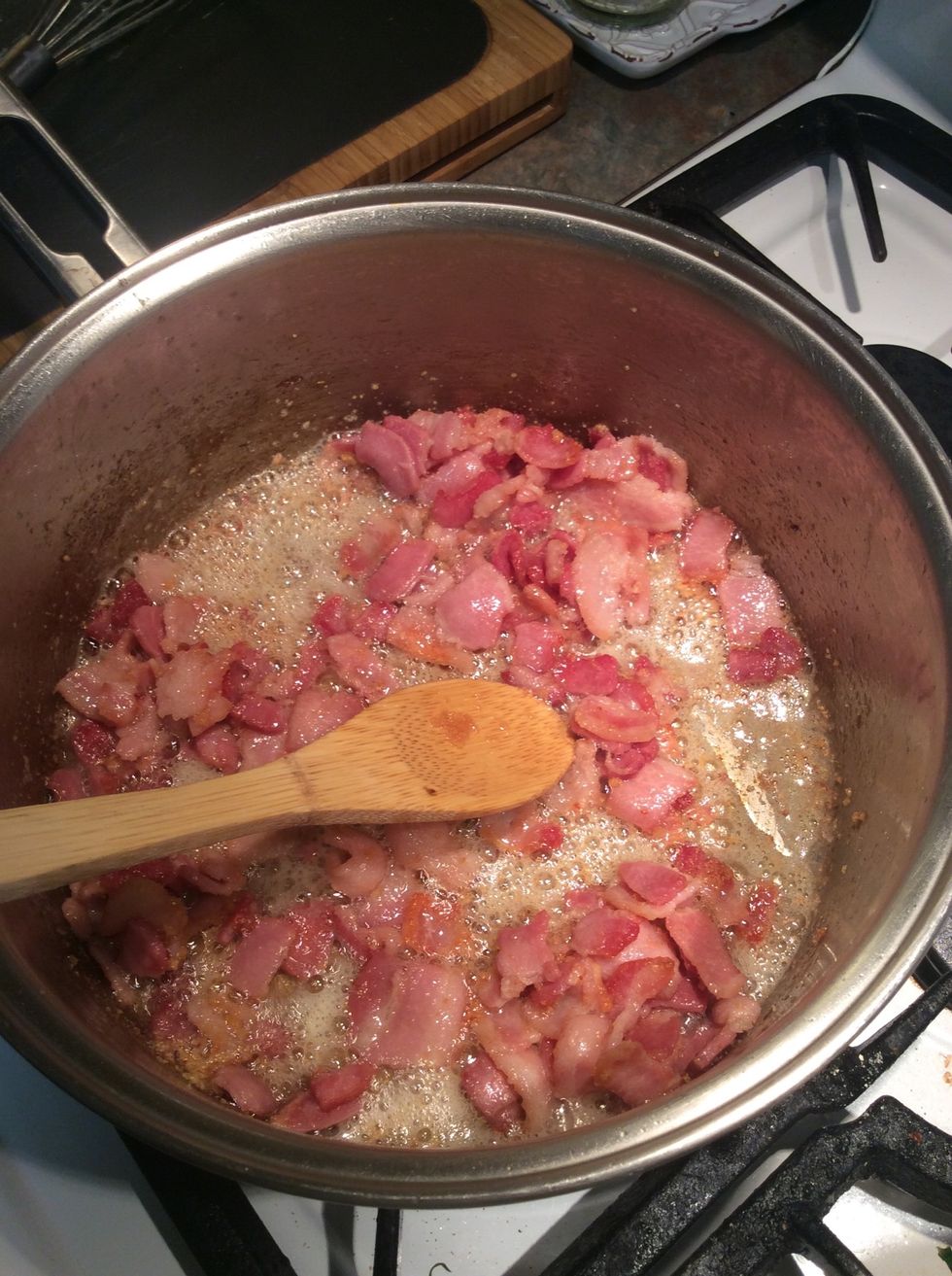 Stir until brown.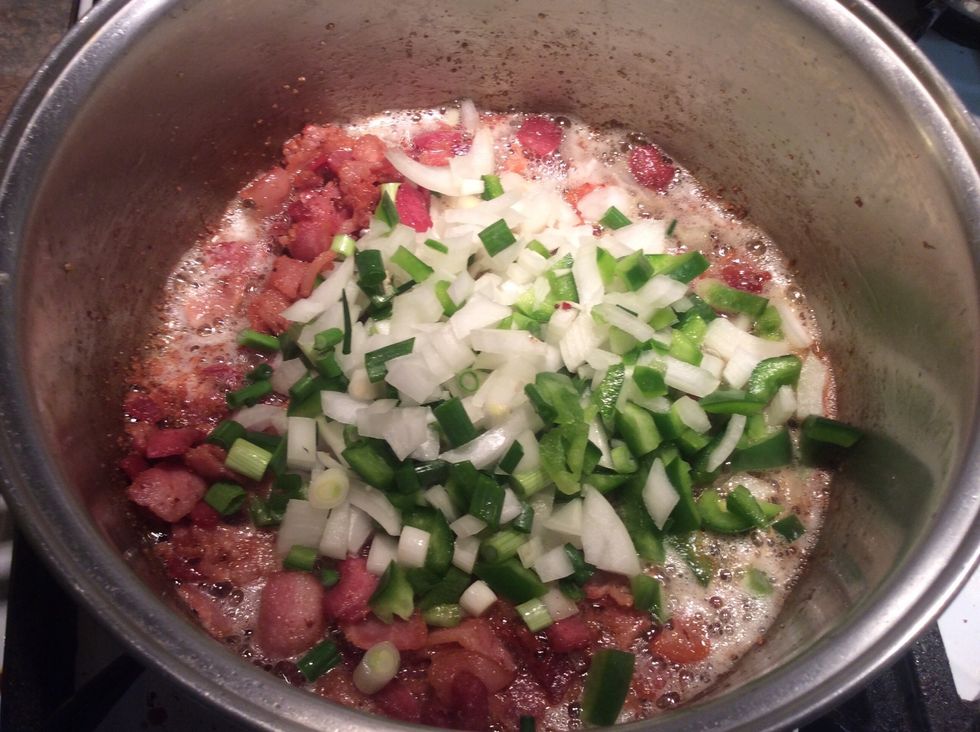 Add chopped vegetables to bacon.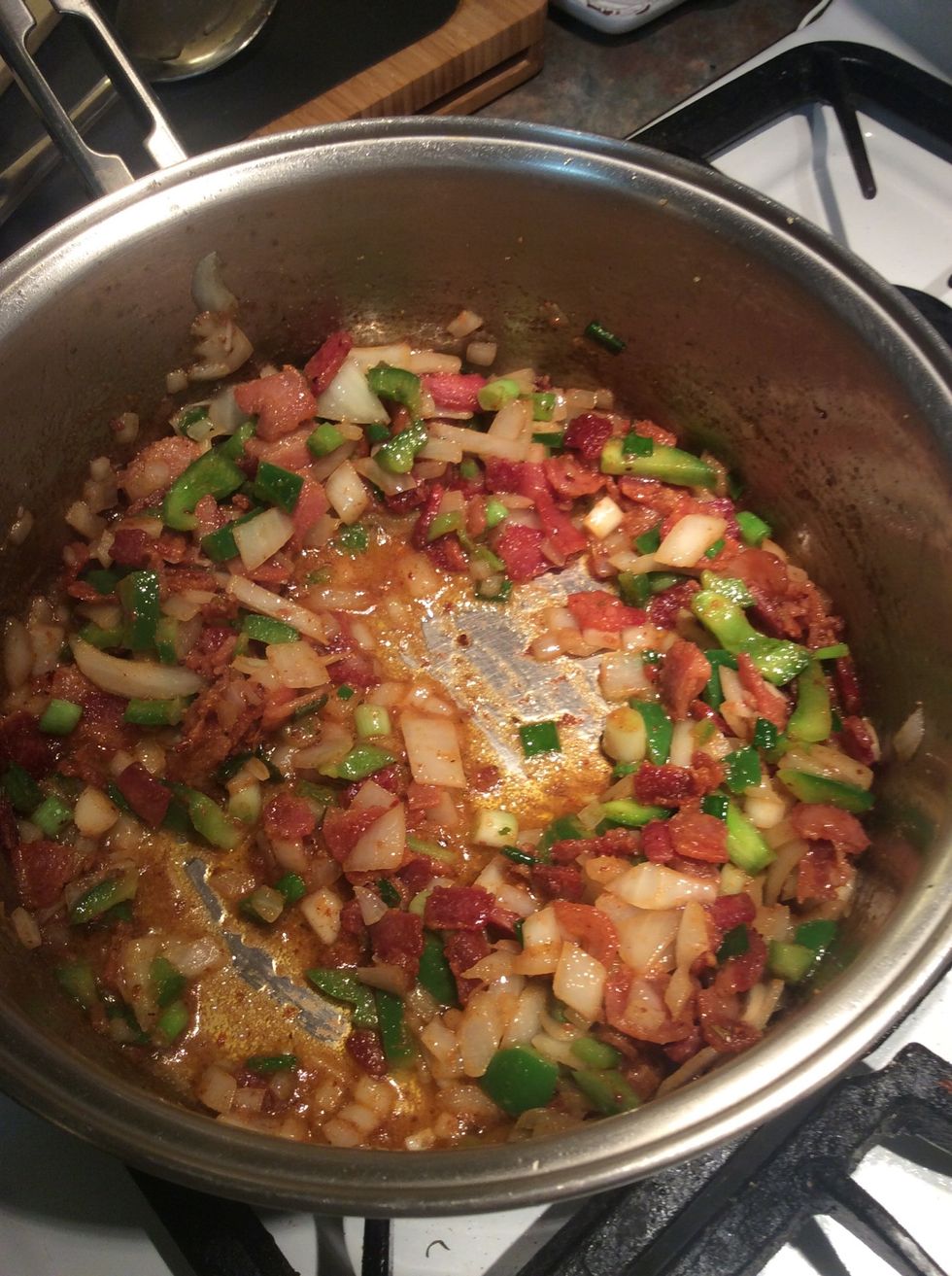 Cook until veggies are soft, add about 2 tbsp of your butter.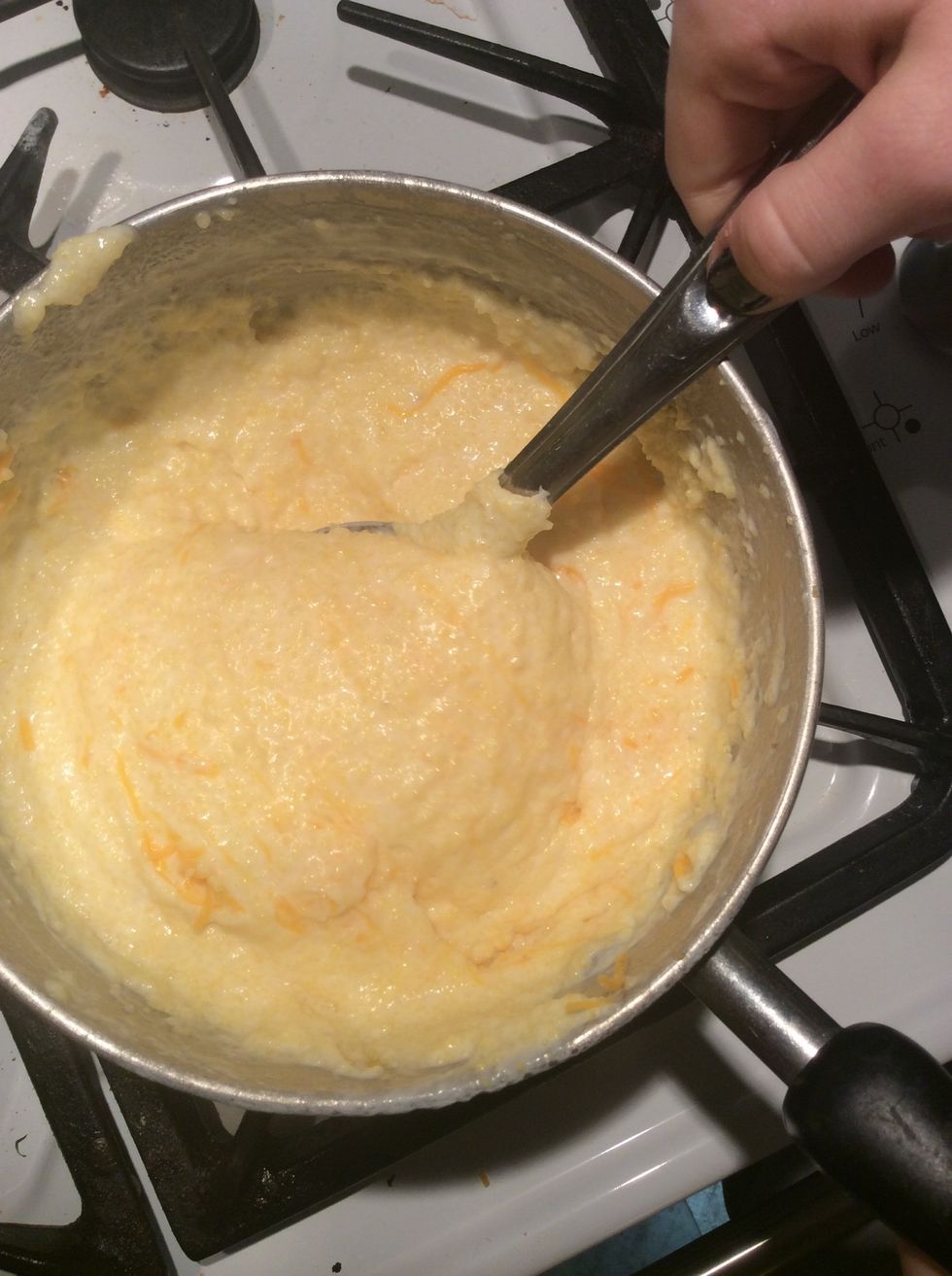 When grits are thick and creamy, stir in the rest of butter and stir in cheese.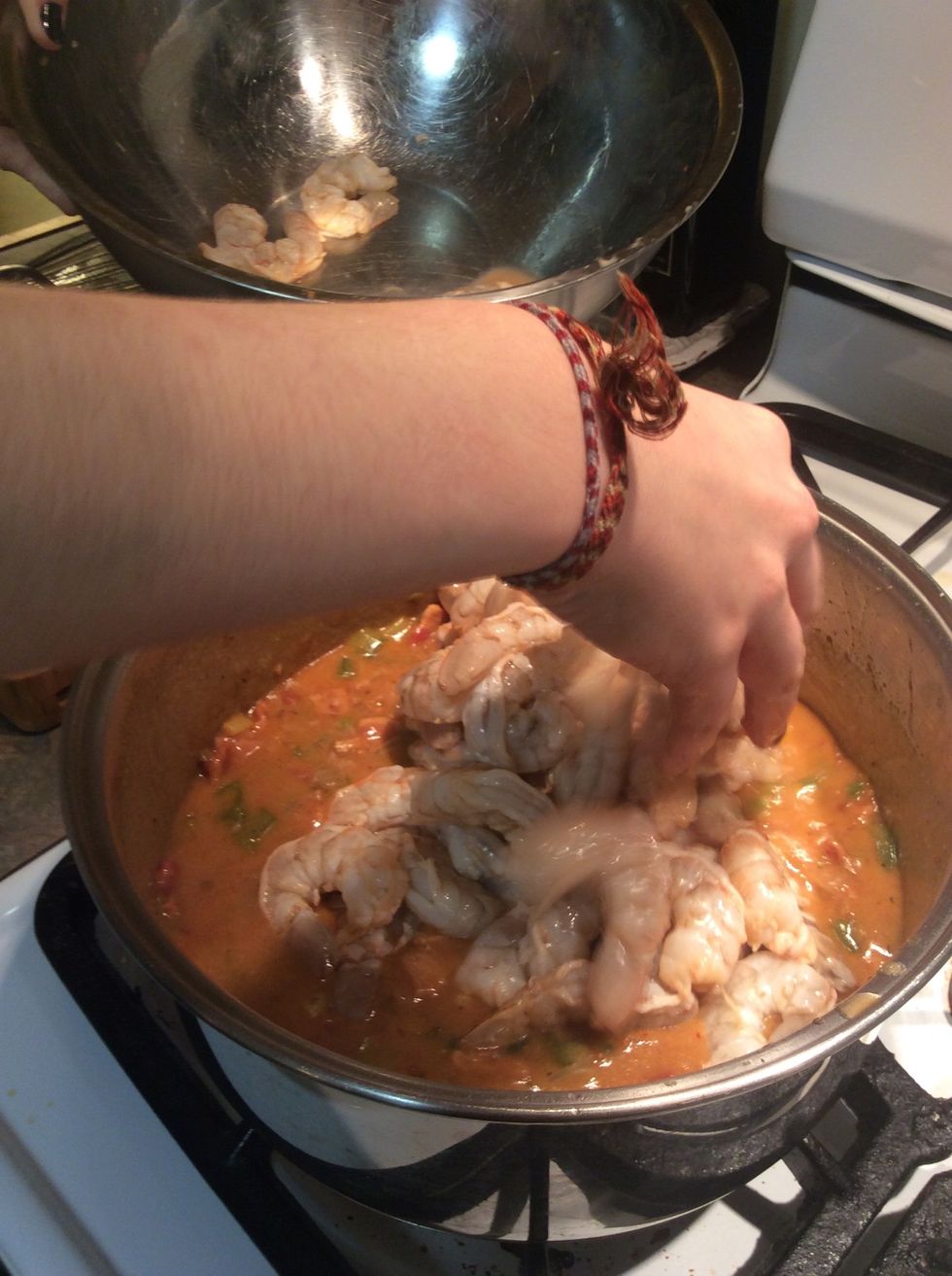 Add shrimp.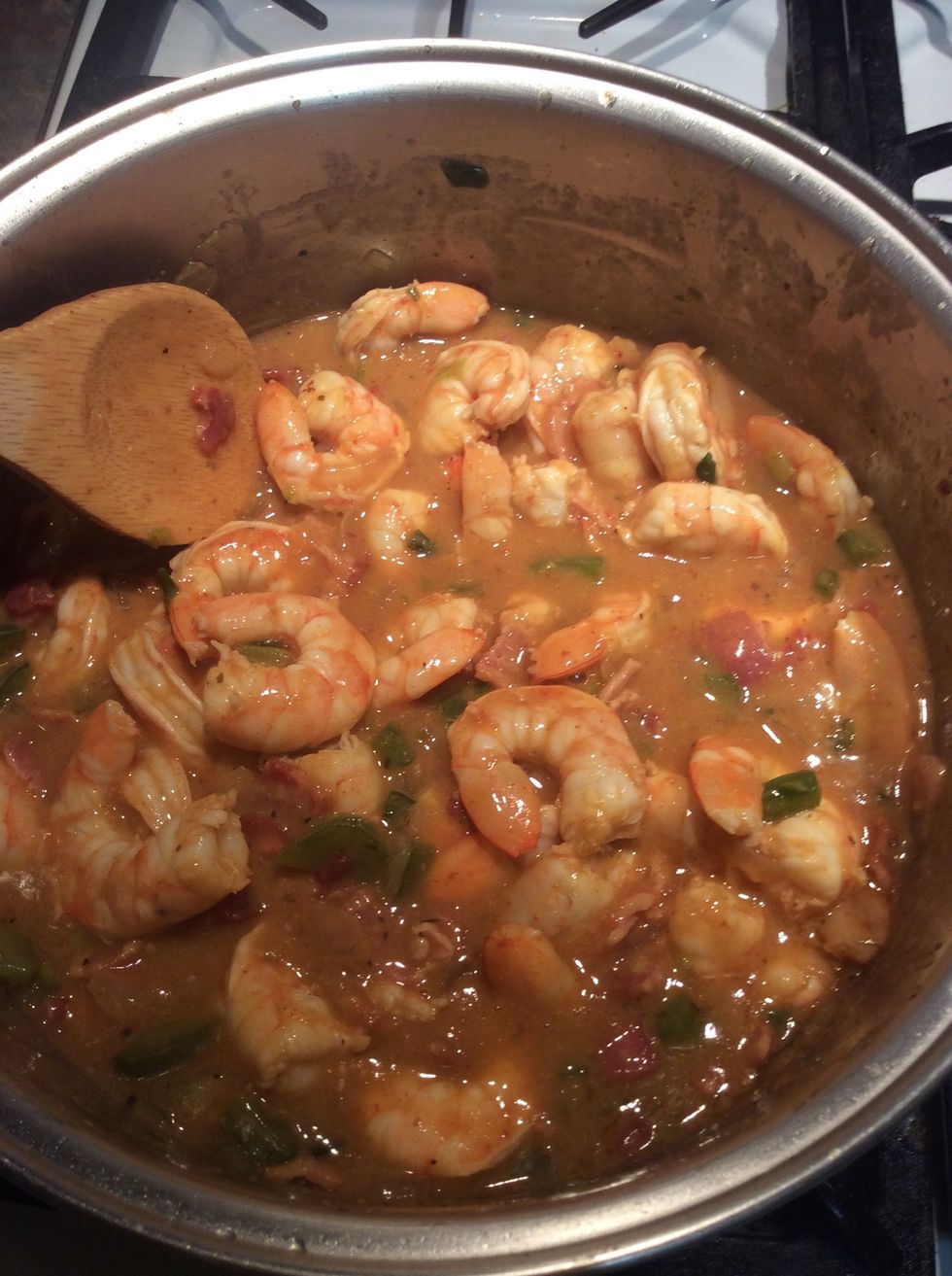 Let simmer until shrimp turn pink all over.
Serve on grits.
Enjoy!
2.0lb Shrimp
1.0 Lemon
Hot sauce
Kosher salt to taste
1/2c Stone ground grits
6.0 Slices of thick bacon
1.0 Small onion
1/2c Green bell pepper
1.0 Garlic clove
1/2c Sliced scallions
2.0Tbsp All-purpose flour
1/2c Chicken stock
5.0Tbsp Butter
1/2c Sharp cheddar cheese