Purchase general sandpaper 150 grit is fine.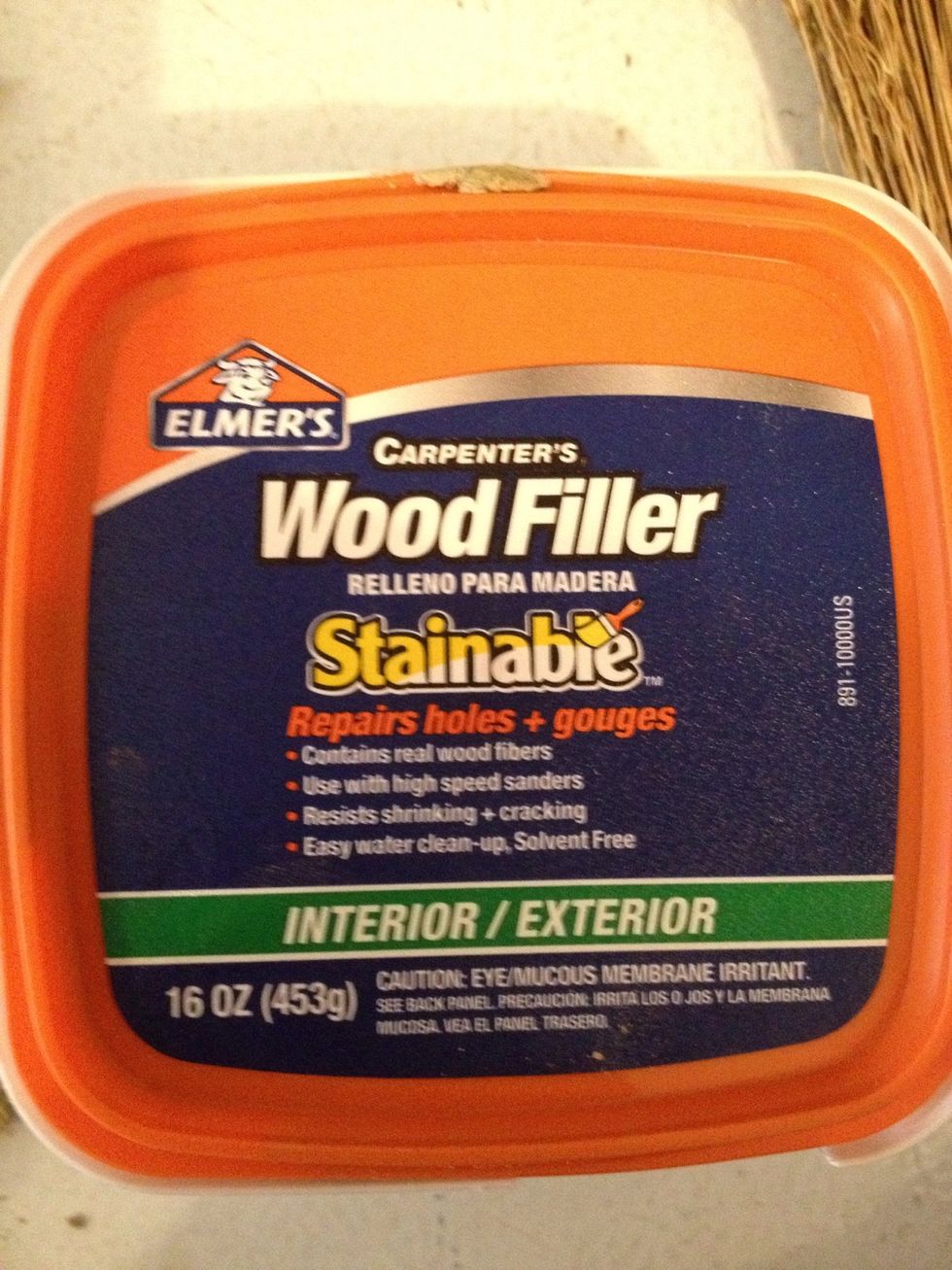 Wood filler will be used to fill in dents and divots in the wood.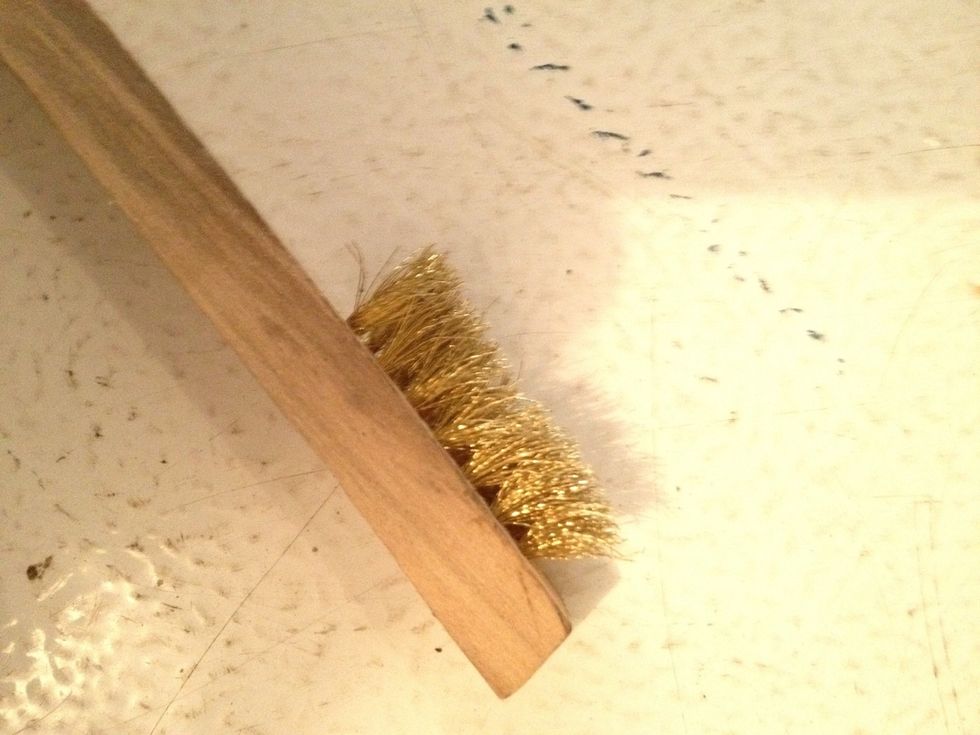 Wire brushes ate great for corners and hard to reach areas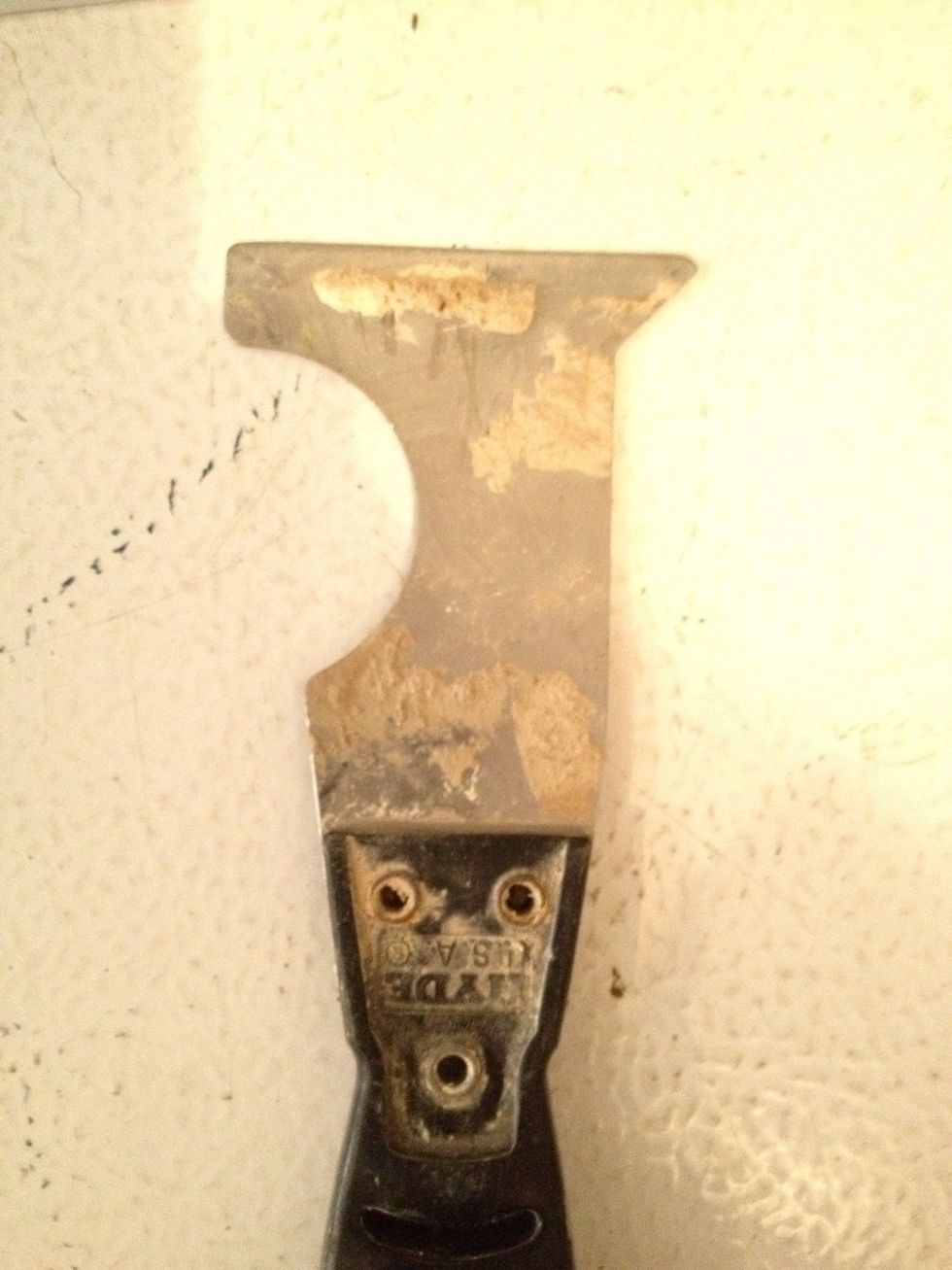 My well loved scraper.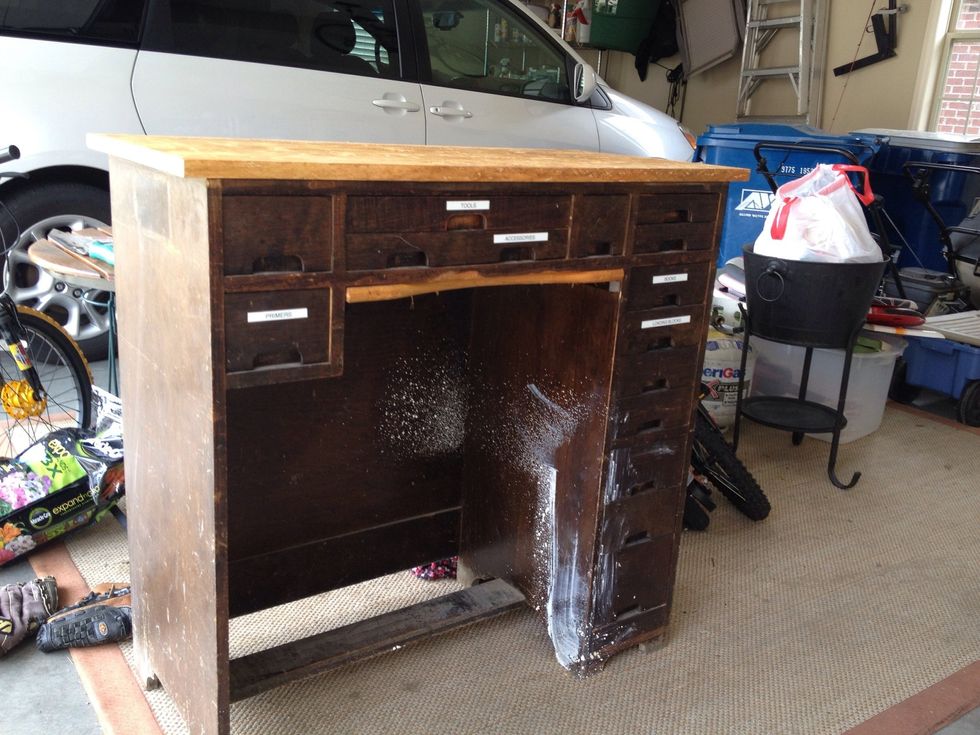 This is an old jewelers bench. It's been in a garage, used as a workbench for years, with paint splattered all over it. It can't be stained, so I'm painting it.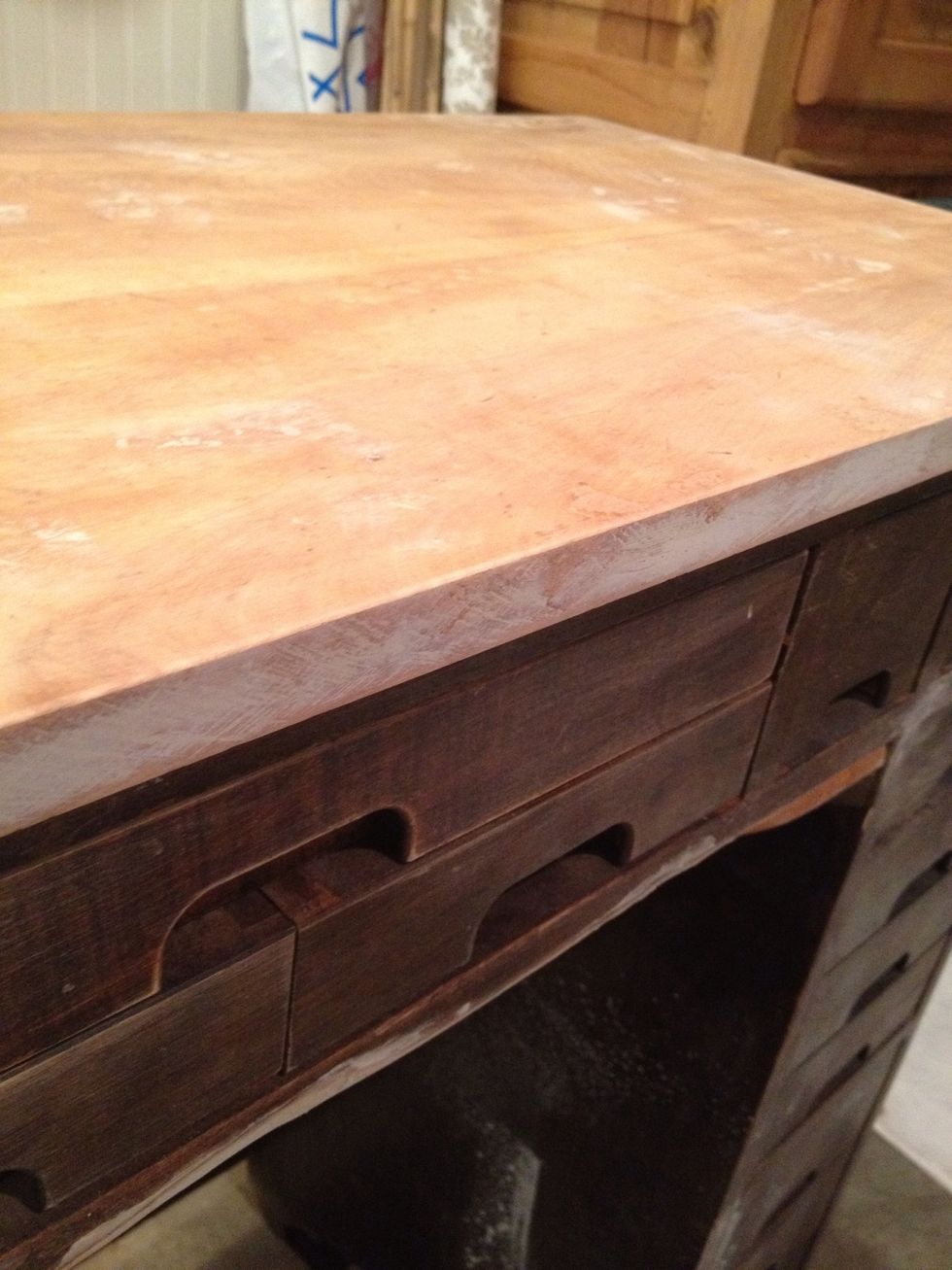 Using the wood fill compound and scraper apply a all amount, pushing into dents and divots...residue needs to be scraped off & allowed to dry for 1-2 hours. Sand with sandpaper. Repeat if necessary.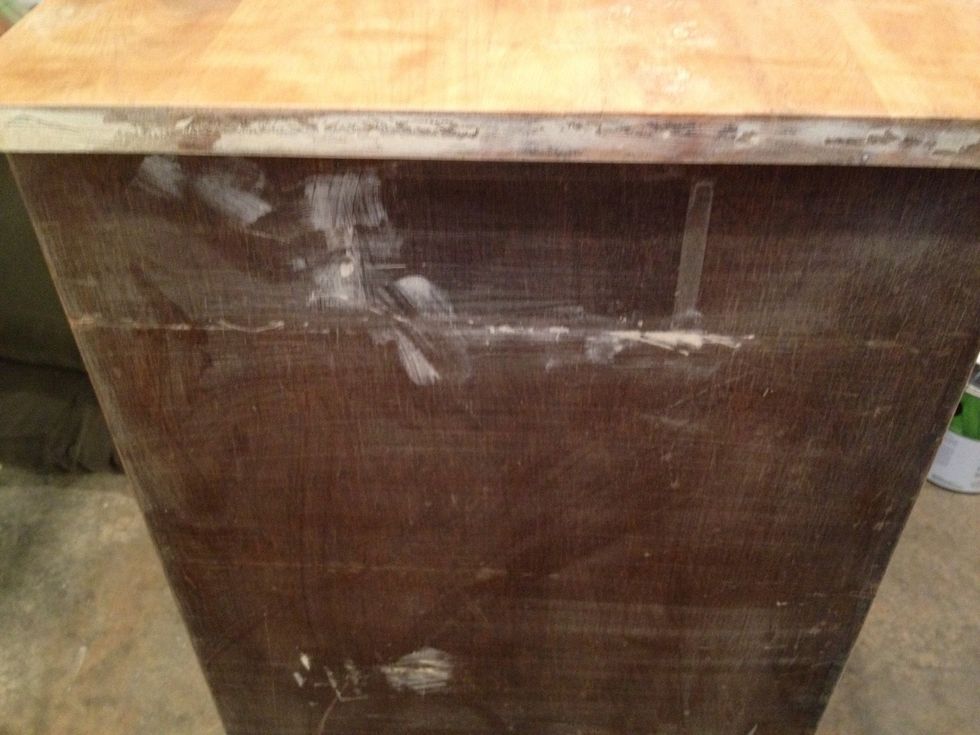 All areas where deep dents were located.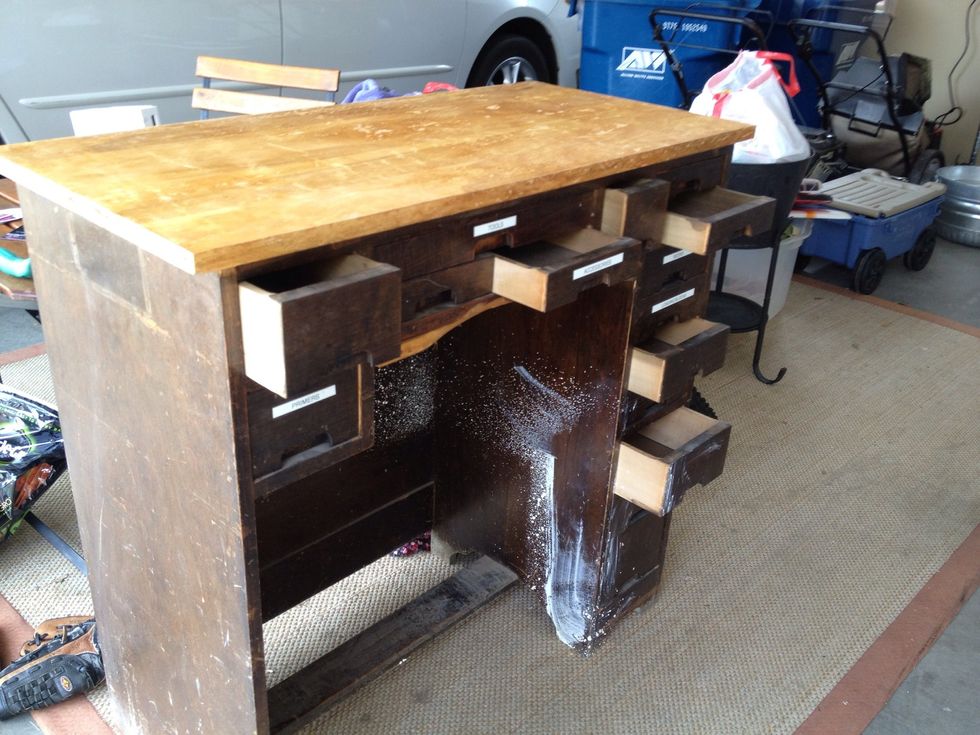 Remove all drawers before beginning.Paint inside & under bench first, then sides, top, then front. Using very thin coats of paint, allow to dry, then reapply until an even opaque layer is created.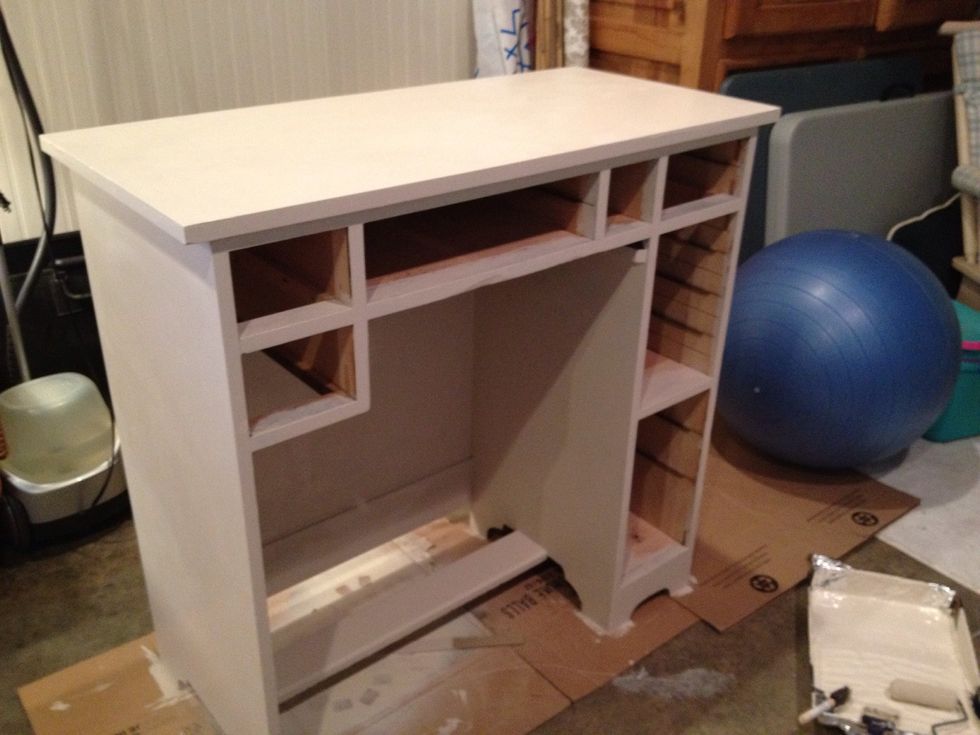 Slowly add each layer, very thinly allowing the previous layer to dry completely. I'm using latex eggshell finish. It dries within an hour.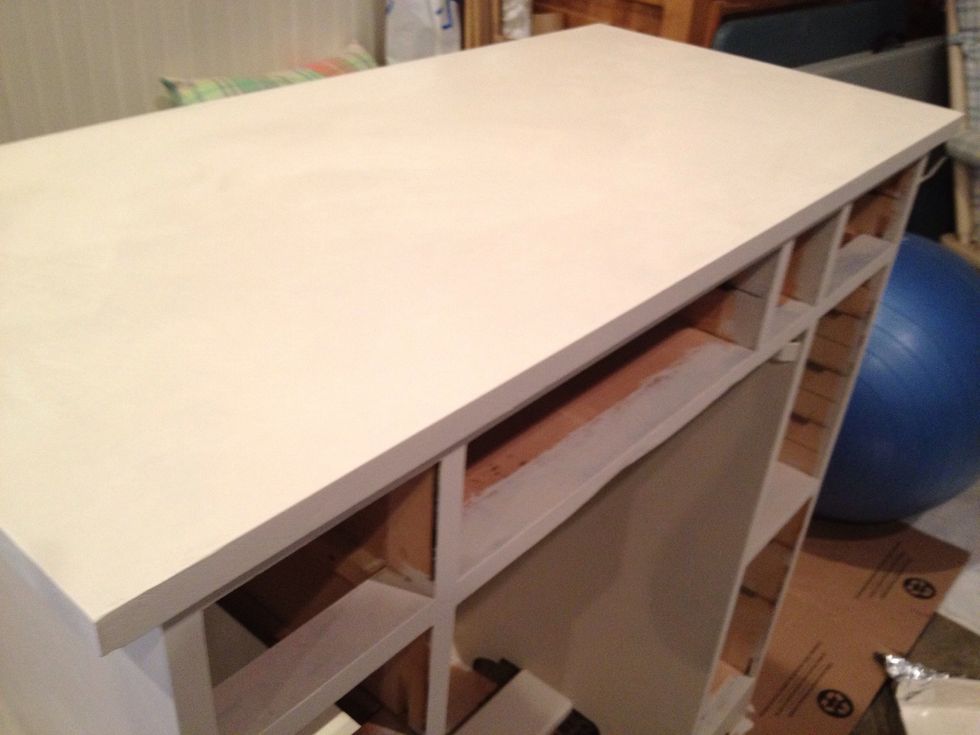 I've sanded top with a high # fine grit sandpaper between each coat. I've vacuumed away any dusty residue from the sanding before painting another coat.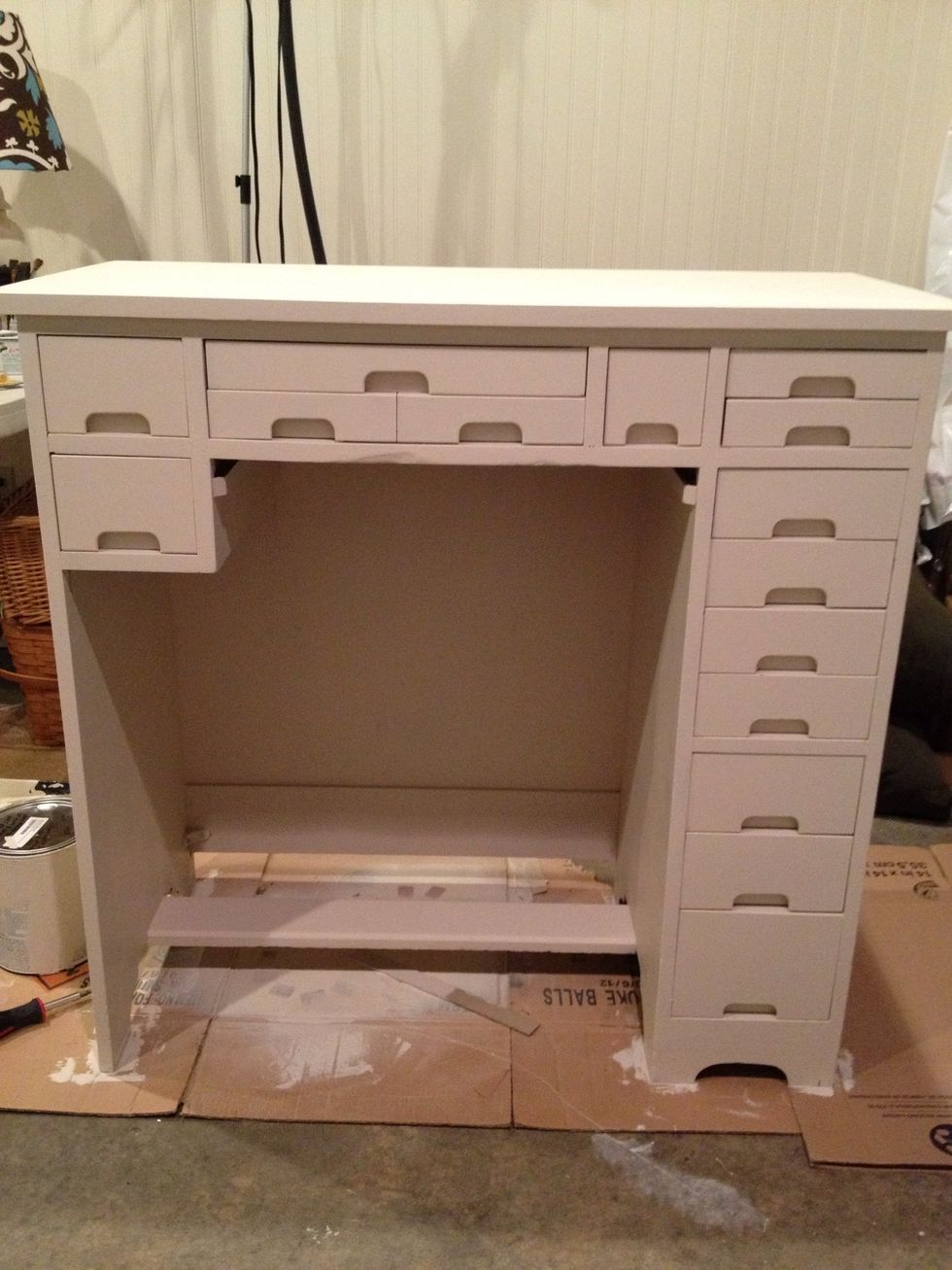 Paint drawers separately, do not paint sides or slider areas of the drawers, as that just makes them stick. use wax to help old drawers slide better. Just apply an old candle along sliding area.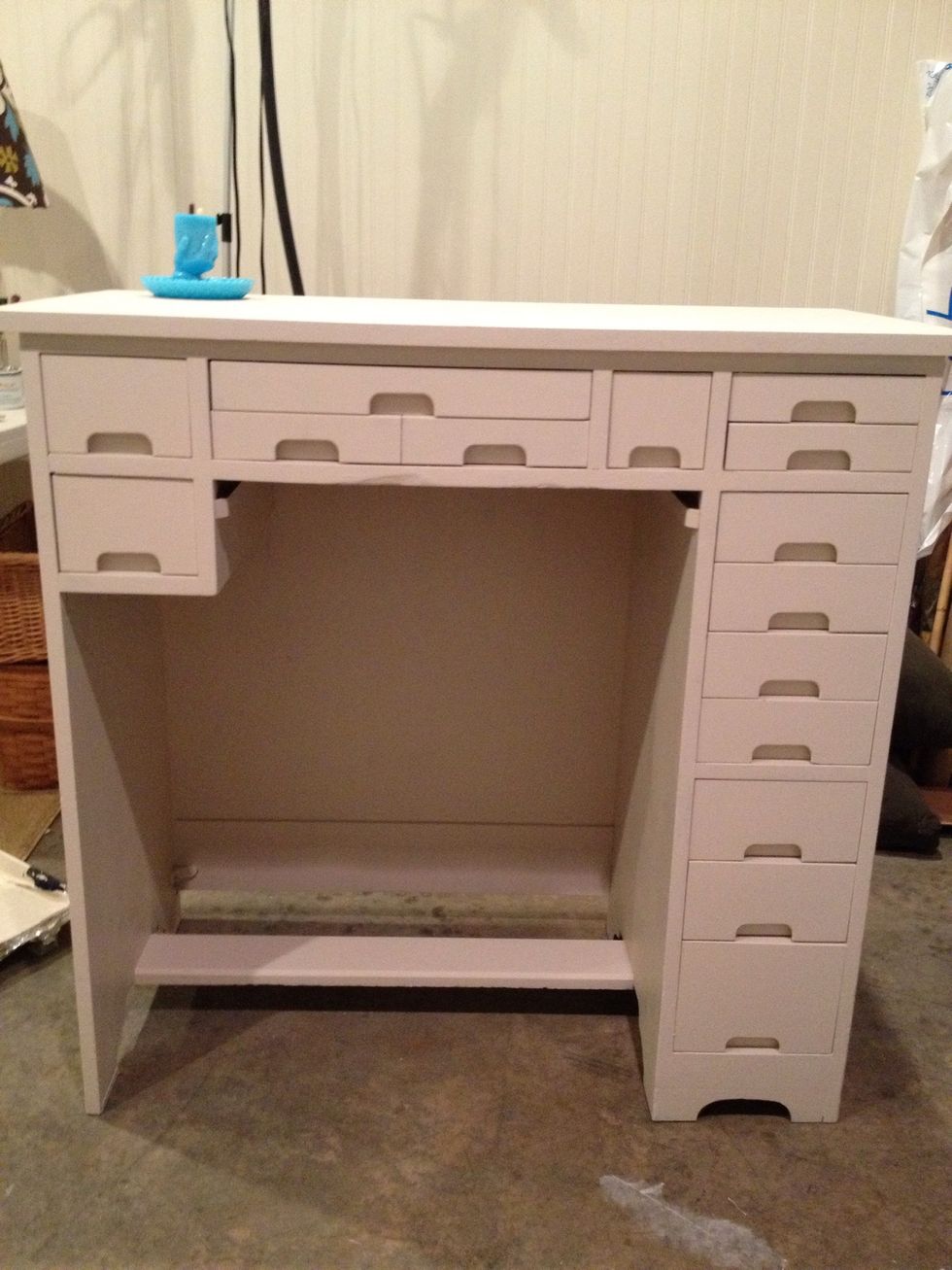 Finished!!! This was a jewelers table that was my dads, went to my brothers garage and is now mine. I run a Silver hand stamped charm business. This will be perfect! See me at www.wdesign-chris.com!
Sand paper
Wood fill compound
Scraper
Paintbrush
Paint
Wire brush