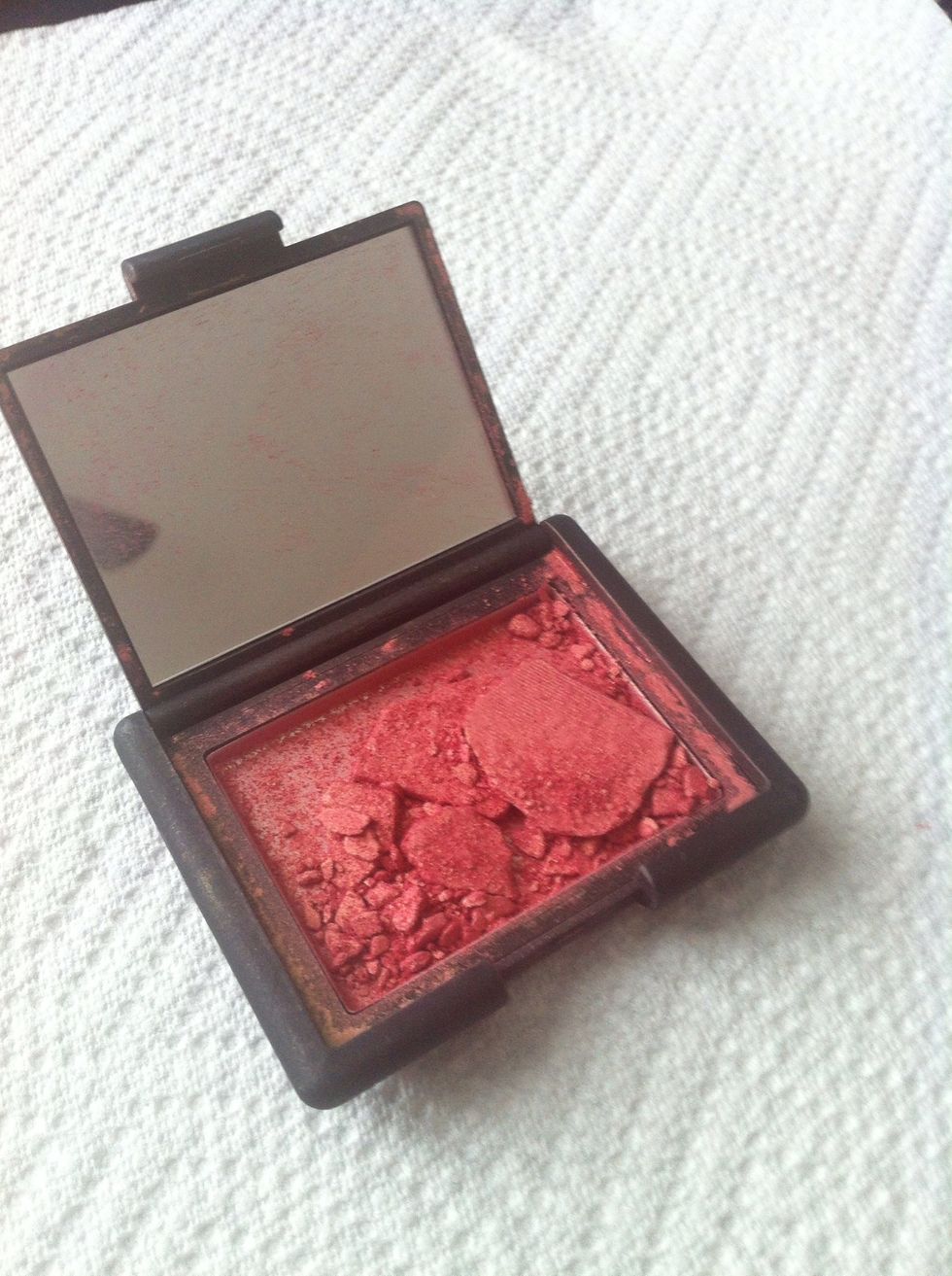 So your favorite blush has shattered :( I can show you how to save it!
Wrap some plastic wrap around the blush to avoid a mess and begin smashing the blush into a fine powder. Small chunks are okay. You can use any small tool that won't puncture the plastic wrap.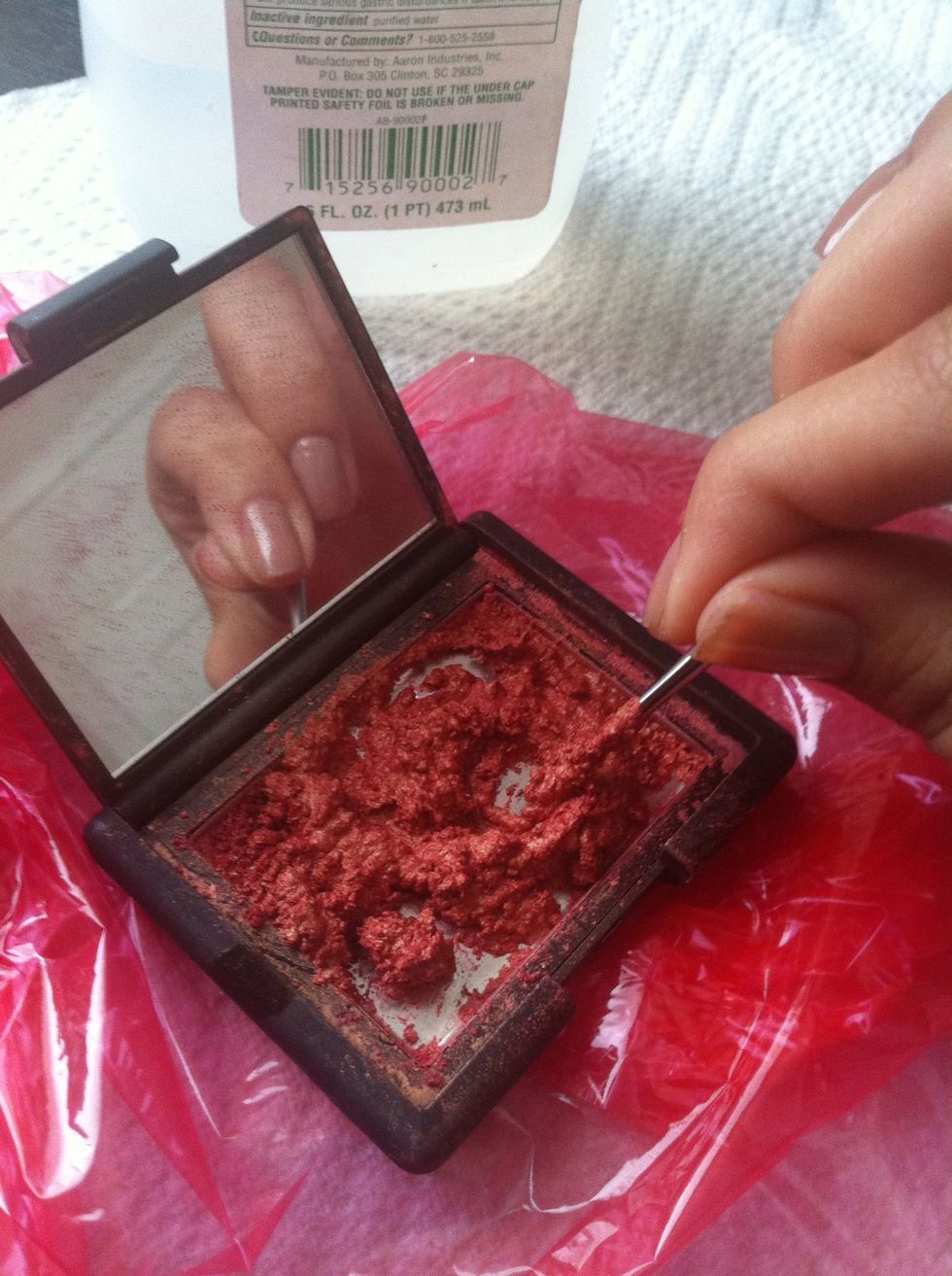 Once you have your powder, add in a little of the alcohol at a time until you have a clay like consistency.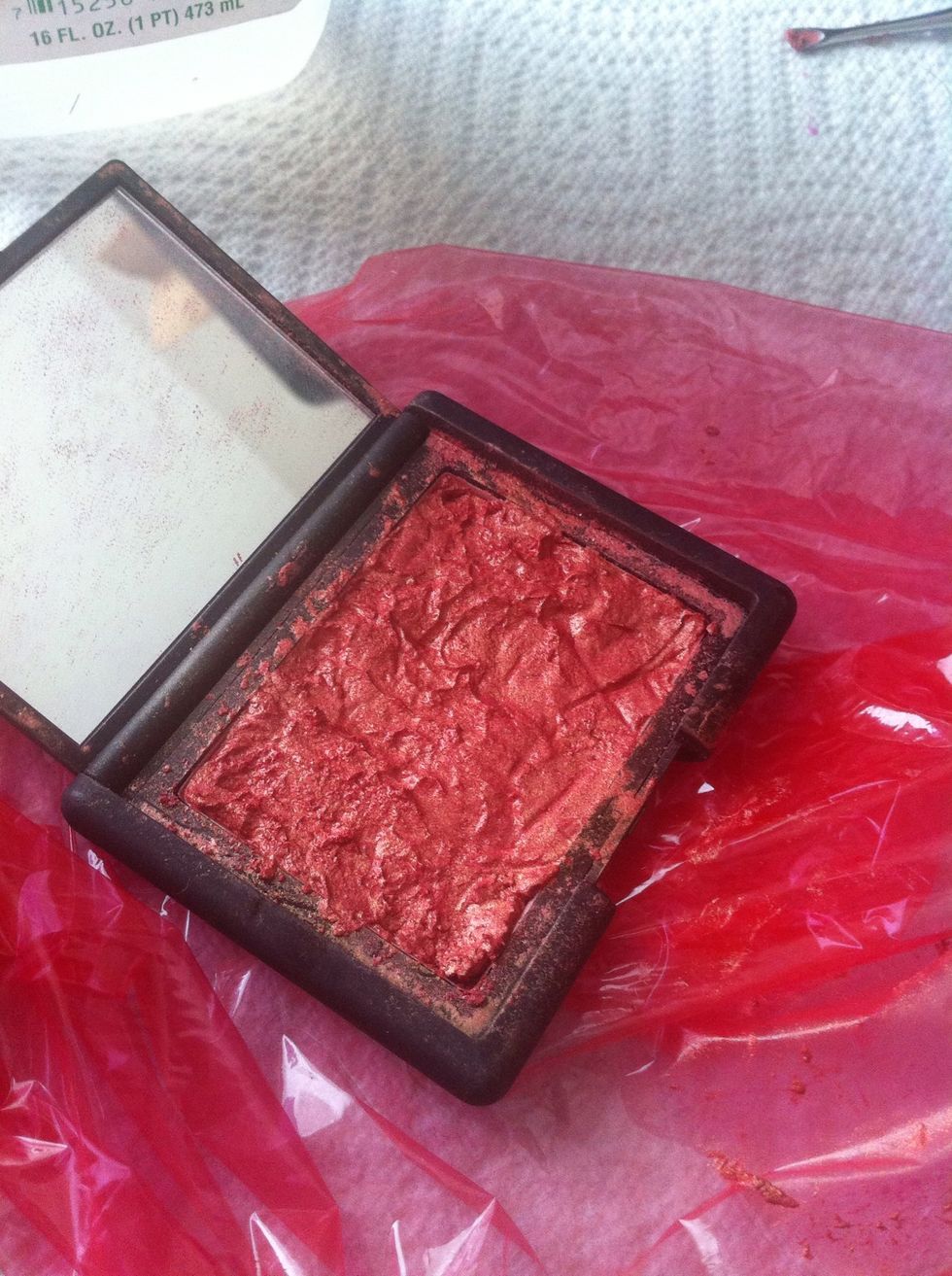 Next try to smooth it out as best as you can. Those lines are from the plastic wrap that I put over the blush to try and smooth with my finger.
With a clean finger (you don't want your oils messing up your blush) lightly smooth out the mixture as best as you can. Don't worry if its not perfect. MAKE SURE YOU REACH ALL EDGES OF THE PAN!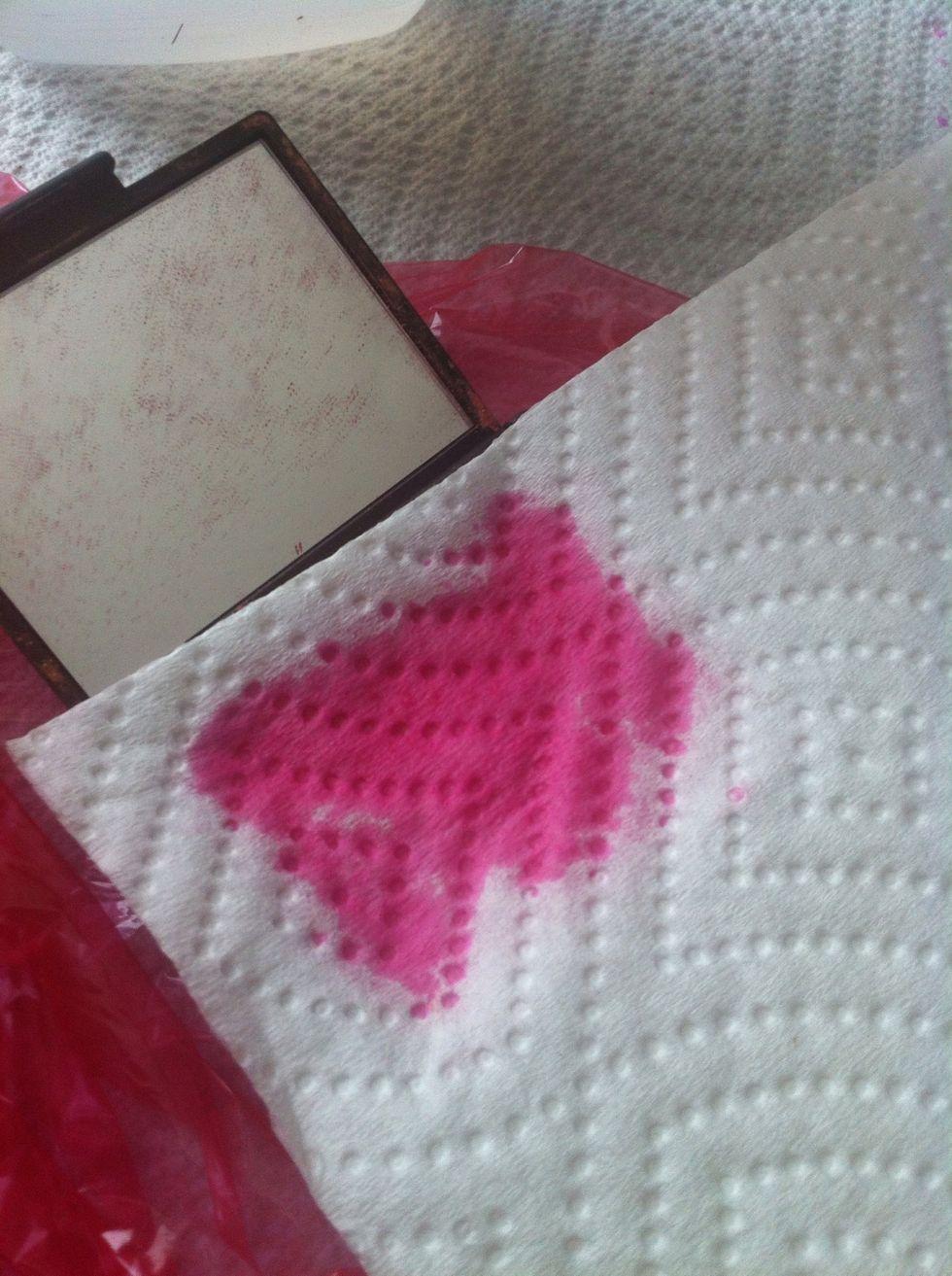 Take a paper towel and place it over the mixture and LIGHTLY press down so some of the alcohol can be absorbed.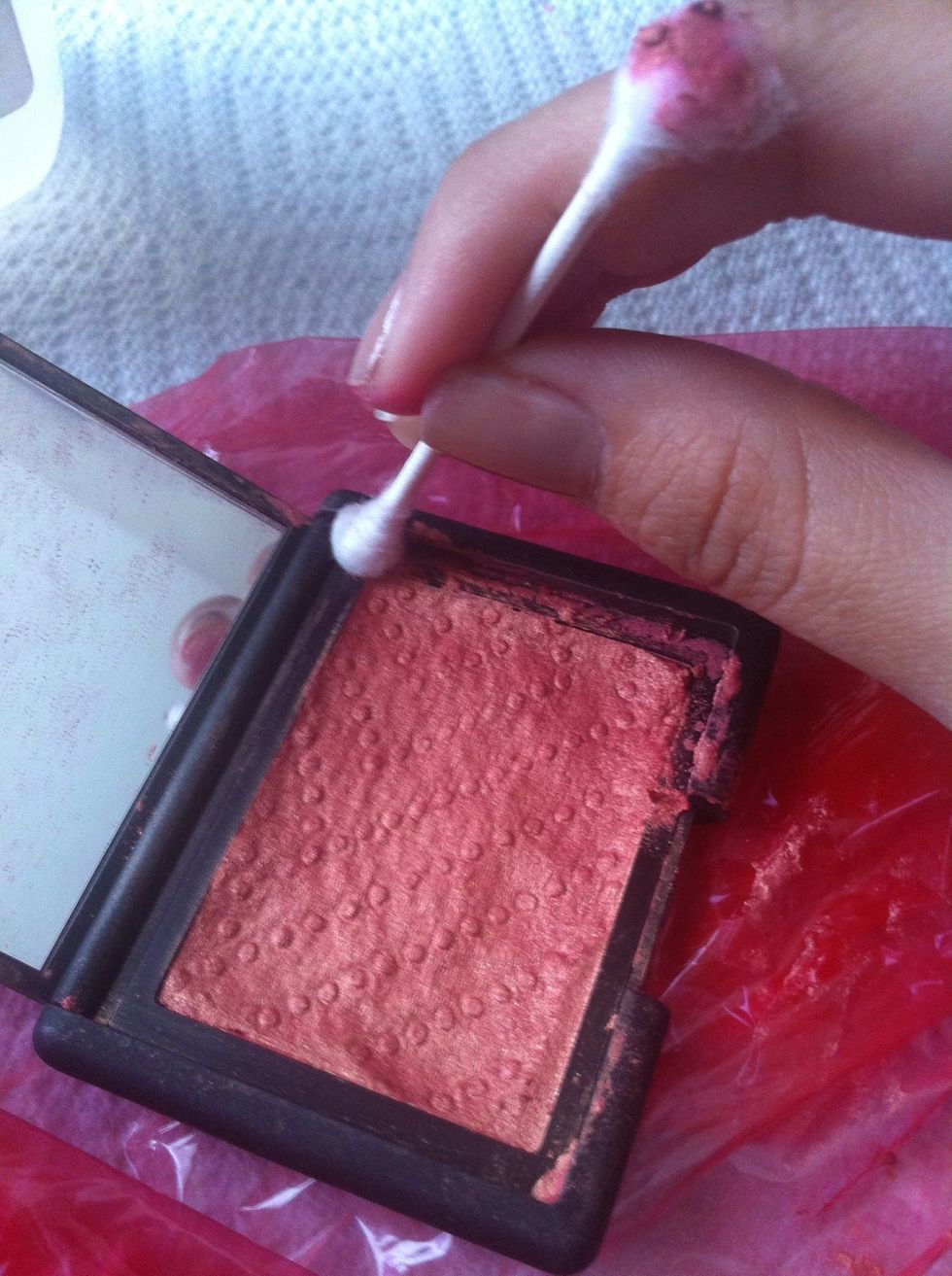 Take a cotton swab and clean the edges. (My paper towel left a little design)
Continue dabbing until less and less alcohol comes through.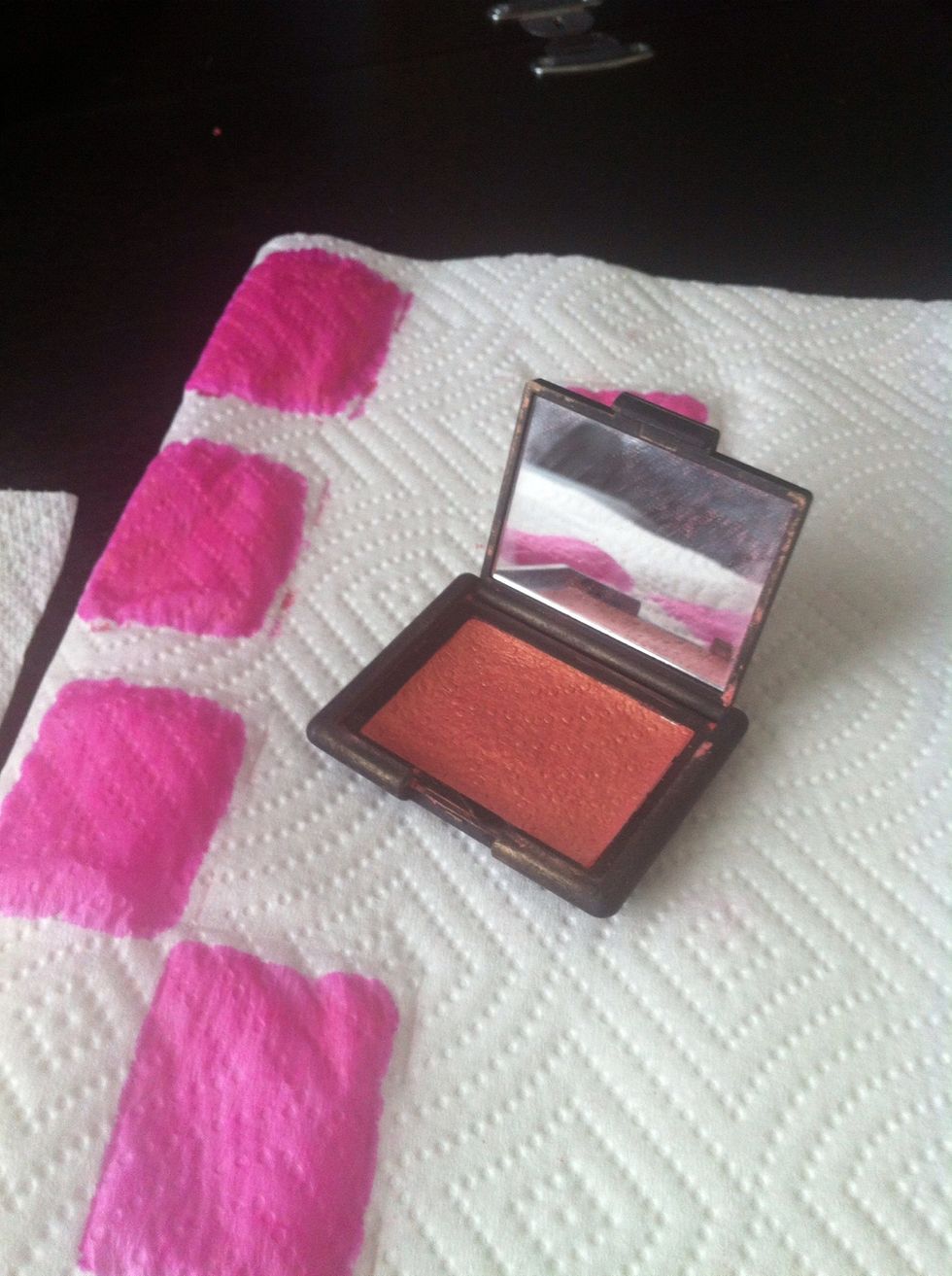 I dabbed a total of 5 times.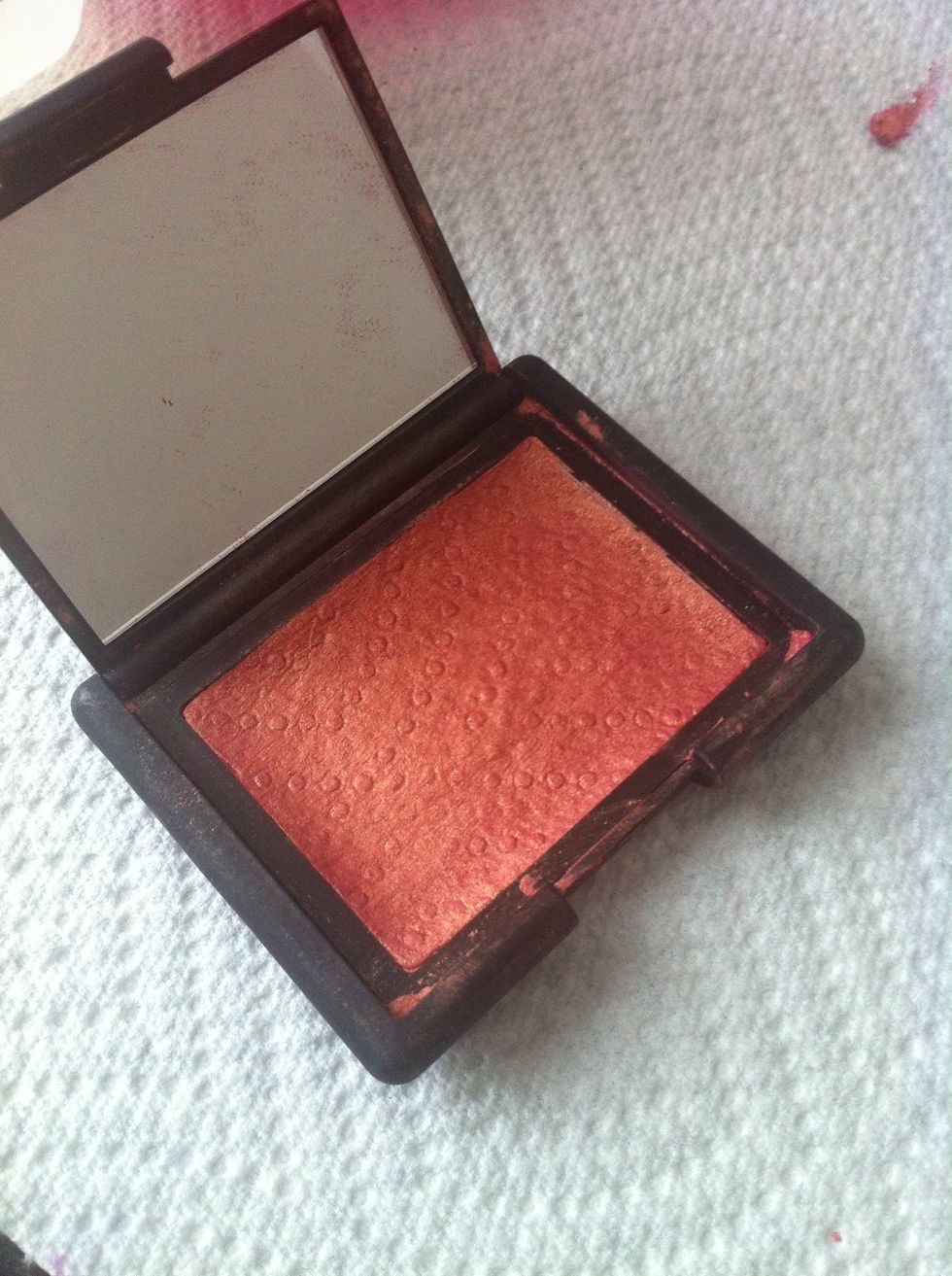 Now just let it continue to dry out over night and it will be good as new! (Blush pictured is Nars Orgasm)
One shattered blush (or any powder)
Rubbing alcohol 70%
Plastic wrap
Paper towels
Something to smash the powder with
Cotton swab