Busted hose kept leaking when I watered plants.
Cut the hose with a knife. Preferably a Kobalt.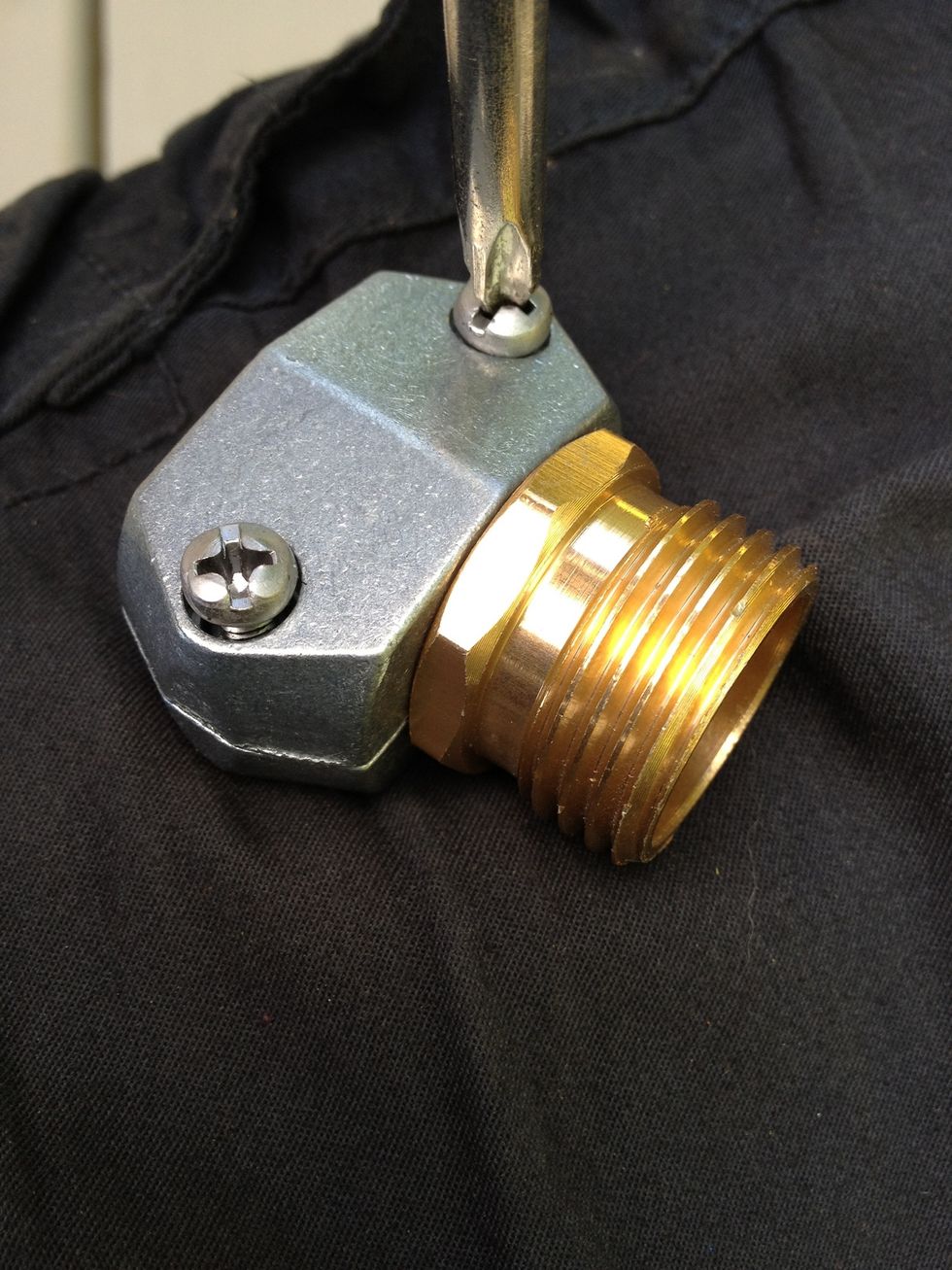 Unscrew the new nozzle.
Stick the brass end into the hose and put the collar around the hose.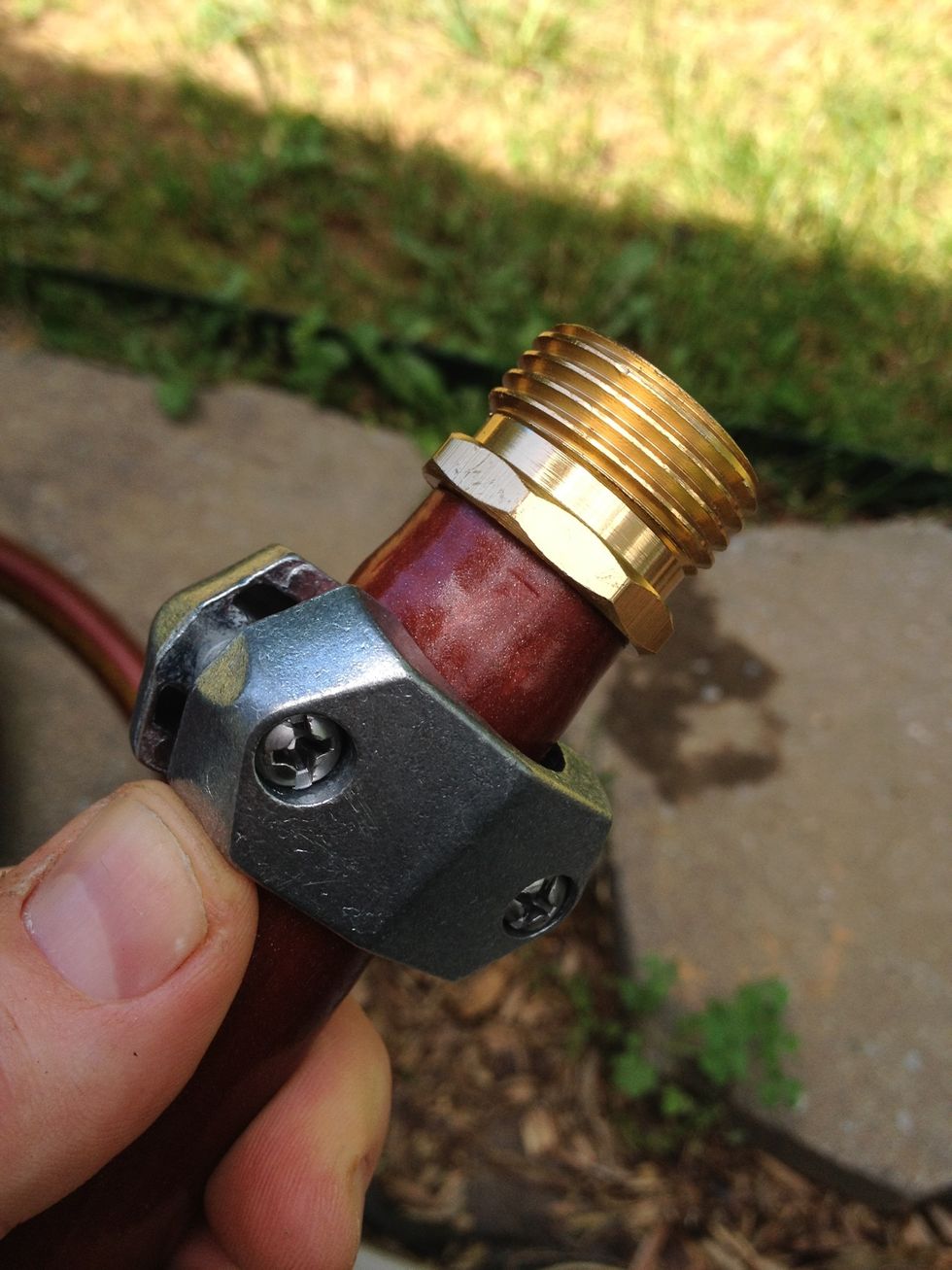 Push the brass fitting all the way in. Then, scooch up the collar.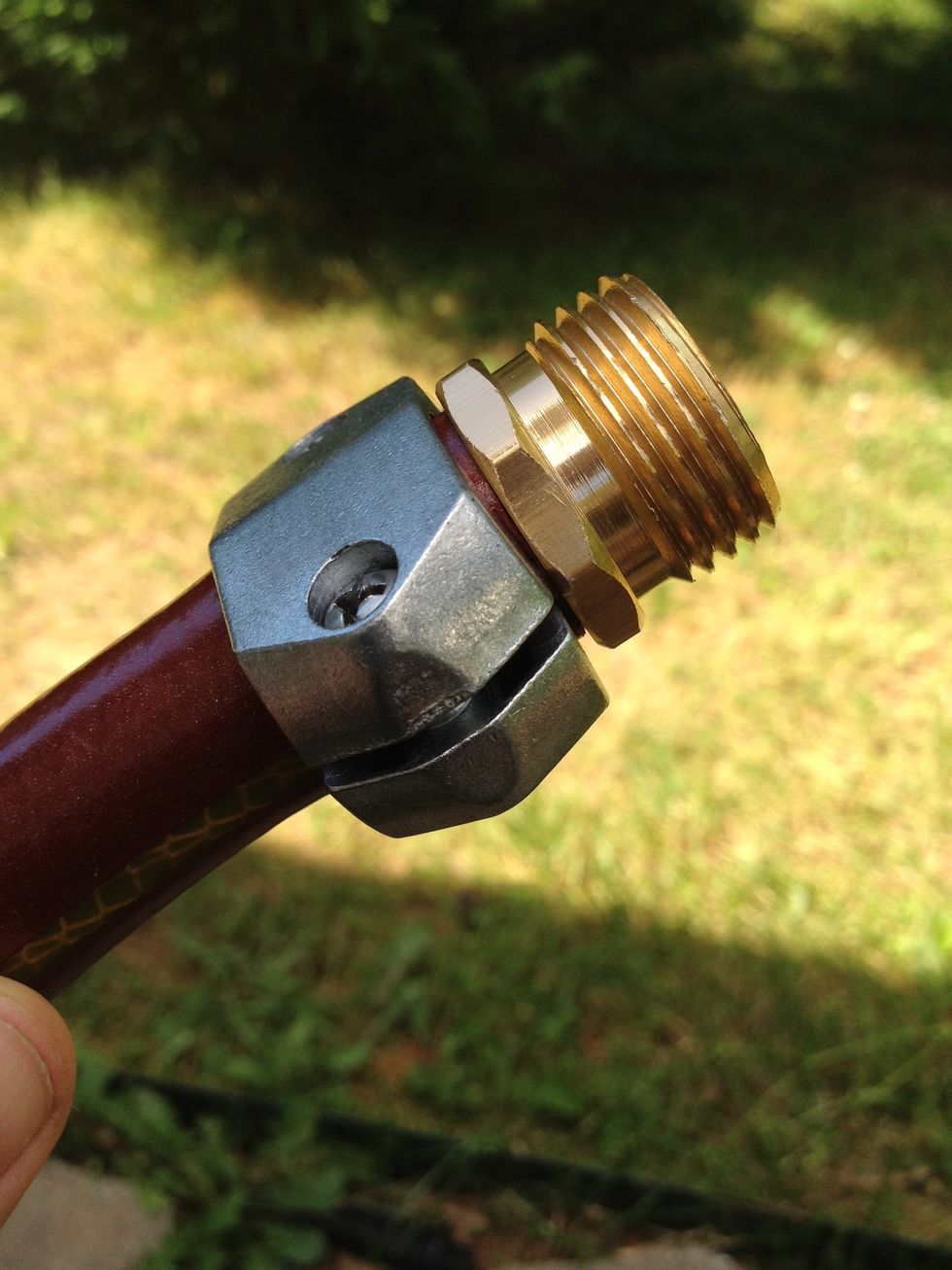 See!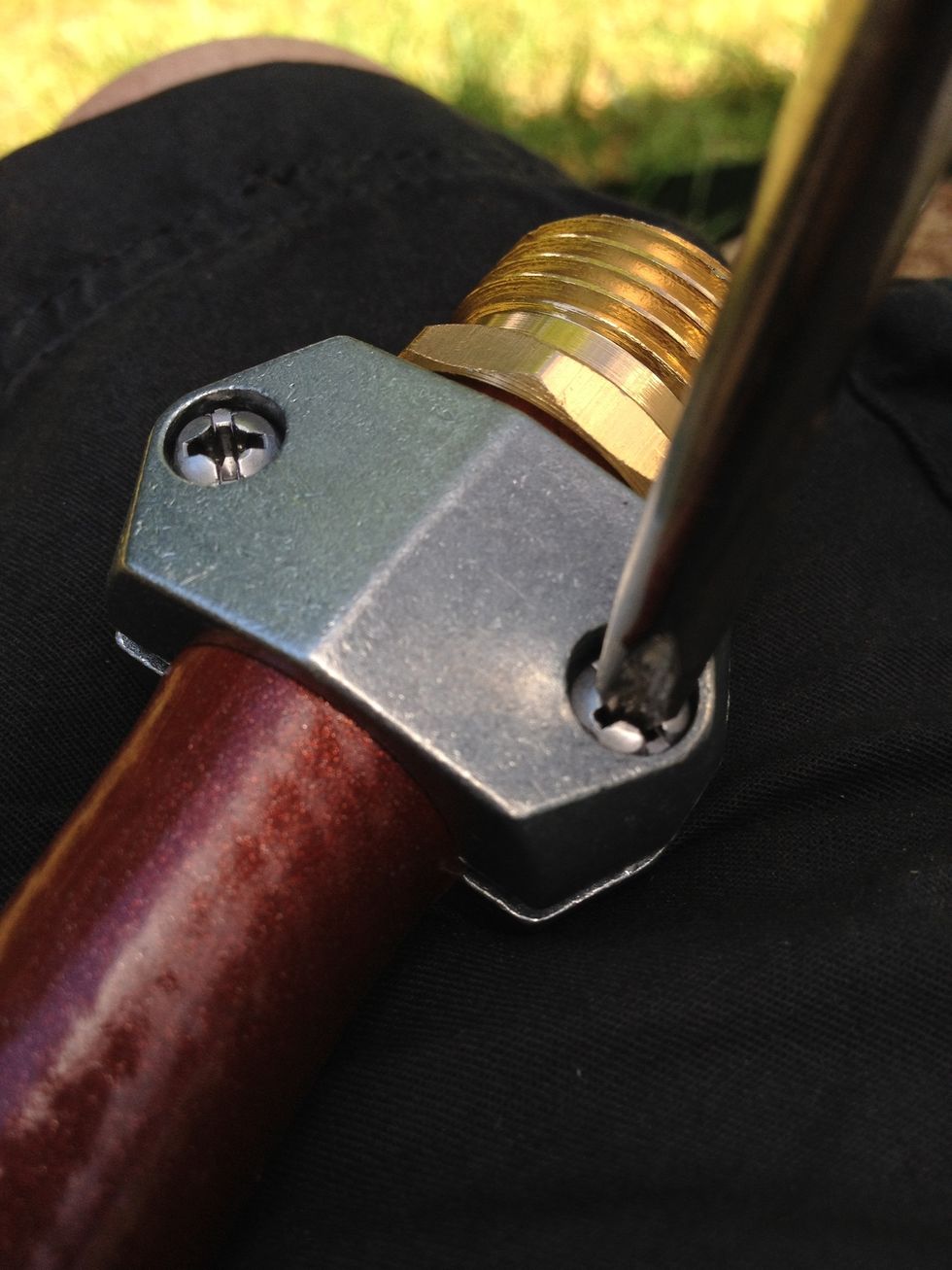 Now tighten the screws. Tighten a little on each side switching back and forth.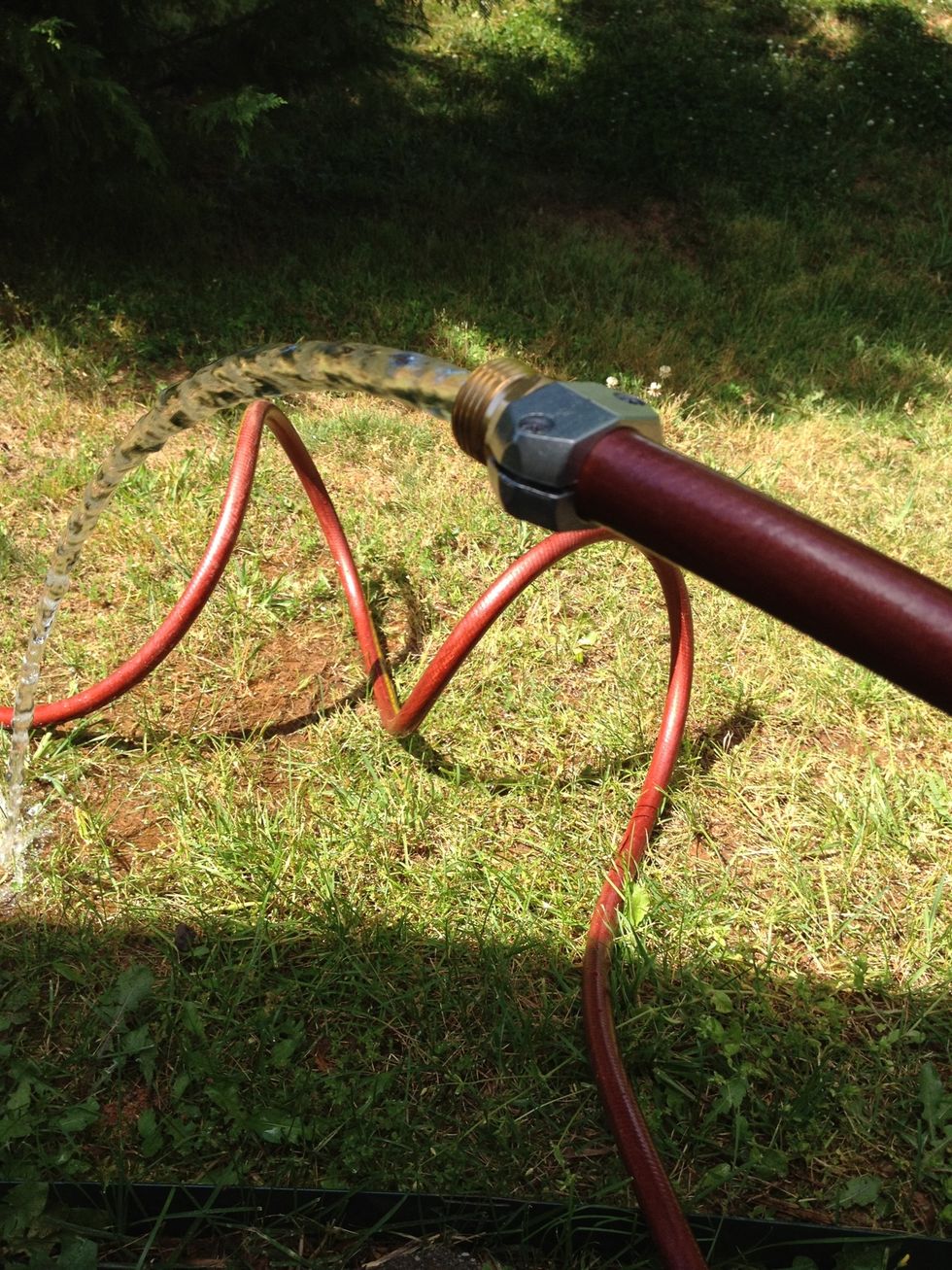 Test to make sure there are no leaks.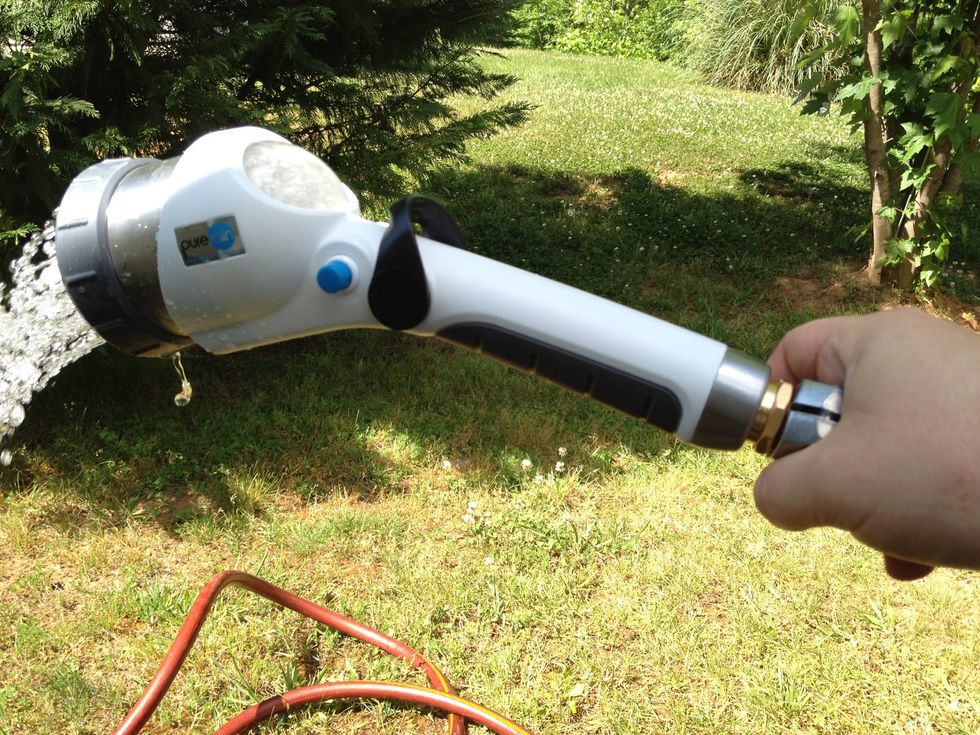 Add your awesome Pure Rain water squirter and you are ready to water!!
Busted end of a garden hose
New garden hose fitting from Lowe' s item# 14720
Screwdriver