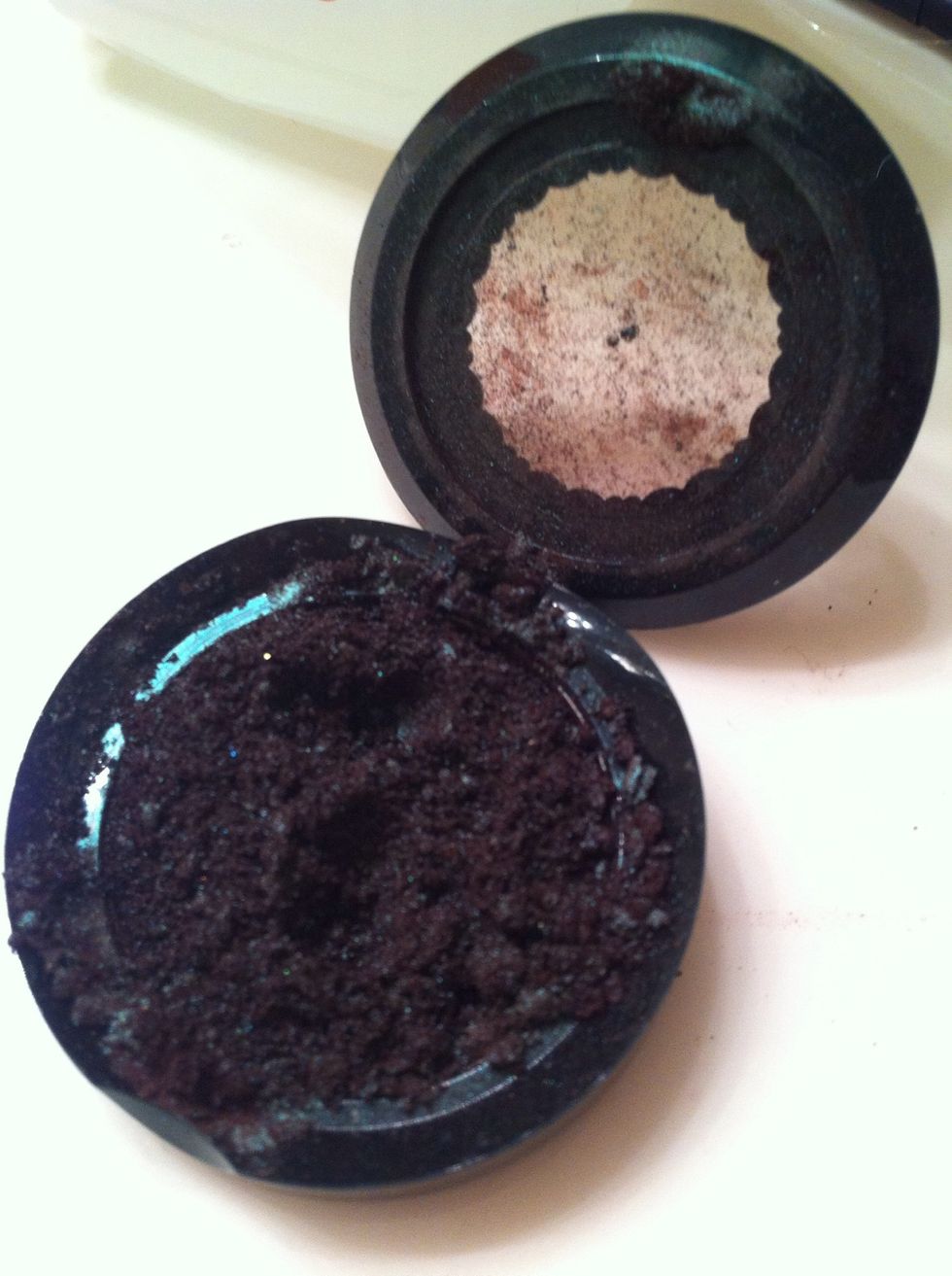 To begin, you want to take the end of your makeup brush (be sure to clean it first) and crush up the rest of the shadow into a fine powder.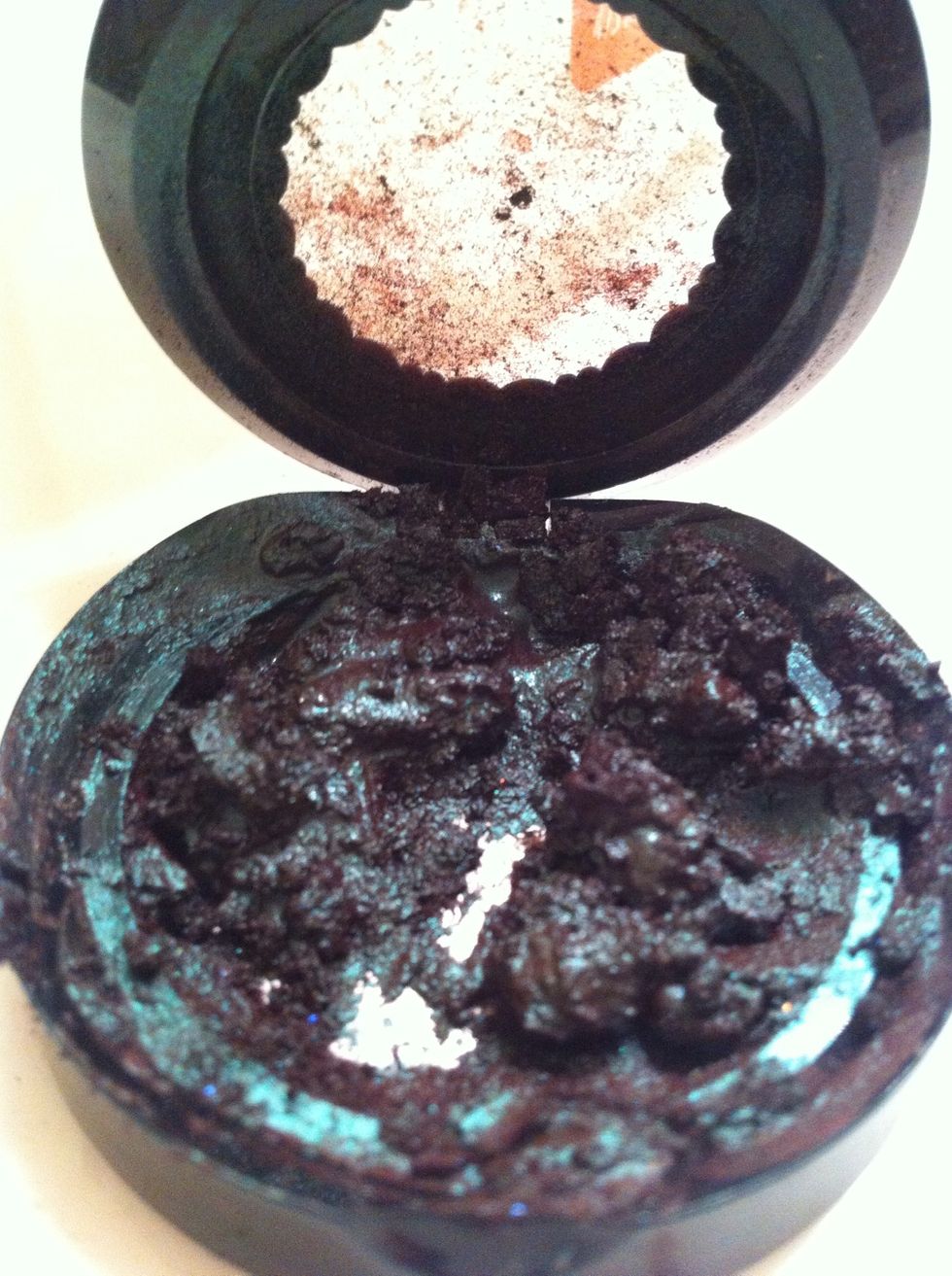 Now you'll want to pour some rubbing alcohol into the cap of the bottle and slowly add drops into the shadow. Stir.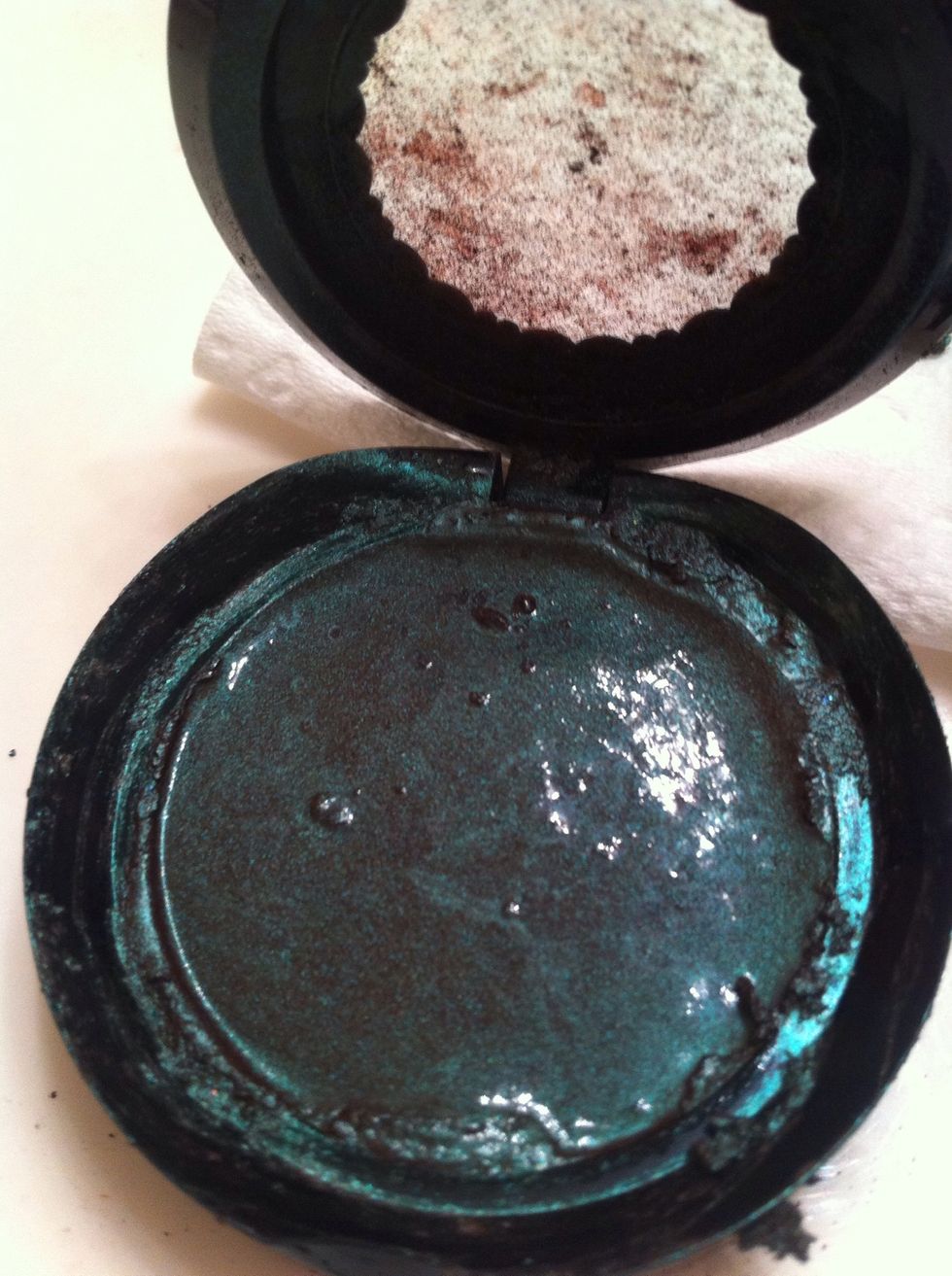 Keep adding the alcohol until it looks like a liquid. Don't worry, it'll be a solid again soon!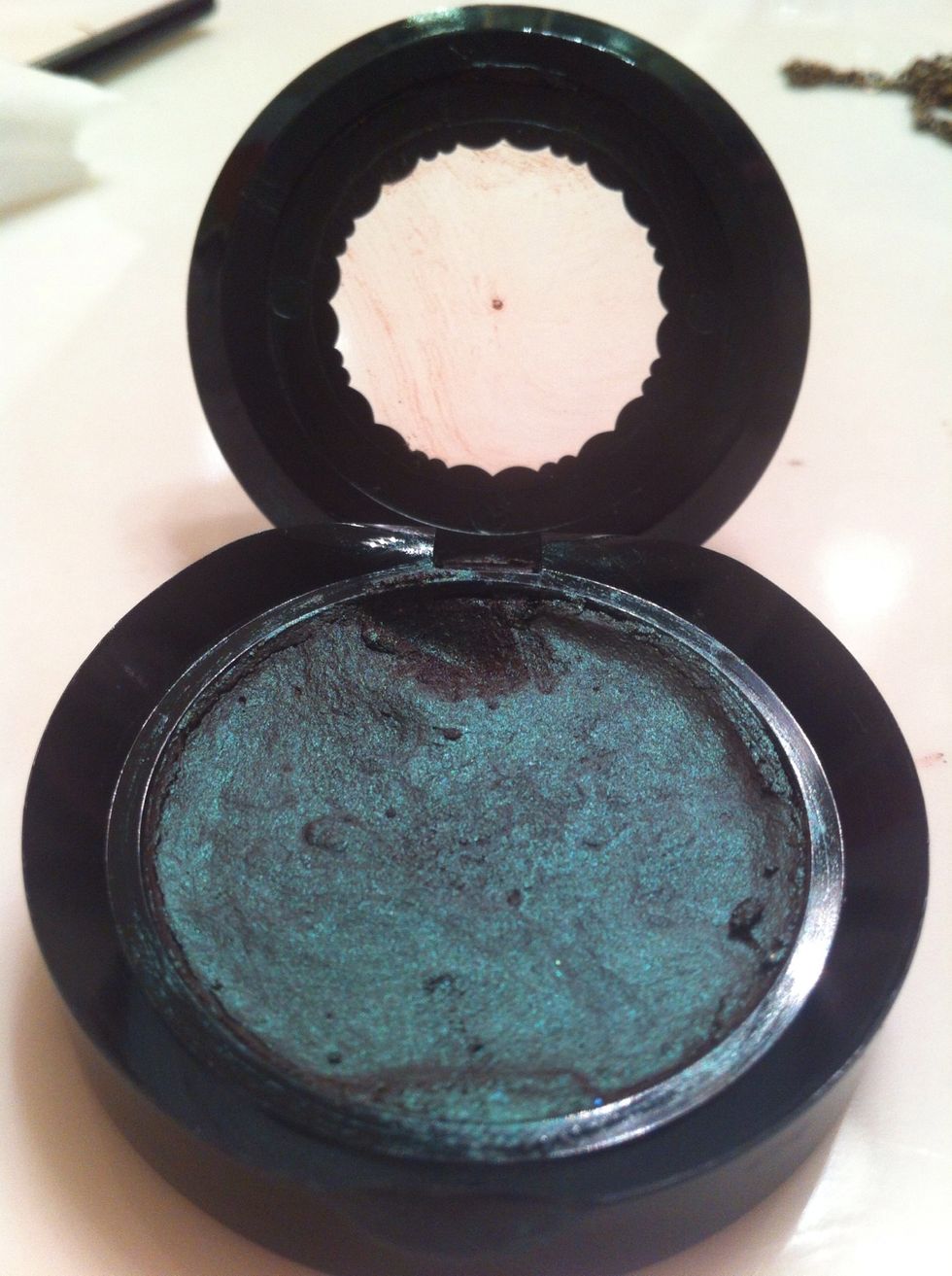 Tap the eyeshadow on the counter until it becomes level. Now let it sit for about two hours and it should look like this. Take the napkin and use it to press down on the eyeshadow to make it compact.
I would recommend letting it sit open overnight before use. And when you wake up in the morning, you have your favorite eyeshadow back in one piece!
Broken eyeshadow
A makeup brush
Rubbing alcohol
Napkin