Put hair into a low side pony tail.
Divide hair into two equal sections.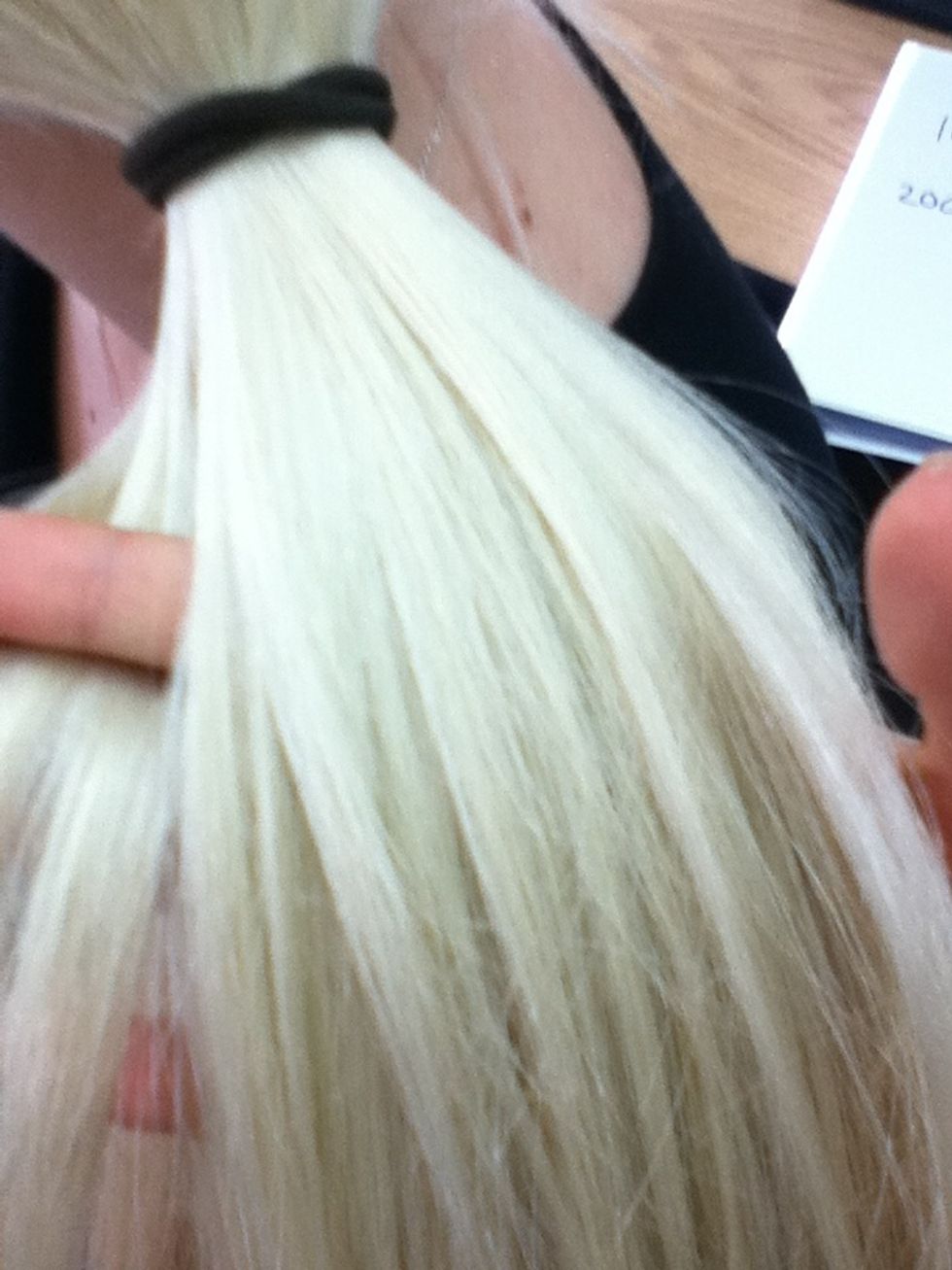 Take a 1 inch piece of hair from the left side of the left section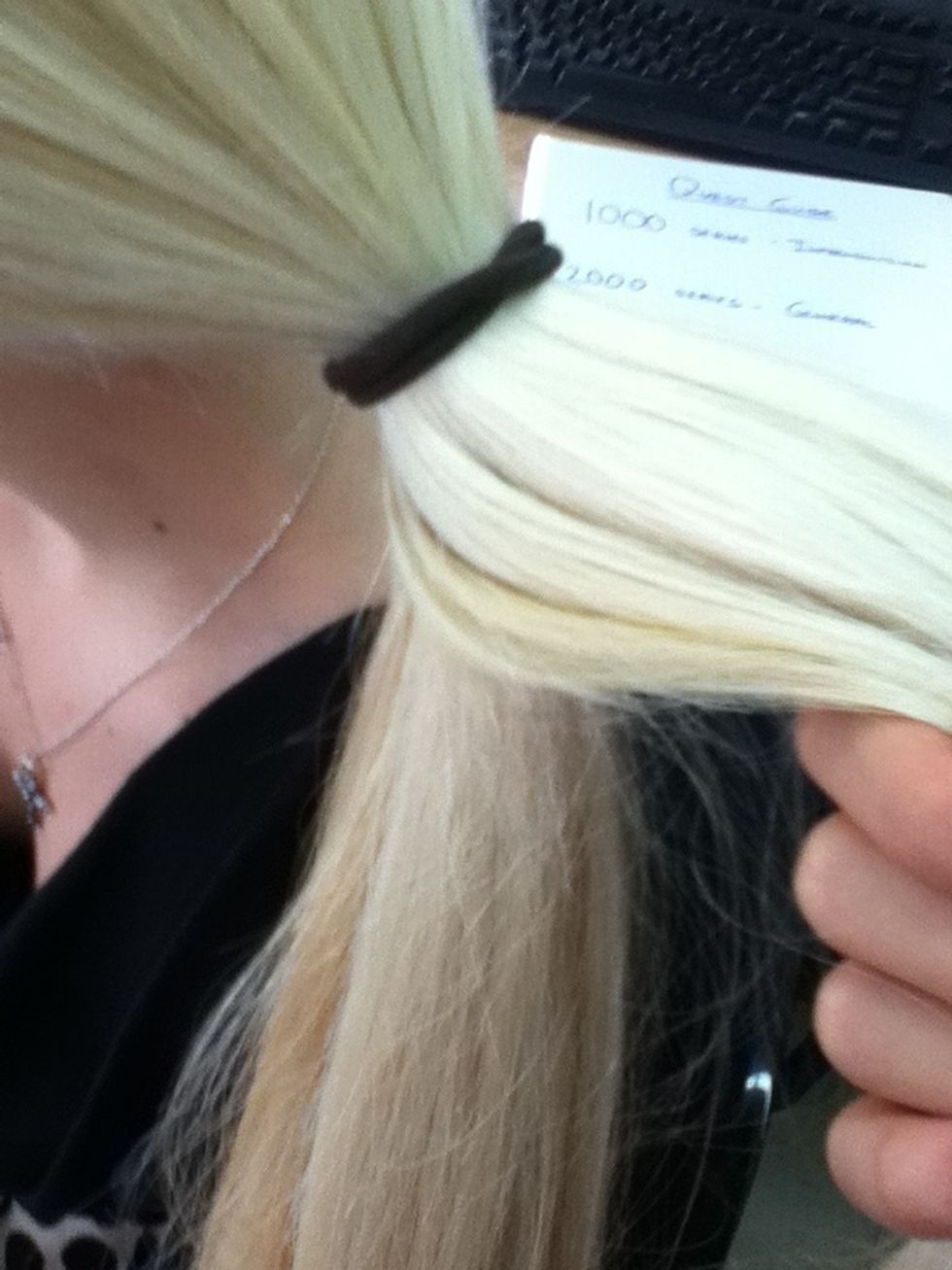 Cross this piece of hair over the rest of the left section onto he right section.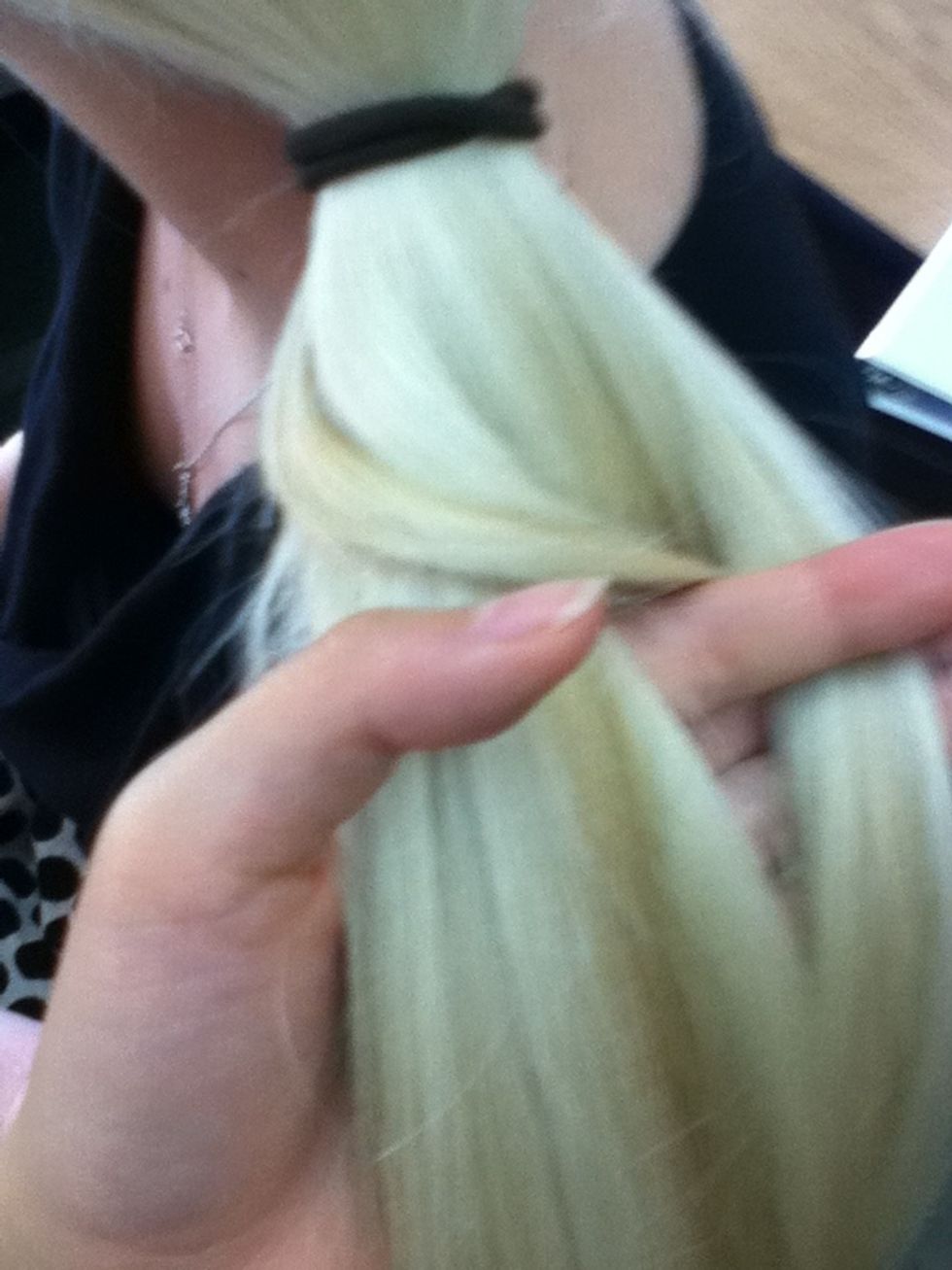 Now take a one inch piece from the right side of the right section.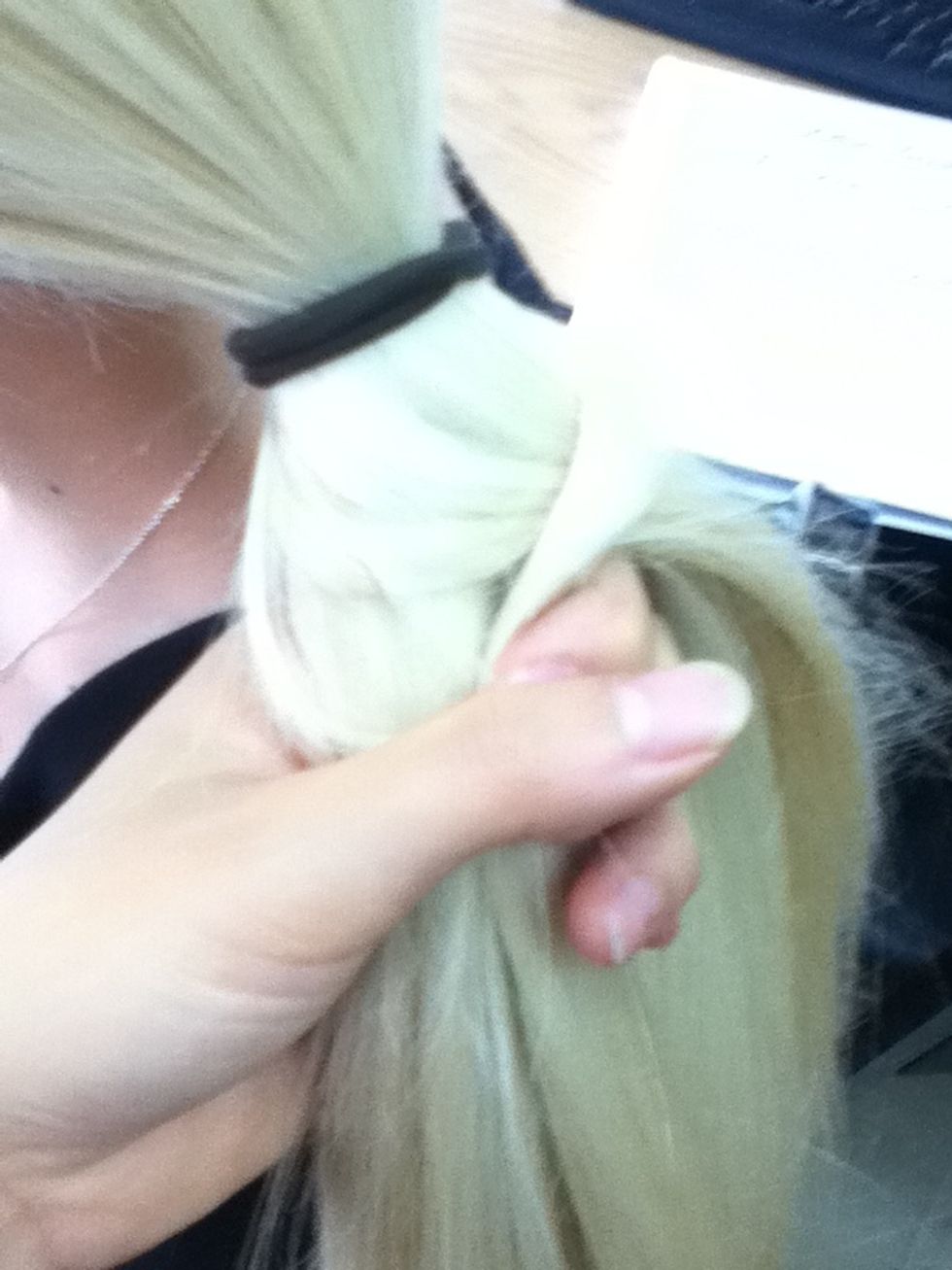 Cross it over the rest of the of the right piece and the other piece you jut crossed over.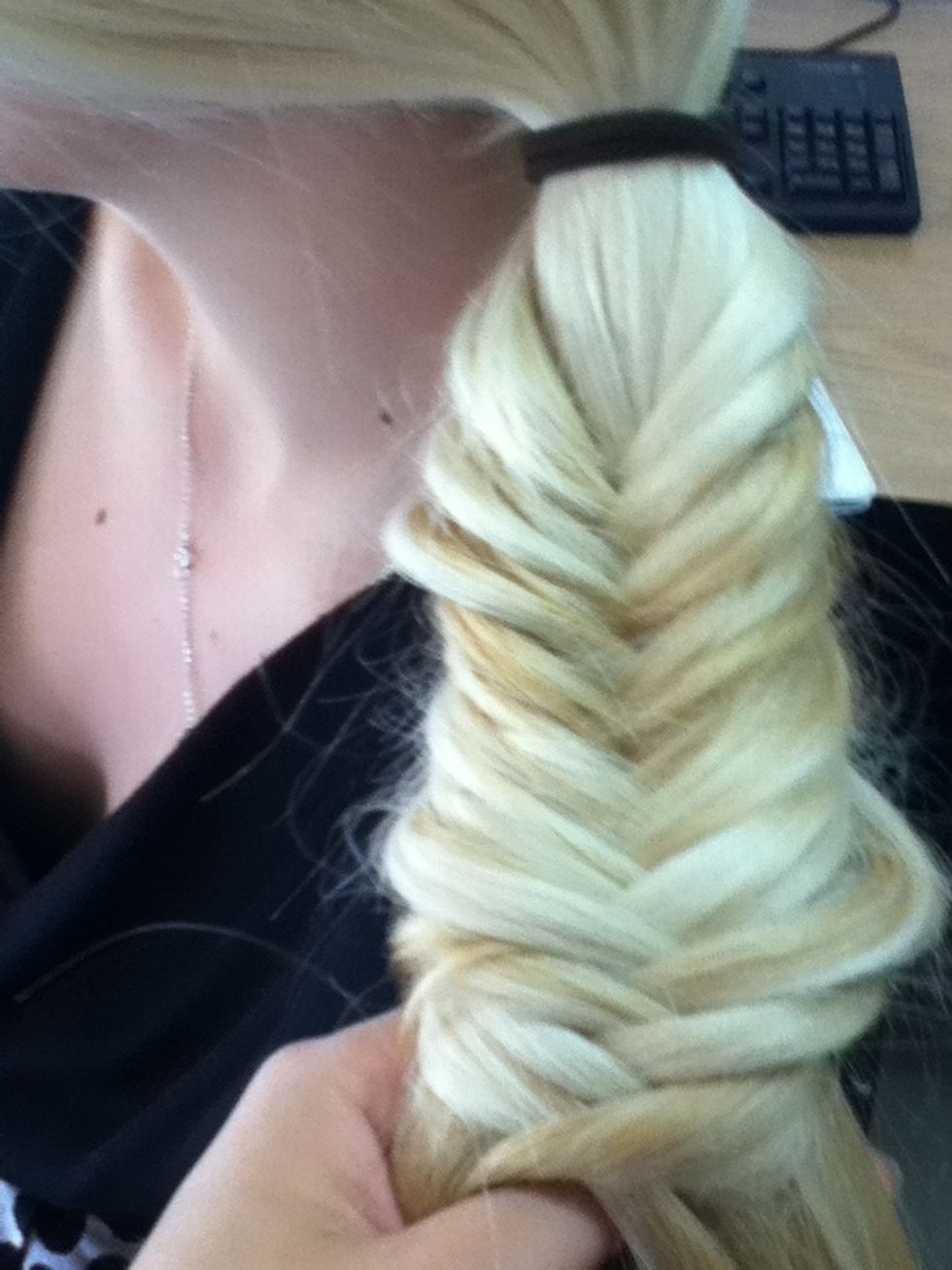 Repeat the previous steps until there is an inch left unbraided.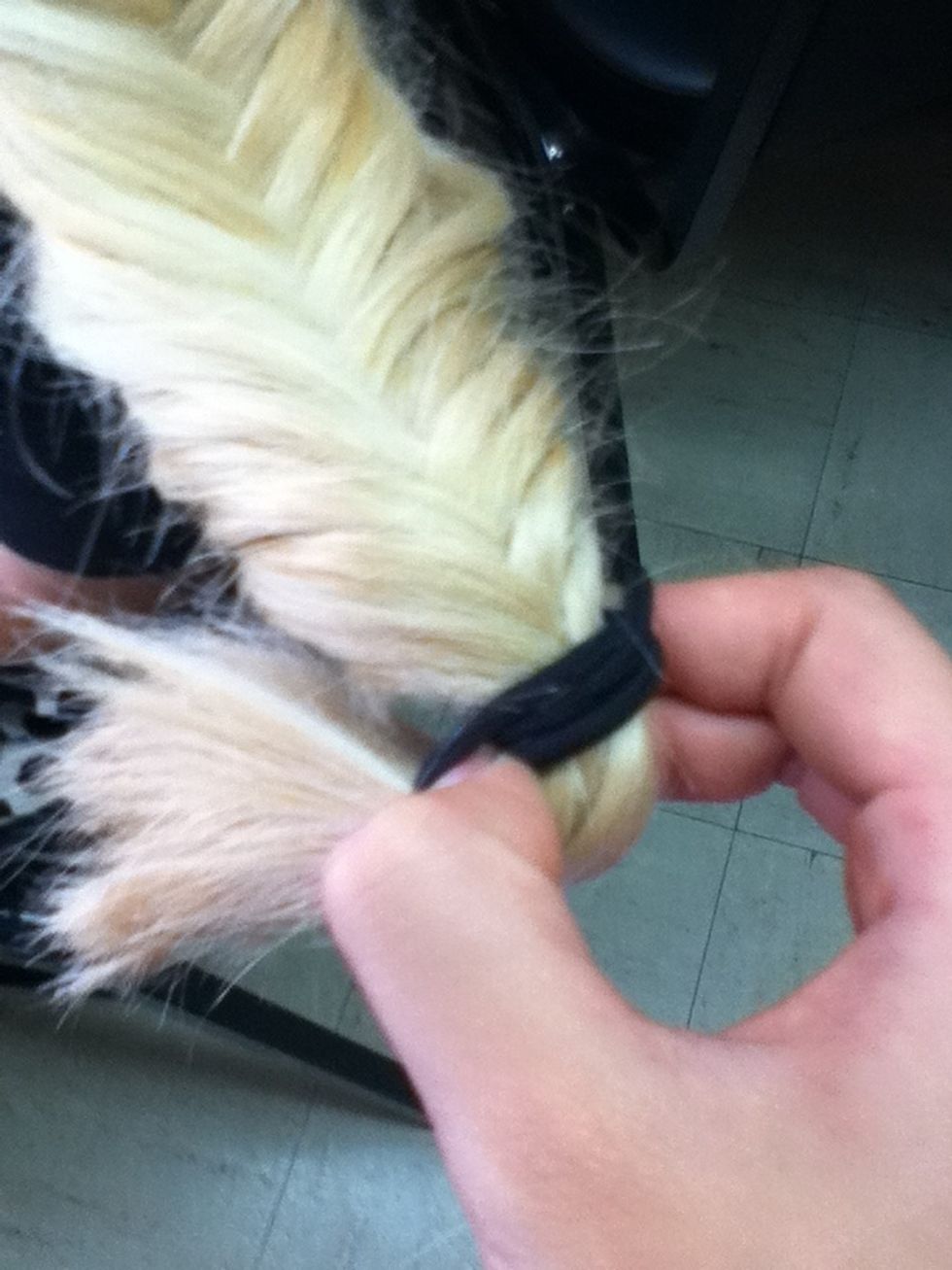 Tie off the end of the braid using a hair tie.
Remove the first hair tie from the braid.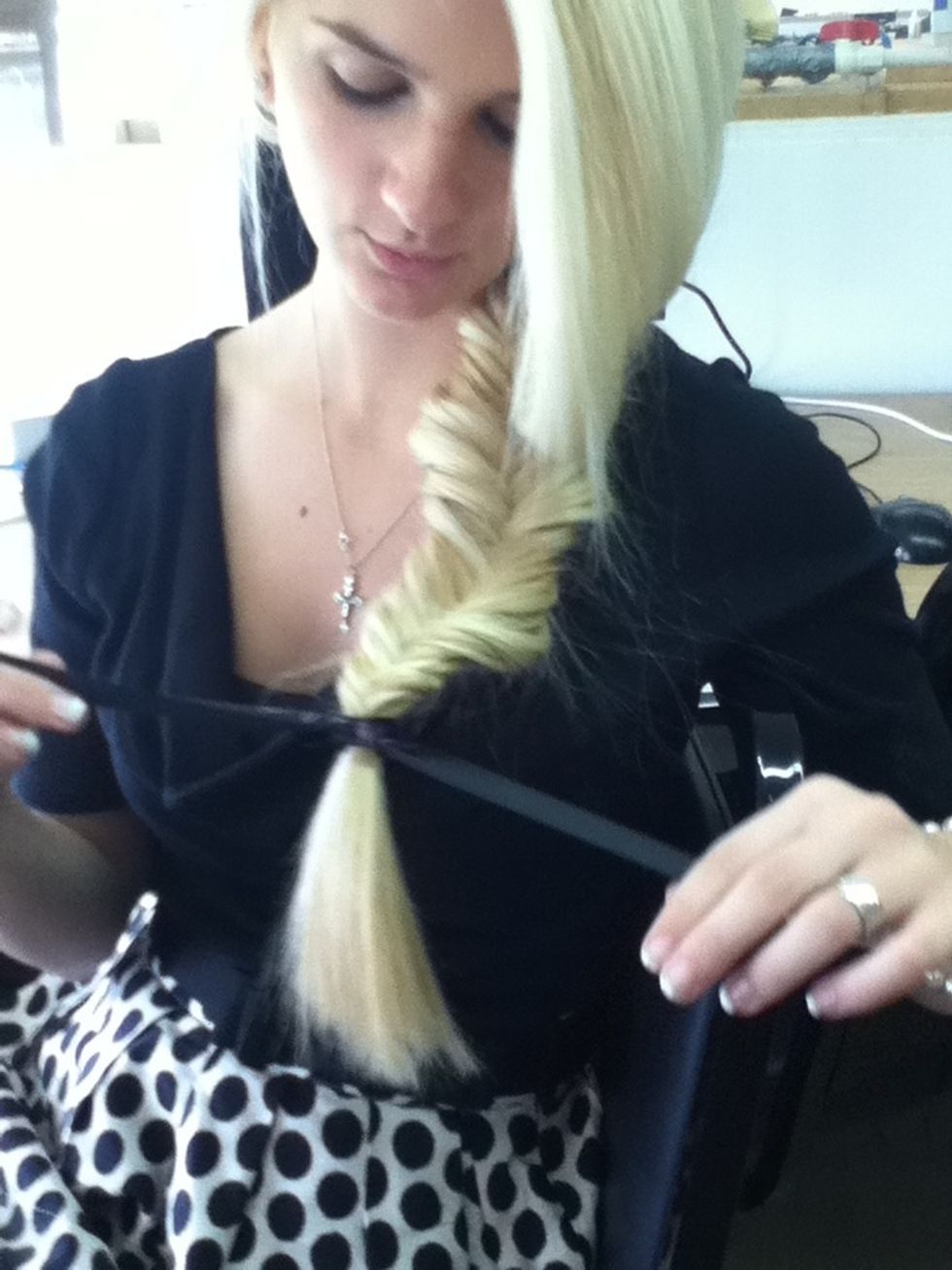 Use the piece of ribbon to tie a bow over the hair tie at the end of your braid.
Your braid is finished(:
2.0 Hair Tie
1.0 Hair brush
1.0 Piece of ribbon