Lay the fish on its side. DO NOT scale. Break the surface of the skin directly above the gill. Stay above the backbone!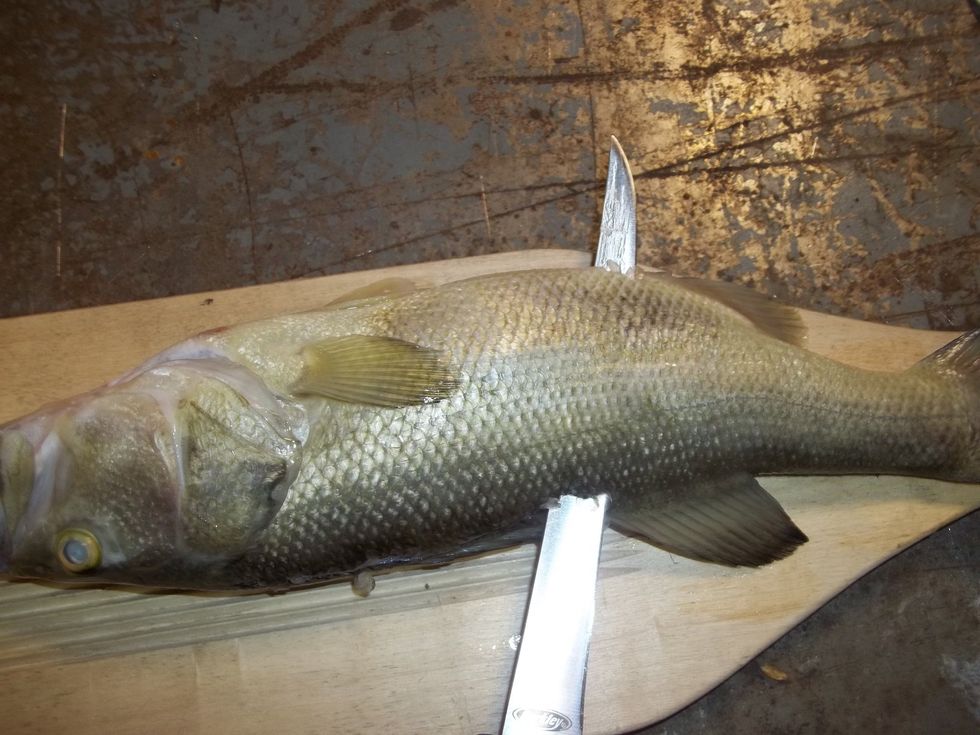 You should feel the backbone under your blade. Only insert your knife 1 centimeter and work your way to the tail. When you no longer feel the ribs, stick your knife all the way through out the anus.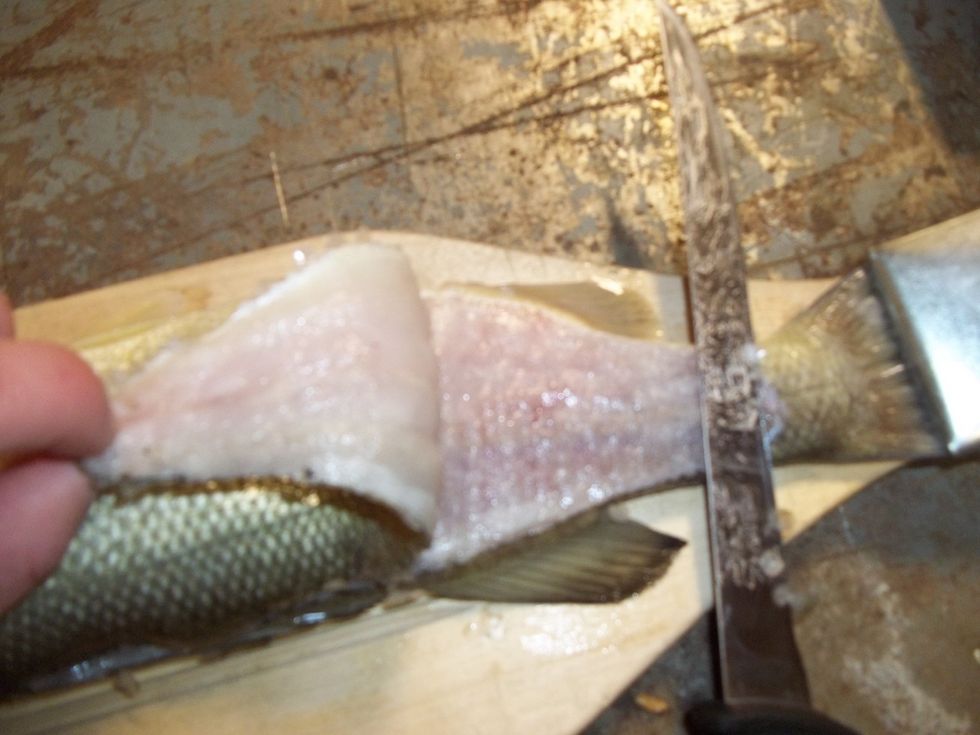 From here you follow the tailbone until the meat is completely severed. (See picture)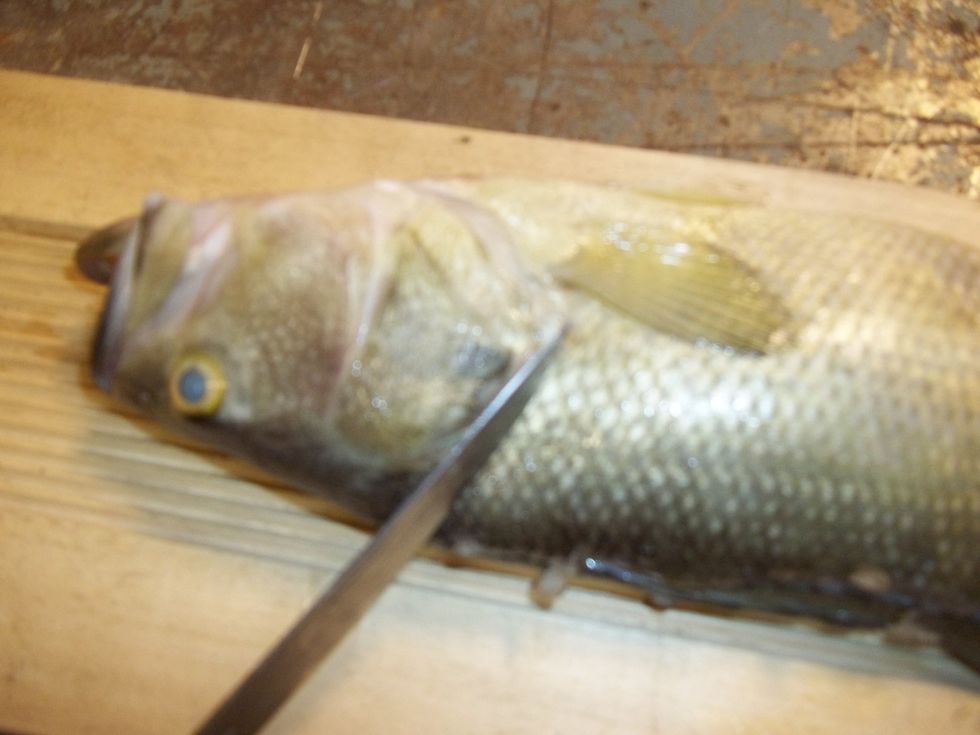 Now go back to the place in which you first broke the surface. Slice down until you hit the bone.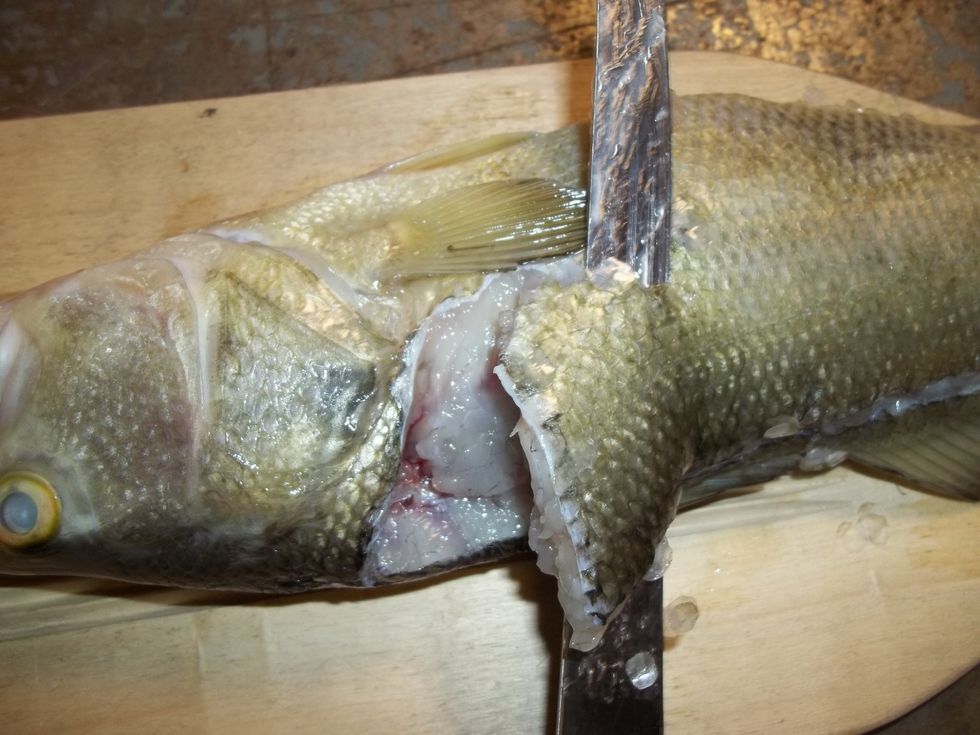 Now turn your knife sideways and follow the ribs the same way you followed the tail. Meet up with the cut to the butt and the fillet should be completely detached.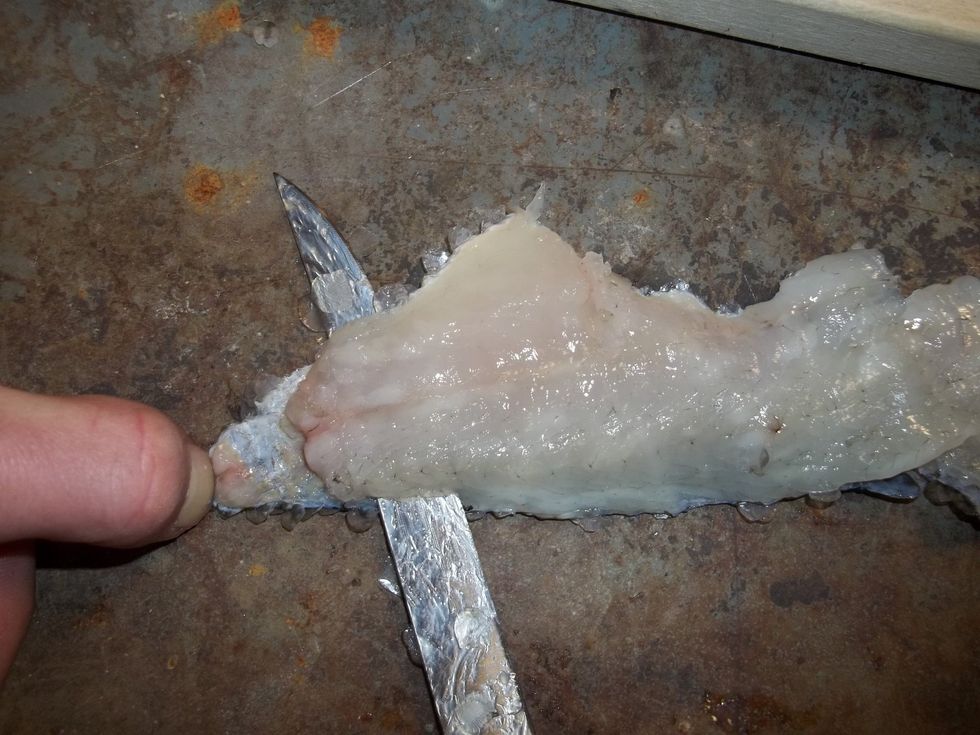 This is where we get rid of the scales. Starting on the tail side, pinch down on the skin with your thumb. Take the knife and apply pressure to the skin. Work your way down the skin.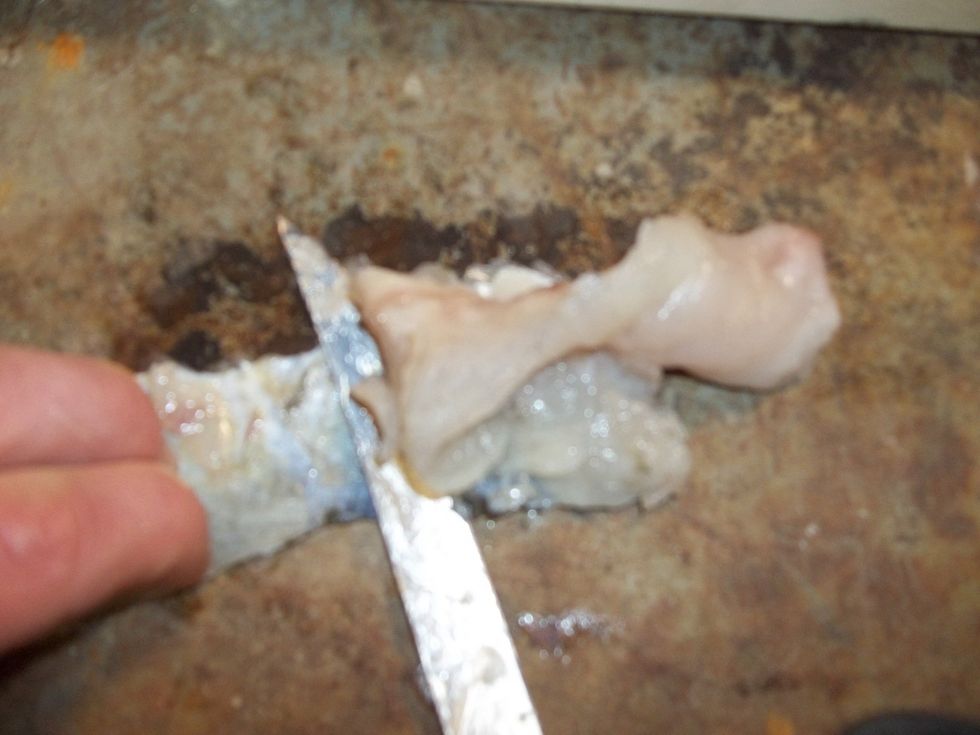 Keep readjusting your fingers as you work to the end.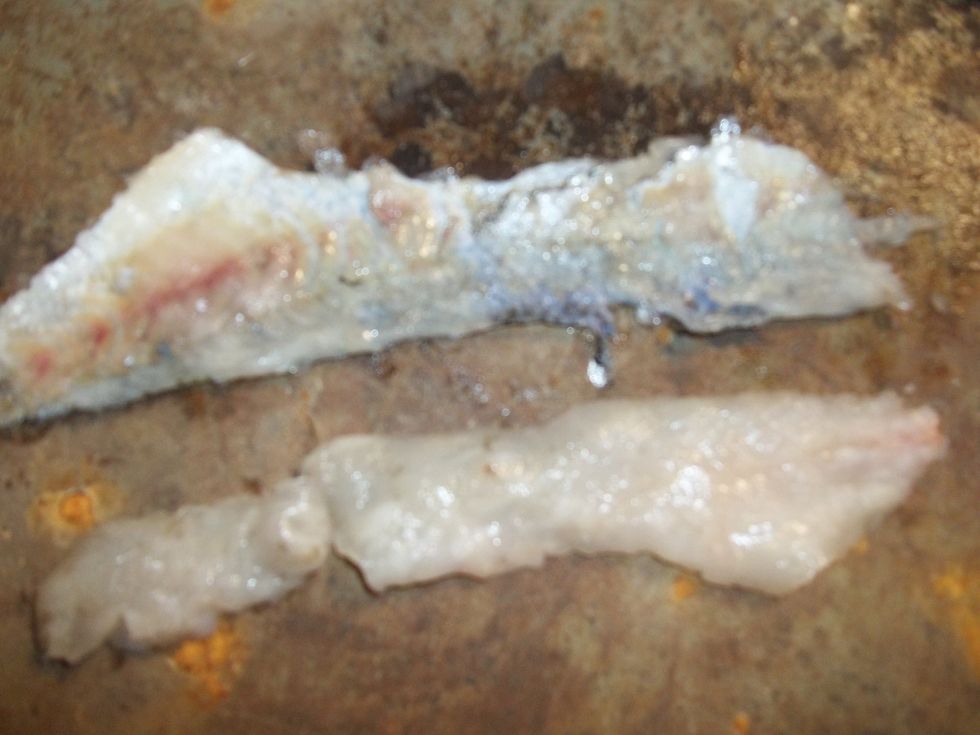 Now your fillet shouldn't have any scales. Put it in the bowl of water to cleanse it of any loose scales or dirt.
Hopefully at least one side turned out good. Fish can be tricky to clean at first, but if you keep practicing you will get better. You will learn more from mistakes than you will this video.
1.0 Fish without y-bone (bass, bluegill, drum)
1.0 Fillet knife (the sharper the better)
1.0 Sturdy workspace
1.0 Bowl of water for fillets
1.0 Bag for trash