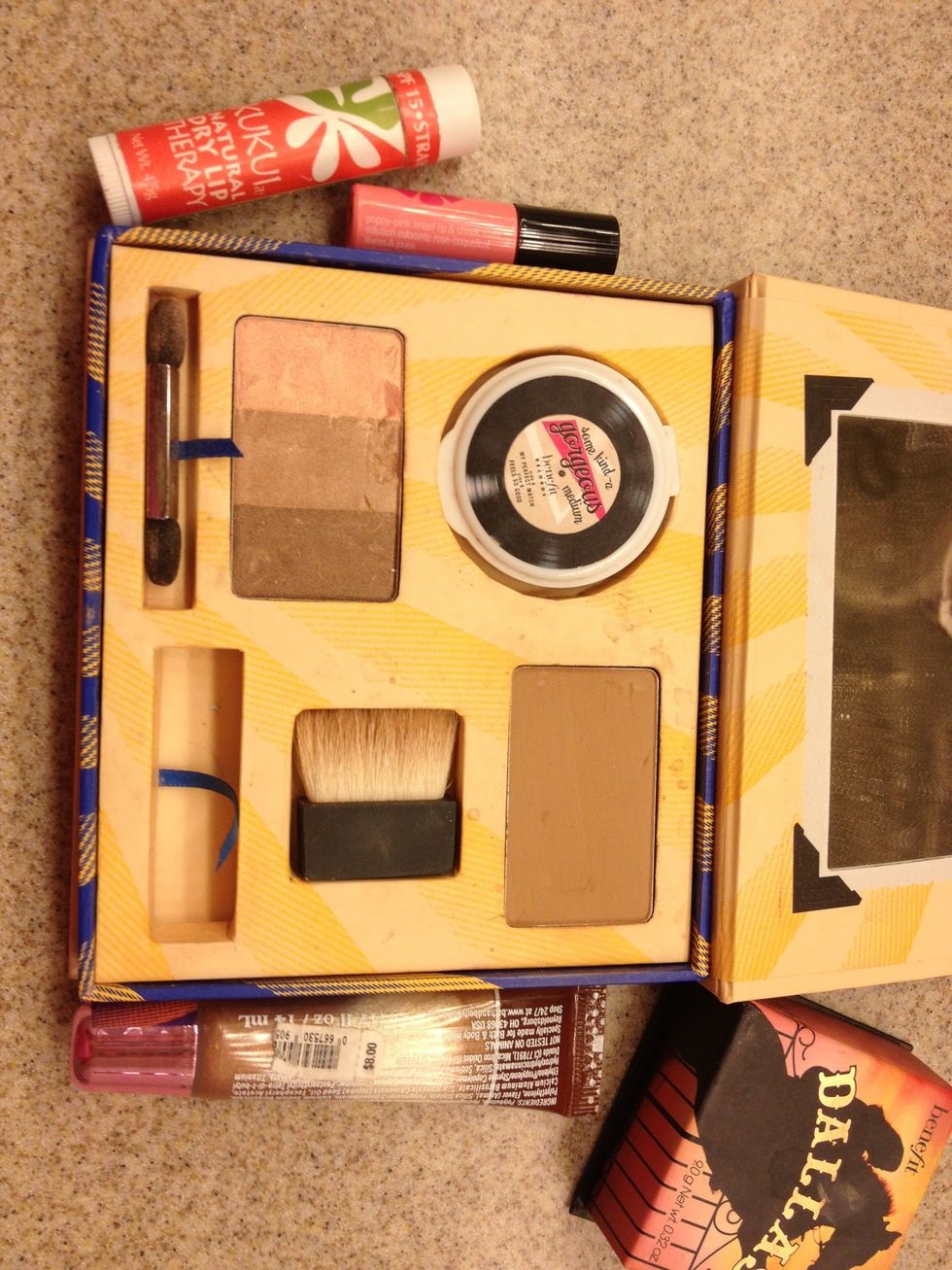 This is the makeup I'll be using throughout this tutorial. It is from Benefit, which a very nice(but expensive) makeup company.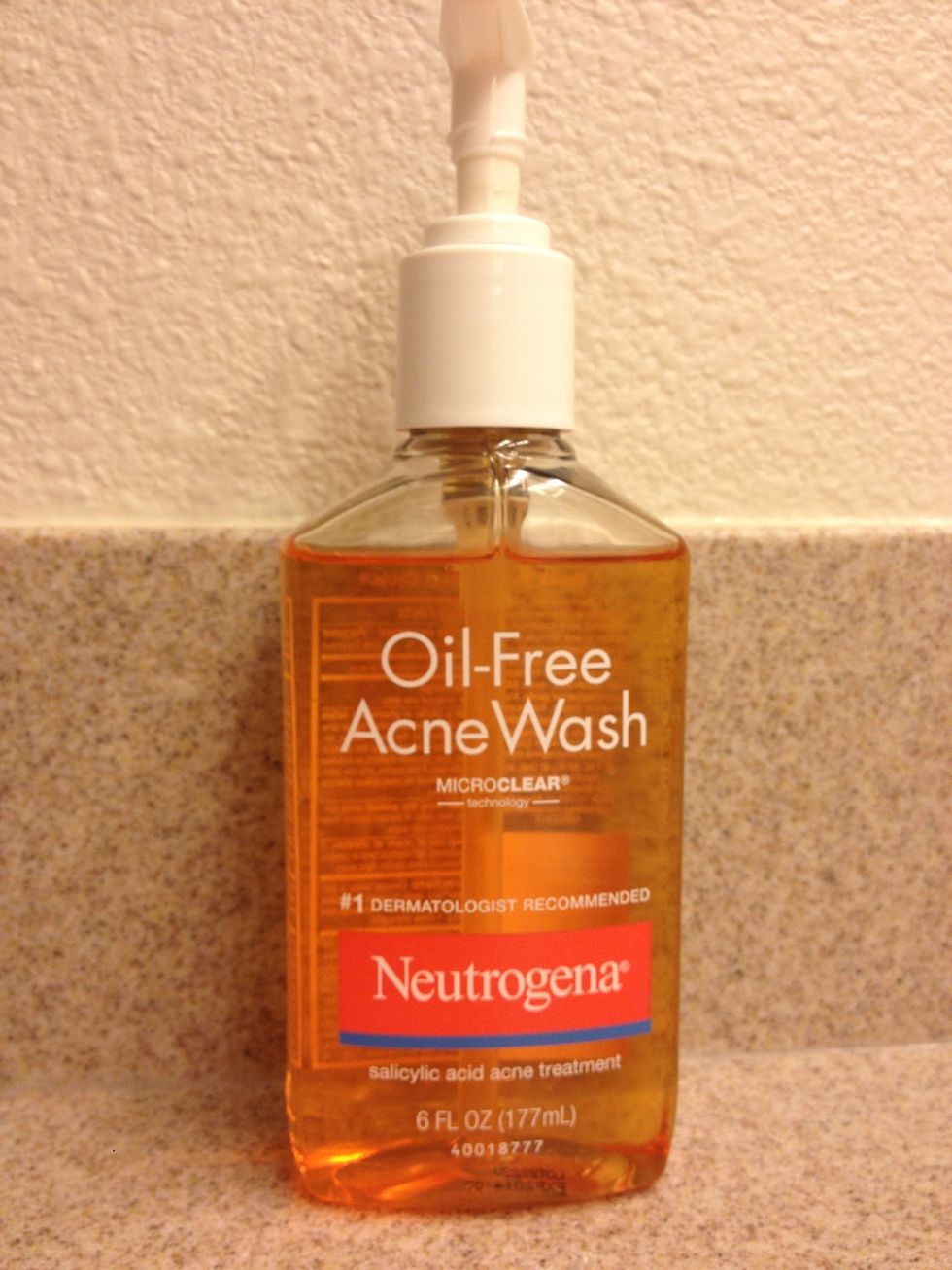 first, wash your face :)
Put on the toner very lightly, and only where you need it. :)
Add the neutral eyeshadow if you feel like it. Use the lightest closest to your brow, the middle in the middle, the darkest one closest to your eye.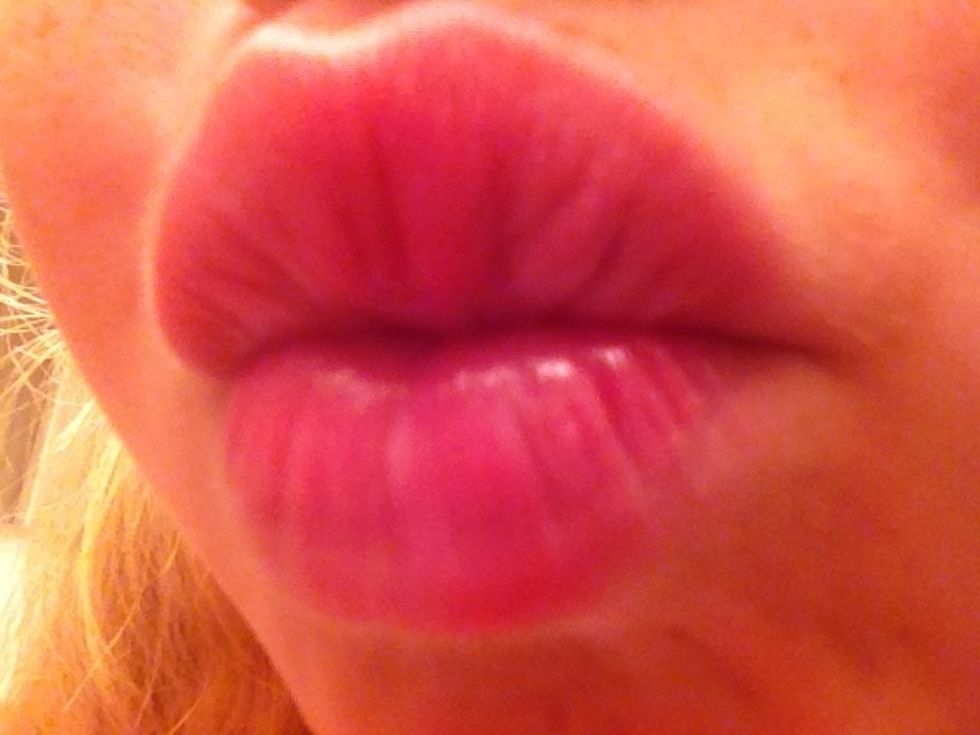 Apply the stain/tint/lipstick lightly.
Add a Dan of clear gloss to the lip. This makes your lips look fuller. :)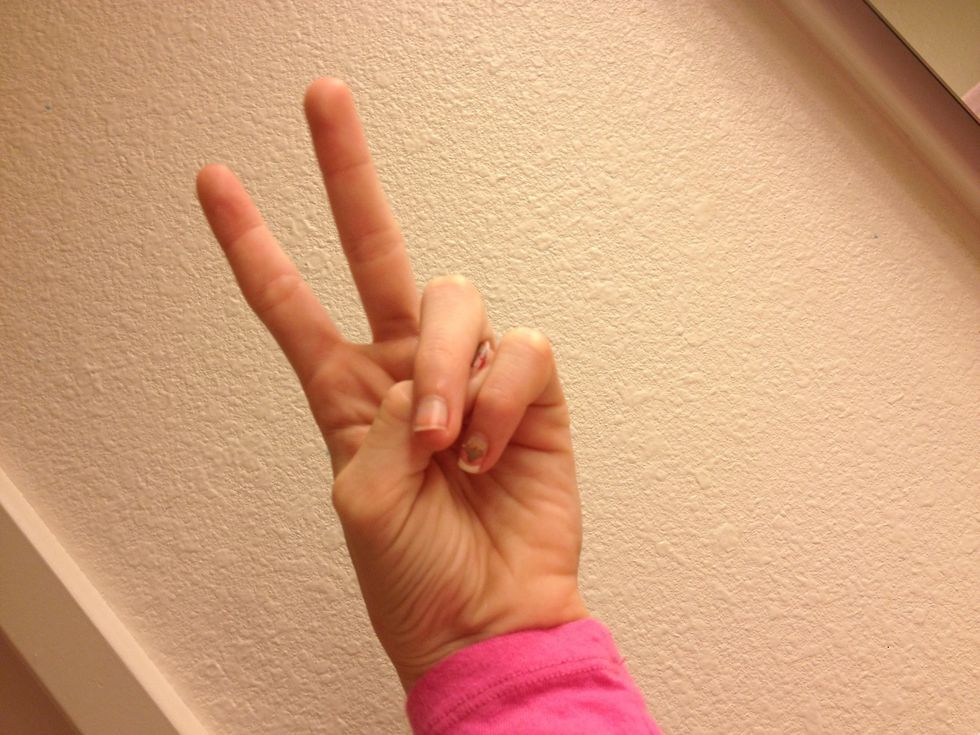 Brilliant! This is a very natural look! :)
1.0 if you are pale, a bronzer close to your skin tone
1.0 if you like clear skin, possibly a toner
1.0 eye neutral eye shadow of your choice
1.0 lipstick/ tint/ stain of your colors
1.0 clear lip gloss