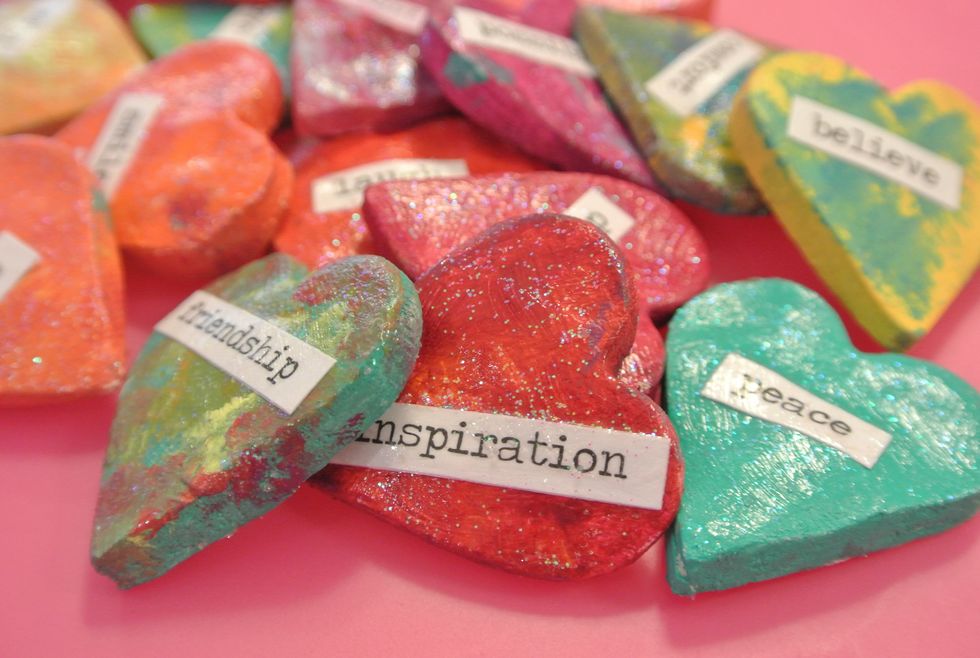 Try listening to music to get inspired. It relaxes me and helps me to capture the mood of whatever I am working on. I love song lyrics also, and frequently use them on my journal pages.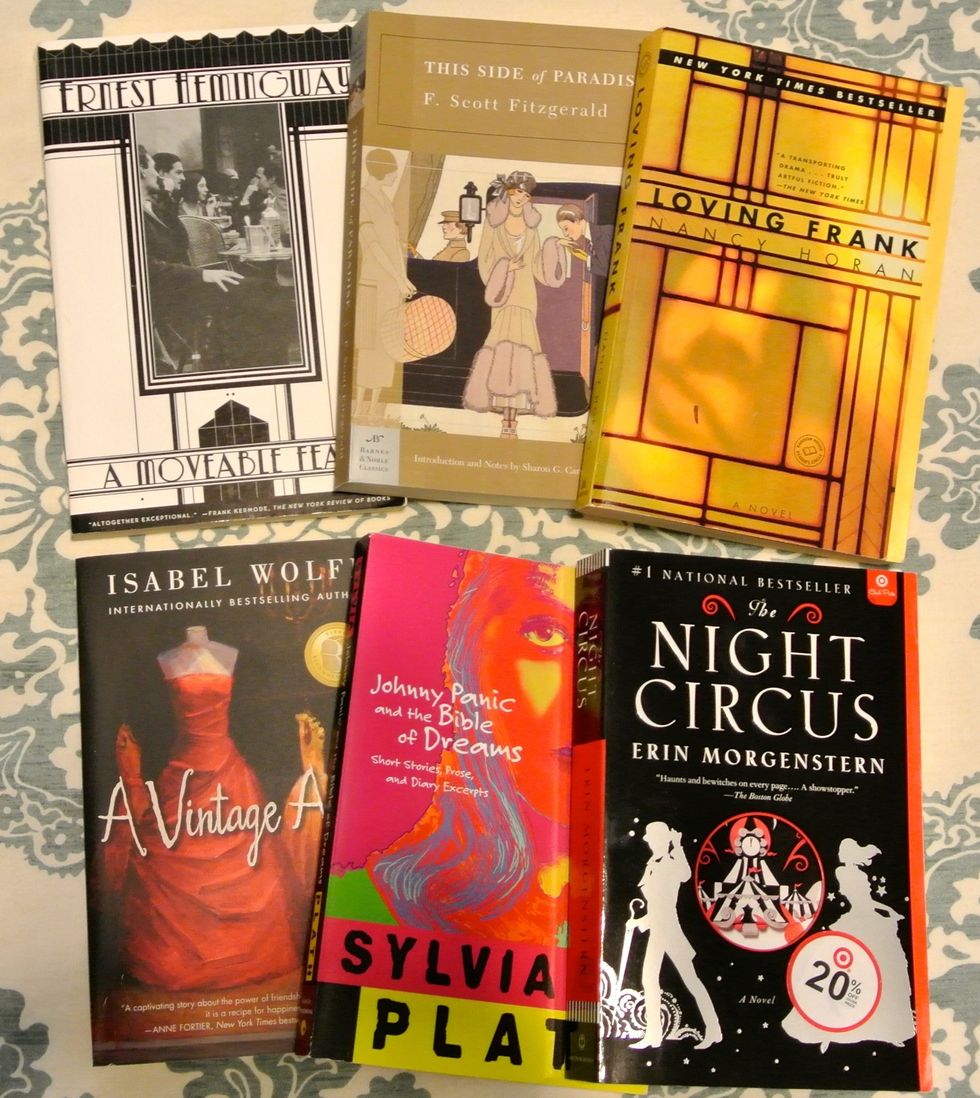 Not only are books a great source of inspiration, but have you stopped to really check out the covers of the books? Look at the fonts used, the images, the layout. Browse your bookshelf for ideas!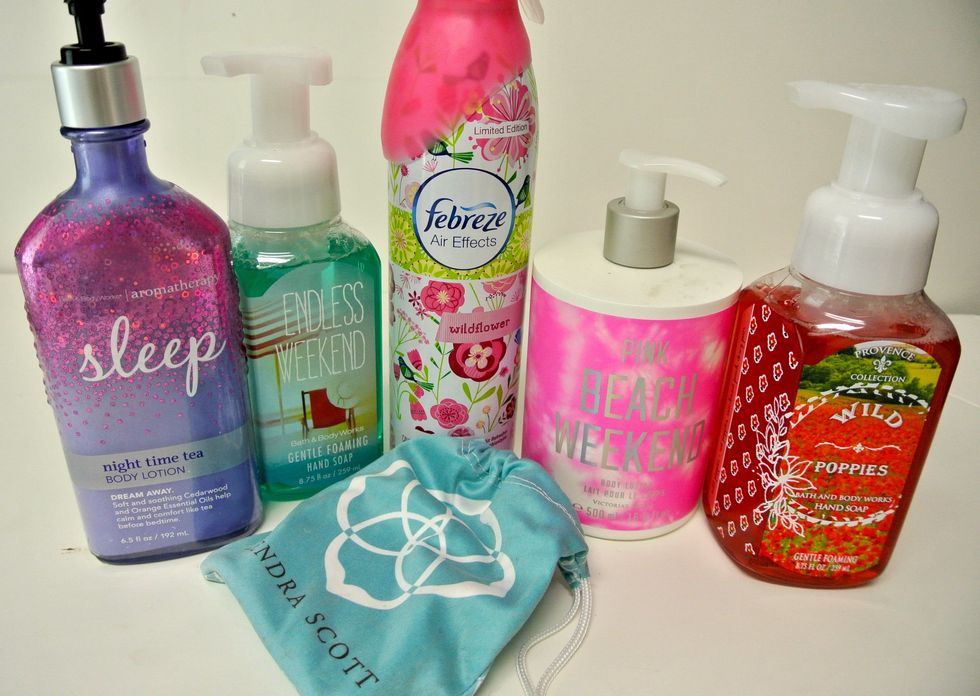 There is a lot of great art on the packaging and containers of all sorts of things in your home: puzzle boxes, gift bags, food wrappers, containers. Look for interesting designs, patterns, and fonts.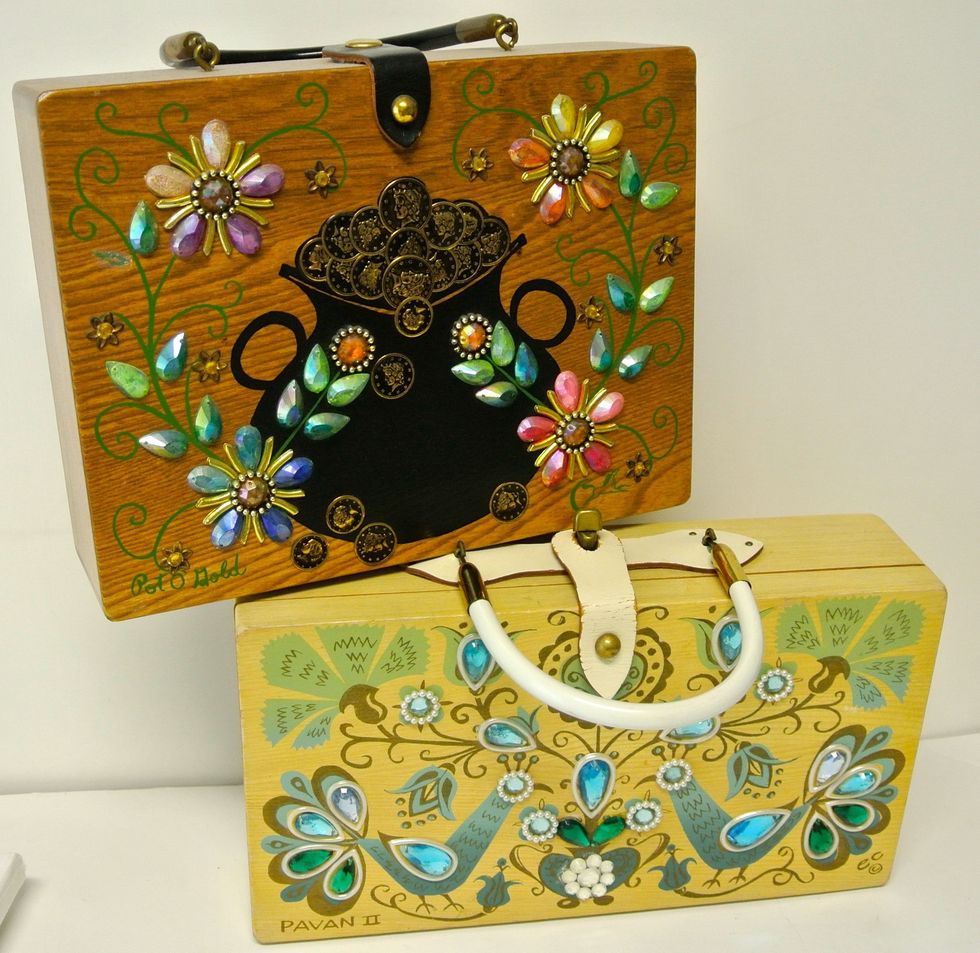 Check Your Closet–I found these vintage Enid Collins purses in my closet. I used to collect them. I was inspired to create: http://melsartjournal.files.wordpress.com/2014/06/photo-1.jpg?w=640&h=853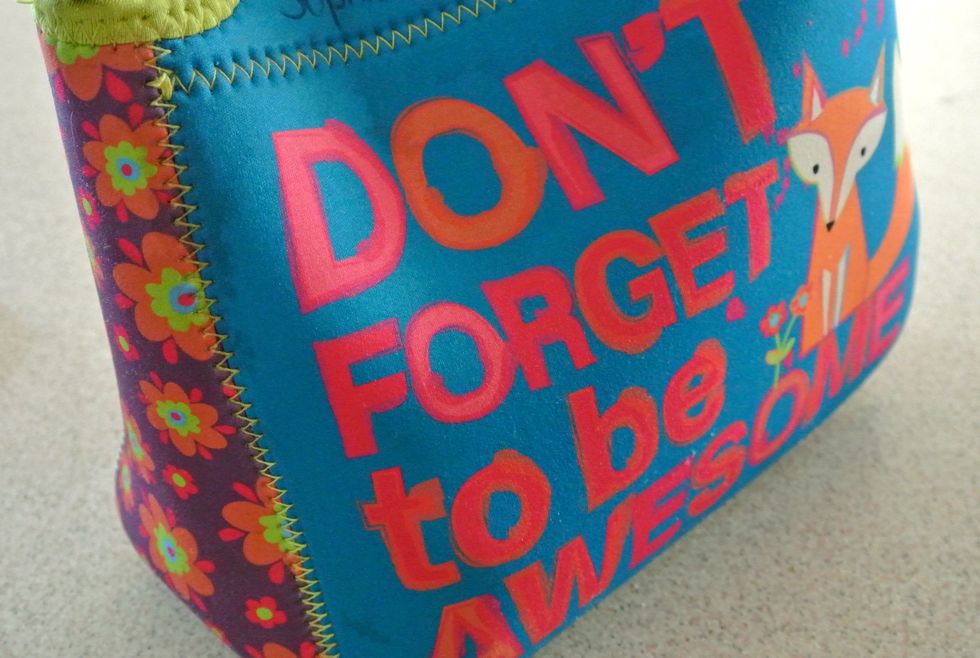 Check the Kid's Rooms–My artwork tends to be pretty girly, and lucky for me I have 4 girls to pull inspiration from! My youngest daughter especially. Check out the cute saying on her lunchbox!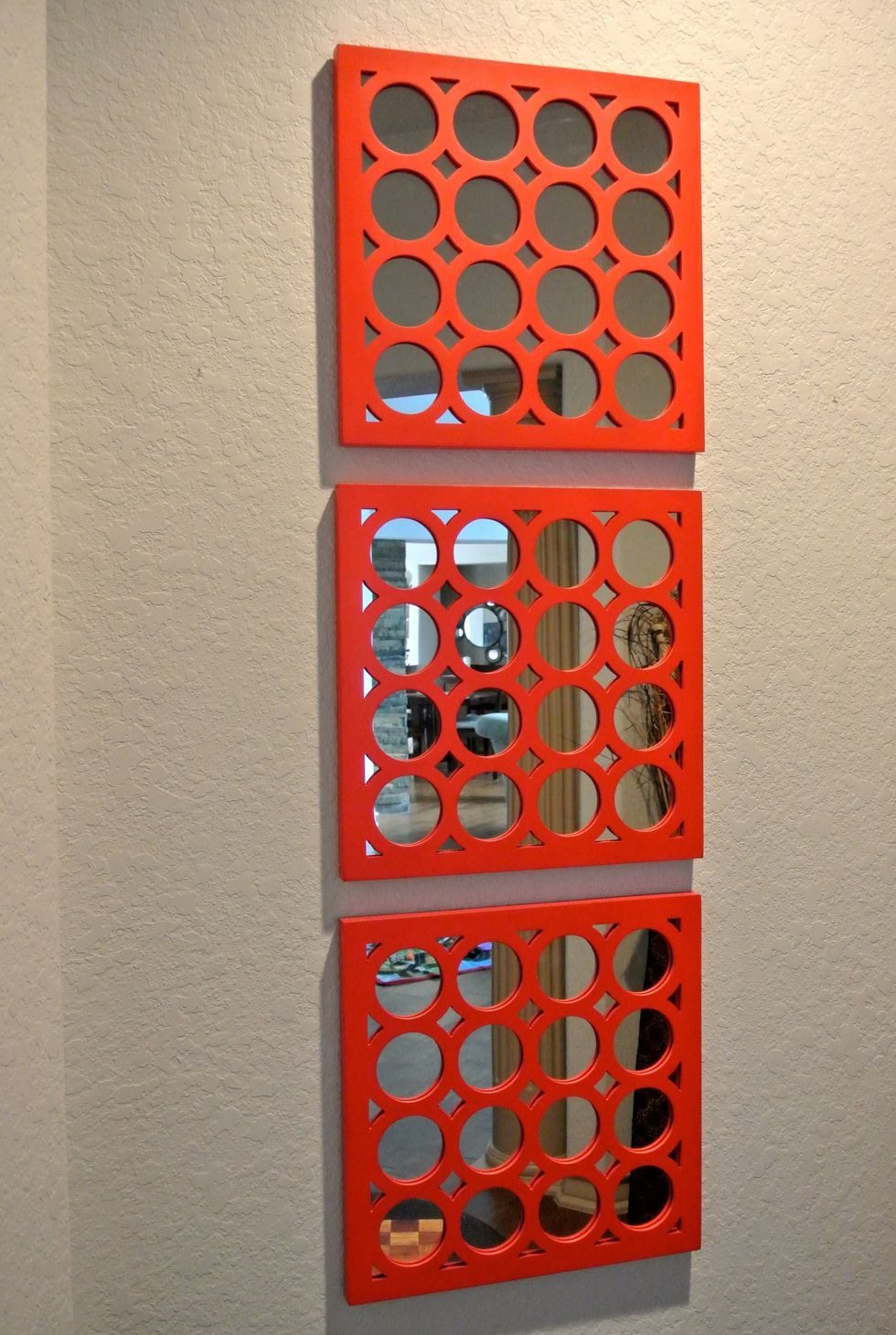 Chances are you have some pieces that you love in your home. I have these mirrors that hang in my front entry hall. I realized that I have a stencil that is very similar that would look great in red!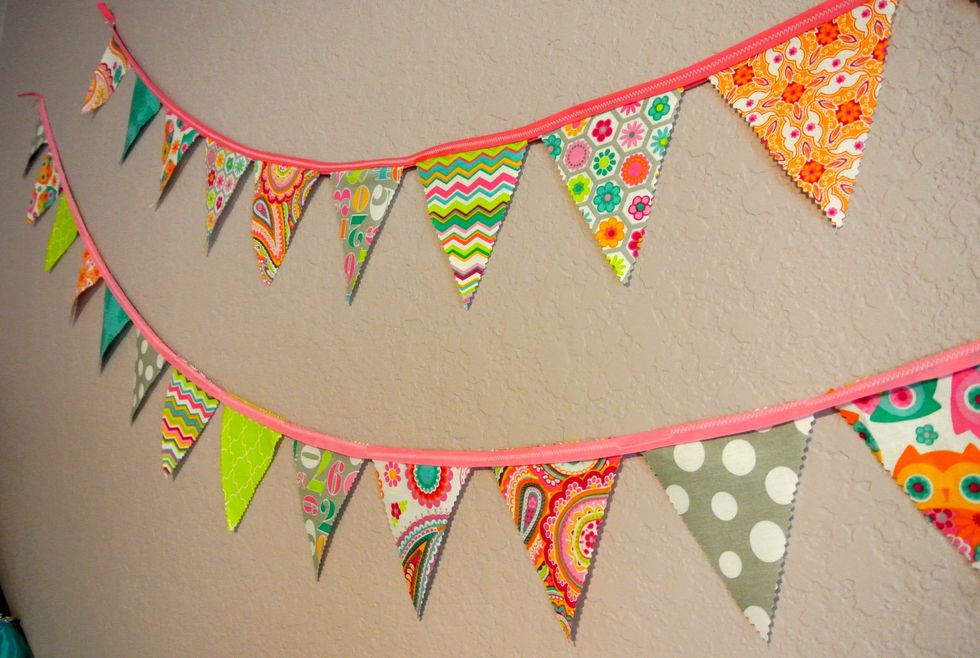 Other Sources–Children's or adult's clothing, album or CD cover art, posters, and magazine covers.
As you can see, there are so many things right in your very own home that can inspire you. Remember, you are looking for fonts, patterns, placement, and overall design of these objects.
Check out my blog www.melsartjournal.wordpress.com for more inspiration or follow me on Twitter @mel_art or Facebook as Melissa Johnson and Mel's Art Journal (fan page). Thanks for looking!
1.0 Art Journal or canvas
acrylic paints
brushes
gesso
Mod Podge or other mediums
stencils
spray ink or acrylic inks
watercolors
ephemera
Melissa Johnson
I am a self employed small business owner, mom to 5, wife, and artist. I love creating mixed media projects, art journaling, and scrapbooking.