Are you irritated with notification emails from Facebook, Twitter, whatever? You can filter and label these emails easily in Gmail.
30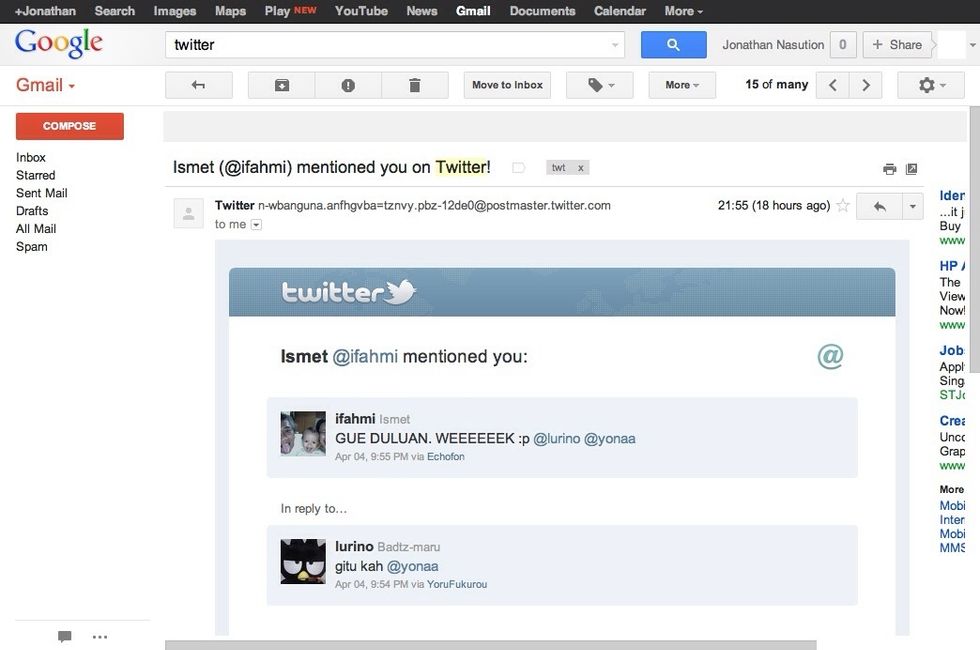 Open a notification email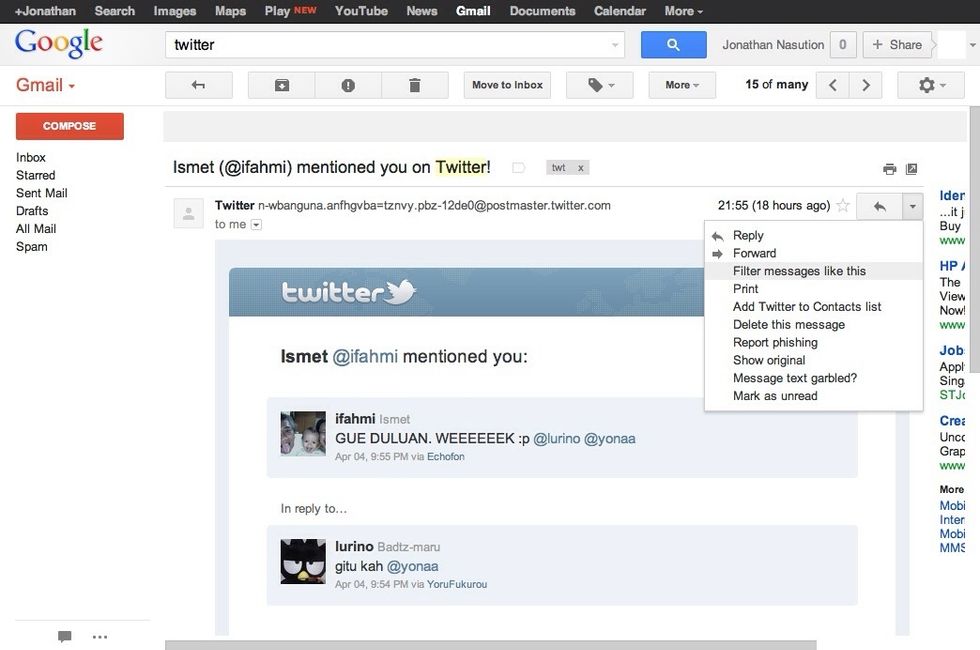 Open the option arrow at the right top side of the email and choose 'Filter message like this'
You will see a new dialog box. Choose 'Create filter with this search'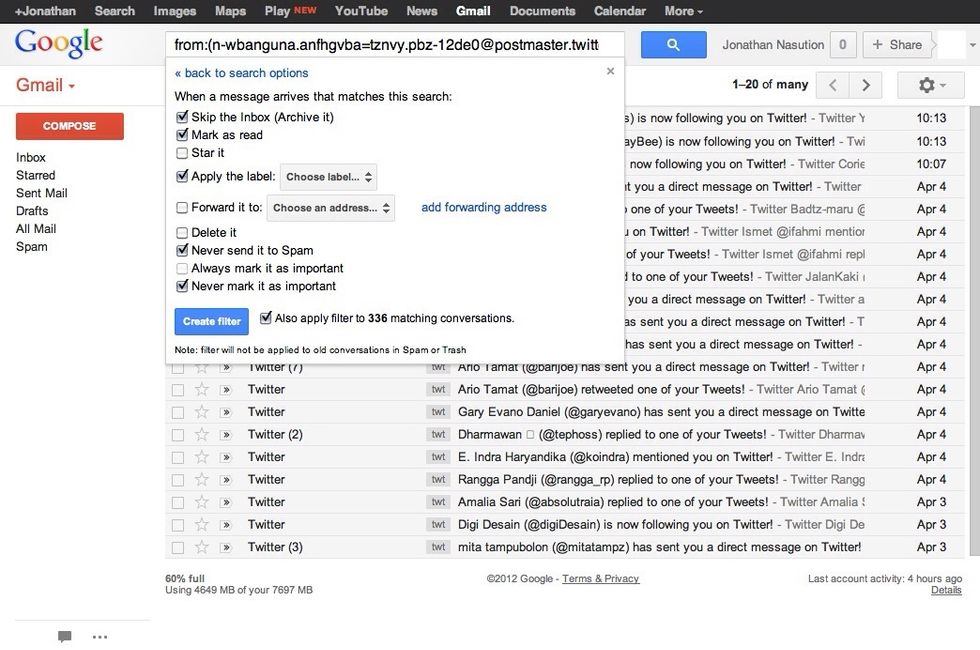 Usually I tick these options: 'Skip the Inbox', 'Mark as read', 'Never send it to Spam', and 'Never mark it as important'. You can also choose to 'Apply the label, to make it more organized.
Don't forget to create New Label.