Go to Kapwing's Video filters page and upload a video. You can either upload from your device or paste a link to a video on the web. Must be <80mb.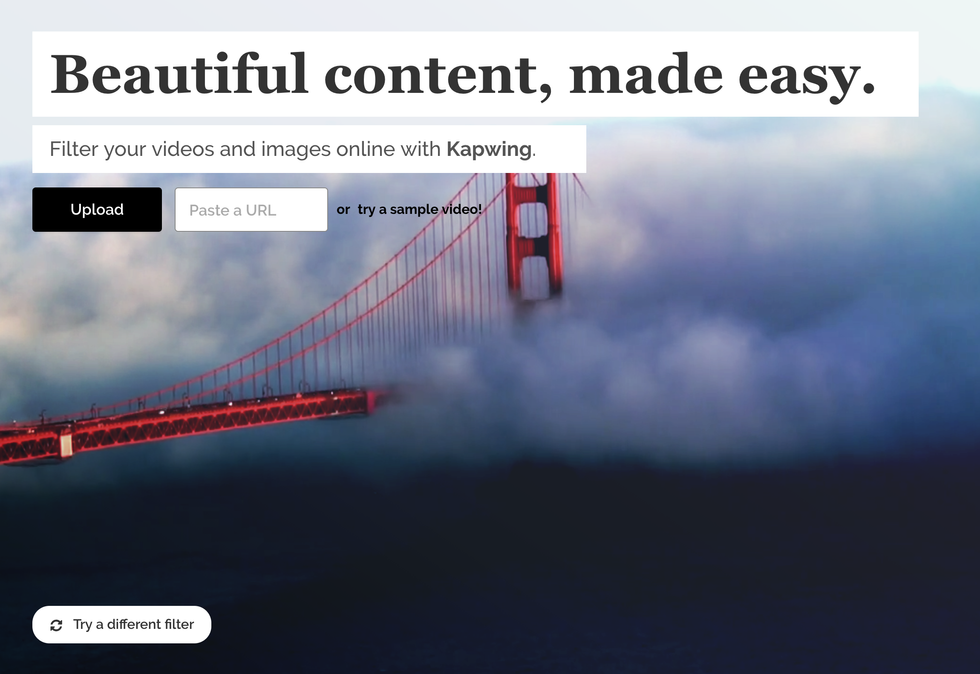 FILTER: Using the video editor, you can preview different color filters on your video. Some, like the "Moose" filter, add drama to your shot; others make it calmer and lighter.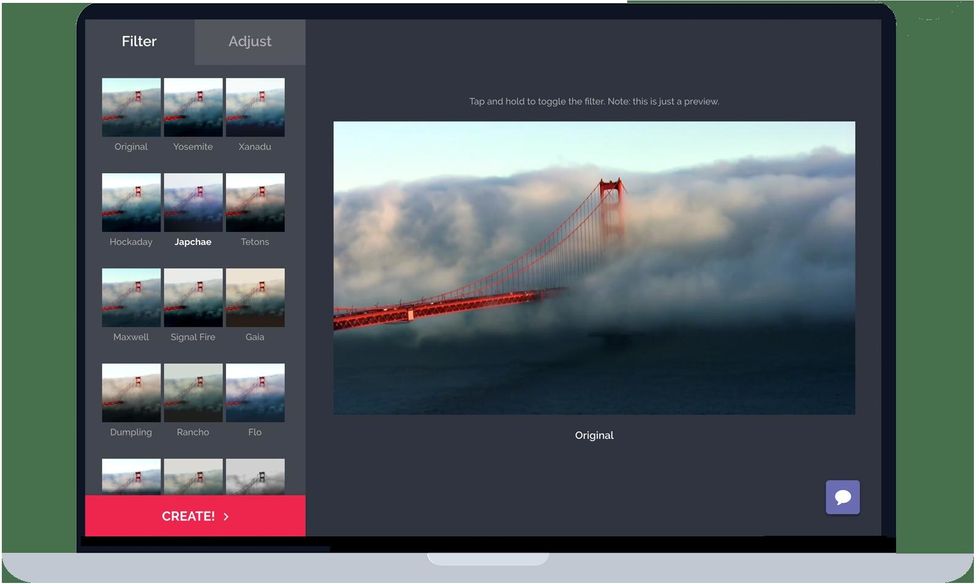 ADJUST: In the "Adjust" tab, you can raise or lower the brightness, contrast, and saturation of the colors in your video. You can also add fade or vignette.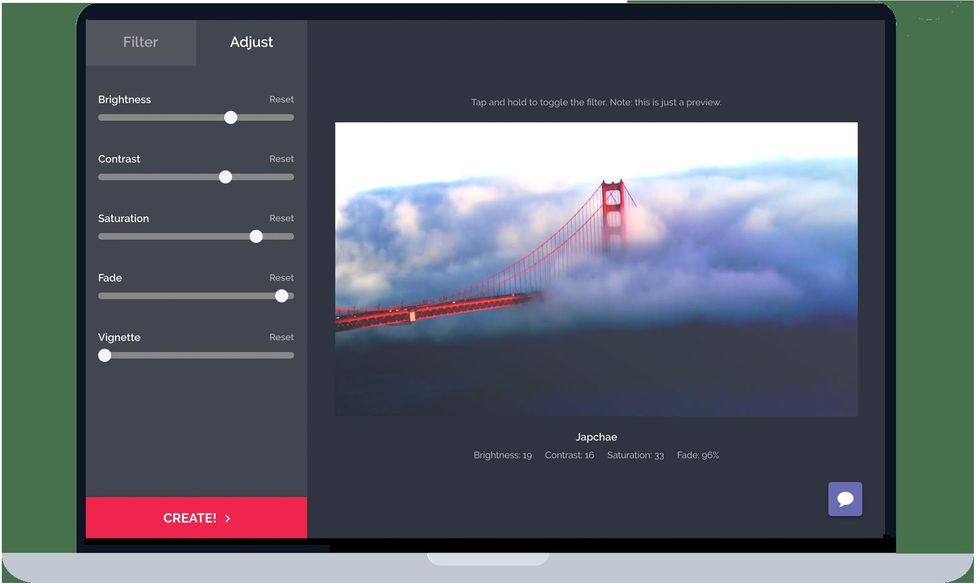 Create and publish! Click "Create video" and Kapwing processes the video filters in the cloud. You can then download your video to share across social media.
1.0 Kapwing
1.0 Video or Image to filter