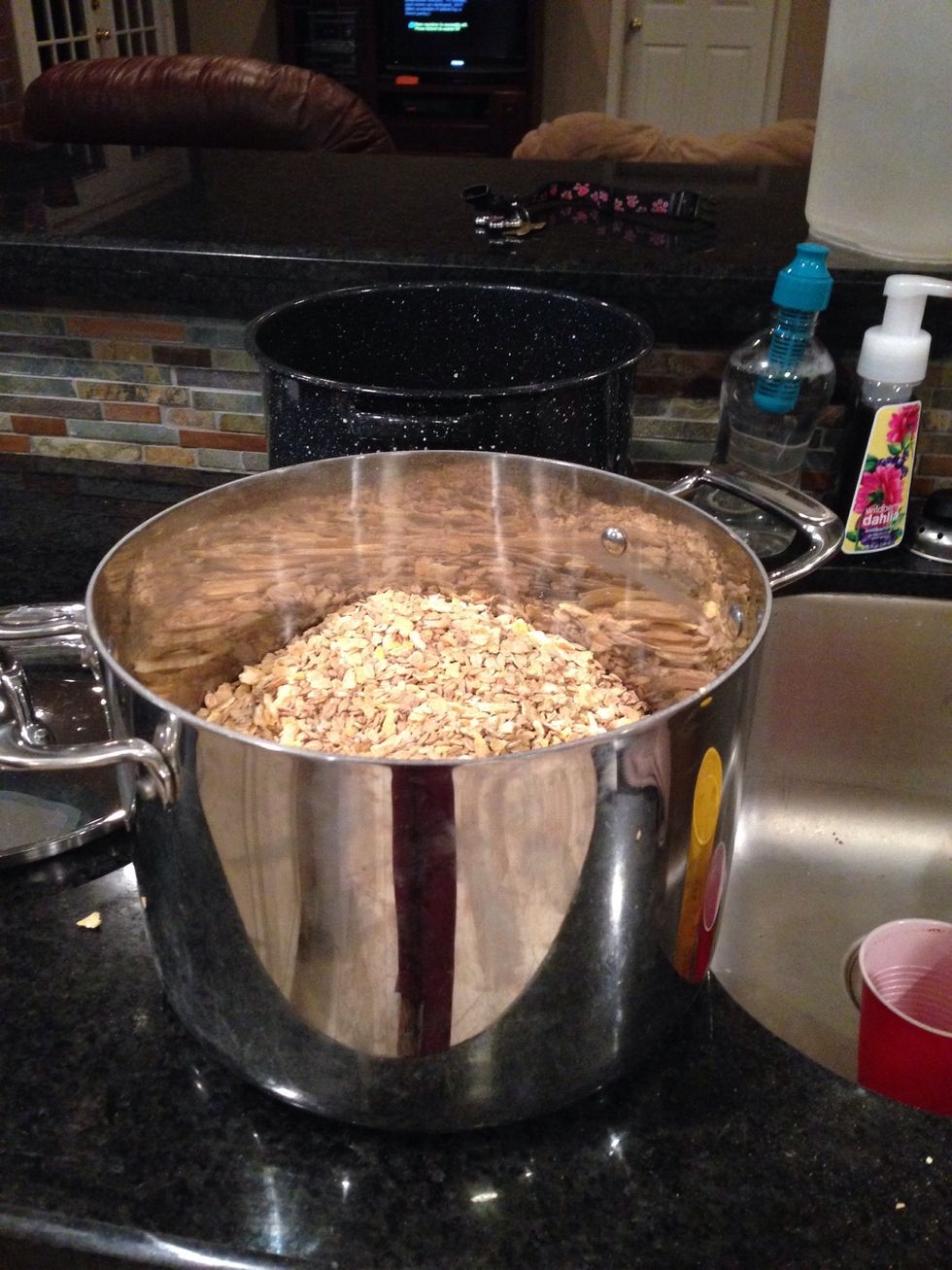 Begin By adding 1 scoop of both crimped barley and steam flaked corn into a large pot.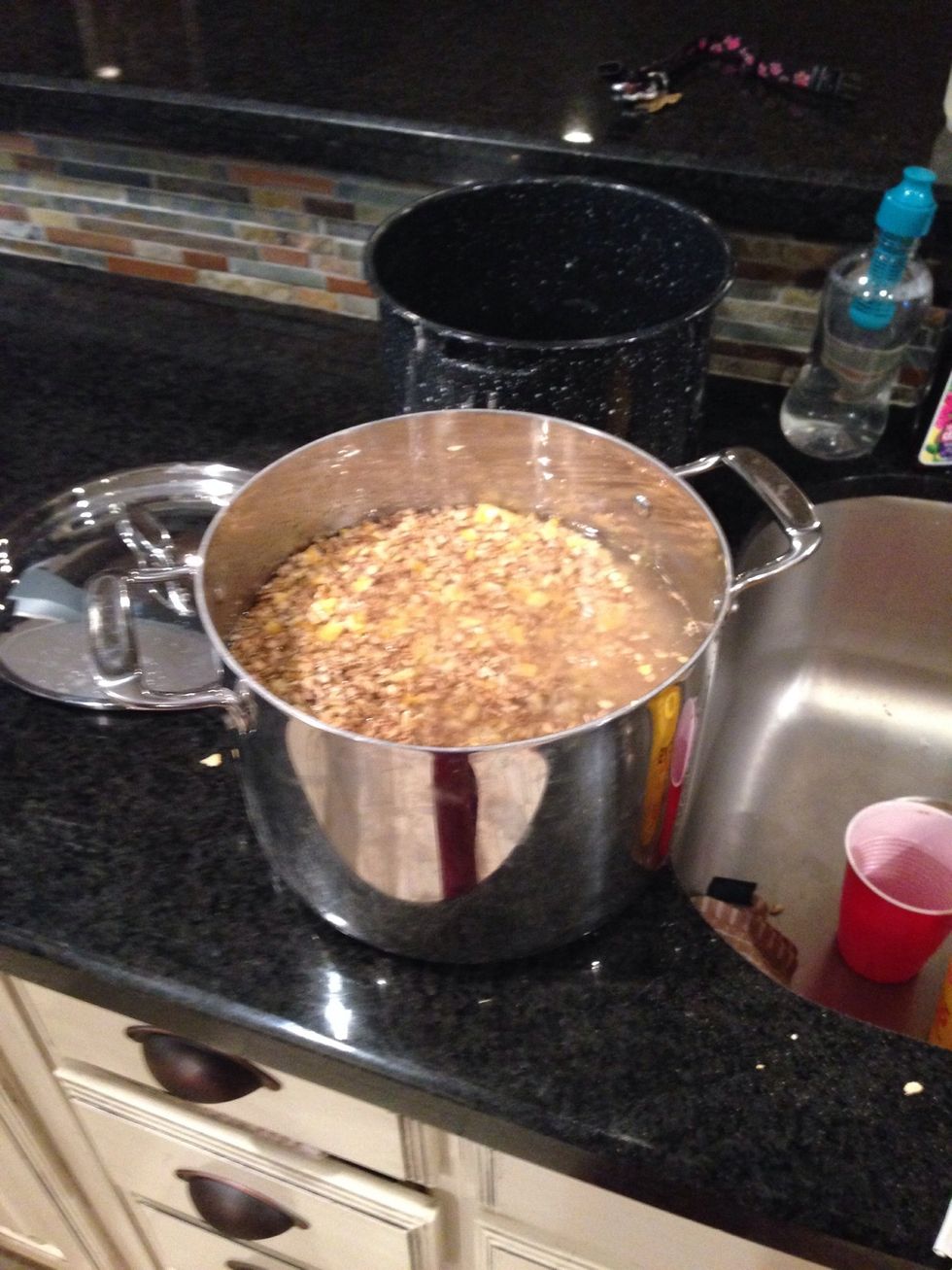 Next, cover the entire mixture with water until the water is above the feed about 1/2inch.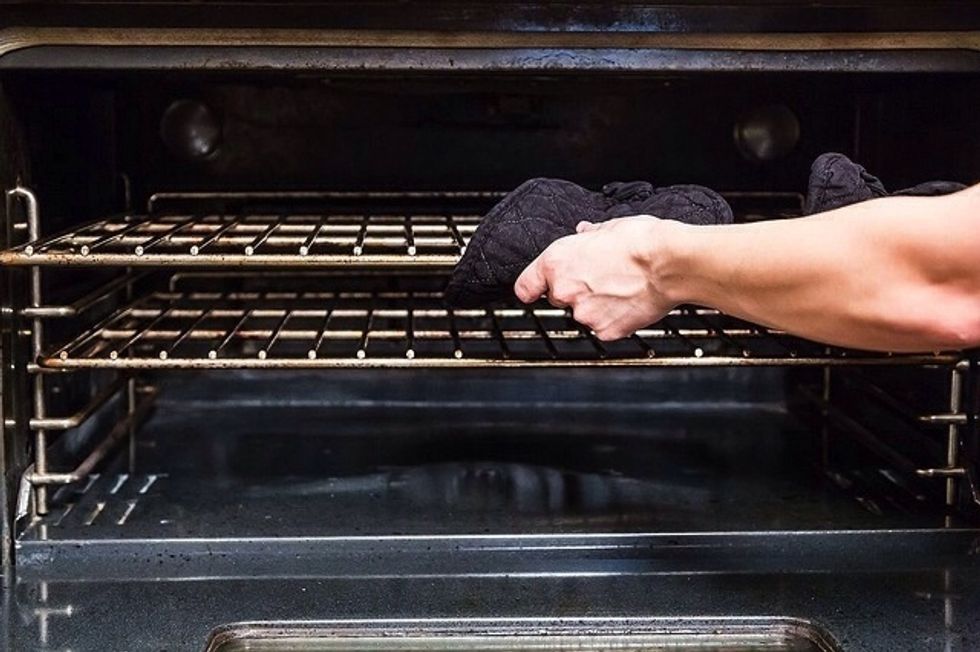 Now, place the pot containing the mixture into the oven. (Set temperature to 200 degrees and cook for 10 hours.)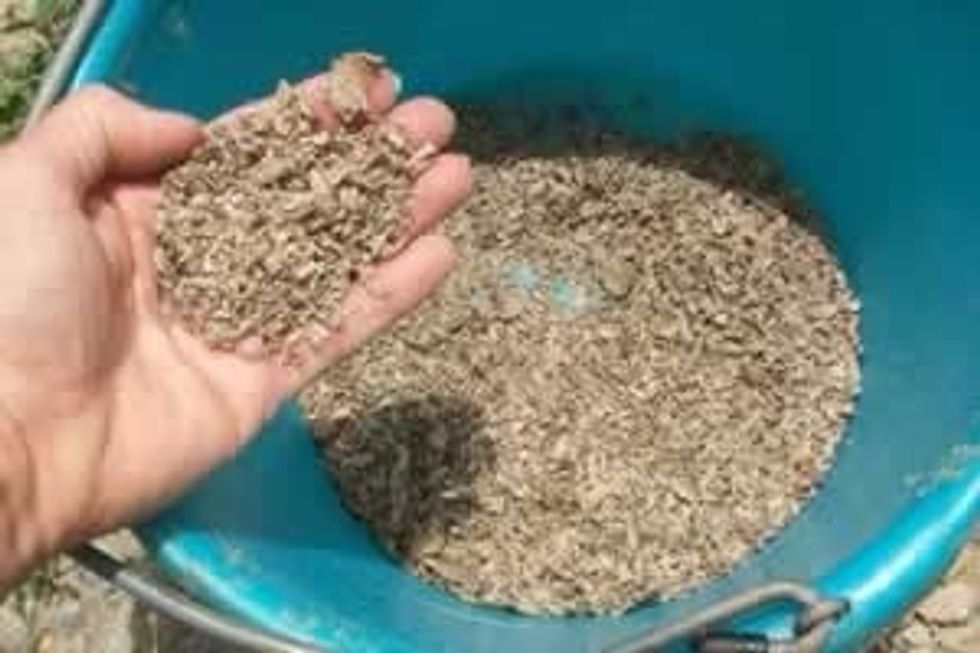 The next step is to remove the pot from the stove and add a scoop of beet pulp shreds to the mixture.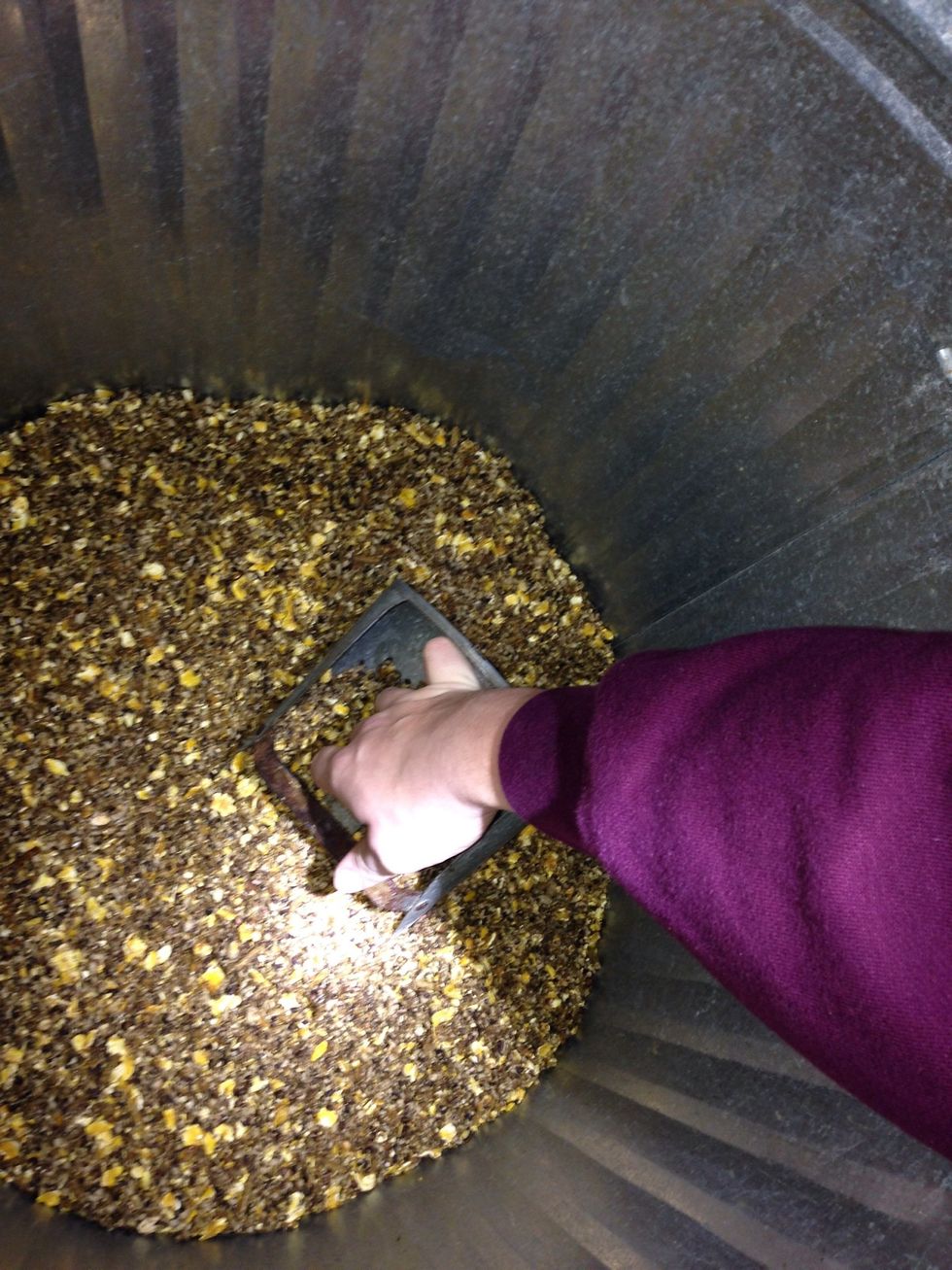 Step 5: Add 6 scoops of Producer's Show Beef Finisher into the mixing bucket.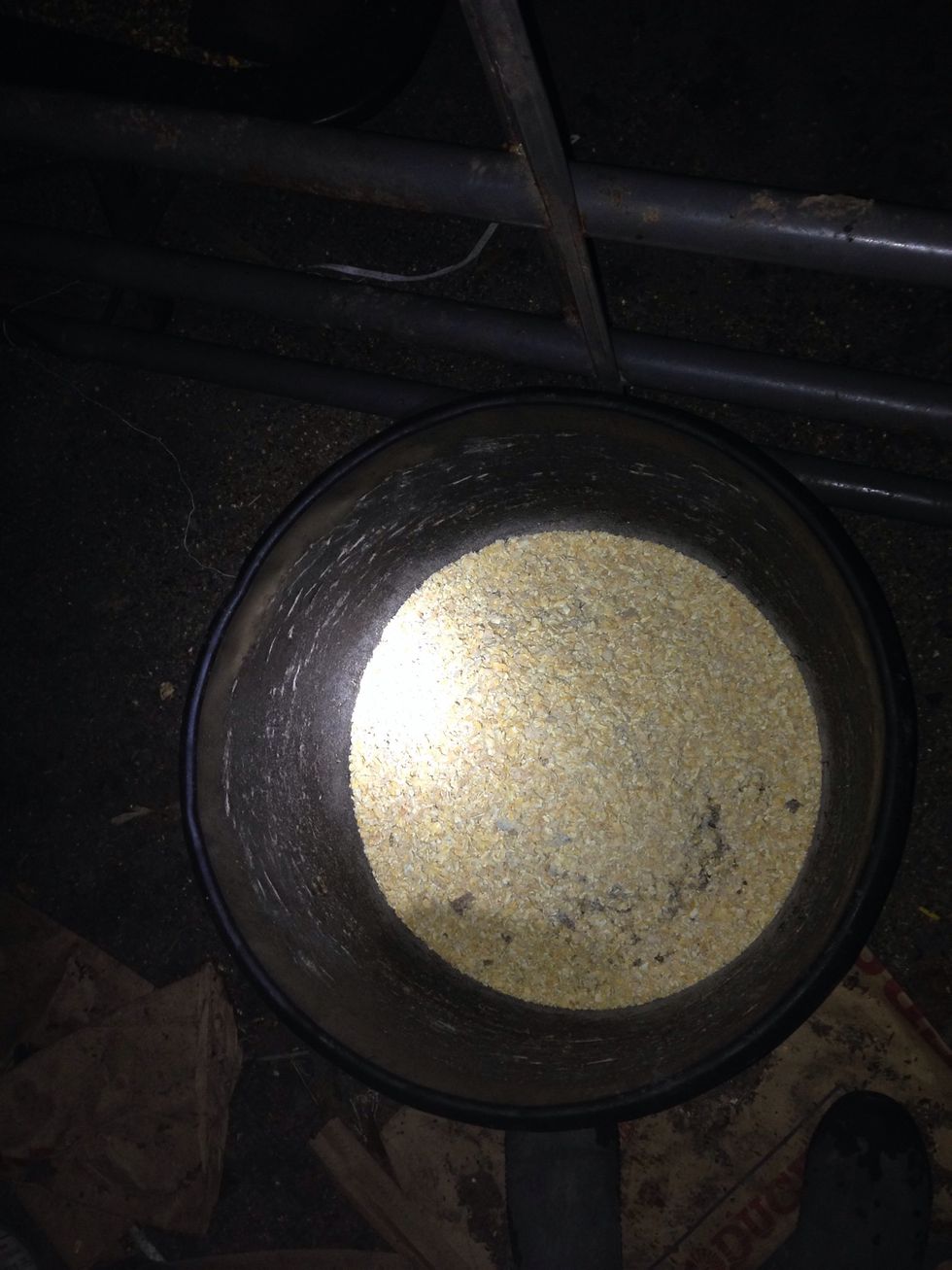 Step 6: Add the mixture of cooked barley, corn, and beet pulp to the finisher feed.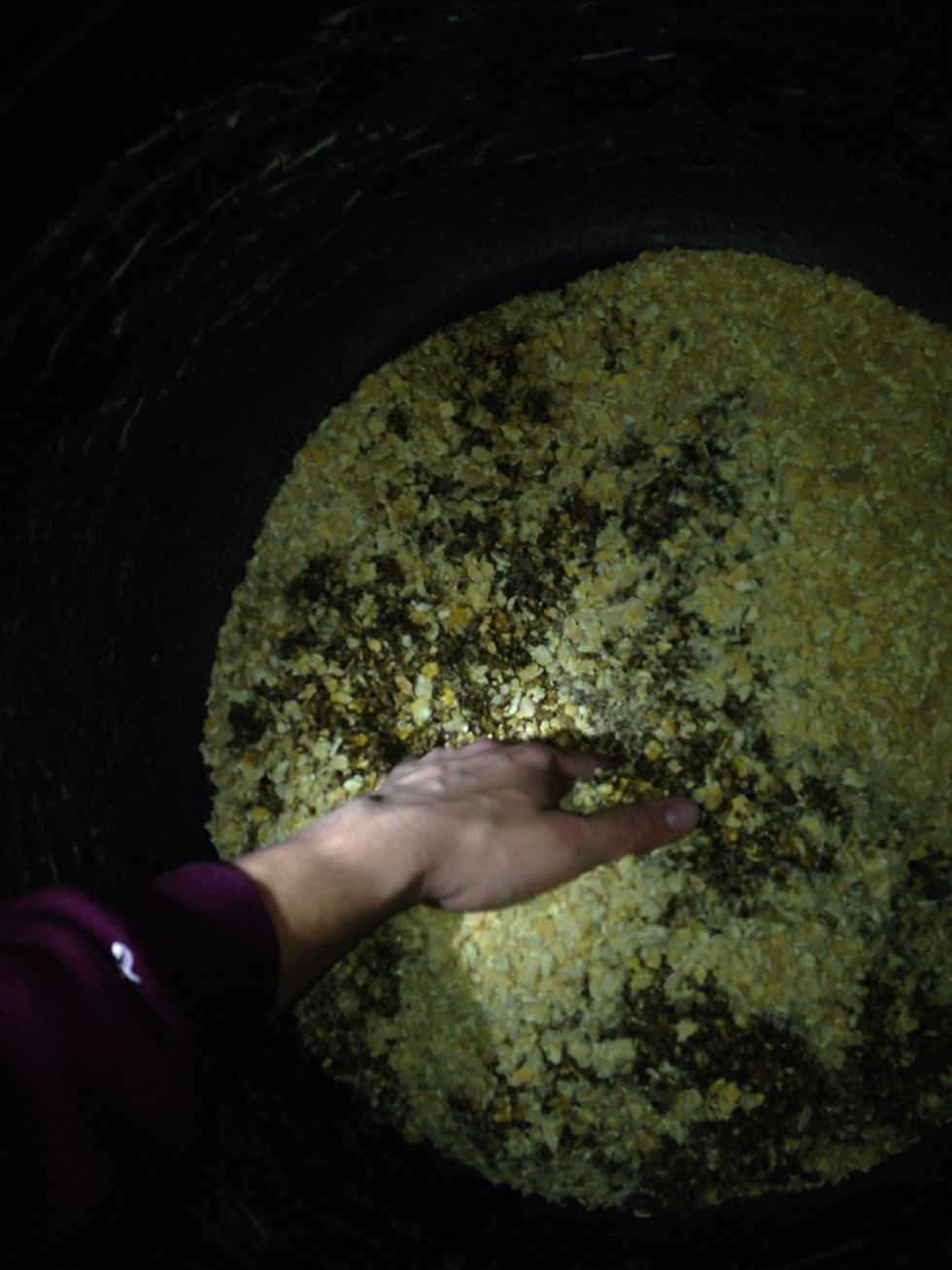 Step 7: mix the mixture into the feed thoroughly so that the entire feeding is of consistent texture.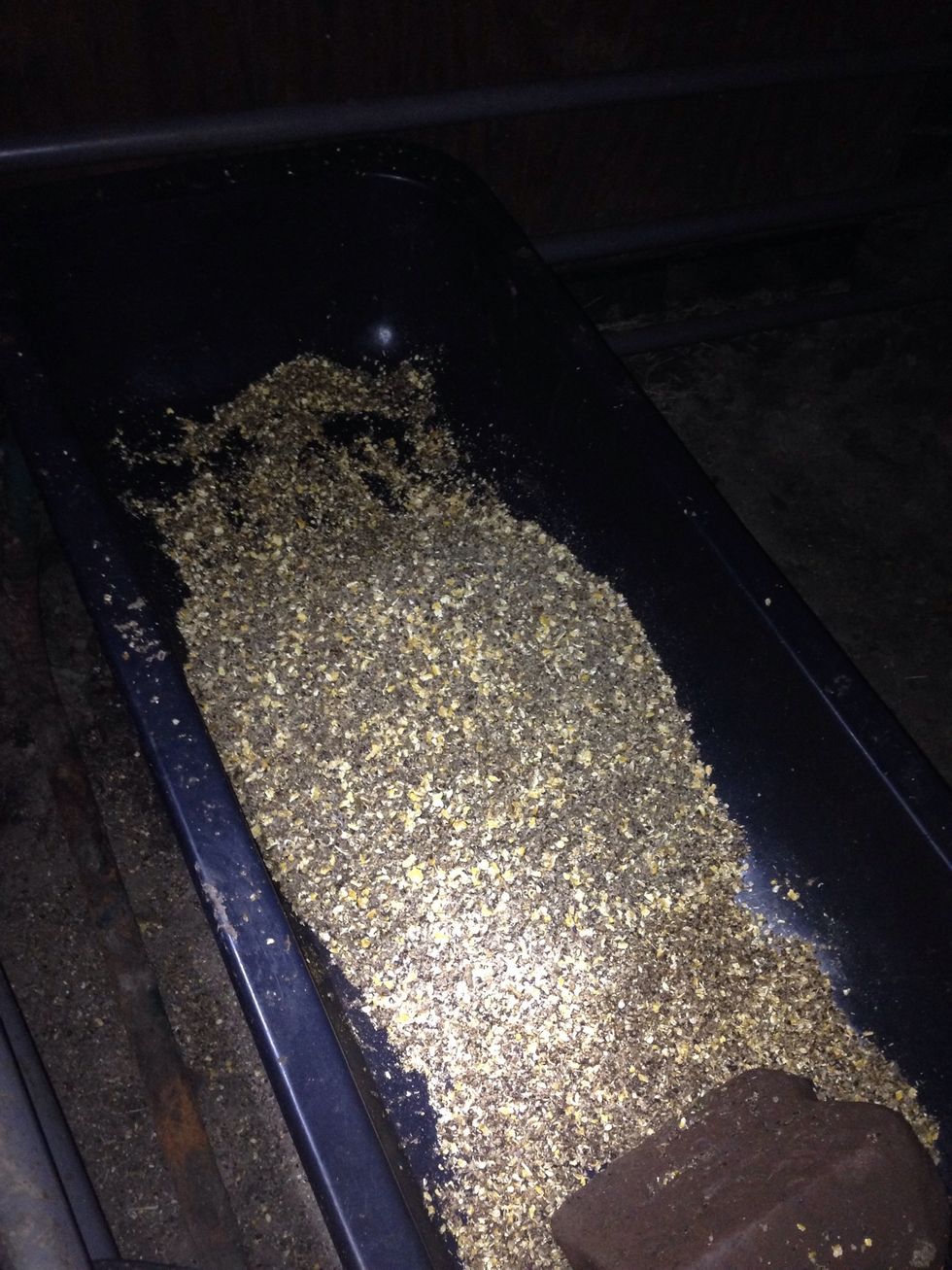 Step 8: Pour the mixed feed into the calf's feed trough.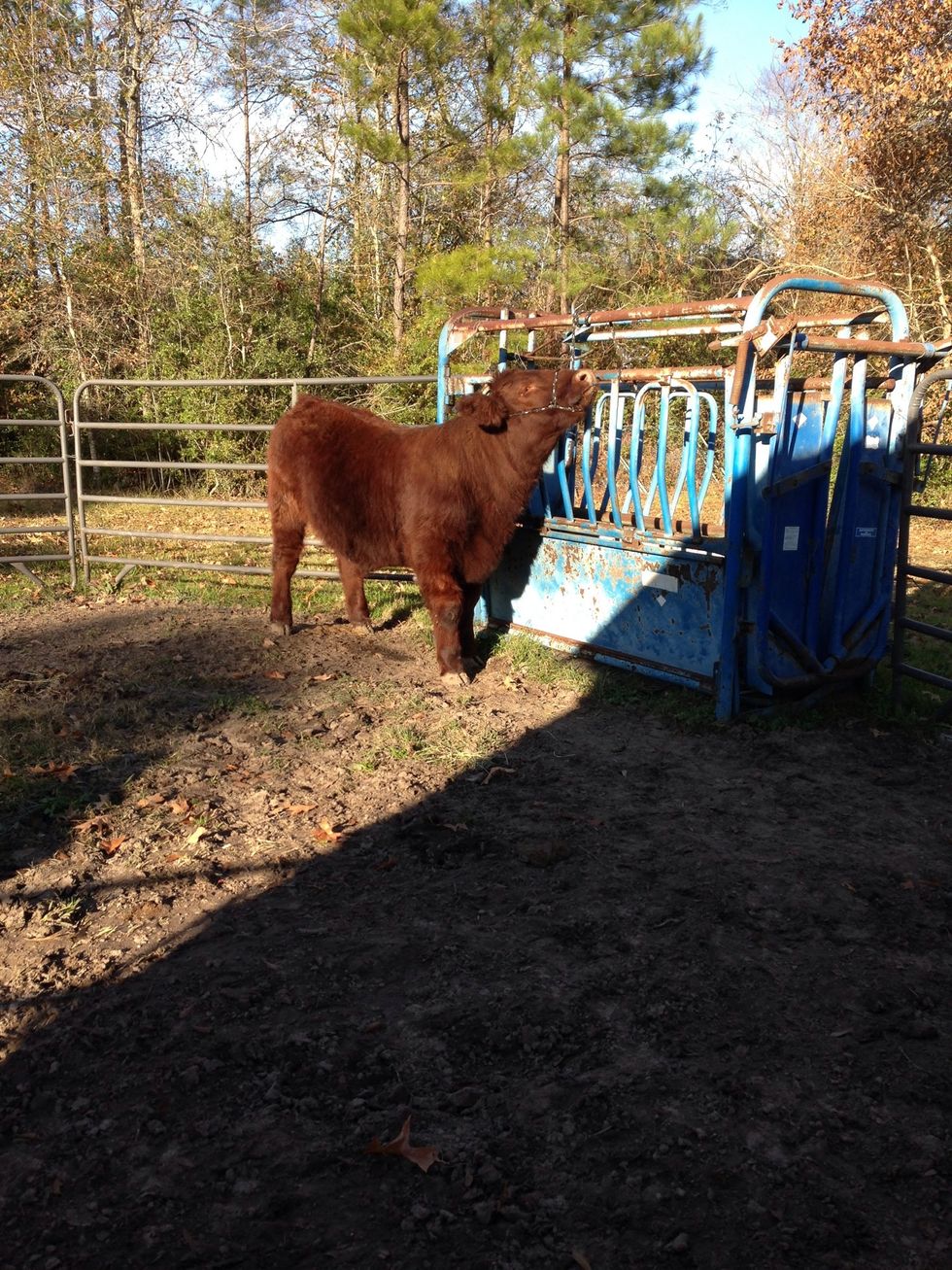 Step 9: watch the beast eat his food.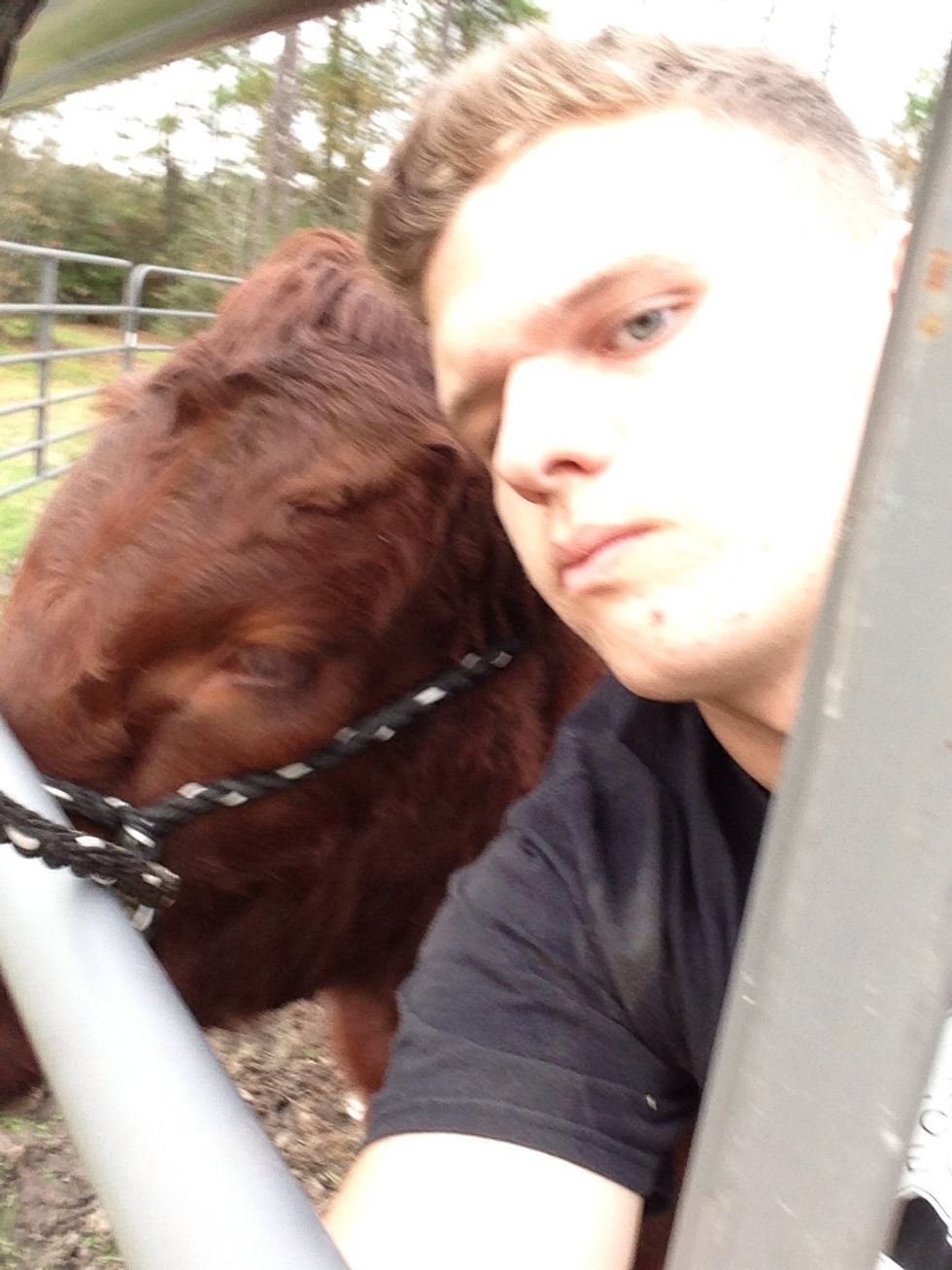 Step 10: take a stupid selfie.
Producer's Show Beef Finisher (feed)
Crimped Barley
Steam Flaked Corn
Beet Beet Pulp