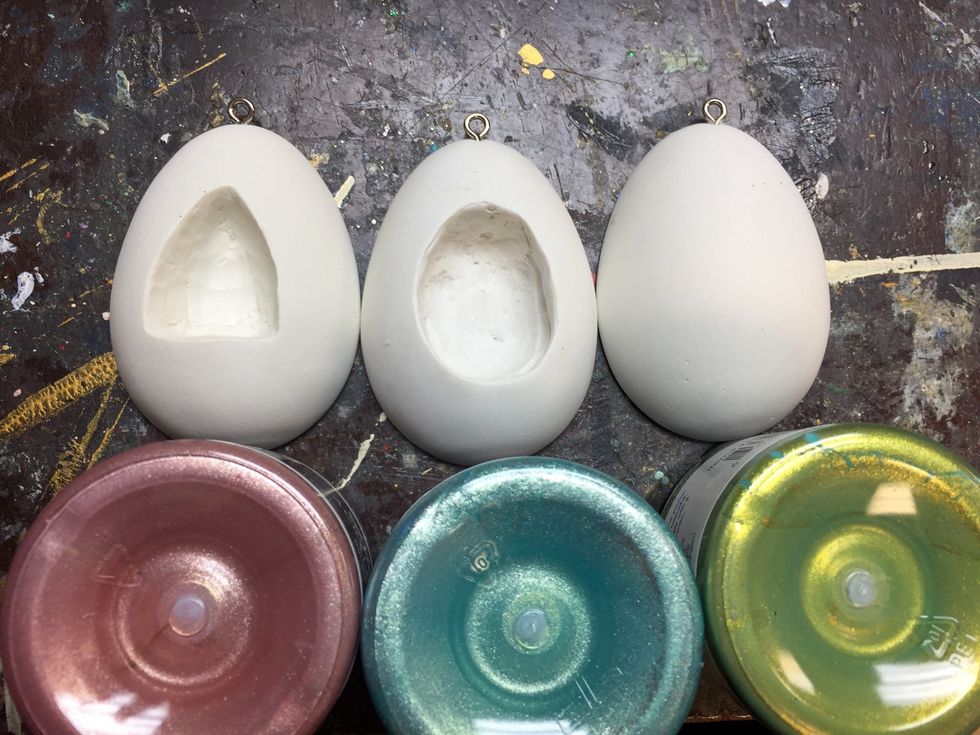 Decide on your favorite colors, I'm inspired by the classic Easter pastel palette !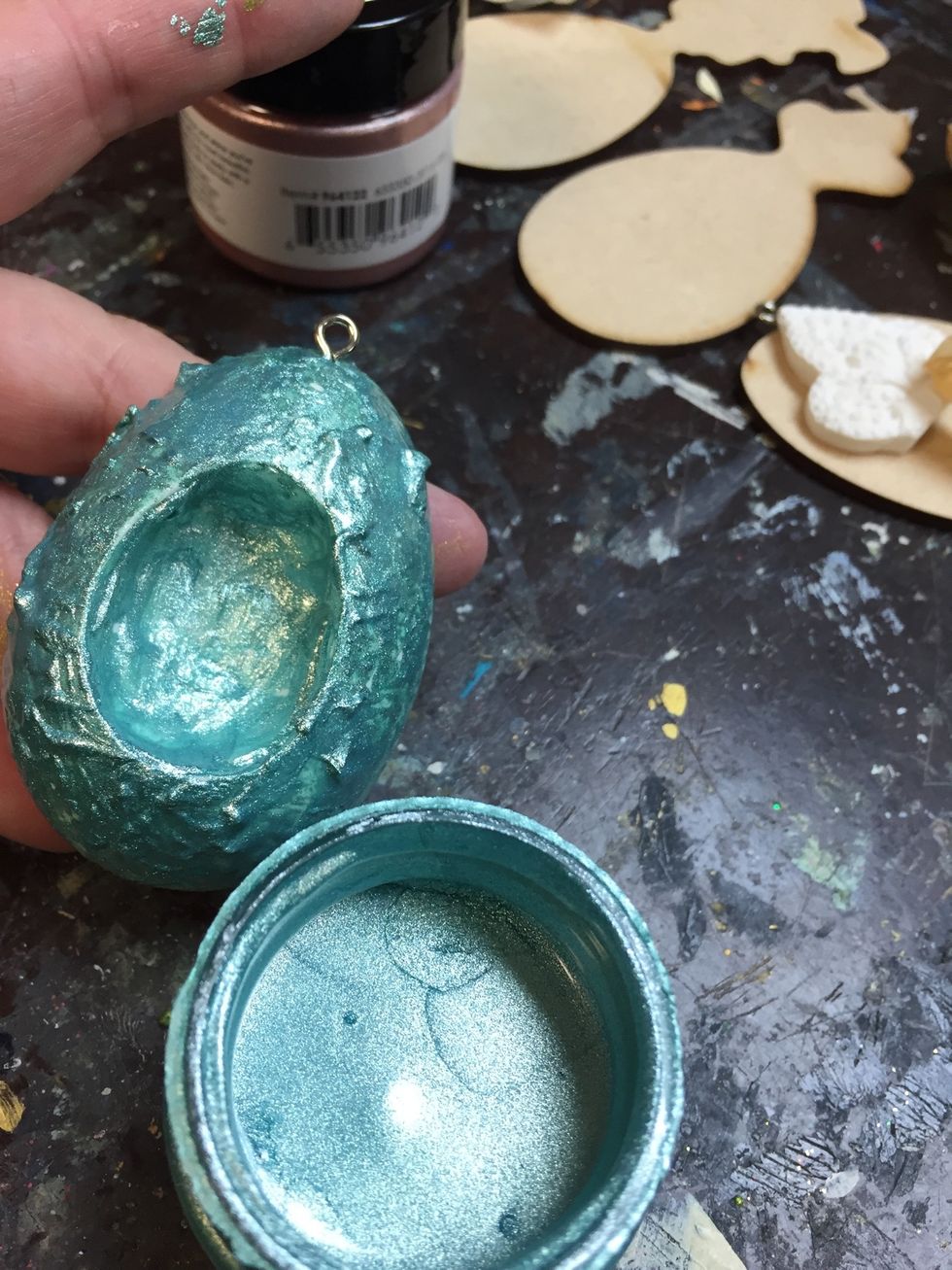 Apply a lumpy coat of paint, you want an exterior texture for the foil to adhere to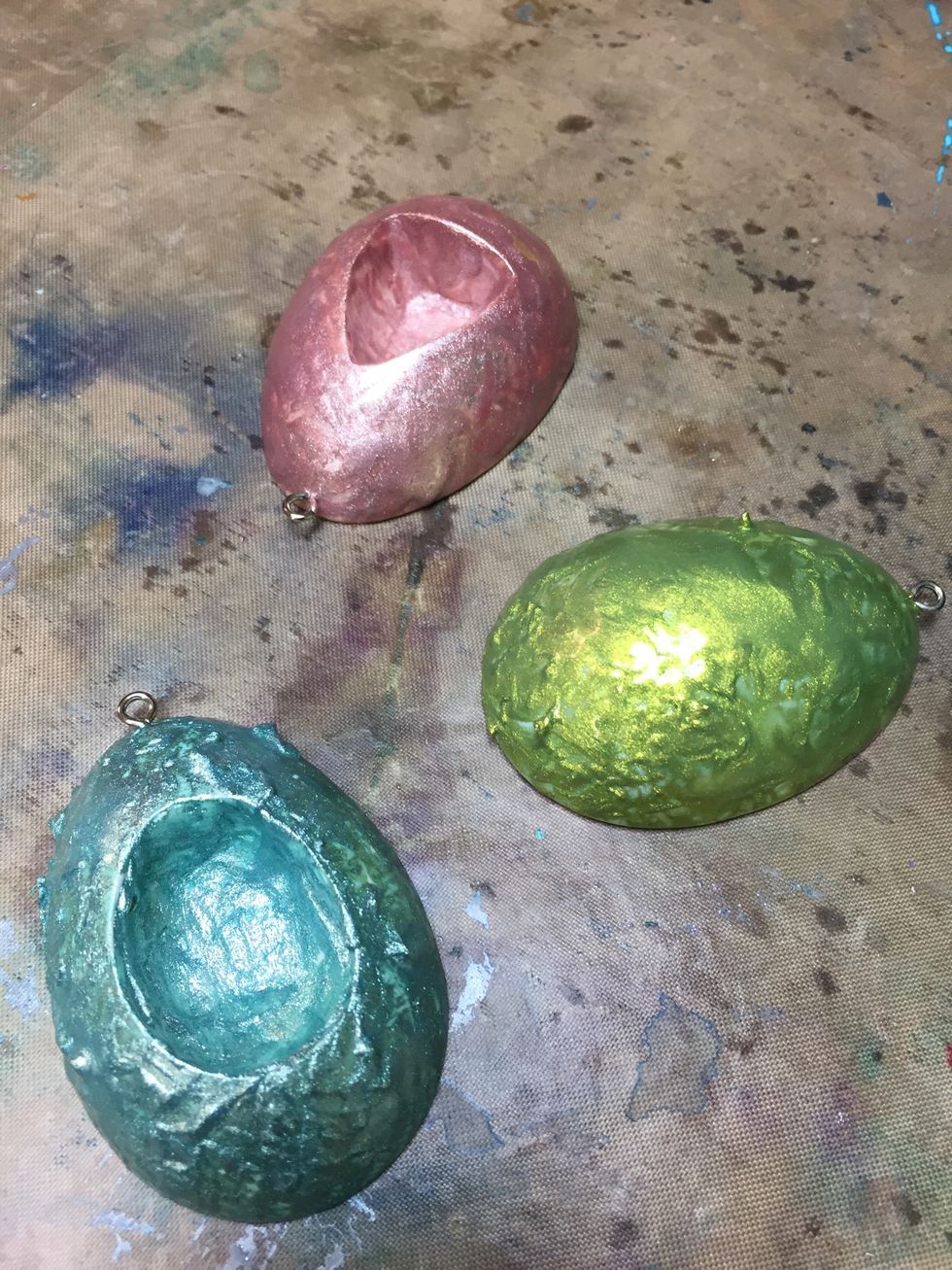 So pretty right!
With your paint dry start rubbing the foil directly over the raised areas you created on your paint coat. The same day you work it the sparks paint is sort of sticky so you don't need to add anything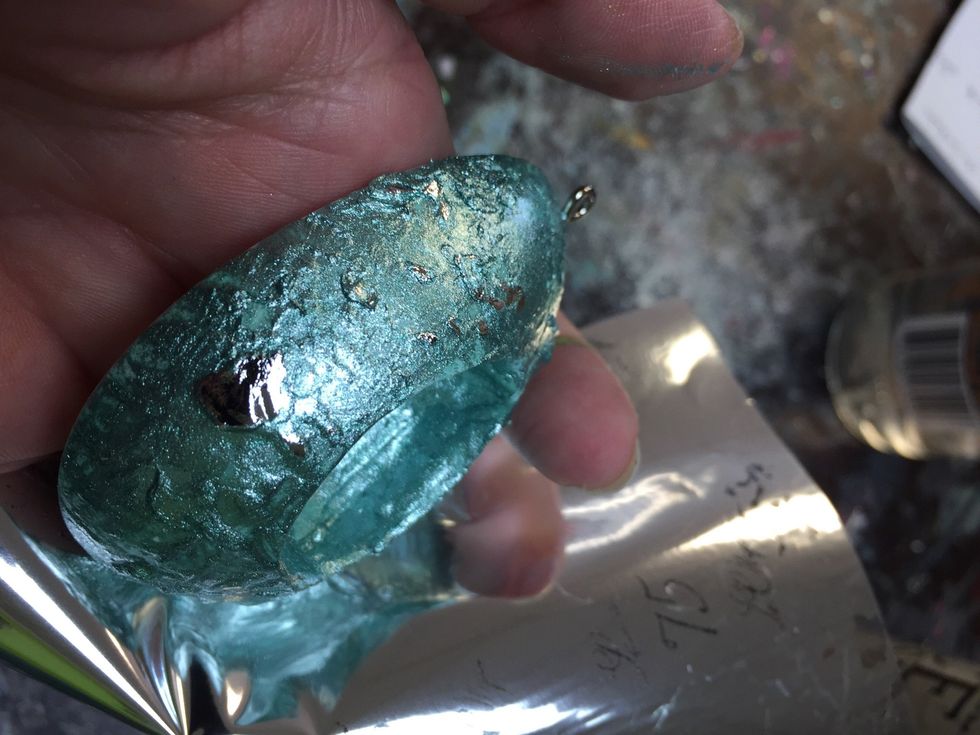 See how the mercury glass effect begins to take shape!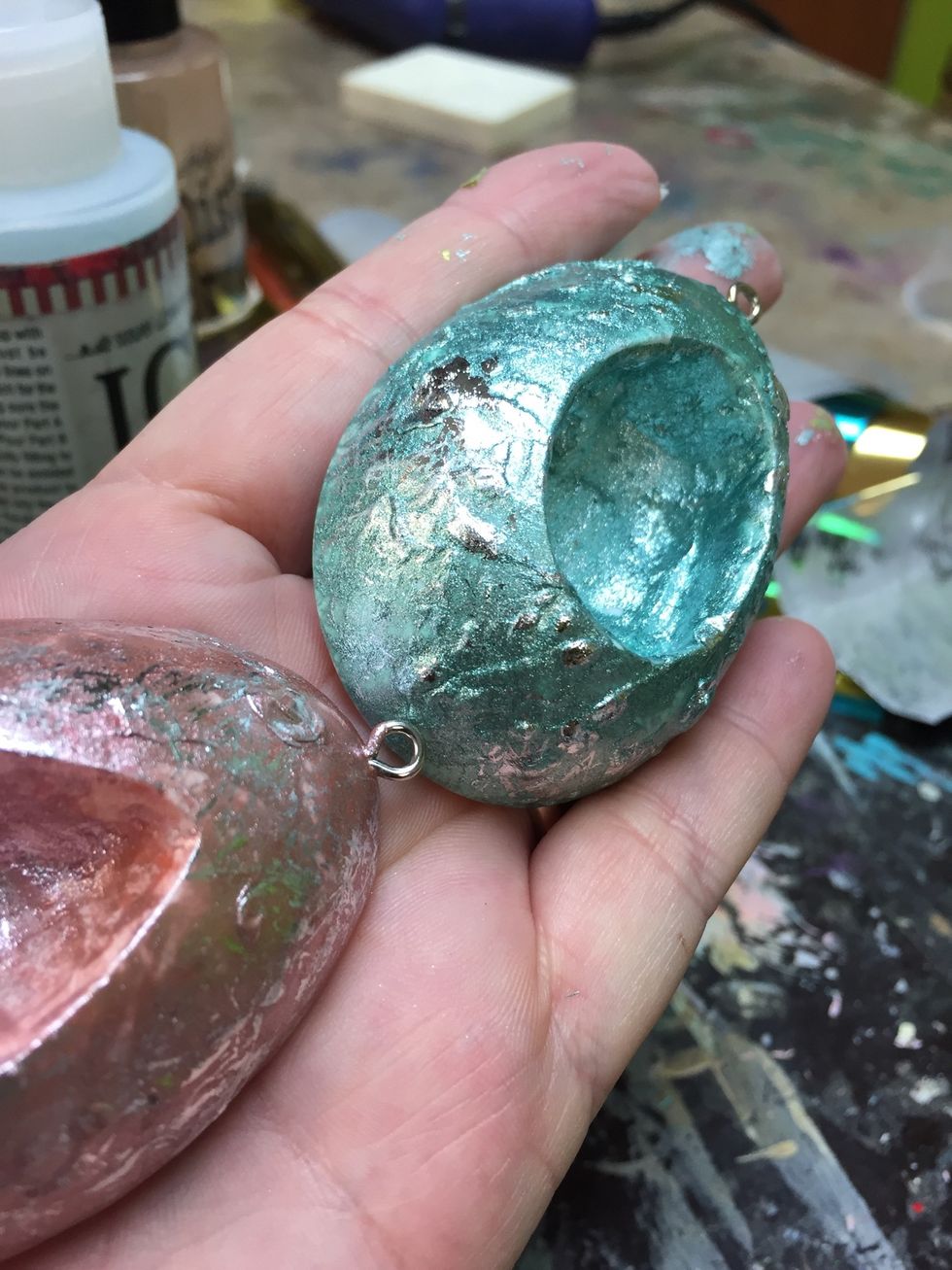 It works on every color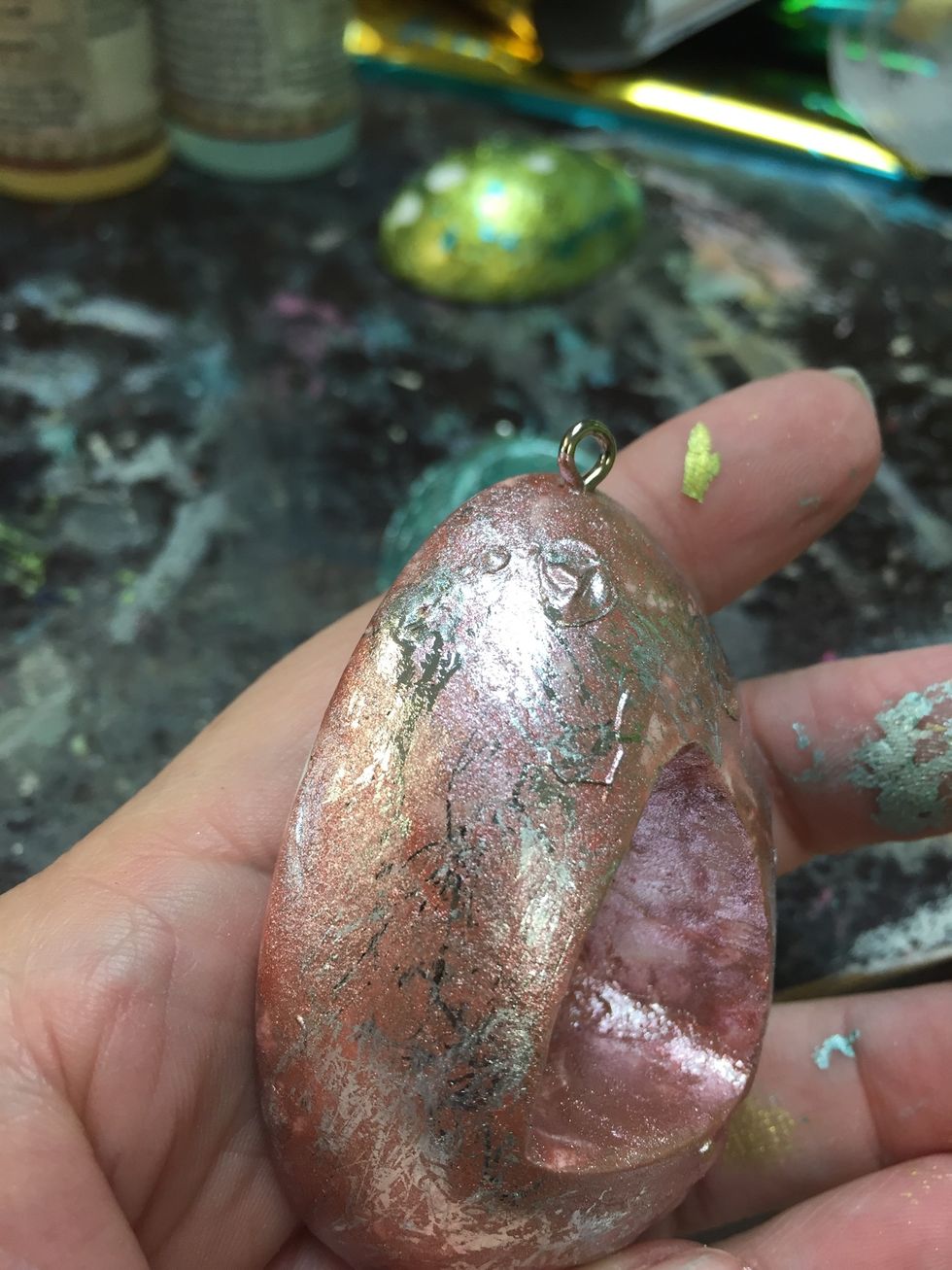 If you use mirror spray you need to add droplets of water to create the same effect as the textured paint has given me
Combo of turquoise and silver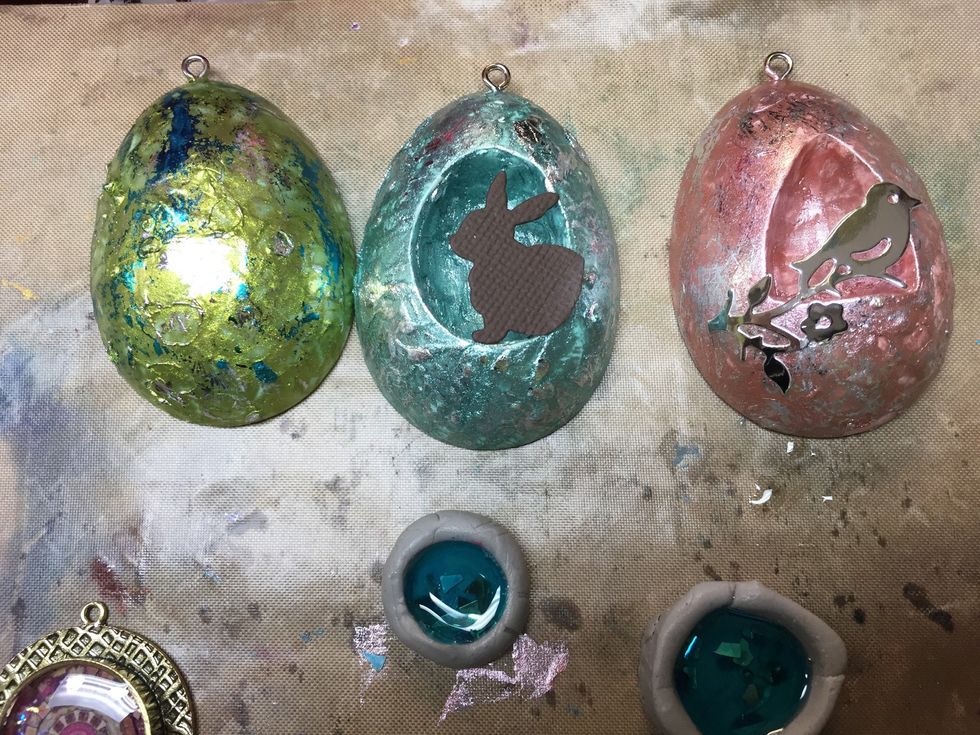 I wanted a chocolate bunny and I thought this would cover it, not!!! Time to sculpt!
Prepare your 2 part. Impone y and sculpt away!
Place it inside your cavity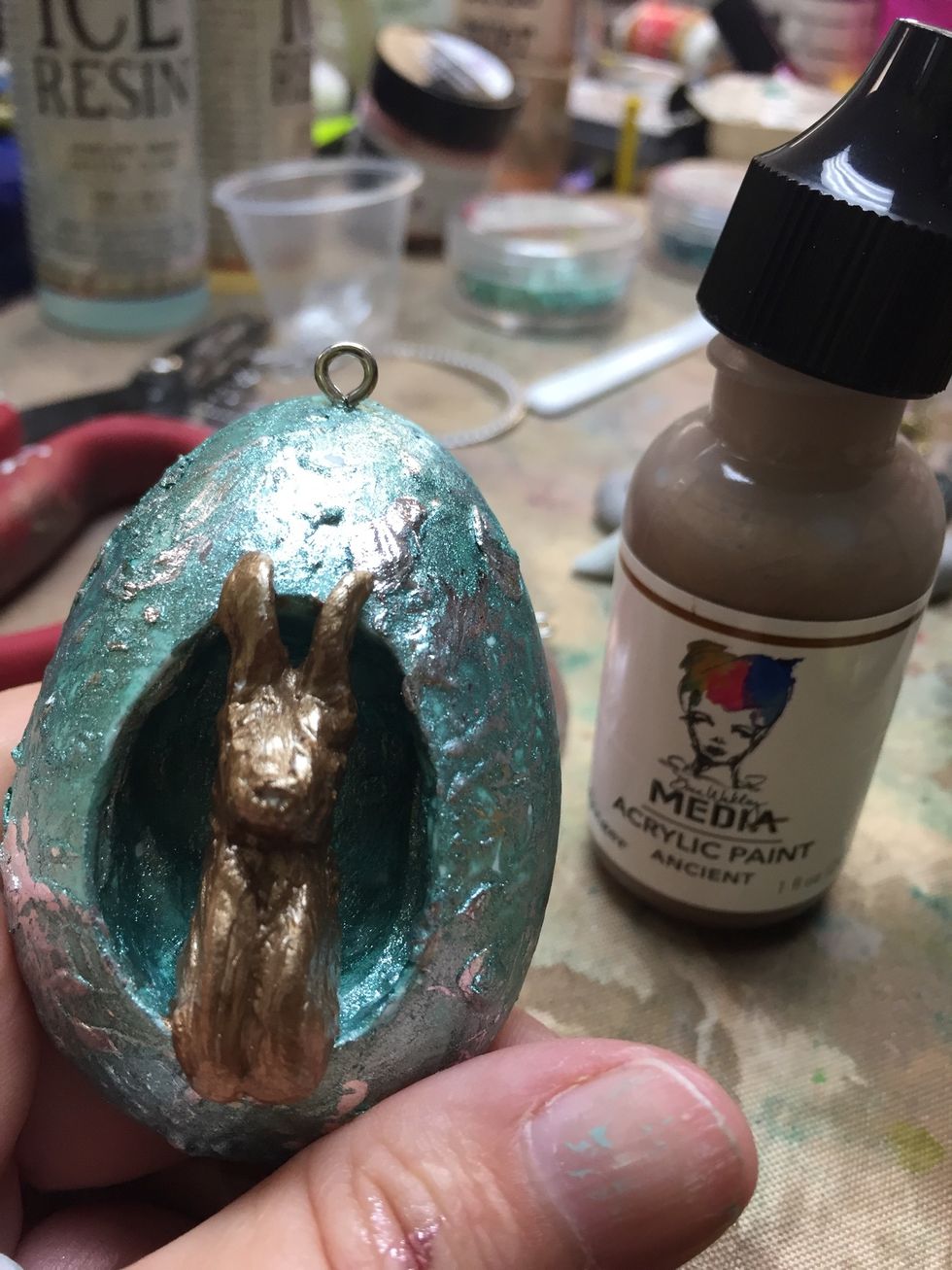 You can paint them right away before the sculpting medium sets, it's like a cute chocolate bunny wrapped in foil!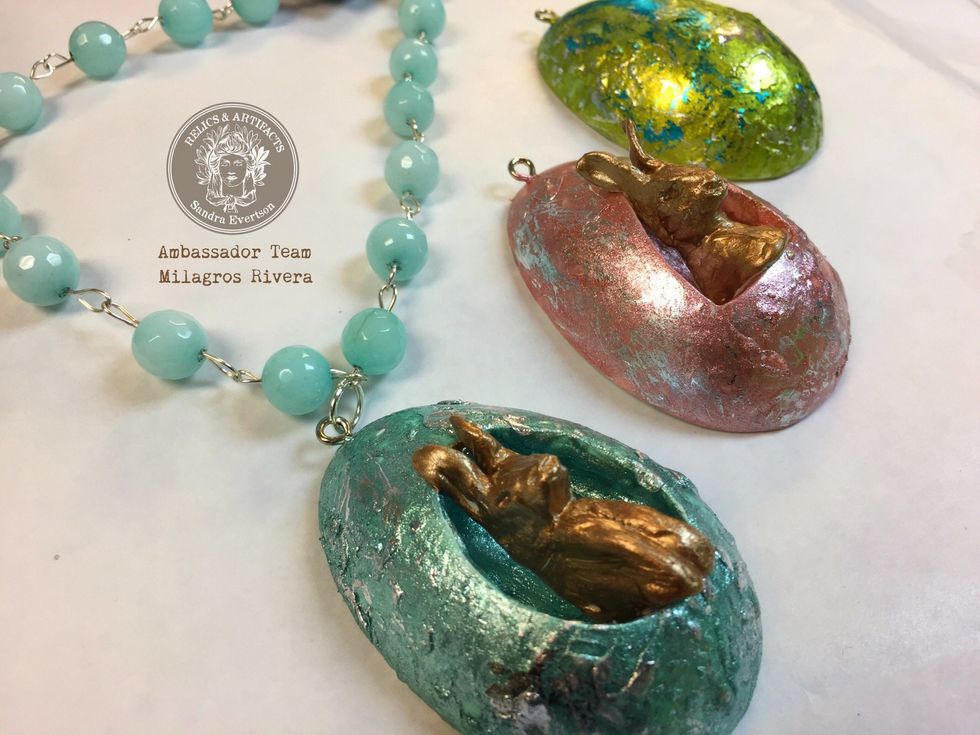 You can now use them as home decor or jewelry pendants! Want to read more? Come to the Muse www.sandraevertson.com
Relics and Artifacts Imperial Eggs
Finnabair Sparks paint
Deco foil in silver snd turquoise
Apoxie Sculpt
Dina Wakley paint in Ancient
Relics & Artifacts
RELICS & ARTIFACTS ® matte white resin craft blanks by designer Sandra Evertson for Prima Marketing Inc.