Gather your materials.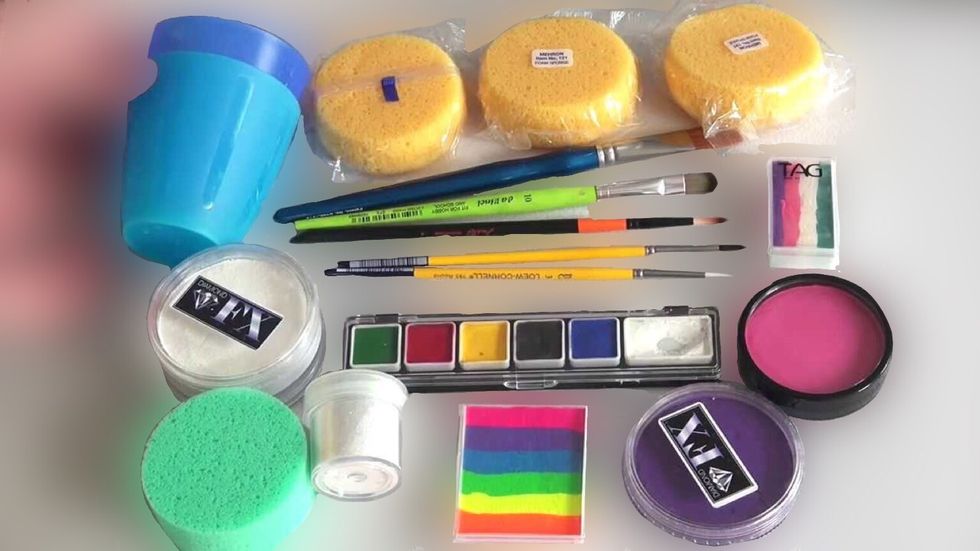 Before painting, make sure the person's face is freshly cleansed.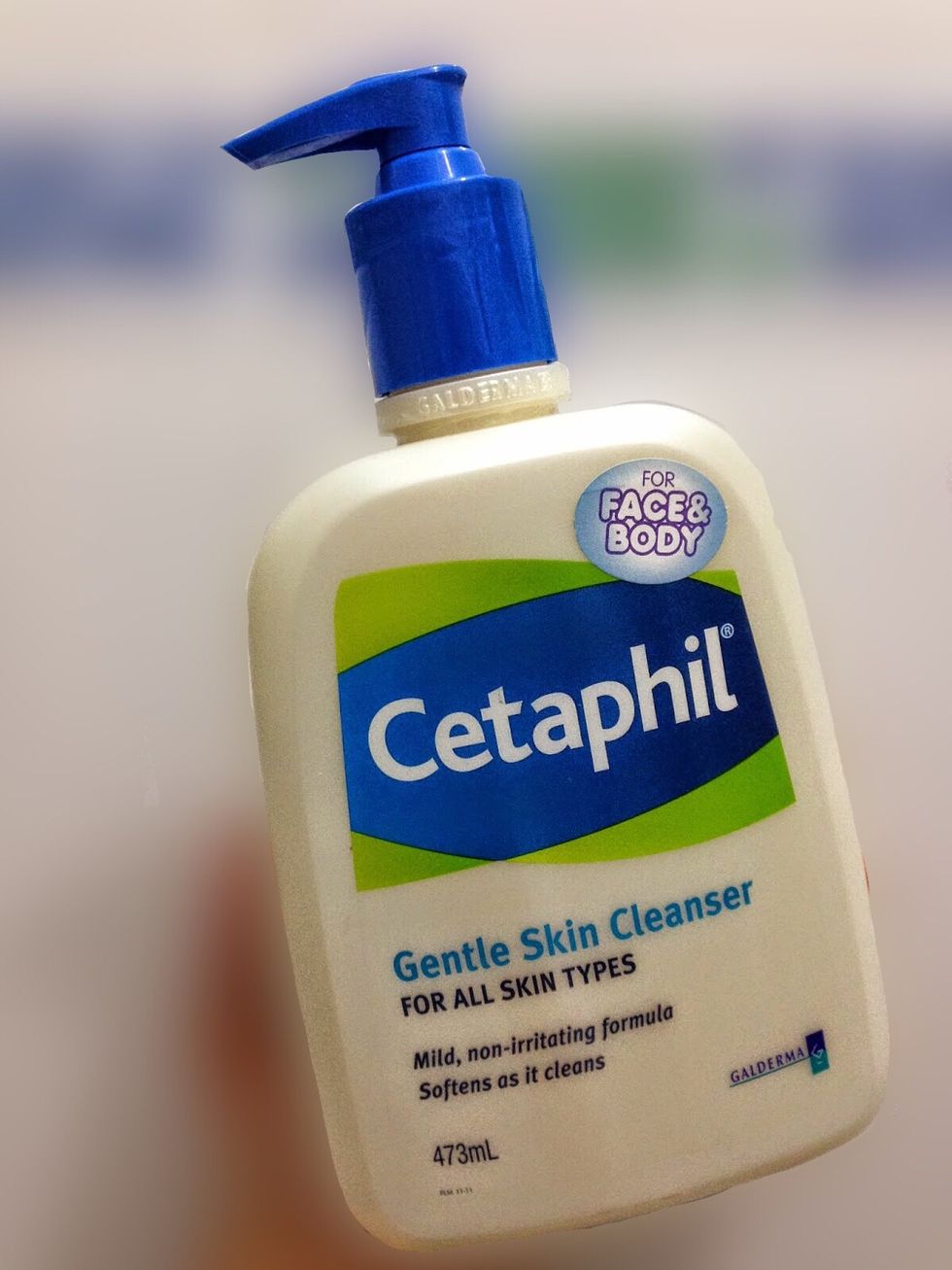 To begin, paint two white, sloped scalene triangles around each eye.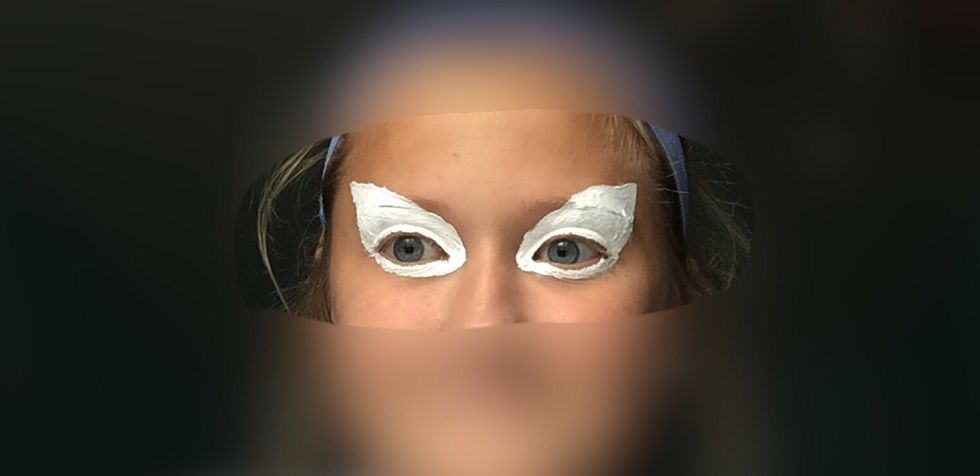 Next, paint orange on the forehead and cheeks of the person to replicate a tiger's fur. The edges should be rugged and have a hair-like appearance.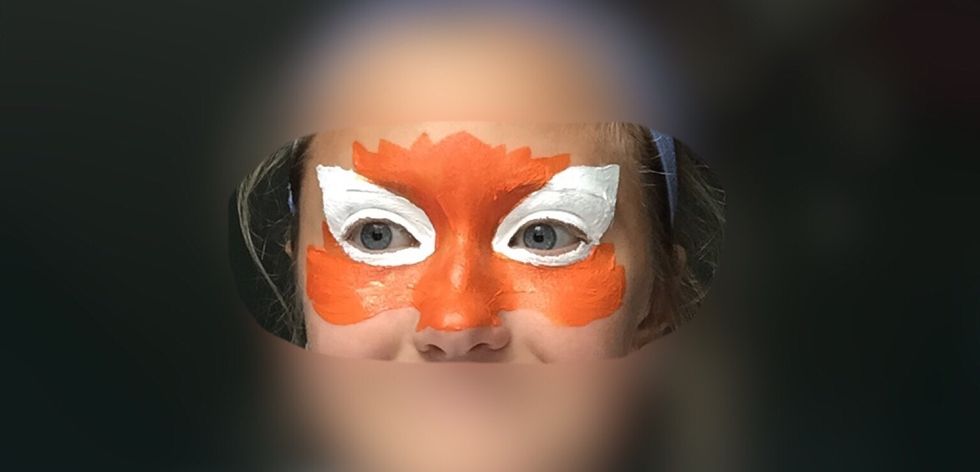 Proceed to stifle yellow-orange paint on the highlights of the person's face.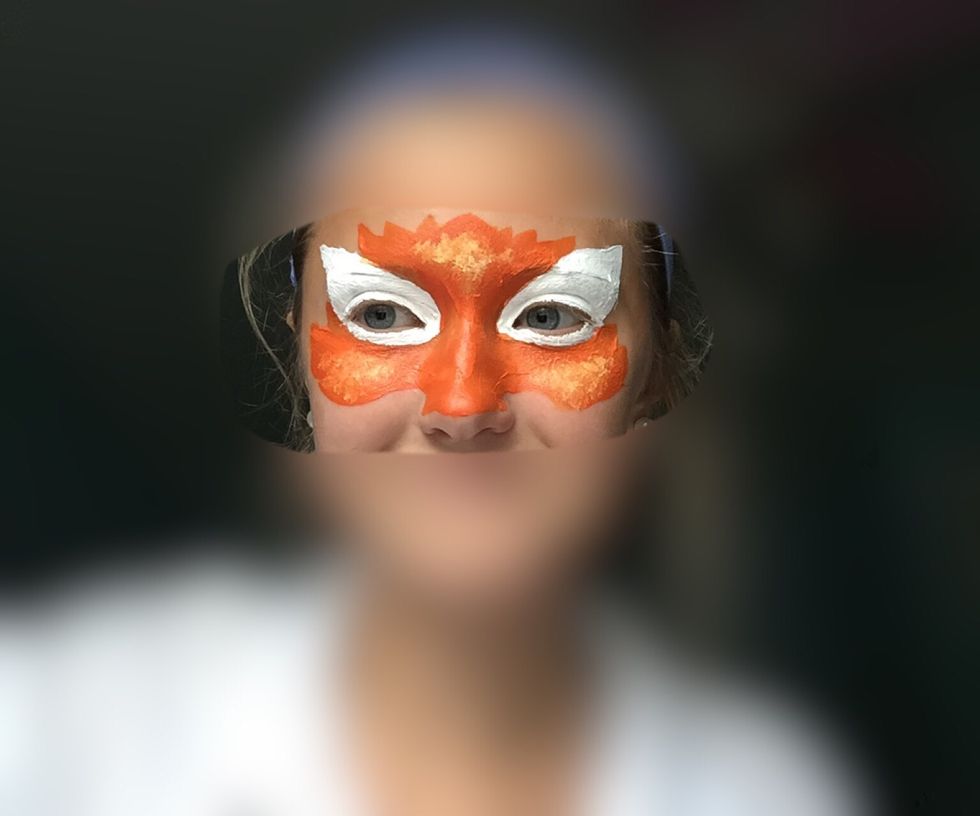 Then, paint black stripes overtop these highlights. To finish, in a thin black line, outline all of the white paint and add a black heart for a nose.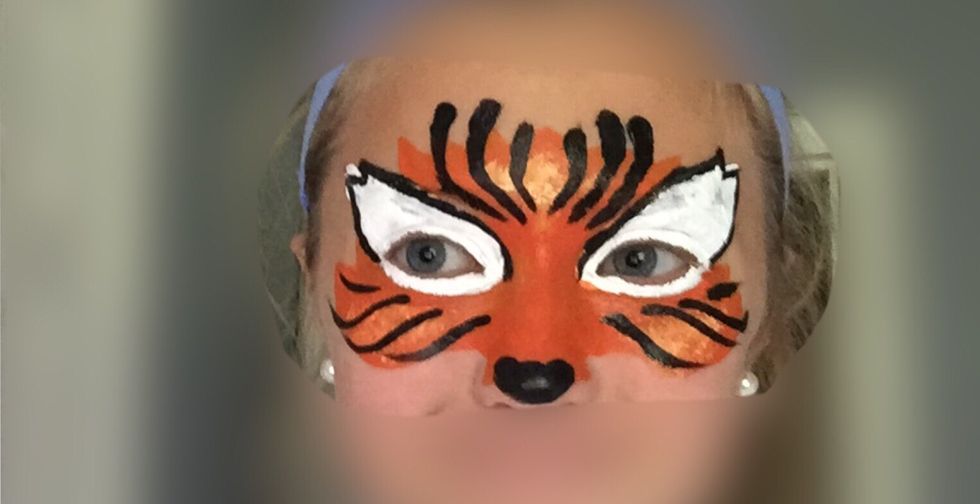 To begin the butterfly, paint two pink, pointed circles around the person's eyes. Next, paint two blue teardrop shapes on the person's cheeks.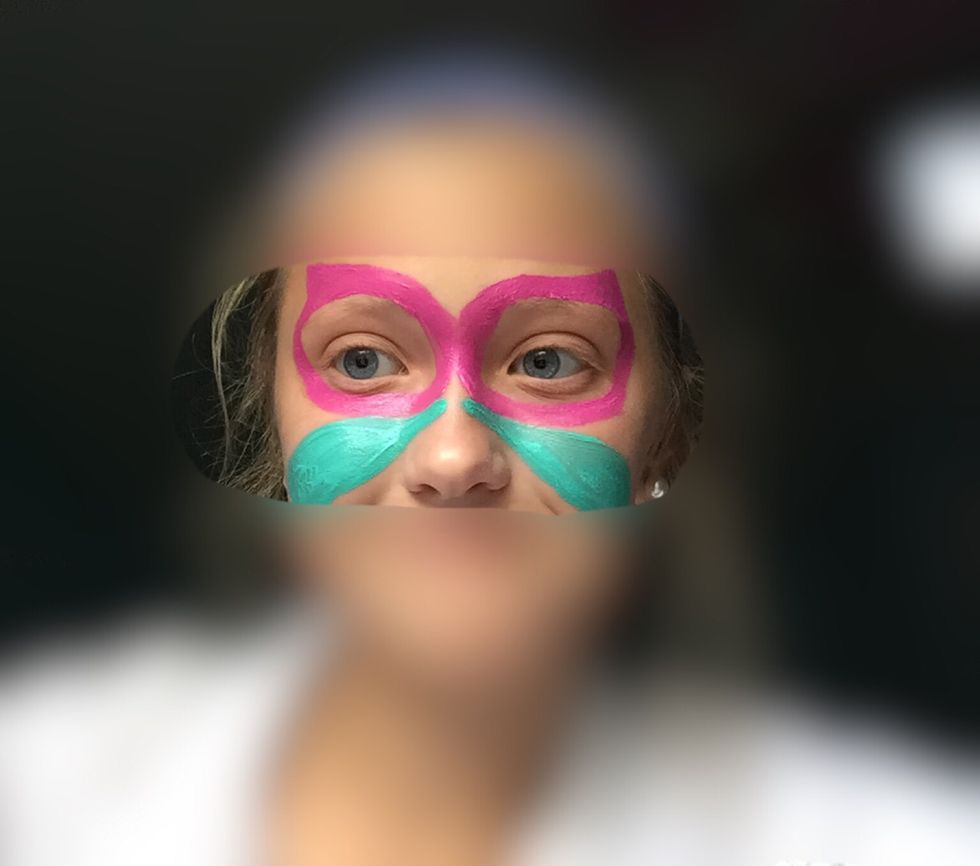 Next, paint two fuchsia swirls on both sides of the person's cheeks.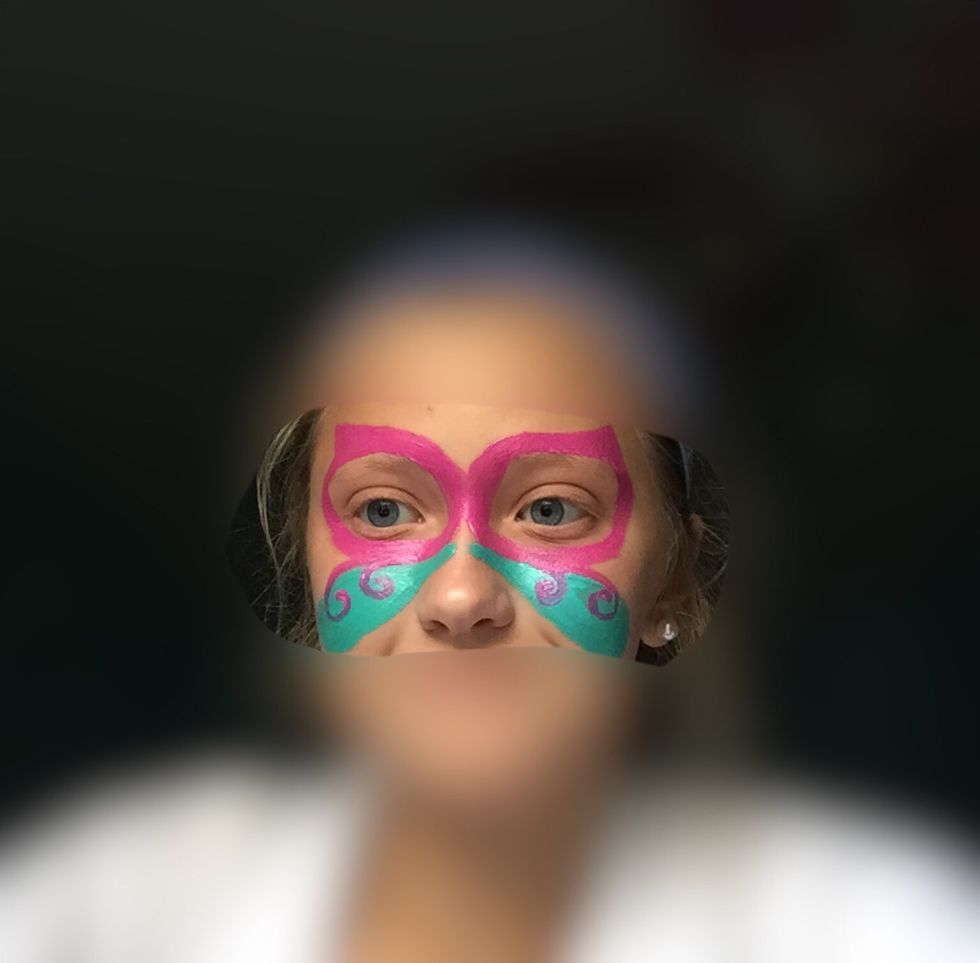 Then, paint a white body on the butterfly with a black diamond shape on the end of it. Proceed to paint white dots along each side of the upper wings.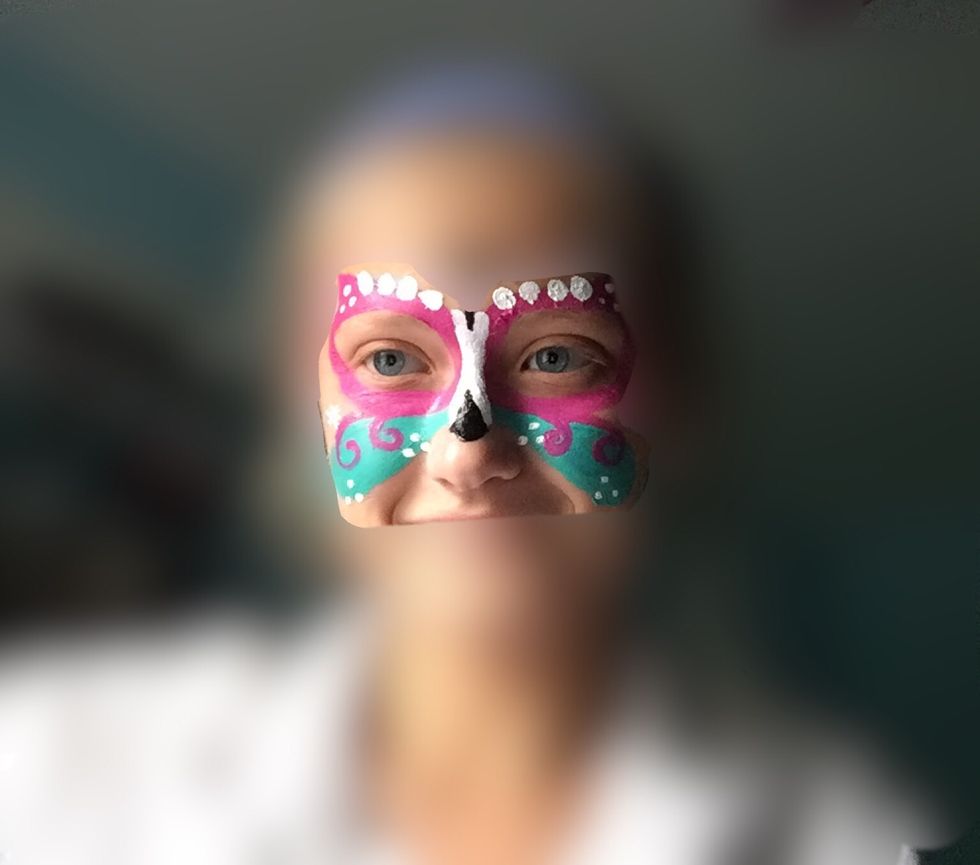 To finish, paint small white stars all over the person's face and paint two black antennas.
Cosmetic Grade Paint
Paintbrushes: Round and Flat
Makeup Sponges
Polyester Glitter
Face wash