Put your foundation on😎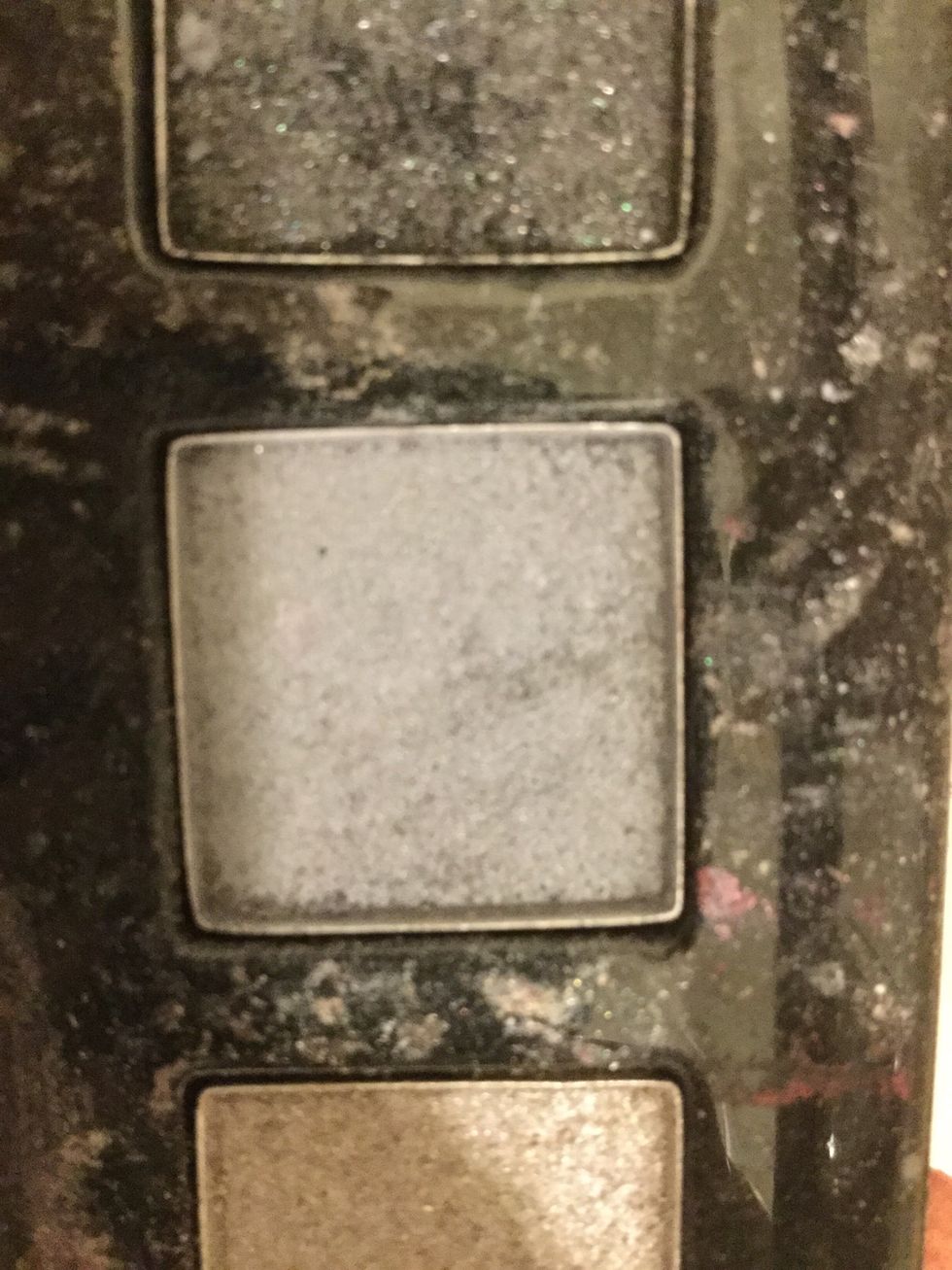 Put on some grey eye shadow.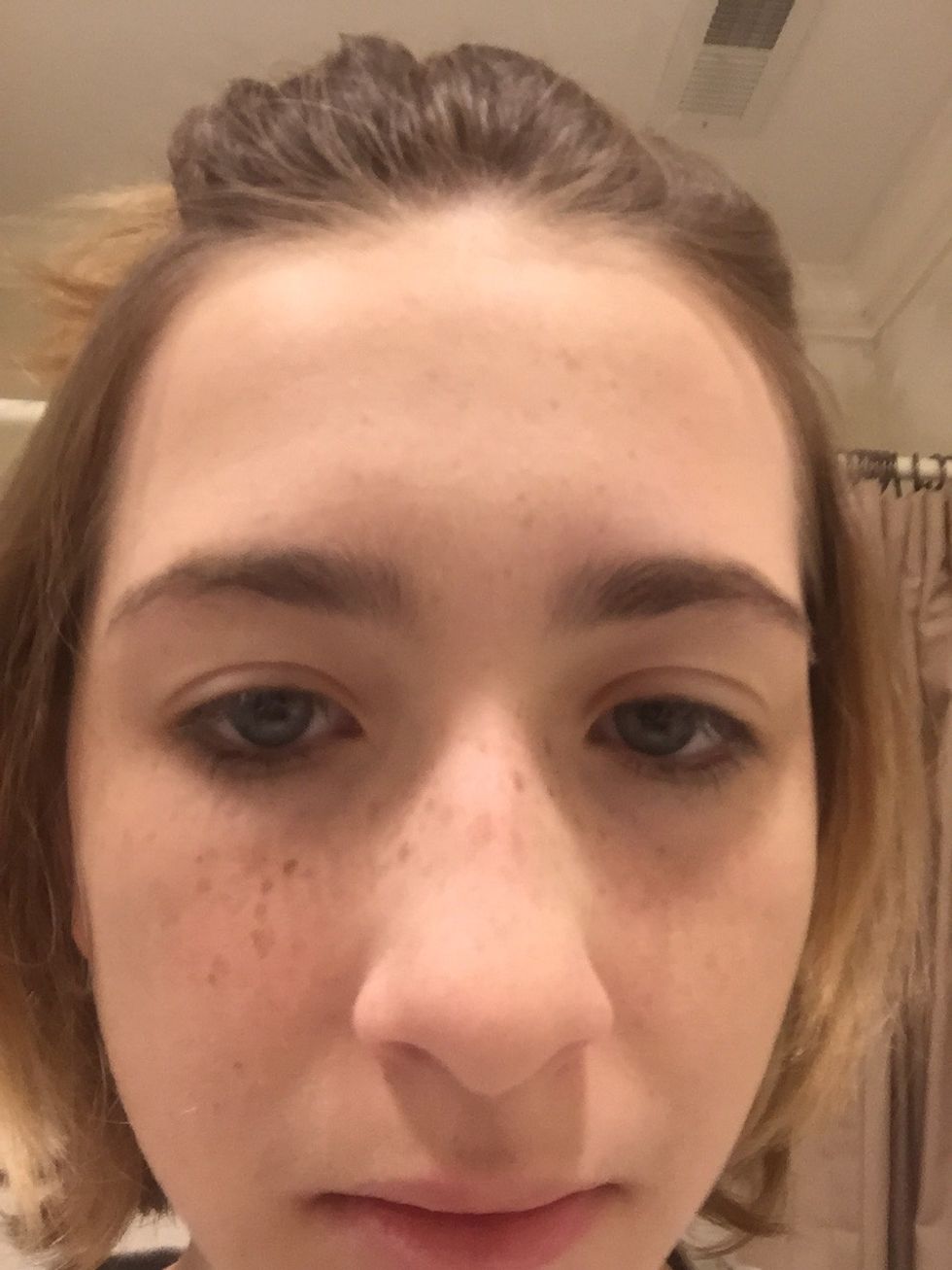 Put you eyeliner and mascara on ( optional )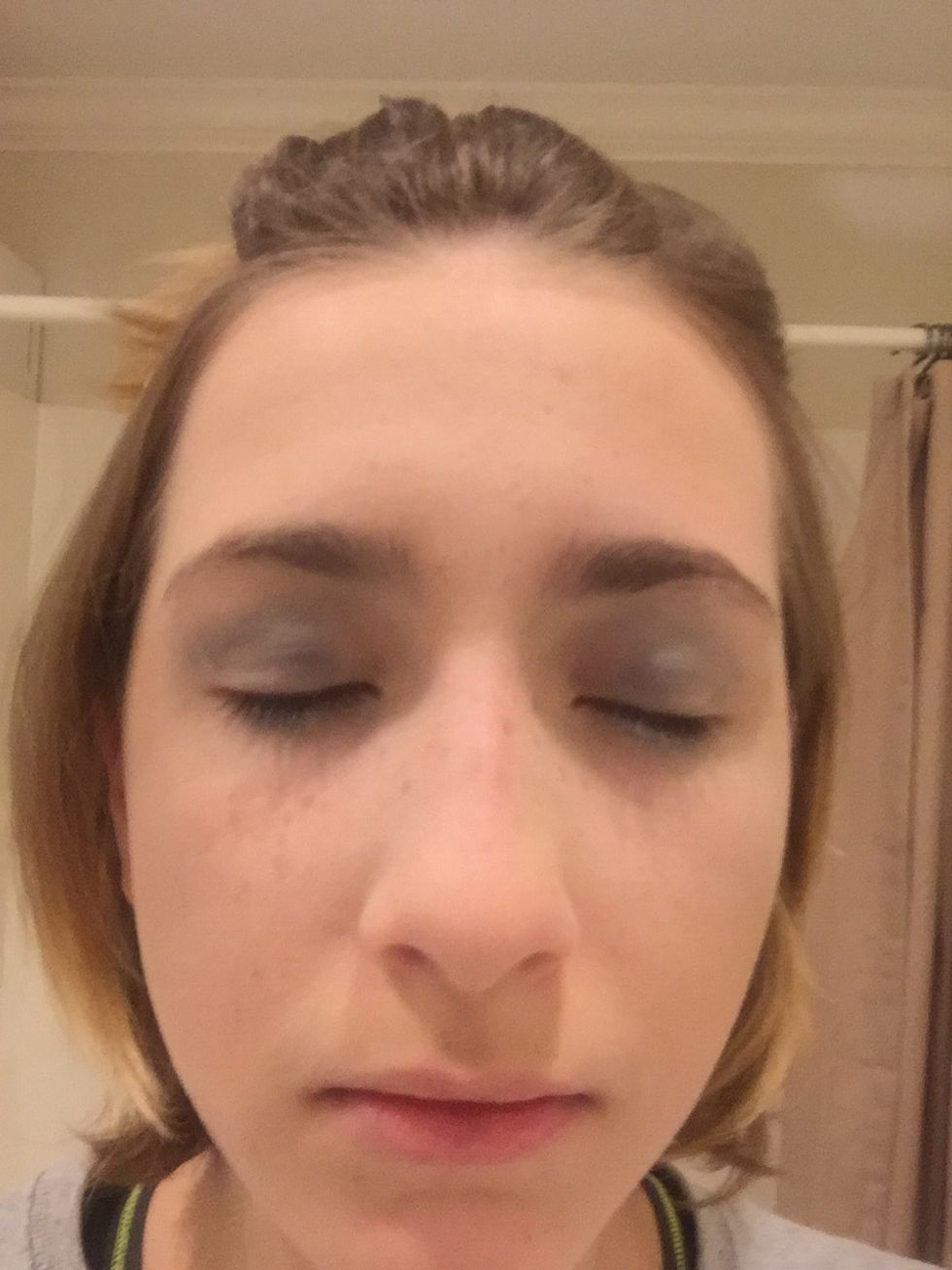 Here is the eye shadow.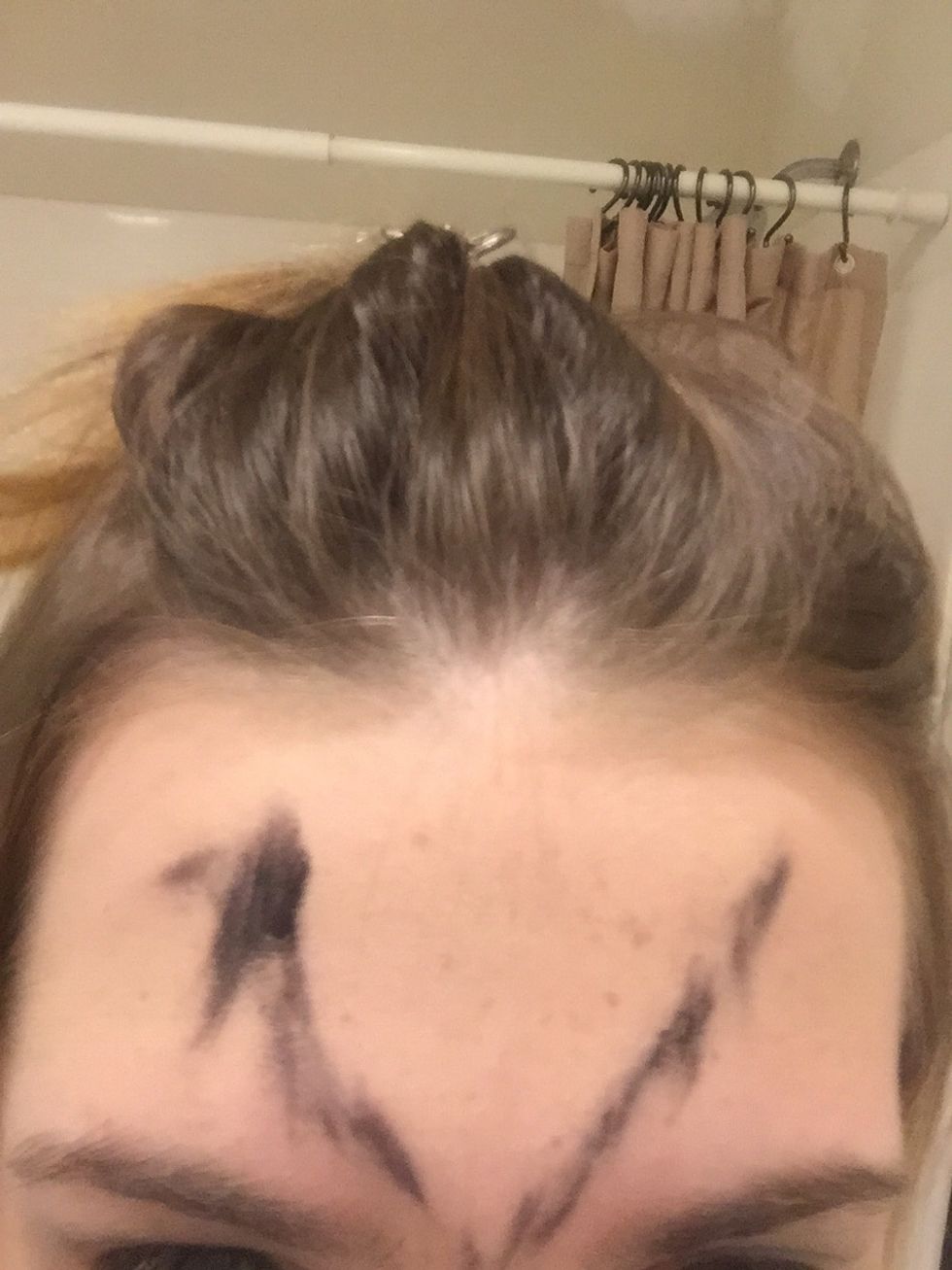 Sketch a triangle on your head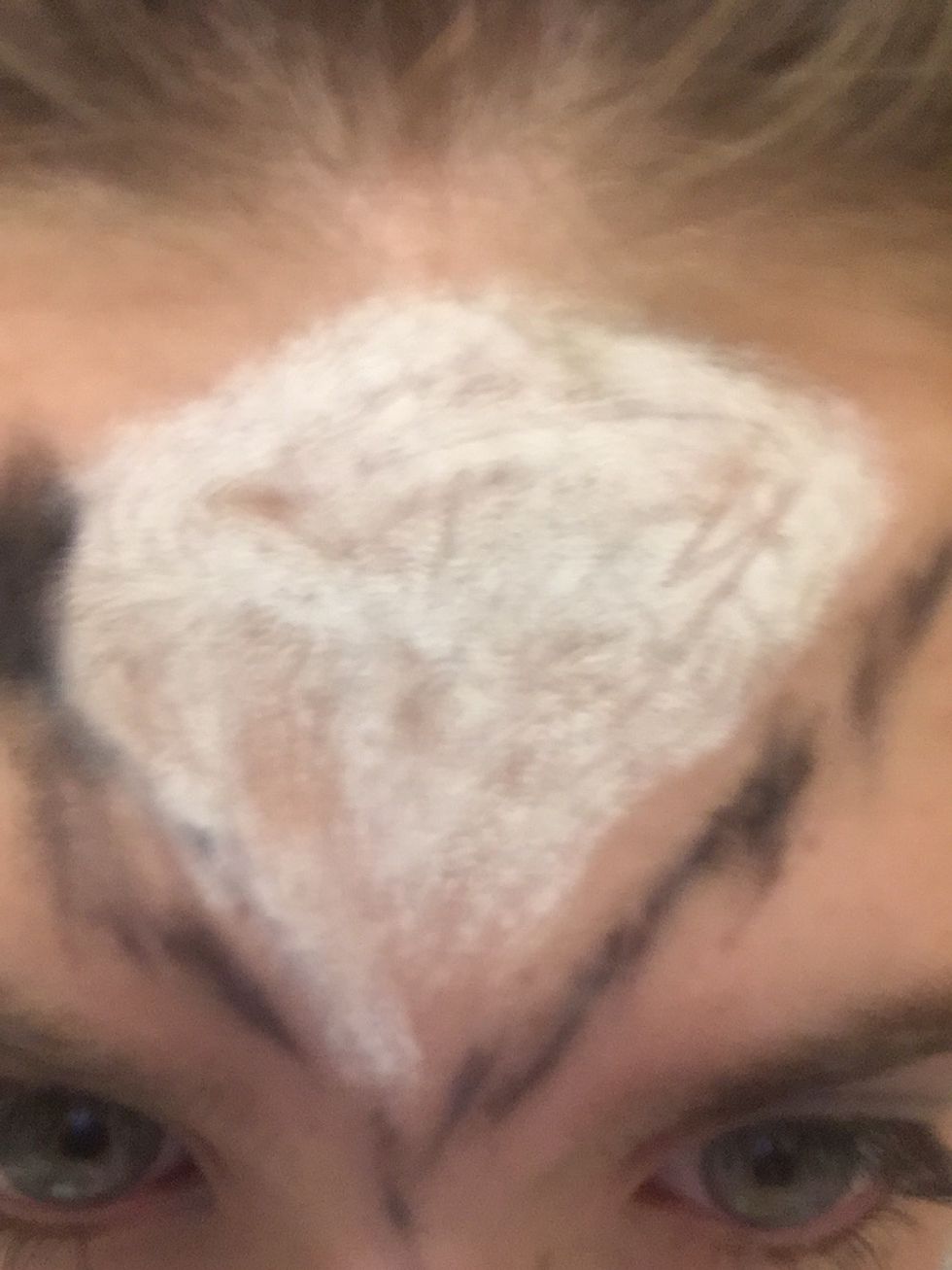 Put some white in it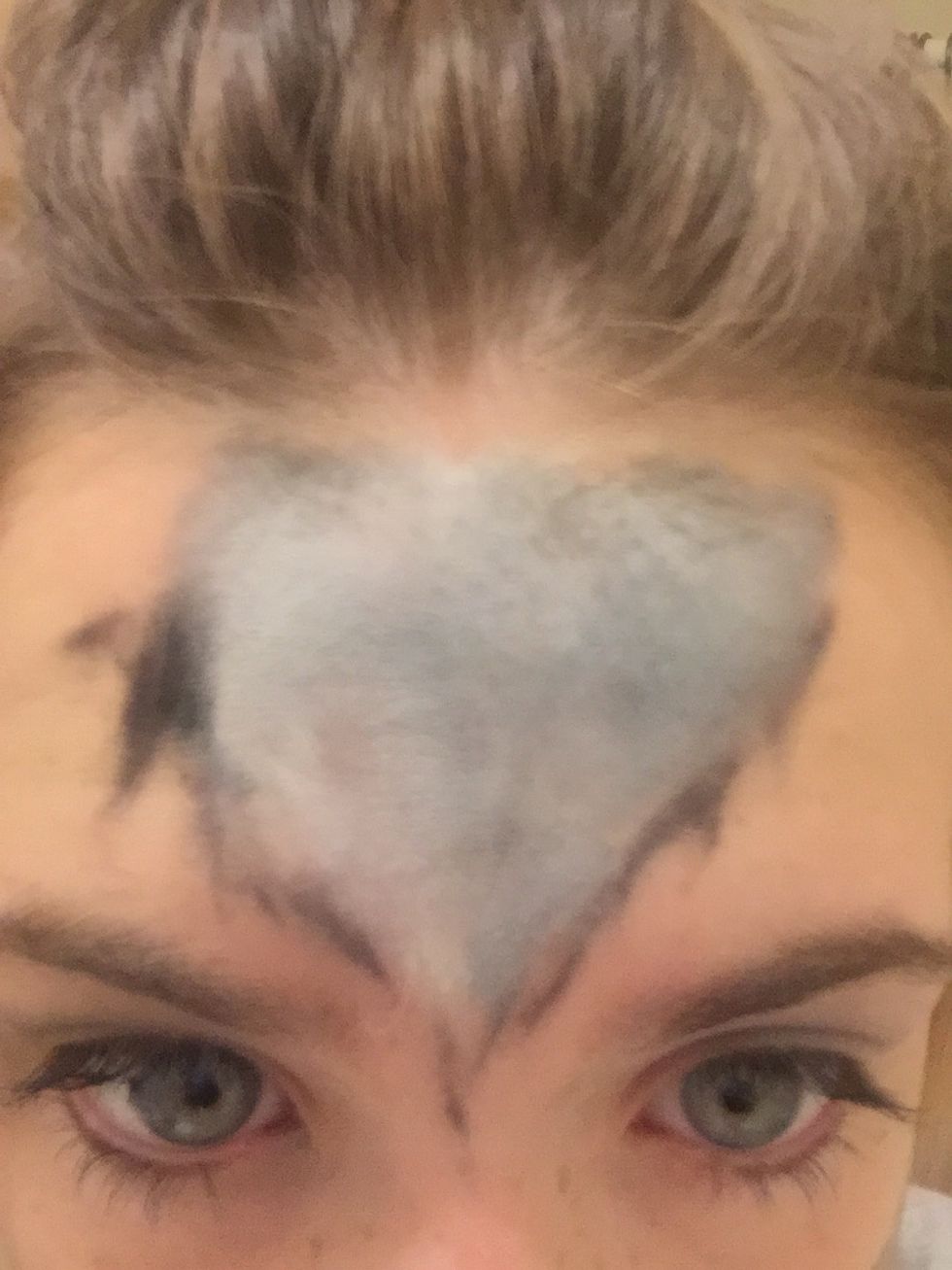 Put a bit of black on the white and rub together.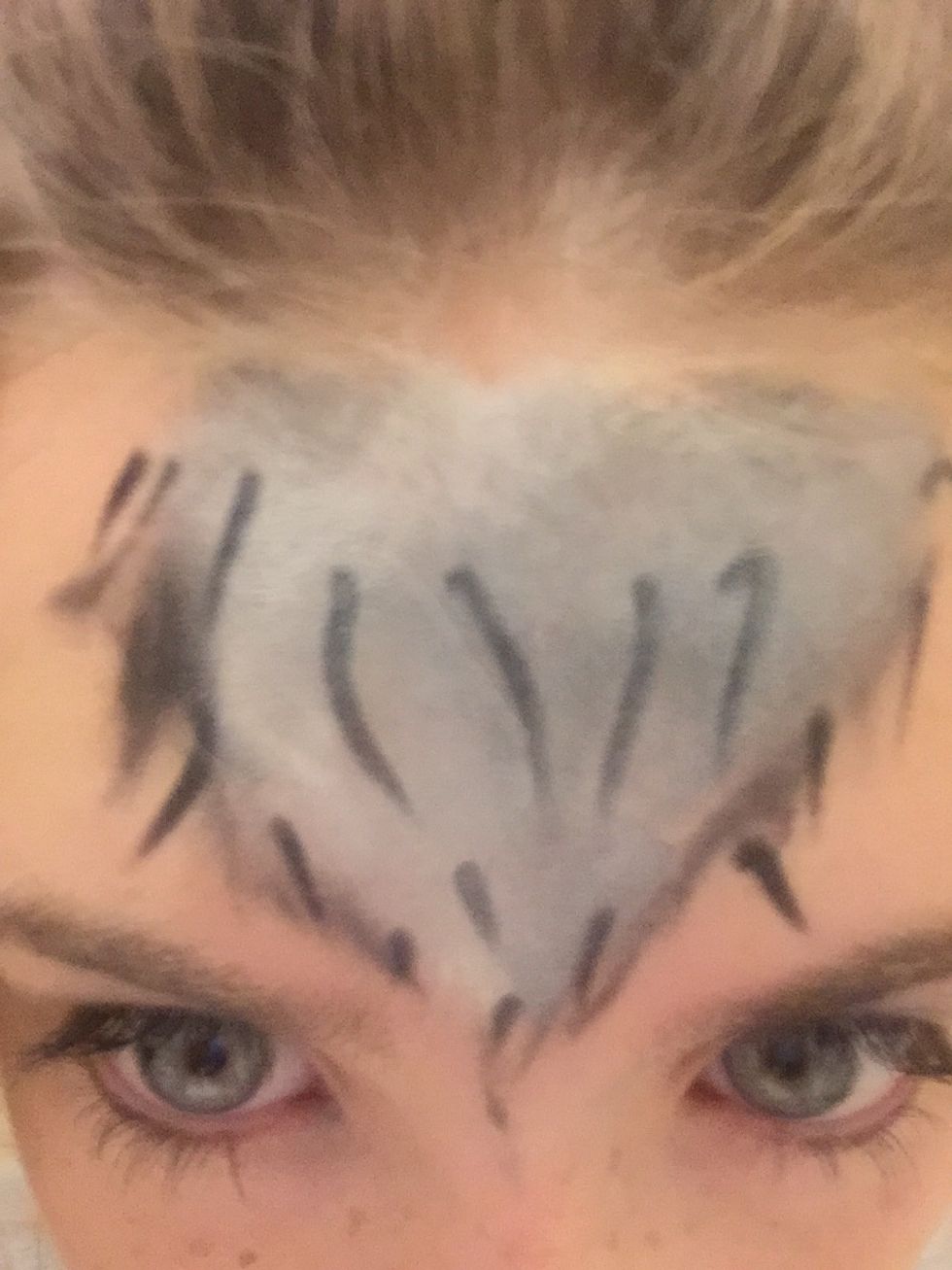 Put some black ''hair'' in the triangle.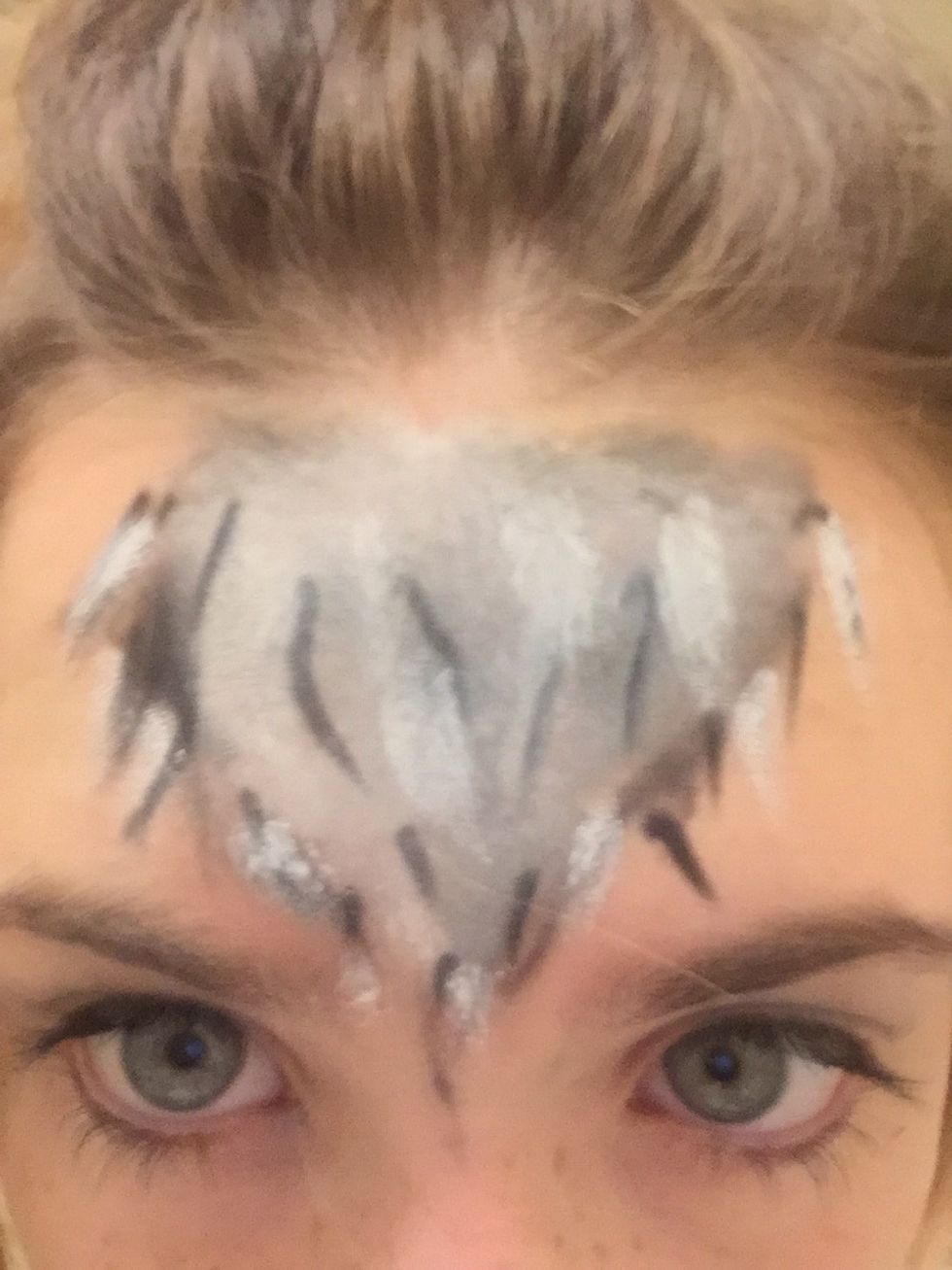 Put some white
Put some brown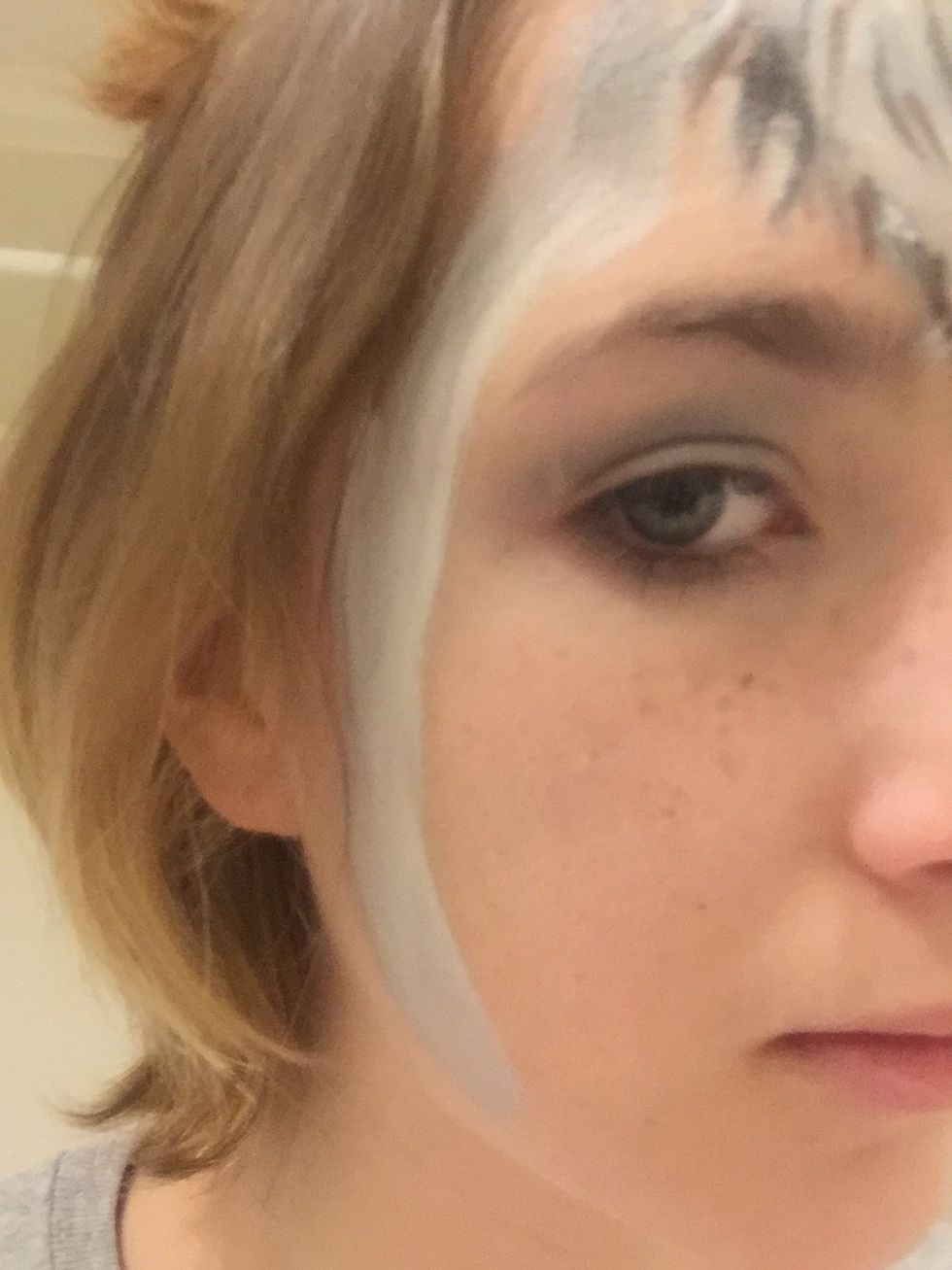 Put some gray face paint on from your temple to your chin, do this on both sides of your face.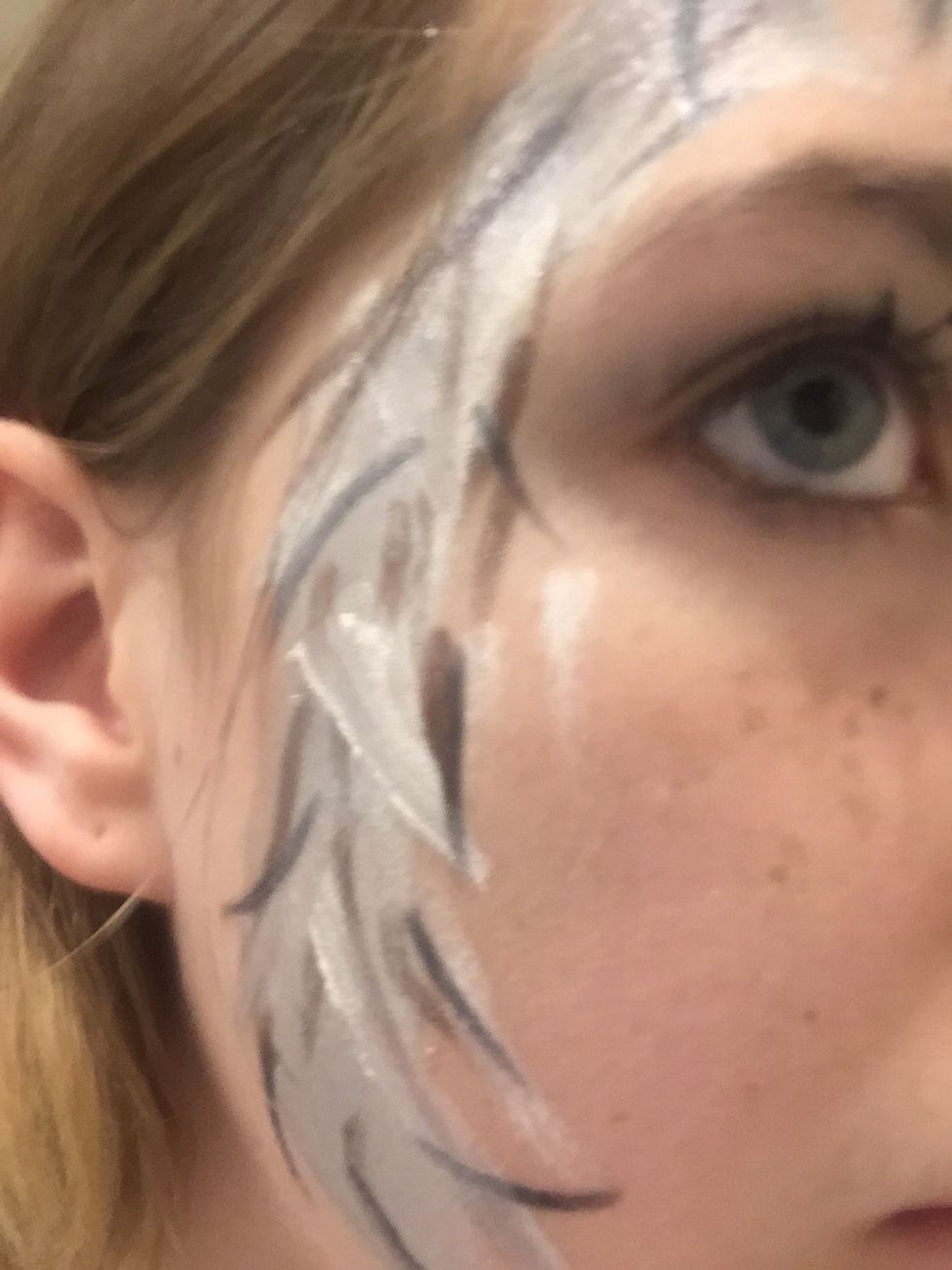 Put the same "hair" on there as the top triangle.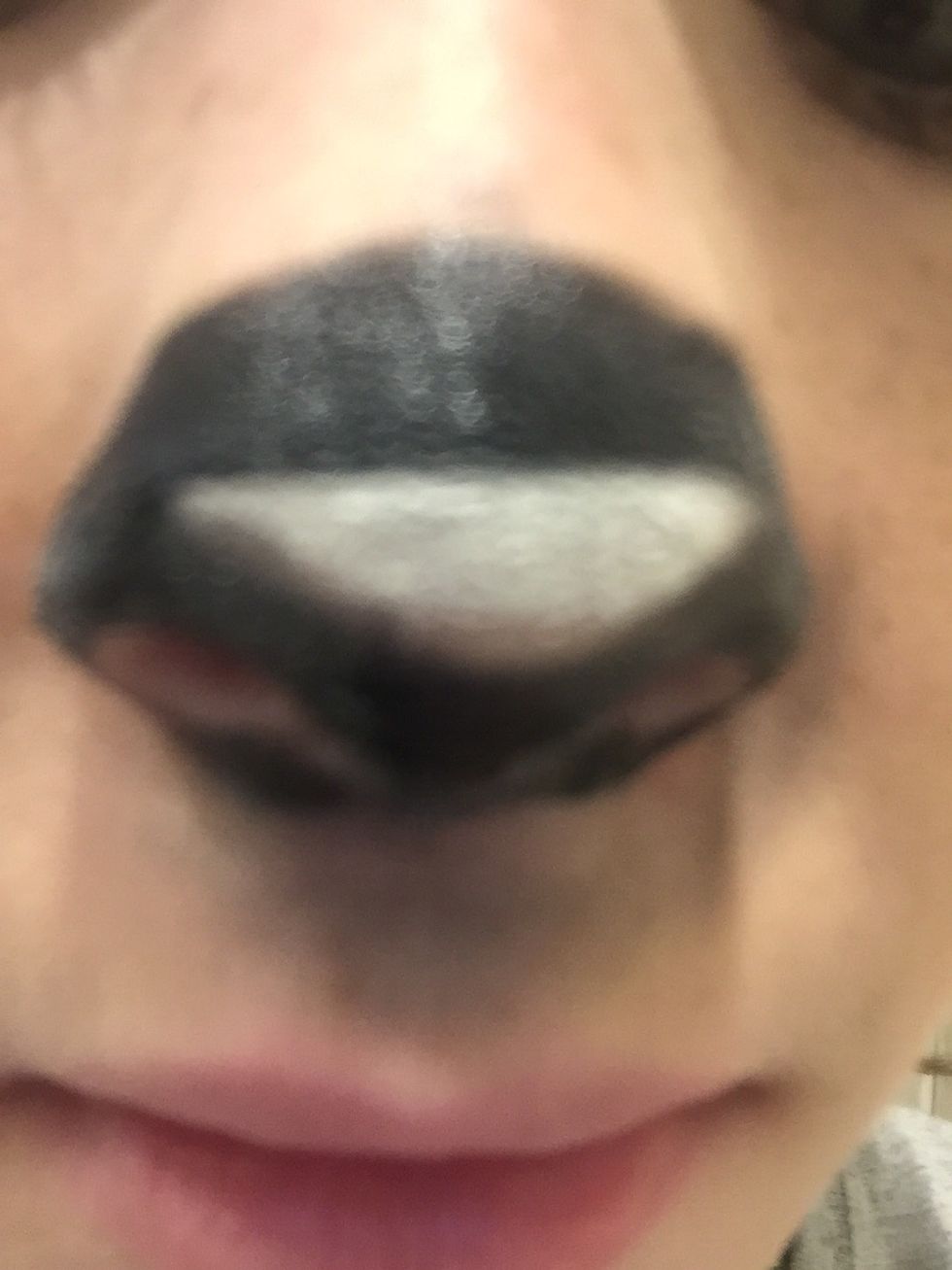 Draw a white line on top of the nose to make it look wet draw some black around it.
Draw a small line from the middle of your face to the middle of your lip and put on some black lipstick.
Grey eyeshadow
Black lipstick
White and black facepaint
Eyeliner and maskara
Sponge and makeup brush
Foundation