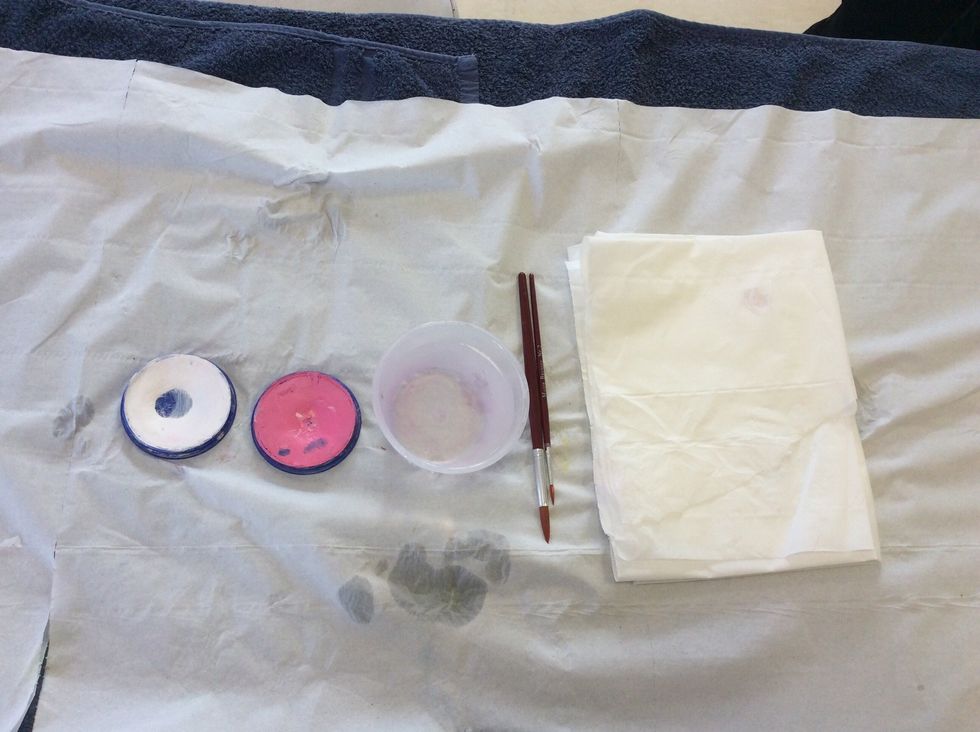 Equipment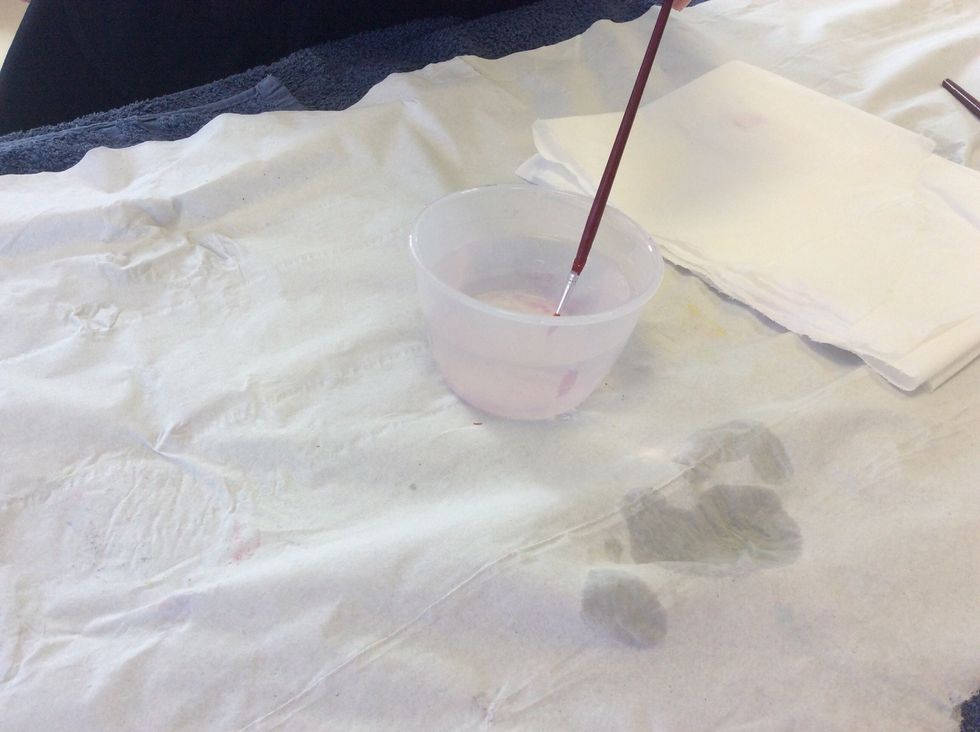 Get your paint brush wet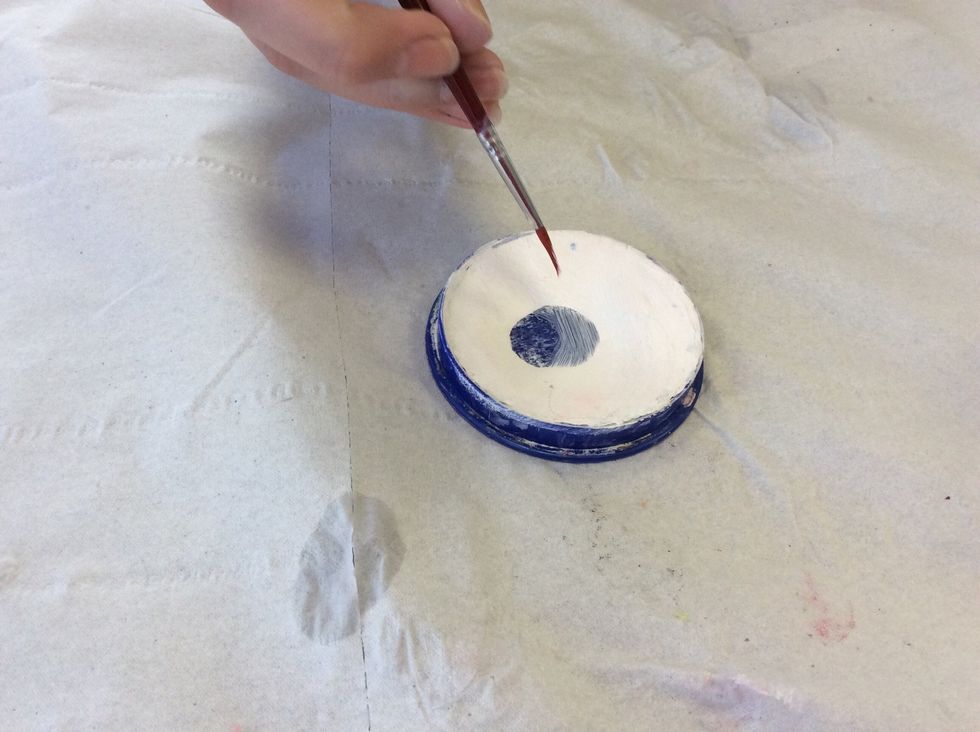 Cover you thin brush in your light colour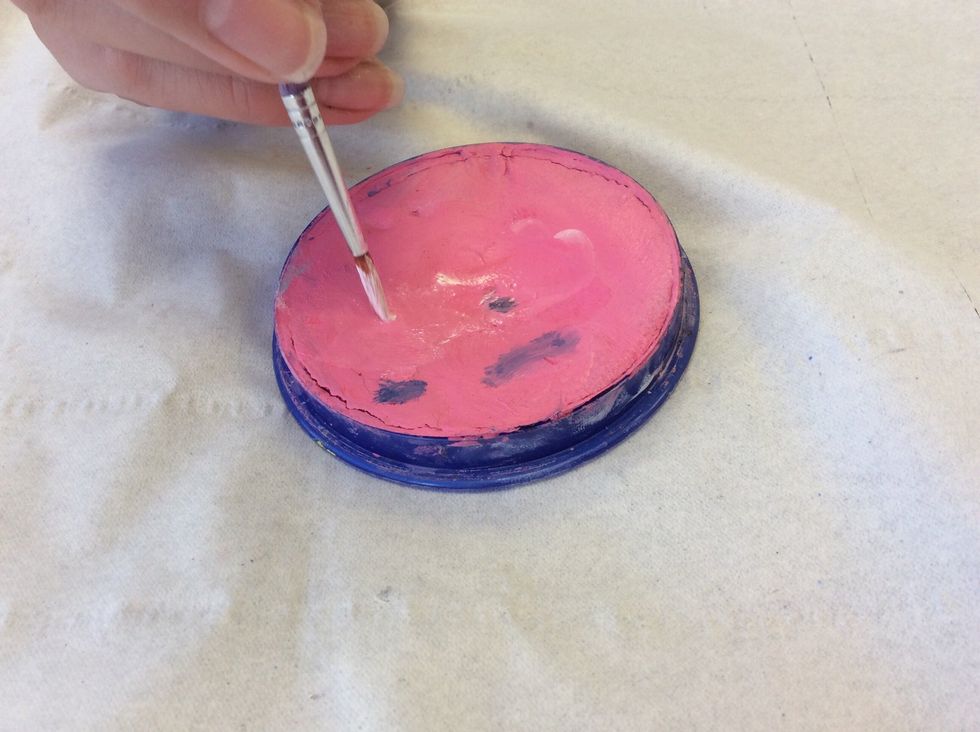 Cover the tip of your brush with your darker colour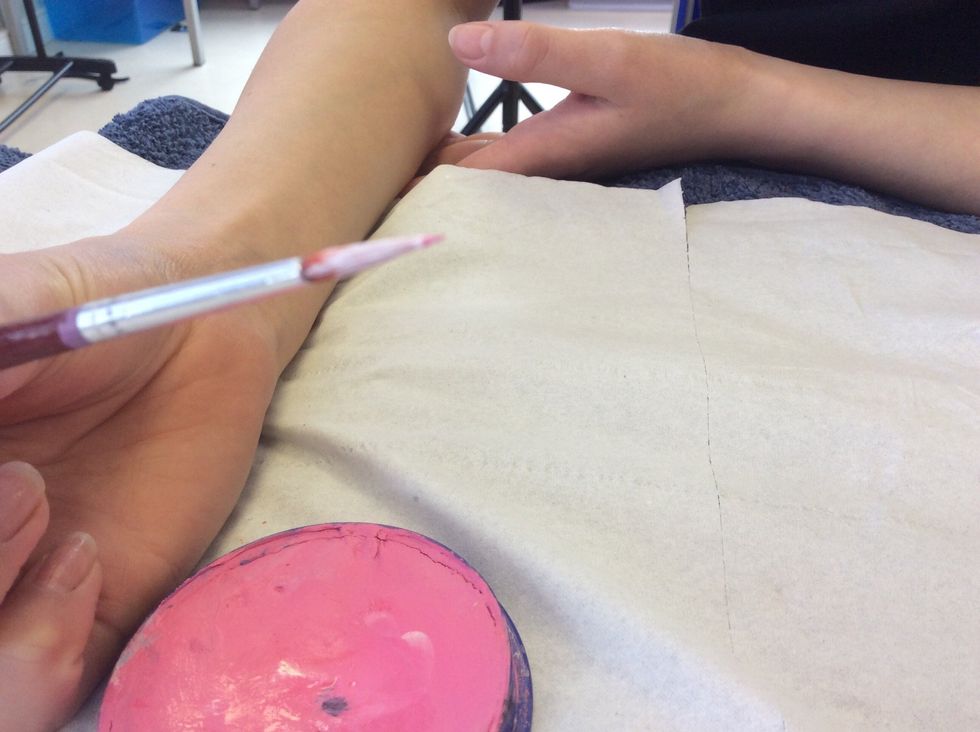 This is what your paint brush should look like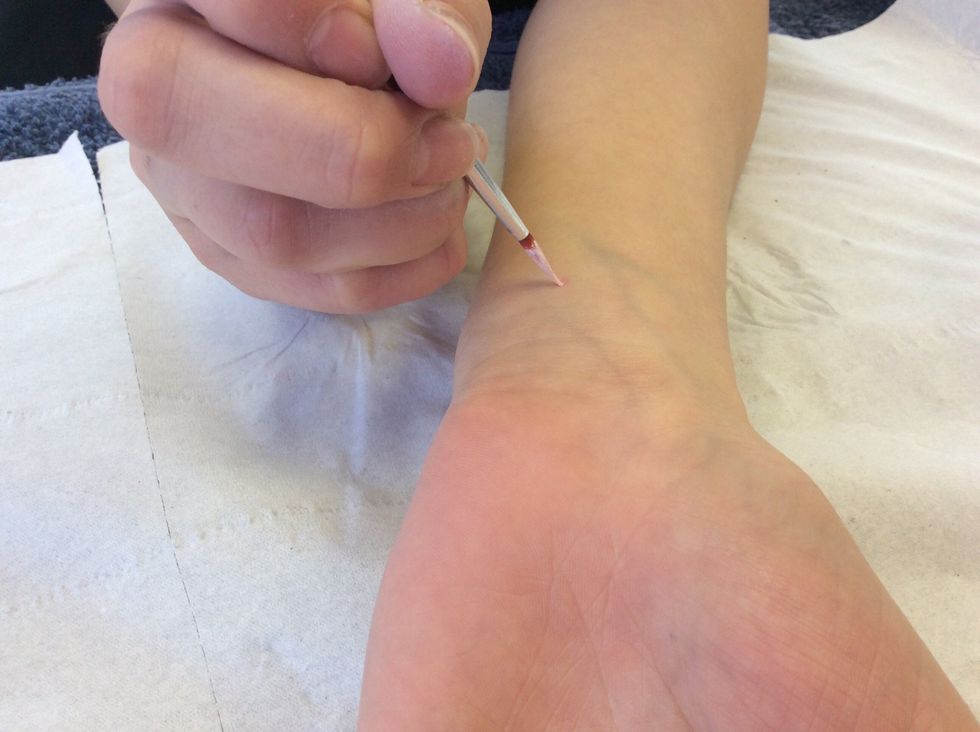 Place your brush down, applying the tip of your brush first.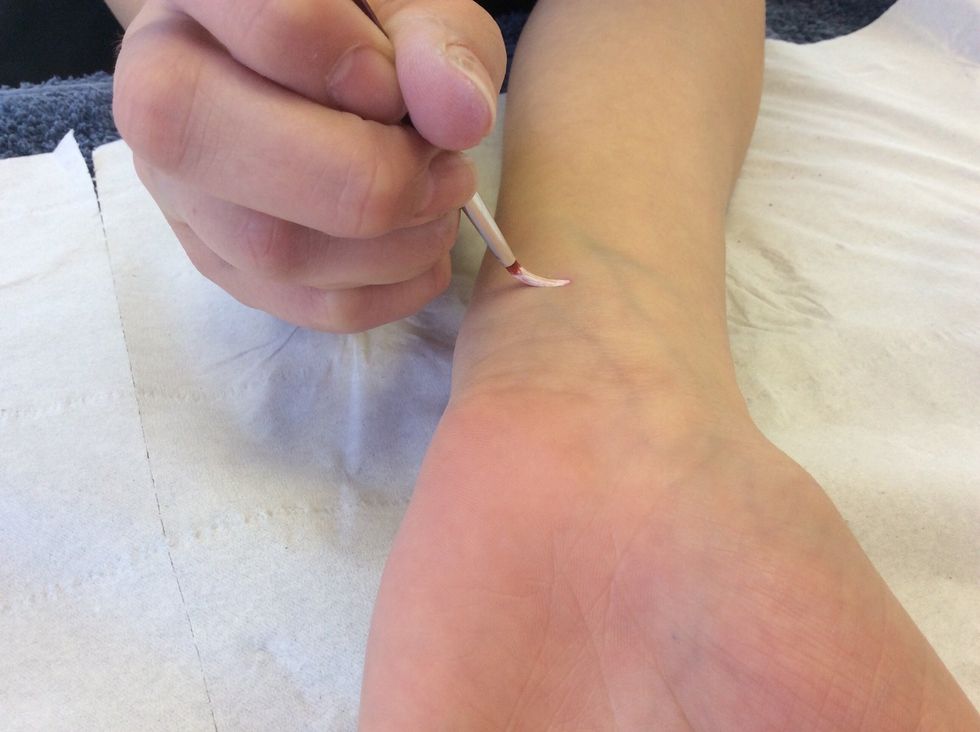 Next push down and slowly lift up, starting from the thicker end of the brush finishing at the tip.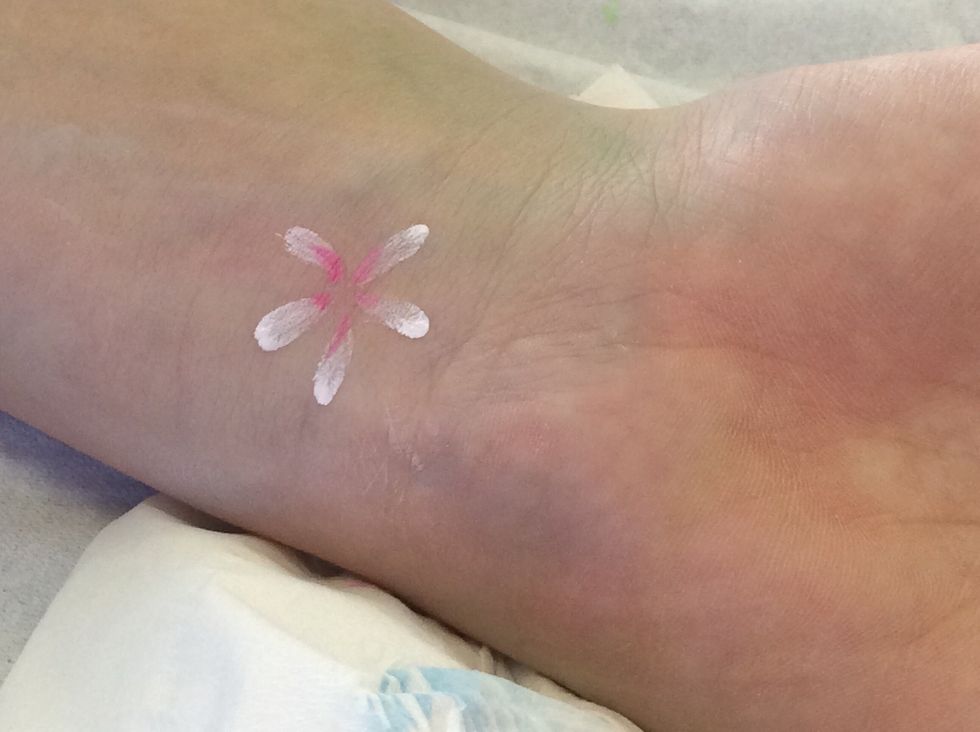 Repeat step 7 until you get a full circle.
Finally cover your thick paint brush with your light colour and create a circle in the middle.
Thick paint brush
Thin paint brush
Pot of water
Dark paint
Light paint