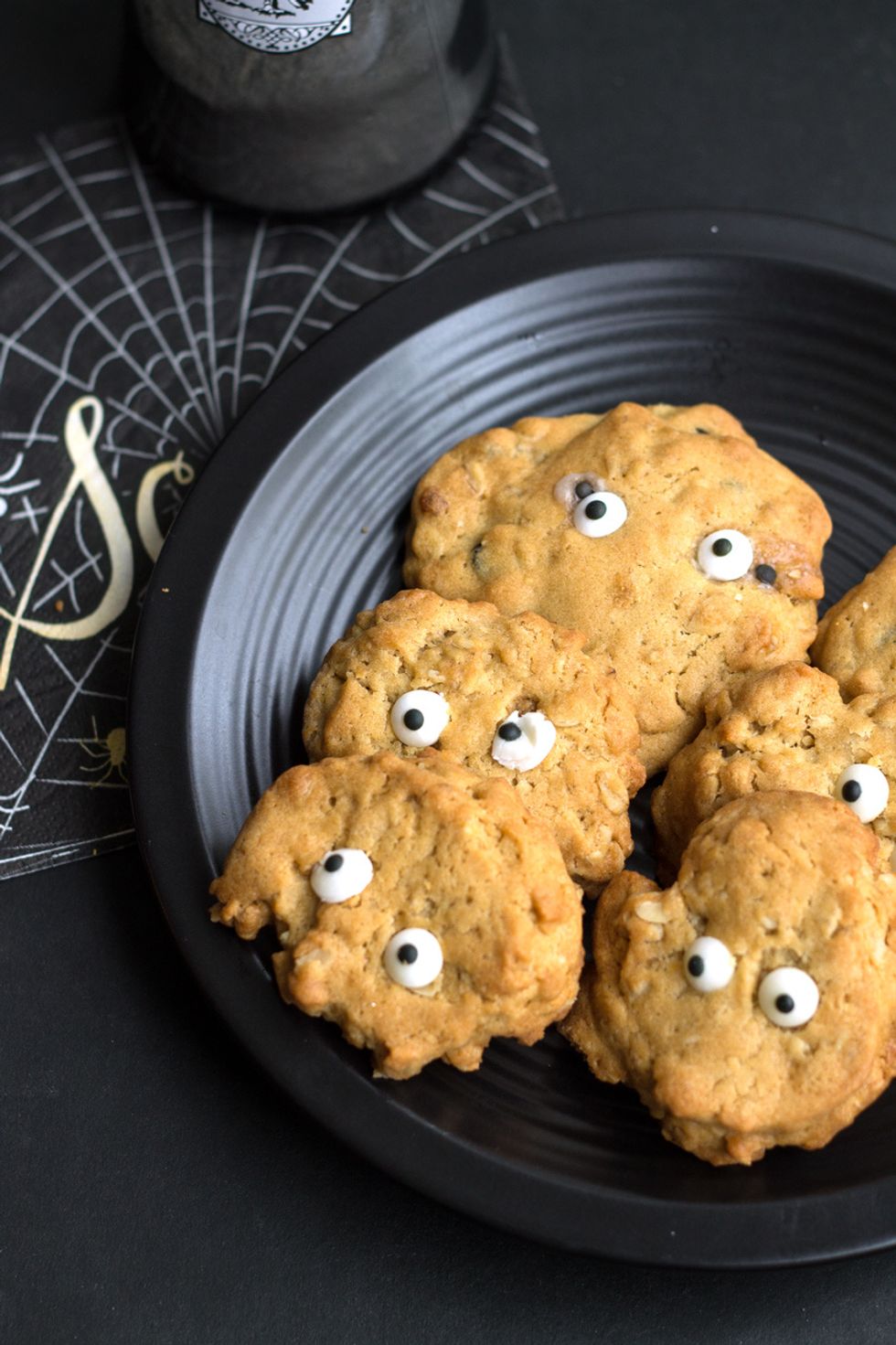 Preheat oven to 375 degrees. In a small bowl whisk together oil, sugar, egg, and vanilla extract. Set aside.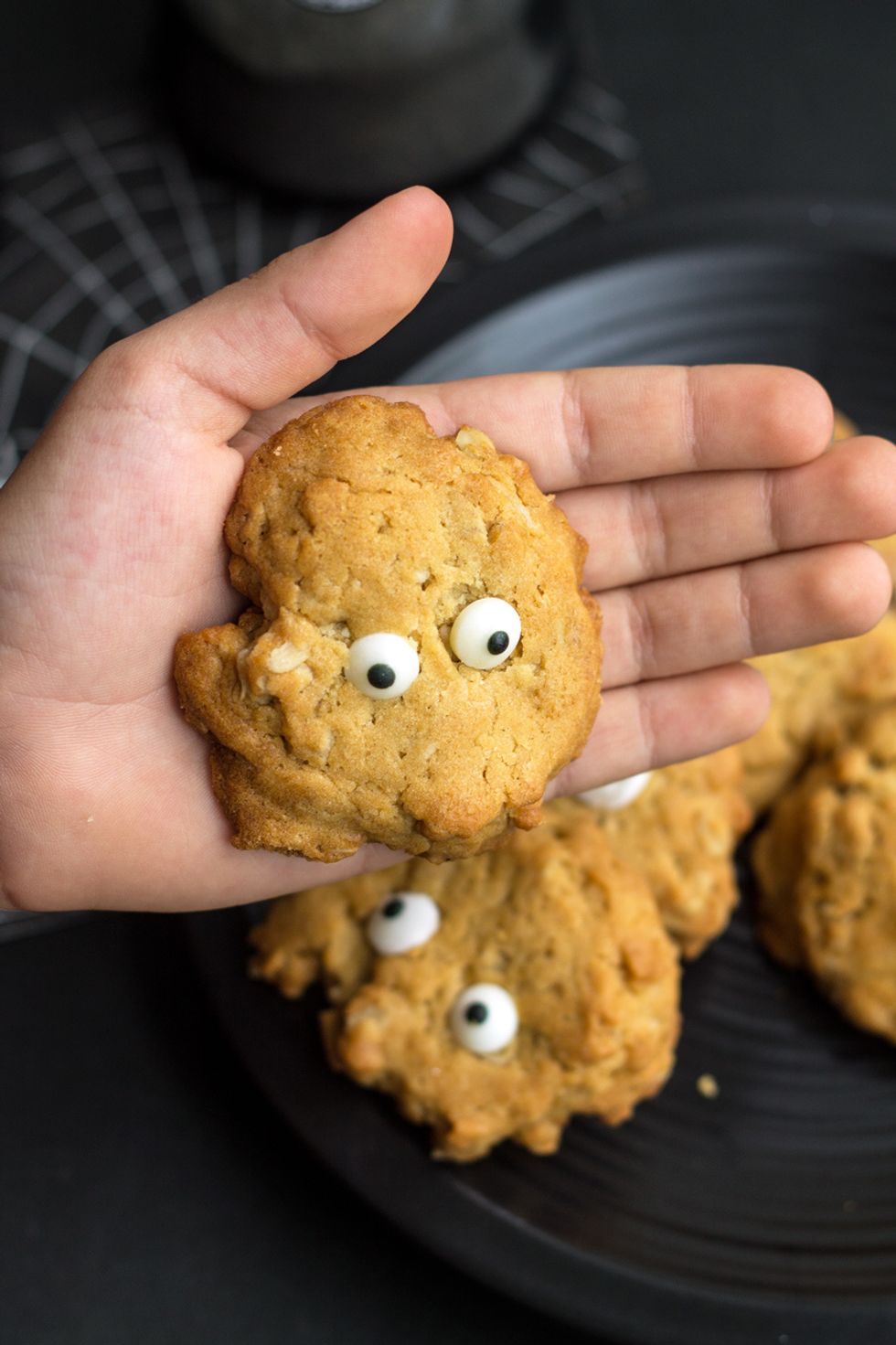 In a medium bowl add flour, salt, baking soda, and rolled oats. Mix together and add wet ingredients. Mix until combined.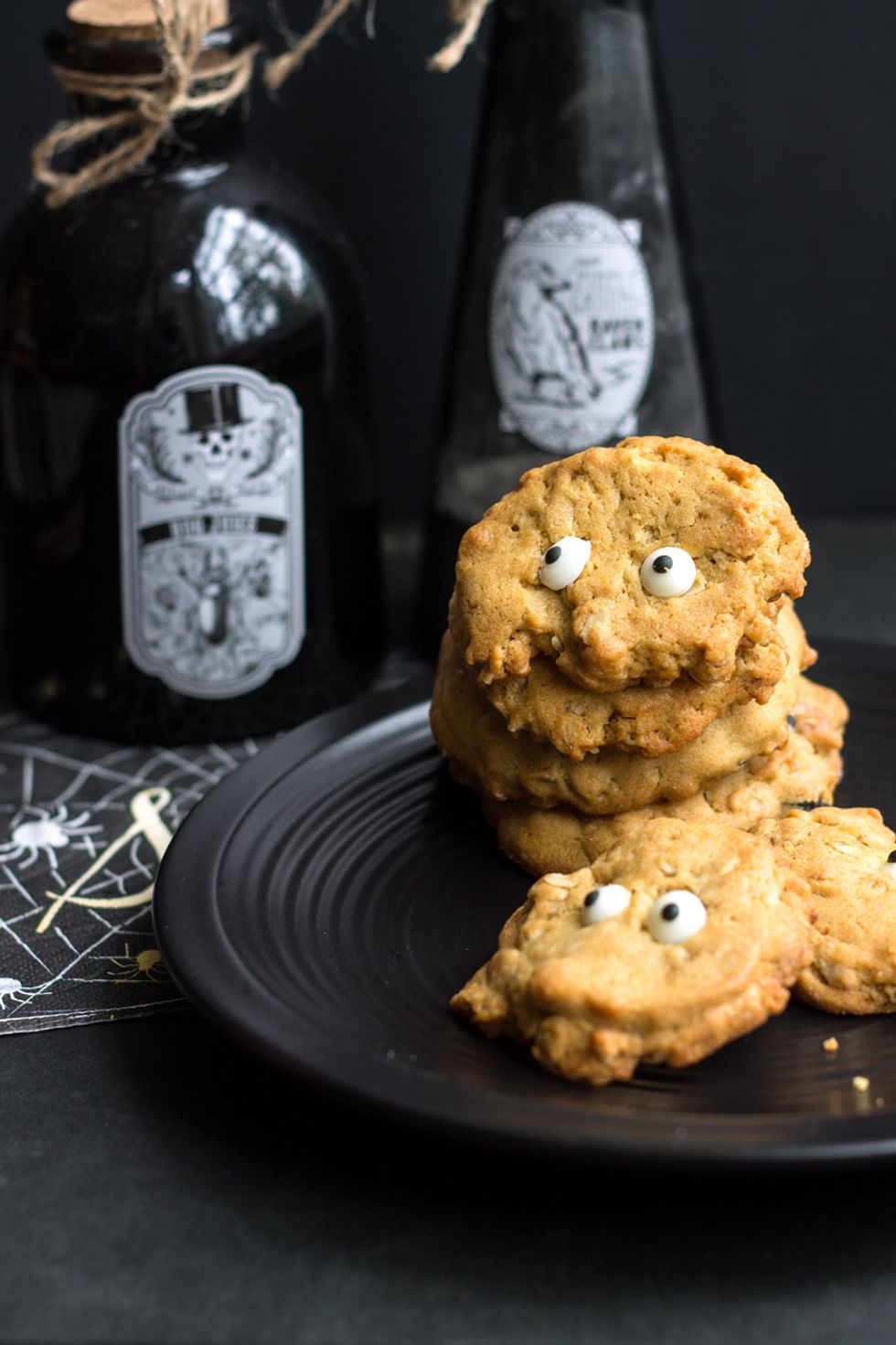 Mix in raisins. Drop by tablespoons onto a cookie sheet lined with parchment paper. Bake 12 minutes and remove from oven. Add candy eyeballs and cook an additional 3-4 minutes until eyeballs are set.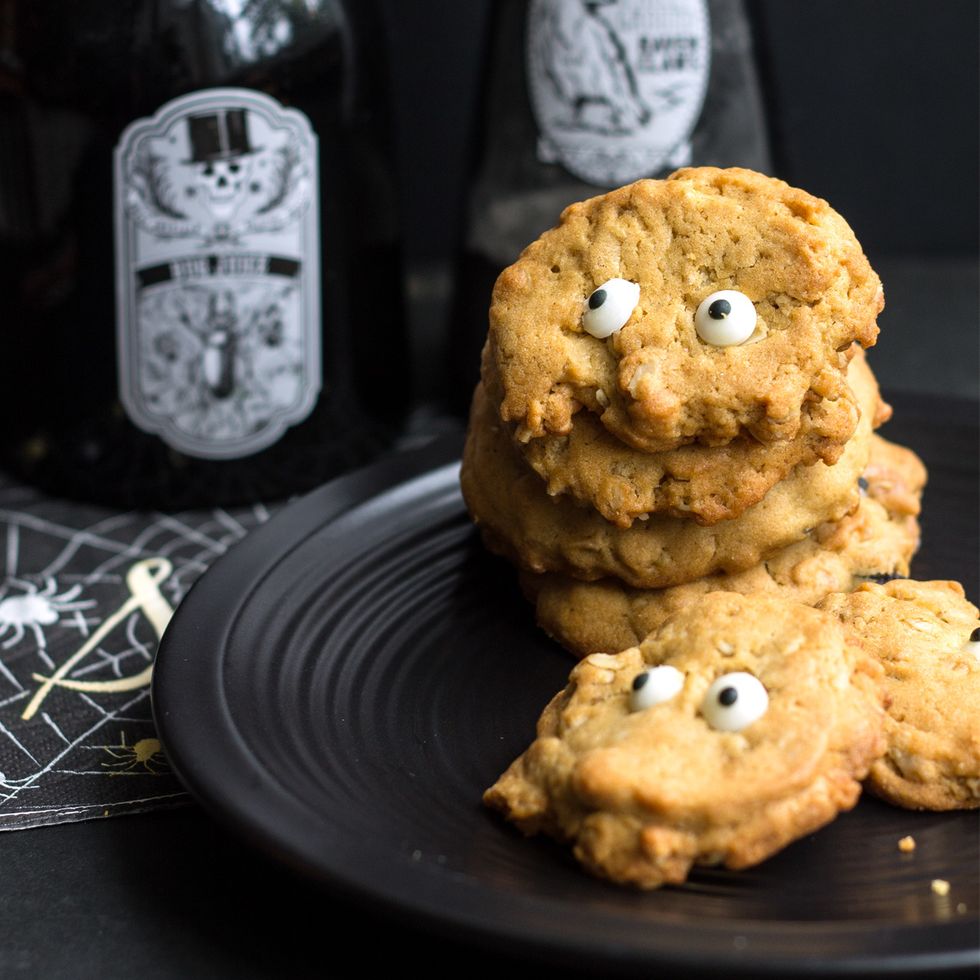 Remove from oven and cool on baking sheet a few minutes. Store cookies in an air-tight container at room temperature. If they make it that long.
c ½ cup canola oil
c ¼ cup sugar
1 egg
tsp 2 teaspoons vanilla extract
c 1 cup all-purpose flour leveled
tsp ½ teaspoon salt
tsp ¼ teaspoon baking soda
c ½ cup rolled oats
c ½ cup raisins
candy eyeballs