Your Mimio lessons should be saved at the same time you save your files, but, if you want to save items in your Mimio Gallery, follow these steps.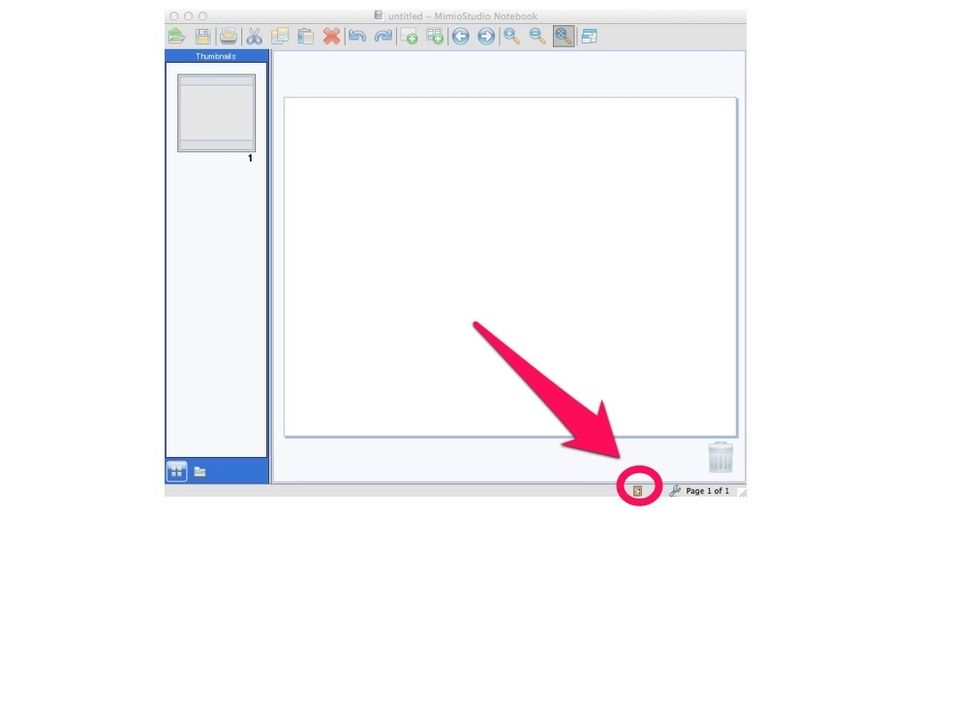 Launch Mimio Notebook. Open up the Mimio Gallery by clicking it's icon at the bottom.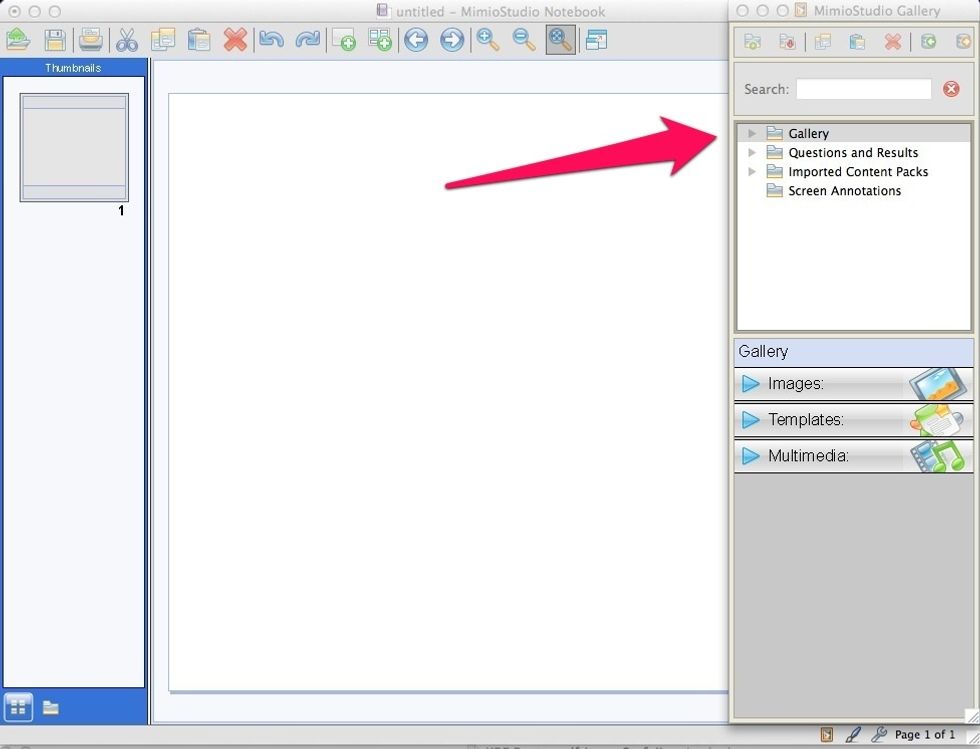 Inside the Gallery window, you will see the folders containing the Gallery items.
Select the folder you want to save.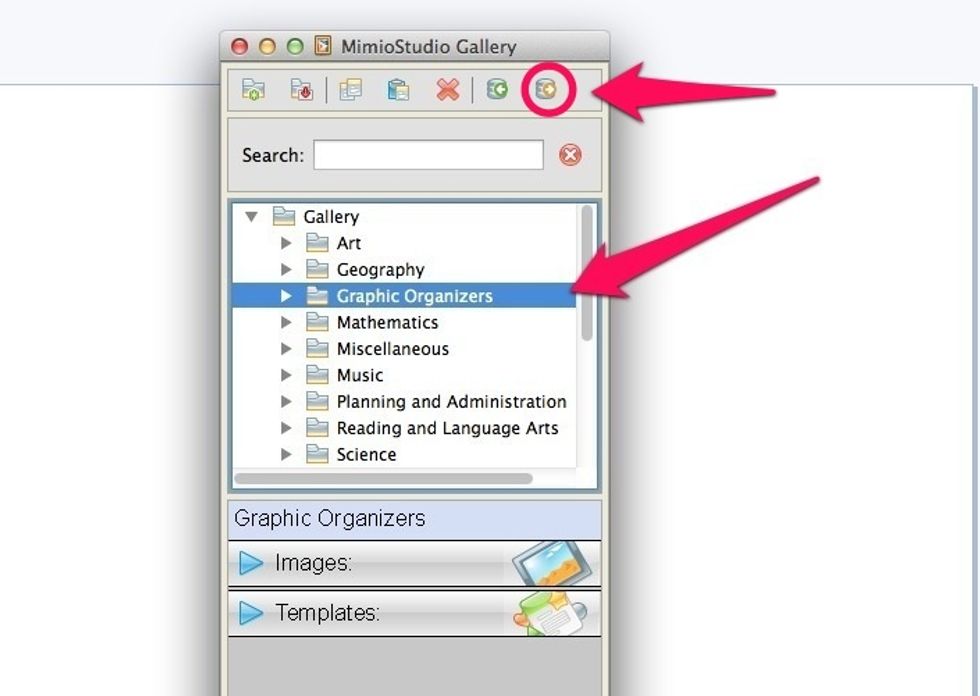 Select the export button at the top of the Gallery window.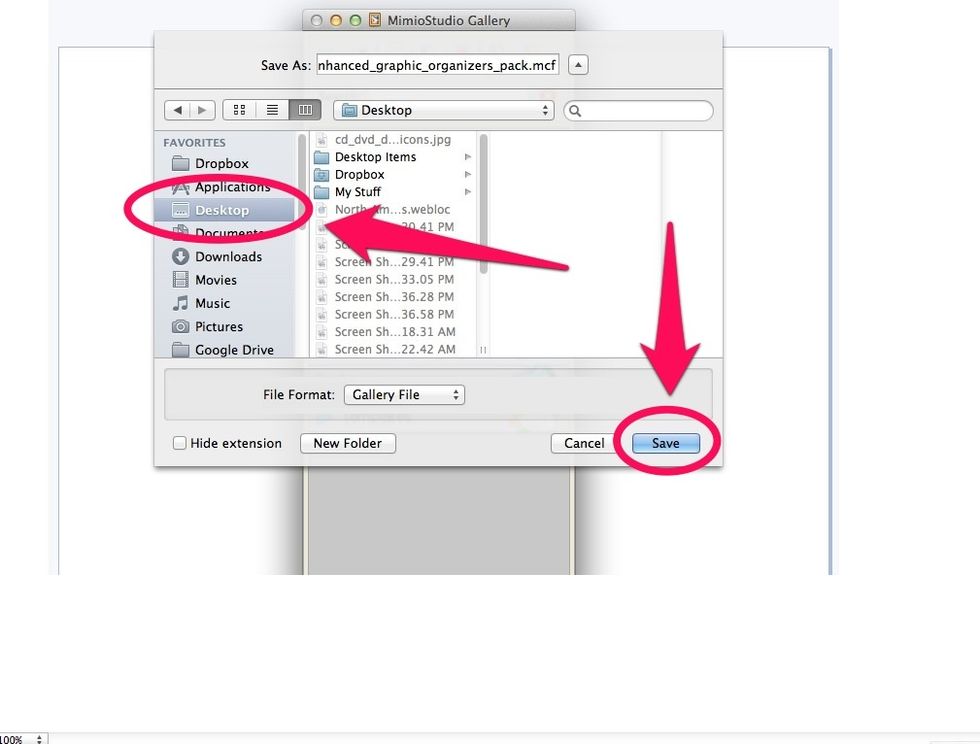 A window will come up, asking where you want the exported file to go. Select the Desktop. Then select the "Save" button.
Your file will be saved on the desktop where you can save it onto a CD/DVD or flash drive. That's it!
Computer
Mimio Notebook Software
CD/DVD/Flash Drive