First you must open your Evernote app and create the note that you would like to export to Showbie.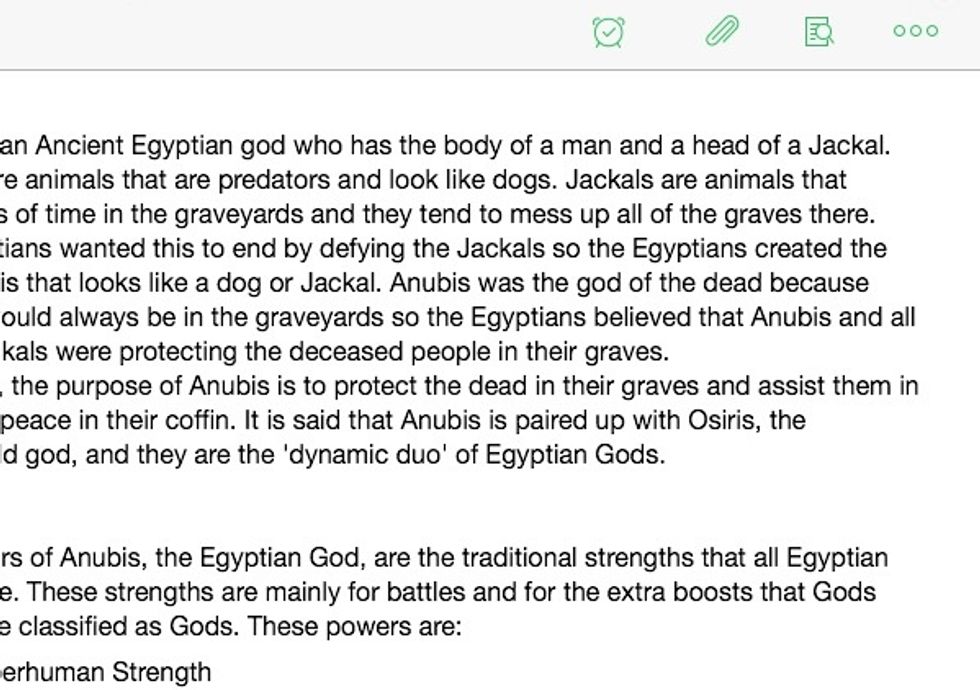 Once you have your note open, press the 3 dots in the top corner of your page. A drop down list will come down once pressed.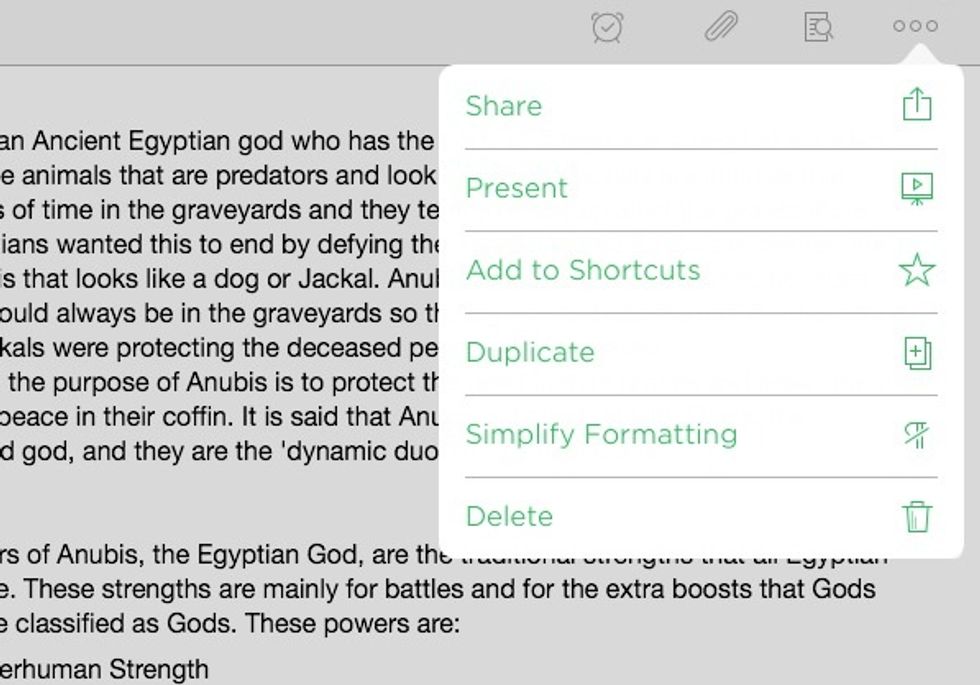 Press the share button on the drop down list to get another drop down list.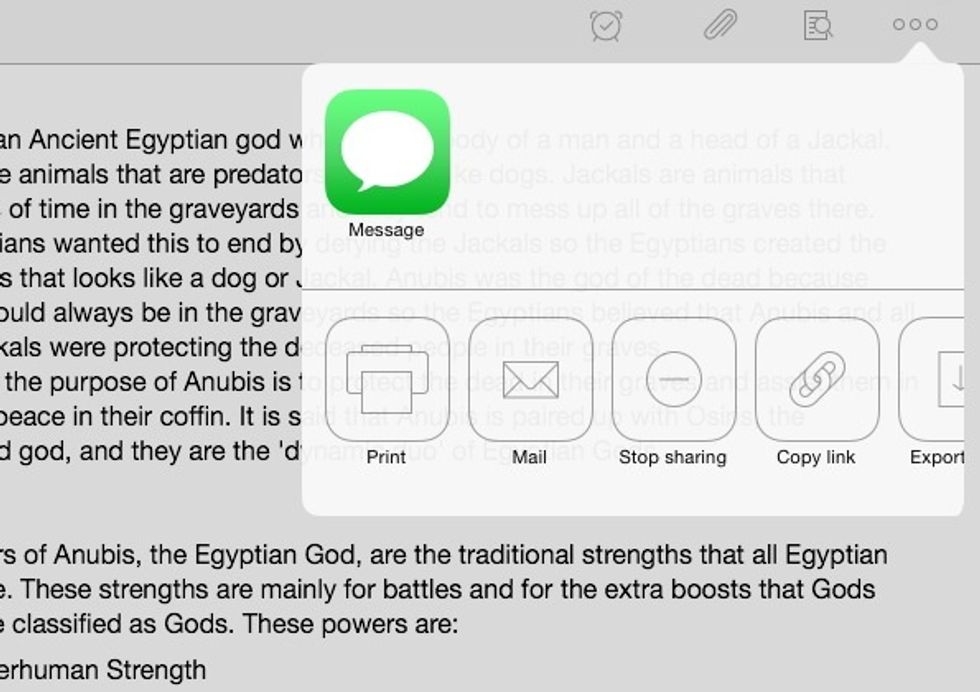 Press the Copy Link spot on the list and a notice will come up in the middle of the page.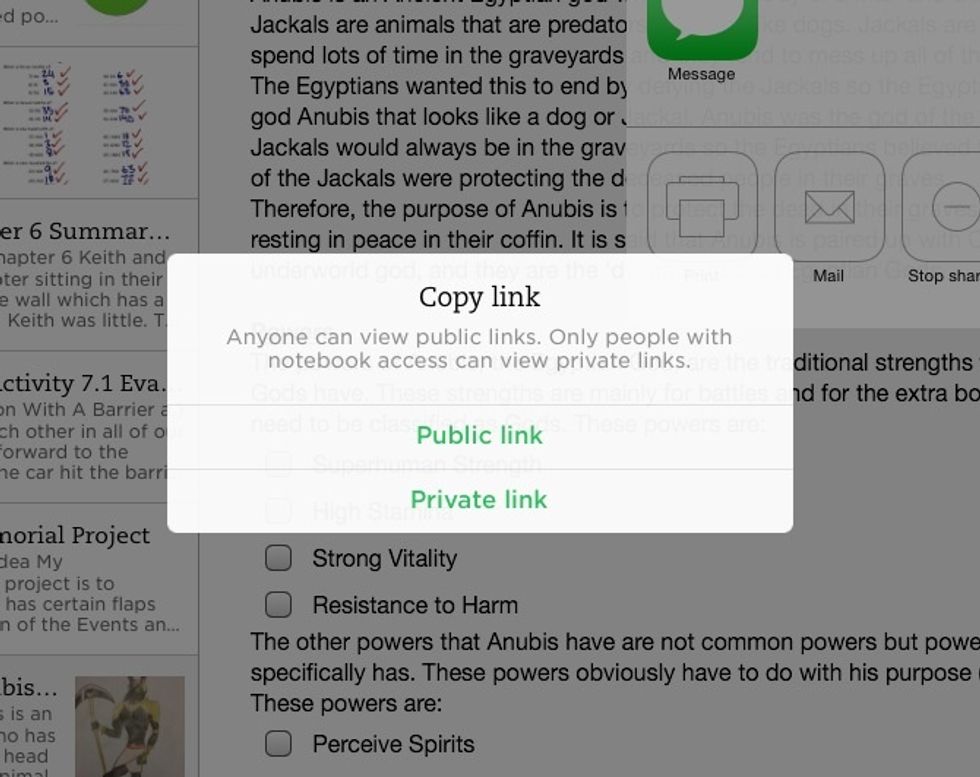 Press the Public Link button and the notice will disappear, which shows that you have a copied link.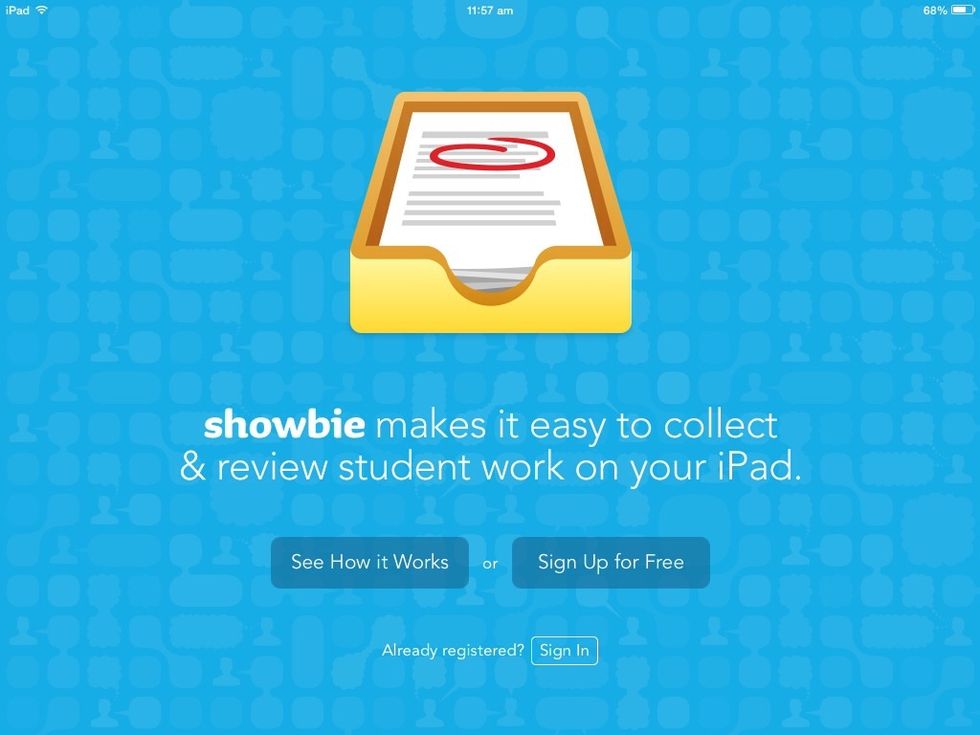 Open your Showbie app and log in to your account.
Select your folder that you wish to place you work in and press the '+' button in the top right hand corner. A drop down list will appear.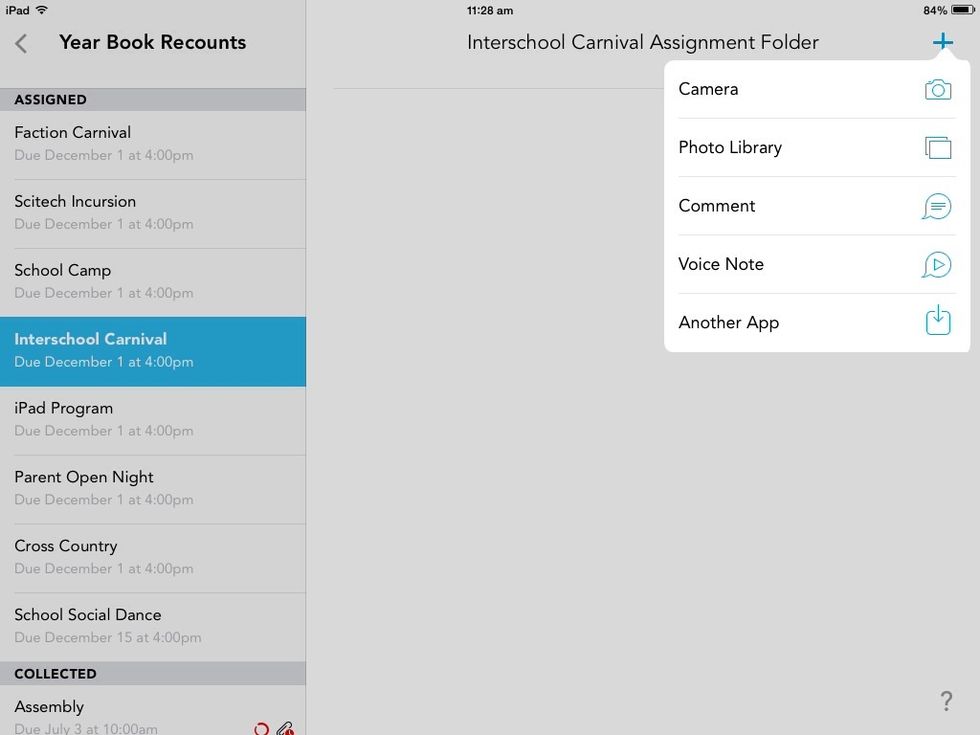 Select the comment selection on the drop down list and a text box will appear.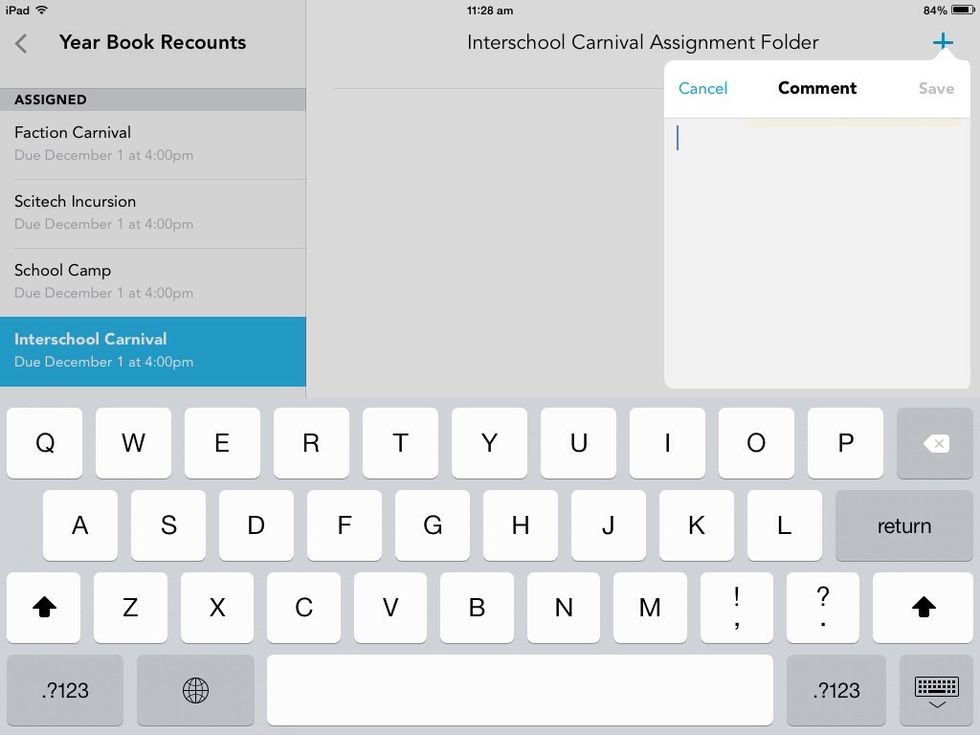 Paste in your copied link from Evernote and it should appear in the text box. If it doesn't work repeat this guide from step 1 and onwards.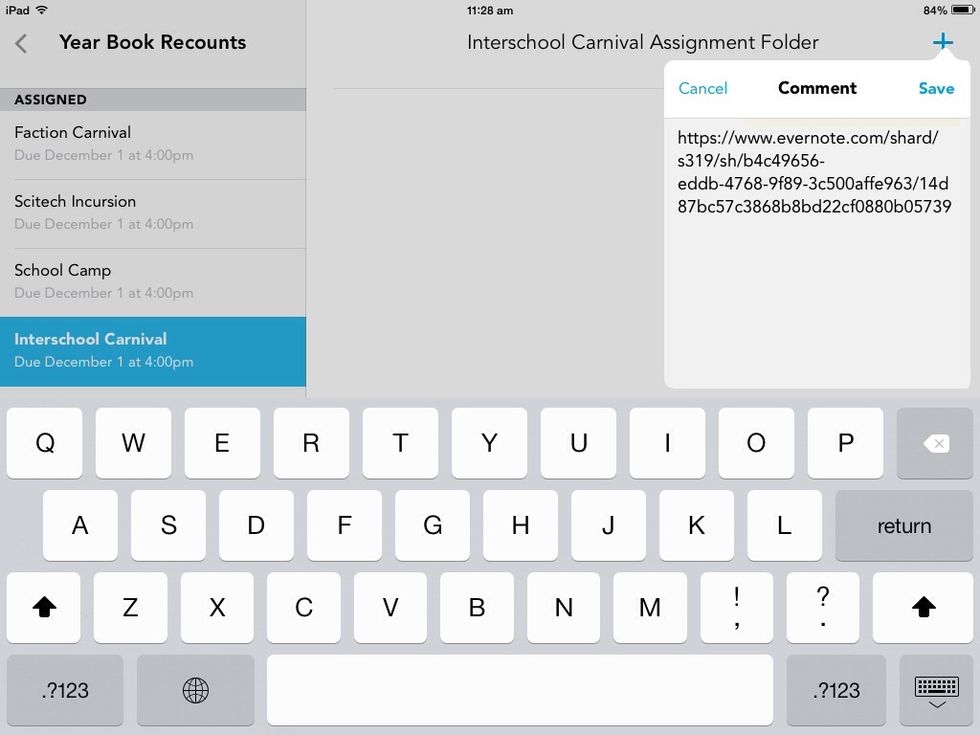 Once your link has been pasted into the Showbie text box select save in the top right hand corner of the text box and your link will be sent to your teacher and will be completed.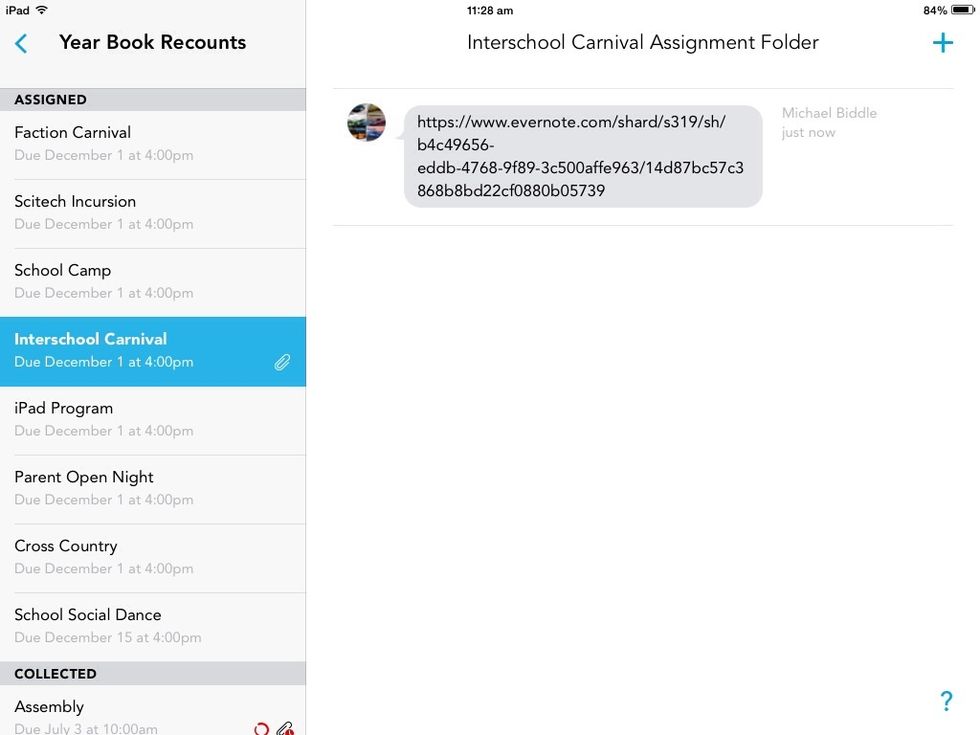 Once you have your link saved you have completed the guide and your work has been successfully saved and seeded to your teacher. I hope that this guide helps you achieve your goals.
1.0 iPad which contains
Evernote App and Acount
Showbie App and Acount