Explore the Boulder Jewish Festival App
1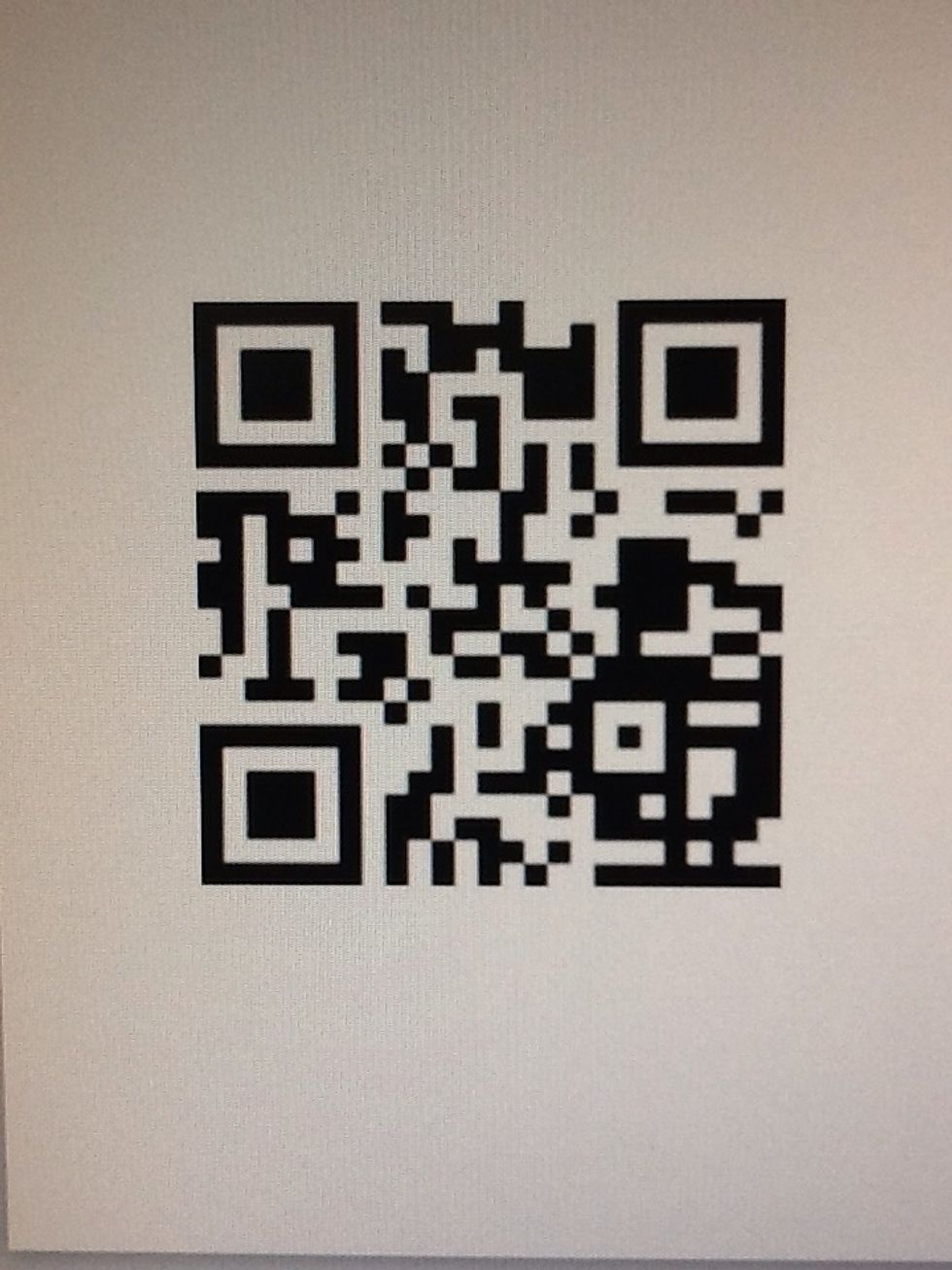 First, get the app from http://my.yapp.us/boulderjfest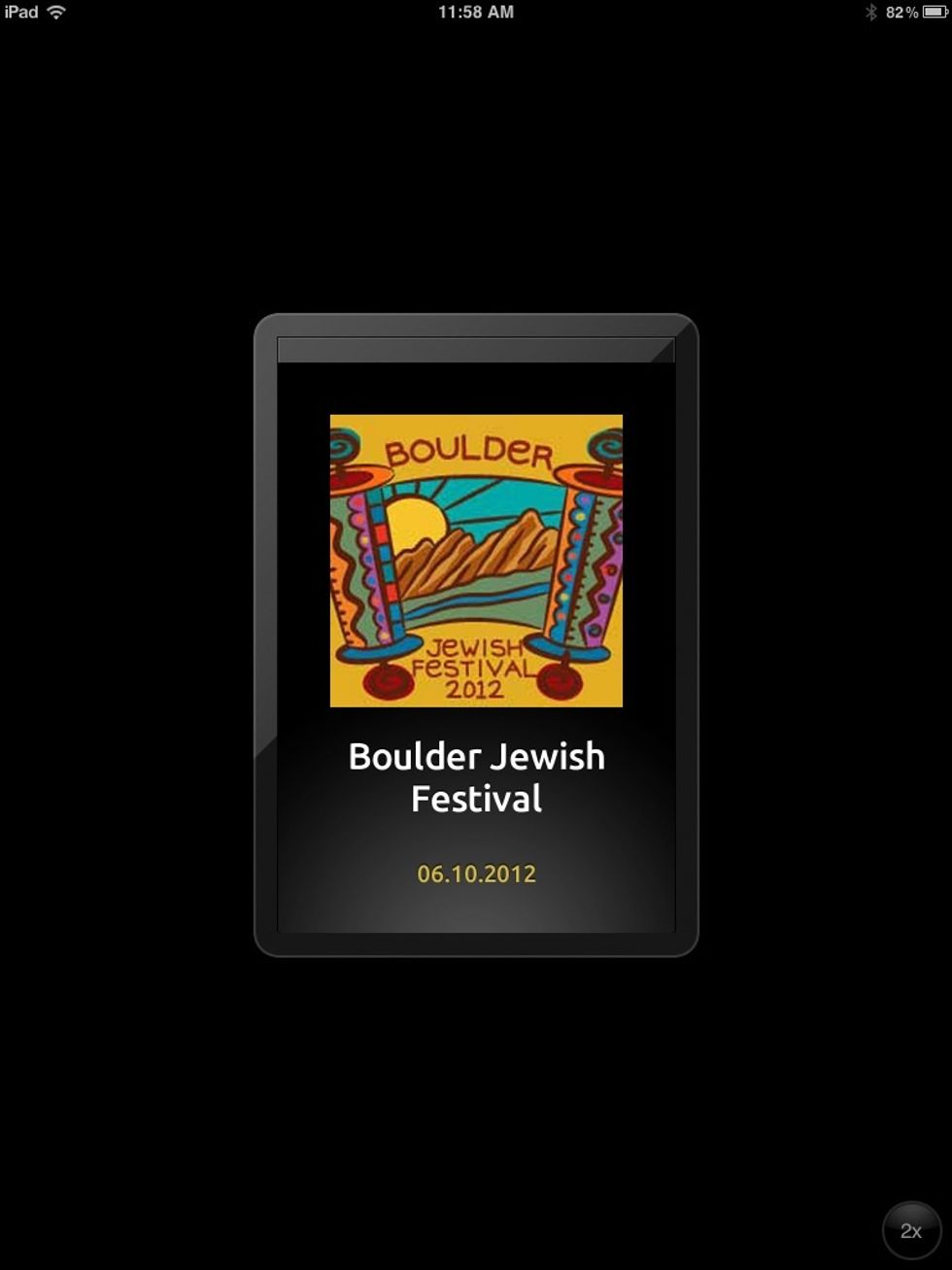 It will download to your device.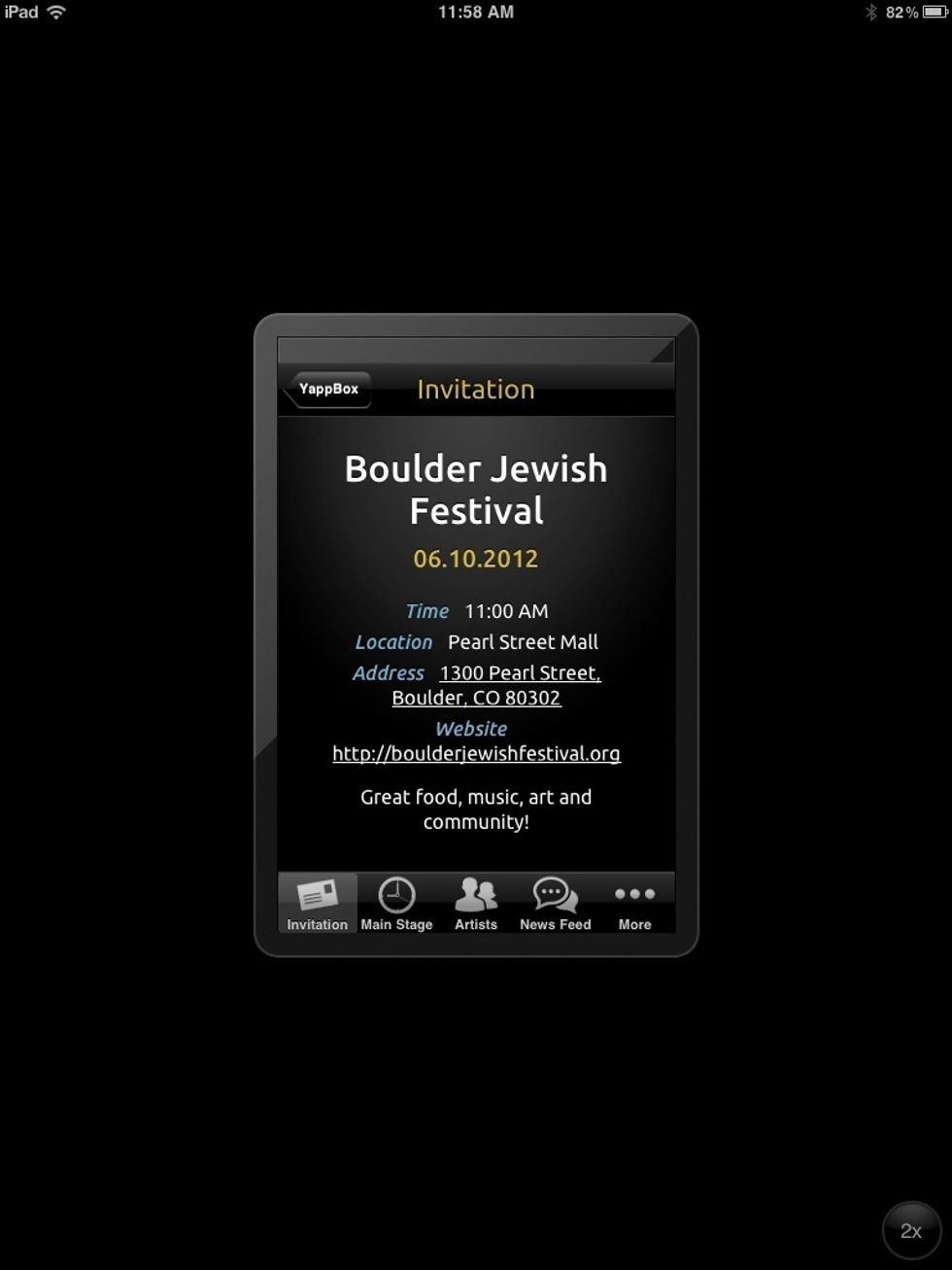 This is the landing screen.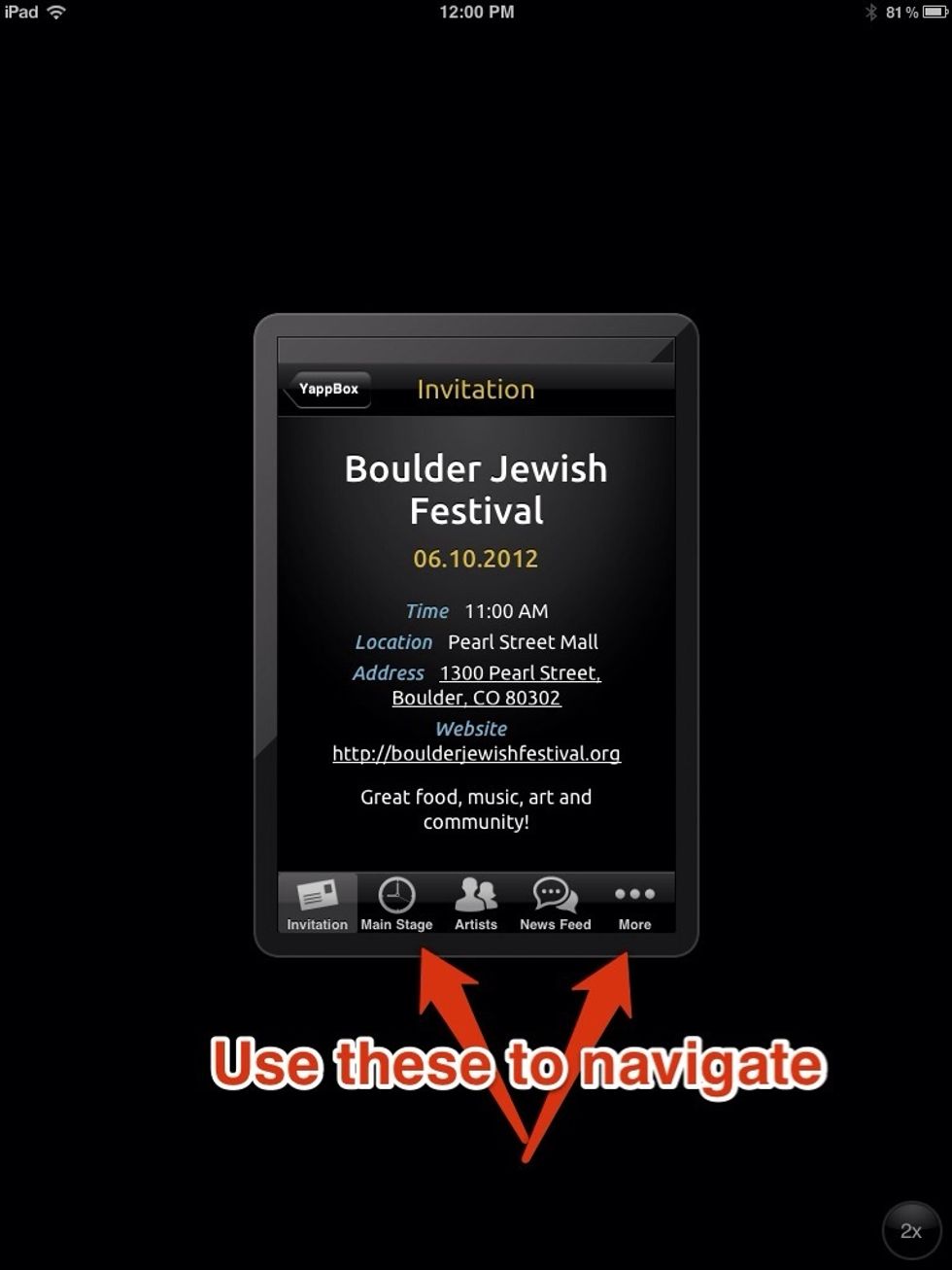 Use the buttons at the bottom to see what's happening at the different parts of the event.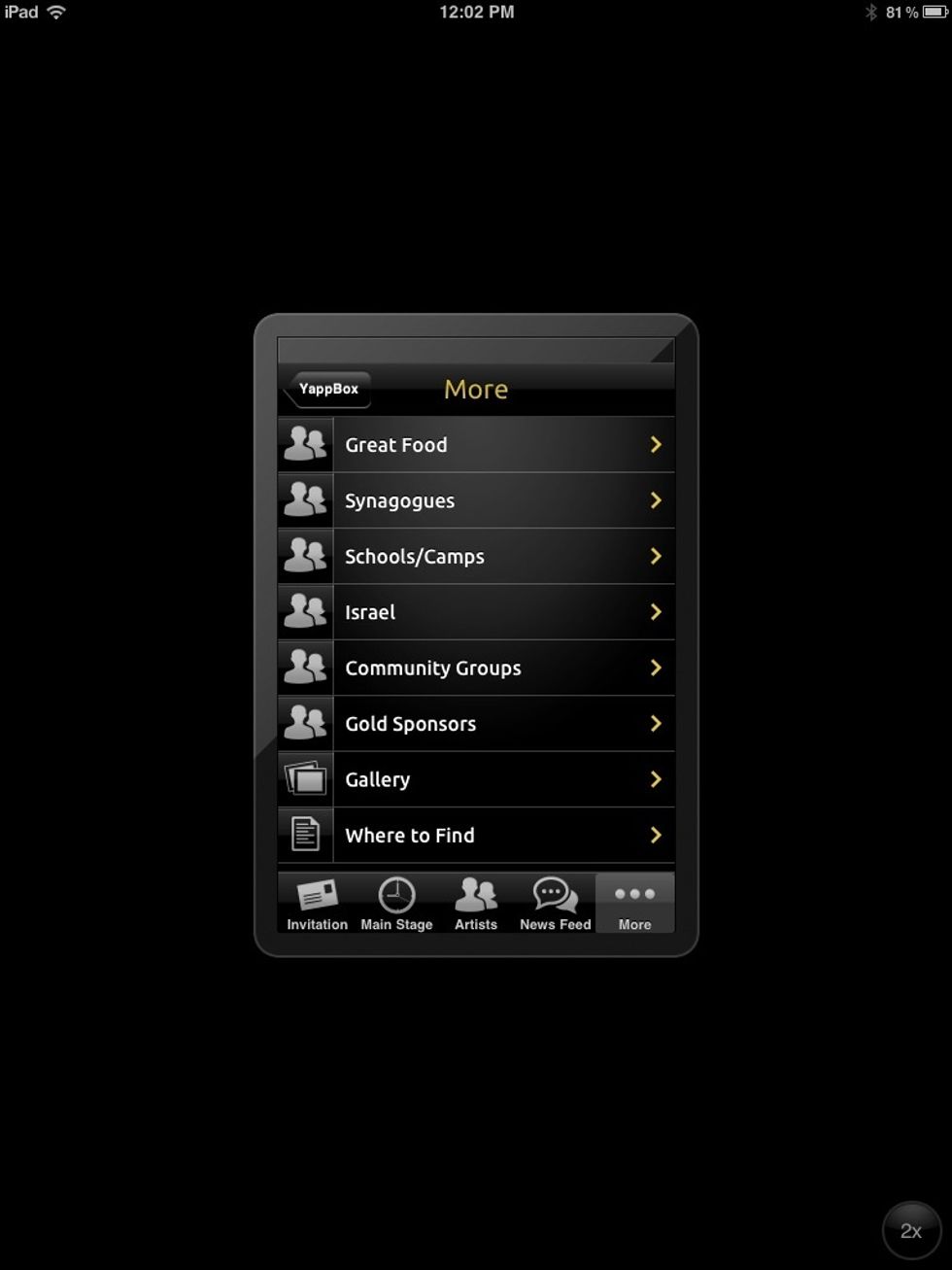 The More button includes food, nonprofits and other info.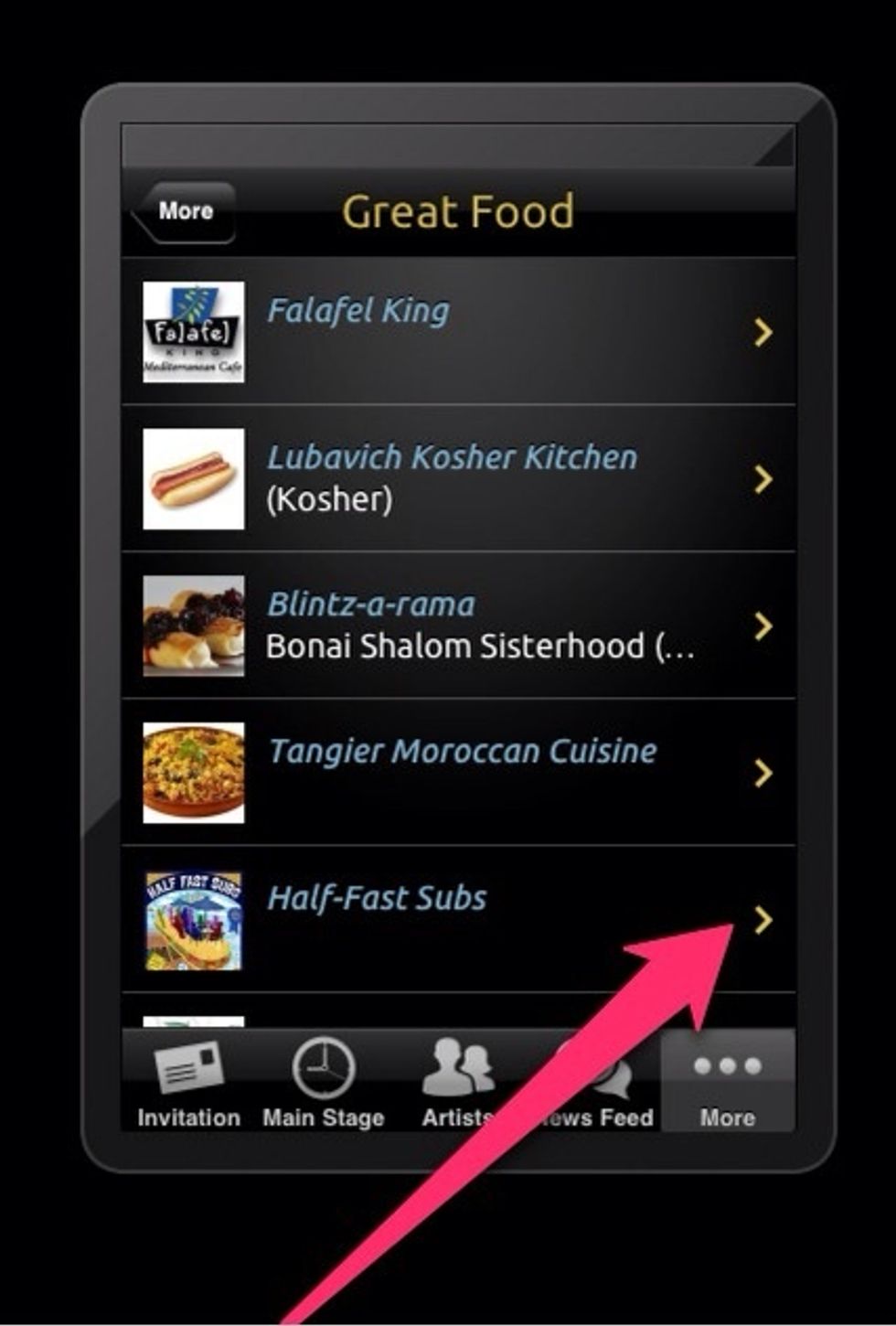 Click these arrows for more info about any of the listings.
See you June 10 on the Pearl Street Mall in Boulder, Colorado! More info at http://boulderjewishfestival.org @boulderjfest
Mobile device (iPhone or Android)
Cheryl Fellows
Sunday June 10, 2012 - One-day celebration of Jewish culture. Pearl Street Mall & Courthouse Lawn, Boulder.