Explain Wave Cut Platform Using Angel Cake
3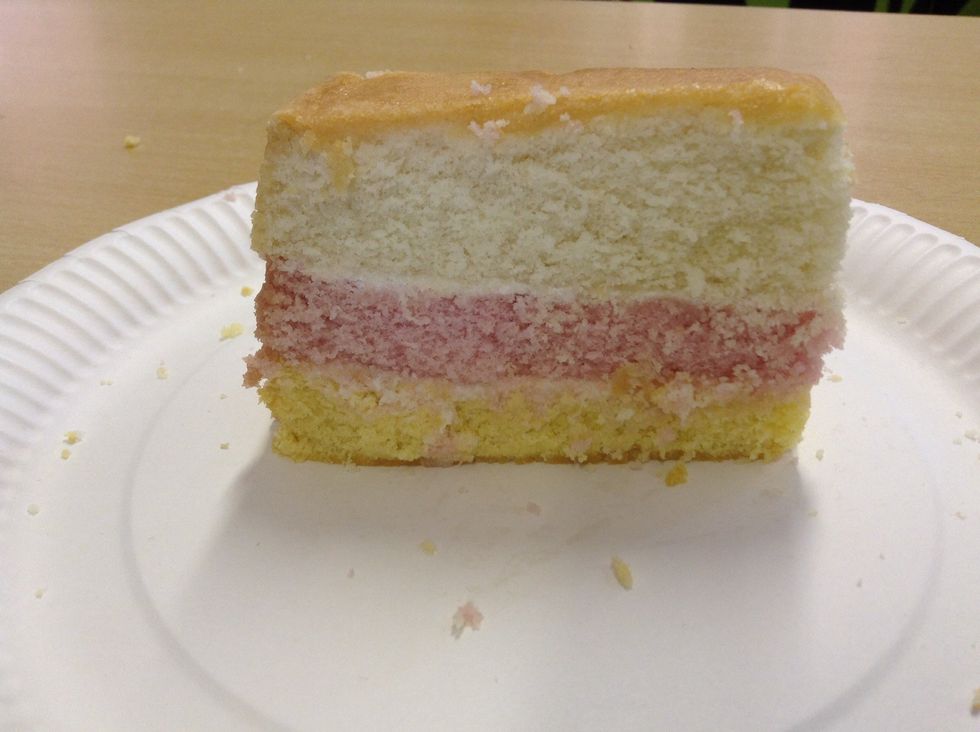 The angel cake represent the cliff. the cream above the pink layer is the high tide and the cream below the pink is the low tide.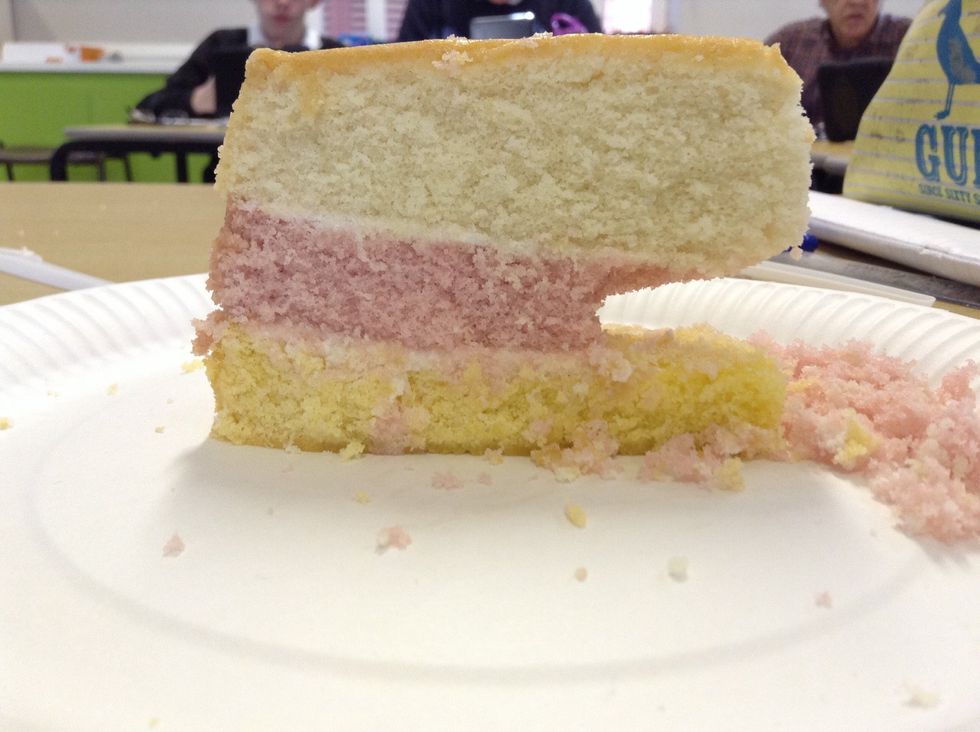 Over time the tide changes from low tide to high tide over and over again. This slowly erodes the pink layer in between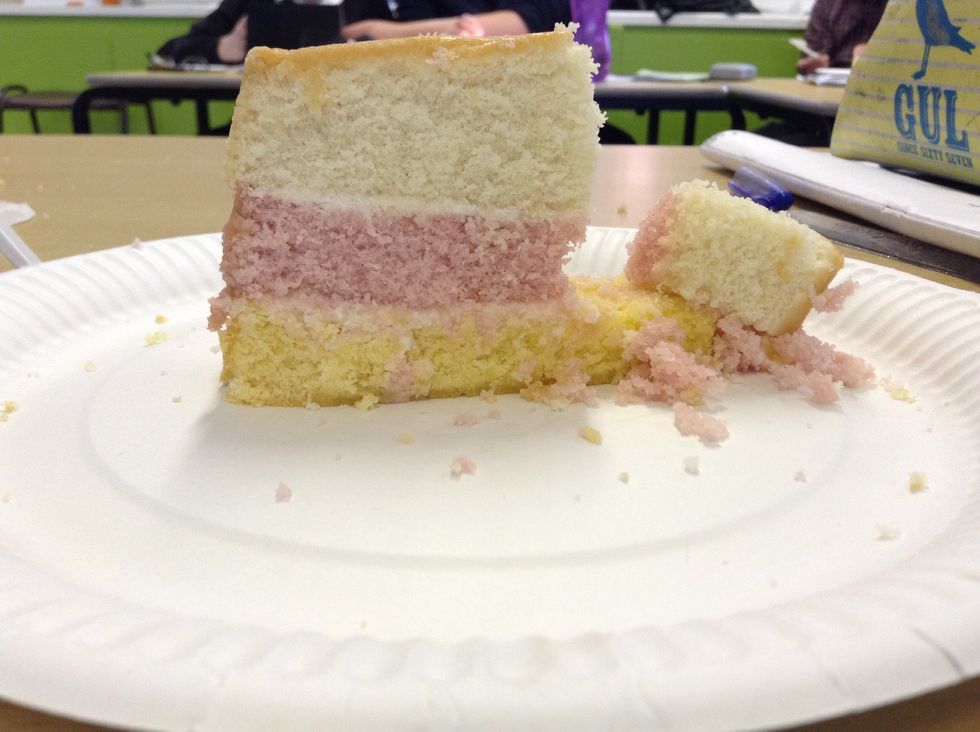 As the pink layer is eroded, it can no longer support the top layer, therefore it falls. It gradually is bashed around and eroded into small pieces of rock which helps erode the cliff further.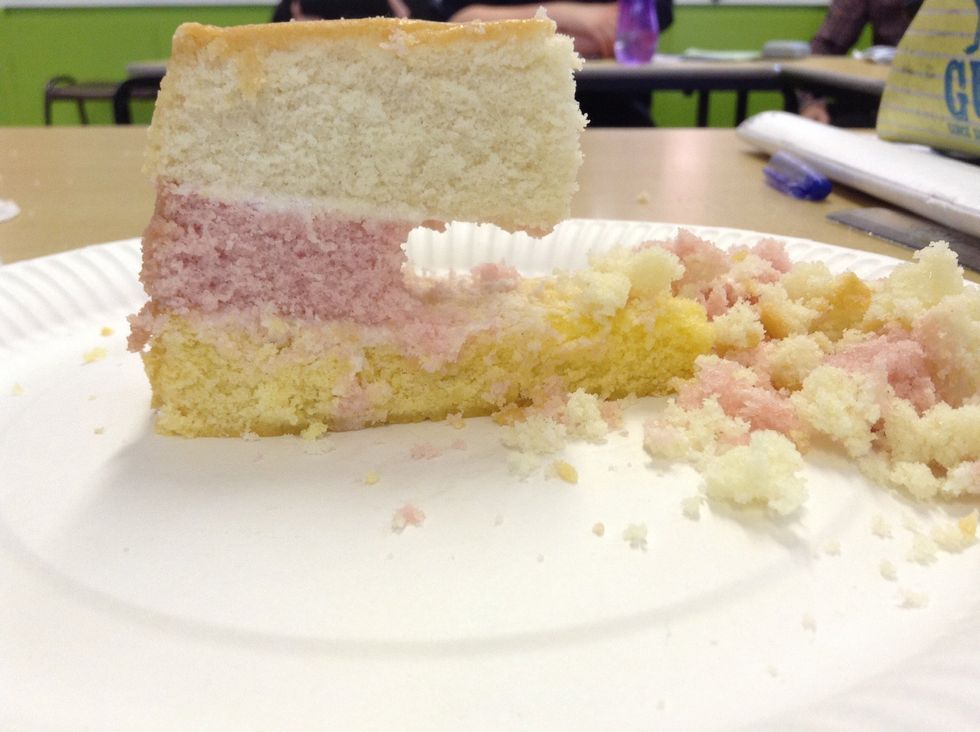 The pink layer is eroded again leaving the top layer to have nothing to rest on. There is also a PLATFORM of rocks (from the eroded cliff) at the same level as the Bottom layer.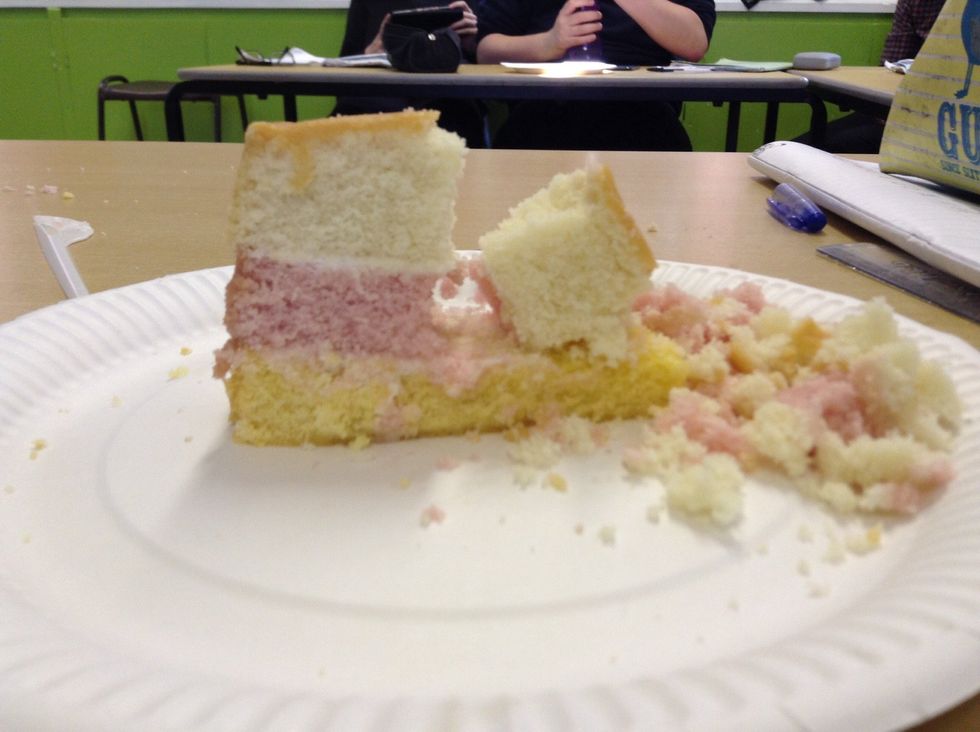 So the top layer snaps of and it erodes into lots of rocks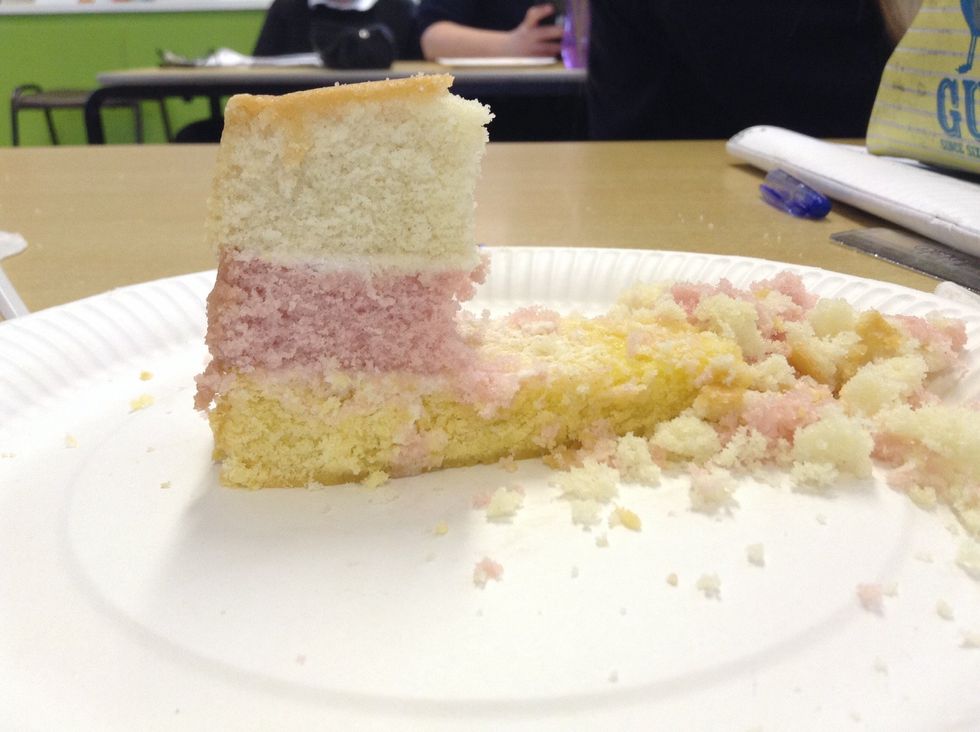 The cliff has now retreated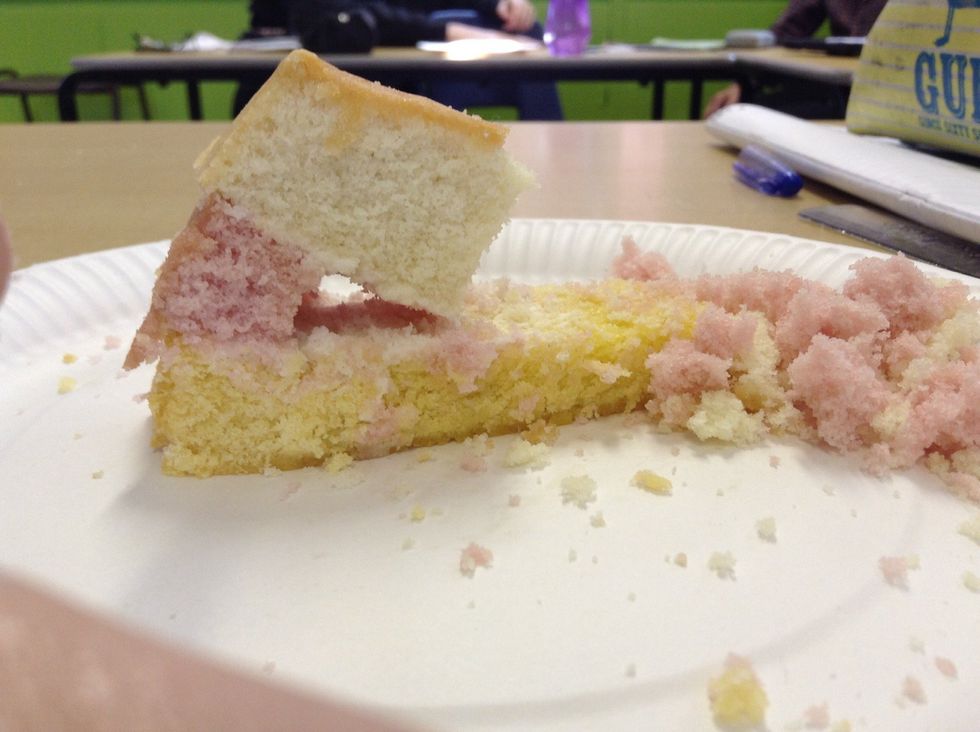 There is an overhang which is leaning over the pink layer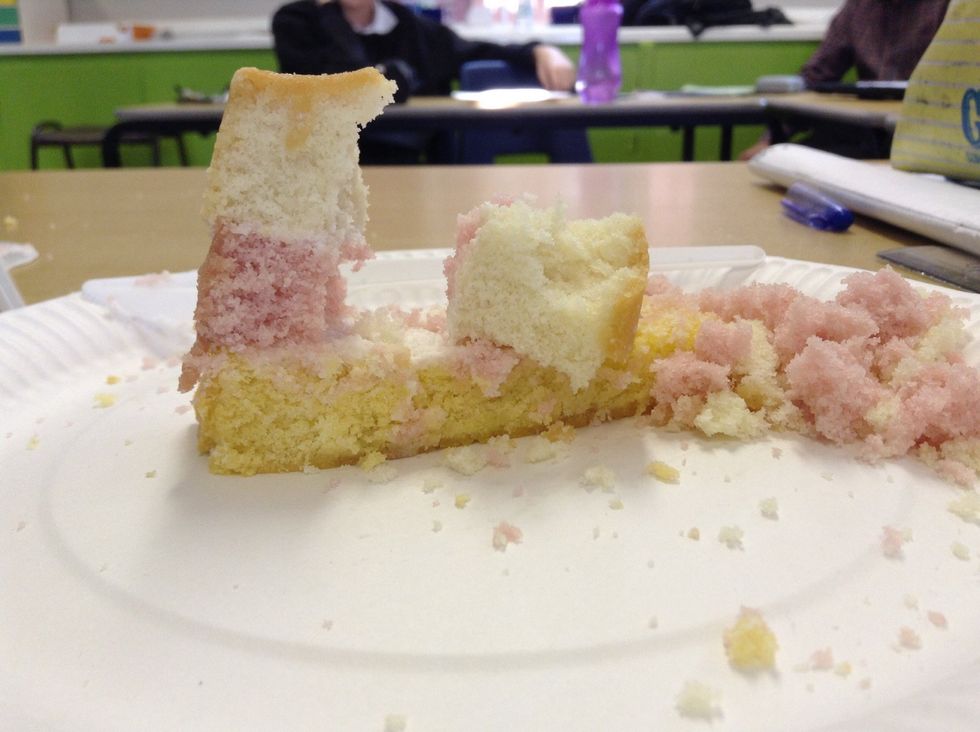 It finally falls off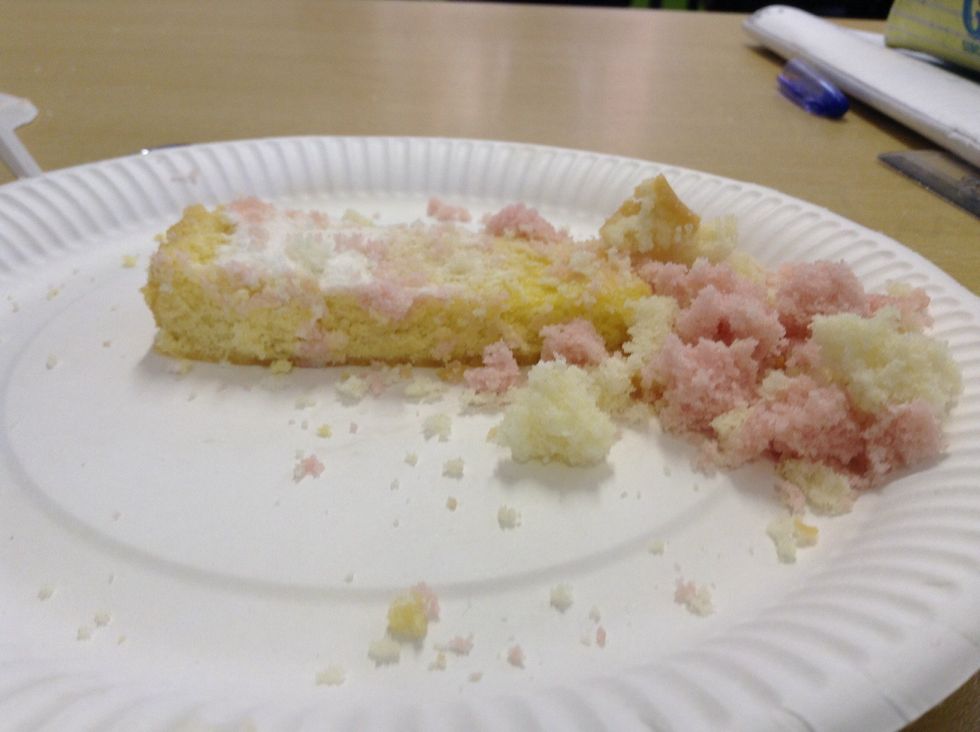 Over decades the cliff has been wave cut so much the bottom layer is most on the clif
Then eat the rest, because you don't want to waste it.
1.0 Angel cake
1.0 Knife
1.0 Plate