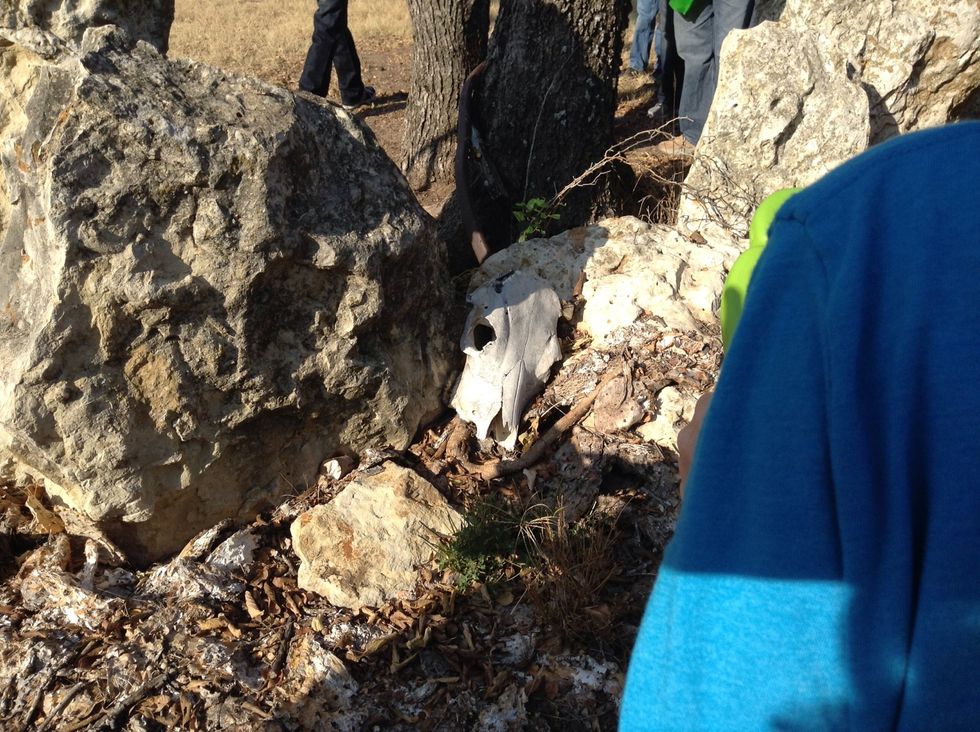 This scull looks like it was once a cow, but now it is just a scull.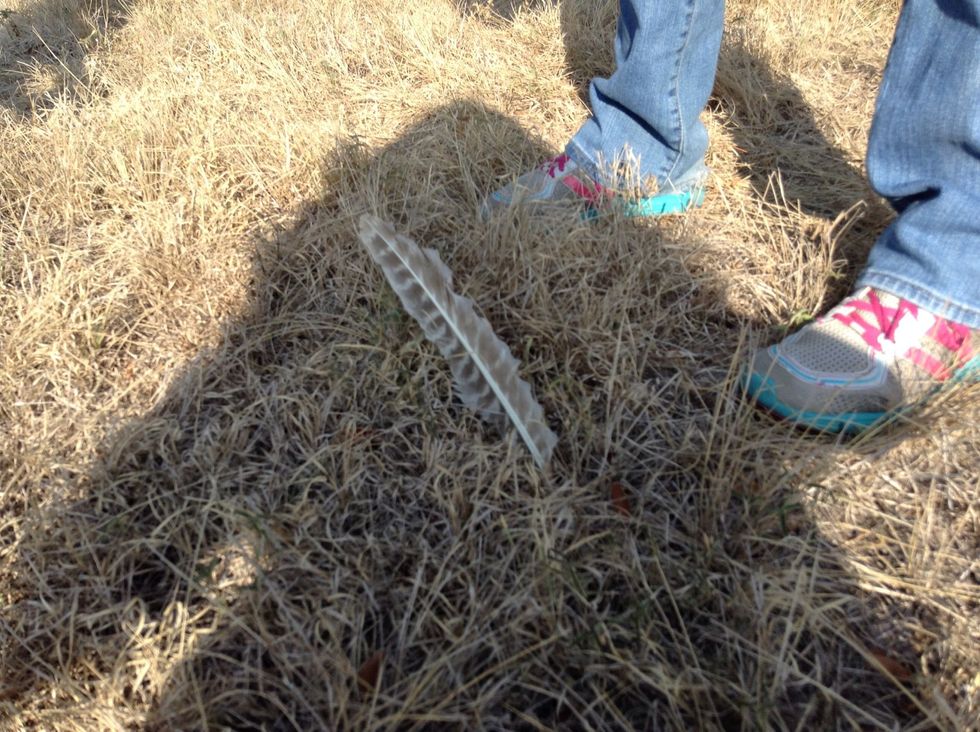 This feather came off of a big bird you can tell because the feather is thick,long and big.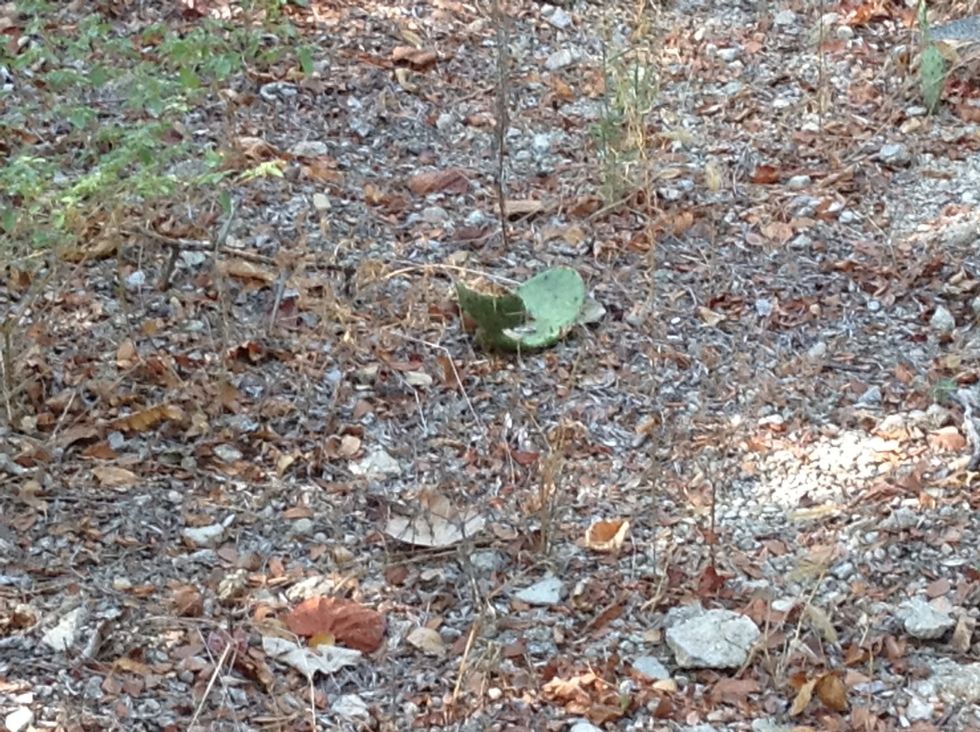 This cactus is most likely not fully grown so it cannot contain a lot of water.
This scull was probably a bull because of its horns and the shape of the scull looks like a bulls.
These feathers are most likely turkey feathers because of the shape,color, and size.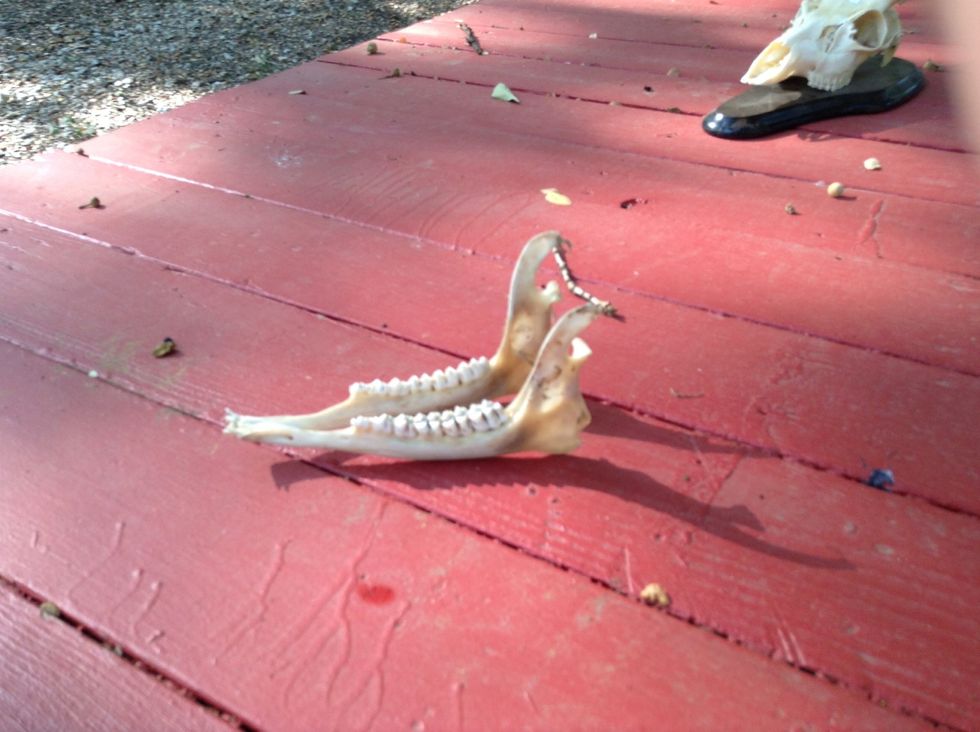 This jaw looks like a deers jaw because the teeth are dull and small.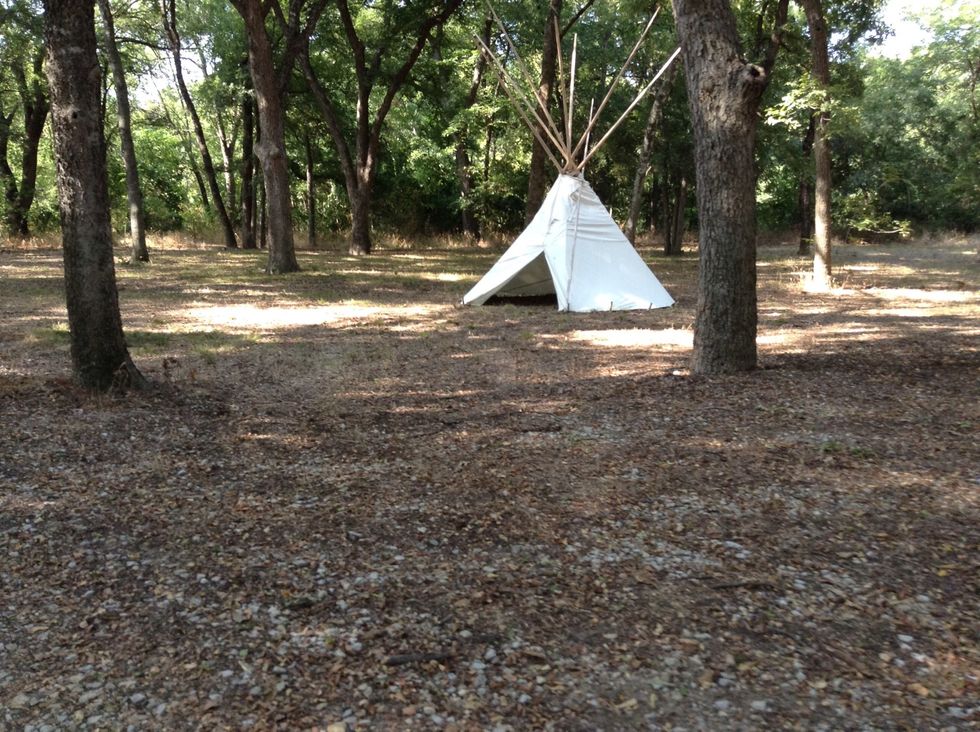 This tepee is made of strong cloth and large pieces of wood.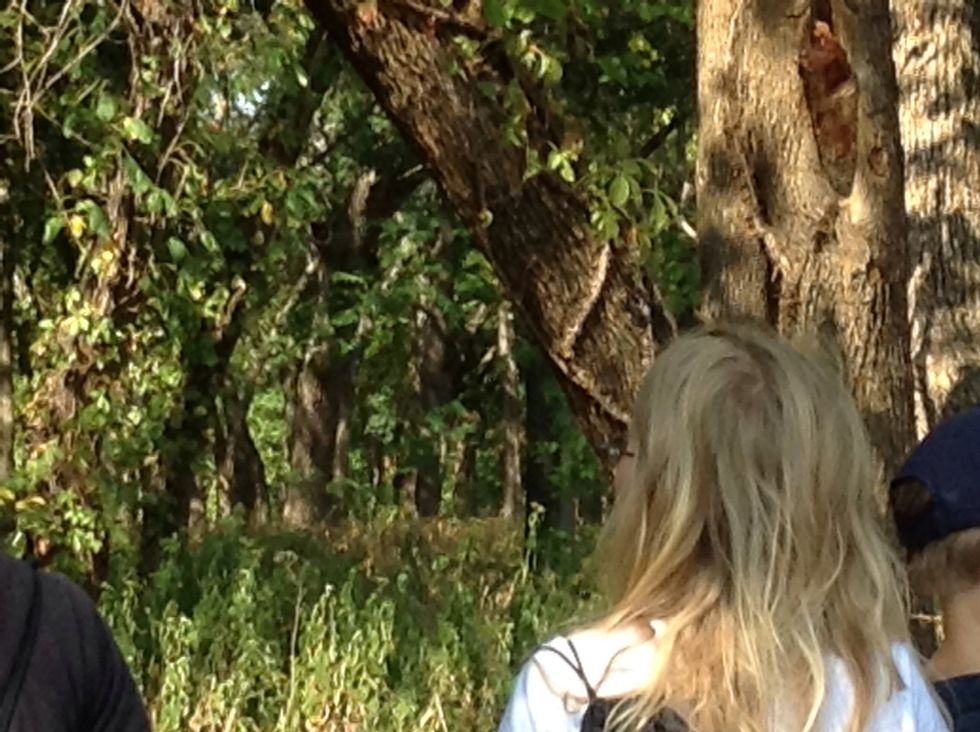 The bumps on the tree are called Virginia creepers, they usually grow with poison ivy.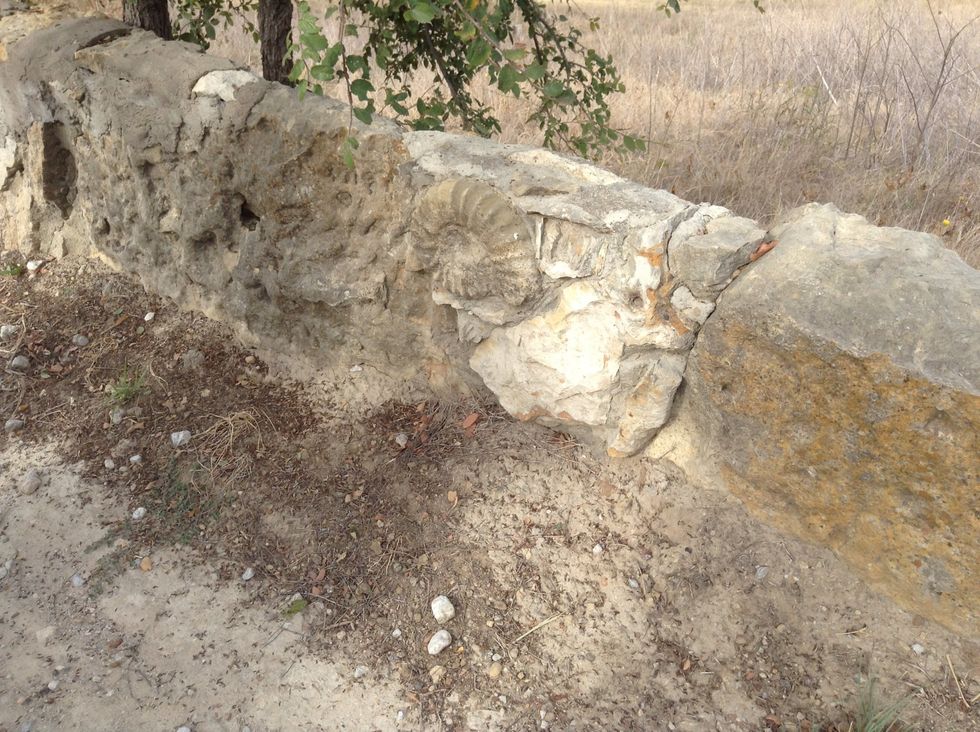 The fossil in this wall looks like it was from a sea creature.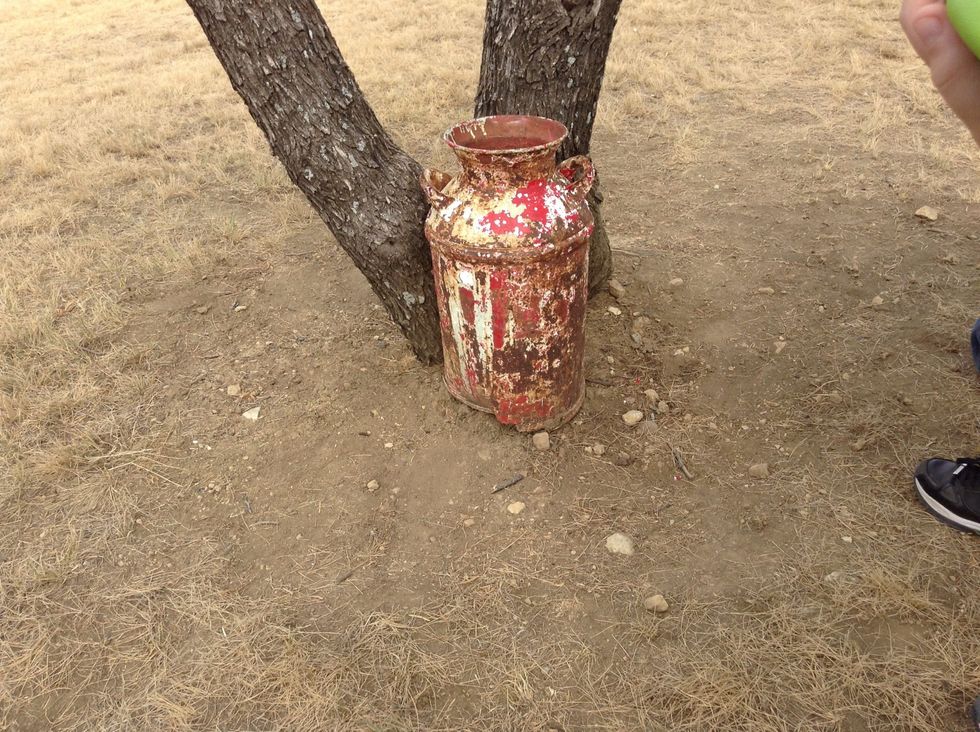 This milk can looks old and rusted from rain.
Question: What types of animals live in the creek? Answer: Fish, reptiles, crustaceans, and amphibians.
Question: What do spiders eat? Answer: Small insets and other spiders.
Question: How do the animals survive in the hot weather. Answer:they dig holes and go under ground or in plans or water.
Question:what does poison ivy look like? Answer: Poison ivy can be green, orange, yellow, and red.
Question: What do gecko's eat? Answer: Insects , worms, and crickets
Sources: http://www.fivecreeks.org/info/fishes. html http://wanttoknowit.com/what-do-spiders-eat/ http://wiki.answers.com/Q/How_do_animals_adapt_to_the_desert#page3
Sources http://wonderopolis.org/wonder/what-does-poison-ivy-look-like/ http://diet.yukozimo.com/what-do-geckos-eat/
1.0 I pad
1.0 Water bottle
1.0 Backpack
1.0 Long pants
1.0 Pair of Close toed shoes
1.0 Short sleeve shirt