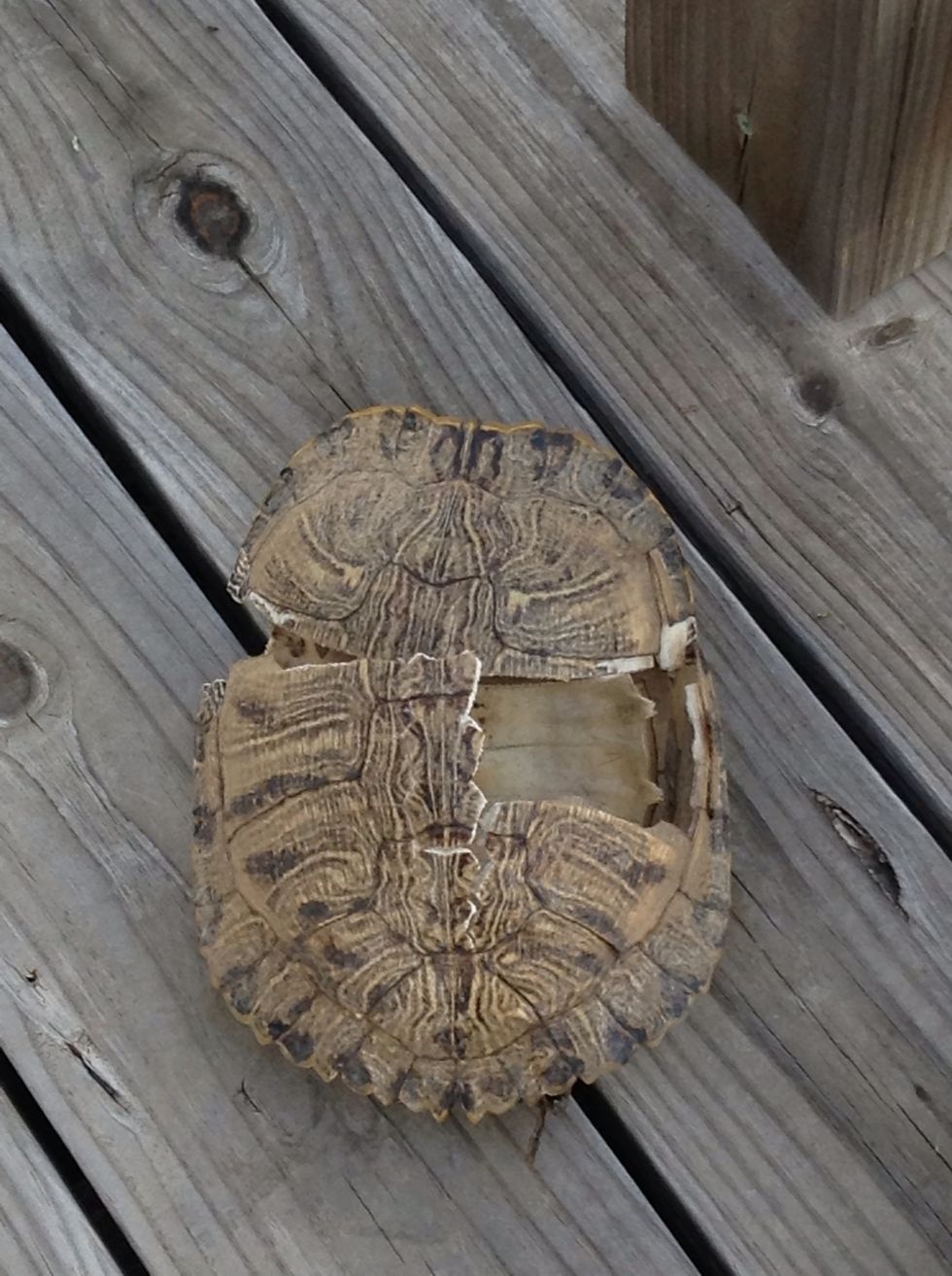 It seems like the turtle that lived in this shell left.
Why did the turtle leave his shell, and why is the shell broken?
In my research it told me that turtles never outgrow there shell. The turtle must have died in its shell.
Why did the snake start to lick the moss in the water, and how could it swim in that water, can all shakes do that?
In my research I found that all snakes can swim, and it also told me that if you ever encounter a Black Mamba (type of snake) then you should run screaming like a little girl.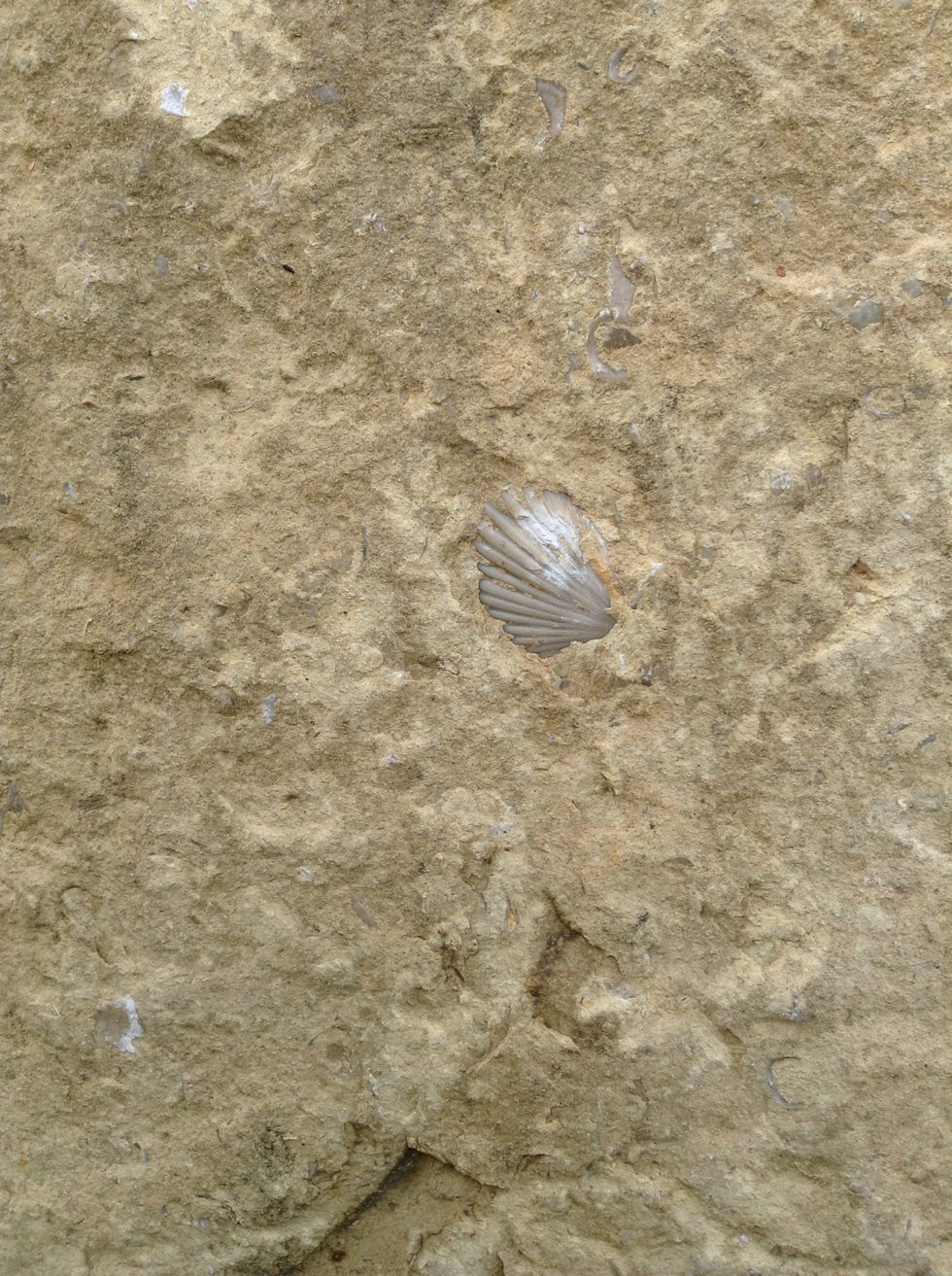 A seashell sits In this wall.
I wonder how the seashell got there?
I'm thinking a long time ago a part of the sea or a lake dried out and the shell stuck to the wall.
Ryan decides to have a friend named Fred sit on his hand.
Do all grasshoppers have wings? In my research I found that not all grasshoppers have wings only 4 types do.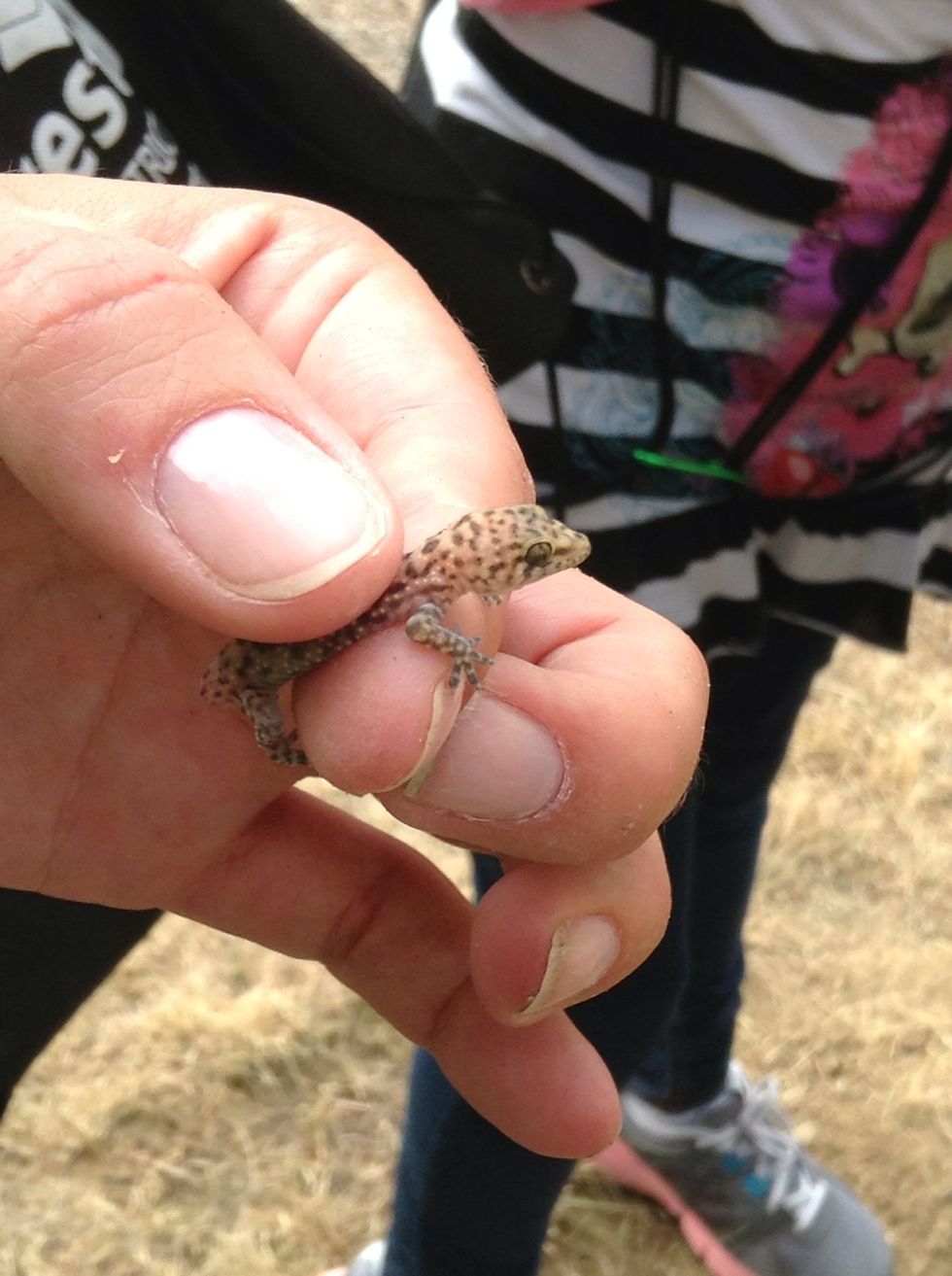 Jessica (Hunters mom) found this Gecko in a hole and caught it.
I wonder where geckos live? In my research I found that geckos live in warm places like the dessert.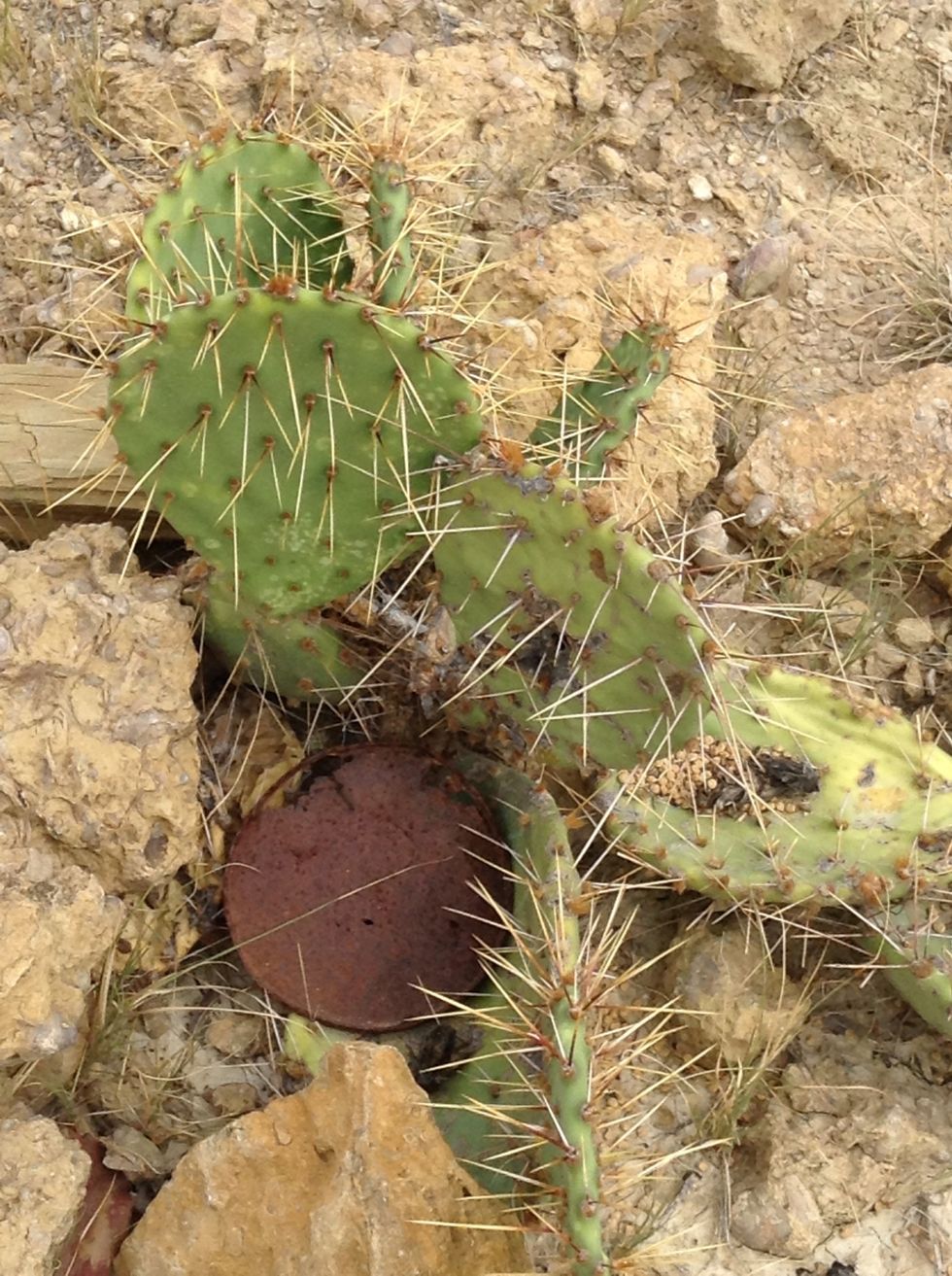 This cactus has been living in this sandy area, I wonder how it survived out here does it need water?
In my research I found that a cactus can survive with out water, it shows signs of death but really it is alive because of a route inside of it that route holds water that still makes it live.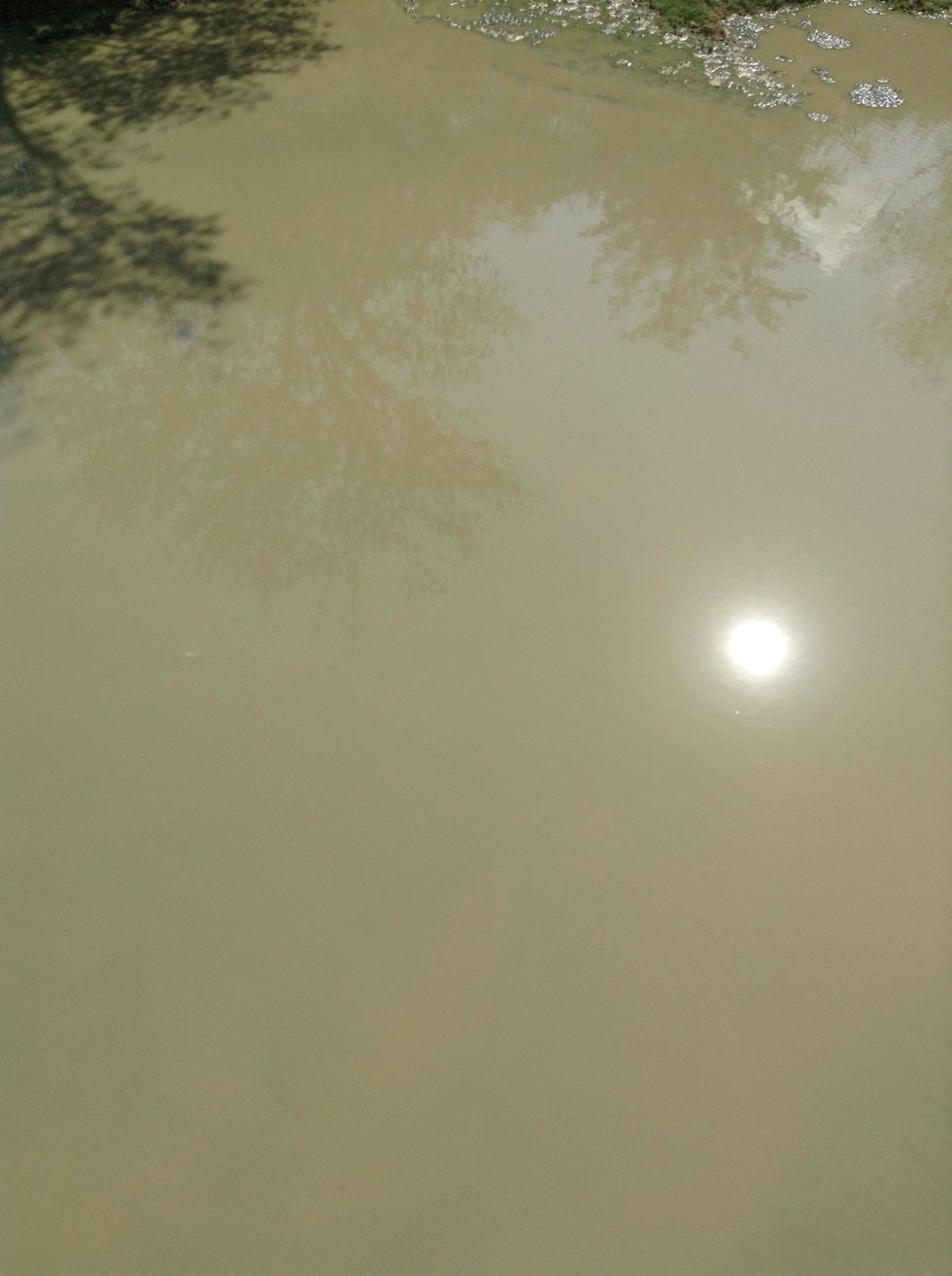 This water is just gross, or is it? This water looks brown but why?
In my research I found that the water is brown because of the soil in the bottom of the lake or creek. The water could sometimes swoosh around and the soil mixes with the water and it becomes brown.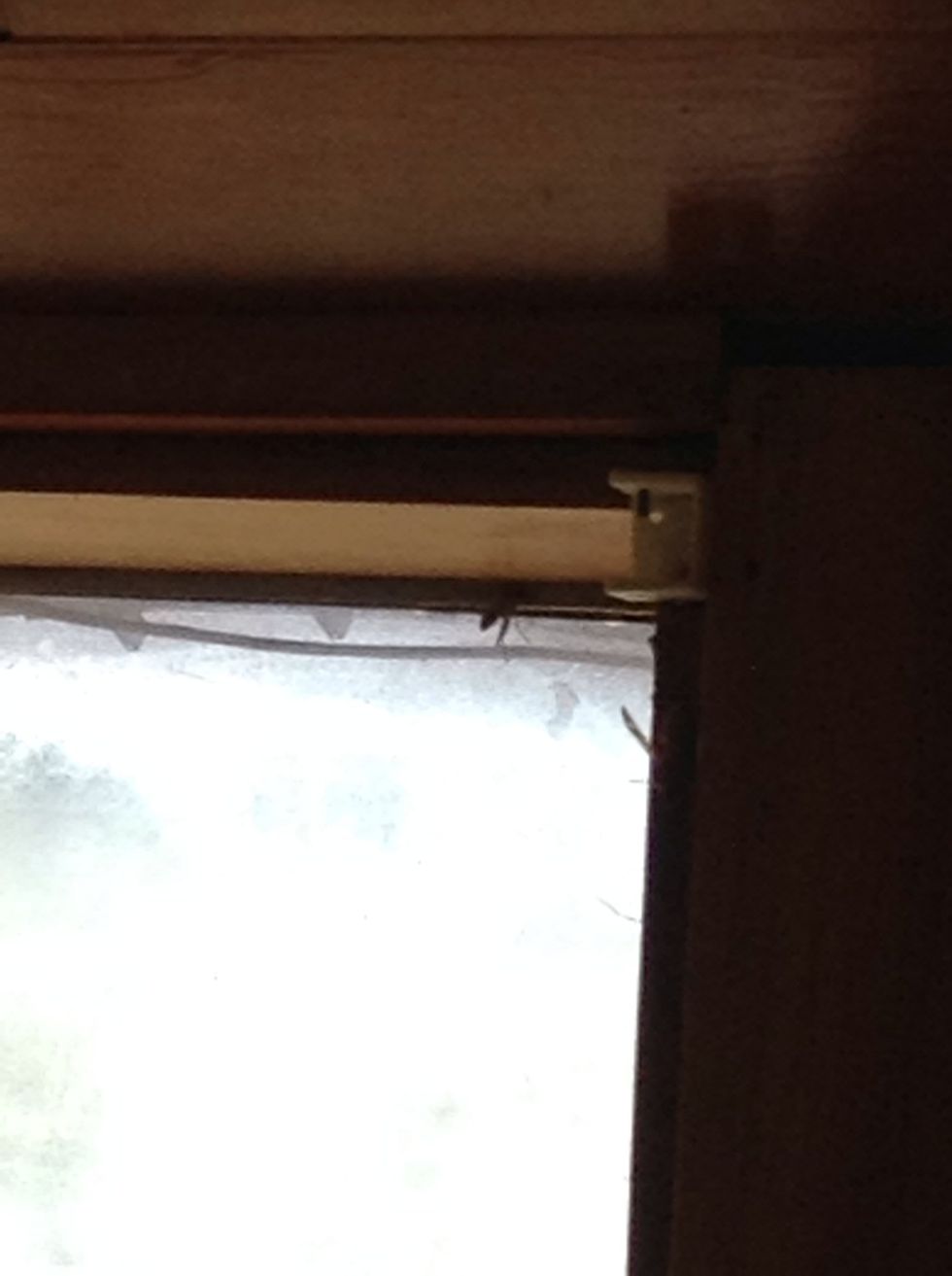 Wasps find there way throw the small hole in the widow. I wounded why wasps sting us even if we don't mess with them?
In my research I found that wasps sting to bring the meat back to the larva although the bees don't sting in less of a threat or what they think is a threat which causes them to tear there abdomen.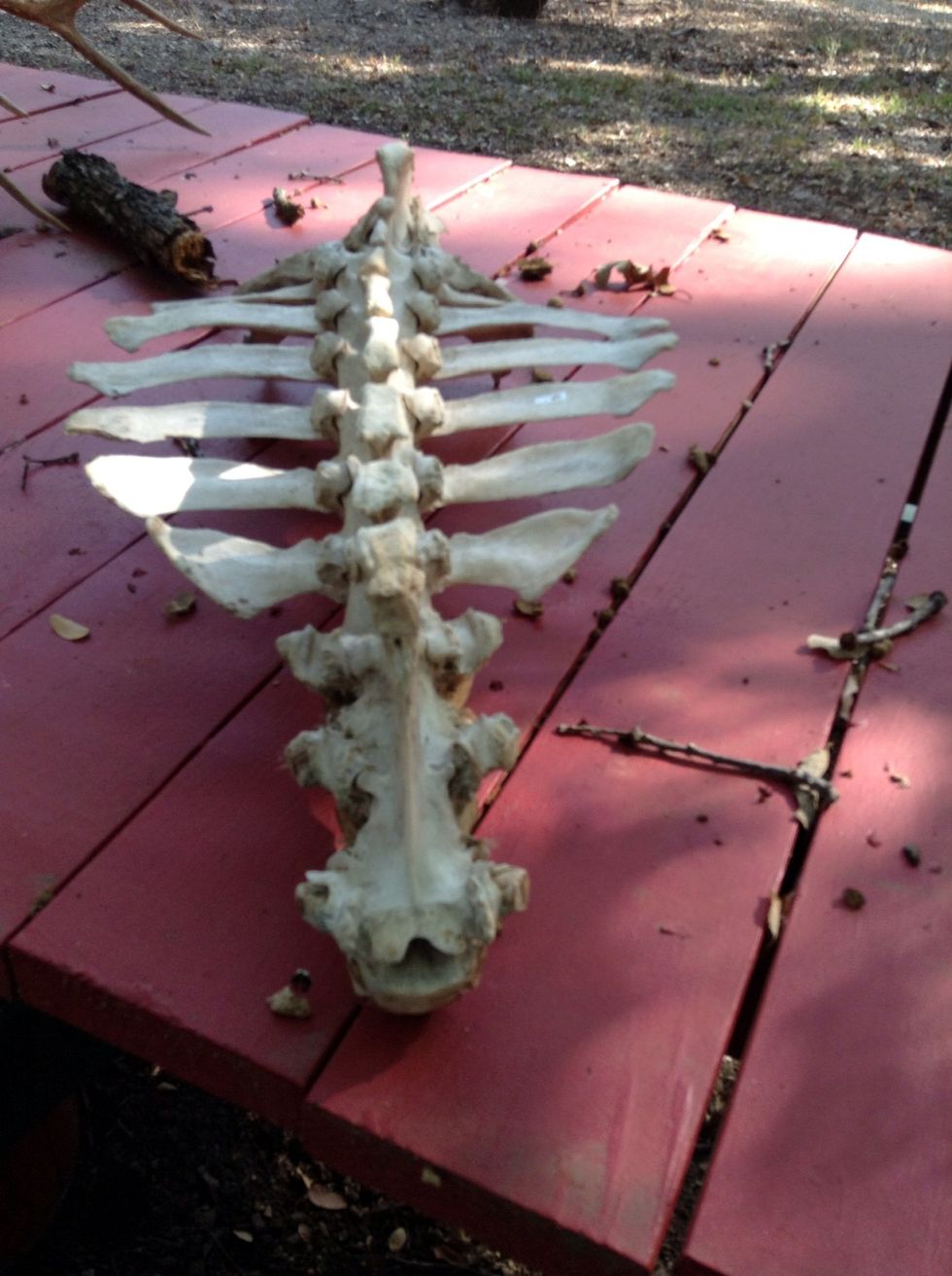 This is a spine of an animal. I wonder what a T-Rex's spine looked like?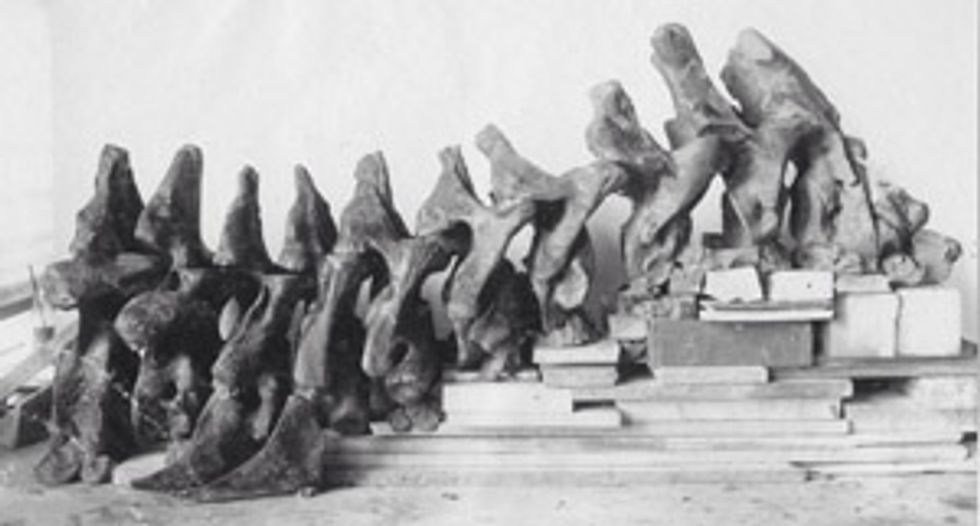 In my research I found this photo of a T-Rex spine. It seems to be very large what do you think would happen if dinosaurs where still alive?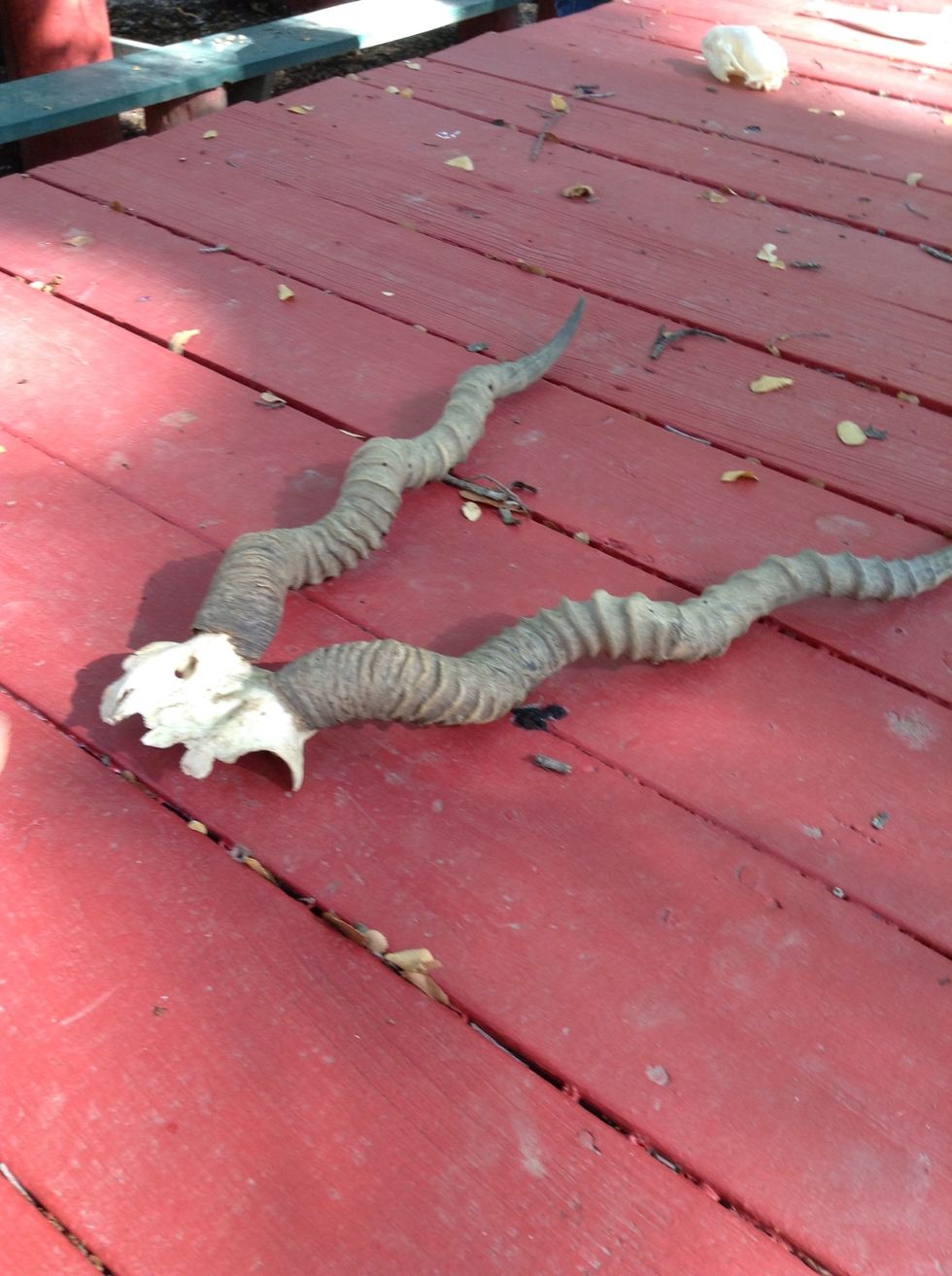 This is the horns of an Antelope. An Antelope is a type of animal. I wonder what the antelope eats besides grass?
In my research I fond that antelope not only eat grass but twigs leaves and other types of plants and The's animals aren't just fast runners they jump real high too.
This was my OLC adventure with my 5th grade friends! Sources for finding answers: www.Ask.com, www.Animalplanet.com, www.YAHOO.com, www.Google.com. Thank you!
I pads
Closed toed shoes
Water bottle
Shovel
Backpacks
Long pants or jeans
Bulbs
Stick
Internet