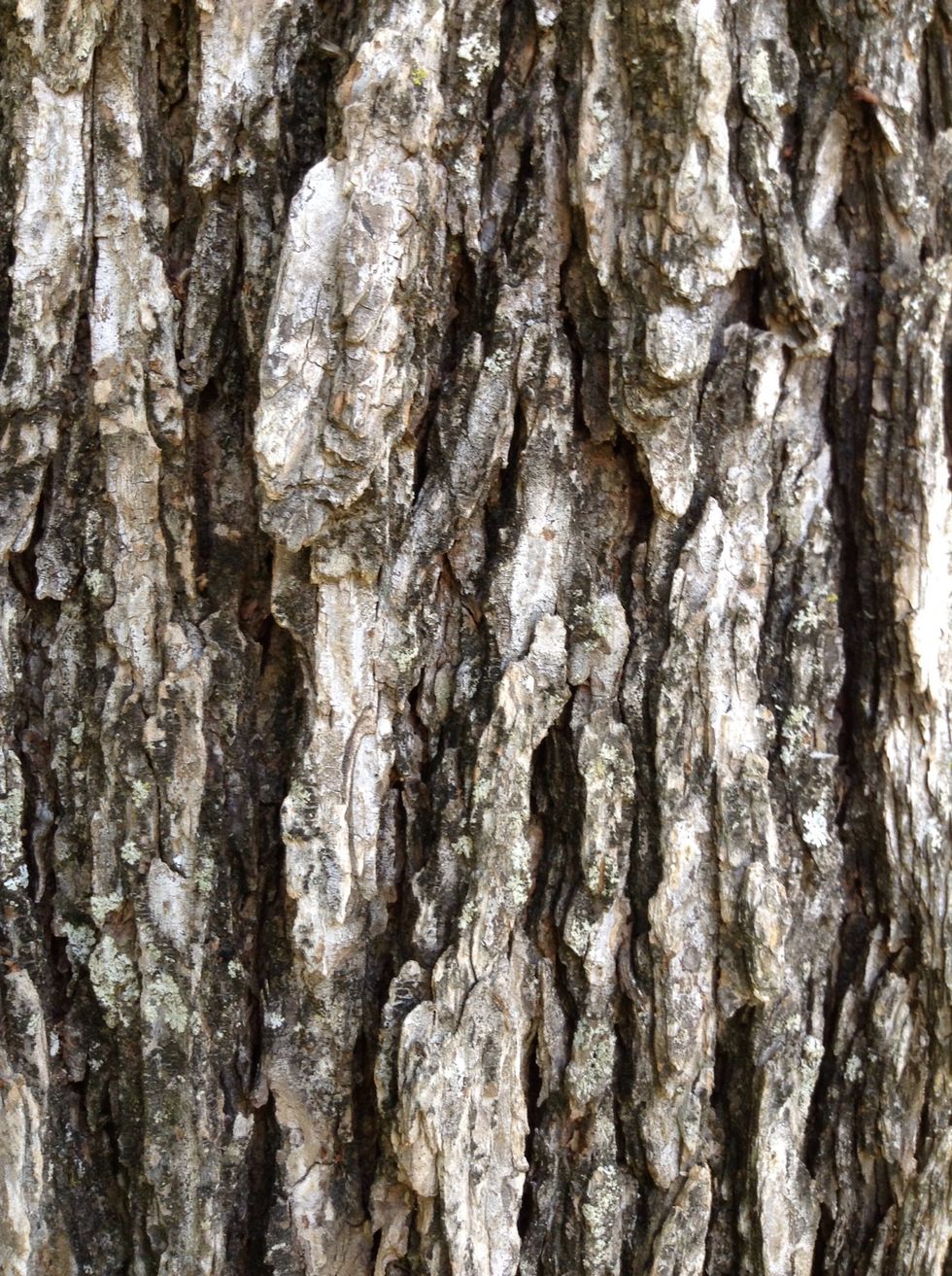 To happily enjoy the Outdoor Learning Center is to first get off the bus. If you listen to the teacher or guide for directions, you will know exactly what to do.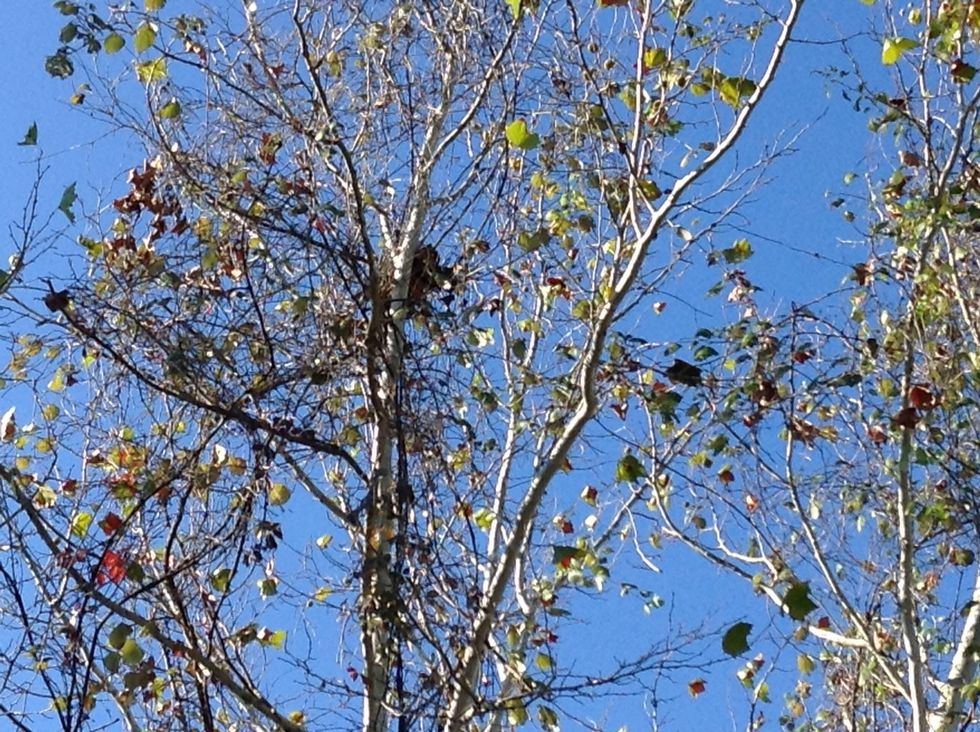 After listening to directions, you can go explore the OLC. As you can see here, my group saw a bird's nest.
After exploring many habitats and other things, we do stations going over what we saw. They ask things like, what do you think could live in the log?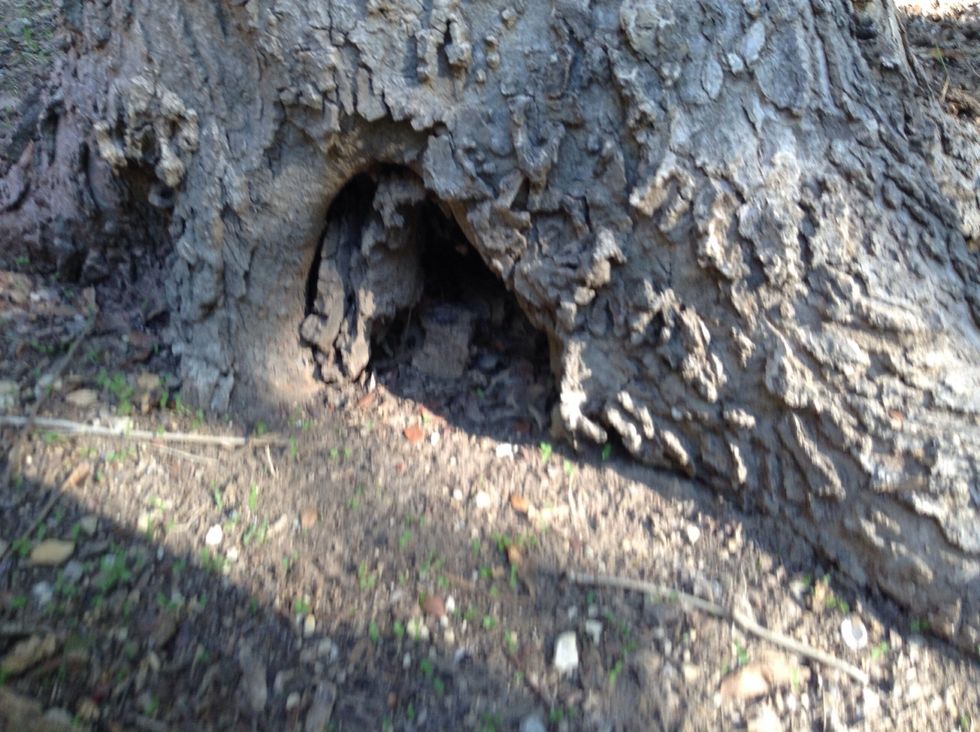 Then after looking at many things, we also do group stations. It's where a teacher gives us a question, and we have to figure it out. If we get a math question correct, we get a bead.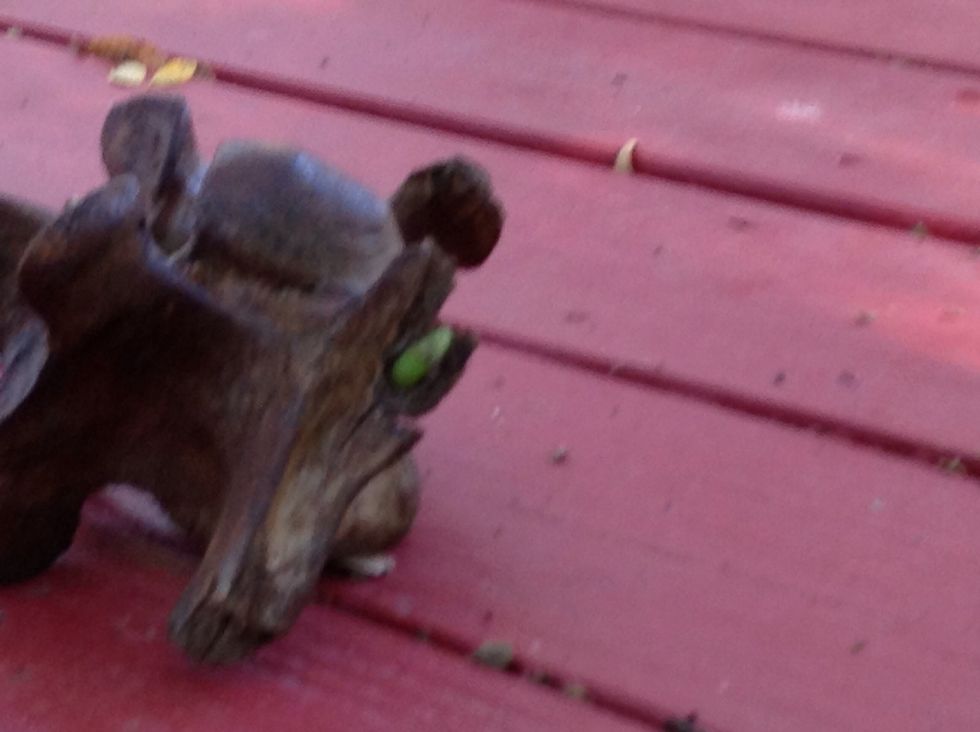 If you listen and cooperate with your group and teacher, you would be able to see a bunch of pelts and bones. You also find out, even bones can be habitats!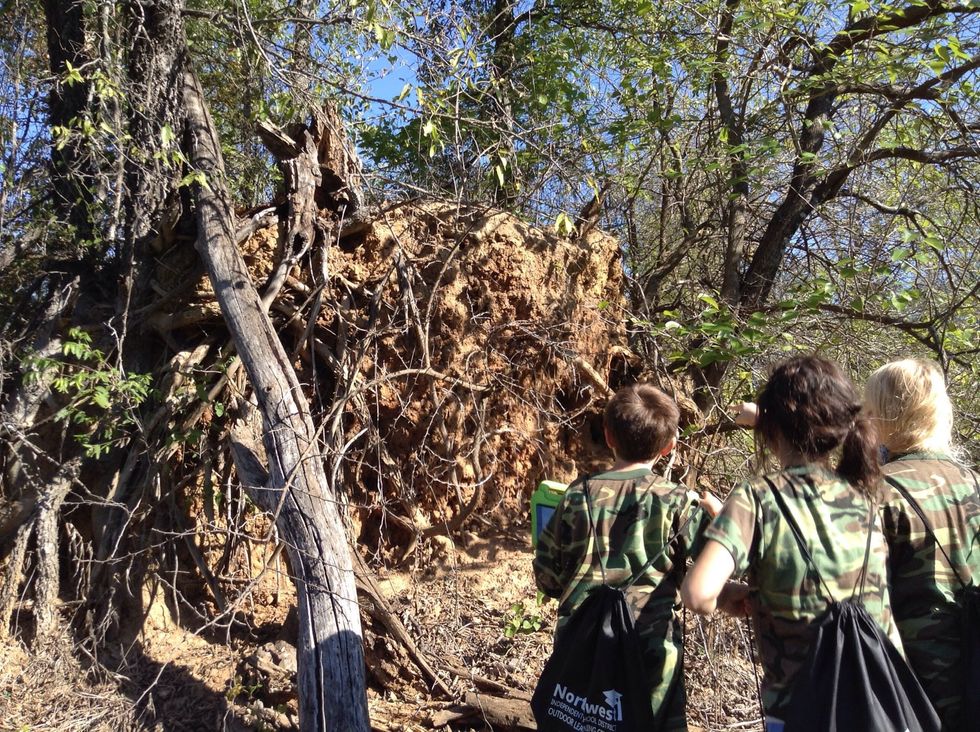 As you take a step towards the end of the field trip, you can experience a steep hill and some wild animals. Kidding! Those are kids from my school.
Also as you go back to camp, you can visit the brown, glossy lake. Here fish can live, also a dirty dog named Tex!
As you get off the trail, you pass by a acres of land. What do you think lives in there?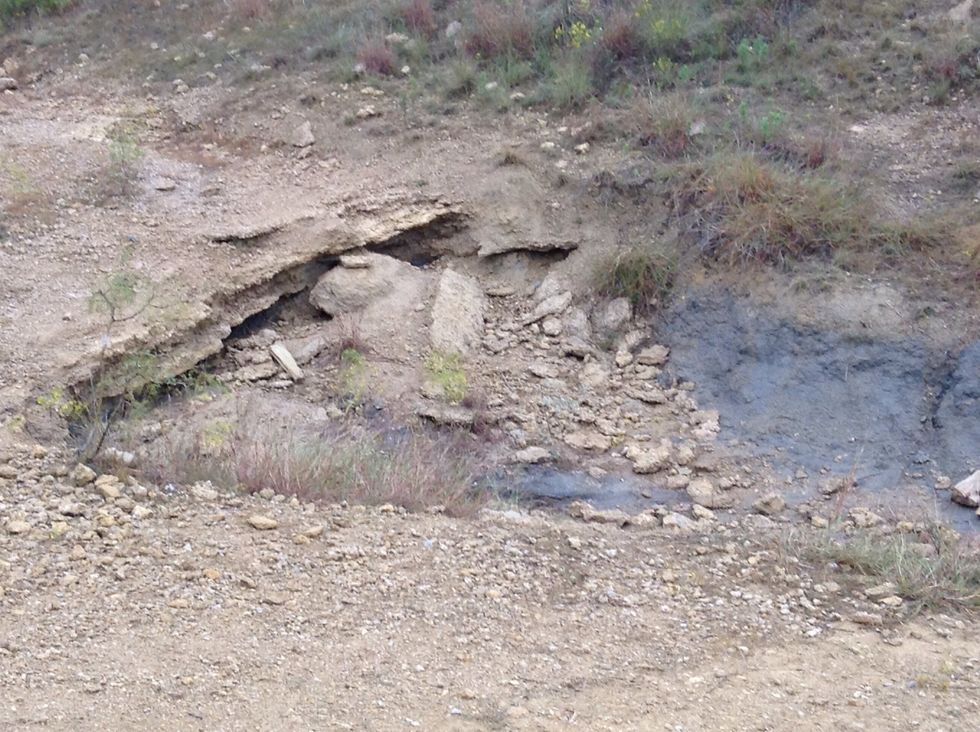 Before you board the bus, you get more instructions from your teacher/guide. Lastly, you leave. I bet you you'll think the OLC is an amazing place!
As you have read, you can experience many things at the OLC. It is a very fun time that you might remember for life.
I also think you should go to the OLC because there are many habitats and acres of land to run through. If you stick with an adult, you can see many animals and stay from danger. It's a calm, but
want an exciting adventure. Go to the OLC! :)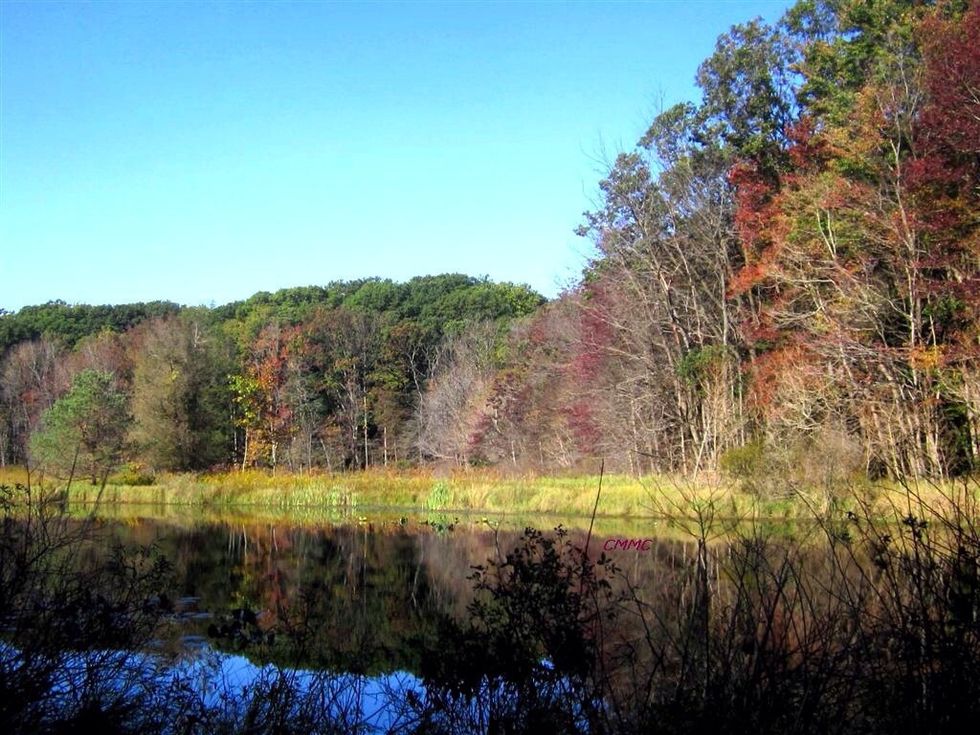 The sun shines on the trees. The trees leaves absorb the sun's energy into food for itself. Then, when something like a beetle comes along, it eats the leaves. Now the beetle has energy. That beetle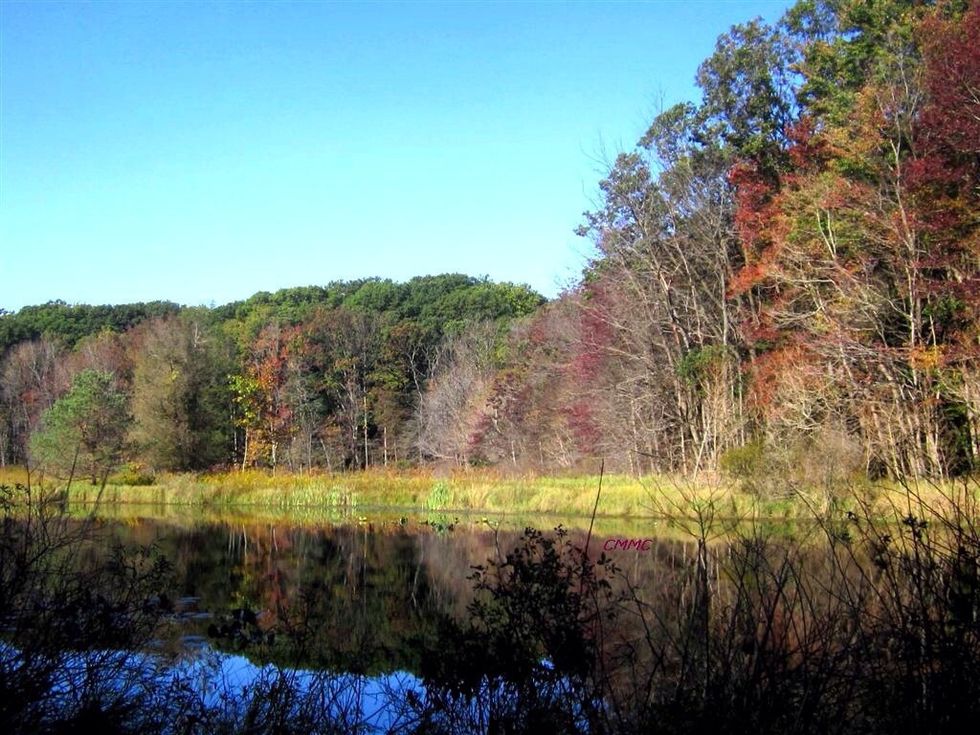 will then hop away and get eaten by a frog. The frog gets its energy from that beetle that got its energy from the tree leaves that got its energy from the sun. Later, that frog will get eaten by a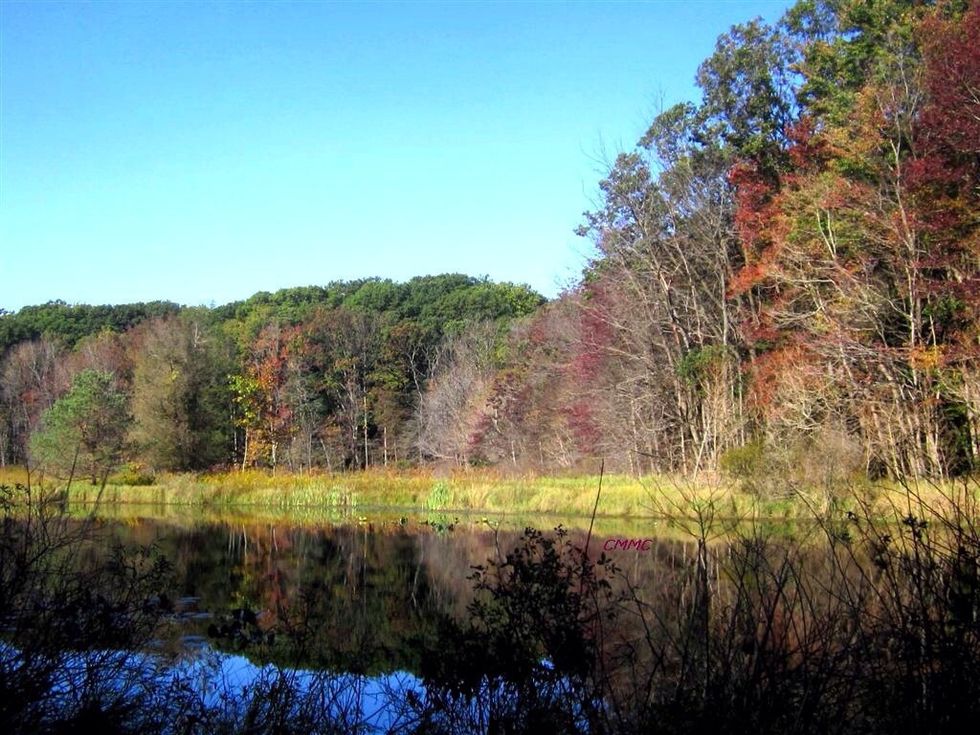 snake. That snake will the get eaten by a hawk. That hawk will then die one day. It's body will soon turn into soil, which will turn into grass. And do you know where grass gets its energy? The sun.
The Notes App
The Camera app
The OLC
Jeans
Water
OLC Backpack
Closed-toe shoes