Being busy is no reason for not having fun or exercising my dog. Check out how in less than ten minutes my dog is happy for the rest of the day.
8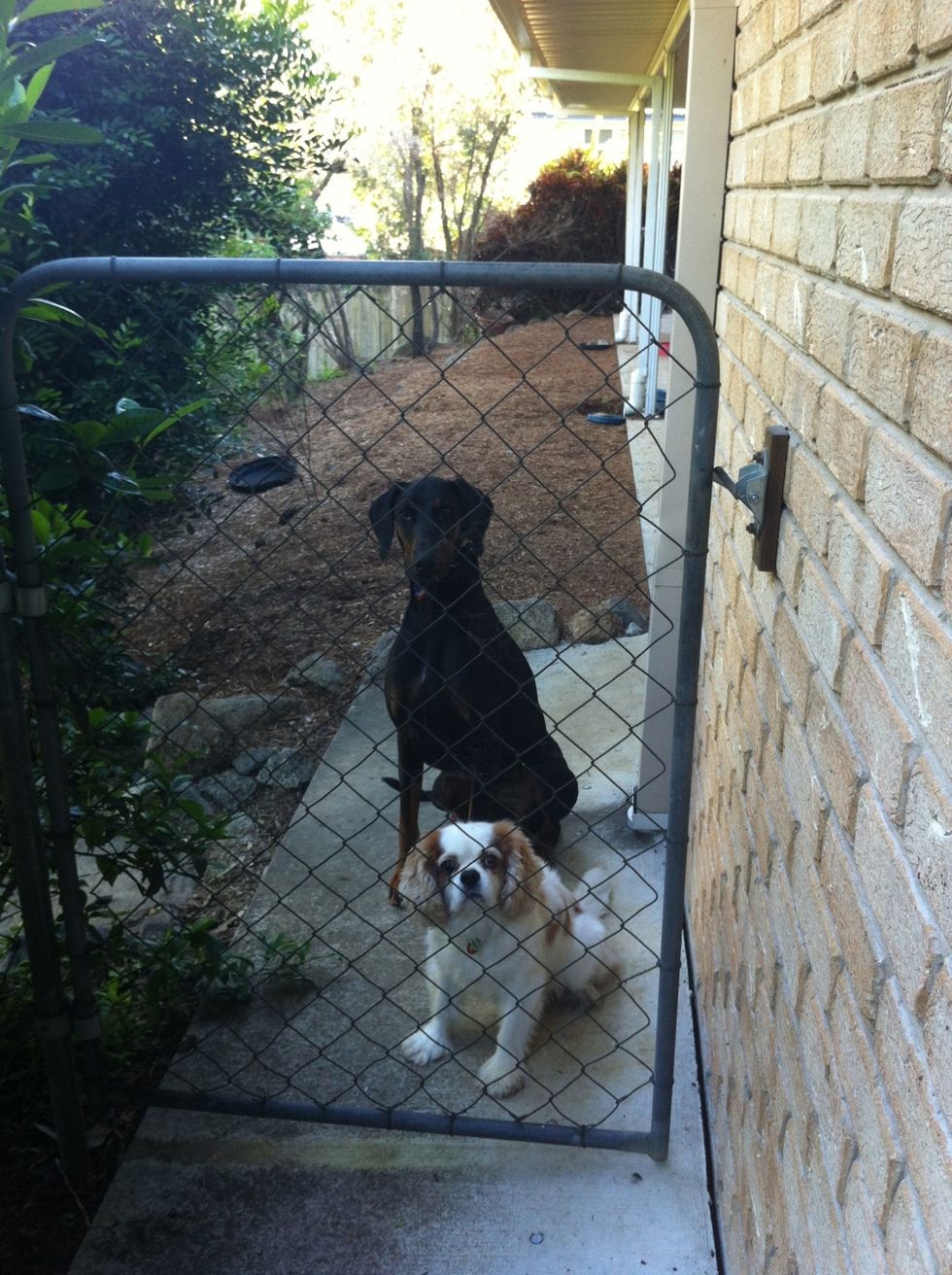 Choose Strider NOT Doogle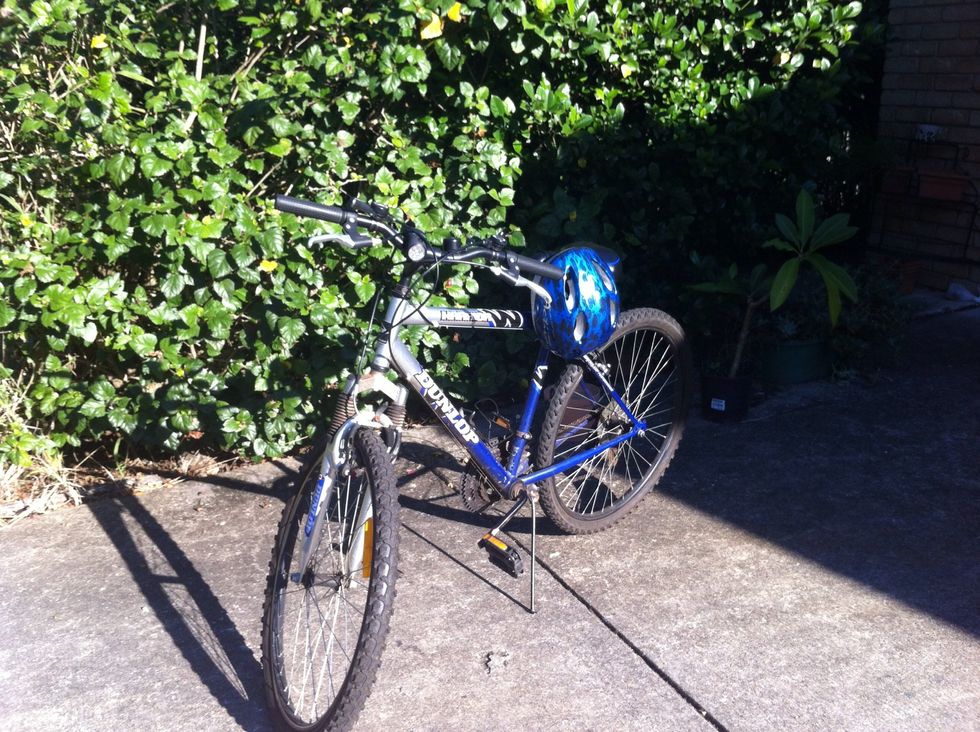 Bike and helmet
Chest harness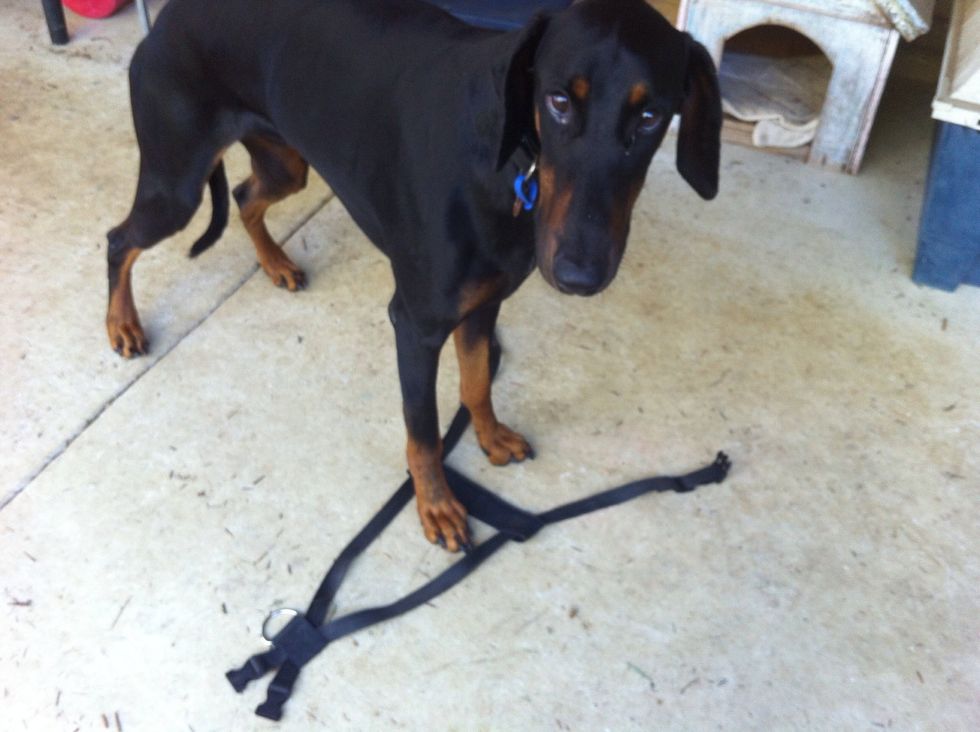 From this position lift harness up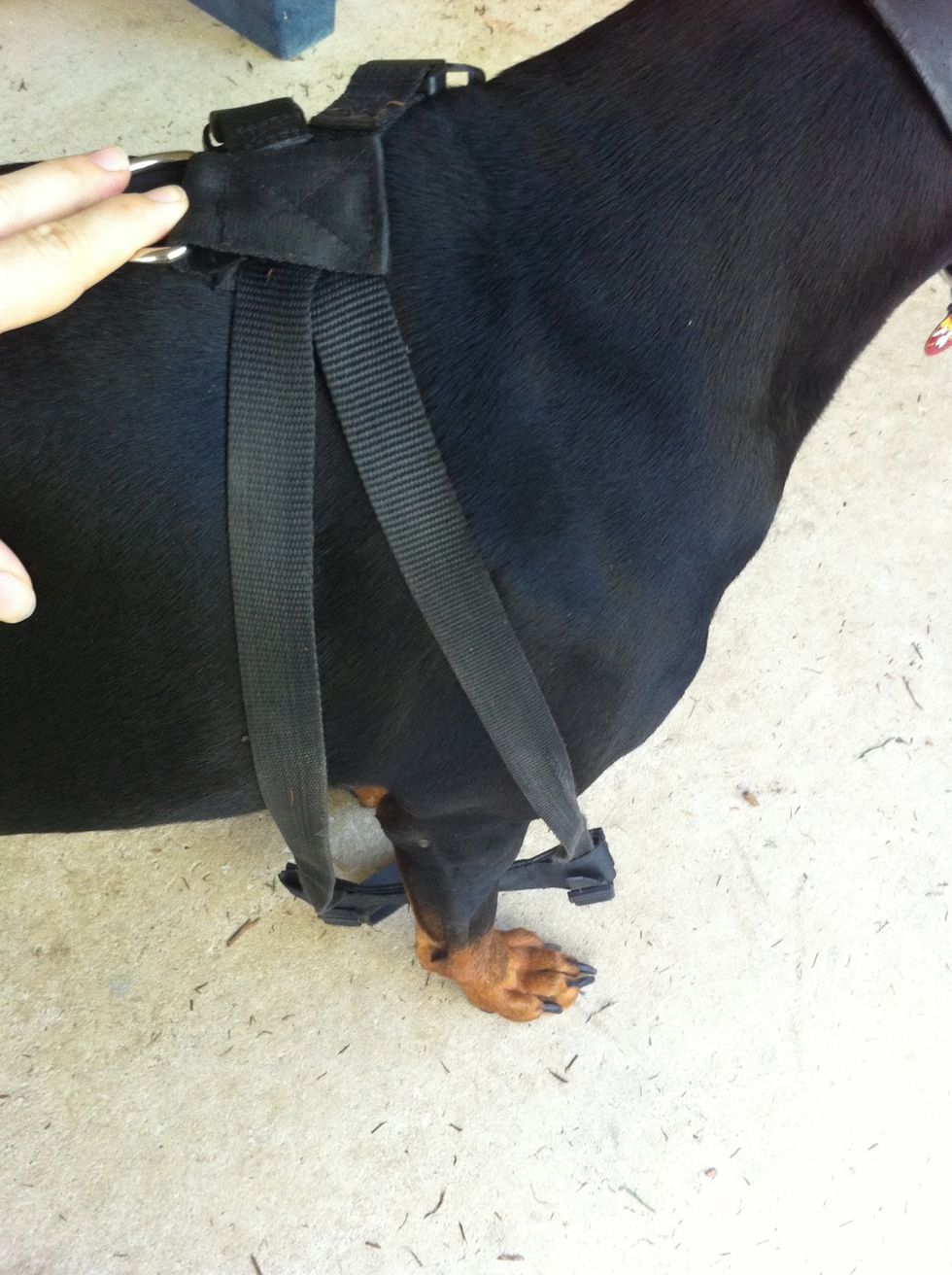 Ring sits on top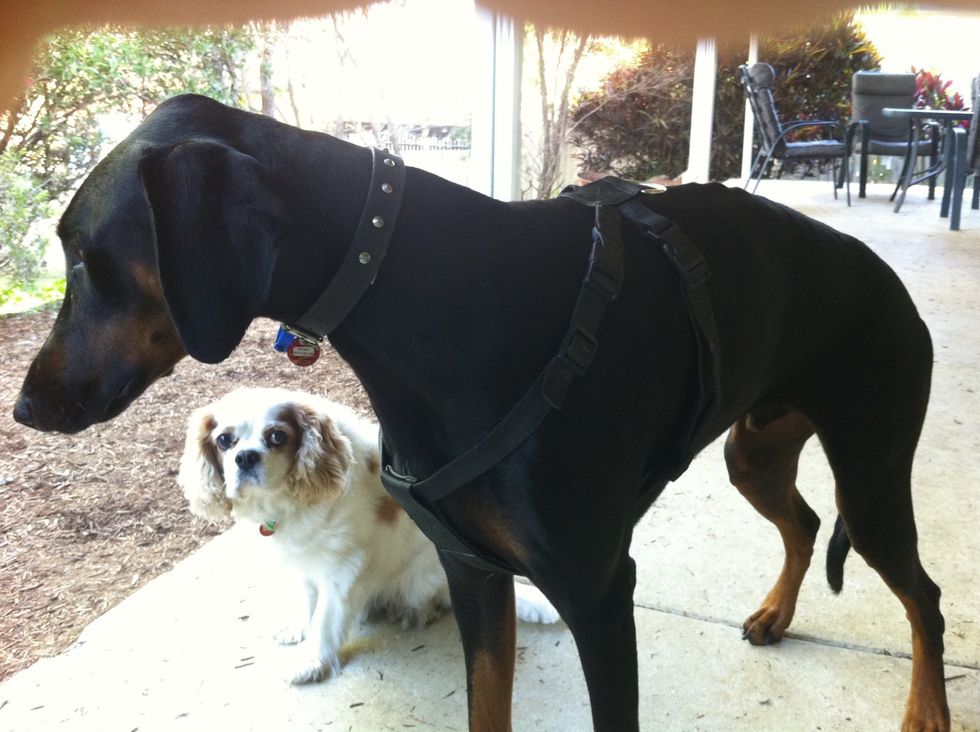 Clip each in place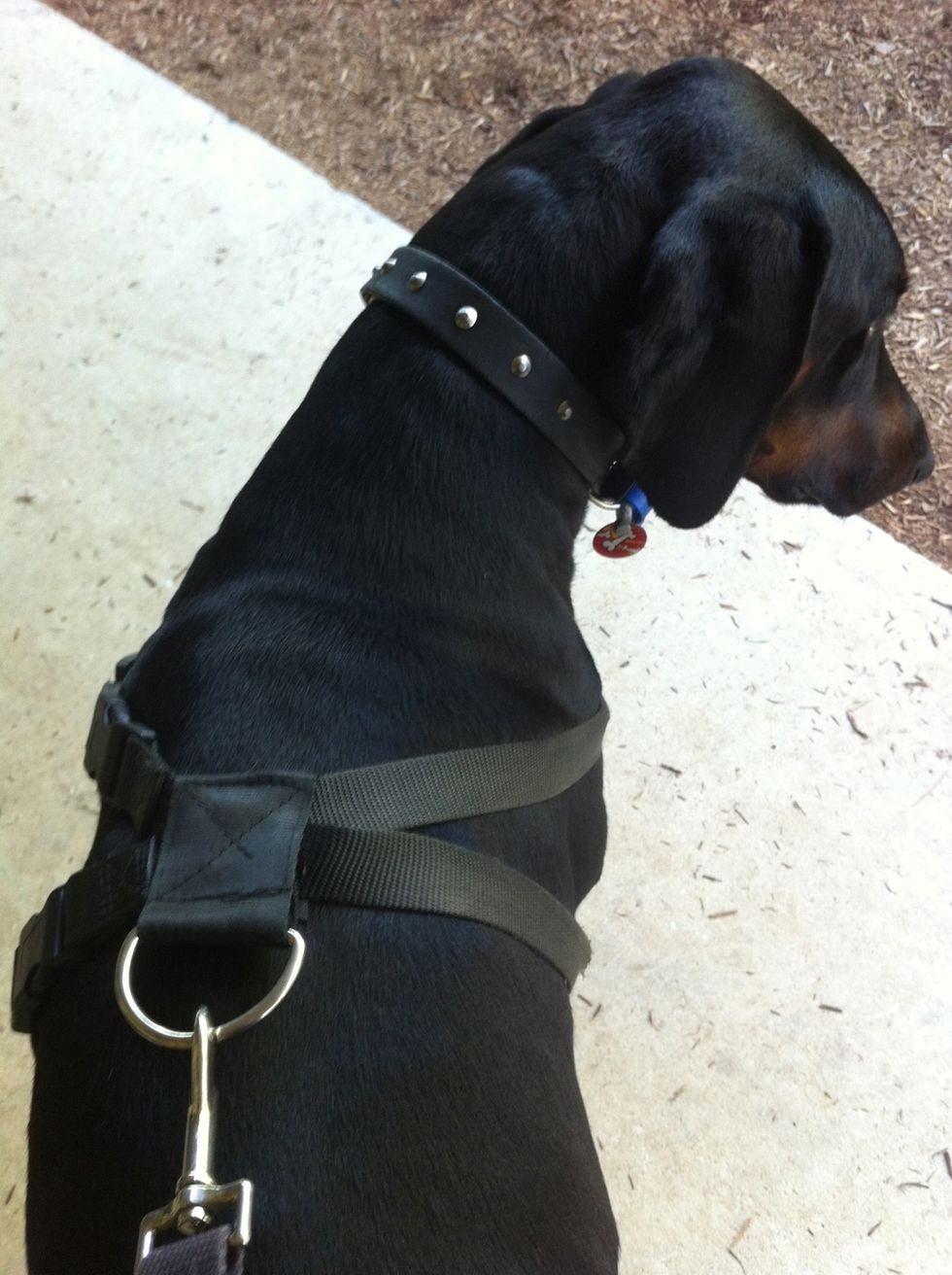 Clip lead to ring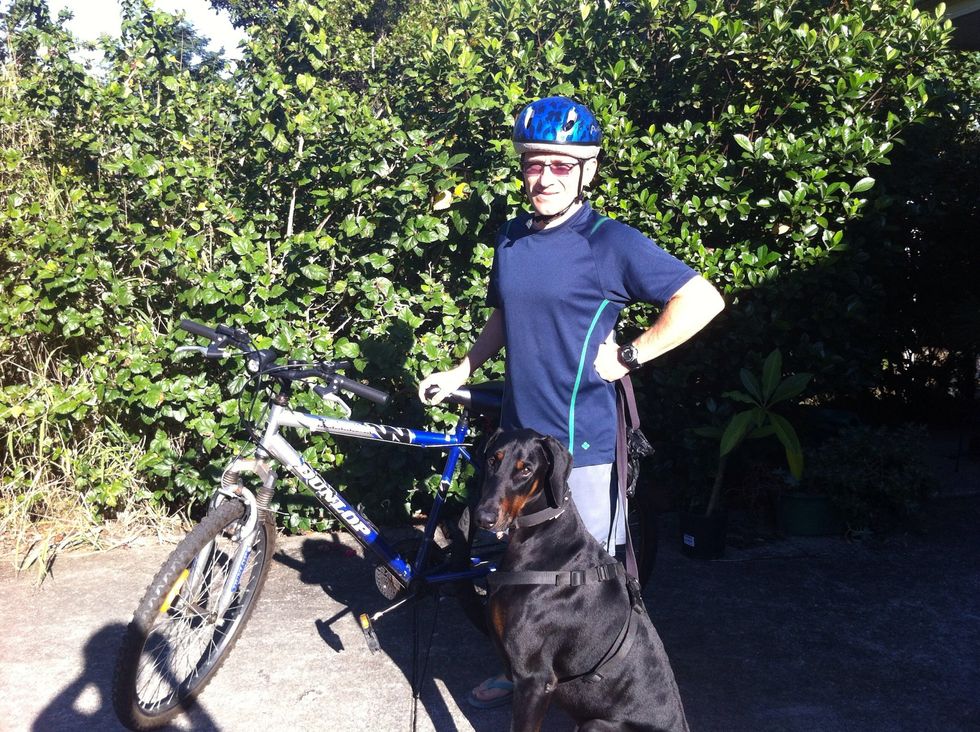 Ready to go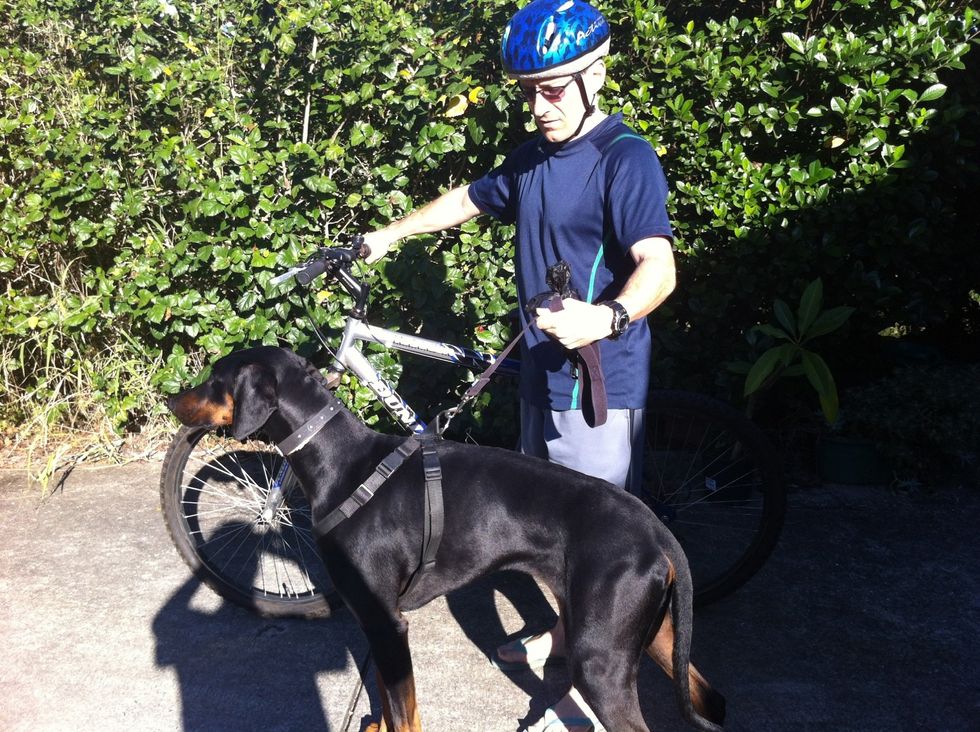 Hold lead so that Strider's shoulders are in line with handle bars. If he is too far ahead he won't know when I'm turning left or right
Tell Strider what I'm doing. When slowing down say "slooooow." Strider is very much tuned into which way I want to go whether left or right.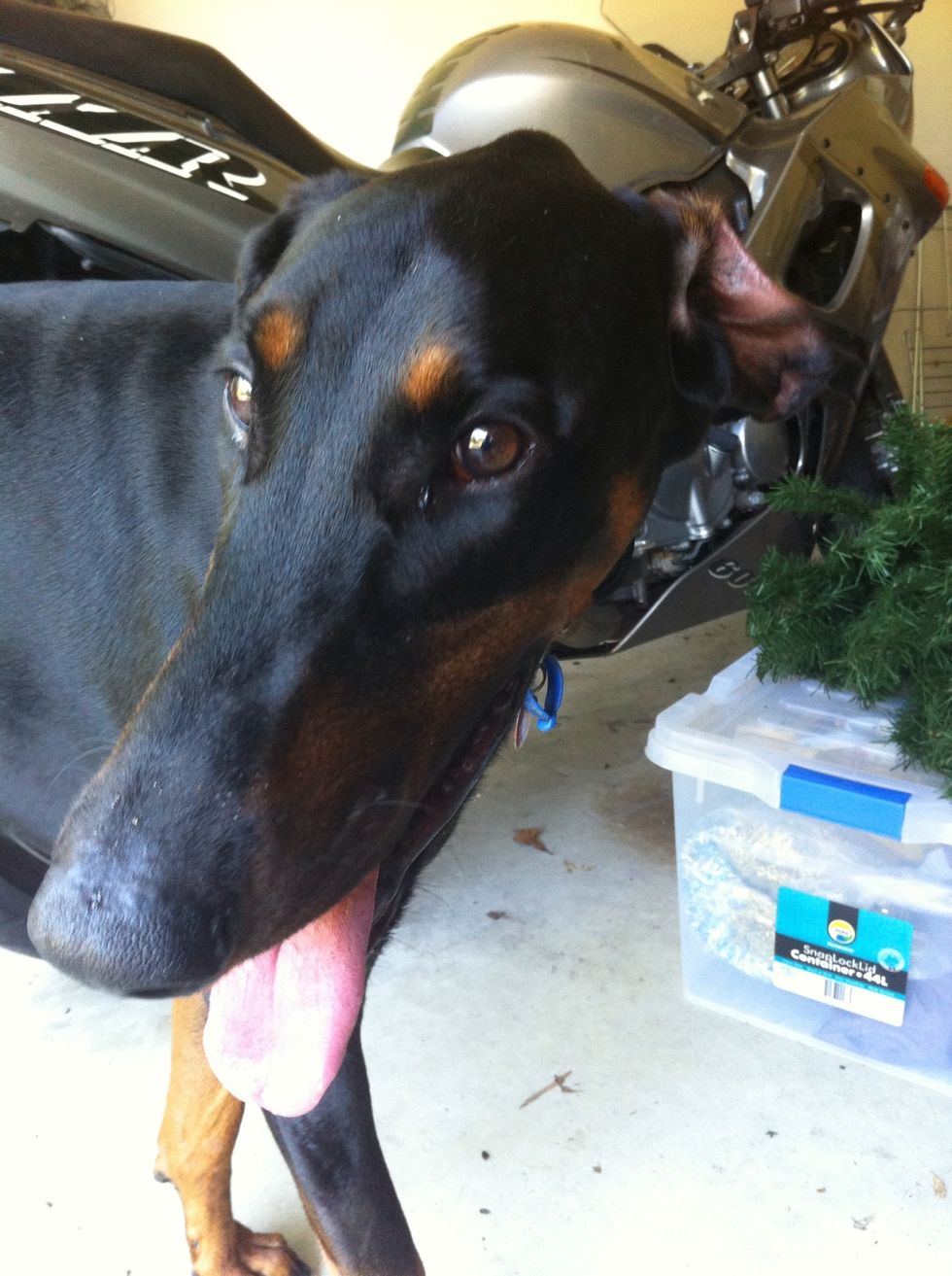 One happy exercised puppy. We cover about 2.5 km in about 8 minutes.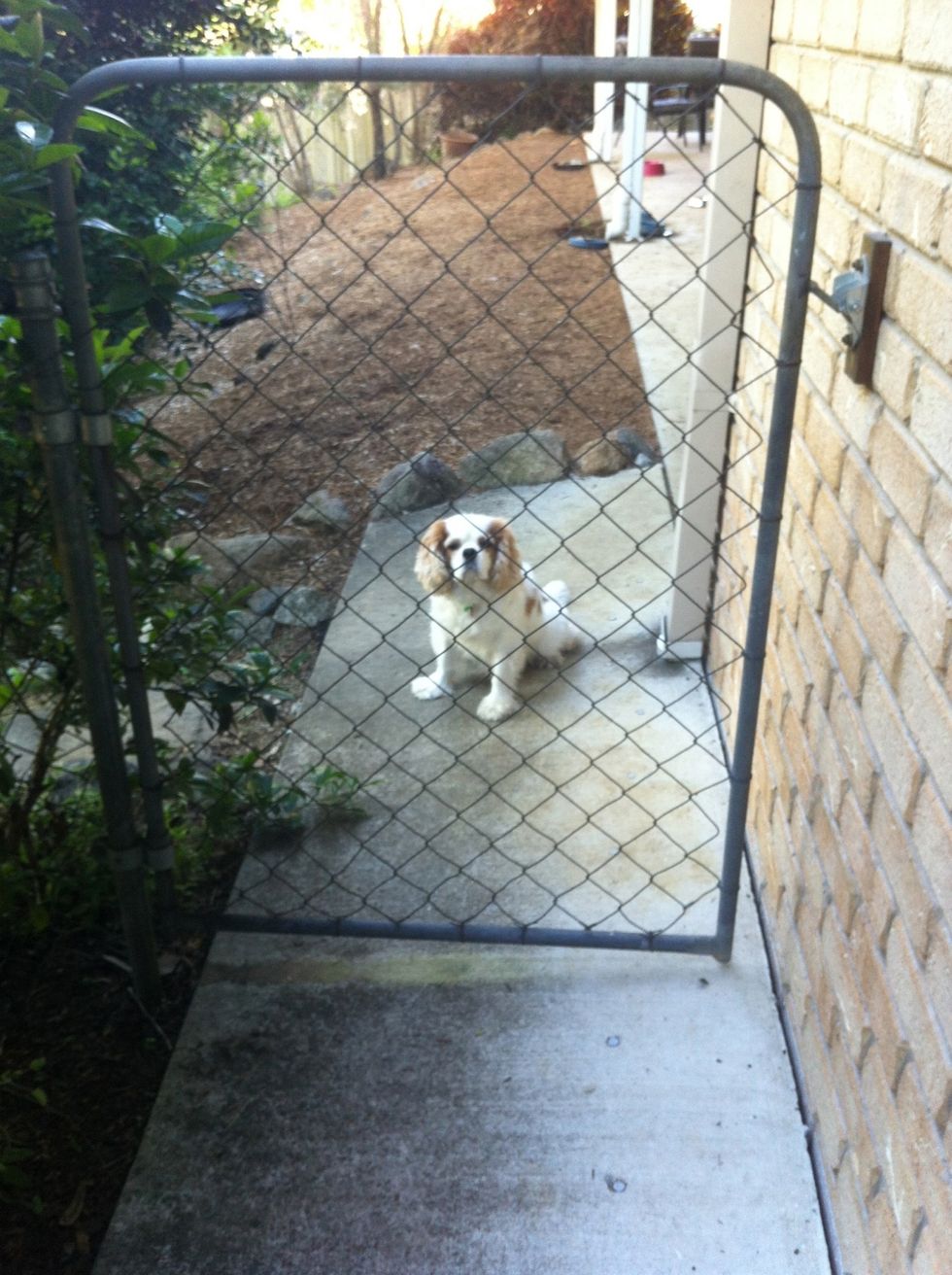 Doogle is waiting for us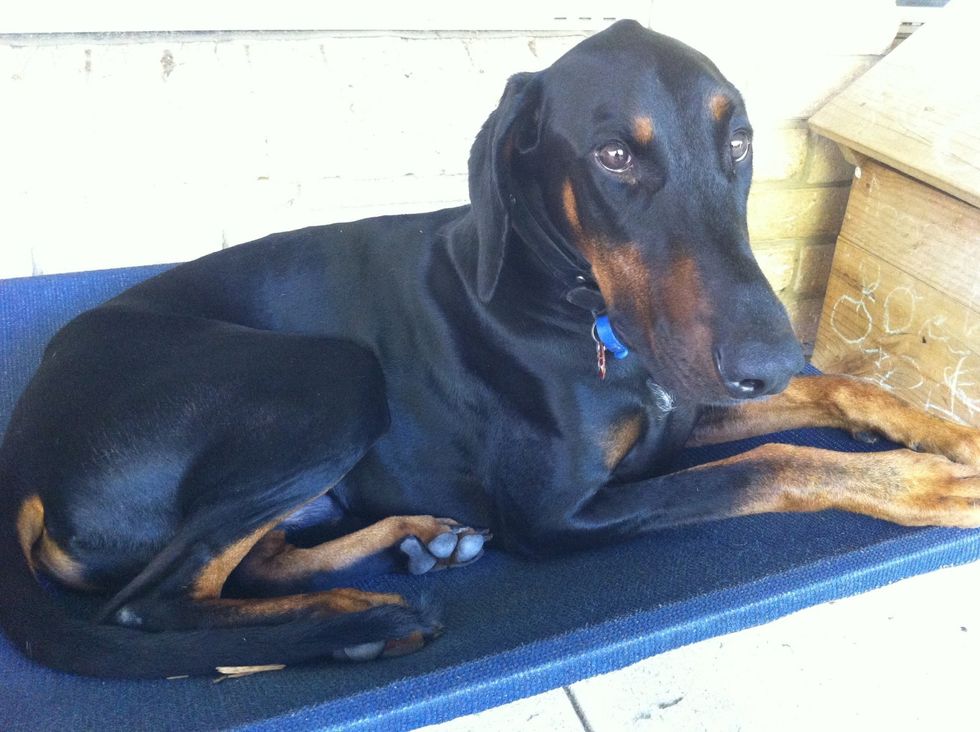 Strider sleeps most of the morning after his run. The alternative is the discovery of holes in the back yard.
1.0 Bike
1.0 Helmet
1.0 Chest Harness
1.0 Strider