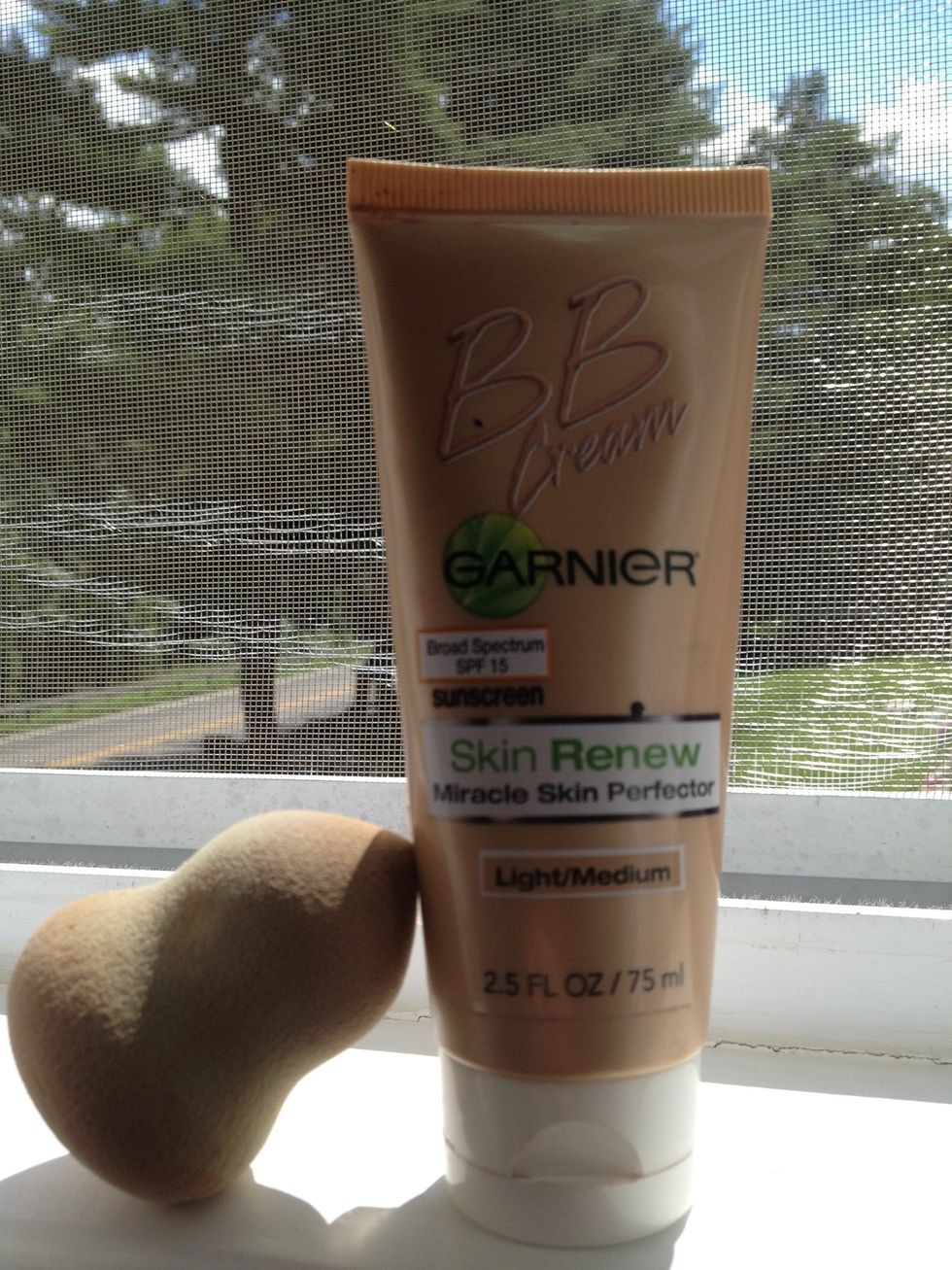 I like using bb cream instead of foundation everyday because it feels so much lighter! I'm really liking the Garnier Fructis skin renew bob cream! And I just use a makeup sponge to blend into my skin!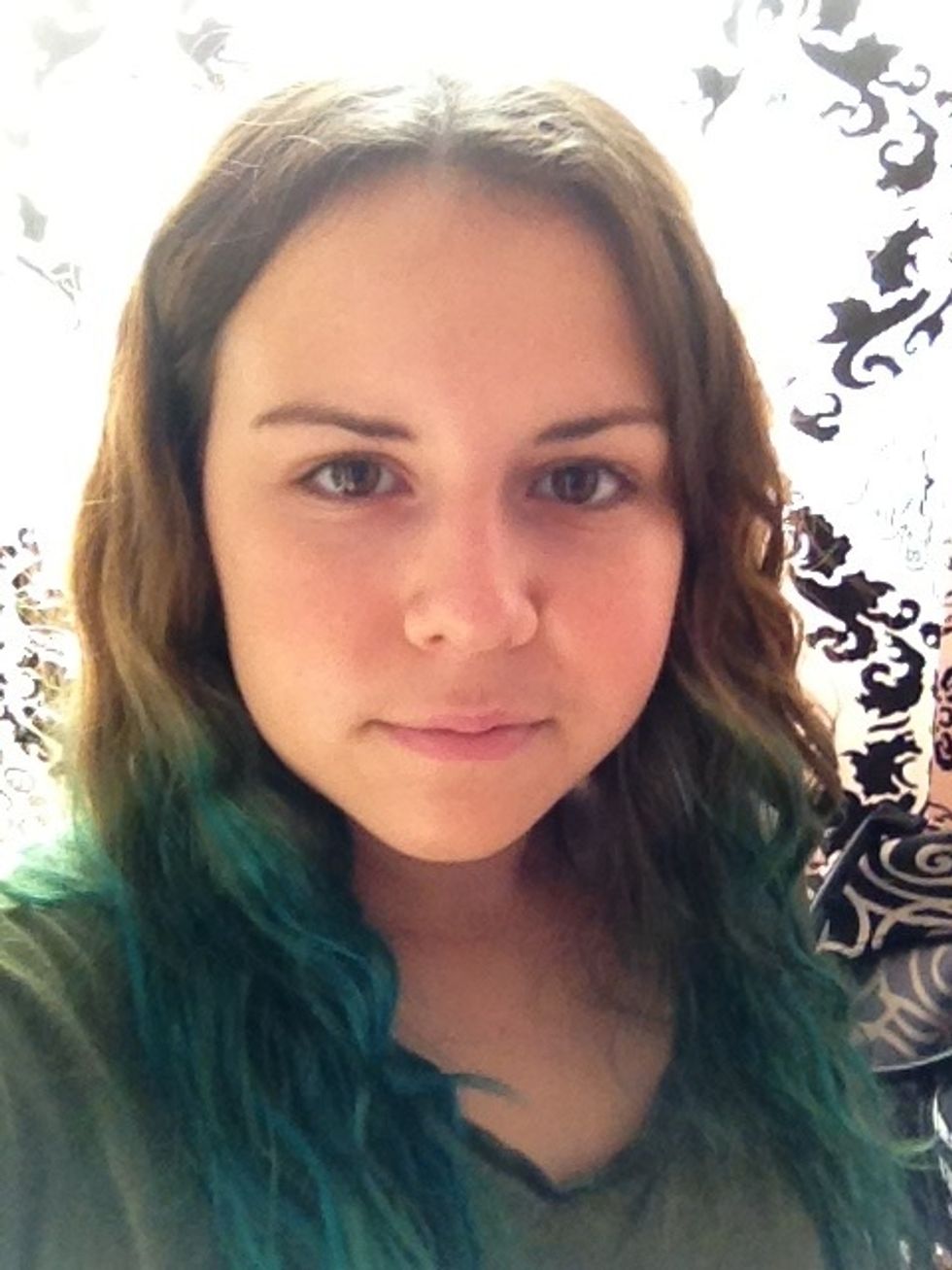 This is what the bb cream looks like blended into my face and down my neck.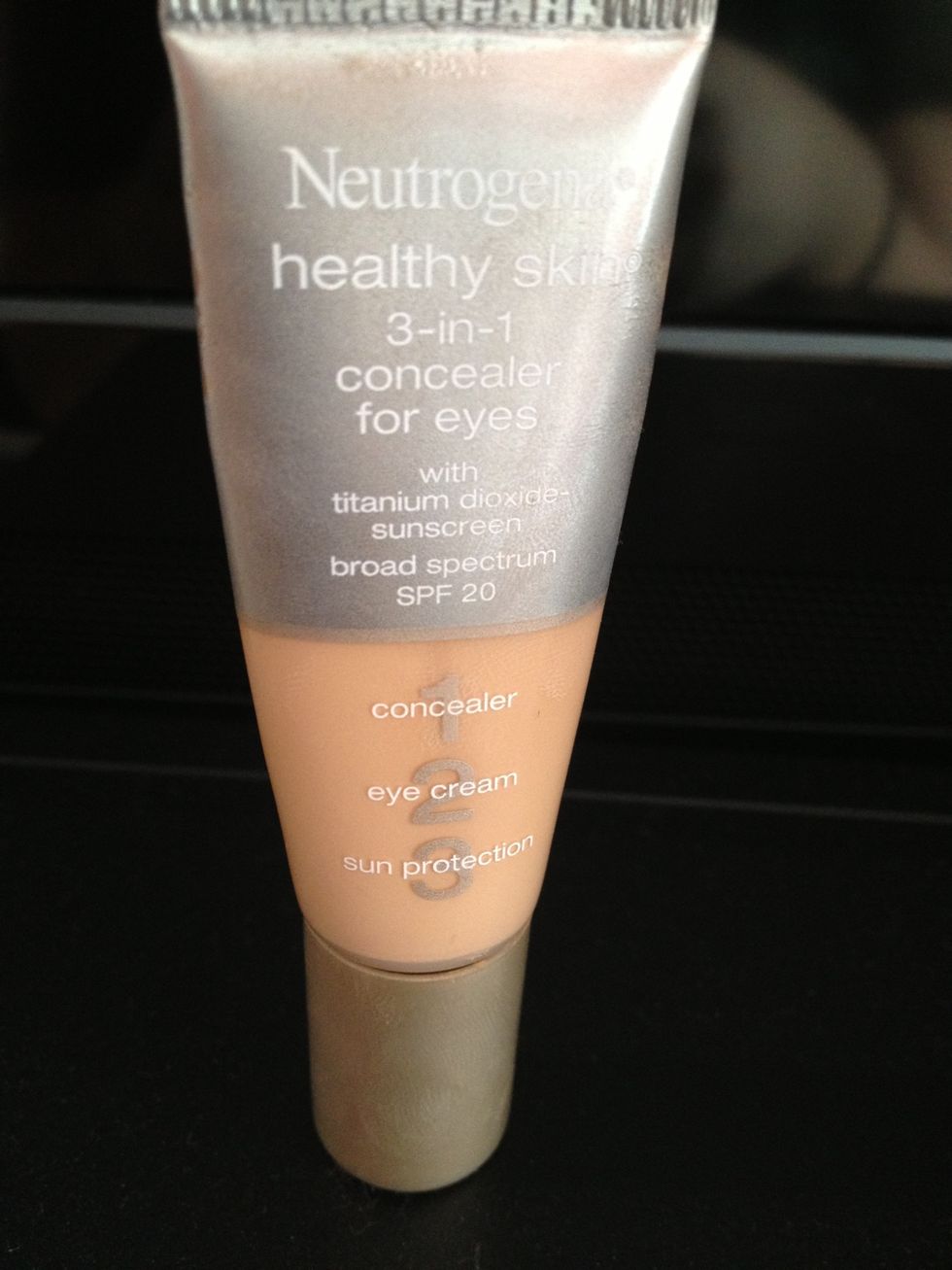 Next you just want to apply any concealer under your eyes and any problem areas. If anyone has any concealer recommendations PLEASE leave it in the comments cause I am looking for a better concealer!!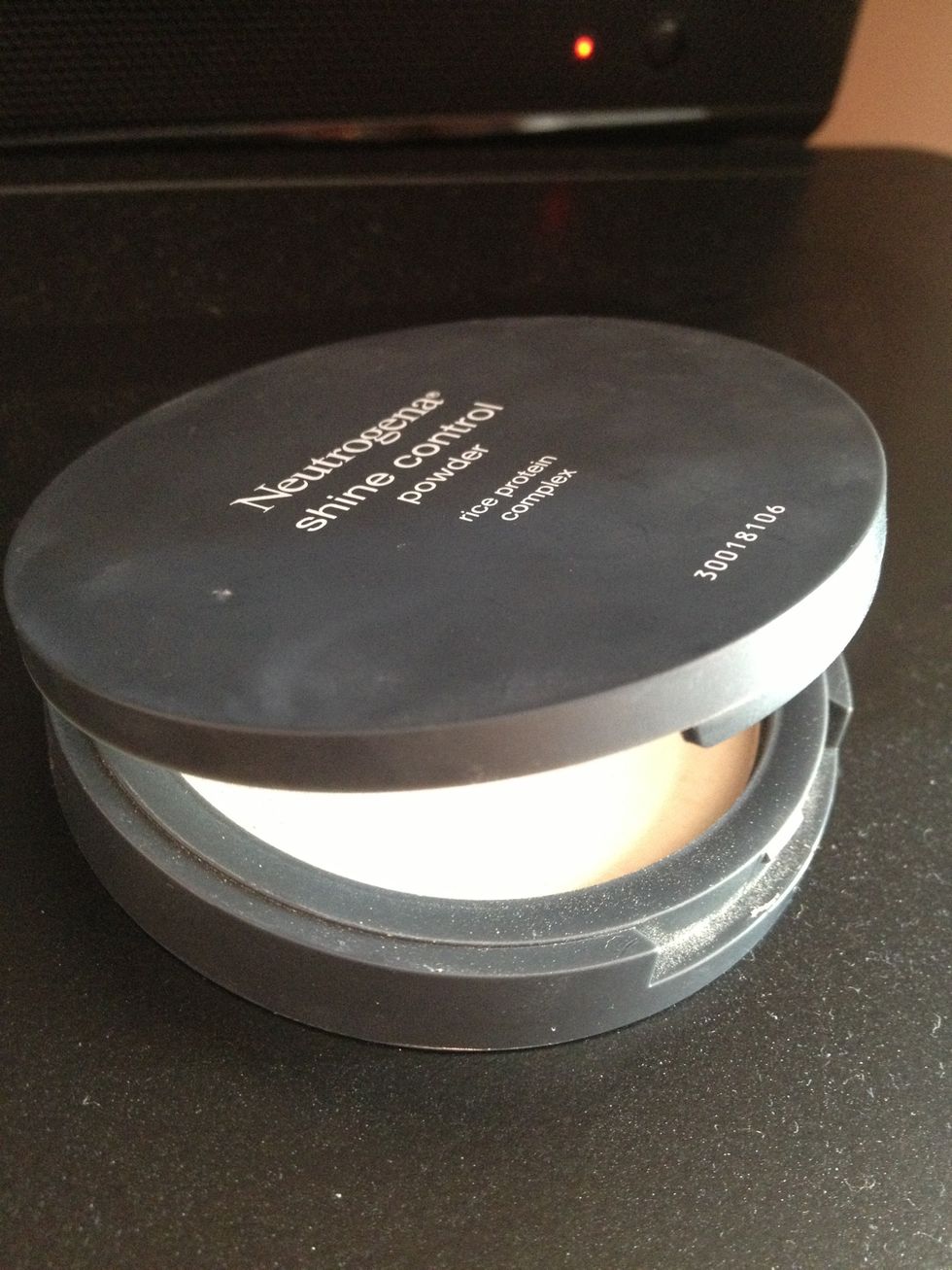 To set the concealer and bb cream I just use this pressed powder from Neutrogena. This powder really keeps me matte all day and I really recommend it!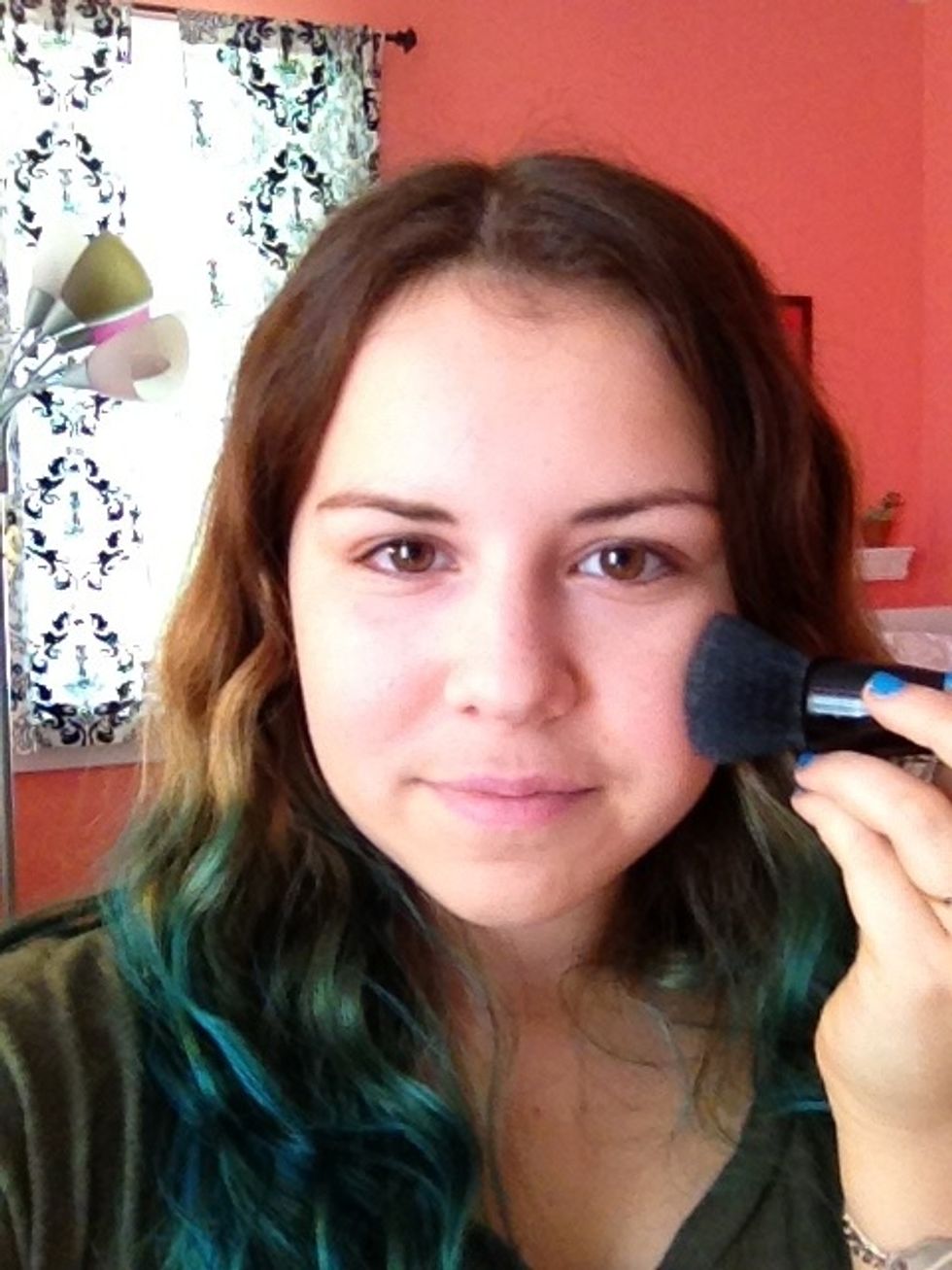 I buff the powder into my skin with the powder brush from e.l.f.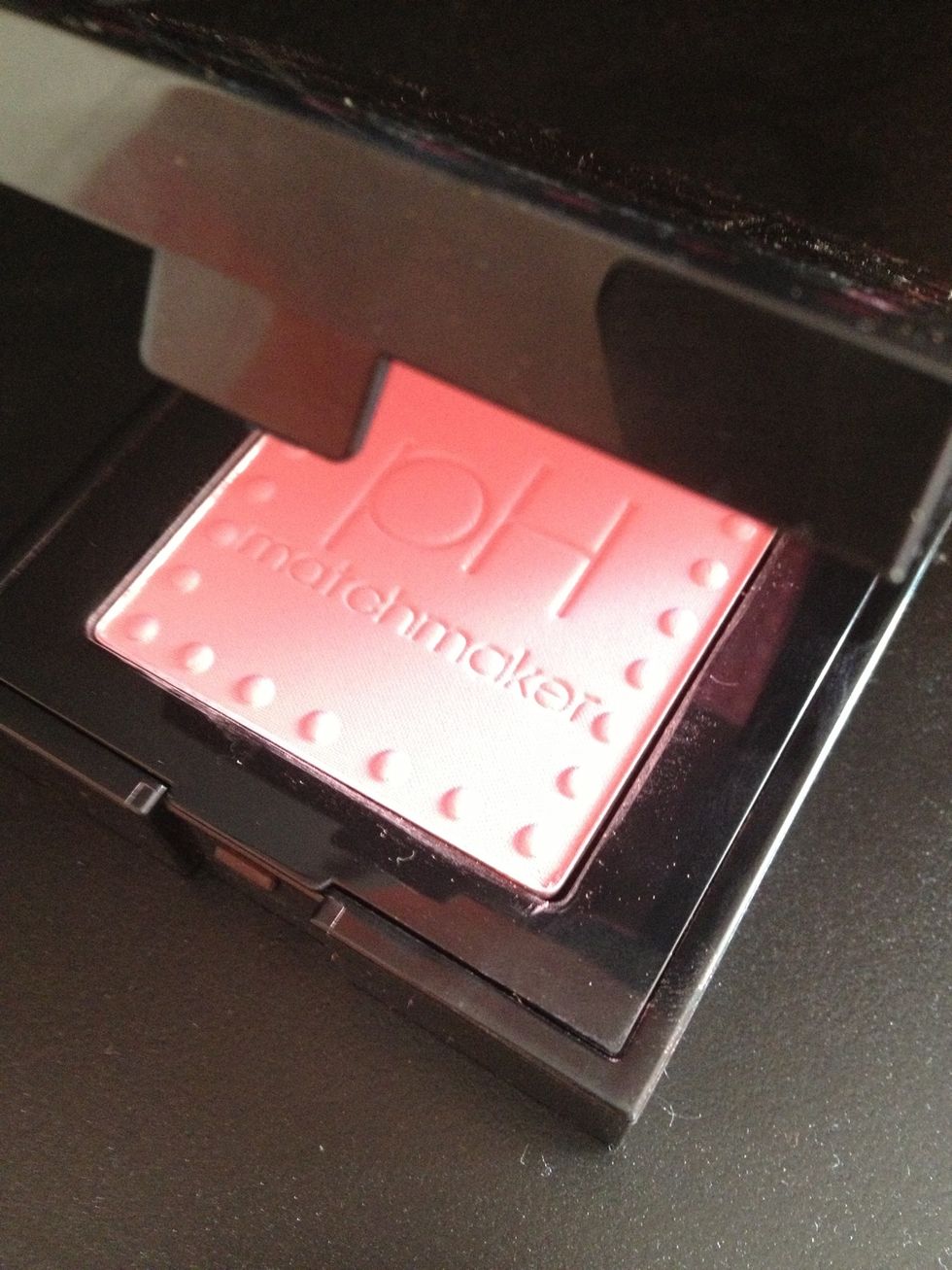 I usually just put some blush on my cheeks on a daily basis, I usually don't use bronzer but feel free to add some!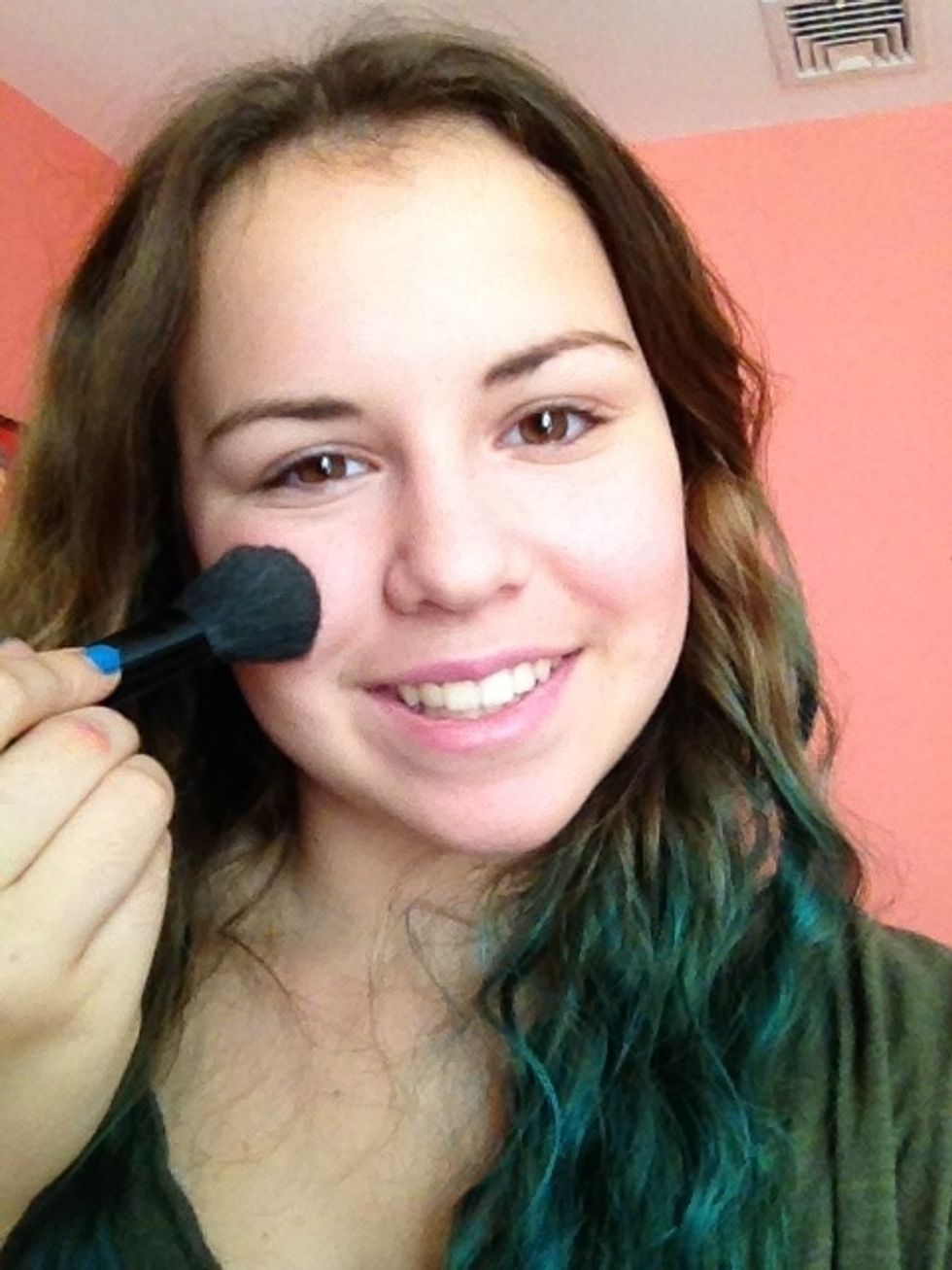 I put the blush on the apples of my cheeks and blend it up towards my temples. I didn't add any highlight to my cheek bones because this blush has some shimmer, but you can add if using a matte blush.
I don't pay as much attention to brows as I should but... I usually just bush them and fill them in just a little.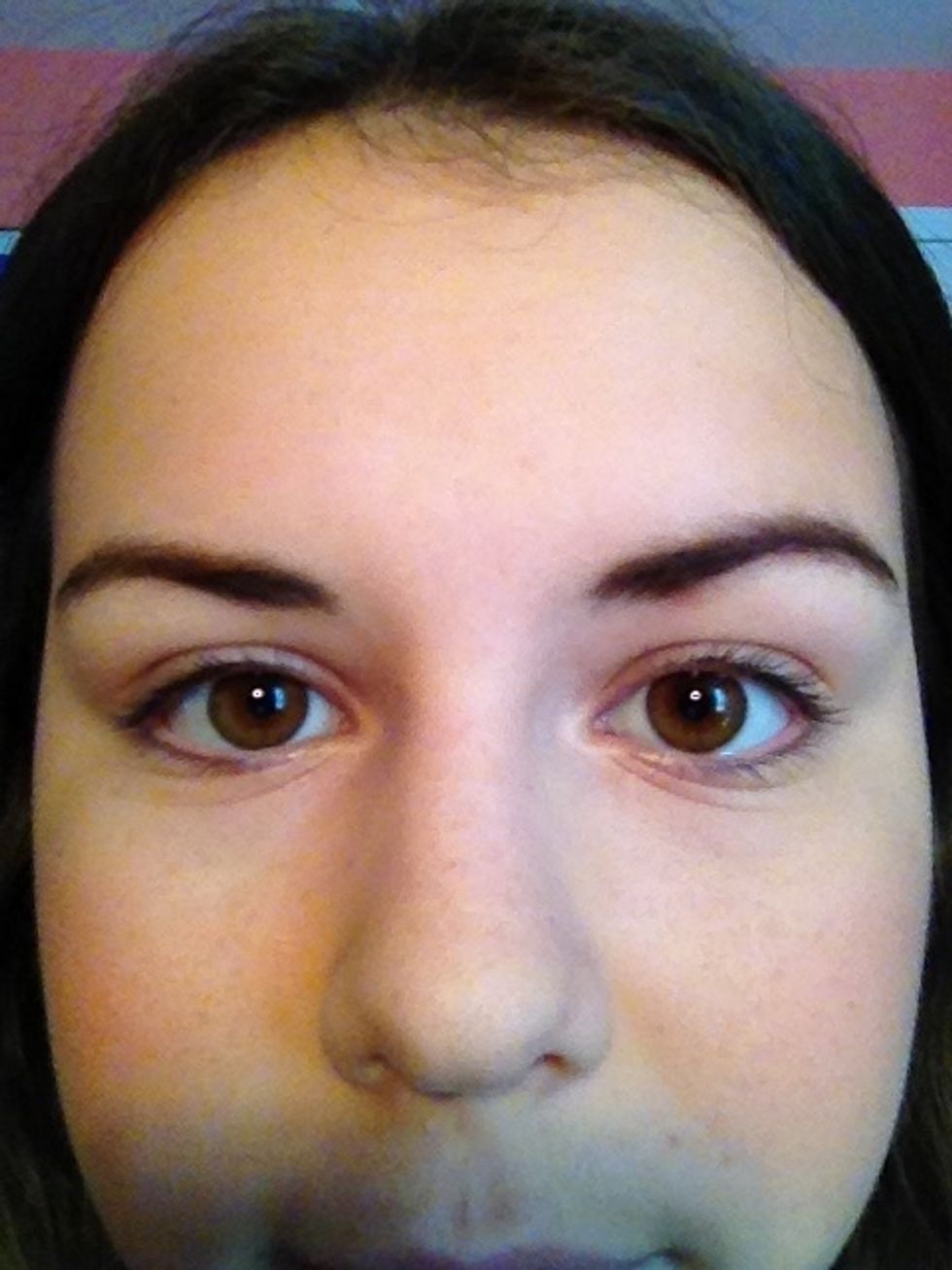 I don't fill them to much because I have naturally dark eyebrows but I do just fill in some awkward spots that are lighter with some dark brown matte eyeshadow.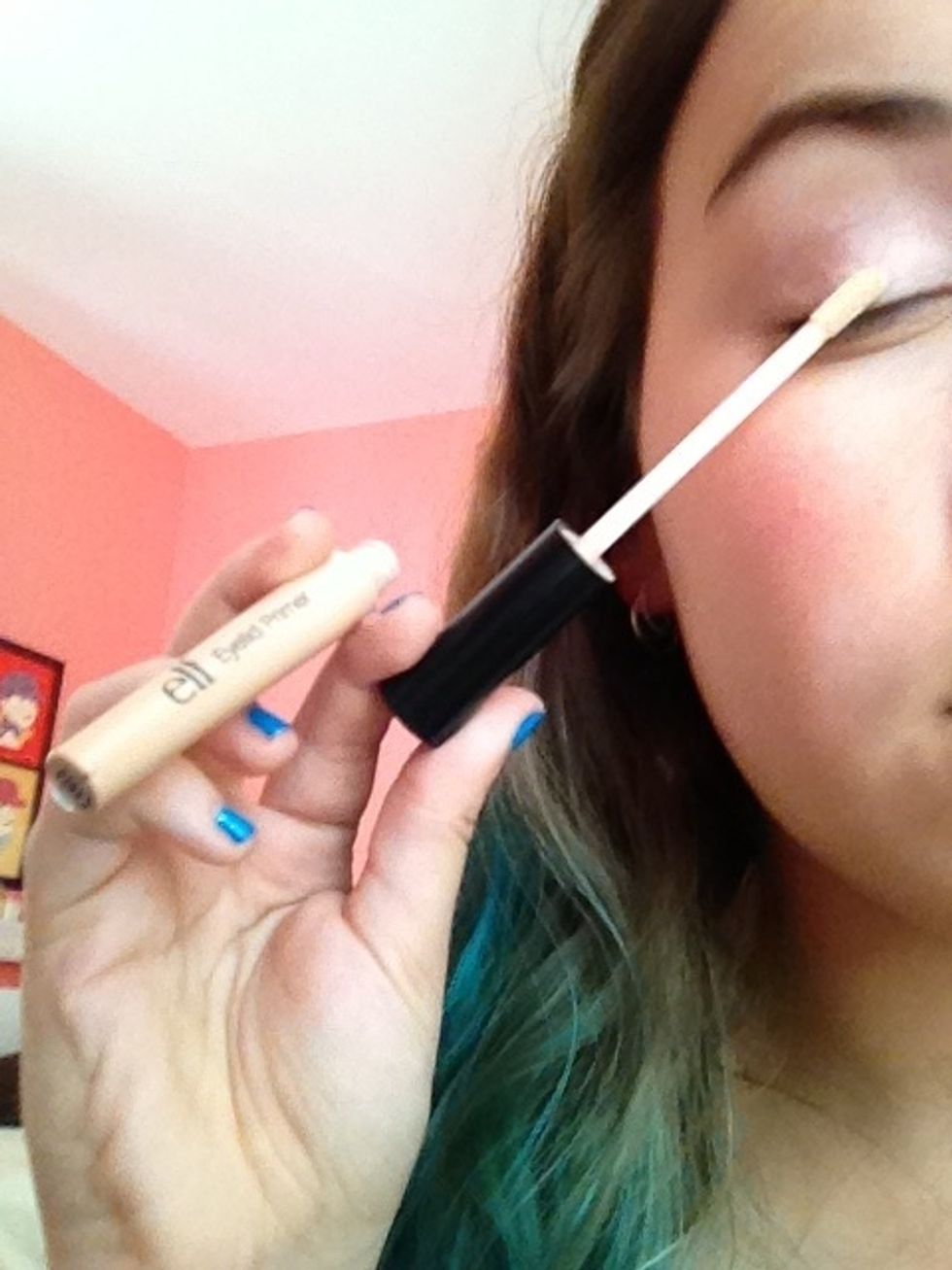 Priming your lids is super important! It keeps your eye shadow on all day! And it keeps it from creasing!! I just use the one from elf all over my lids all the way up to my brow bones!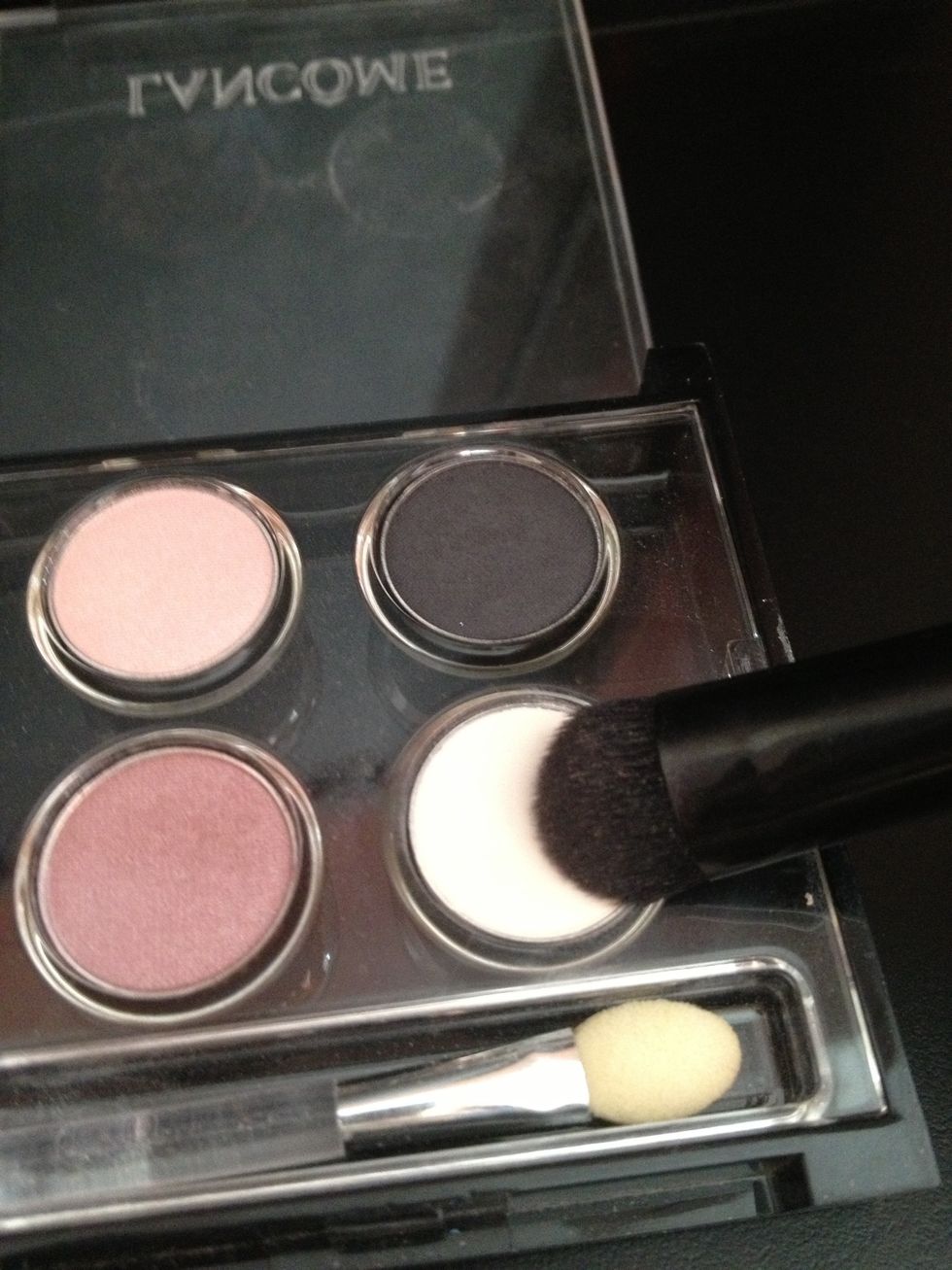 For a base I'm going to put a matte white eye shadow all over my lids all the way up to my brow bones just like I did with the primer! This little quad is from Lancôme and its called 4romance.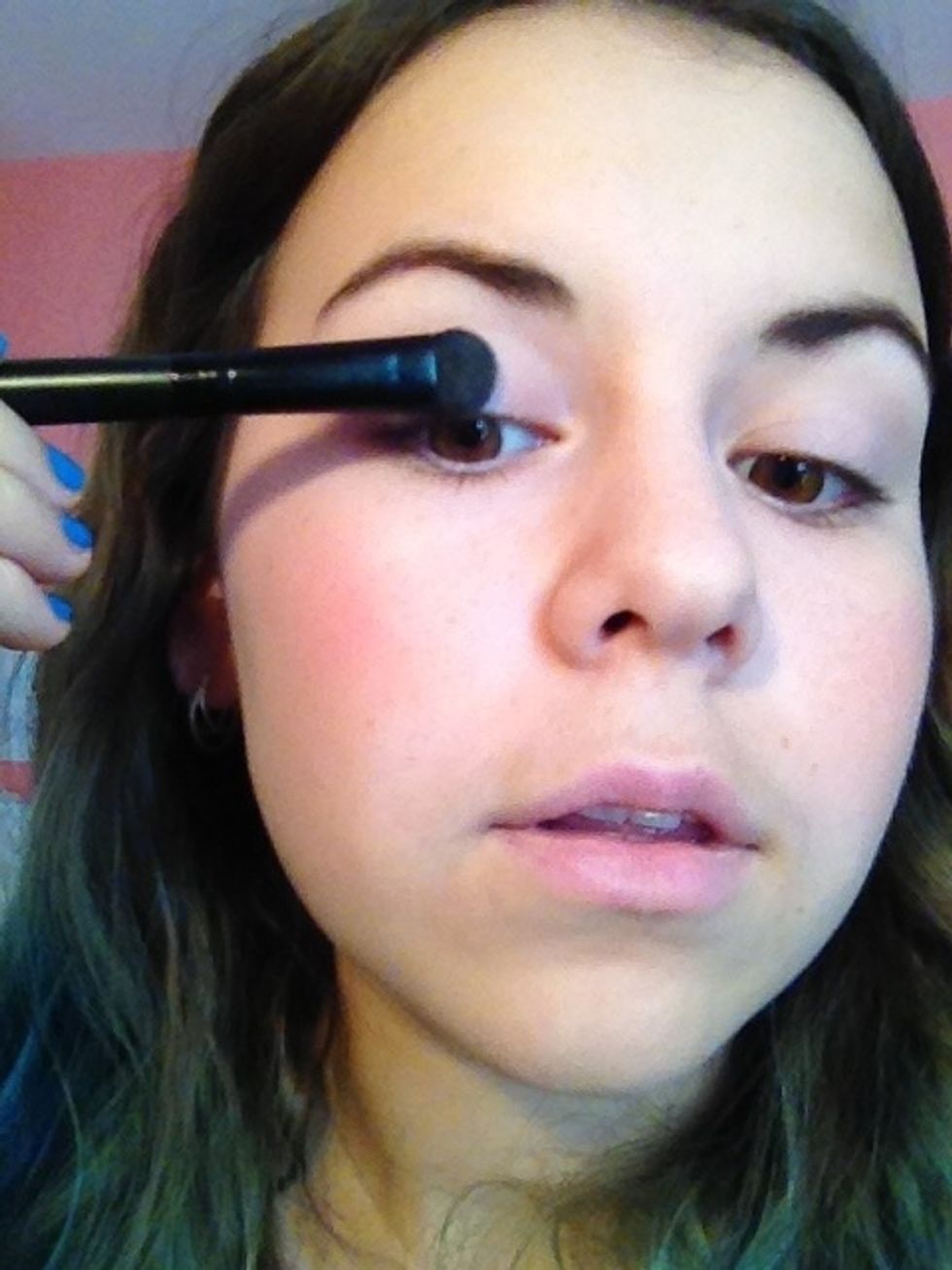 This is me putting that white eyeshadow all over my lids and brow bone. Just like the last slide said soooo yeah that's it.
This honey color is from American Beauty and the duo is called Honey 'N' Spice!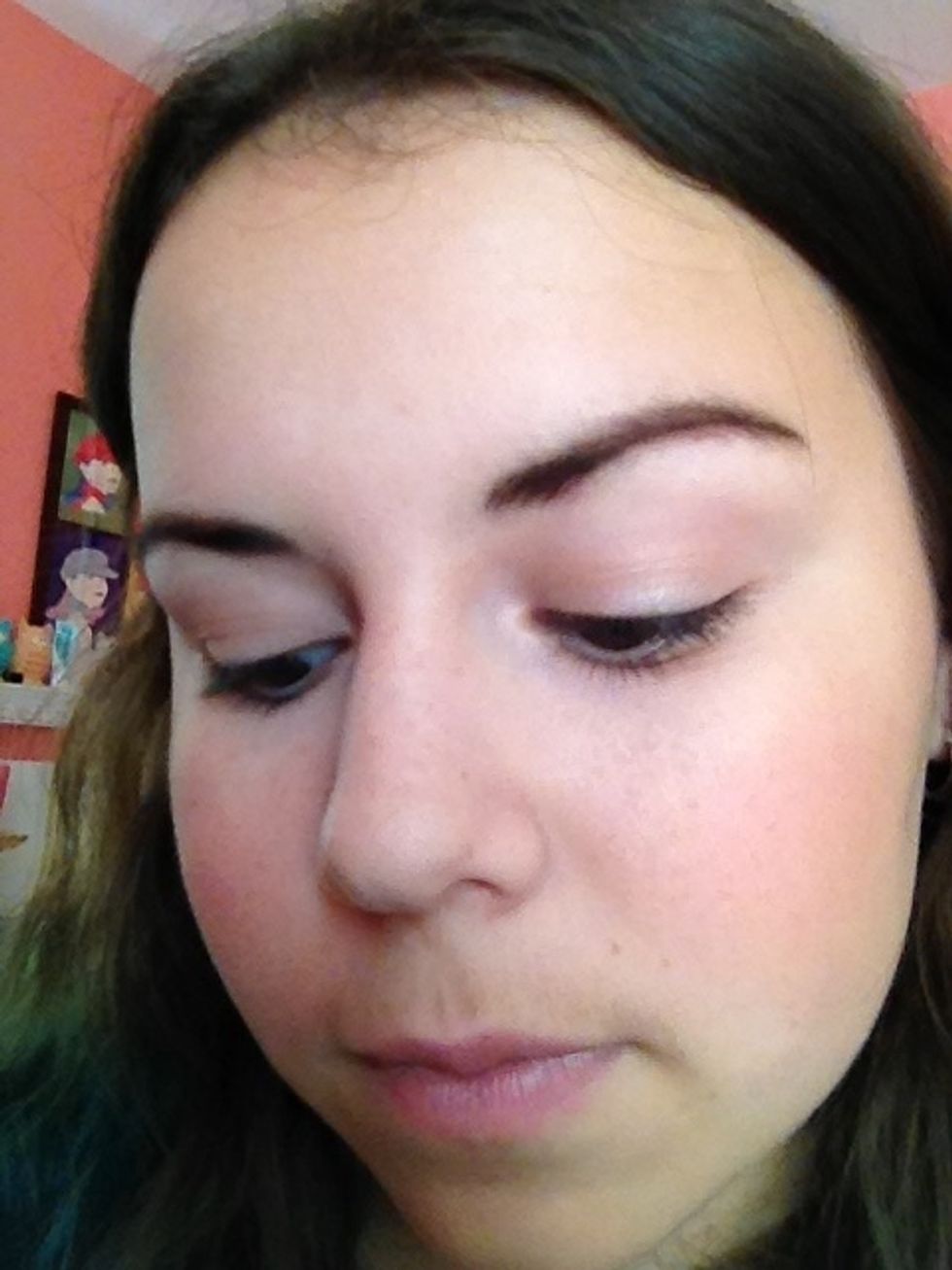 I put this color only on my lids.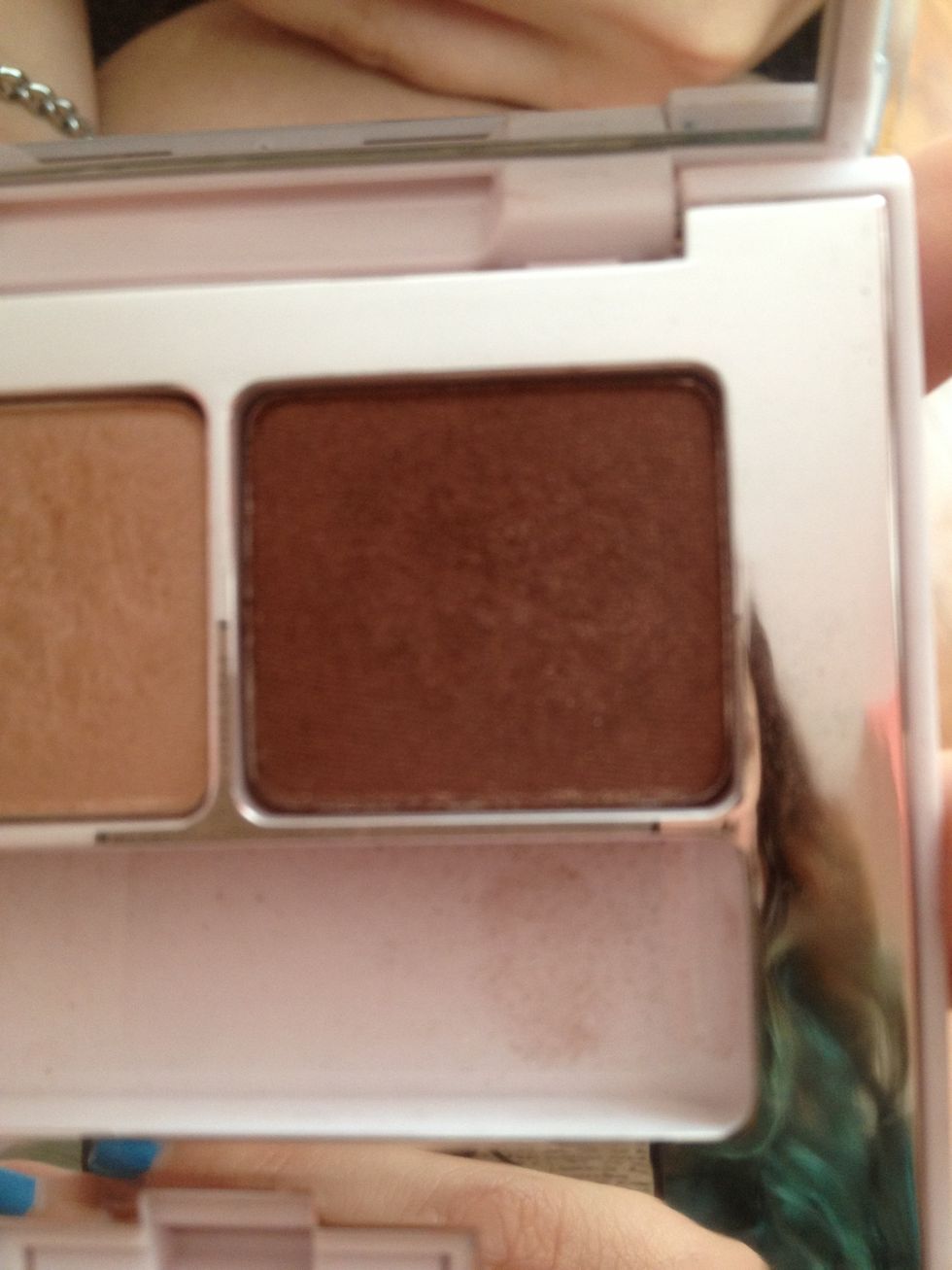 Next I'm taking the darker brown color on a small brush.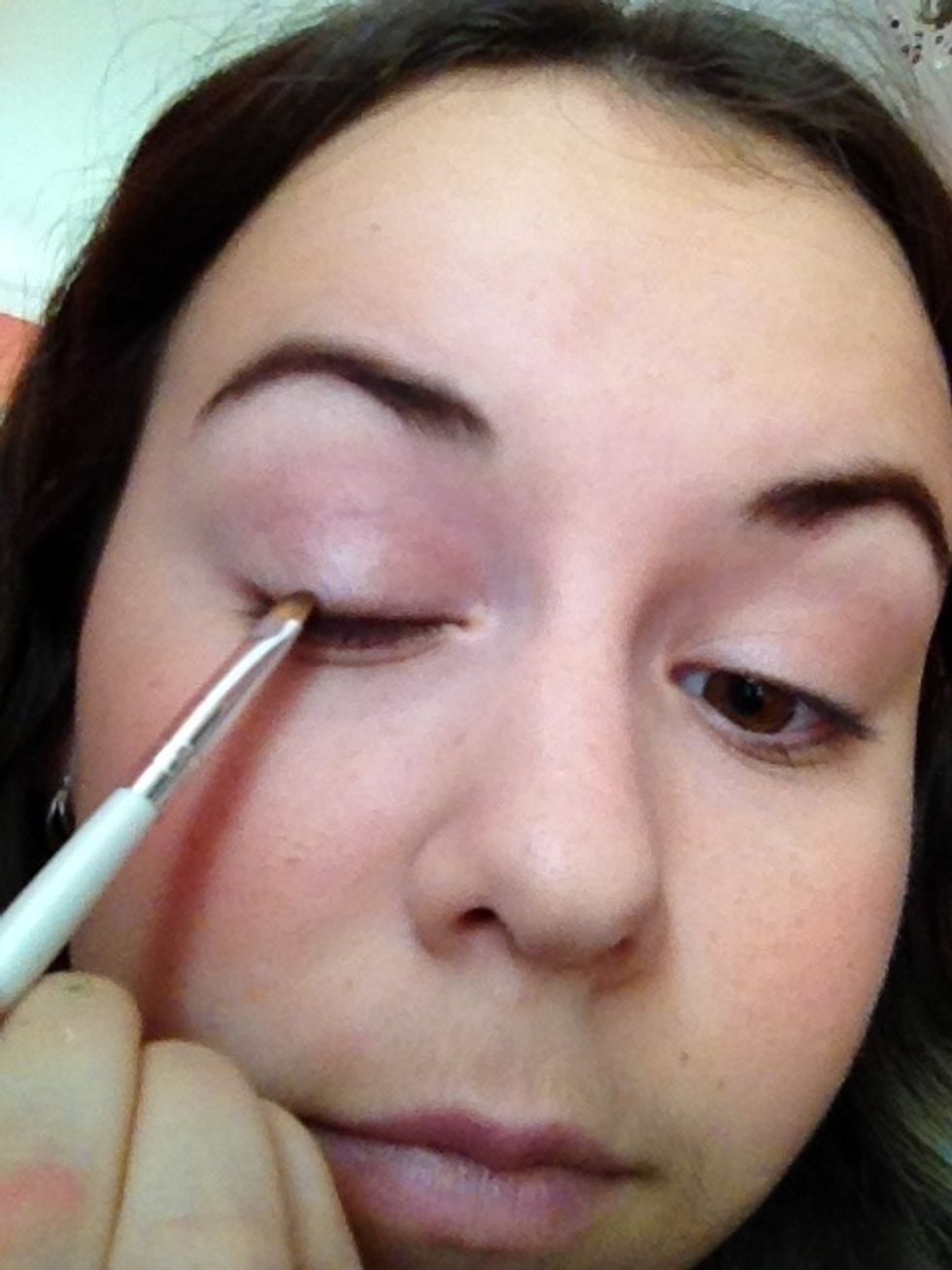 I'm going to use this instead of eyeliner for a less harsh look.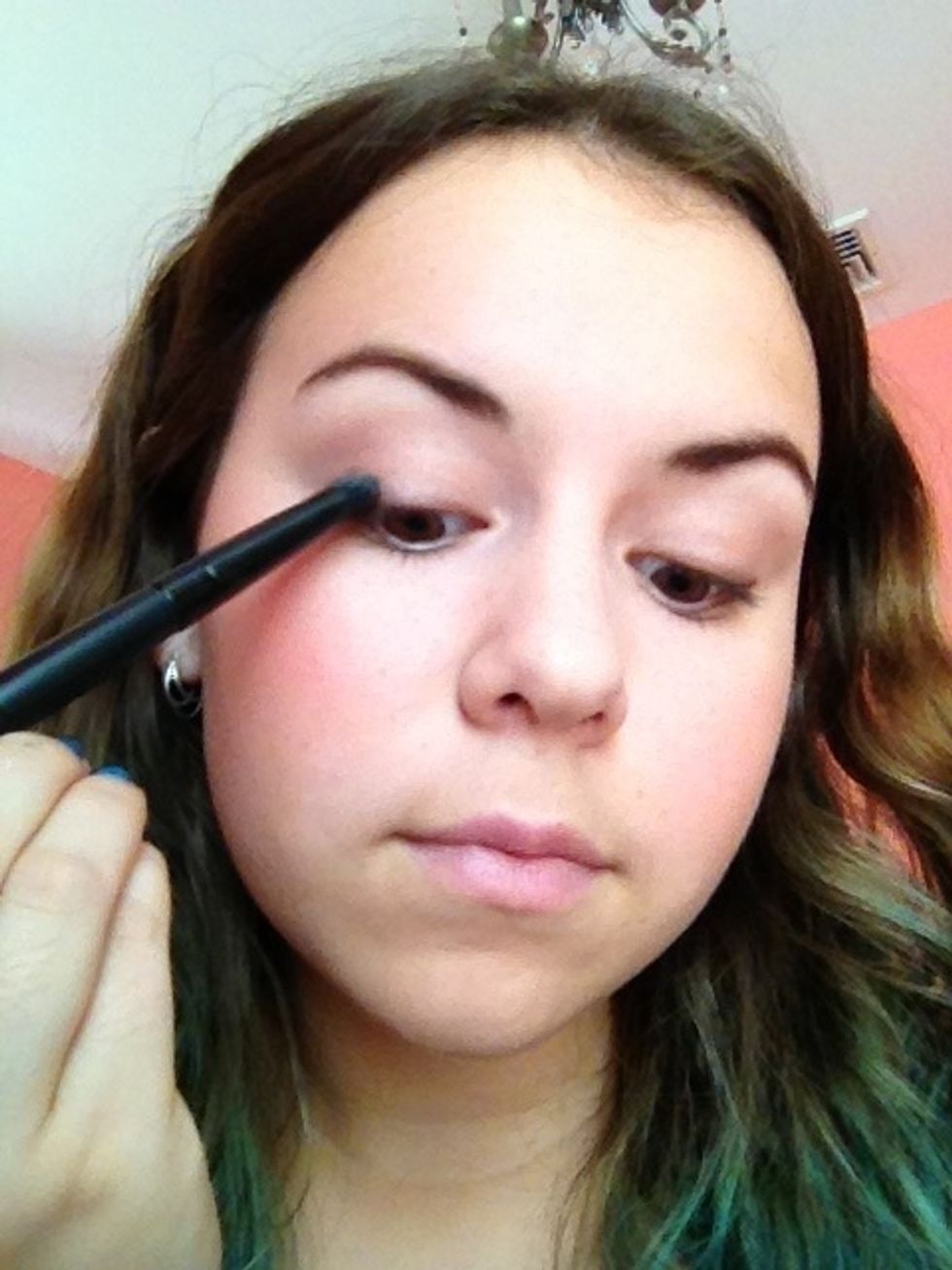 And lightly blend the brown with a fluffy brush.
I'm also going to take some if that brown shadow and put it on my lower lash line!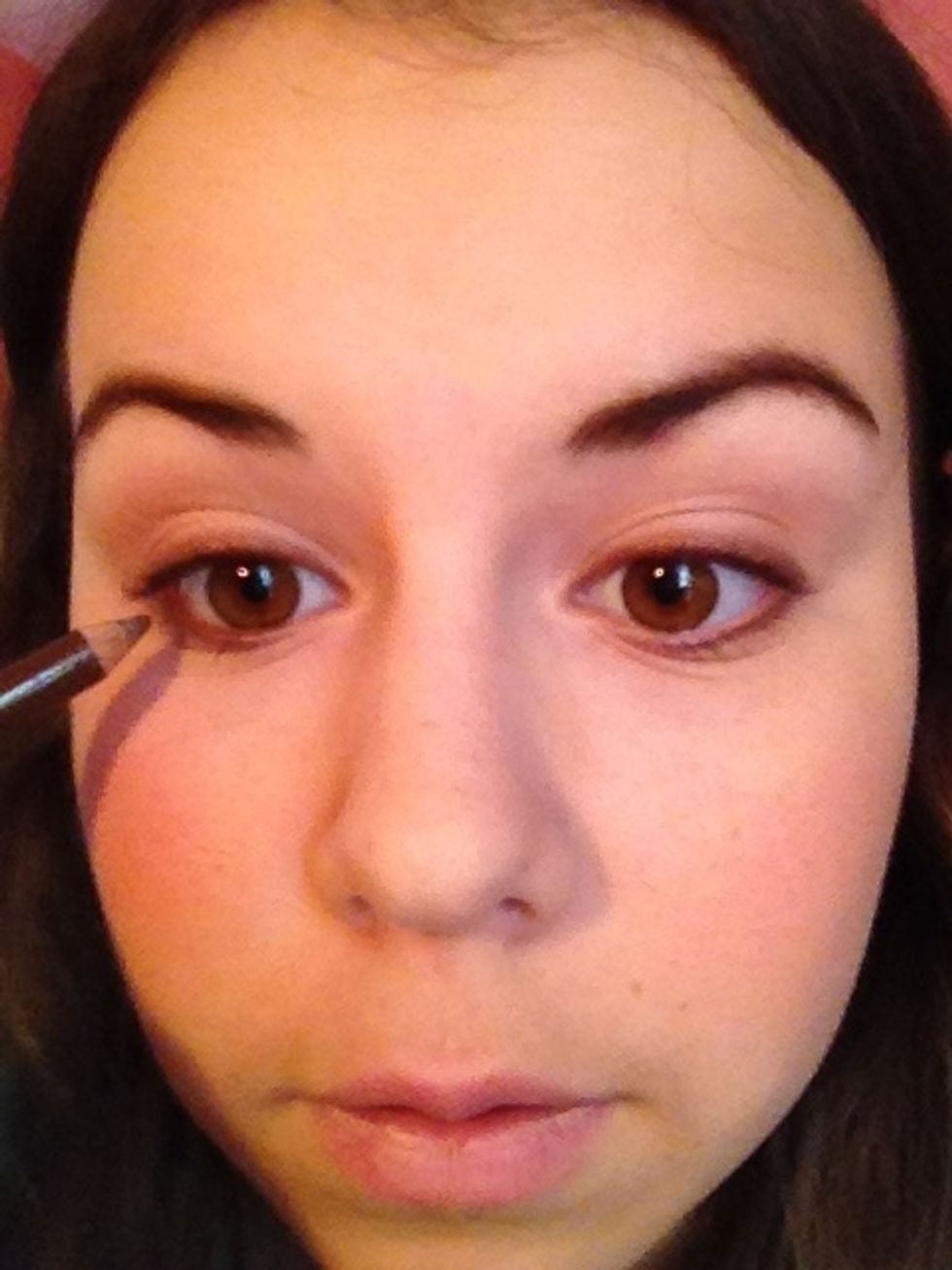 And I'm going to line my water line with a brown eyeliner pencil! To be honest I don't always put the brown eyeliner in my water line, only when I have a little extra time before school!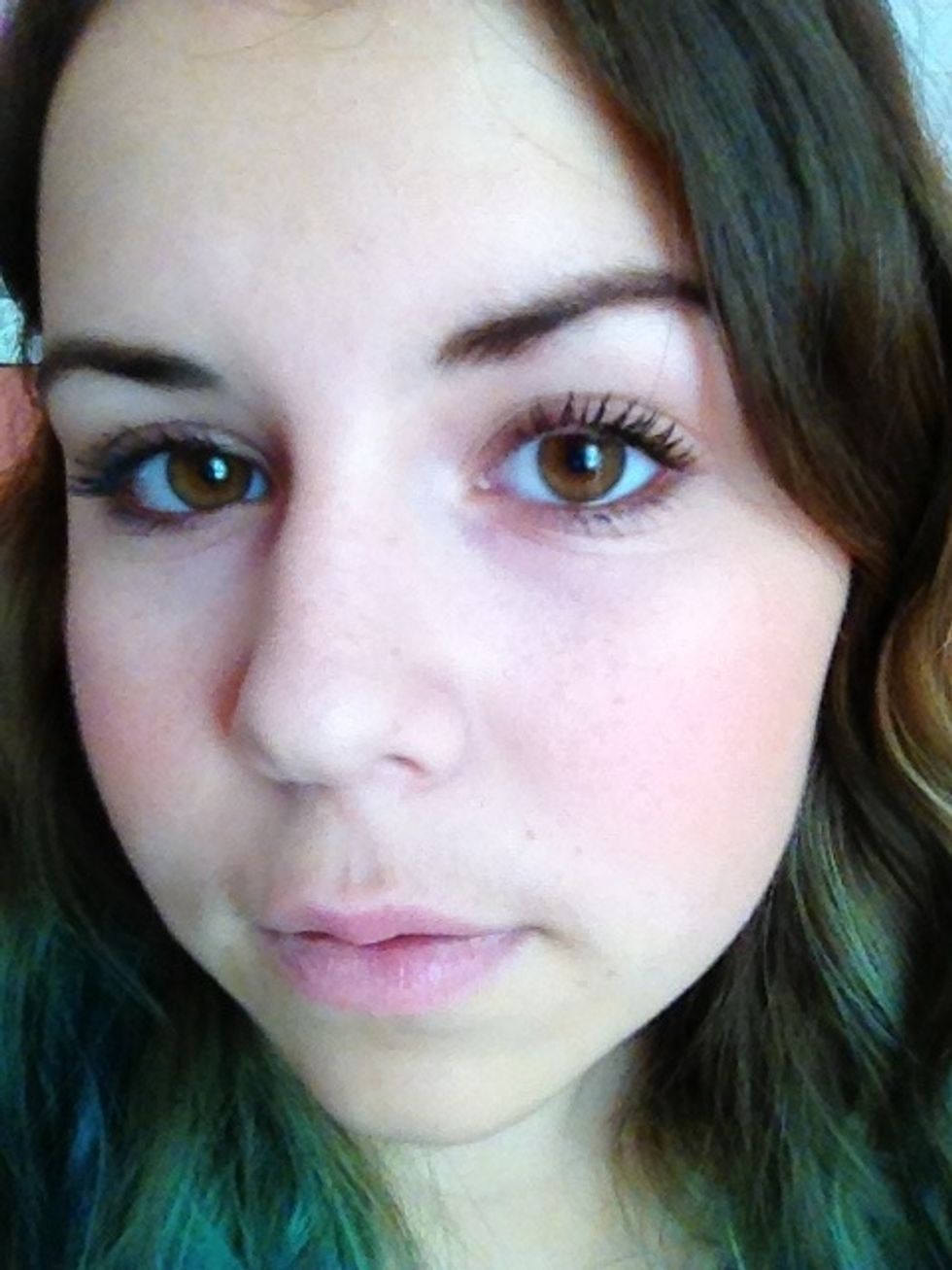 Add some mascara and the eyes are complete!!
To finish the look off I'm going to add some pink lipstick! This is from Rimmel and its in the shade pink blush! I am in love with this lipstick, I wear it very very very often.
And that's it! Your look is done!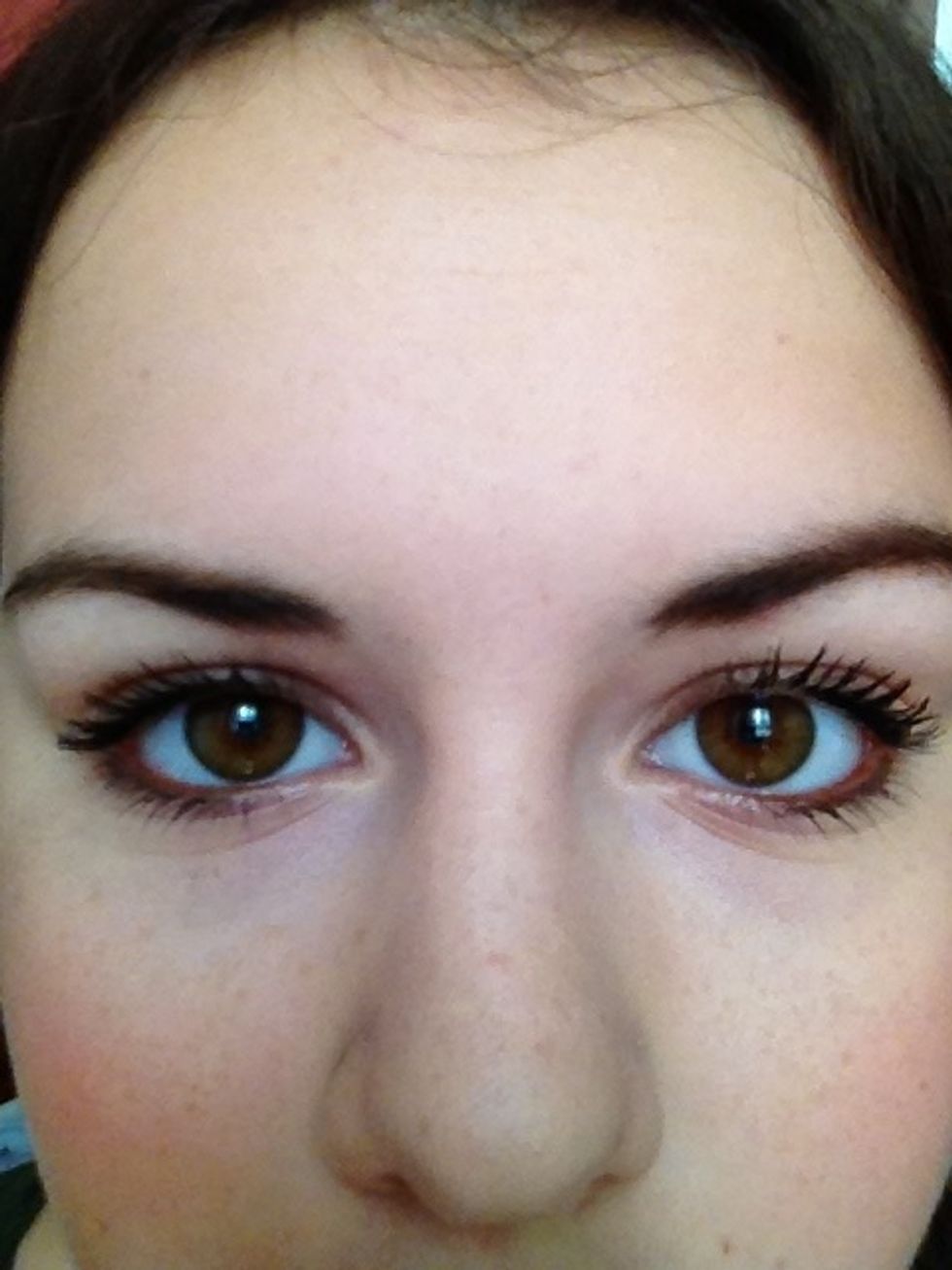 My completed eyes...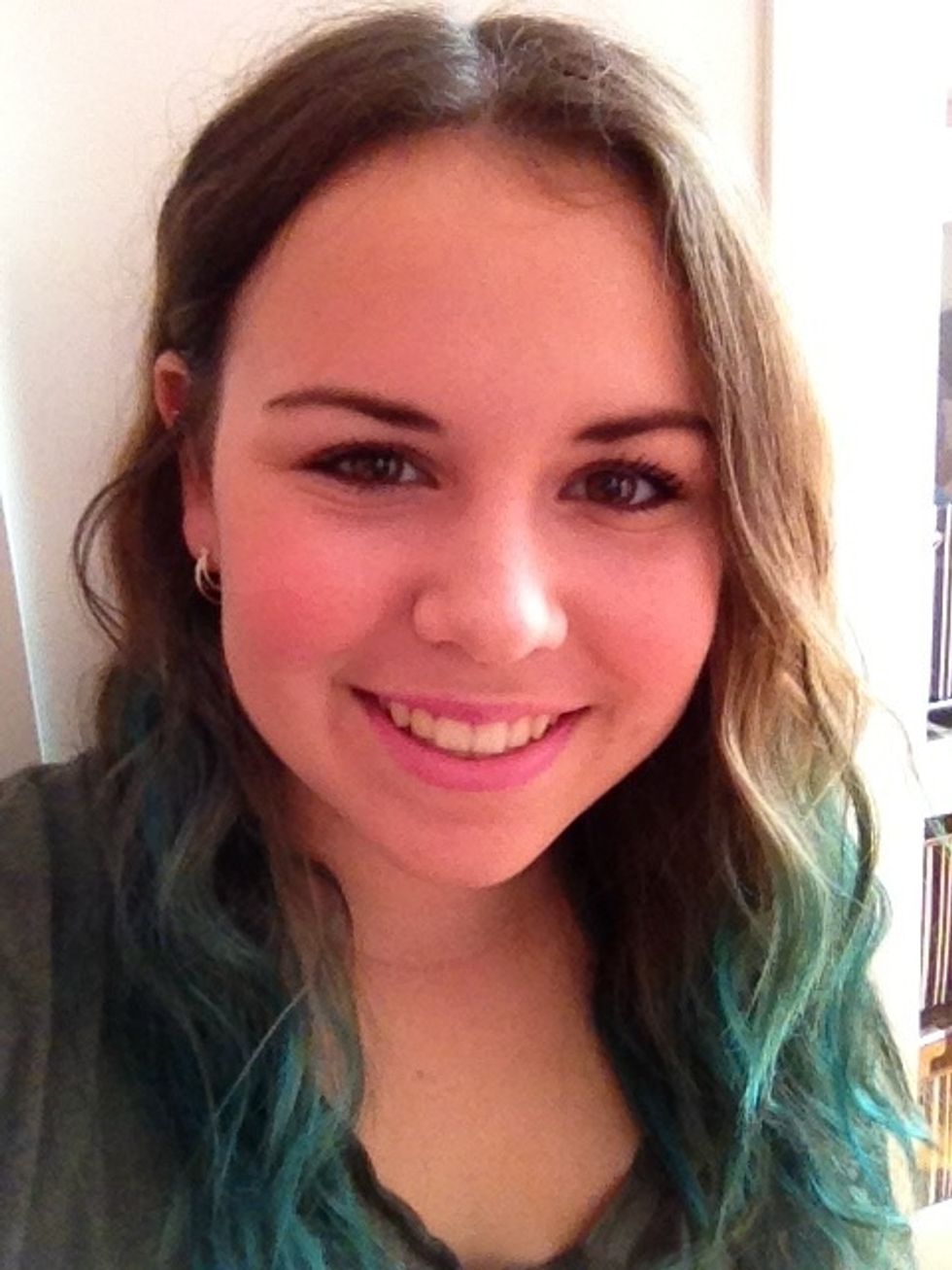 And one last pic of my face just cause... Make sure to check back soon for more beauty related guides and feel free to leave suggestion in the comments! See ya!
Bb cream
Concealer
Setting powder
Blush
Eyeshadow primer
Matte white eyeshadow
Honey colored shadow
Dark brown shadow
Brown eyeliner pencil
Pink lipstick