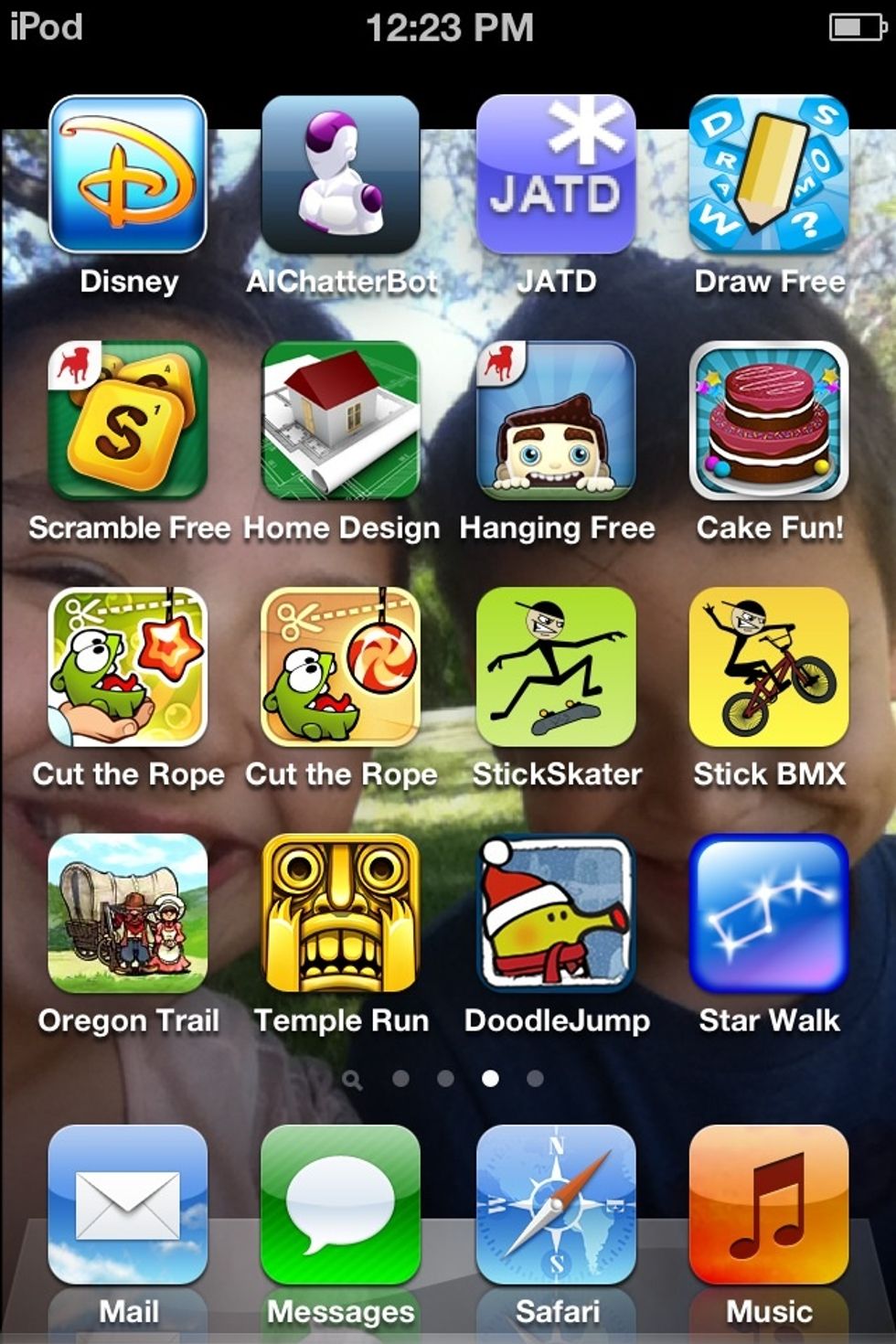 There is an app called Cake Fun! download it.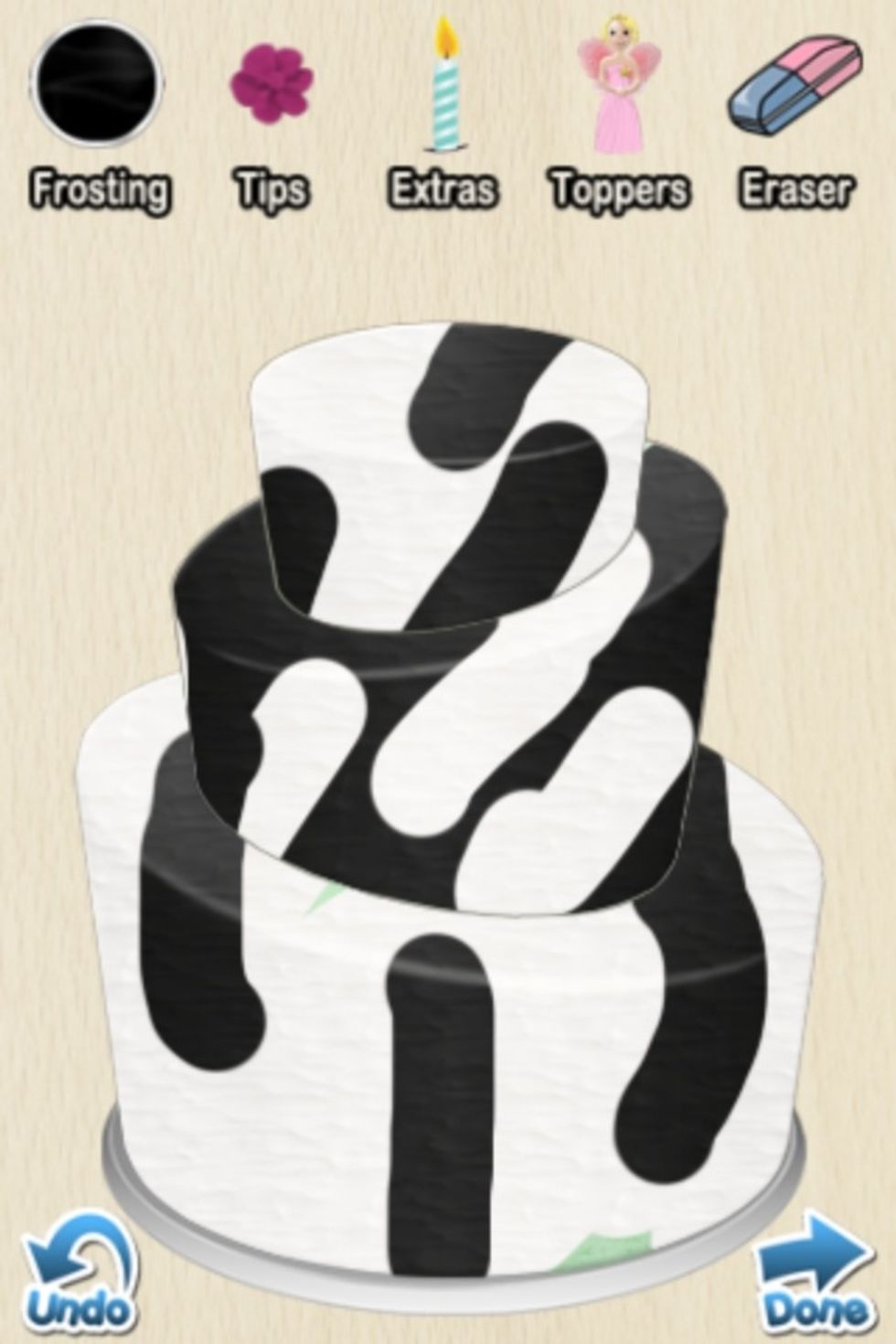 There are a lot of frosting and decor options. This is how my four year old god- sister frosted hers.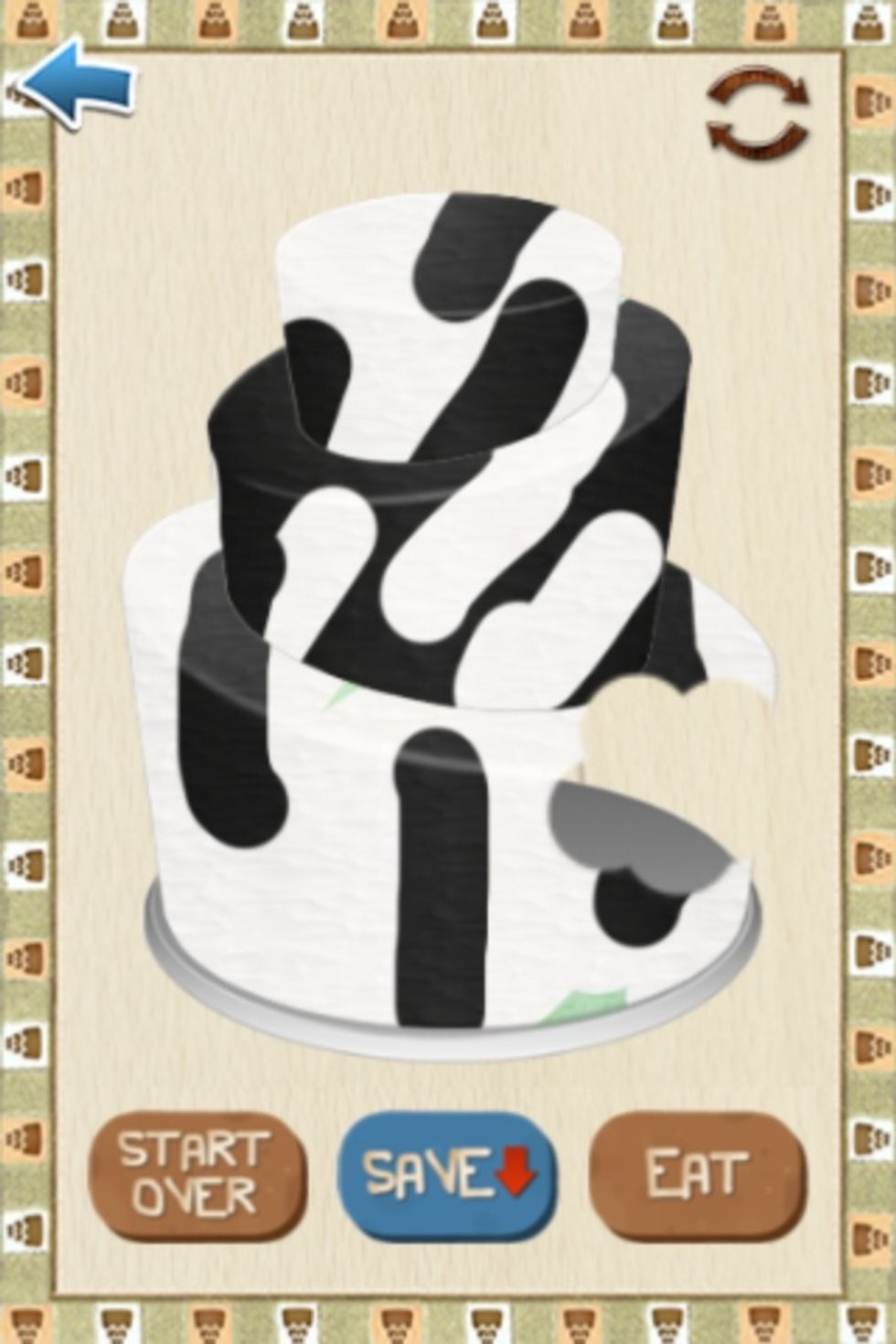 Once you finish press done and there is a button on the next screen that says EAT.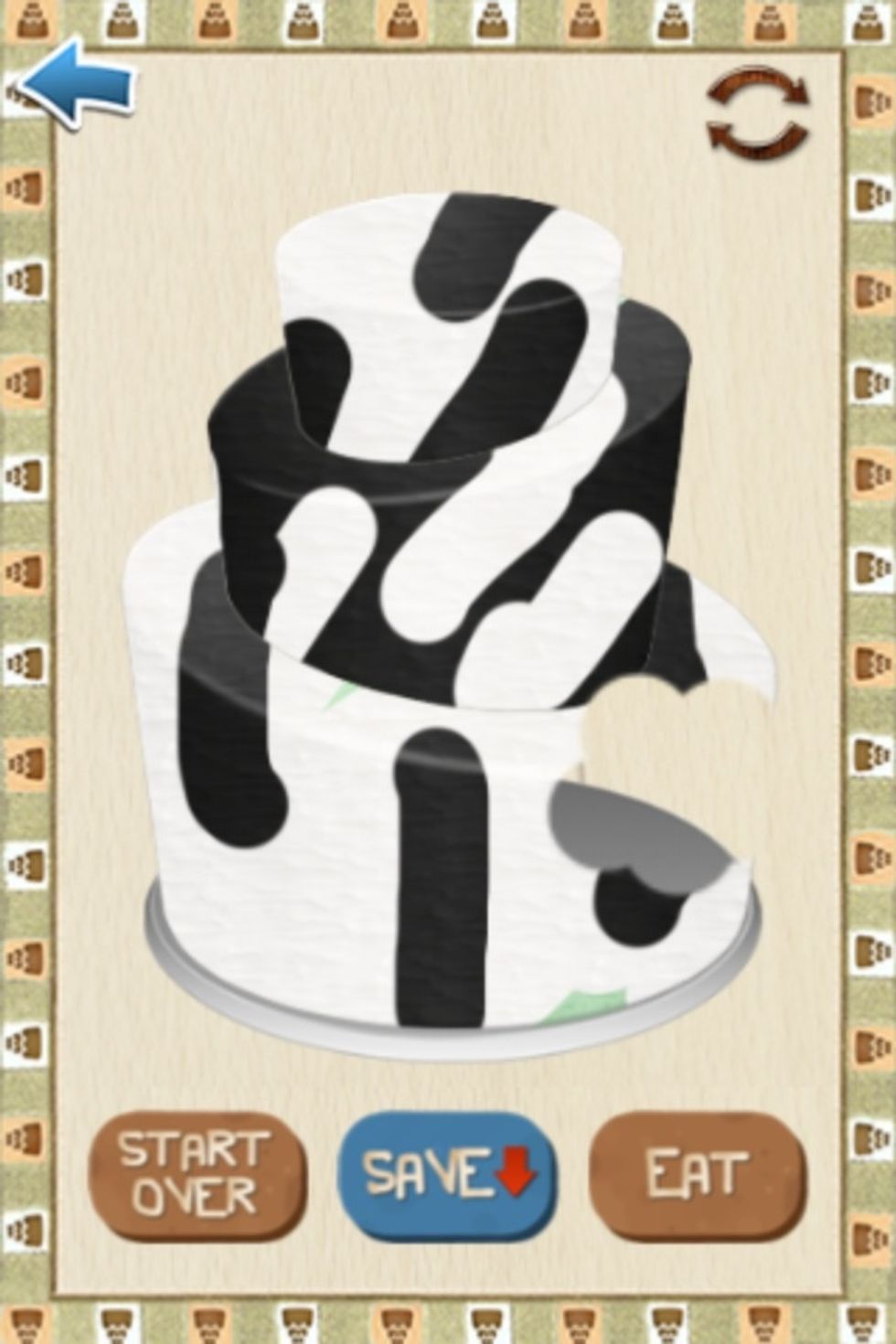 After you press eat tap the cake and it will start to be eaten.
Thats one app i've found. Comment with your suggestions!!