Enroll in an iTunes U Course (With Just the Code)
7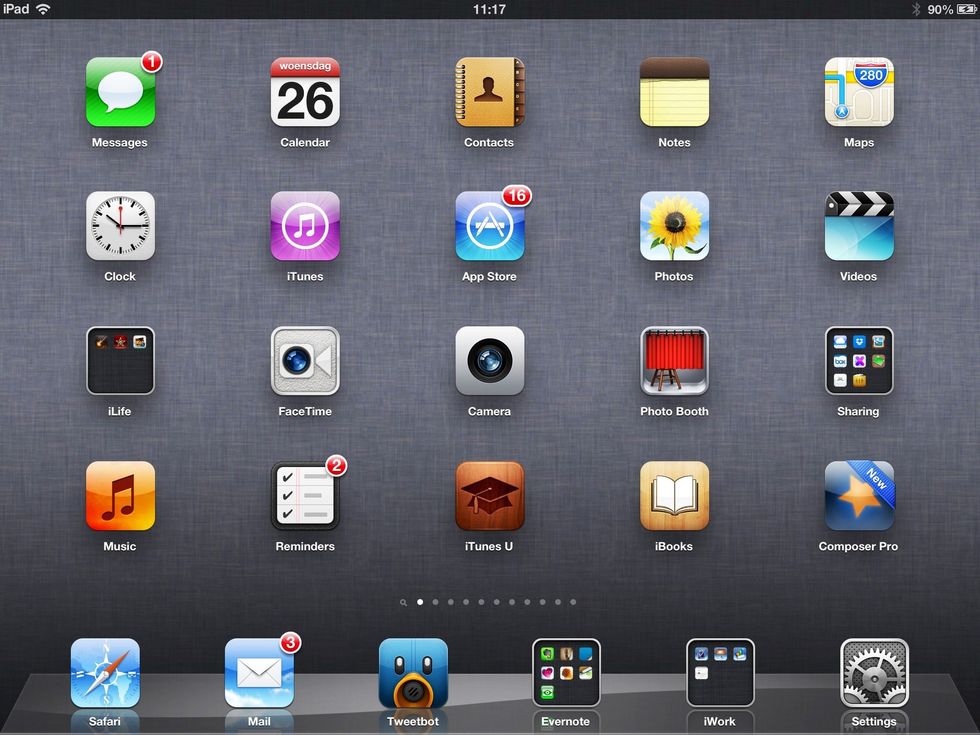 Find the iTunes U App and tap on it to open it.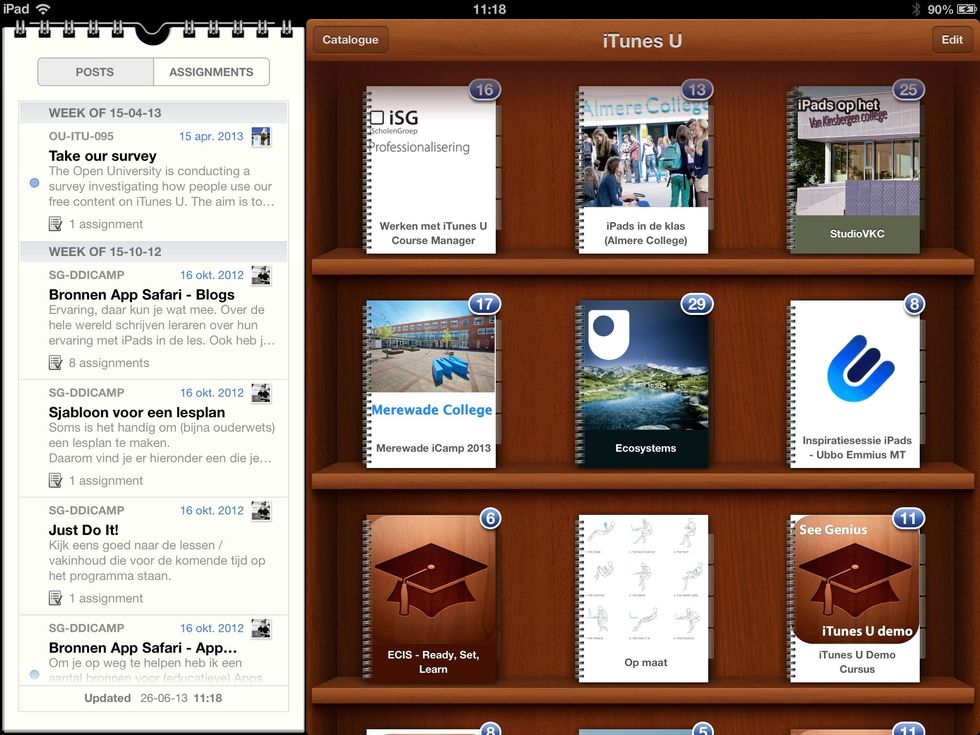 If iTunes U opens in a course, close it by tapping the 'Library' button. In your Course Libary tap on the 'Catalogue' button. Your book case will flip and show you all available courses.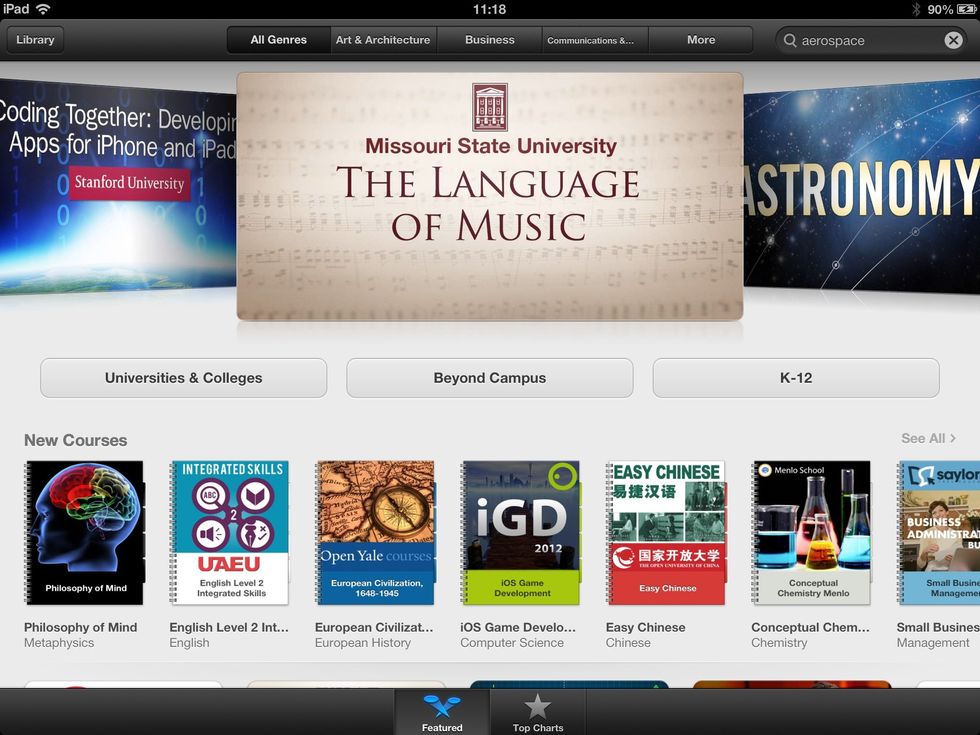 Searching for your course will be difficult. Instead swipe up until you get to the bottom of this page.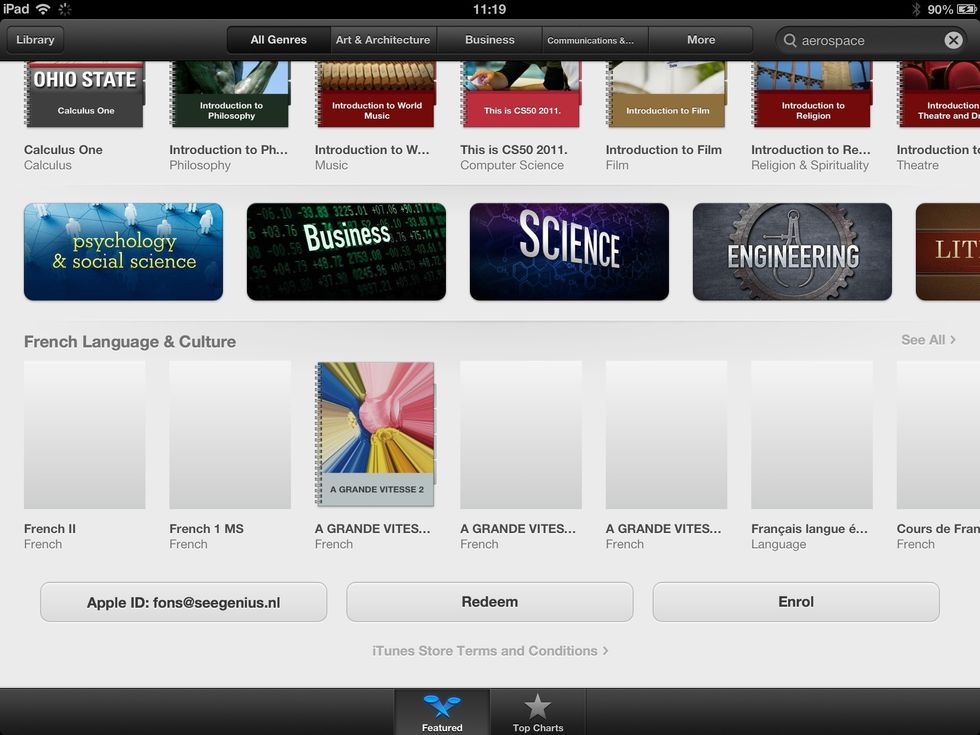 At the bottom right you'll find the 'Enrol' button. Make sure you have your enrolment code at hand. Easiest way is to copy and paste it, but you can type it in as well of course.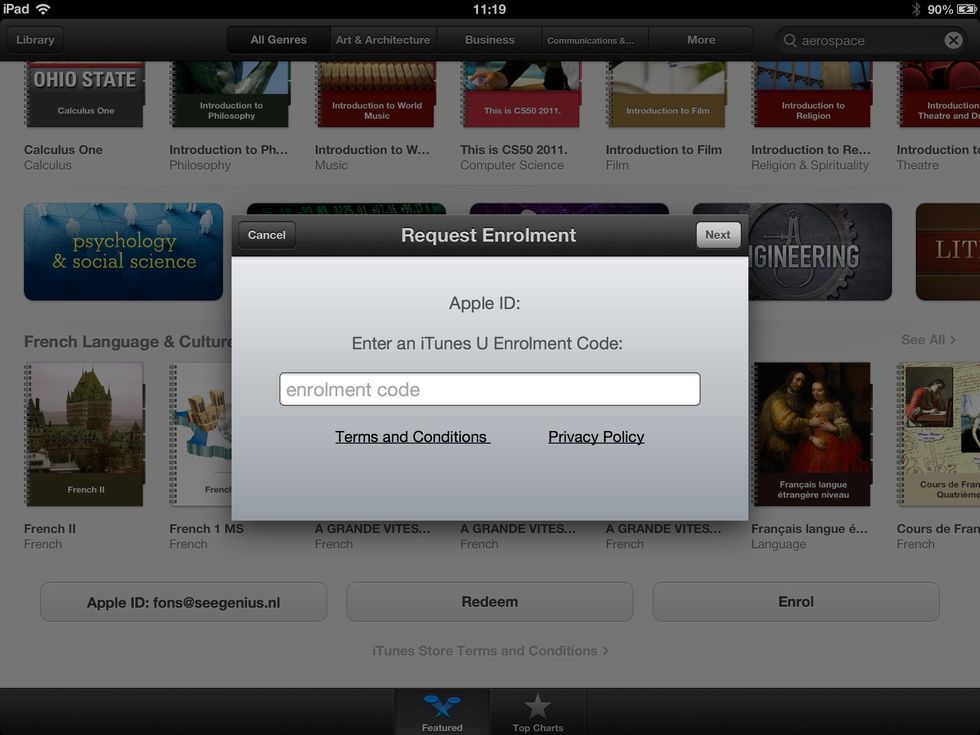 Enter the enrolment code. Case doesn't matter but you have to put in the dashes. Now tap 'Next'.
Depending on the type of course you try enroll in you will need the teacher to approve your enrolment. Until your request is approved a blue ribbon will be on your course in the Library.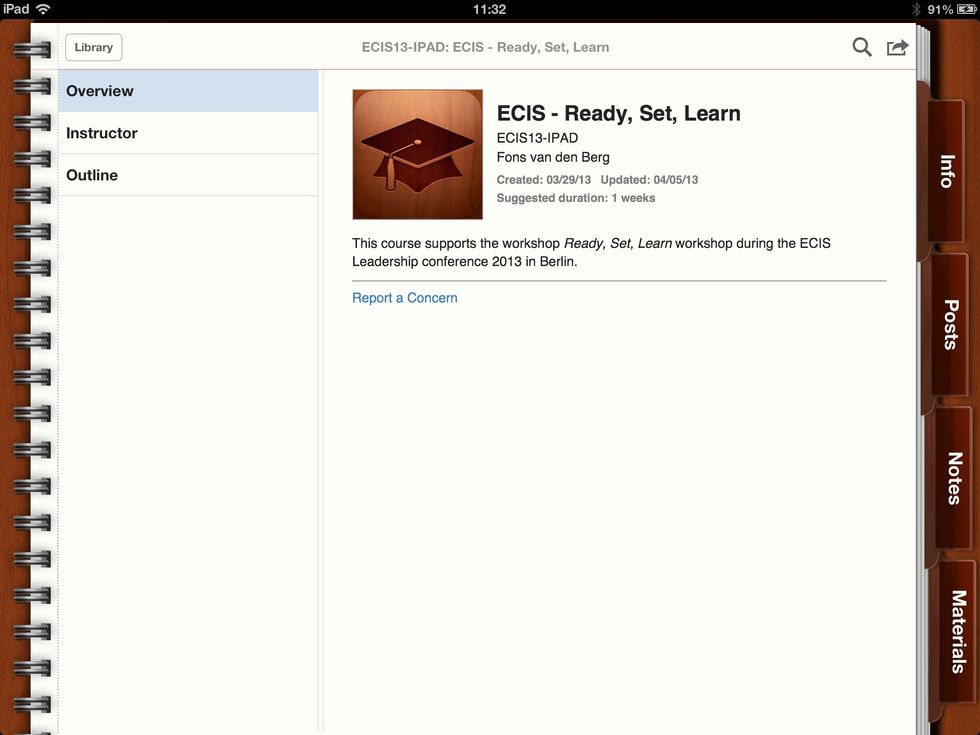 Once your enrolment request has been approved the blue ribbon will disappear and you are ready to go and learn. Have fun!
iPad, iPhone or iPod touch
iTunes U App
Enrolment link or code (looks like XXX-YYY-ZZZ)