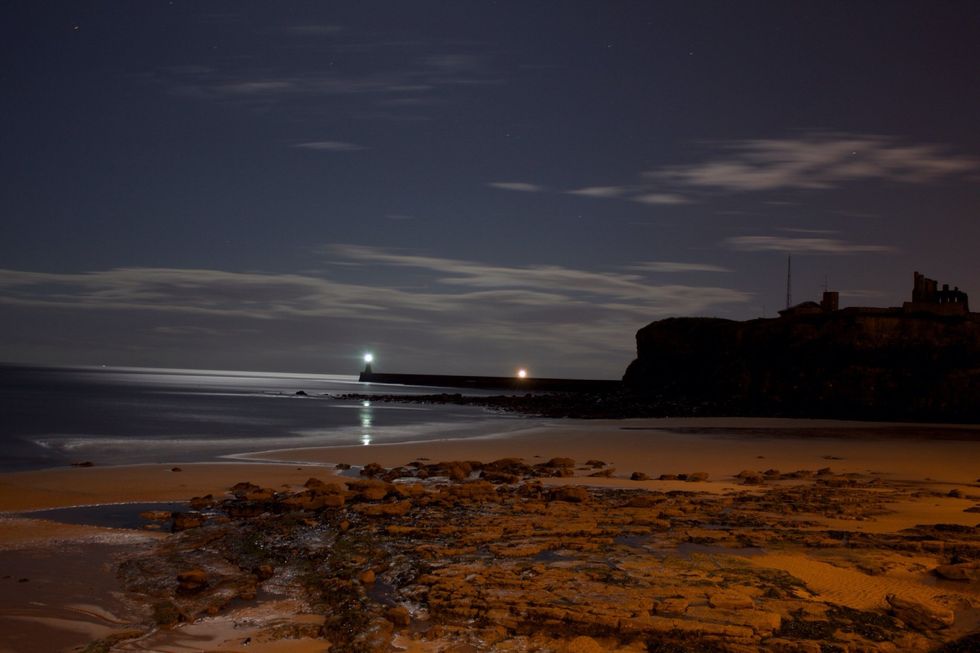 Choose an evening when there is a low tide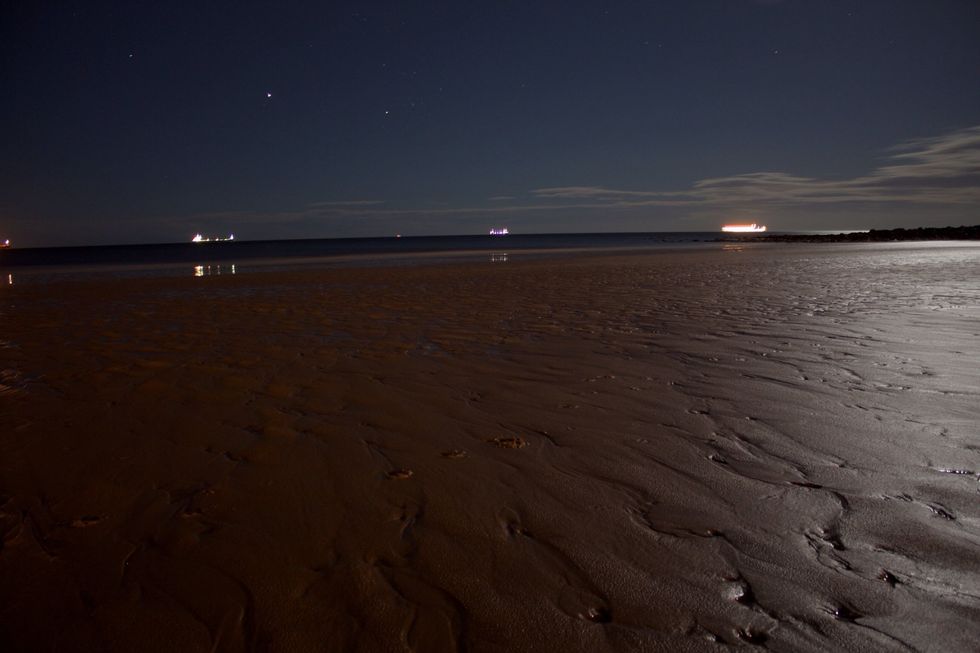 Preferably a very low tide.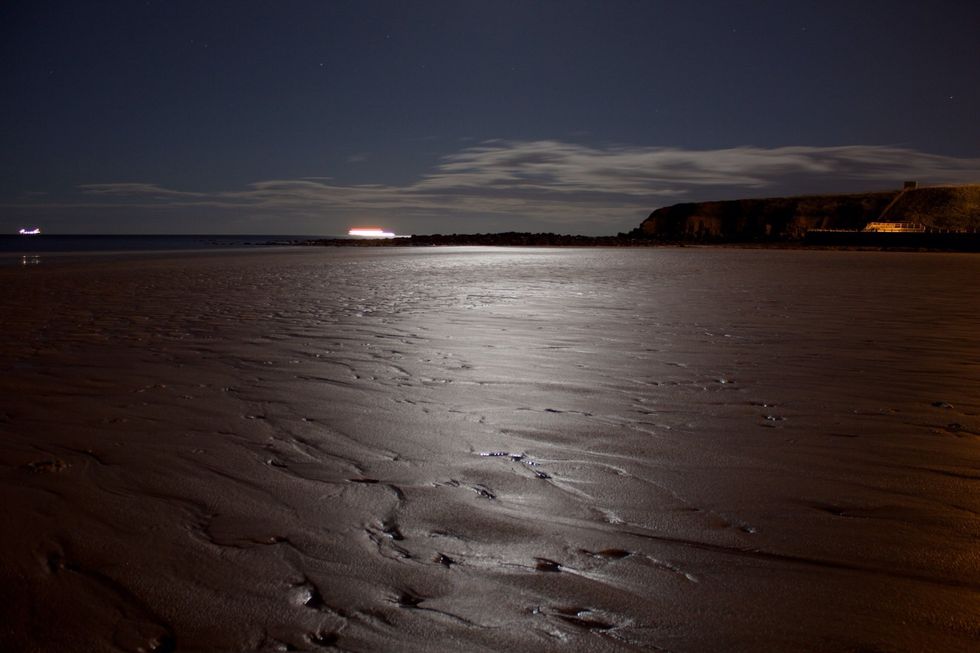 Low tides allow people to walk out and away from street lights. With a low tide its easy to leave the street lights far behind and get a clearer view of the night sky.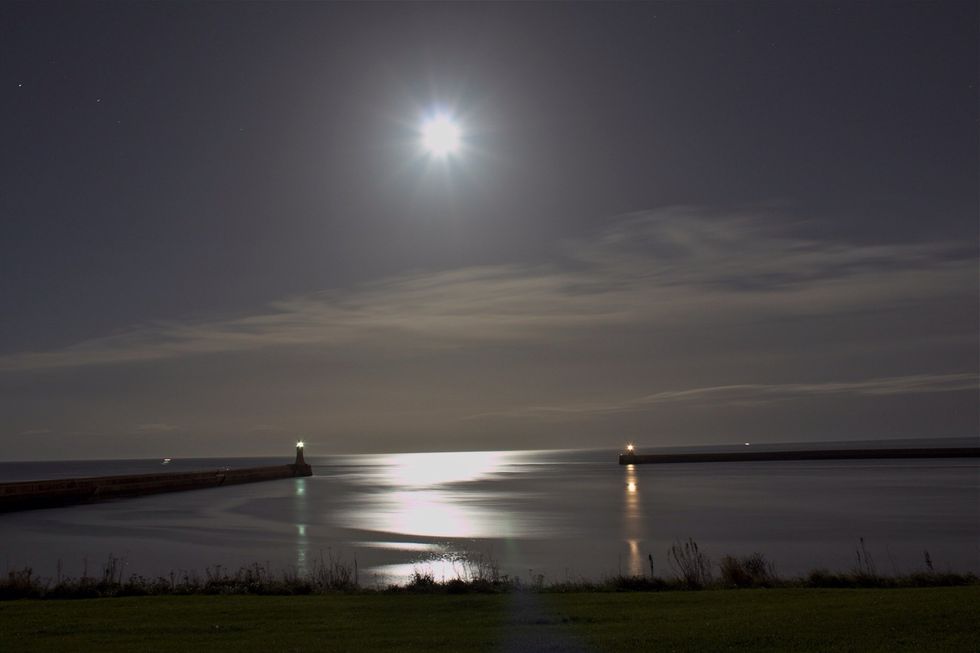 Choose a night on or near a full moon, where there is little cloud.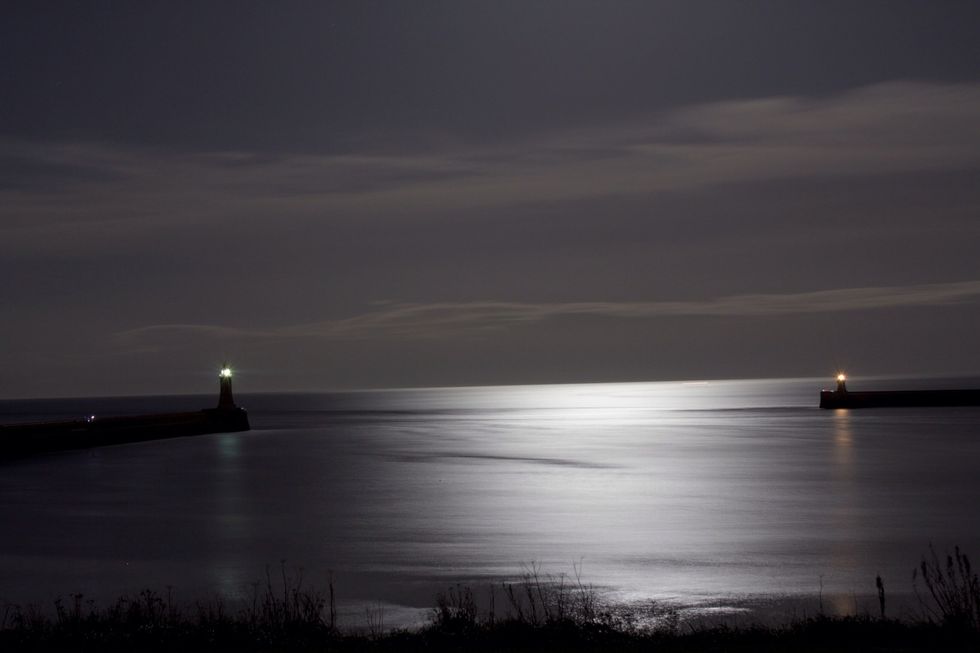 Full moons occur every month, they can be very illuminating, check what time the moon is set to rise that evening.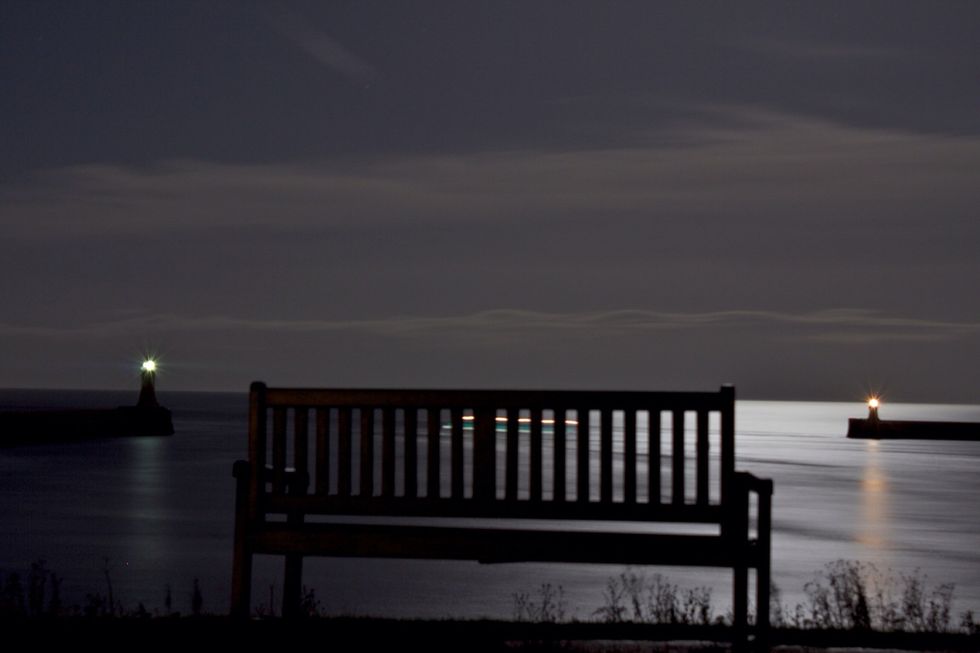 Find a comfortable seat.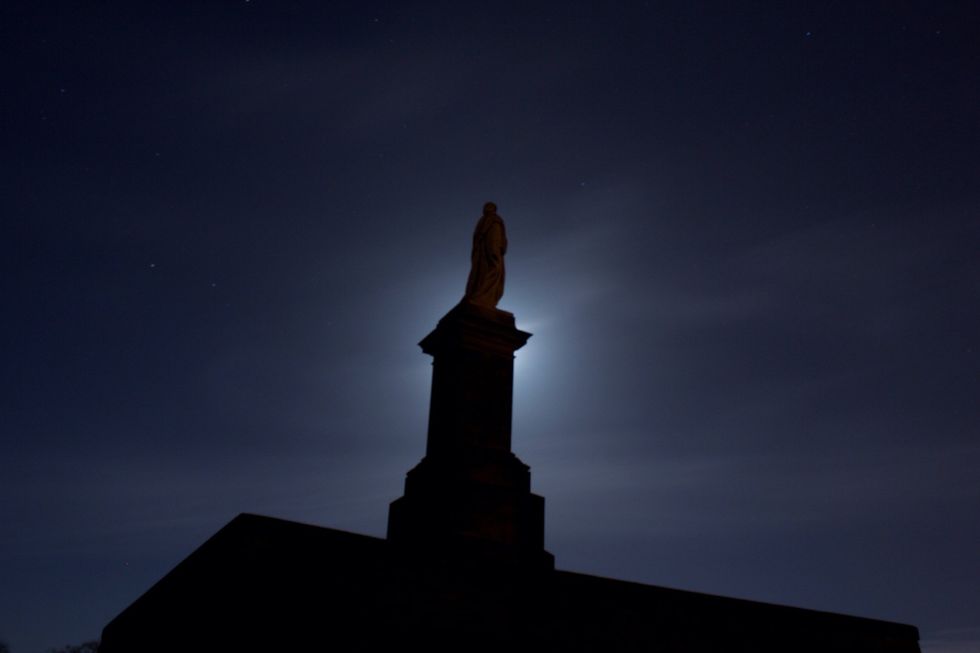 Something to look at.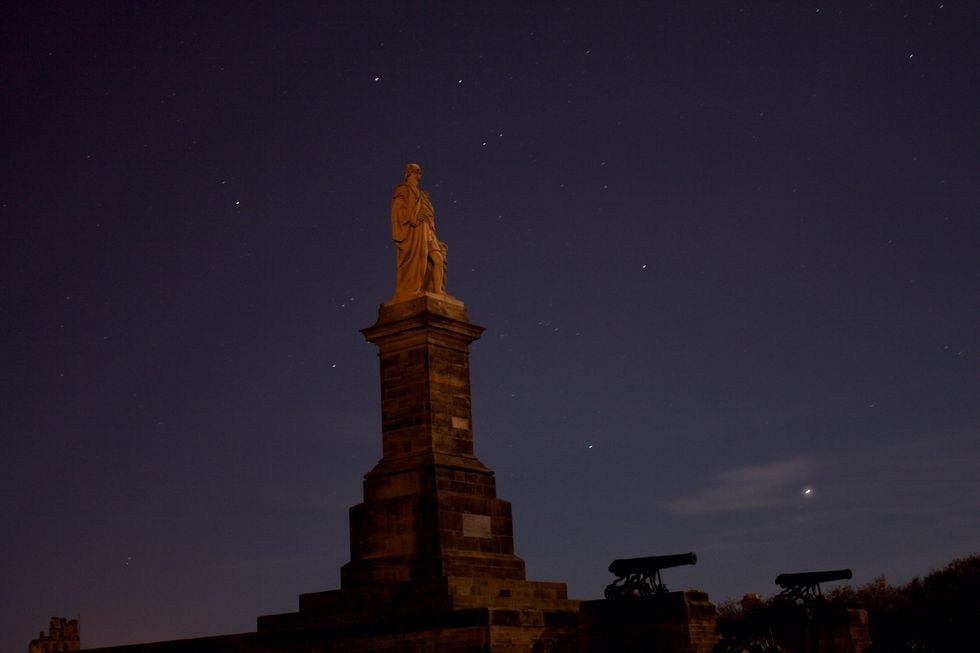 Pull out a smartphone and open up the App: 'Nightsky'.
The App will tell you which stars you are looking at. Often the most visible stars are in fact planets.
Too cloudy? Look inland, even street lights can do beautiful things some times.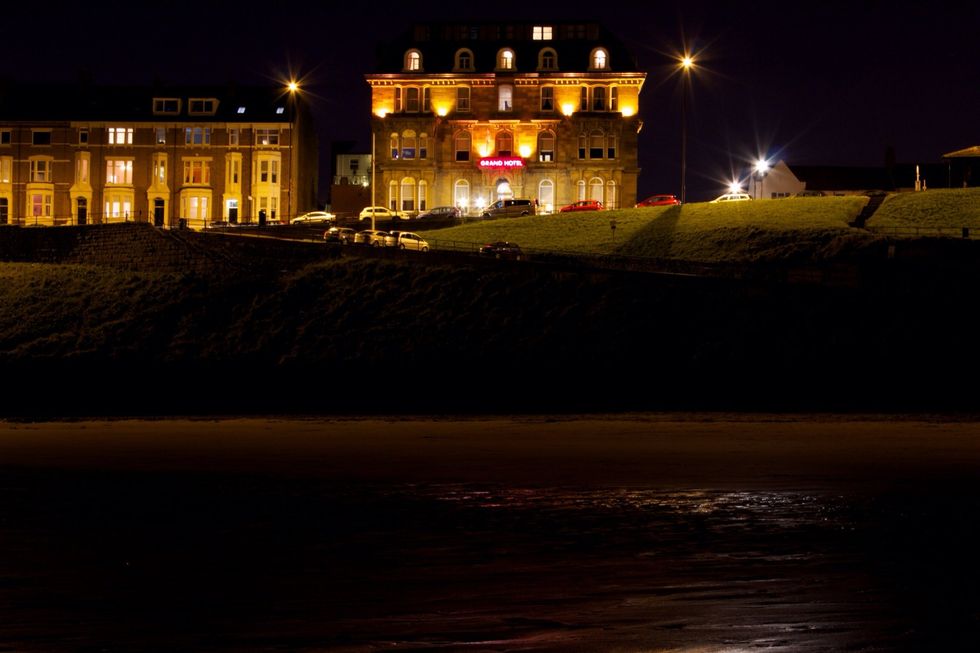 Buildings can look even more alluring at night.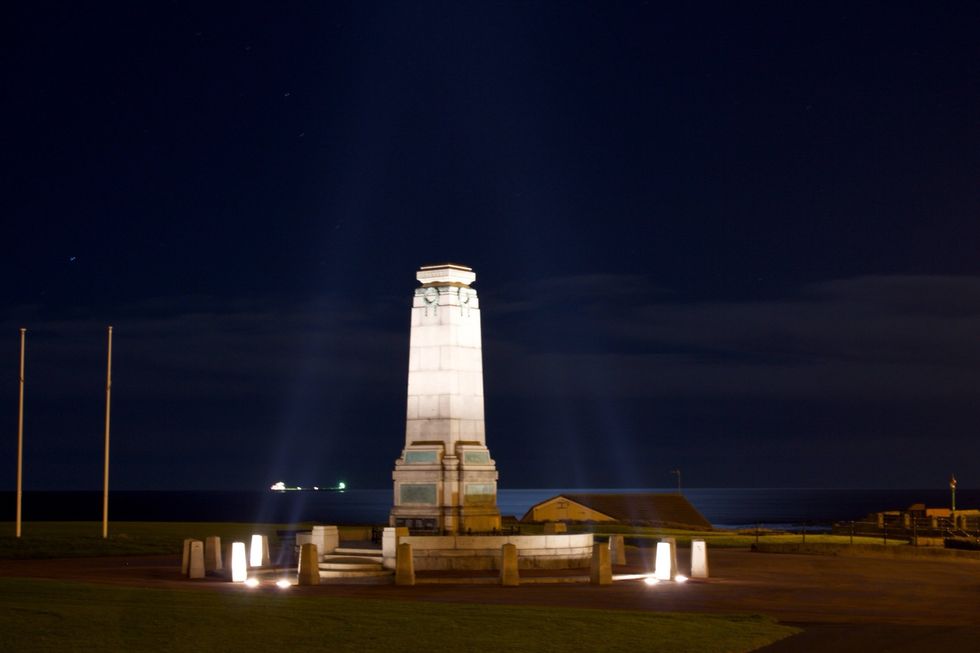 Monuments take on a new gravity. There are plenty of ships offshore to look at.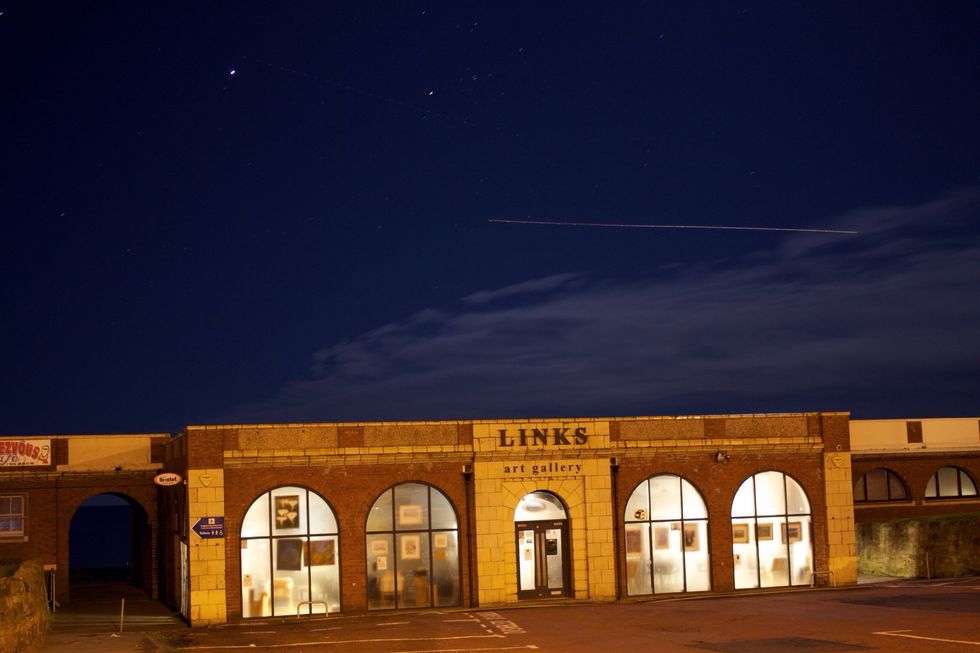 And plenty of airplanes returning to Newcastle International Airport.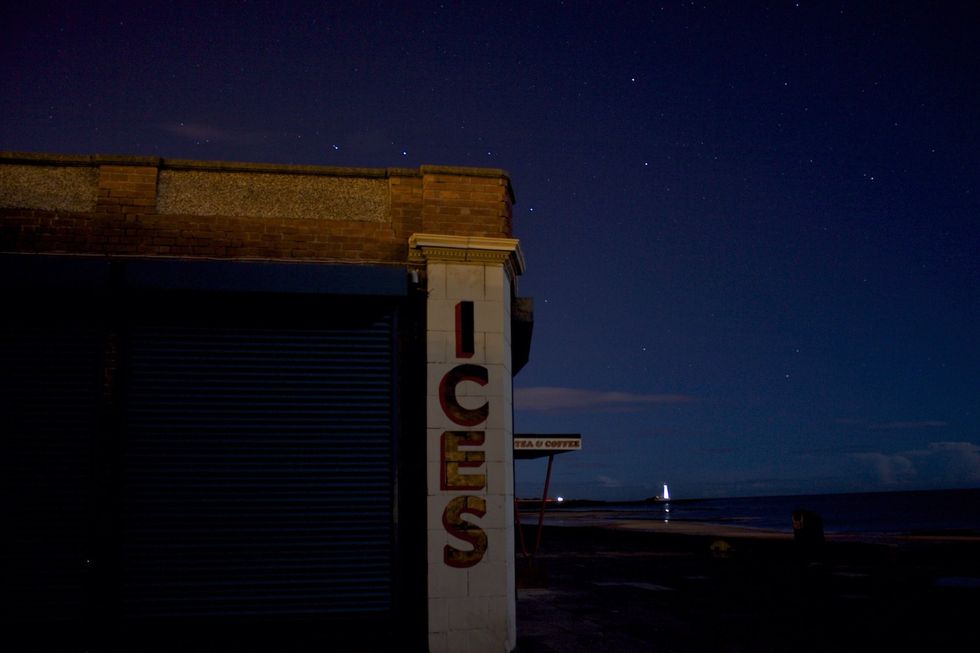 The cafes....
..may be closed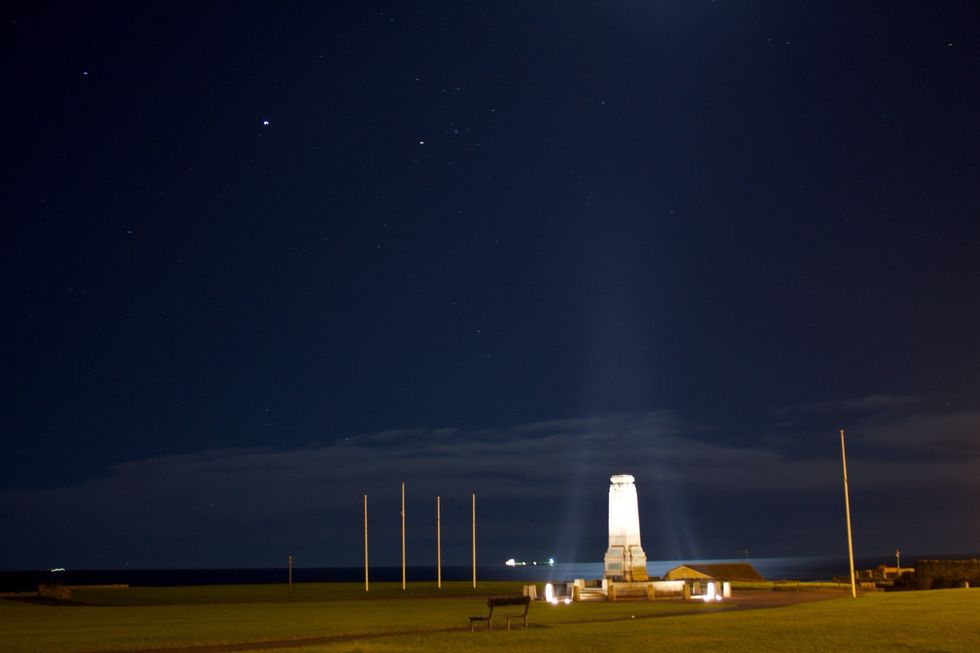 ...but there is plenty to see and wonder at.
1.0 Tide Timetable
1.0 North Tyneside Walks iTunes App
1.0 Night-sky App